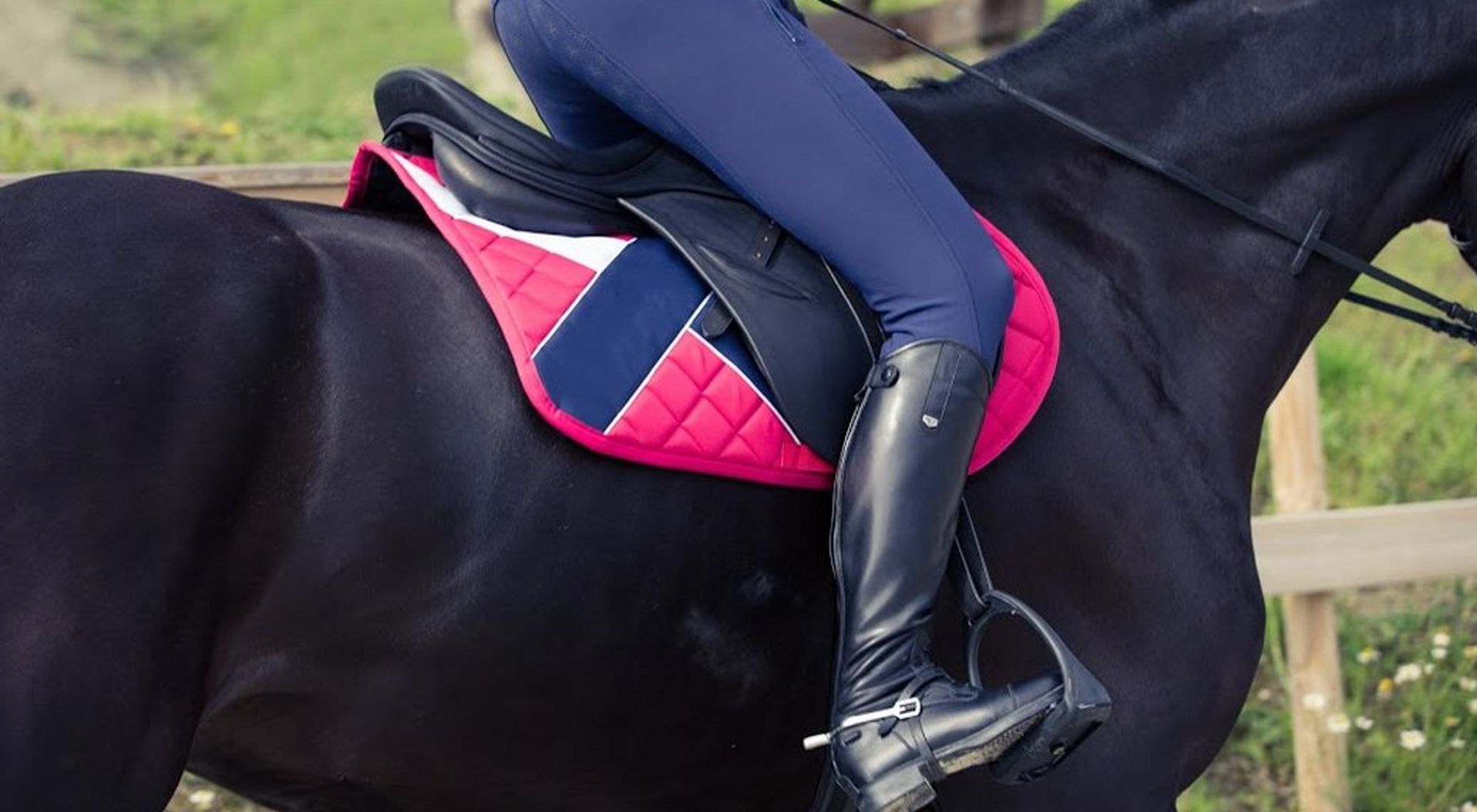 Our Choice Of The Best Saddle Pads Available Now
There's so many options these days when it comes to saddle pads and numnahs. No matter which discipline you take part in there's so many options of style and colour. We've picked out some of the best saddle pads that are currently available to help inspire you for your horsie shopping spree.
There's different shapes of saddle pad and so you should pick the one best suited to your discipline. If you're looking for something for general use or to use for more than one discipline you're probably after a general purpose (GP) shape.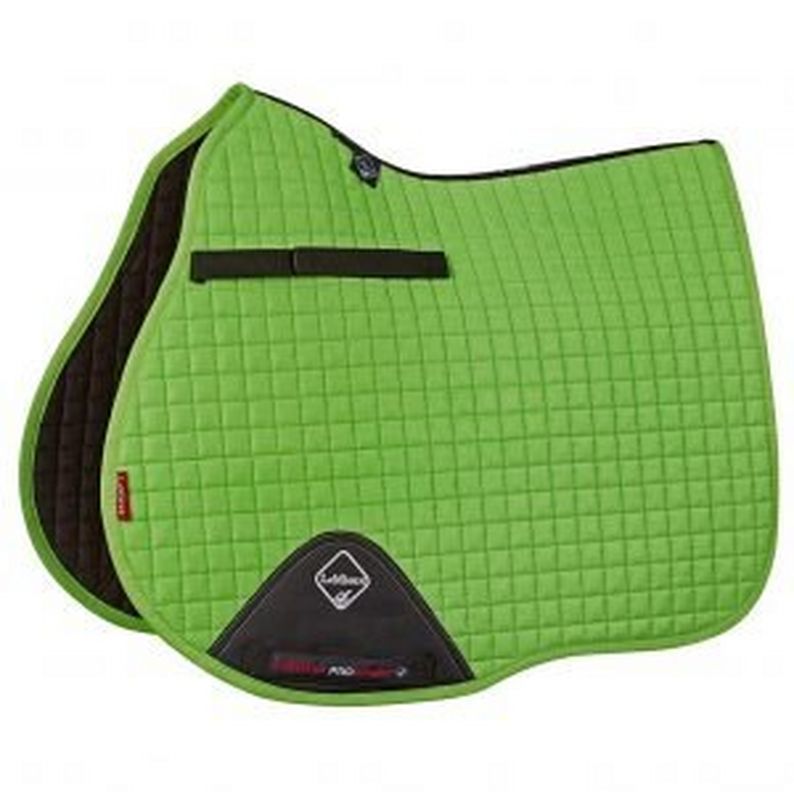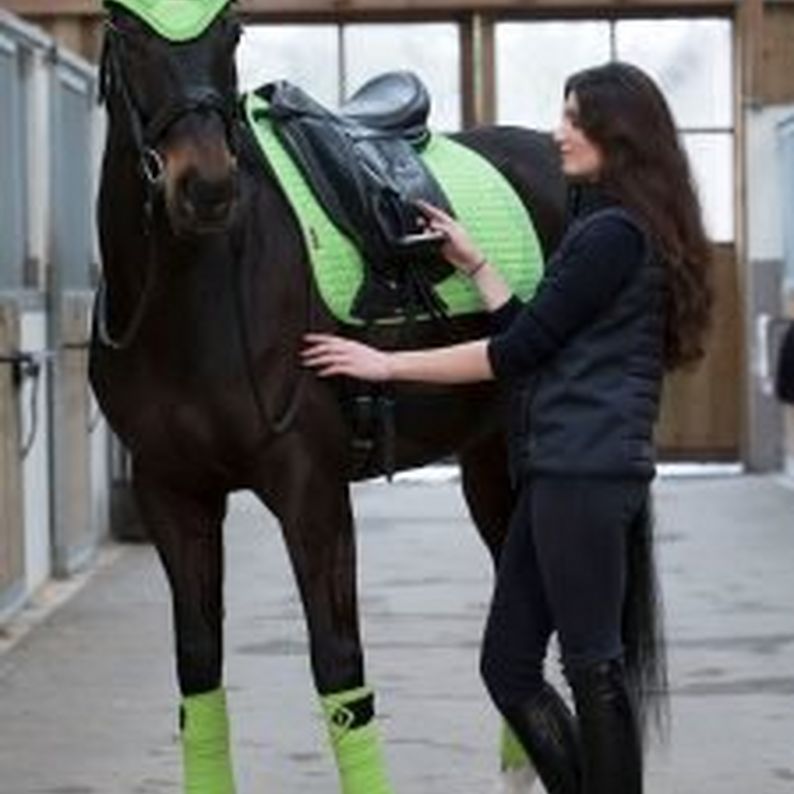 Le Mieux are a very popular make and cannot be missed out of a blog on the best saddle pads! They have some fantastic choices in some eye catching colours like this lime green ProSport Suede GP/Jump Square. Le Mieux's GP saddle pads are slightly forward cut to allow them to be used for both general riding and jumping too (though they do have a specific close contact shape for jump saddles). The great thing about Le Mieux is that you can create a full outfit with matching fly hoods and bandages. This suede GP saddle pad is also available in other colours and costs £39.95 RRP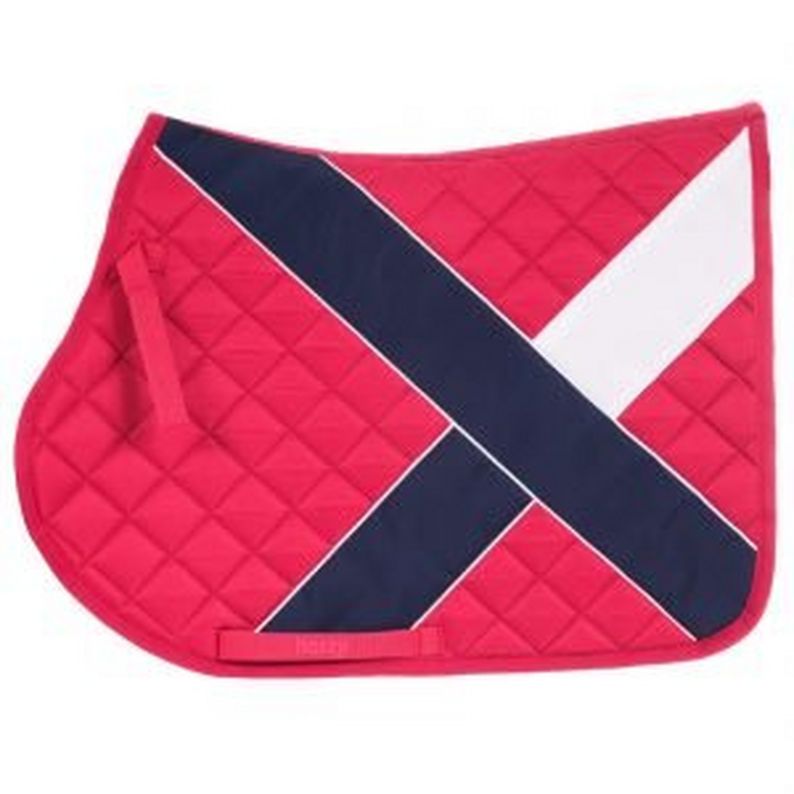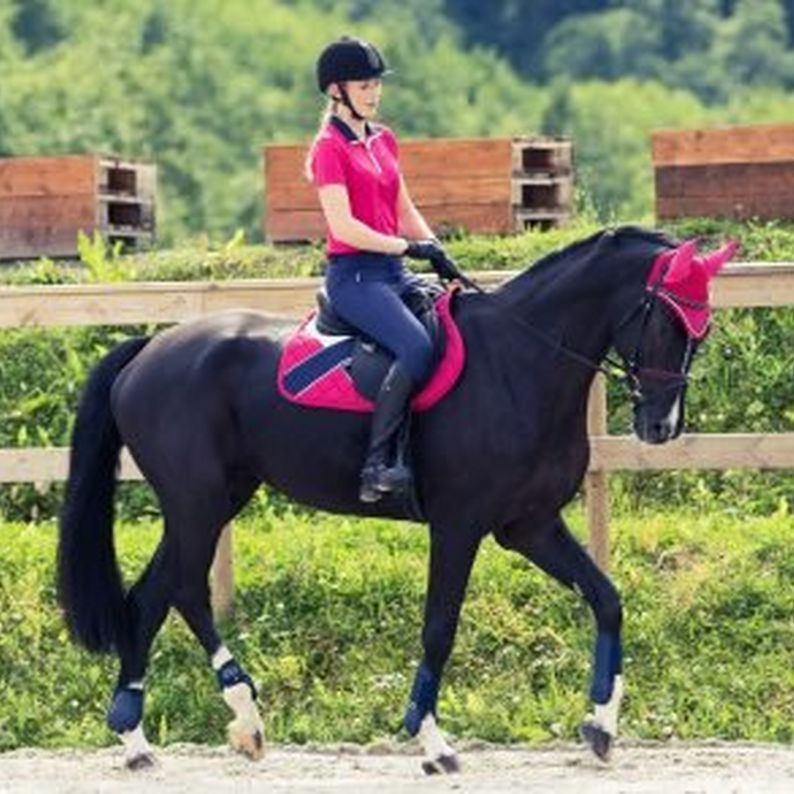 Another bright and bold GP option is the Horze Alina All Purpose Saddle Pad in Raspberry Pink. This saddle pad is made from moisture wicking, breathable fabric with a large diamond quilt to keep your horse comfortable and dry when working. You can also buy a matching ear net with this saddle pad to get a complete outfit. It is available in other colours too and costs £35.99 RRP.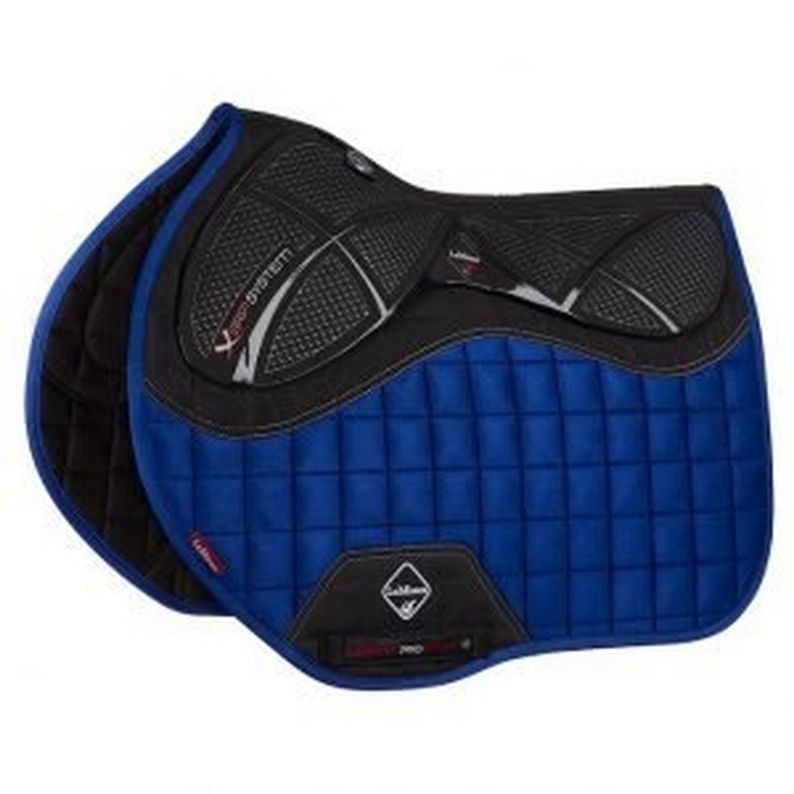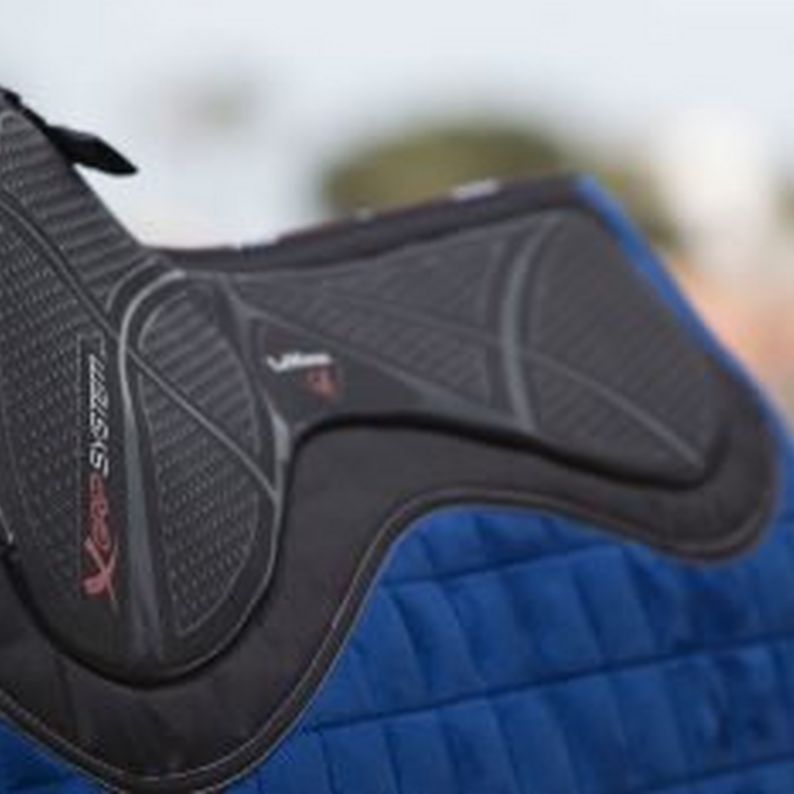 The is LeMieux X-Grip Twin Sided Euro Jump Square a very technical saddle pad specifically designed for jumping. It comes in the beautiful Benetton Blue as well as other colours. It is designed for shock absorbency and grip under the saddle. It has a 3 layer design with the X-Grip silicone top, memory foam core, and Acavallo gel underside. It has a high cut wither to sit neatly in the gullet of your saddle and a strong girth protection area. As well as getting matching LeMieux fly hoods and bandages why not coordinate your horse's boots too? You can get brushing, over reach, support and xc boots all in Benetton Blue. This saddle pad costs £119.95 RRP and is a must have jump-mad riders.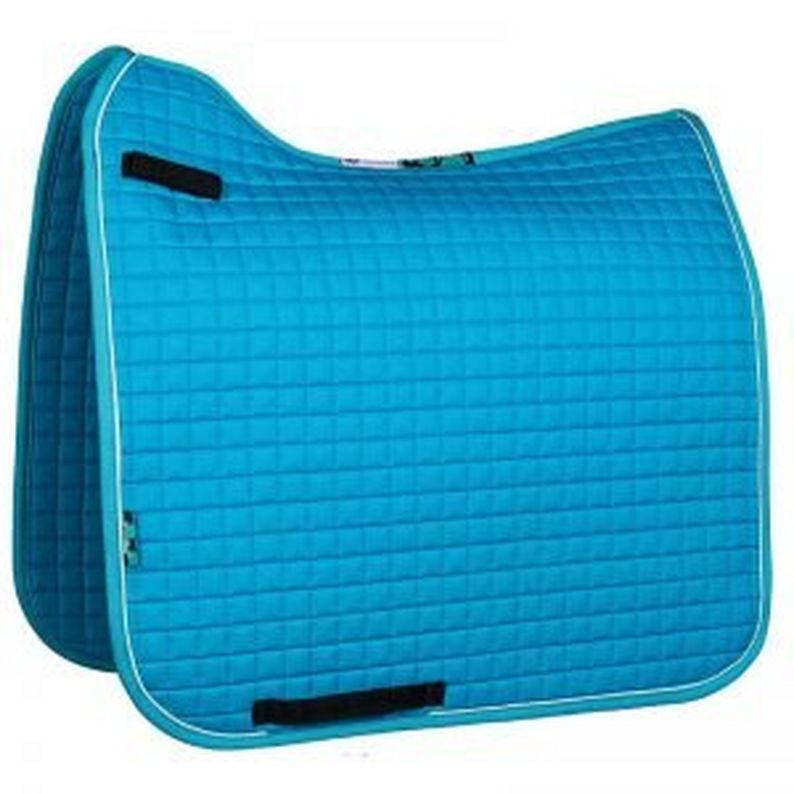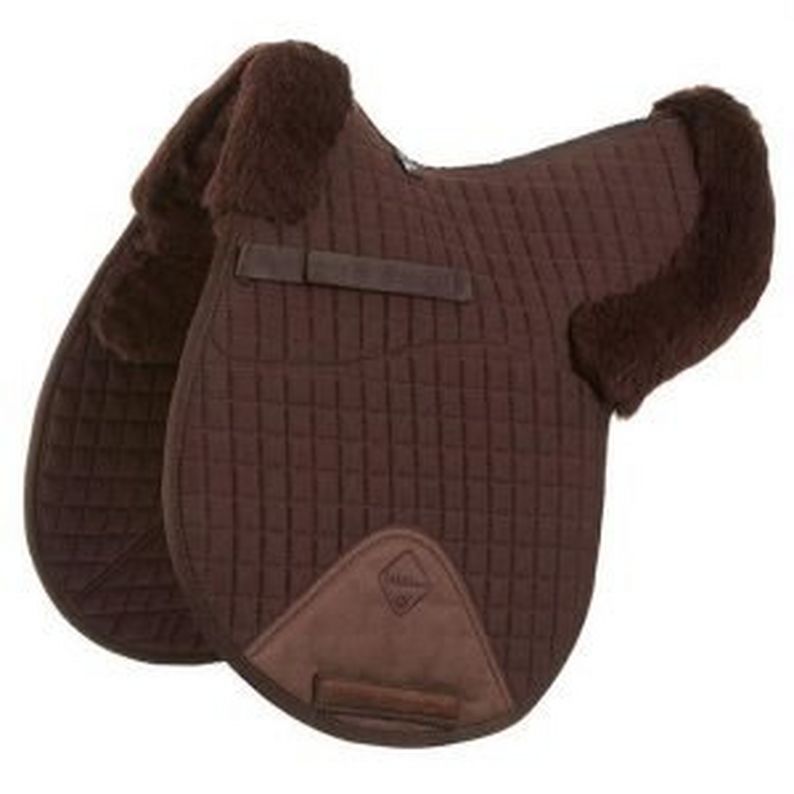 Numnahs are an alternative option which show off more of the horse. A well fitted numnah can be used when showing for extra comfort for the horse without covering them too much as judges want to see as much of the horse as possible. This LeMieux Merino+ Half Lined GP Numnah in Brown suits most GP and showing saddles as it is not too forward cut. The Merino+ lambswool won't become brittle with daily use and after washing like some alternatives. This means you can machine wash it without having to worry about it getting ruined. It also moulds to the horse's back and has been tested to human medical standards so it won't irritate sensitive skin. The lambswool layer sits under the seat area but the rider can still maintain close leg contact. This numnah comes in at £79.95 RRP.
These are just some of the best saddle pads currently available on the market but there are so many more fantastic designs from a range of brands to explore. Take a look online or in-store to find the perfect colour and shape for your horse.