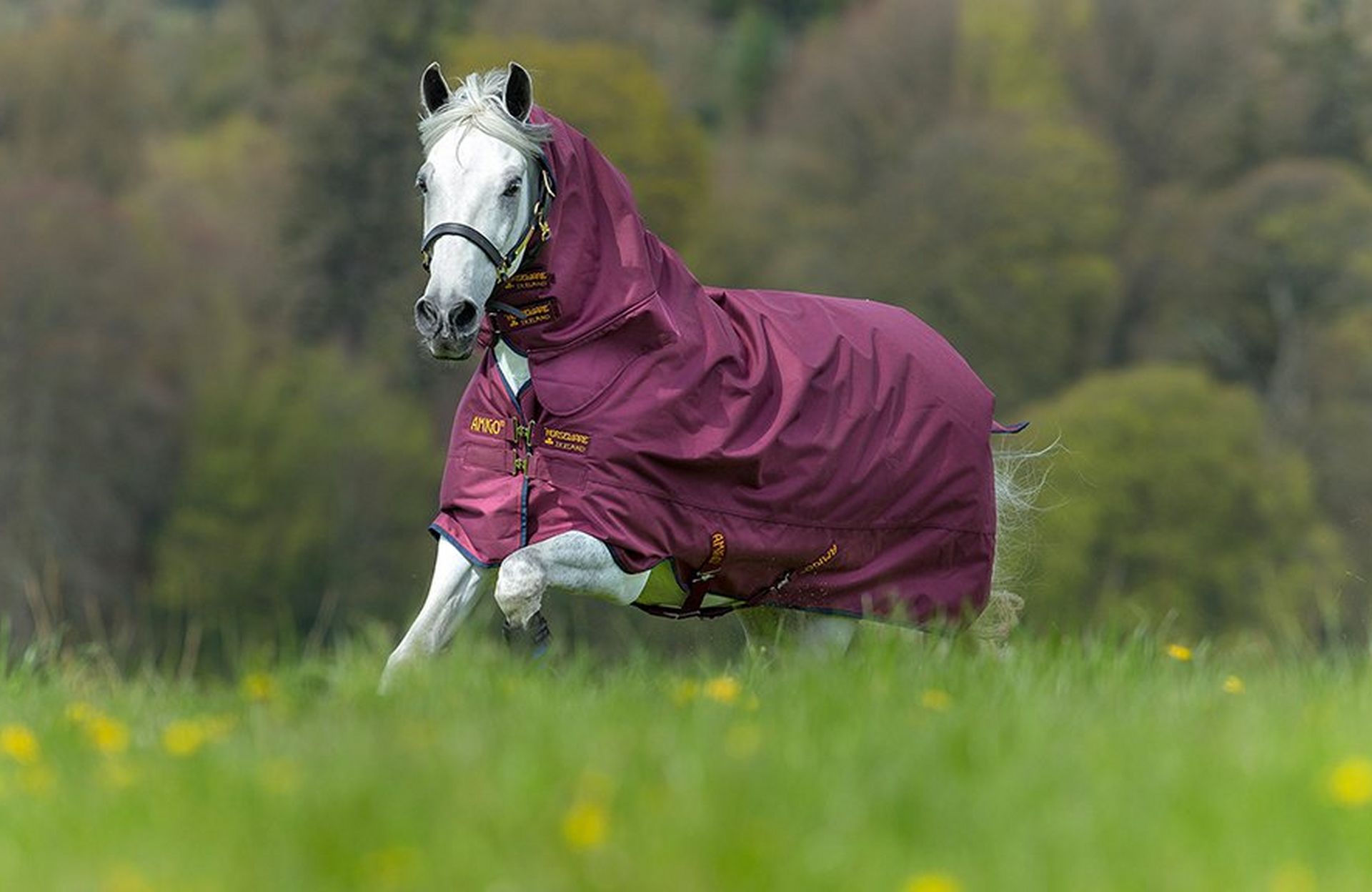 Autumn Horse Rugs - What Will You Need?
Autumn can be an awkward time when it comes to rugging your horse. Across the season the weather can vary so much and it's also the time many owners start to clip their horses. Your horse's routine may start to change too if they have spent the whole summer outdoors they may be spending more time in their stable over autumn and as winter approaches. So this blog is here to guide you through choosing autumn horse rugs and to help you decide which ones you'll need this year.
Turnout Rugs
One of the most useful of the autumn horse rugs! Turnout rugs will come in handy for owners of clipped horses and hairy horses alike. Even unclipped horses may want extra protection from the rain as the temperatures drop so you may want to consider a lightweight turnout. For those that aren't as good at keeping warm or those who have been clipped you'll want to start looking at medium weight rugs. If the temperature drops further you may need to grab for your heavy weight rugs that you'd normally use over winter. Another thing you need to consider is if you want your autumn horse rugs to cover their neck. Having a neck on the rug can offer extra warmth and protection from the elements. There are full neck rugs which cover the entire neck and rugs with a high cut neck that comes up the neck above the withers but don't cover the entire neck. Or if you want a very versatile rug you could opt for a rug with a detachable neck. There are also many options without a neck cover, often called standard neck rugs. Some horses can rub out some of their mane hair if they have a neck covering on.
Our Example Autumn Turnout Rug: The Horseware Amigo Hero ACY All-In-One 200g Combo Neck Turnout Rug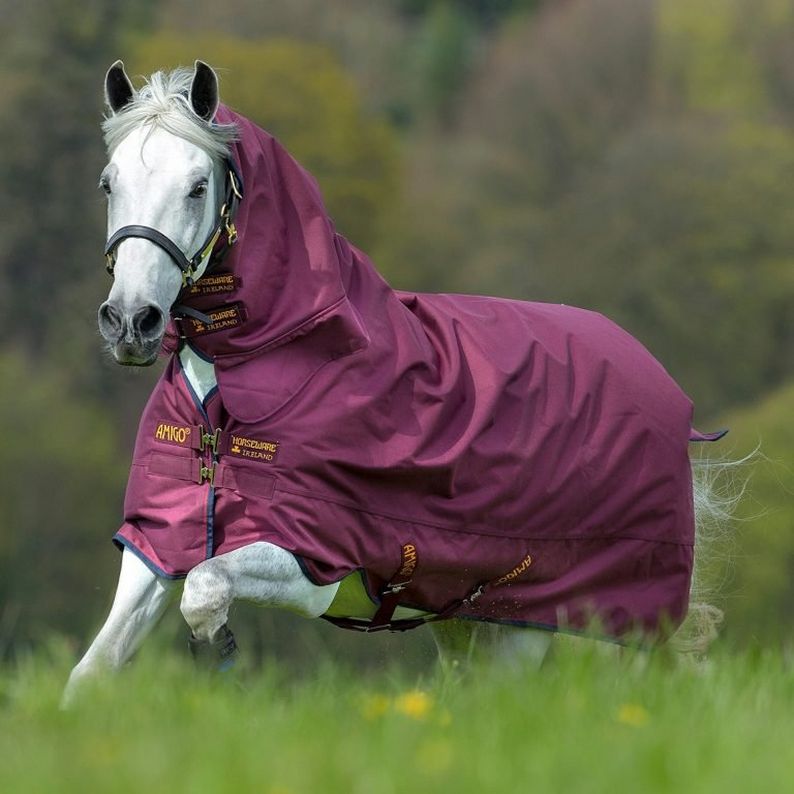 This beautiful rug has a cosy 200g Thermobonded Fibrefill inner to keep your horse feeling toasty on cooler days. It also has a 900D outer that is made from ACY fabric. This stands for Air Conditioned Yarn and means that during the manufacturing process the yarn is blown with air to create a really lightweight yet strong and durable fabric. For more information on this technique be sure to visit our dedicated ACY blog post. The rug also has an anti-static and anti-bacterial lining that leaves your horse's coat lovely and shiny. The All-In-One design has no seams at the base of the neck to help avoid rubs. Meanwhile, the front leg arches allow your horse to really move free in this rug and enjoy their autumn turnout.
Stable Rugs
Whether your horse is stabled during the day, at night or both, you will want some quality stable rugs. Stable rugs differ from turnout rugs, they aren't normally waterproof but are soft and warm. Think of them as cosy pyjamas for your horse to go to bed in. As with turnout rugs they come in a range of weights. Every horse is different and some can retain heat better than others and so won't need as heavier a rug. The horse's stable type can also make a difference, is it a warm and toasty interior stable or draughty with thin walls? If you clip your horse you take away one of their sources of warmth so it is important to replace their hair with a rug to help them out.
Our Example Autumn Stable Rug: The WeatherBeeta ComfiTec Diamond Quilt Medium Weight Detach-A-Neck Stable Rug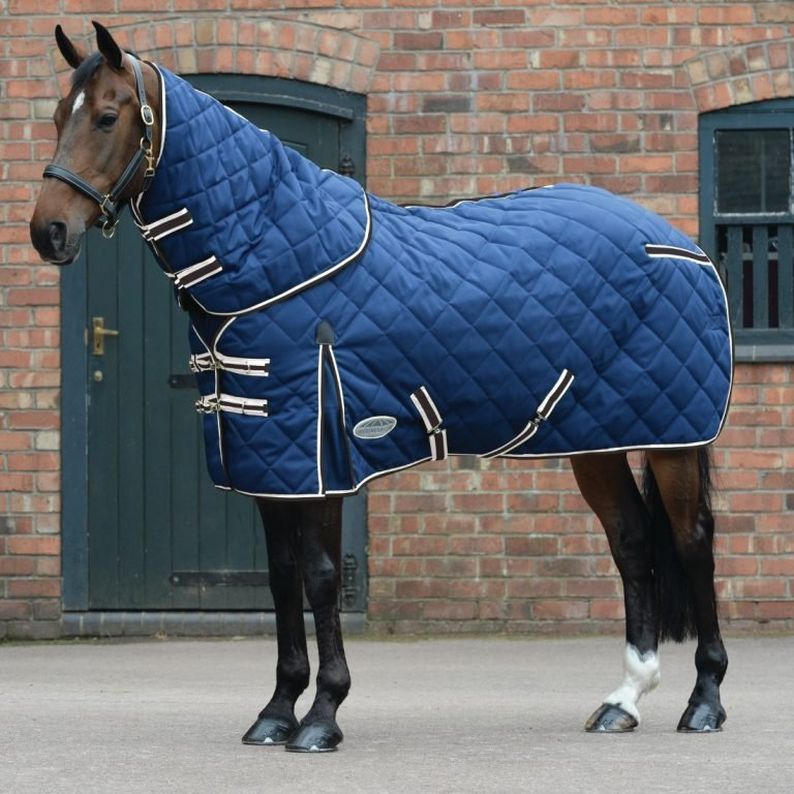 This rug is designed for comfort and durability. It has a really impressive 1000 denier outer which is great if your horse has a tendency to try and wreck their stable rugs. This fabric is diamond quilted which gives a really smart and stylish appearance. It has a a warm 220g polyfill which is perfect for autumn or milder winter days. The quick clip front closures are easy to use and offer adjustability around the chest. It also has a cozi-cuff along the wither with memory foam padding for comfort and to avoid rubs. The neck is detachable so you can decide each day whether you want it on or not without having to completely change rugs.
Fleeces & Coolers
Fleeces can actually be really handy as autumn horse rugs. They are great if you need something with a bit of warmth but don't need a full blown heavy rug. For example, if you have an unclipped horse but the temperatures really drop you could pop a fleece on. Or if you have a clipped horse and the weather is actually really quite mild but you don't want to leave them naked you can grab a fleece. Coolers are also really handy autumn horse rugs as they wick moisture away from your horse. As temperatures drop you don't want to leave your horse with moisture on it's hair for fear of them catching a chill. So if your horse has become sweaty during exercise or you have given them a wash you'll want to dry them off as soon as possible. Both fleeces and coolers can even be used under other rugs if it's particularly cold.
Our Example Autumn Cooler Rug: The Horseware Rambo Dry Rug Supreme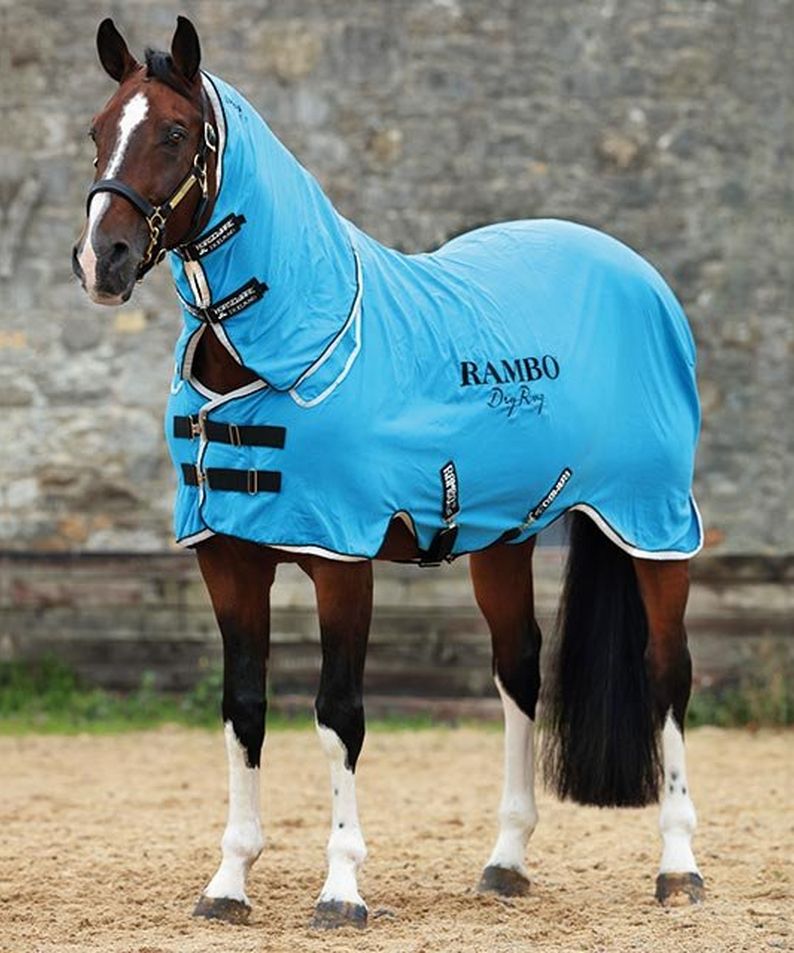 This rug will become your best friend when you want your horse to dry quickly. You may want to use it after exercise if they're sweaty or when they've had a wash but you want to put their rug on. Just think how handy it'd be on show mornings when you turn up to find a muck monster and need to clean and dry them quickly. This one can be a real life saver! It is made from a super lightweight brushed polyester with amazing wicking properties. It absorbs moisture to leave a smooth, glossy finish underneath. The roll up hood means you can decide if you want to dry the neck and mane or hide it away. The rug has elasticated cross surcingles and a multi-fit front so you can get the perfect fit. When you're done, just leave it to hang dry somewhere and it's ready to go again.
Exercise Sheets
Exercise sheets are perfect for protecting your horse from autumn chills and showers. Generally, they cover your horse's hind quarters and fit around the saddle. They are great for keeping your horse's muscles warm so are great for ridden work on colder days or for popping on between classes at competitions. Have a think about what sort of material you will want. Do you do lots of riding outside? You may want a waterproof sheet. Do you mostly ride indoors but want one for cold days? You could get a cosy fleece one. Do you do lots of hacking out in autumn? There are plenty hi-vis options too.
Our Example Autumn Exercise Sheet: The WeatherBeeta 600D Exercise Sheet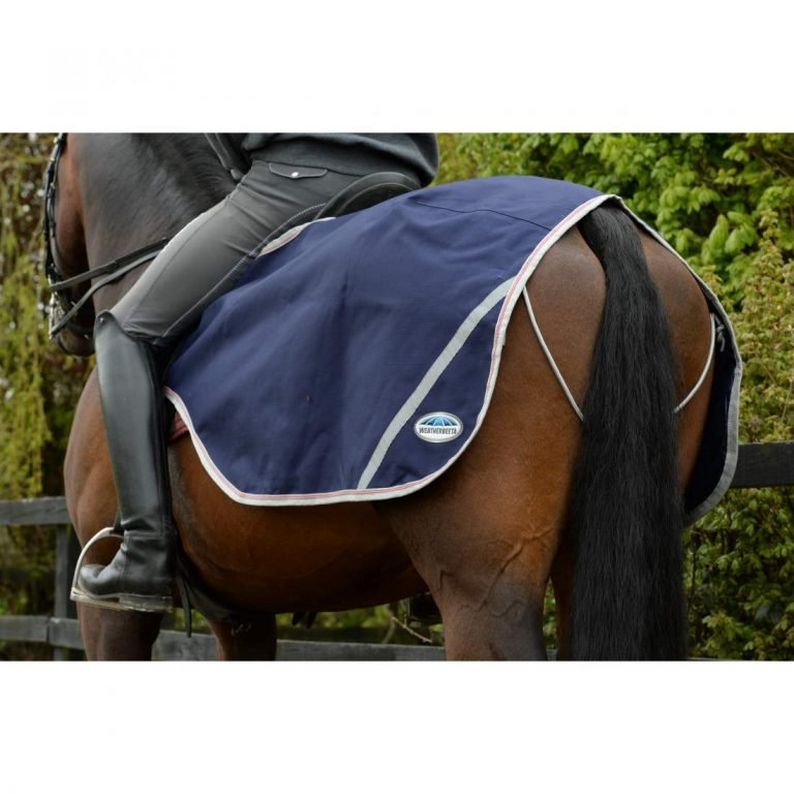 This exercise sheet is perfect for adding an extra layer of warmth to your horse's work wardrobe this autumn. It is strong and durable and helps protect your horse from the elements. It has a 600 denier rip stop outer. This means if you were to catch it on a branch or fence post any tears shouldn't spread. It also has a breathable poly-cotton lining for your horse's comfort. This sheet is showerproof to keep your horse dry and has reflective strips on the back corners for visibility. The touch tape fastening at the wither makes it really easy to get on and off.
So you're all ready now to get your horse the perfect set of autumn horse rugs. Don't forget that you may want more than one of each type of rug. This way you can have different weight and neck options. It also means that you can clean or dry one and still have others you can use in the mean time. To see our full range of rugs, simply click the button below or visit us at one of our stores where our friendly staff will be happy to help you find the perfect rug.