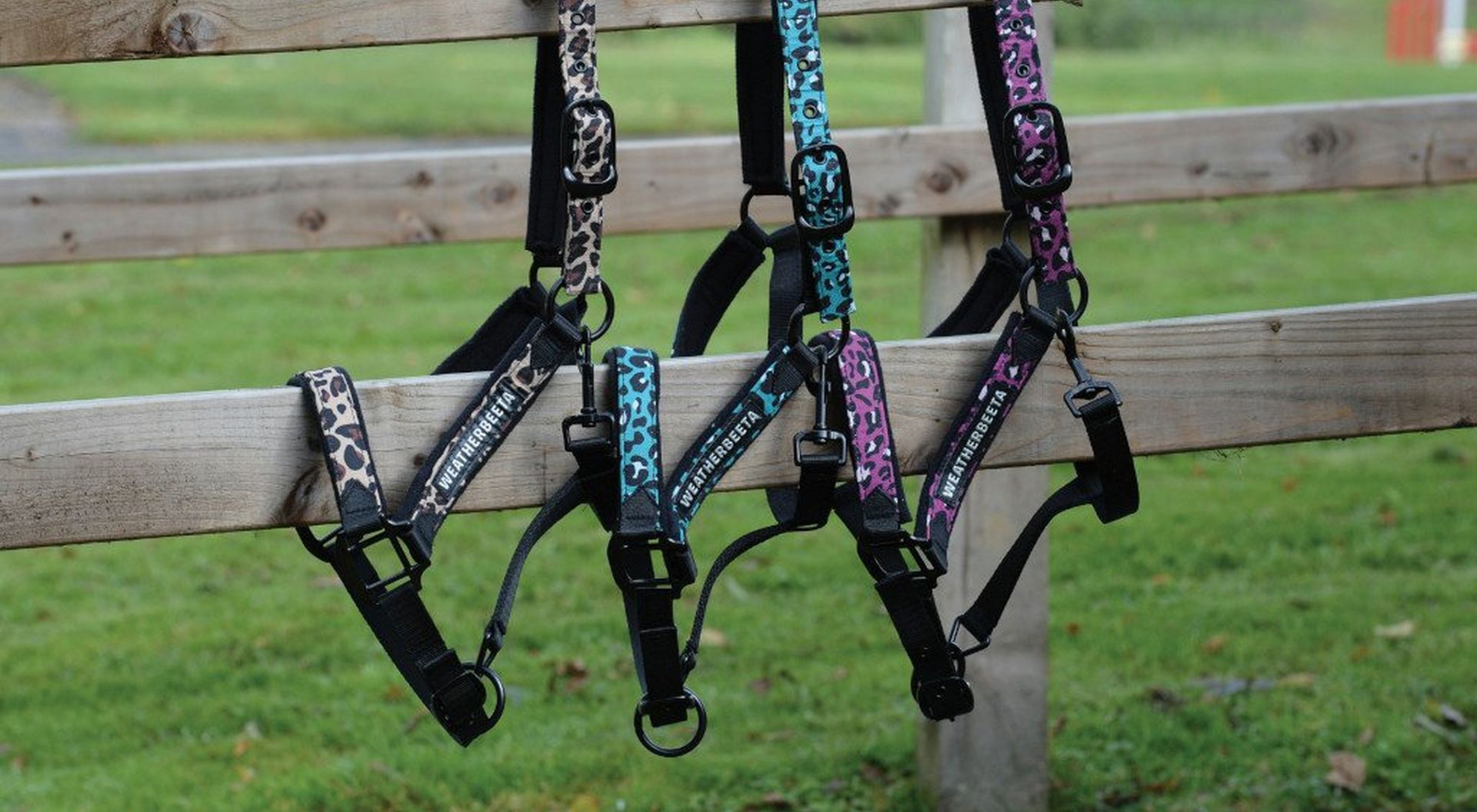 There's one piece of equipment that 88% of us horse owners use every single day. Any ideas what it might be? No prizes for guessing... Of course we're talking about headcollars! Sadly though, they're one of the biggest causes of injuries to both horses and handlers. In fact, a recent study of 5,615 equestrians highlighted that almost 1 in 3 horses and more than 1 in 7 handlers had been injured as a result of a headcollar related incident. Even more shockingly, it reported 167 horse fatalities! Thankfully, with knowledge comes power! Now more than ever, it's clear to see choosing a headcollar is about much more than the prettiest colour and fanciest design! So, here we're going to be taking a look at the different options available and when they should be used.
Headcollar Materials
Nylon Headcollars
More often than not, headcollars are made using Nylon. These are affordable, durable, hard wearing and long lasting. For most of us, they're great for day-to-day use. It's worth noting however, they won't release in the event of an emergency and they're incredibly difficult to cut. So, they should never be used for transporting or turning out, unless they have safety fastenings!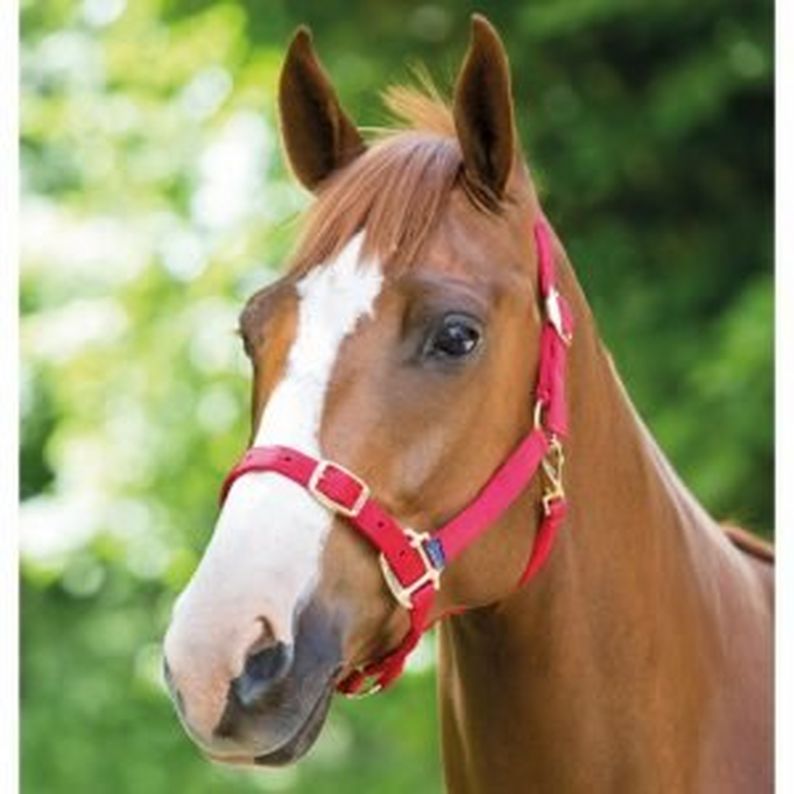 Leather Headcollars
Smart, stylish and sophisticated, leather headcollars really do look the part! Understandably though, they can be a little more pricey than their Nylon counterparts. So, it's tempting to reserve them for special occasions. However, there's really no need! When regularly cleaned, oiled and stored properly they're more than capable of withstanding everyday use. Considered to be safer, leather is generally recommended when traveling. So, these are the best option for out and about at shows and competitions.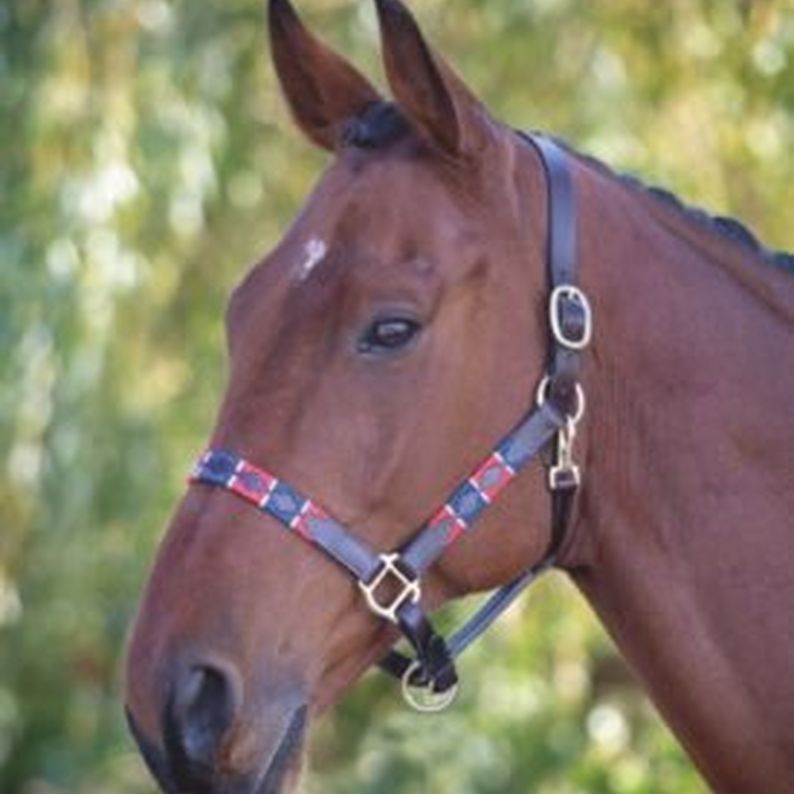 Shires Blenheim Leather Polo Headcollar
RRP £45.99 - £34.99
Waxy brown leather.
Polo style stitching.
Double sided adjustable headpiece.
Adjustable noseband.
Clip-on throat lash.
Brass fittings.
Pony – Full
Available in a range of colours.
Shop Now
Fleece Lined Headcollars
Plush padding and luxurious fleece make these headcollars an appealing option, with more and more of us choosing them. Designed for those with sensitive skin and thin coats, they're less likely to cause rubs and sores. Sadly though, they're also great at attracting dirt, dust and grease. So, they will require regular washing and brushing out.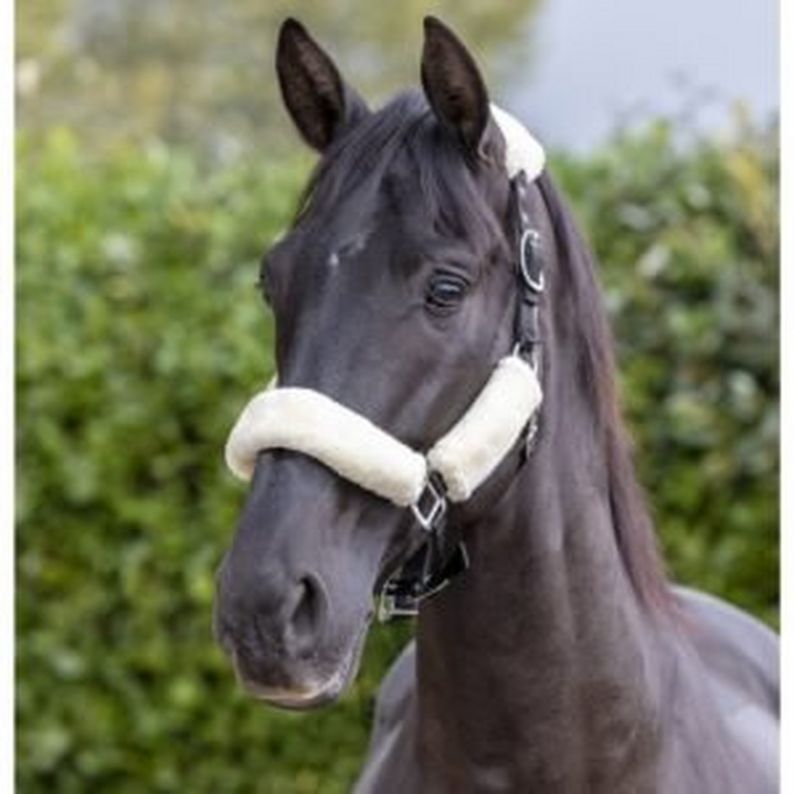 LeMieux Comfort Fleece Headcollar
RRP £12.95
Nylon core.
Soft fleece lining.
Double sided adjustable headpiece.
Adjustable noseband.
Clip-on throat lash.
Machine washable.
Pony – Full
Customer Review
"Made with attention to the horses needs and comfort. They looked great also on the horses and every one was making very positive comments."
Shop Now
Headcollar Styles
Wide Headcollars
Some headcollars have a wide headpiece and noseband. These have been specially designed to relieve pressure on the poll and nose, spreading it evenly over a larger surface area. This keeps your aids subtle, perfect for obedient, sensitive and highly reactive horses. This style should be avoided if you have a stronger horse, as it can encourage them to lean and pull.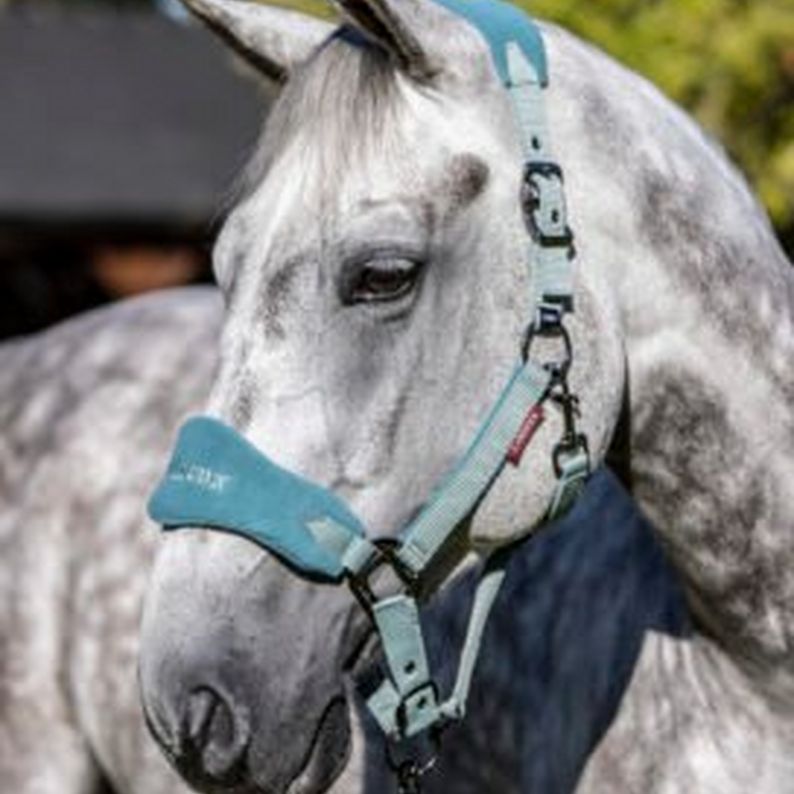 LeMieux Vogue Fleece Headcollar & Leadrope
RRP £24.95
Nylon core.
Soft fleece cheekpiece lining.
Wide fleece poll and nose inserts.
Double sided adjustable headpiece.
Adjustable noseband.
Clip-on throat lash.
Leadrope included.
Machine washable.
Pony – Full
Available in a range of matchy matchy colours.
Shop Now
Rope Halters
If your horse can be a bit of a bulldozer, this may be the style for you! Rope halters are designed to apply pressure to very specific points on your horse's face, great for those who are difficult to lead. Best suited to stronger types that lean or pull, they encourage lightness and obedience. Because they can be more severe, these should be used for leading only, never tying up or traveling. Rope halters must be fitted and used correctly to avoid causing discomfort.
How To Fit
Ask your horse to lower their head.
Hold the long end of the headpiece on the far side of your horse, with your hand over their neck.
Holding the loop of the headpiece with your other hand, slide the noseband up their face. This should sit approximately 1 finger below their cheek bones.
Ensure the halter fits snugly to the chin, with approximately 1 finger gap.
Tie the fastening.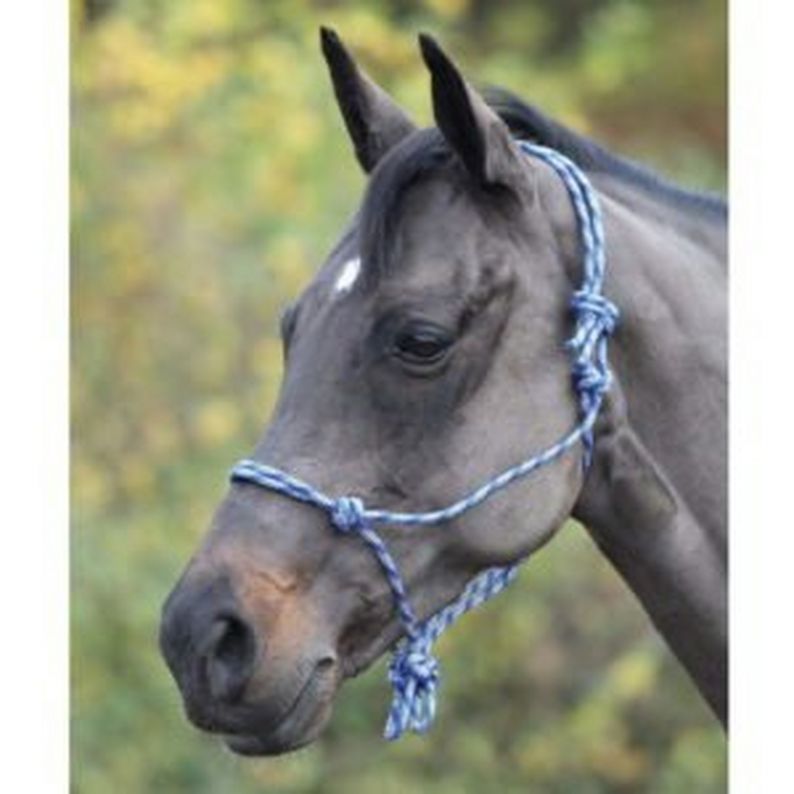 Control Headcollars
Control headcollars feature an added rope or chain around the horse's muzzle. These apply pressure to the nose and jaw. An alternative to leading in a bridle or chifney, they're designed for strong, unpredictable and lively horses. Typically, stallions and young stock. Dangerous when used incorrectly, these are for leading in-hand, never tying up or traveling.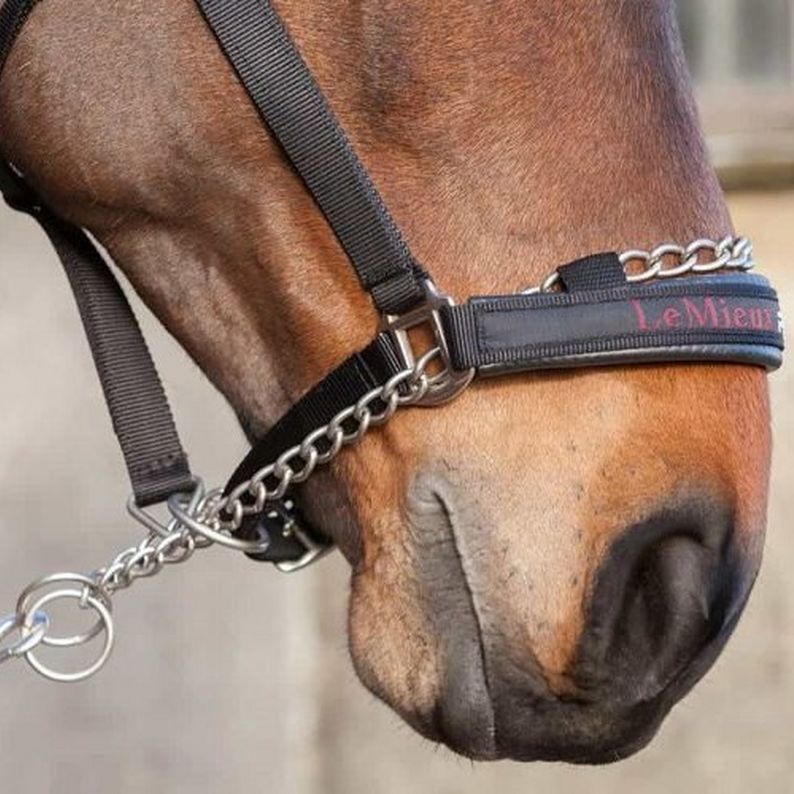 LeMieux ProSafe Controller Headcollar
RRP £34.95
Nylon core.
Headpiece and noseband padding.
Double sided adjustable headpiece.
Adjustable noseband.
Clip-on throat lash.
Nose chain with three strength settings.
Customer Review
"My oversized Irish boy can be a bit stupid and this just help keep him respectful of his handlers."
Shop Now
Field Safe
Fed up of spending hours chasing your horse around the field? If you'd like to put a stop to their new favourite game then a headcollar could be the best way, provided that it's field safe! Traditional headcollars can be so tough that you could hang 600kg off them... And they still wouldn't release! So, if you're horse got caught they'd likely become stuck and start to panic, increasing their risk of injury and exhaustion. To avoid this terrible situation, field safe headcollars are specially designed to break under an abnormal level of pressure.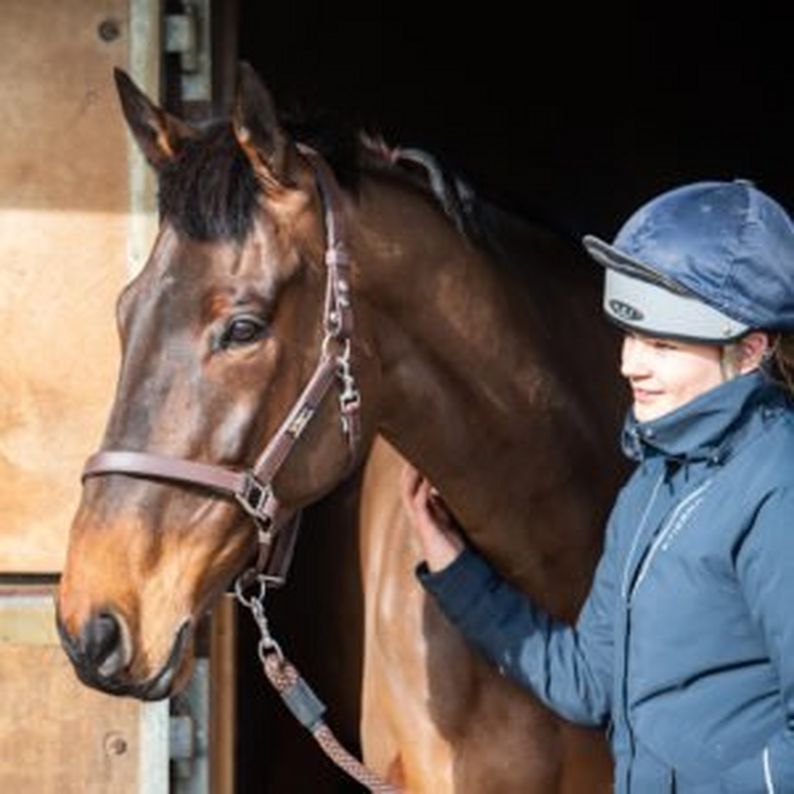 You can shop all of the products in this blog and many more at www.naylors.com or in-store. Don't forget, if you make a purchase share your pictures with us in the comments or include #NaylorsSnapAndShare on your social posts for the chance to win a Naylors gift card!