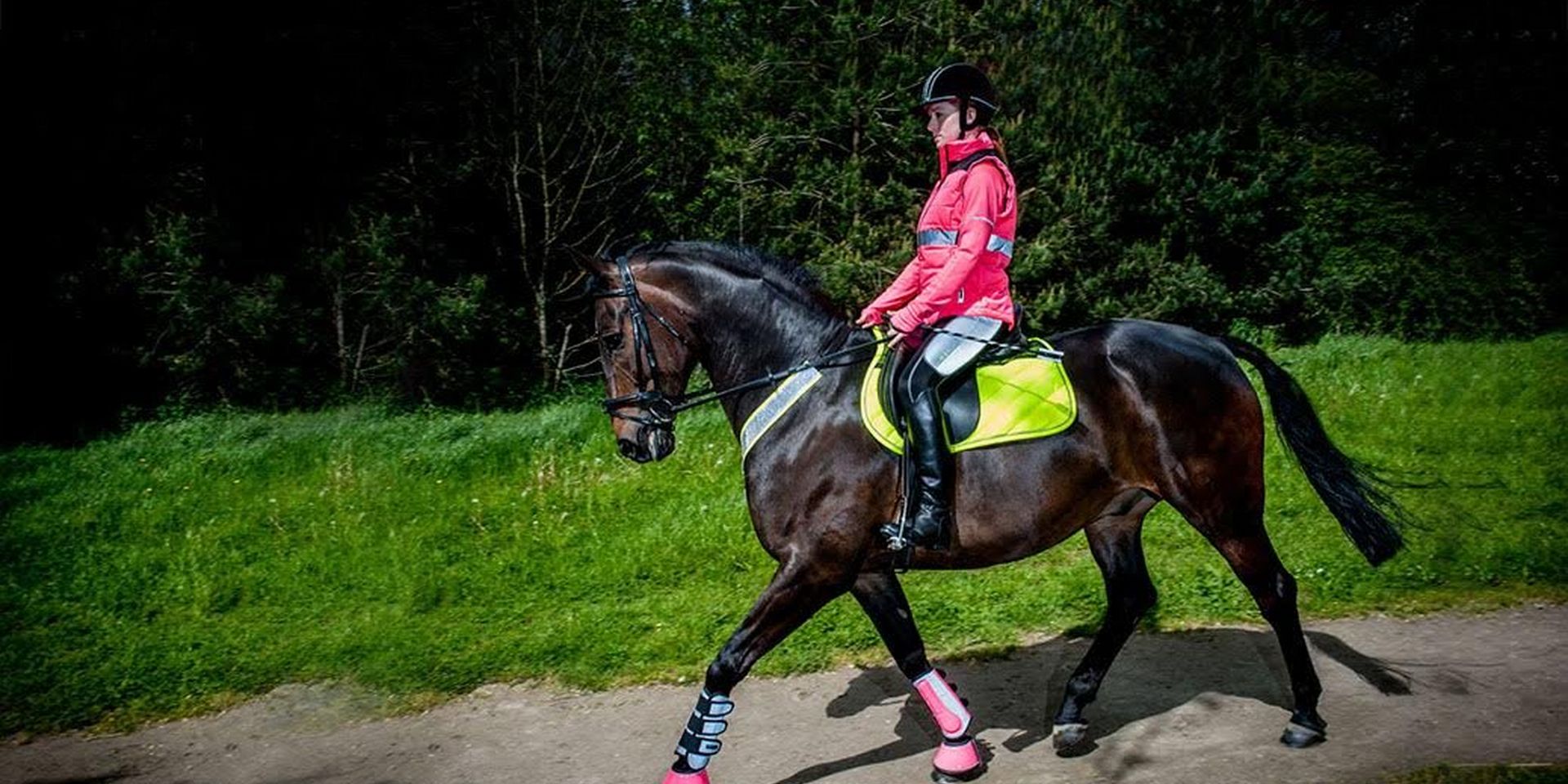 Be bright and stay in sight. Regardless of the time of year or day, hi vis clothing is essential to help you stay seen whilst out riding. Many people think hi vis clothing only needs to be worn if riding on the roads however hi vis clothing should be worn whenever you are riding even if you are only on moors or bridlepaths.
Whilst wearing hi vis clothing is not a legal requirement it certainly helps to reduce the chances of an accident as a result of delayed visibility. Research by the Ministry of Defence also outlined that helicopter pilots can see someone in hi vis gear up to half a mile sooner than those riding without which then allows them to adjust their route to prevent flying directly over the horse. Whilst we don't like to think about falling off, it does happen and in the event that this occurred whilst out hacking there is a greater chance of emergency services being able to locate you (particularly on the moors and bridlepaths) quickly and be able to offer treatment which could prevent serious injuries becoming life-threatening.
The British Horse Society have run several campaigns to help to raise awareness amongst horse riders and the general public. The BHS found that hi vis can give motorists an extra 3 seconds to react which is the equivalent of a car travelling the distance of a standard size dressage arena when doing 30 mph.
What is the best hi vis to wear?
Hi vis clothing is available in a range of colours including yellow, orange, pink, green and other bright fluorescent colours. More recently, a lot of companies have developed products which are reflective grey/silver which are great for wearing when riding in the dark as once a cars headlights shine, the product changes colour to match that of the reflective strips usually seen on fluorescent clothing.
While any hi vis clothing is better than none it is also important to consider the area where you are riding. Riding next to a yellow corn field in summer in a yellow hi vis top is going to be less effective than wearing the same article in orange. Likewise, in Autumn, riding a long a road in orange when the leaves have changed colour will be less effective than yellow. In order to guarantee the greatest visibility it is best to wear a mixture of colours.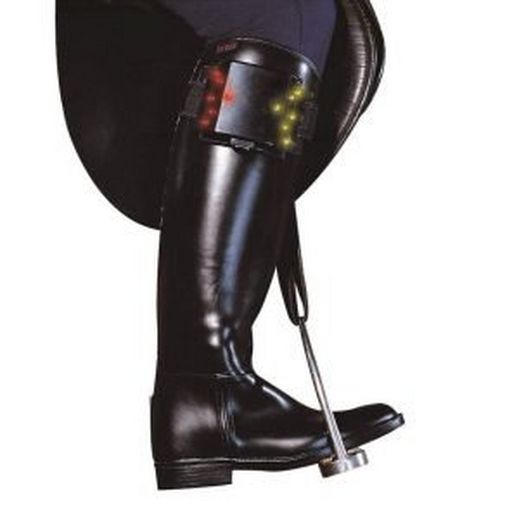 Do I need to wear lights?
When riding in poor visibility or in the dark you should always wear some form of light this will help motorists and other road users see you from a distance when your reflective clothing may not be in the proximity of their headlights. Where possible try to have white lights to the front and red to the rear and always make sure you are well lit on your right as this is the side which is in the line of traffic.
The British Horse Society Statistics
The BHS have received over 2000 reports of road incidents involving horses in the last five years
1521 accidents involved vehicles passing horses too closely
181 accidents resulted in the death of a horse
36 accidents resulted in the death of a rider
What hi vis products do Naylors offer?
At Naylors, we stock over 70 different hi vis products for both you and your horse from fluorescent tabards to reflective rugs starting from as little as £5.99.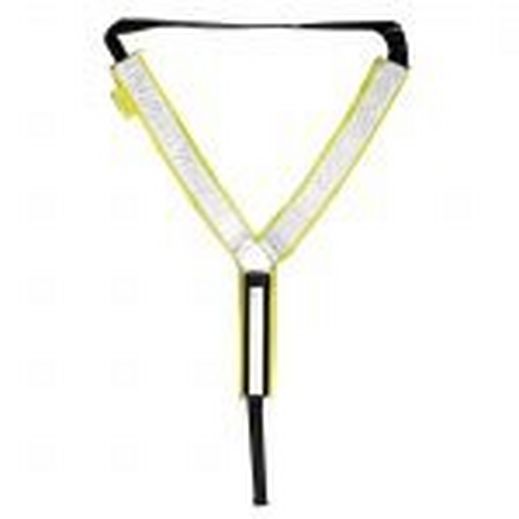 This reflective martingale is designed to give added visibility with reflective panels on the neck strap and a white light down the front which has 3 modes; on, flashing and fast flashing.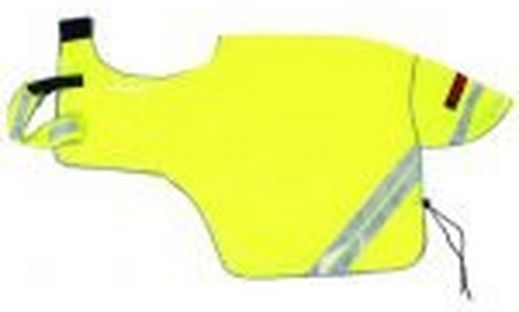 Be safe and be seen on the roads with this bright fluorescent and reflective exercise sheet. The Harry Hall Hi Viz Ride on Exercise Sheet is made from lightweight, breathable mesh fabric. It features reflective strips at the front, sides and back as well as a red light on the tail flap.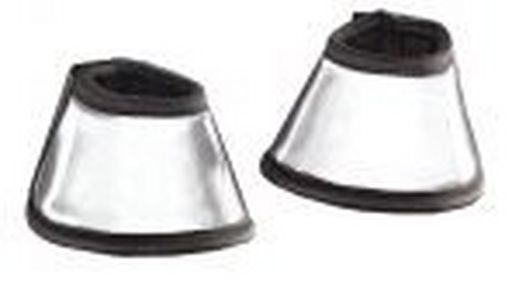 Boots and leg wraps are one of the most effective hi vis products for your horse as it helps the driver determine that they are approaching an animal when worn on all four legs. These boots are quick and easy which means they are ideal for using every time you ride out.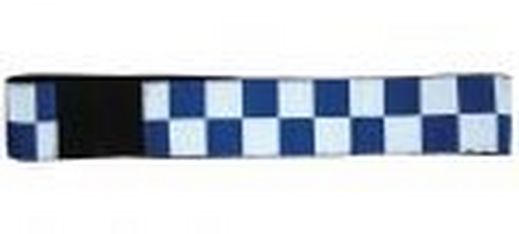 A reflective hat band is an item which you can leave on your hat all the time to ensure you are always wearing some hi vis. This is also great when worn in addition to other hi vis clothing.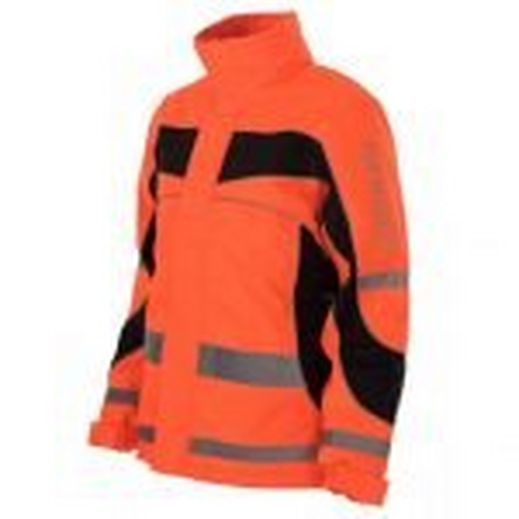 The Equisafety Winter Aspey Jacket is the ultimate outdoor hi-vis jacket. The Aspey Jacket offers a flattering style, 360 degree visibility and a unique pull down warning triangle across the back that can be rolled back up into the collar when not required.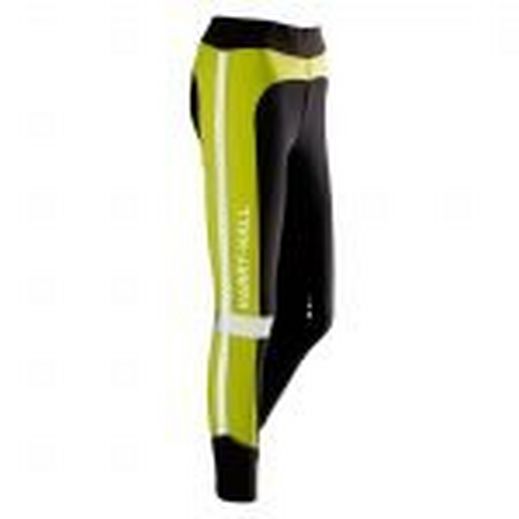 The Harry Hall Hi Viz Ladies Breeches are pull on high visibility breeches that will ensure you are seen whatever the weather or conditions. The Breeches feature reflective strips to the side of the legs and reflective branding. They feature close contact leg cuffs for optimum comfort.
It's time to reflect.
Always wear some form of hi vis clothing and put some hi vis equipment on your horse even on bright days. Don't forget it's easy for a horse to become camouflaged against a hedge. For all your hi vis needs browse our range here.