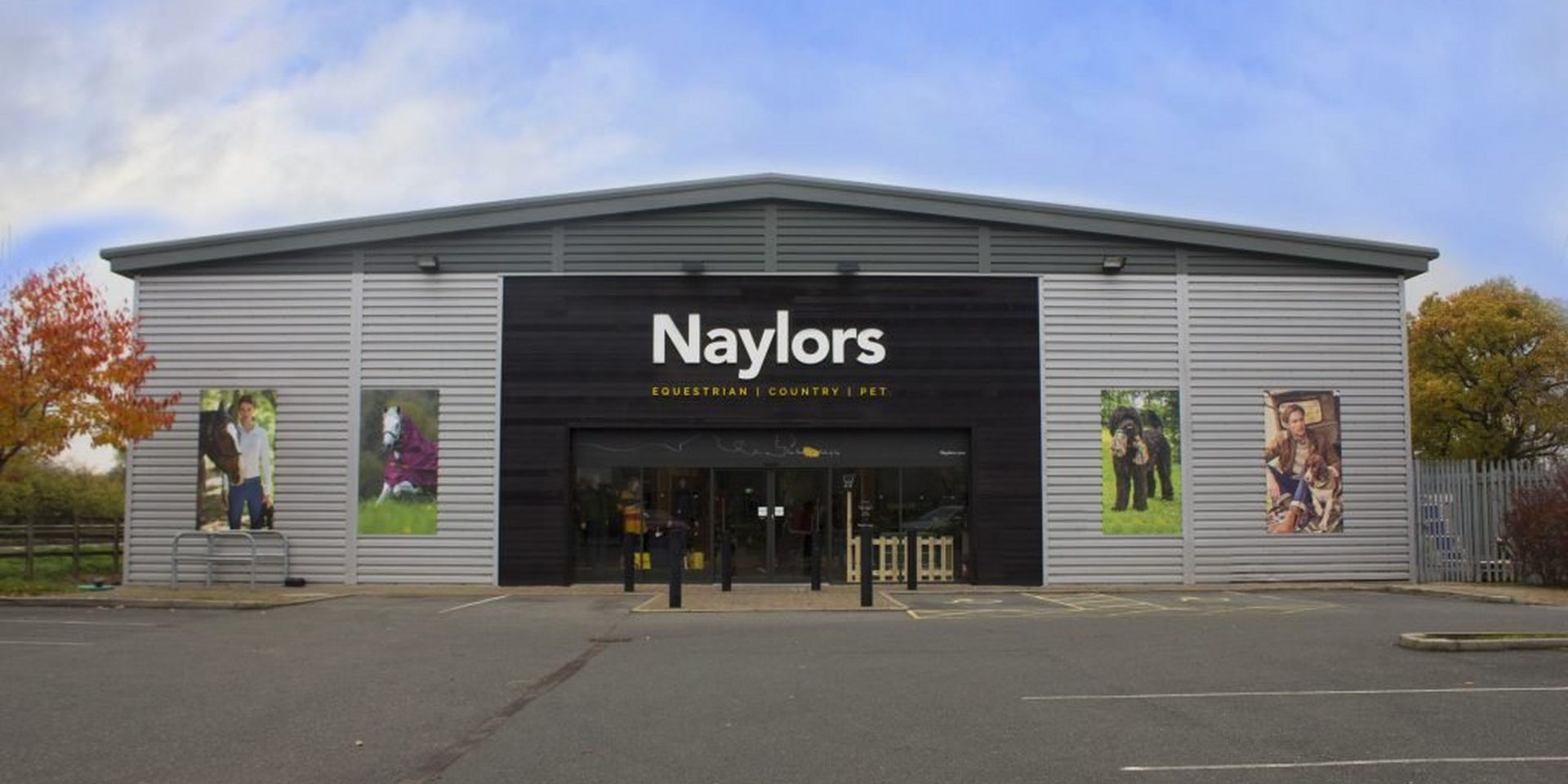 Come And Take A Look At Our Naylors Nantwich Store
We're very excited to unveil the fresh new look of our Naylors Nantwich store. The store originally opened earlier this year but has since had a re-fit to allow us to stock even more of your favourite equestrian and country products. At Naylors we always want to give our customers a pleasant shopping experience and so it was really important for us to make our store feel welcoming. We can't wait for you to see it in person.
The store is located in Wardle, Nantwich in Cheshire and has 10,000 sq ft of retail space so there's plenty of room to wander round at your own pace. If you'd like to pop in for a visit, the full address is:
Botterley Court
Nantwich Road
Wardle
CW6 9GT
Our Naylors Nantwich store is open every day of the week. From Monday to Saturday we are open 9am - 5.30pm while on Sunday we open 11am and close at 5pm.
We're sure you don't need too much encouragement to come and visit a large, fresh equestrian and country store but just in case you're not yet convinced we've come up with 10 reasons why you need to pay our Naylors Nantwich store a visit:
1 - A large range of equestrian clothing and riding boots.
So whether you're just starting riding lessons or you own several of your own horses you can get your whole riding wardrobe sorted here.
2 - Plenty of country clothing and country boots.
We're not just for equestrians, we stock popular brands such as Barbour, Joules and Dubarry. You can revamp your entire wardrobe as we also sell a range of accessories too.

3 - Horse feed & bedding.
Keep your horse happy, well fed and comfortable. To go with your feed we also have a large range of supplements available in-store too.
4 - Selection of rugs & saddlery.
We have everything for your horse's wardrobe too! Have a browse of our selection of rugs from big name brands. We also stock a large range of saddlery including saddles.

5 - Pet department.
We have some great products for dogs, cats and wild birds. Whether you need a dog coat, a new pet bed or some new toys, we've got you covered.
6 - Yard and stable equipment.
We also have all sorts of products to make life easier around the yard including wheelbarrows, tools, fixtures and fittings and even jumps too.

7 - Free riding hat fitting.
If you're in need of a new riding hat then this is your place. We have a number of styles to choose from and our trained staff will be happy to fit one for you.
8 - Staff trained in fitting body protectors.
It's really important for the safety of your back and neck that any body protector you wear fits well. So be sure to ask a member of staff to help you find the perfect fit.

9 - It's free to park.
At our Naylors Nantwich store and you don't have to try and parallel park in a tight space on the road outside. If you need a hand getting anything from the store to your car, simply ask a member of staff to assist you.
10 - Exclusive special offers and competitions.
We hold a range of competitions and run special offers and promotions throughout the year, some of which are only available in-store and not online. Be sure to pay a visit so you don't miss out!
So what are you waiting for? You know you want to come and pay us a visit! To find out how to find the Naylors Nantwich store or to learn about our other stores simply click the link below: