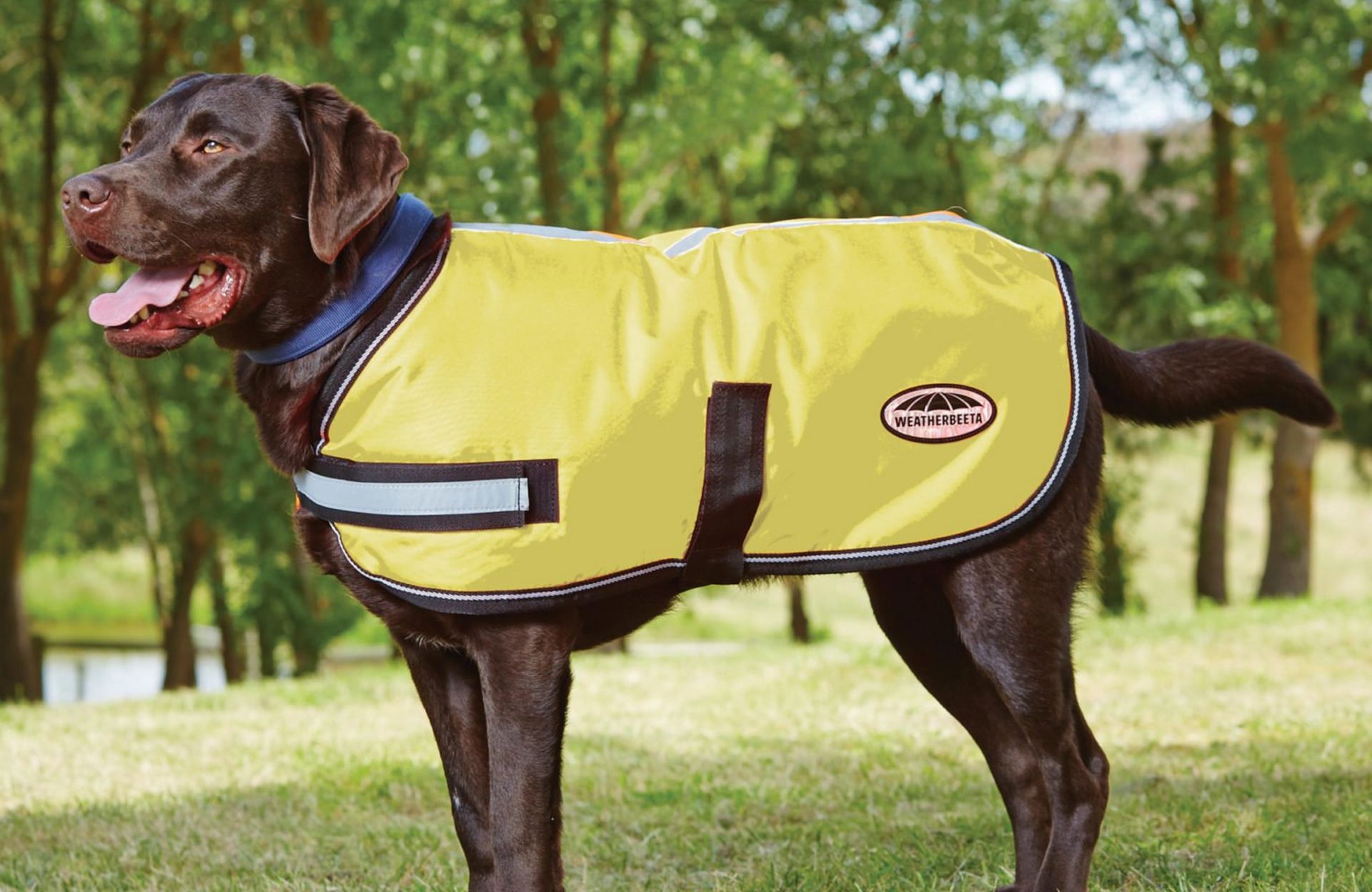 We all love our dogs, right? After-all, they're an integral part of our families. But if we're really honest, night-time walks in the pitch black while being battered by driving rain and gale-force winds really aren't our favourite things. Sadly though, our four legged friends rarely agree that a a night in is the better option! So, walkies it is! The question is, as we enter winter, are you prepared? From cyclists and joggers to horses and dog walkers, hi-vis is becoming more and more popular, and it's not without good reason! Whether you're walking in the park, crossing a road or strolling down at the beach, being seen is the key to being safe! So, here we're going to be taking a look at our most popular hi-vis for dogs and reflective clothing for dog walkers.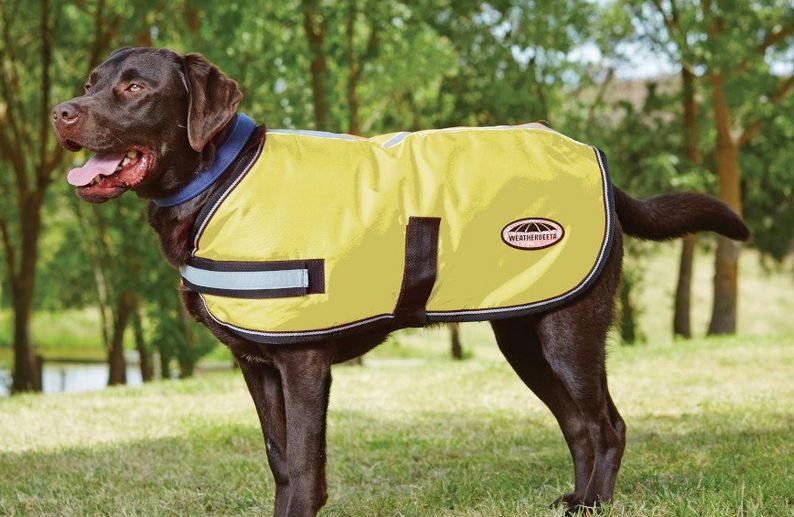 WeatherBeeta Reflective Dog Rug
RRP £29.50 - £26.50
This season protect your pup with a WeatherBeeta Reflective Dog Rug. Featuring a 300D outer with 220g of warming polyfil, it's perfect for conquering the cold. Great for gloomy days and dark nights, the hi-vis outer, reflective binding and reflective strips help to ensure your dog is easy to spot, even in low lights.
Shop Now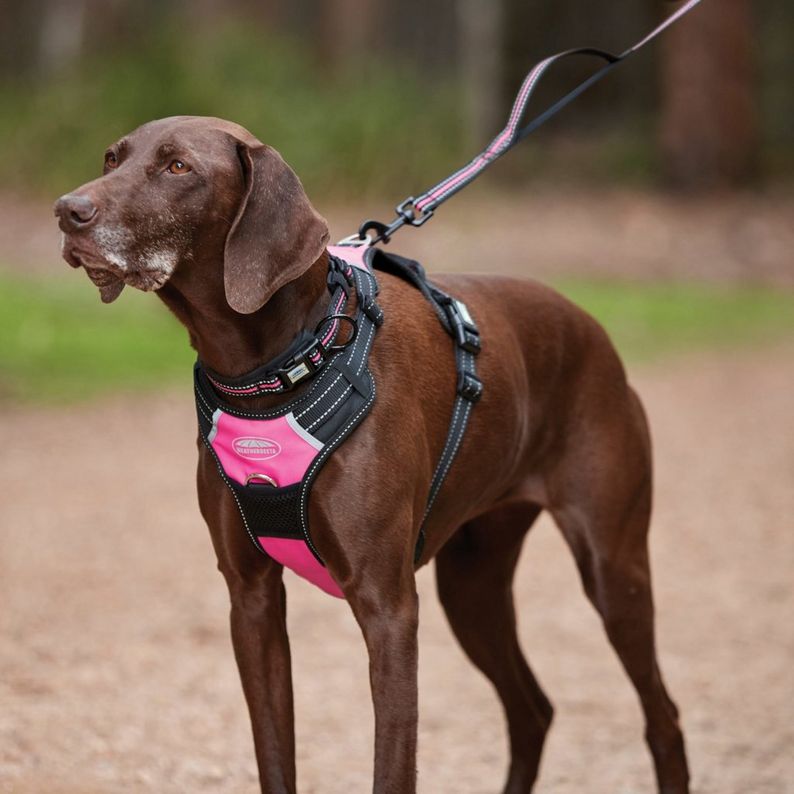 WeatherBeeta Reflective Dog Collar and Lead
Collar: RRP £12.75 - £11.47
Lead: RRP £15.99 - £14.39
As the days get shorter and the nights draw in, be ready! Designed to improve visibility, WeatherBeeta Reflective Dog Collar are a real seasonal saviour. Manufactured using a quality nylon outer with thick, highly reflective nylon stitching and a cosy contoured neoprene lining, they're both smart and safe! Don't forget, be bright and stay in sight with the matching lead. Choose between two vibrant colours, Pink and Yellow.
Shop Now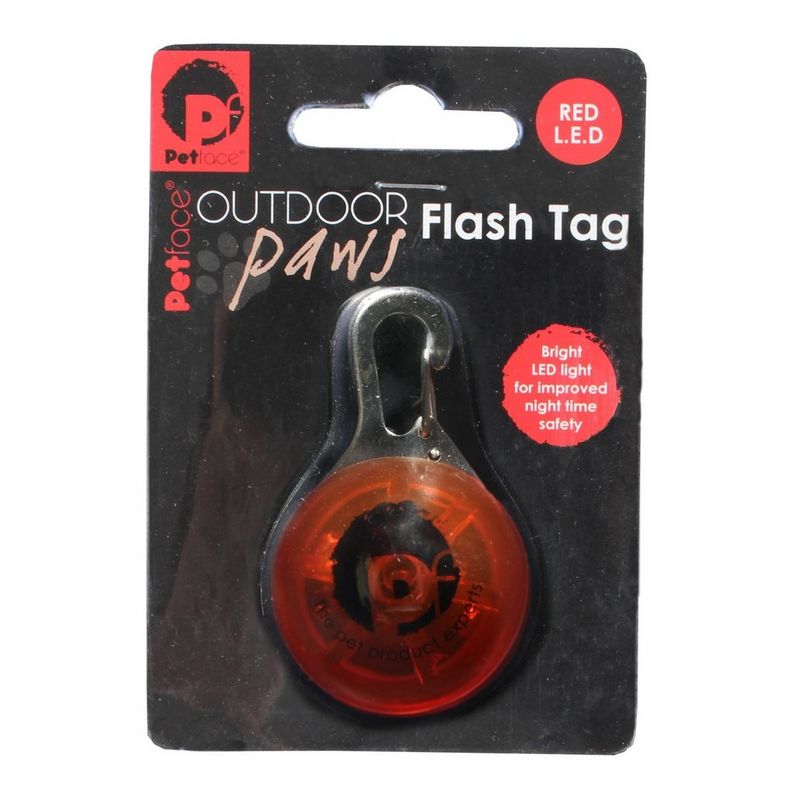 Petface Flash Tag
RRP £3.49
Simple and effective, the Petface Outdoor Paws Flash Tag features a bright LED to improve the visibility of your dog. With three light modes, choose from slow flashing, fast flashing or a solid light. Truly versatile, the easy clip attachment means it can be added to collars, leads, rugs or even clothing effortlessly.
Shop Now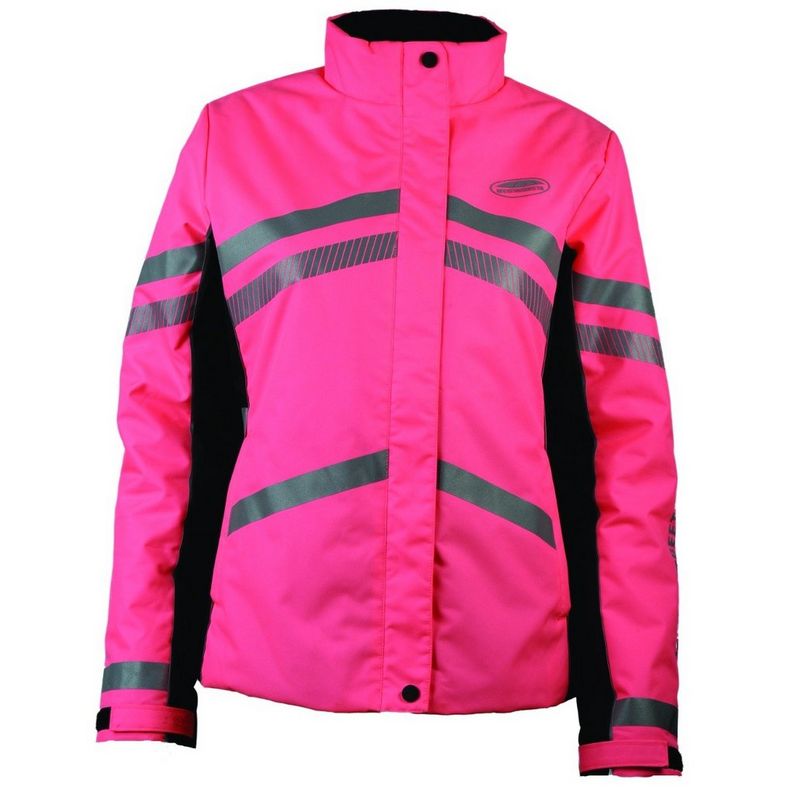 WeatherBeeta Reflective Heavy Padded Waterproof Jacket
RRP £86.99 - £78.29
The perfect jacket is a rare thing, right? Never fear though, we've got just the thing for winter walkies with your pooch! Waterproof and warming, the Reflective WeatherBeeta Jacket is ideal for late nights and early mornings out and about. Designed for use during wet and windy weather, it features a waterproof outer, storm flap, thick polyester padding, full fleece lining, adjustable Velcro cuffs, drawstring hem, two way front zip and zip pockets. Available in Pink and Yellow.
Shop Now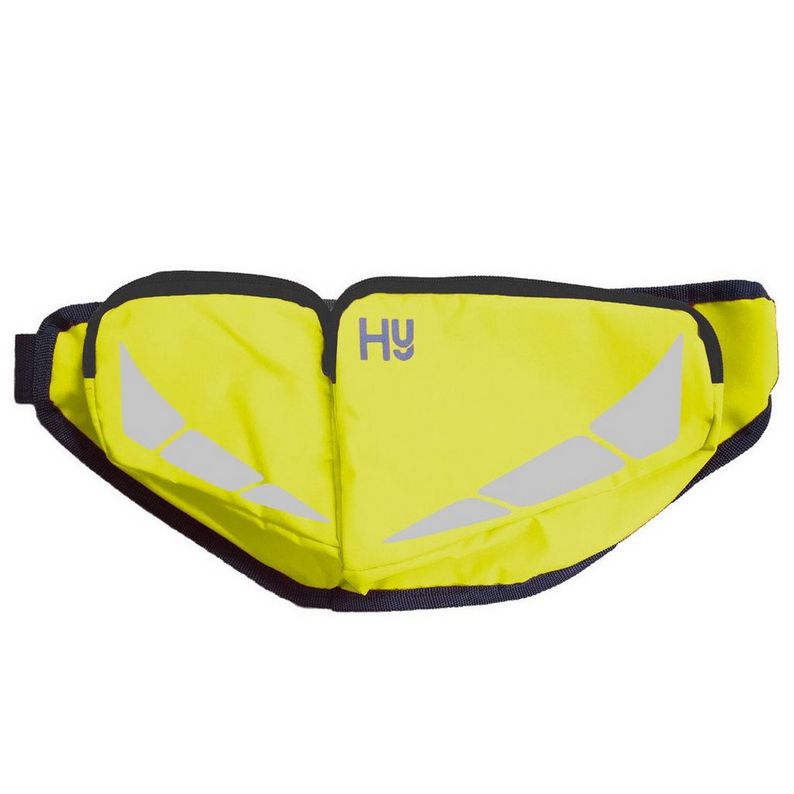 Hy VIZ Reflector Bumbag
RRP £11.50
Easily accessible, lightweight and comfortable, a HyVis Reflective Bumbag is the perfect hands-free storage solution. Generously sized, there's plenty of space for all the essentials, from poo bags and treats to your keys and phone. Featuring a fluorescent yellow material with silver reflective strips, it ensures you stay seen, even in poor light.
Shop Now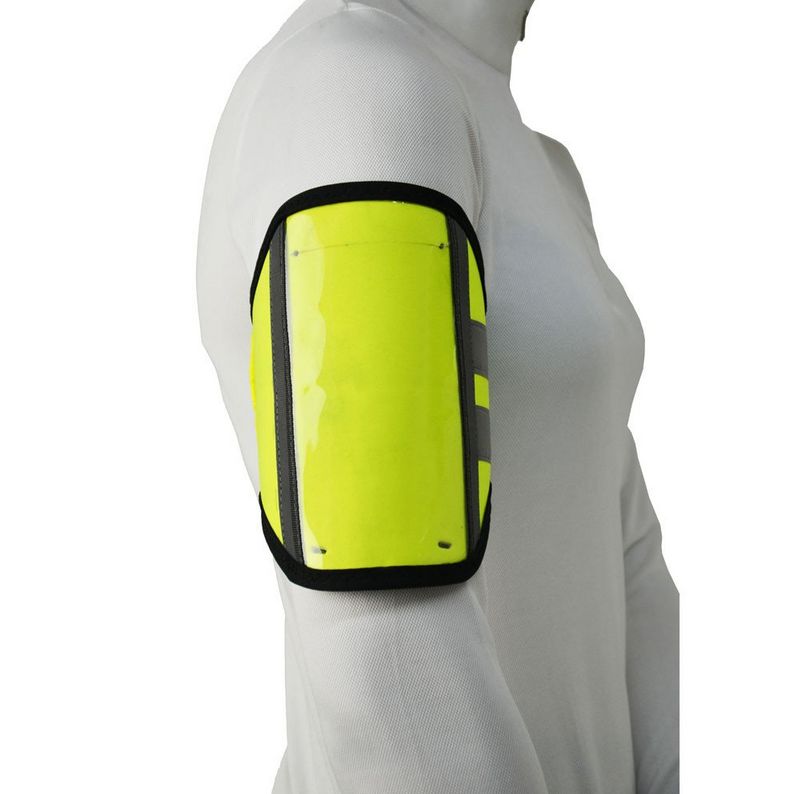 HyVIZ Reflector Phone Holder
If you're anything like us, you're forever losing your phone! Thankfully though, we've got just the thing to put an end to those panic moments. Sitting securely around your arm, the HyVIZ Reflector Phone Holder with a zip pocket makes accessing your valuables quick, easy and fuss free. Made using a hi-vis fabric with reflective detailing, it's especially handy for the winter months ahead.
Shop Now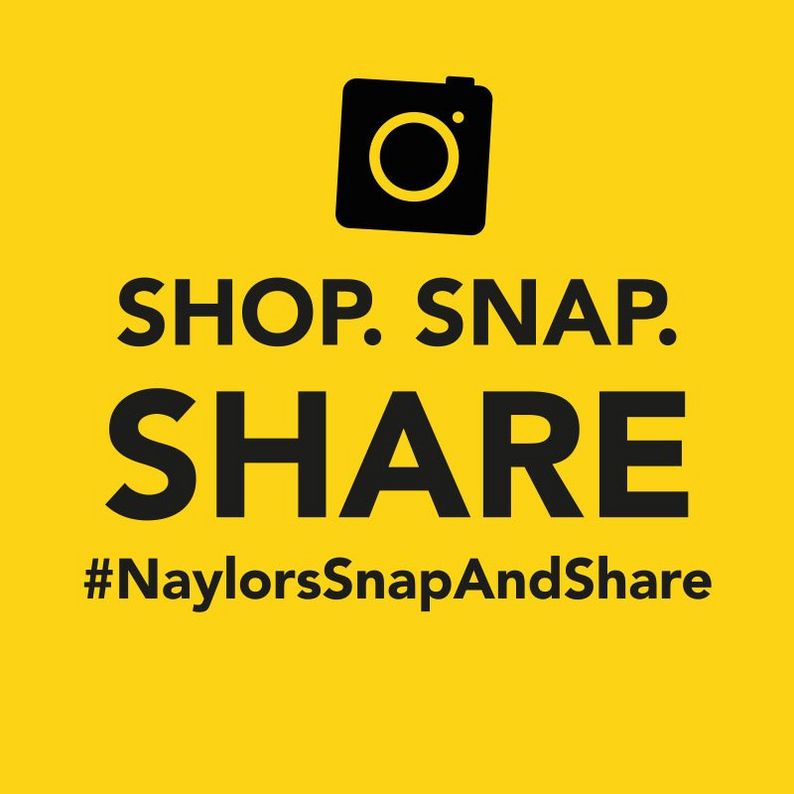 You can shop all of the products in this blog and many more at www.naylors.com or in-store. Don't forget, if you make a purchase share your pictures with us in the comments or include #NaylorsSnapAndShare on your social posts for the chance to win a Naylors gift card!