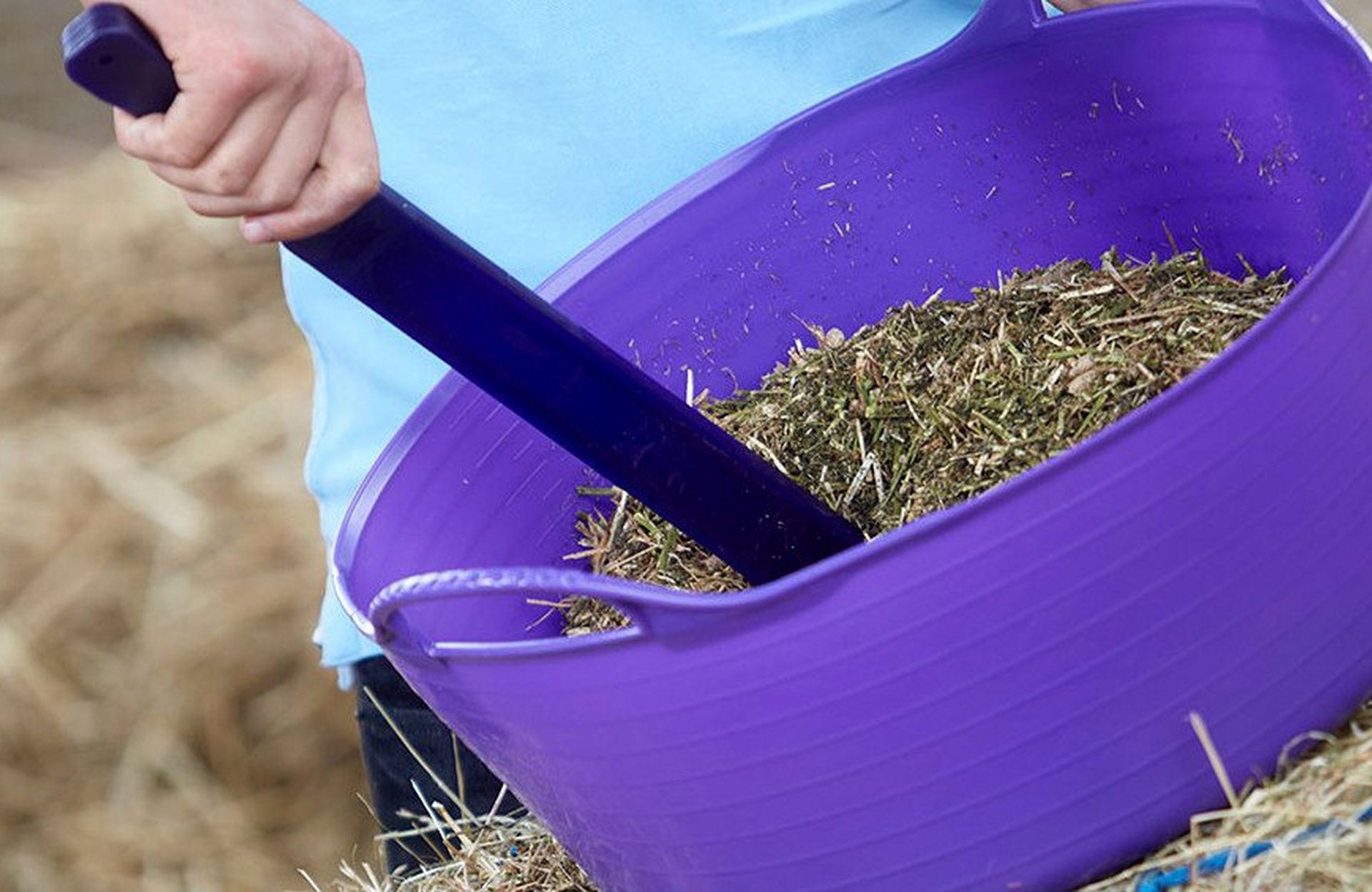 We all like to spoil our horses with nice things, right? In truth though, one of the most important things we can provide them with is proper nutrition. Here at Naylors we're committed to stocking everything you need to keep your horse happy and healthy. In this blog we're going to be taking a look at the range of feed brands and products we sell in-store at Kidderminster. From Dengie and Spillers to Baileys and TopSpec, there's something to suit every equine.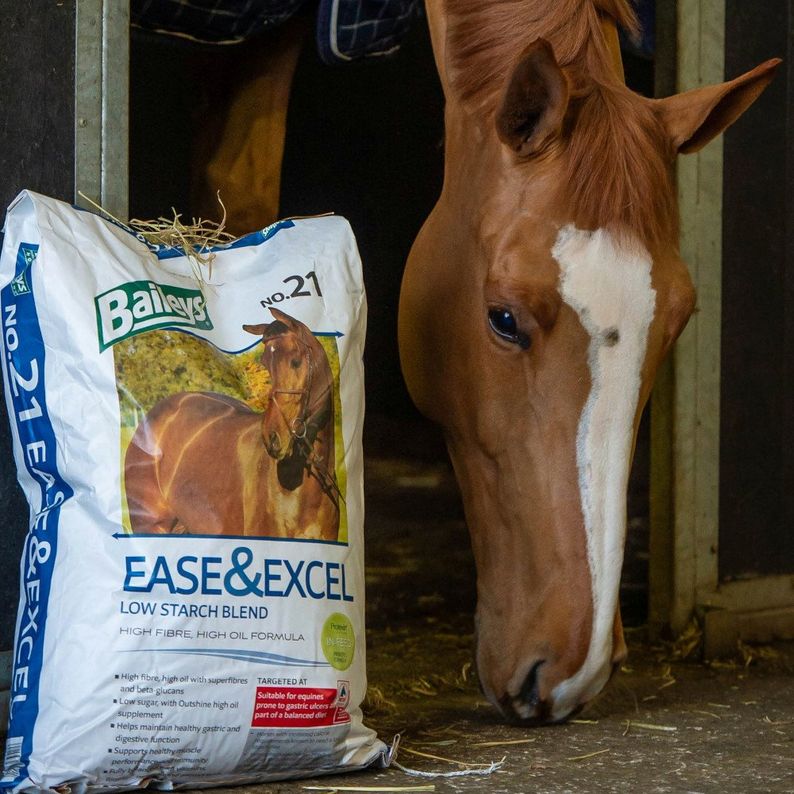 Baileys Horse Feed
As owners, we know that what goes into our horses bodies makes all the difference to their health, wellbeing and behaviour. True equestrians, the team behind Baileys products are not only qualified nutritionists, but people with real passion for horses. Founded in 1982, Baileys is a family run business dedicated to creating outstanding products using the latest research and best quality ingredients.
Shop Now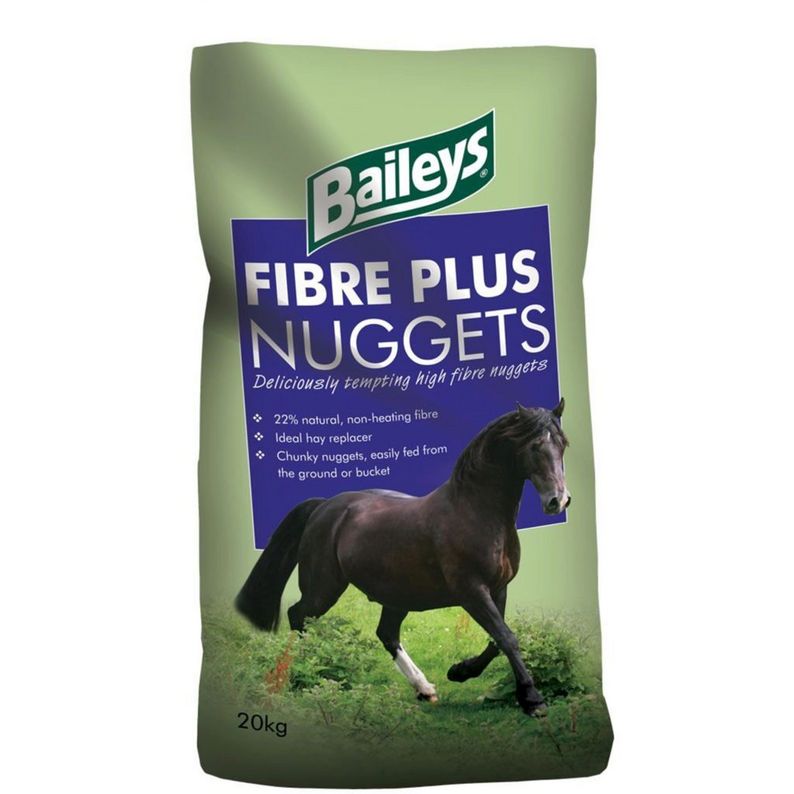 RRP £11.50
Baileys Fibre Plus Nuggets
Low starch.
Low calories.
High fibre.
Essential oils for palatability.
Feed soaked or dry.
Great for treat balls.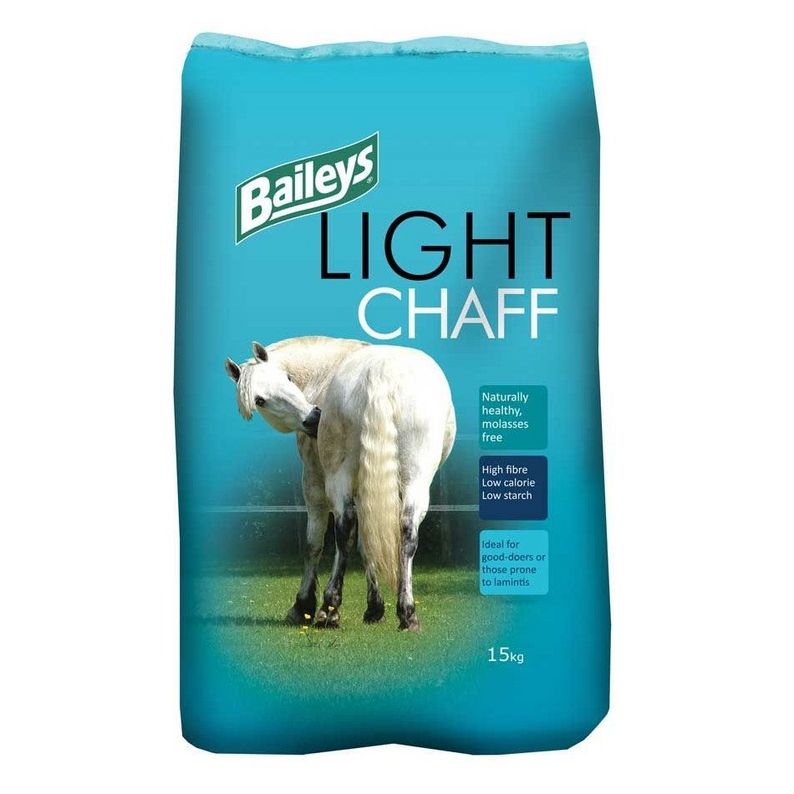 RRP £10.25
Baileys Light Chaff
Dried alfalfa and oat straw.
Palatable mint and soya oil dressing.
Suitable for good-doers and those prone to laminitis.
No Added sugar or molasses.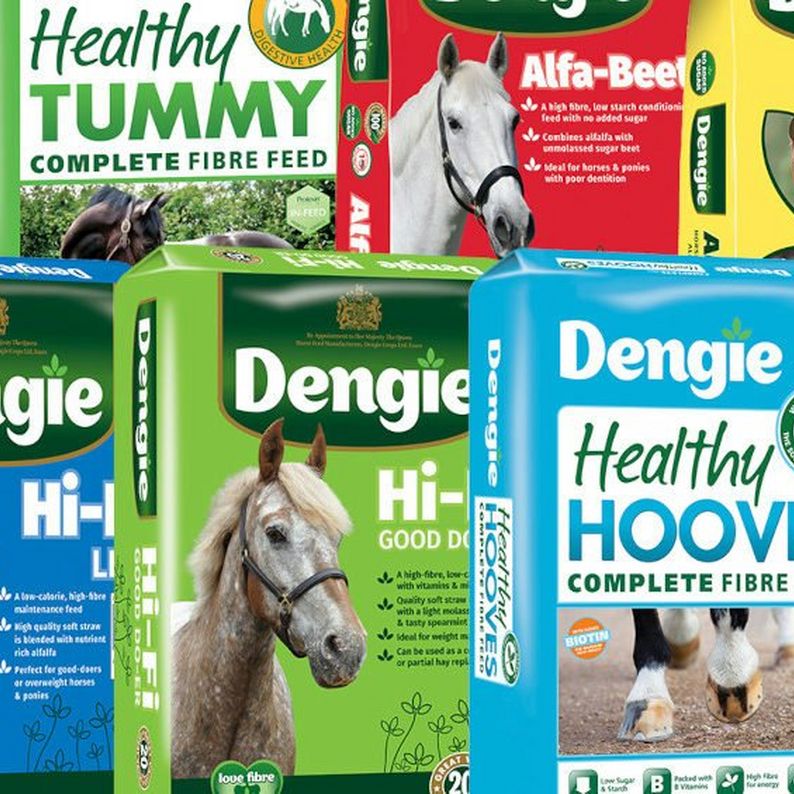 Dengie Horse Feed
Voted as the UK's favourite feed supplier in the 2019 British Equestrian Trade Association National Equine Survey, everyone loves Dengie! Working to formulate the best and healthiest horse feeds, their approach is fibre first. Their dedicated team of qualified nutritionists put our horses at the heart of everything they do. Committed to research and driving forward pioneering approaches, Dengie feeds are truly unique. Traceable from field to feed, they grow as many of their own ingredients as possible, so every bag can be tracked right back to its source.
Shop Now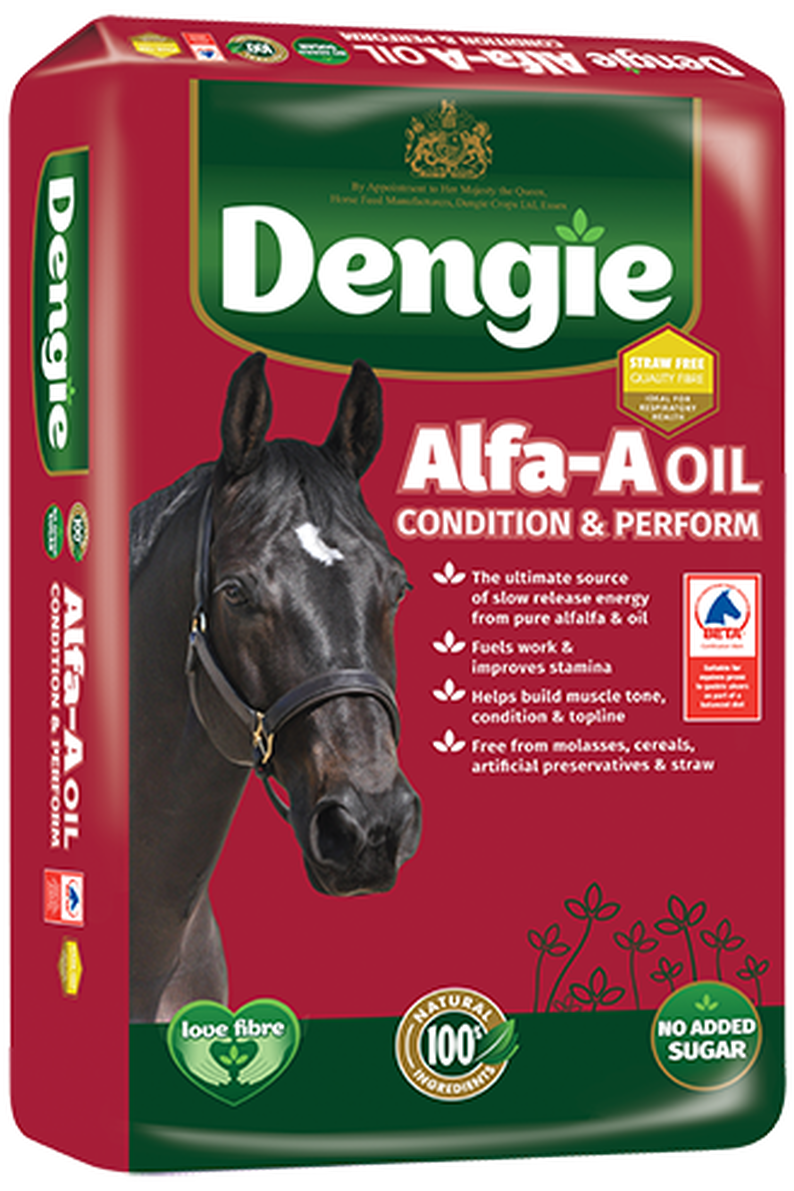 RRP £16.00
Dengie Alfa-A Oil
Alfalfa based.
High in protein, vitamins, minerals and antioxidants.
Molasses, cereal and grain free.
Rape seed oil for slow release energy, a shiny coat and healthy skin.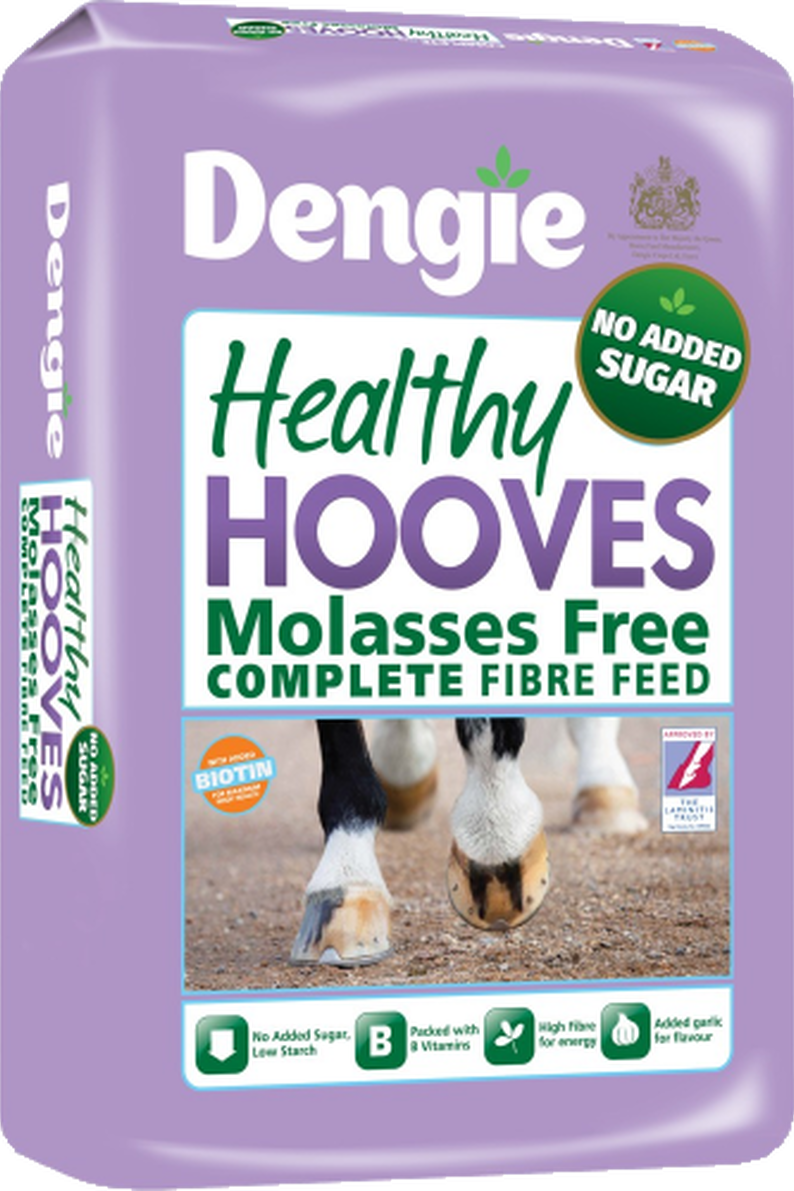 RRP £14.00
Dengie Healthy Hooves Molasses Free
Oat straw base with Alfalfa Pellets and Dried Alfalfa.
Approved by the The Laminitis Trust.
Molasses, cereal and grain free.
Biotin and Vitamin B for healthy hooves.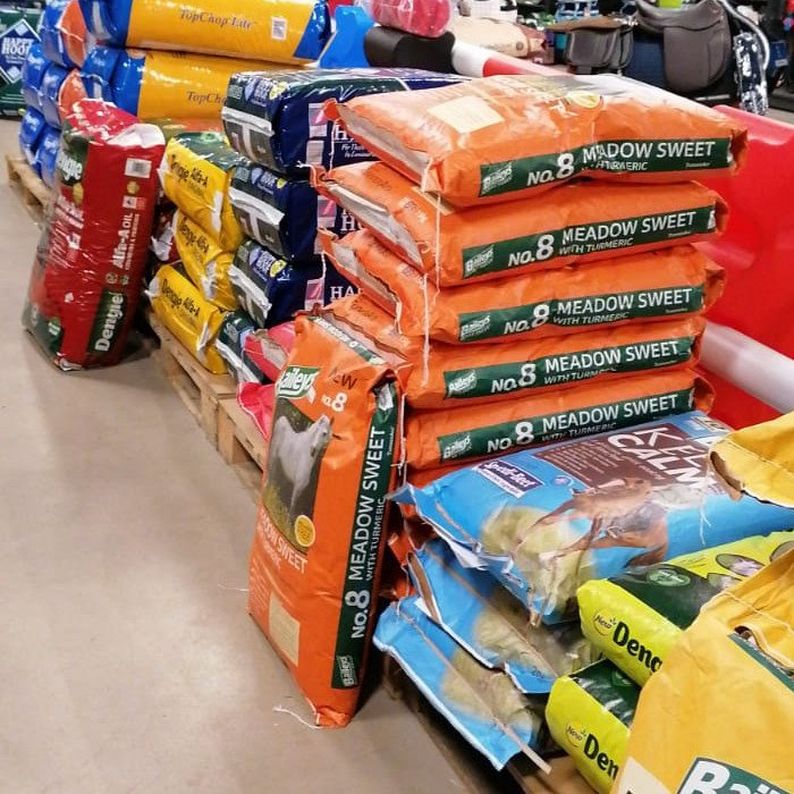 TopSpec Horse Feed
Leading by example, TopSpec are dedicated to developing specialist feeds to address the concerns of horse owners. All of their products are thoroughly research, tested and developed at their purpose-built Equine Research Centre, right here in the UK. Widely recommended by independent nutritionists, equine veterinary surgeons and farriers, their excellent formulas are trusted to offer effective results.
Shop Now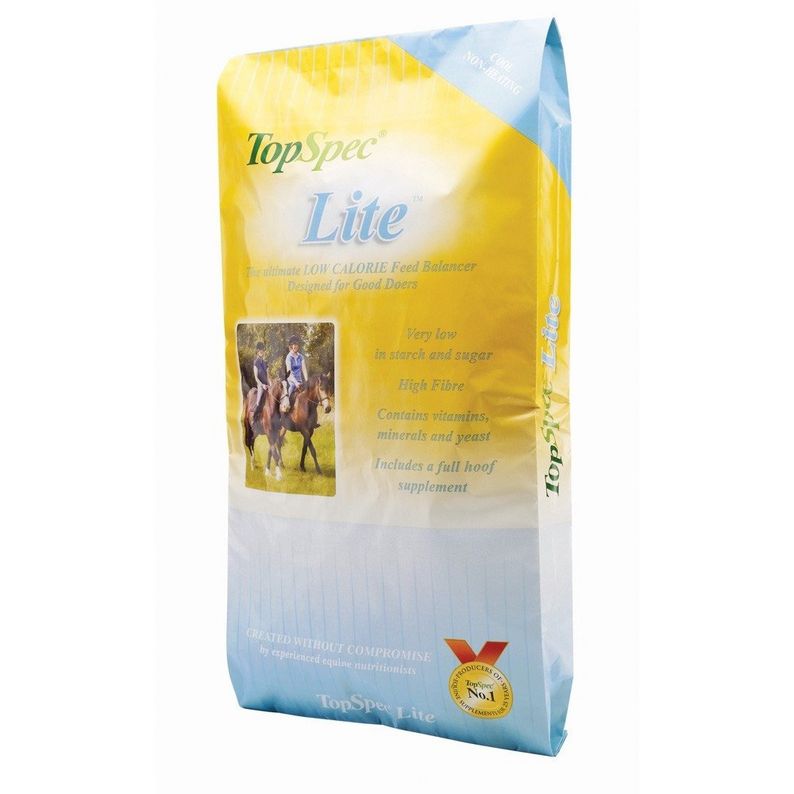 RRP £22.50 - £21.00
TopSpec Lite Balancer
Low calorie.
Low sugar.
Cereal and grain free.
Board spectrum vitamin and mineral content.
Added hoof support.
Does not lead to weight gain when fed correctly.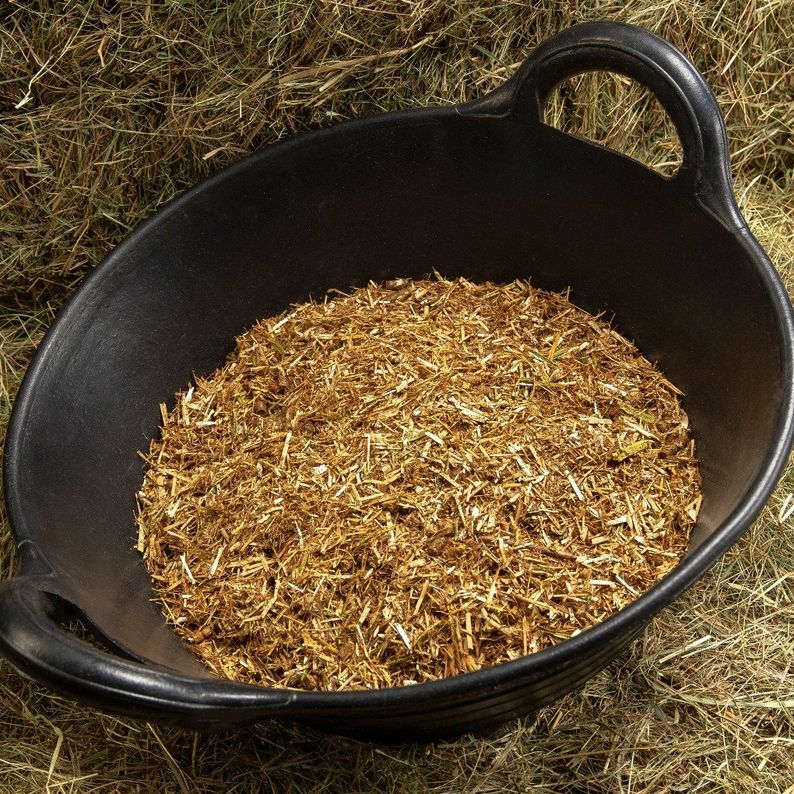 Spillers Horse Feed
Established in 1958, Spillers have been taking care of our horses for generations. Right at the very forefront of research, innovation and development, they collaborate with vets and nutritionists around the world. Their team are continuously working to ensure that their knowledge of how good nutrition affects your horse's health, behaviour, welfare and performance is unrivalled. You can rest assured that whether your horse is an eventer, happy hacker, veteran or foal, they'll receive the very best from Spillers.
Shop Now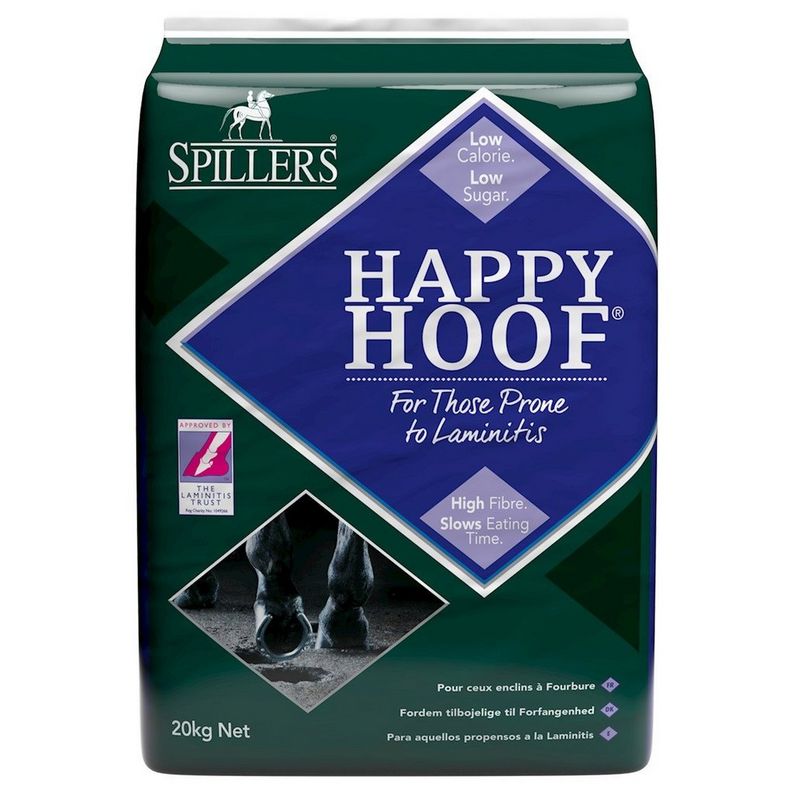 RRP £13.50
Spillers Happy Hoof
Chopped alfalfa and straw.
Low sugar.
Low starch.
High fibre.
Approved by the The Laminitis Trust.
Biotin for hoof health.
Added vitamins and minerals for a balanced diet.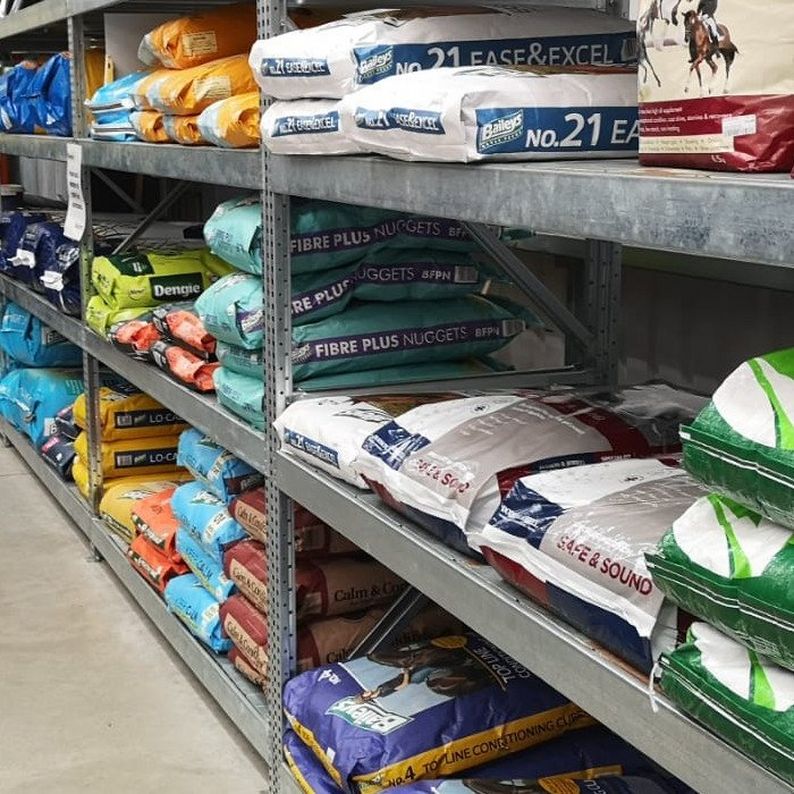 Allen & Page Horse Feed
Traditional doesn't mean outdated! Founded way back in 1936, Allen & Page draw upon four generations of experience. Continuously innovating and improving, their state of the art mill in Norfolk allows them to produce feeds that are both wholesome and environmentally friendly. Dedicated to ensuring that all of their feeds are great quality, they're accredited by a whole host of control bodies such as the Vegetarian Society, Soil Association and ISO organisations. Did we mention, in 2009 they also received a Royal Warrant from HRH The Prince of Wales?!
Shop Now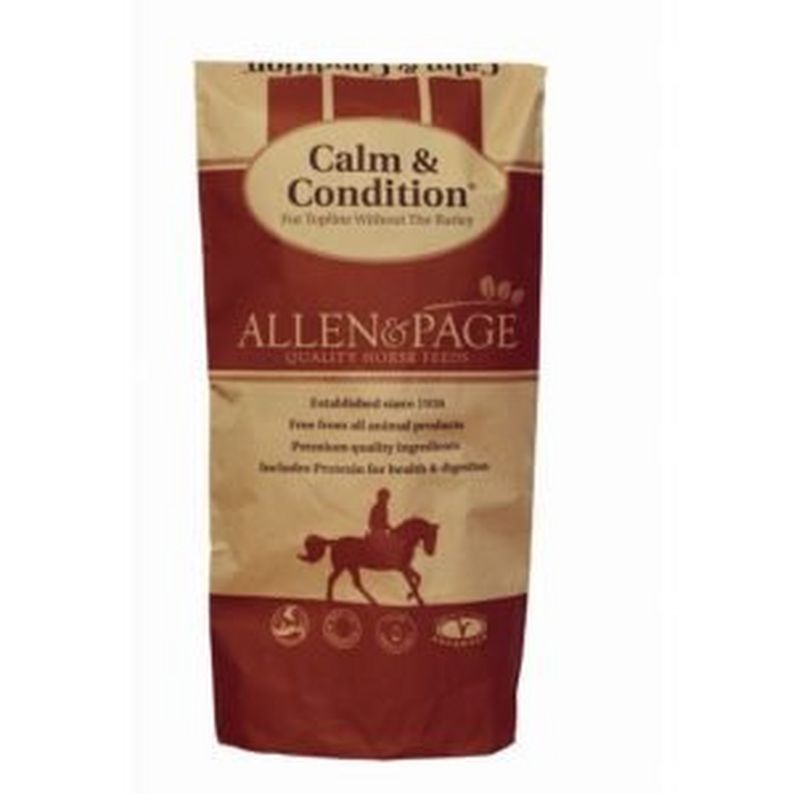 RRP £13.60
Allen and Page Calm & Condition
High fibre.
High calorie.
Low starch.
Low sugar.
Slow release energy.
Promotes weight gain.
Vitamins, minerals, prebiotics and probiotics for a balanced diet and healthy digestion.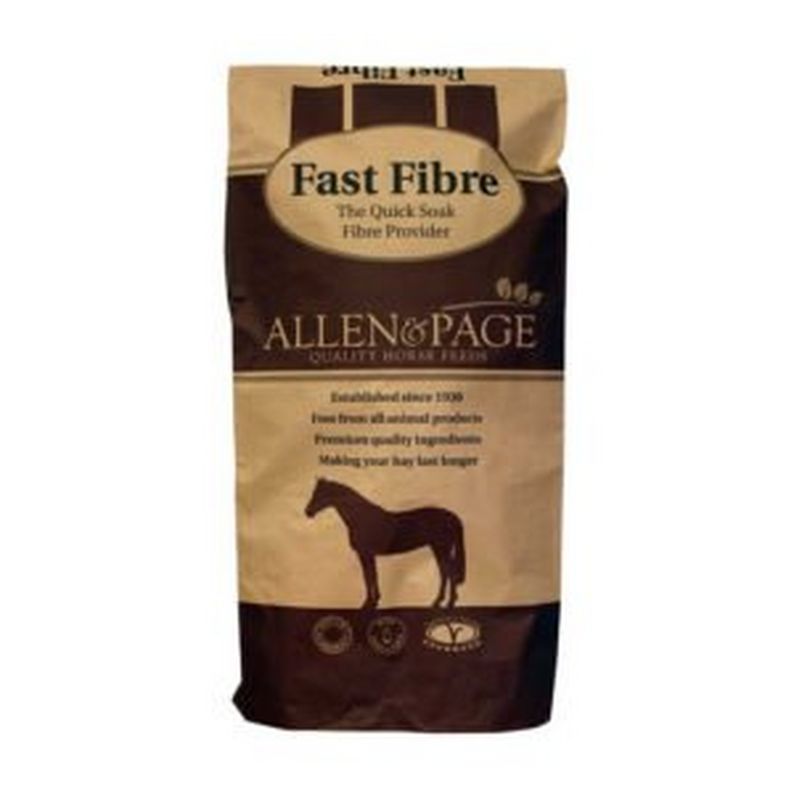 RRP £11.50
Allen and Page Fast Fibre
Quick soak.
High fibre.
Low calorie.
Low sugar.
Vitamins, minerals and prebiotics for a balanced diet and healthy digestion.
Linseed for Omega 3.
Suitable as a partial hay replacer.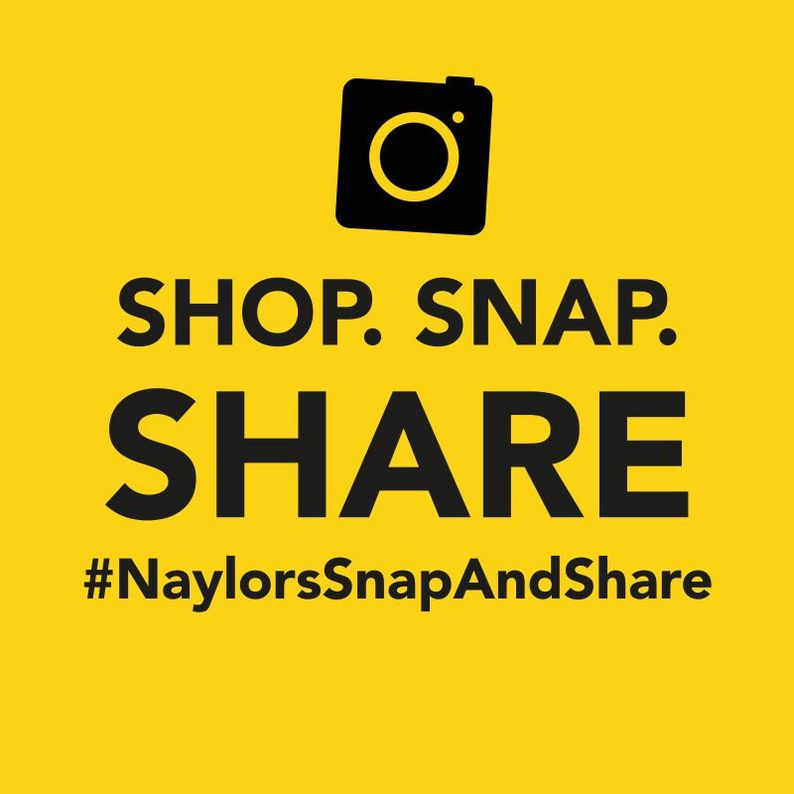 If you have any questions please don't hesitate to get in touch. You can do this via the comments or give our customer service team a call on 01706 507555. You can also contact each of the manufacturers directly for tailored expert advice. You can shop all of the brands in this blog and many more at www.naylors.com or in-store. Don't forget, if you make a purchase share your pictures with us in the comments or include #NaylorsSnapAndShare on your social posts for the chance to win a Naylors gift card!