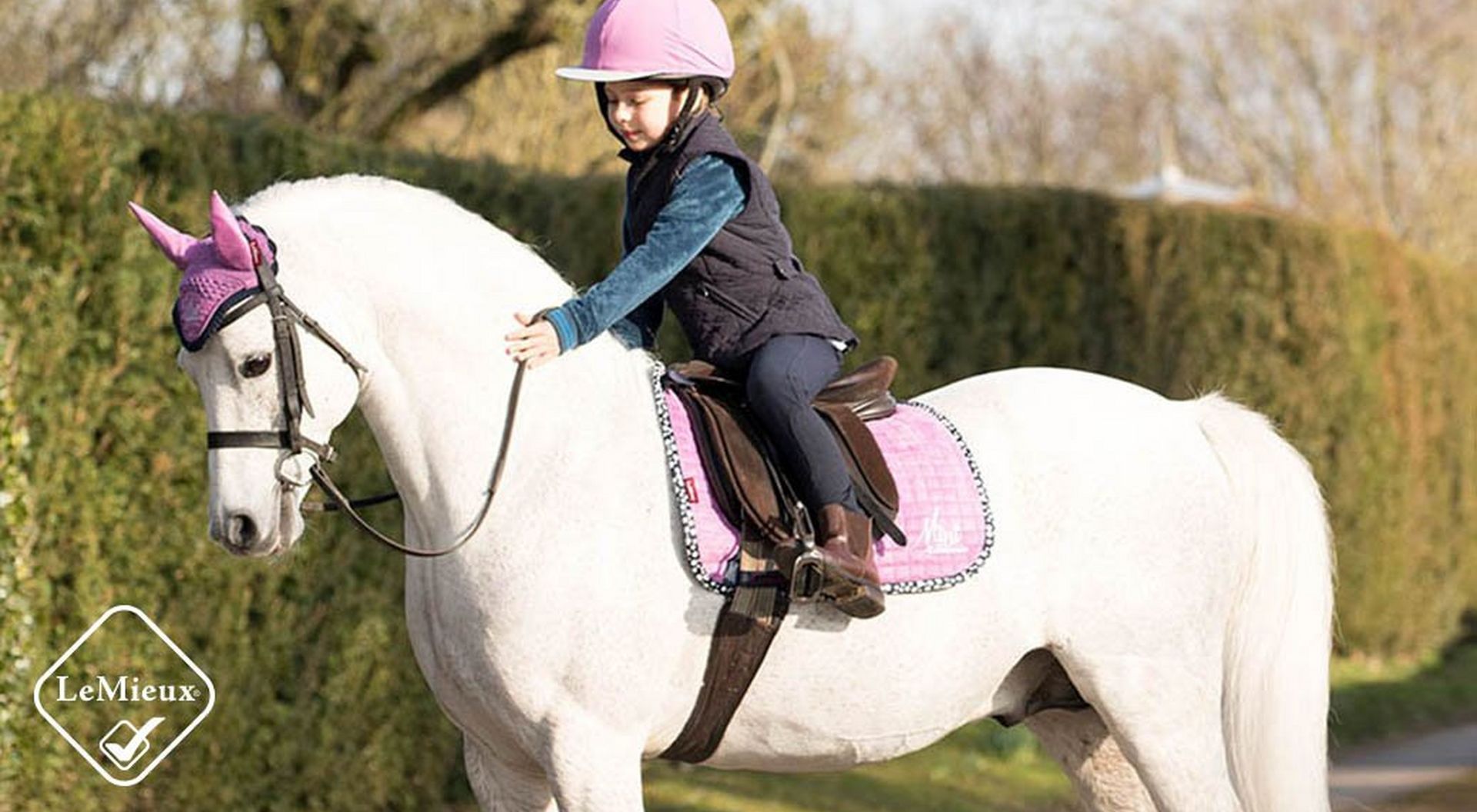 LeMieux Matchy Matchy
Is there anything more satisfying than seeing your horse in a complete matching set? Like many other equestrians we don't think so! If you agree, LeMieux might be your new go to brand. LeMieux are well known for their coordinating products, in stunning colours. Colour coordinating items include saddle pads, fly veils, boots & bandages and headcollars & leadropes.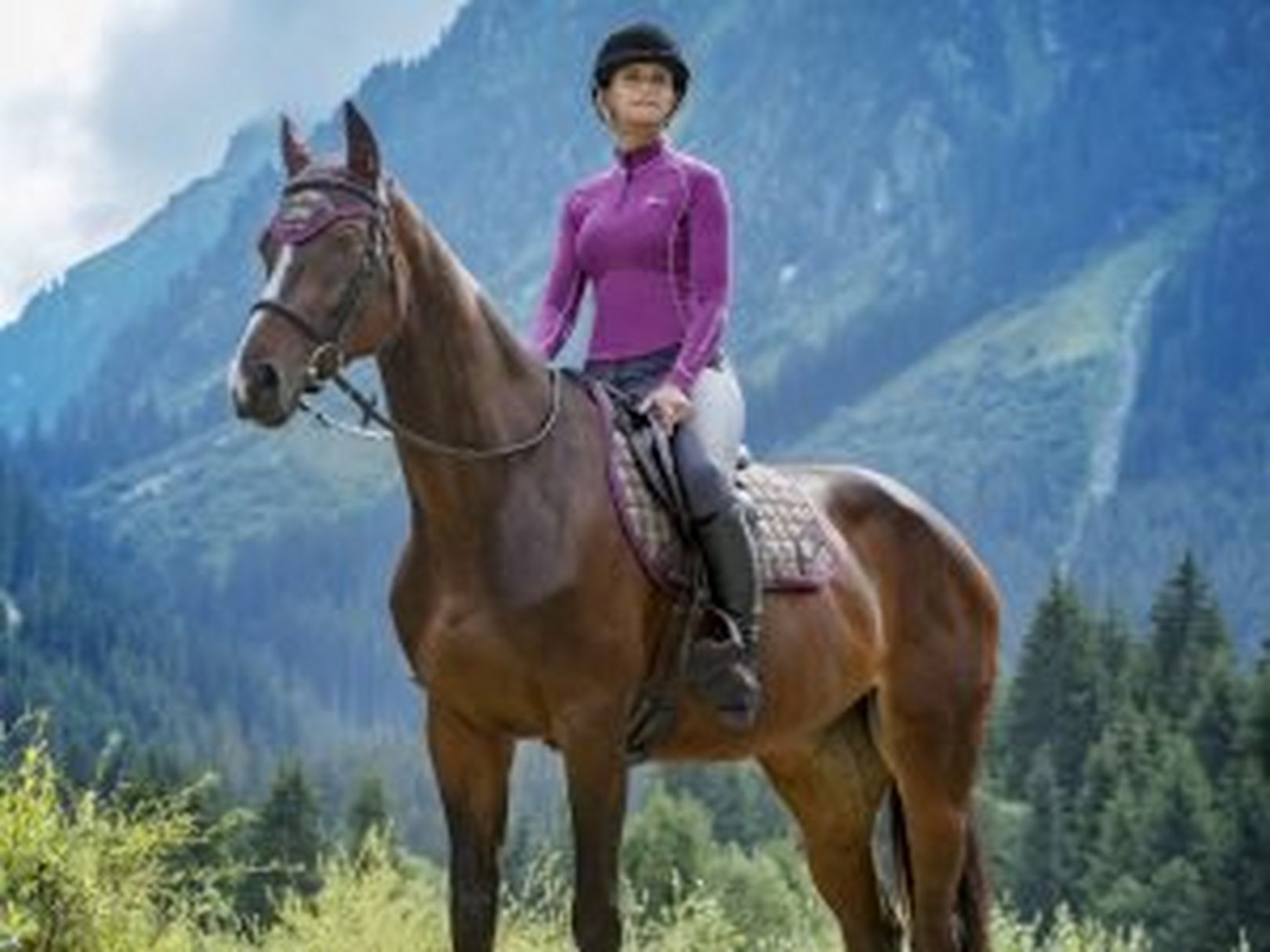 LeMieux Colours
LeMieux have an ever expanding range of colours. Currently available colours include Black, Brown, White, Navy, Benetton Blue, Midnight Blue, Ice Blue, Corn Blue,  Plum, Blackcurrant, Lavender, Peacock, Lime and more. Remember to keep an eye out for new colours. Brand new collections are released seasonally.
Technical Features & Collections
While LeMieux are known for their vibrant and unique colours, it's not all about appearance. With LeMieux products you don't have to sacrifice quality and practicality for style. Not only do their matching sets look great, they're also fantastic quality with impressive and innovative technical features. LeMieux products are a real must-have addition to your horse's wardrobe, sure to keep him looking, feeling and performing his very best!
Bamboo Soft Lining
Selected LeMieux products feature Bamboo lining. Bamboo lining is exceptionally soft, comparable in feel to a blend of cashmere and silk. Bamboo fabric is hydroscopic, which helps it to wick moisture away from your horse's skin. This helps to manage heat and control sweating. It's also much more effective at absorbing moisture than cotton or polyester alternatives. Additionally, it has deodorising, anti-microbial and anti-bacterial properties. Collectively, these benefits help to ensure that your horse stays cool and comfortable while working.
Super Soft Friction Free Suede Binding
For sensitive horses the edges of the saddle pad can cause rubs, which lead to sensitivity and discomfort when ridden. Friction-free suede binding is a great feature that can help to prevent this.Additionally, it helps your saddle pad to retain the perfect shape. Suede is also a much lighter, cooler alternative to traditional sensitive pads, which generally feature a thick, bulky sheepskin edging.
3D Mesh Air Exchange
Perfect for Summer, 3D Mesh Air Fabric provides optimum ventilation and is extremely light weight. Air easily passes through the fabric, which helps to keep your horse as cool and comfortable as possible while they're working.
X-Grip
LeMieux X-Grip saddle pads are designed to offer your horse the very best in comfort, while keeping your saddle securely in place. Available in both single and twin sided forms there's something to suit all your needs. Twin sided saddle pads feature a 3 layer design. They have an X-Grip silicone top side, blast foam core & Acavallo gel underside. Single sided X-Grip saddle pads feature a low profile and shock absorbing Acavallo gel underside. This offers grip and security without any additional bulk.
LeGrip
The LeGrip numnahs and saddle pads features a soft grip foam lining, which stablises your horses saddle by allowing maximum contact with your horse's back. Additionally, they have  a low profile, EVA shock absorbing top side. This ensures that your horse remains in complete comfort whilst under saddle. LeGrip saddle pads are perfect for active horses, used for high impact sports or riding on varying ground such as hacking, hunting, jumping or cross country.
Acoustic Ears
LeMieux Acoustic ears fly veils are designed to shield your horse's ears from irritating insects and soften background noise. This helps your horse to focus on his work, improving his concentration and performance. Acoustic ears are competition legal and can be used for BD, BE, BS and FEI competition. Acoustic ears have a dense, soundproof micro-foam layer, which muffles noise. In contact with your horse's skin is a soft bamboo lining. This has wicking properties, helping to keep your horse cool comfortable.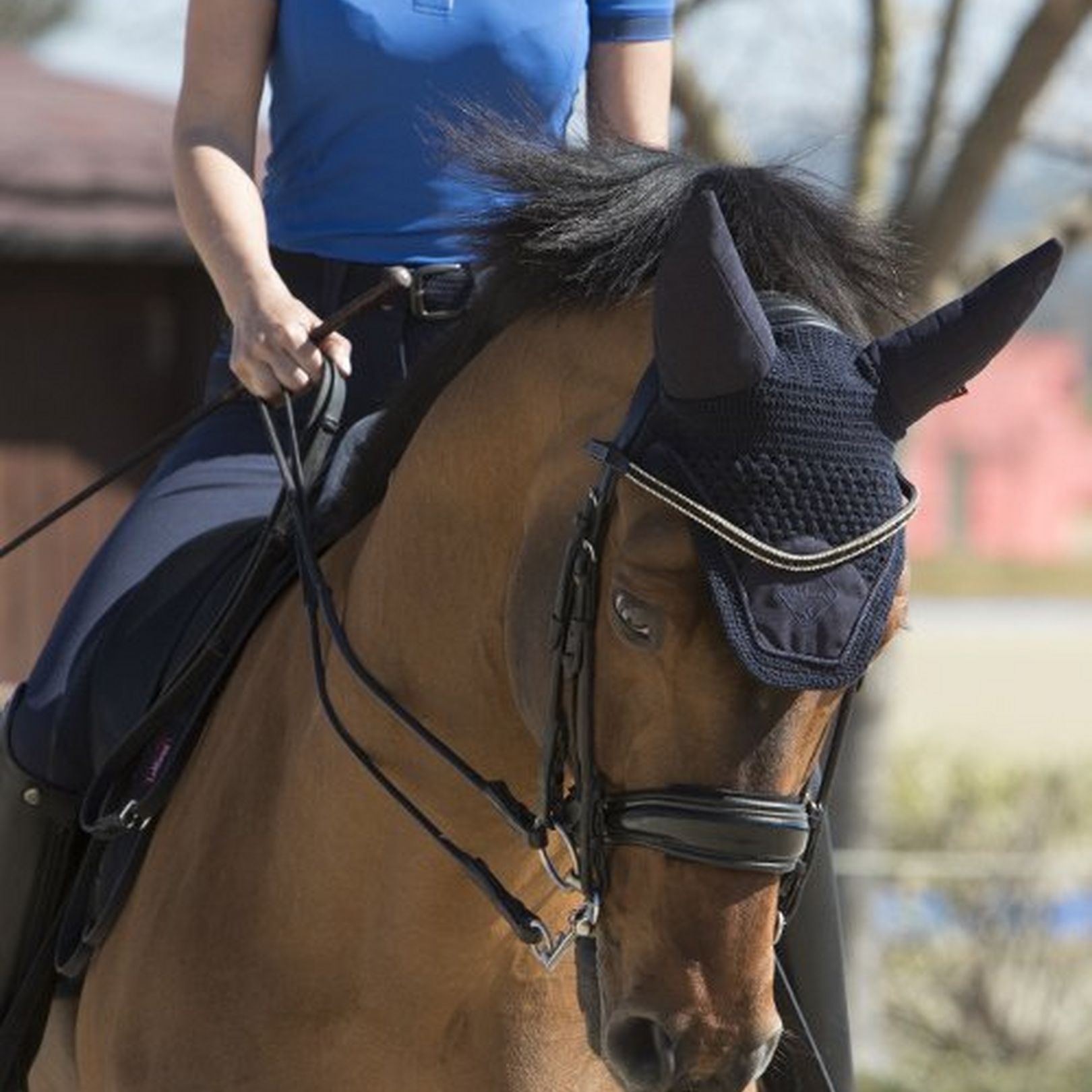 Perfect For Ponies
Did you know that LeMeiux now cater for small ponies too? To get your hands on a matching set for your pony keep an eye out for the LeMieux Mini Collection. This stunning collection is designed just for kids and their ponies.  The LeMieux Mini Collection has all the same features as their larger products,  they're just perfectly proportioned for ponies between 11.2hh and 13hh.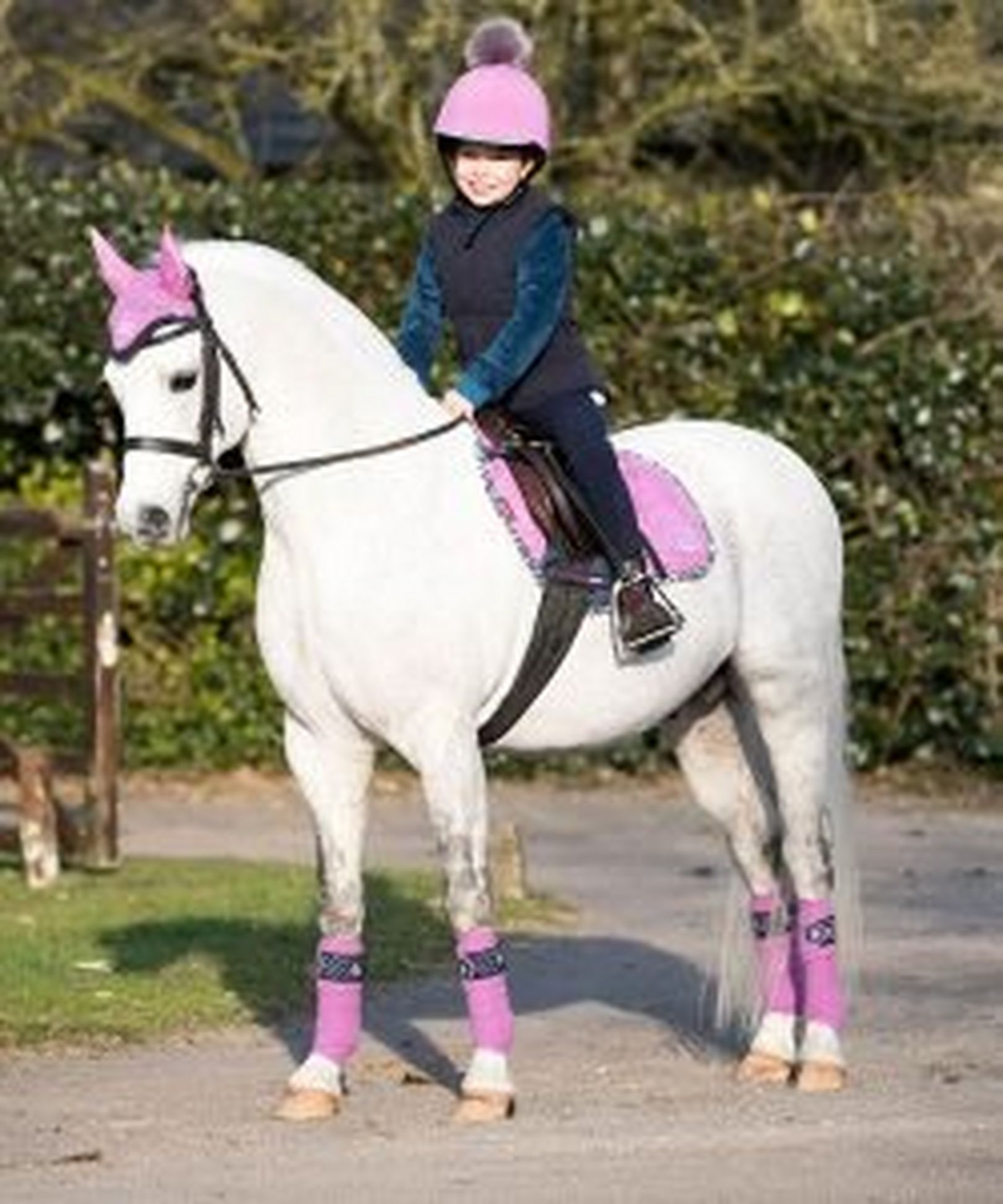 My LeMieux - LeMieux For Rider
Not only do LeMeiux produce fantastic items for horses they also make high quality colour coordinating clothing and accessories too! Designed to bridge the gap between fashionable and functional, if your looking to top up your equestrian wardrobe then LeMieux have just what you need.  From base layers, polos to breeches and belts, there's something to suit all your riding apparel needs.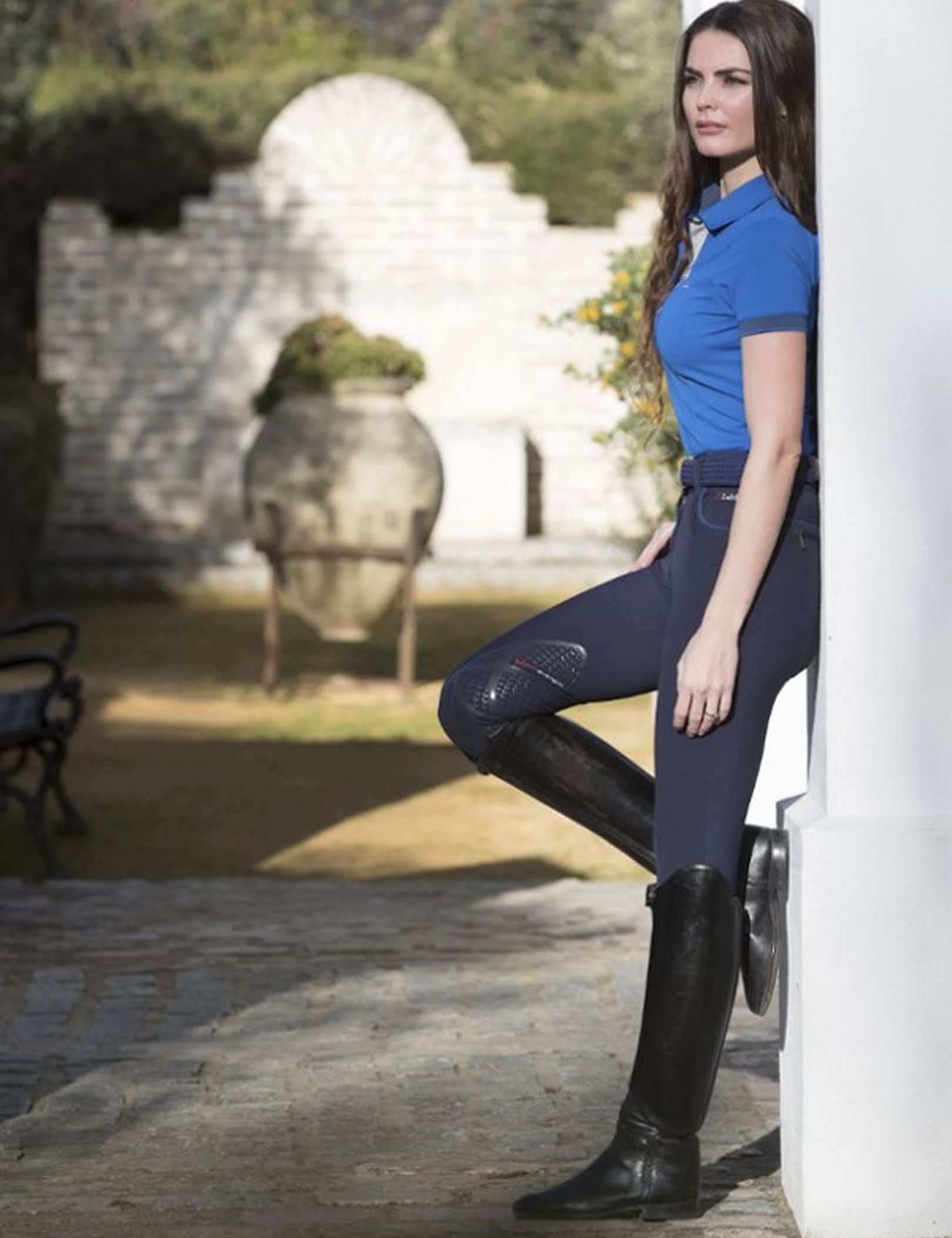 Do you have a LeMieux matchy matchy set? We'd love you see your horse in theirs!
We hope that you have found this information helpful. We're here to help, if you have any questions please leave a comment or give our customer service team a call.