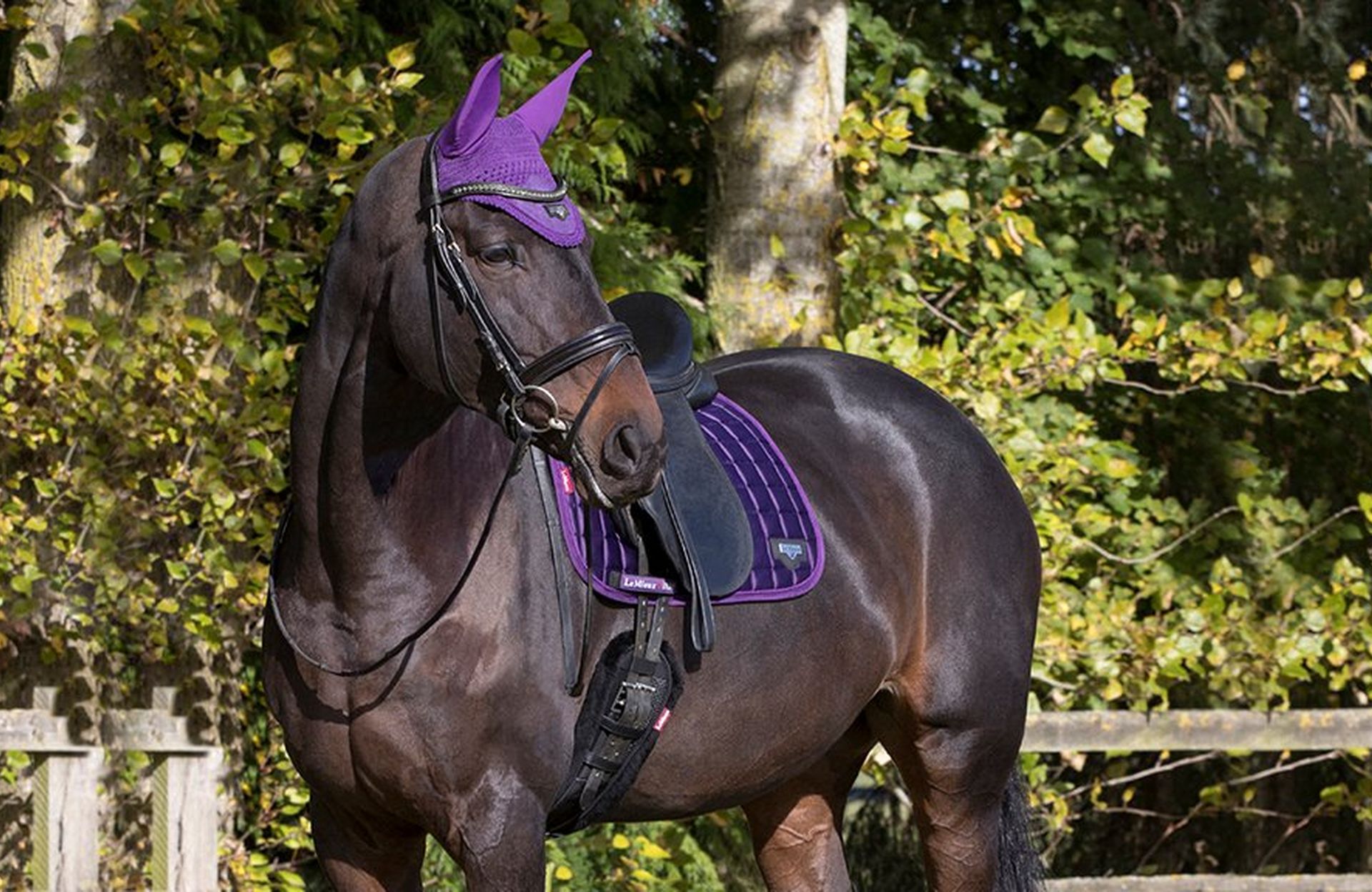 Say Hello To The Stunning New LeMieux Loire Collection
We have three words to make all equestrians go crazy… new LeMieux collection! That's right, we have a new range of products on offer from LeMieux that is sure to get your matchy-matchy sensors going. The beautiful LeMieux Loire collection is certainly special. It is luxurious and sophisticated and most importantly comfortable for your horse. So without further ado, let's take a look at the collection. Be sure to make it to the end of the blog where it'll be revealed how you could win yourself a dressage bundle in our LeMieux photo contest.
The LeMieux Loire Saddle Pads
The first thing you'll notice about the new LeMieux Loire saddle pads is the stunning shine they have. They are made from a luxurious woven satin material that is silky smooth and reflects light beautifully. Sticking with the exterior of the saddle pads, you'll also see the textured PU leather girth protection area. The use of leather gives a really sophisticated look as well as being durable. This area also includes the girth strap that has three hidden inner locking loops. These are perfect for saddles with longer girth straps such as dressage saddles and some jump saddles. On the outside there is also a really smart metal LeMieux badge on a leather mount that just oozes quality. Finally, there's the soft memory foam collar that supports the front panel of the saddle. This extra padding offers great stability for the saddle and can help to stop the pad slipping backward under the saddle.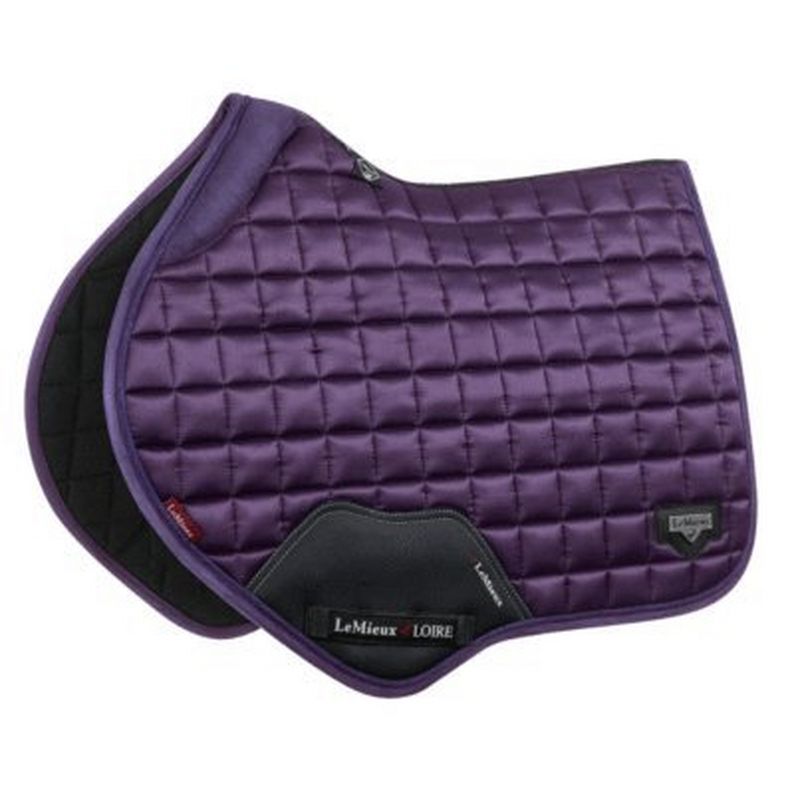 Of course LeMieux products aren't all about looks. These saddle pads are designed to keep your horse comfortable too. They feature a new super soft binding that has been designed to reduce friction. These bindings made from super soft suede and are the result of lots of extensive research from the LeMieux team. Your horse is also sure to be very appreciative of the soft and breathable bamboo lining. Bamboo has become a firm favourite of LeMieux because it is incredibly soft against your horse's skin and also has fantastic sweat wicking properties.
The LeMieux Loire Bandages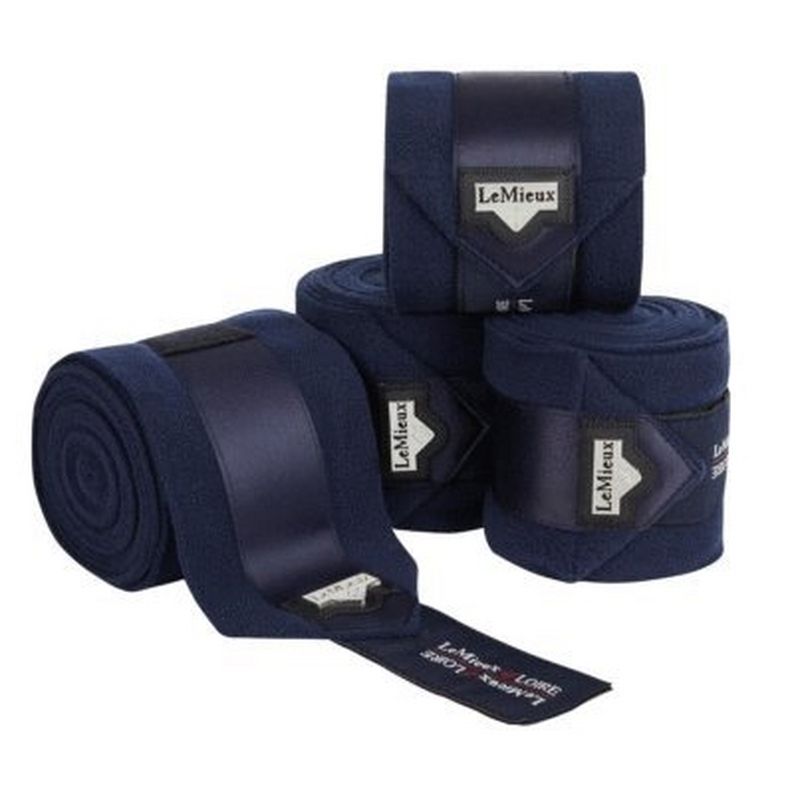 Your horse's legs can have a touch of luxury too with the LeMieux Loire bandages. These soft bandages are made from the highest quality fleece so as to avoid pilling or pulling. This means they'll stay looking great use after use. Alongside this soft fleece is a touch of the gorgeous satin material seen on the saddle pads above. You'll also notice each bandage also has a metal LeMieux badge on a small leather mount to match the pads too. You can use these bandages on their own or if you like you can add in a bandage pad for extra protection. They come in a fantastic little carry bag that fits all four in and has a zip fastening. This is great for storing the bandages in when you don't need them.
The LeMieux Loire Fly Hoods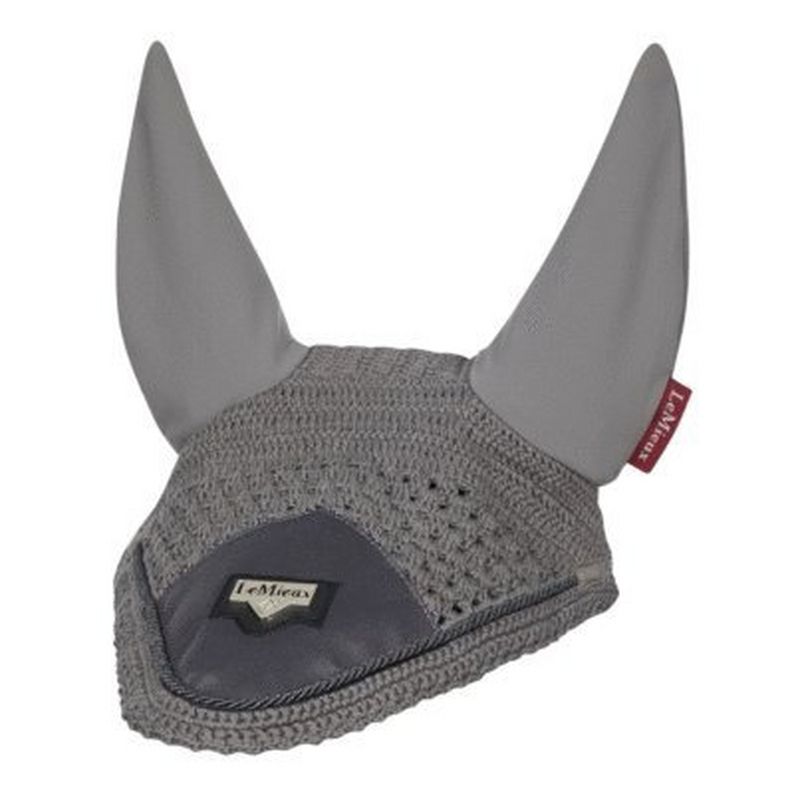 Yet more glamour for your horse. This stylish fly hood design looks great and can also be practical for horses who are sensitive to sound or to insects buzzing round  their ears. It is made from a quality close knit crochet that is hand knitted. There's also a beautiful satin patch to the front to match the rest of the LeMieux Loire range. On top of the satin material is the small metal LeMieux badge on a leather mount just like on the other products. The ears are made from soft stretch Lycra for comfort and flexibility so your horse can move their ears comfortably.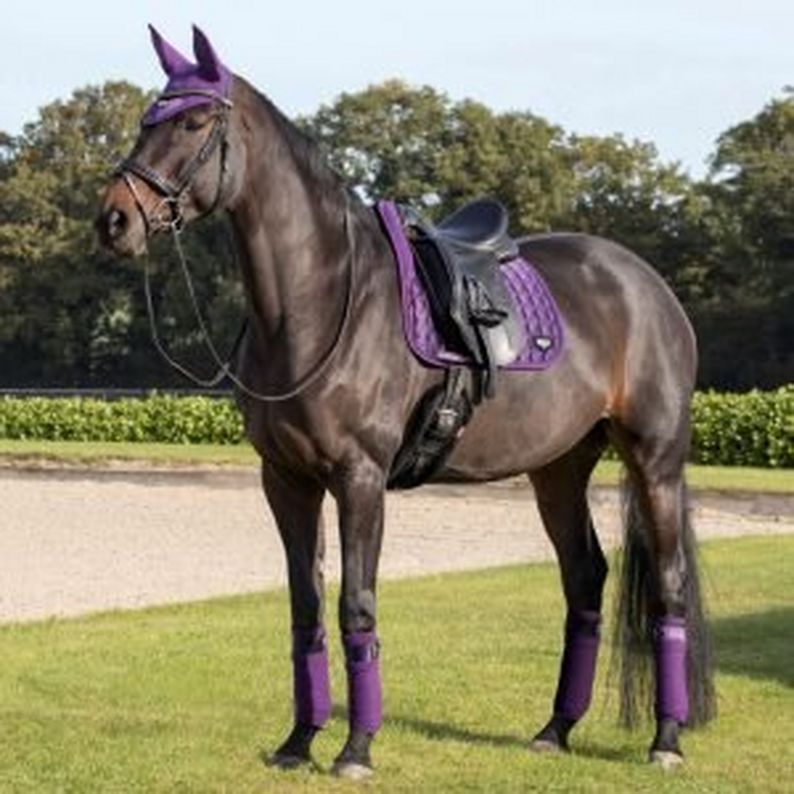 WIN A LeMieux Loire Dressage Bundle Worth £119!
(please not this competition is now closed)
We're running a photo contest across Facebook and Instagram to give away a dressage bundle in the beautiful blackcurrant colour. One lucky winner will be getting their hands on a LeMieux Loire Dressage Square Saddle Pad, the LeMieux Loire Bandages and a LeMieux Loire Fly Hood. All we want is to see a picture of you and your horse strutting your stuff.
To enter on Facebook: head to our Facebook page and you'll need to like our page. Then find the post about this competition. Simply like the post and then comment with a picture of you riding your horse. If you're feeling kind you could share it with any of your horsey friends who you think would also like to enter.
To enter on Instagram: head to our Instagram page, like the page and then locate the post about this competition. Like the post and then post a picture of you and your horse strutting your stuff. Be sure to use the hashtag #NaylorsStrutYourStuff otherwise your entry won't be valid.
Entries close on both platforms at 12.30pm on Friday 14th December 2018 after which the winner will be selected. For full terms and conditions click here.