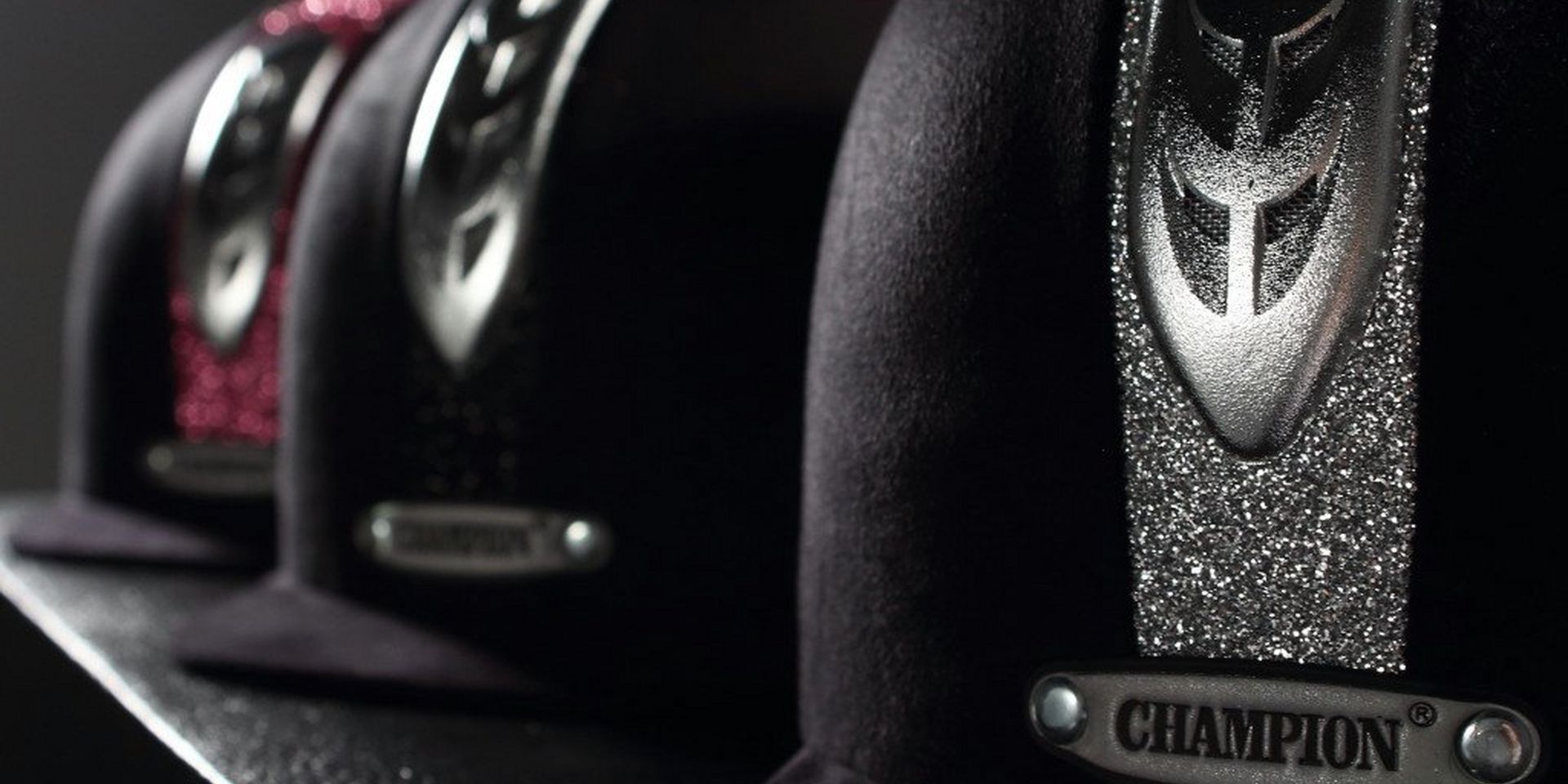 We'd choose Champion… Find out why! Every horse rider and handler knows the importance of safety. The truth is, horses are big, heavy and occasionally unpredictable prey animals. So, unavoidably the sport can be a risky business. No matter how good the horse, accident's can happen to anyone, either on the ground or in the saddle. That's why it's so important to choose tried and tested safety wear, that offers proven protection. Are your riding hat and body protector up the the challenge?
Why choose Champion?
Heritage – The likelihood is, if you've spent much time around horses you've probably come across Champion safety equipment countless times! With over 40 years of experience, they're a driving force for the development of protective riding hats and body protectors.
Innovation – Champion are constantly evolving their designs and production technology. Enhancing and perfecting their products to ensure they're utilising the most up-to-date safety research.
Testing – Built to perfection, tested to destruction! Champion products have always been rigorously checked to ensure you stay safe in the saddle. Their hats carry the British Standards Institute (BSI) Kitemark. This means that continual batch testing and factory inspections are carried out. So, you know that every hat offers protection against penetration, shock absorption, a strong and secure harness and stability.
Trusted By Riders – Wocket Woy & The Pwoducer, Ruby & Katie Walsh, Pippa Funnell MBE, Piggy French, Kitty King, Sophie Wells MBE… The list goes on and on!
You should always get your riding hats checked by a professional. Don't forget we offer a free in store hat and body protector fitting service. We have implemented the recommendations of BETA (British Equestrian Trade Association) to ensure you receive a quality service whilst remaining confident and safe. If you'd like to book an appointment Click here.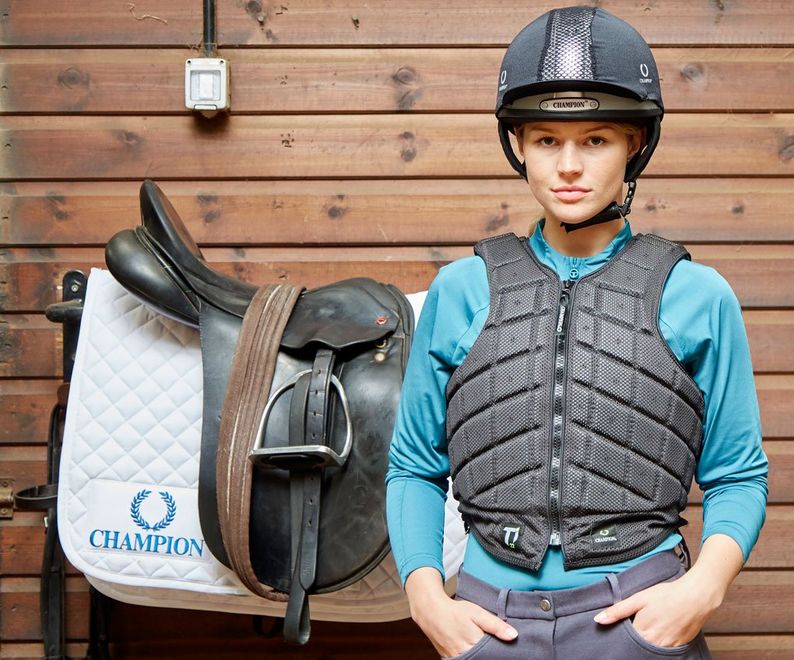 Champion Ti22 Body Protector
Adults From £192.00
Standard: EN 13158: 2018 Beta standard level 3, 2018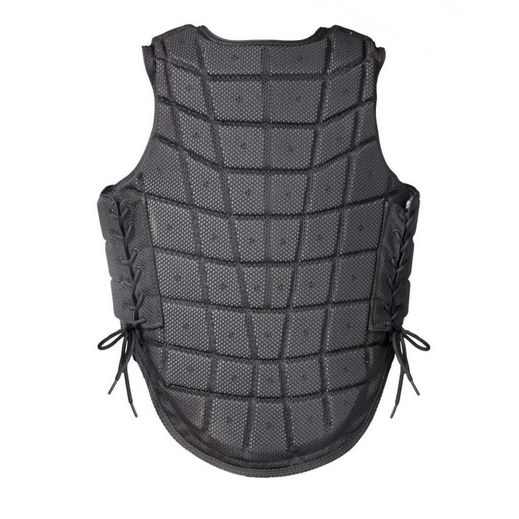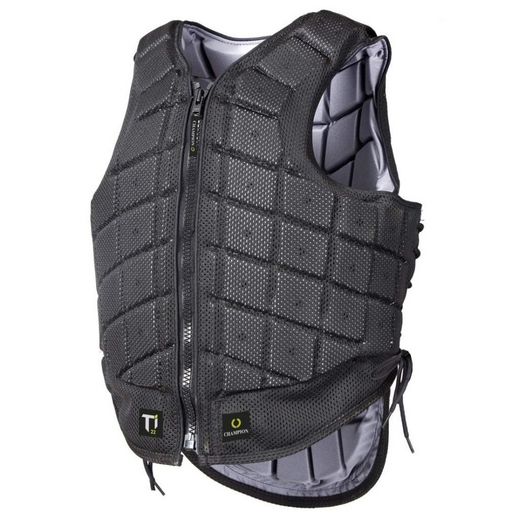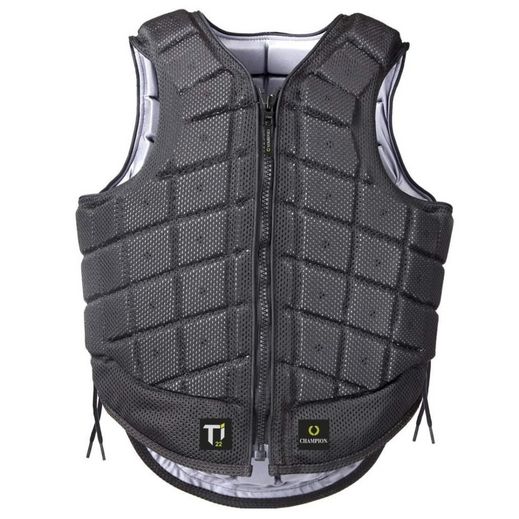 For many of us, when someone says 'body protector' we're taken back to the days of stiff, old fashioned vests that were heavy, bulky, uncomfortable, restrictive and unnecessary for everyday riding. However, thankfully times have changed and designs have come a long way! A great example of modern technology and innovation, the Ti22 is lightweight and effective. It's ground breaking comfort and flexibility is achieved using the revolutionary SegTek construction. Its flexible segmented design ensures comfort and freedom of movement, while the channelled airflow heat release system ensures you stay cool. Protective and practical, it features a zip front for easy use and adjustable side laces for an adaptable fit. Available for adults and children.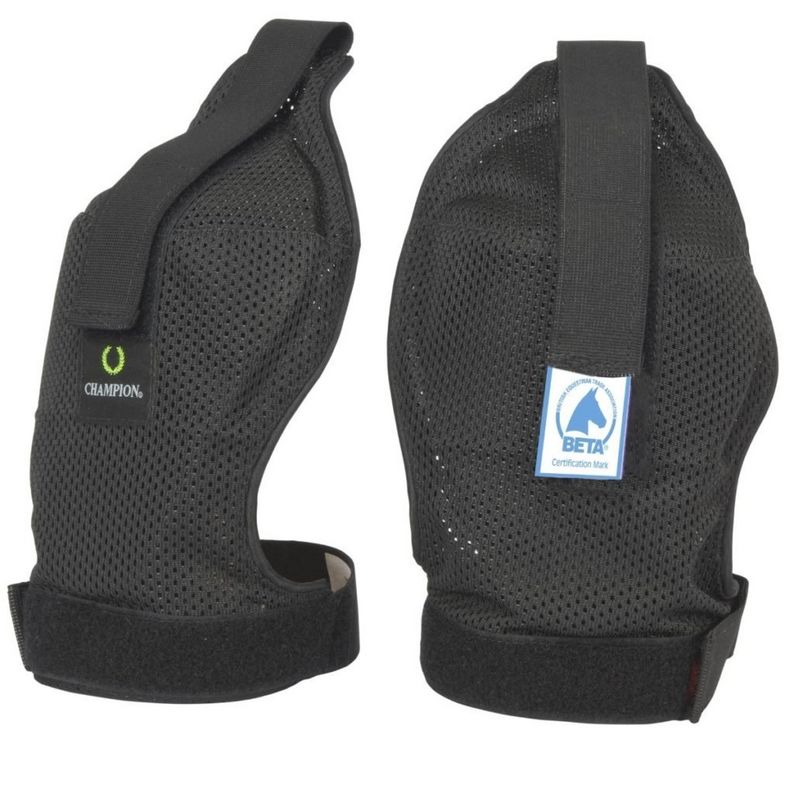 Champion Ti22 Guardian Shoulder Protectors
Adults From £52.75
Standard: BETA 2018; EN13158:2009 Level 3
Not to be overlooked, Champion Shoulder Protectors are a fantastic investment in your safety wear collection! Ergonomically shaped, they contour to your shoulders to reduce the risk of injuries such as a broken collar bone (by as much as 80%)! Designed to pair seamlessly with the Ti22 Body Protector, they feature easily adjustable Velcro fastenings. Available for adults and children.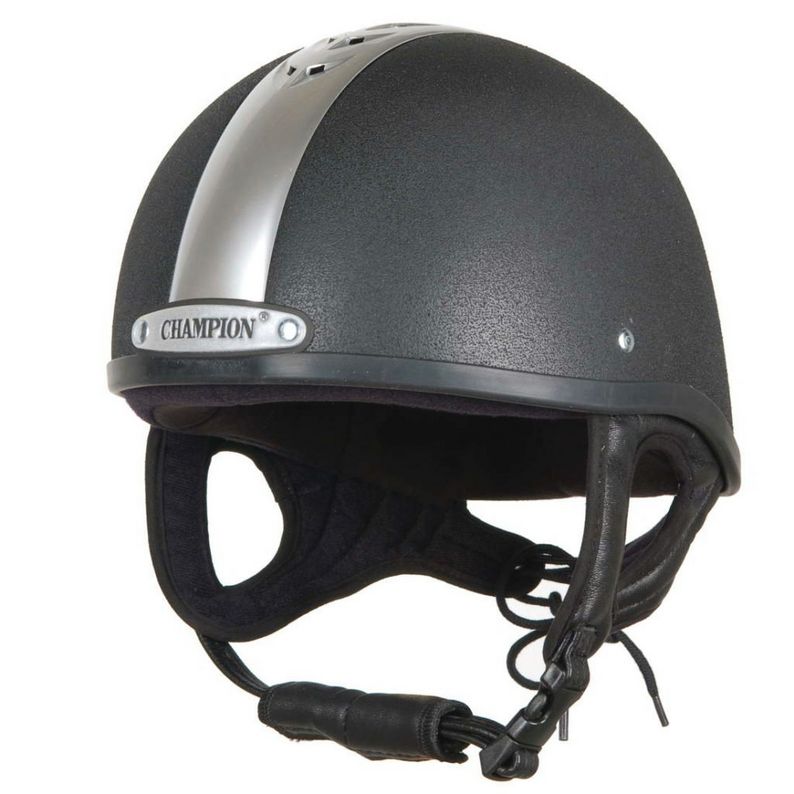 Champion Ventair Deluxe Skull
Adults RRP £132.00
Safe and stylish the Champion Ventair Delux Skull is perfect for everyday use and competition. Skilfully crafted using quality materials, it's manufactured using microfibre crown comfort padding, a shock absorbing expanded polystyrene inner, a lightweight fibreglass shell, a durable painted acrylic outer with a sanded finish, a four point padded leather harness and a quick release buckle. Available for adults and children.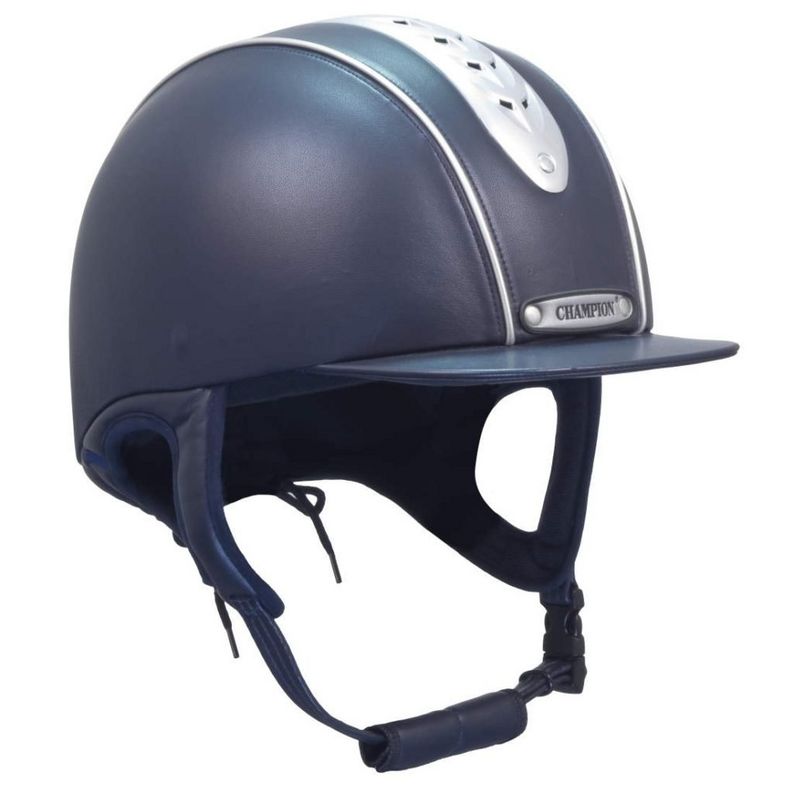 Champion Evolution Pearl Riding Hat
Adult RRP £210.00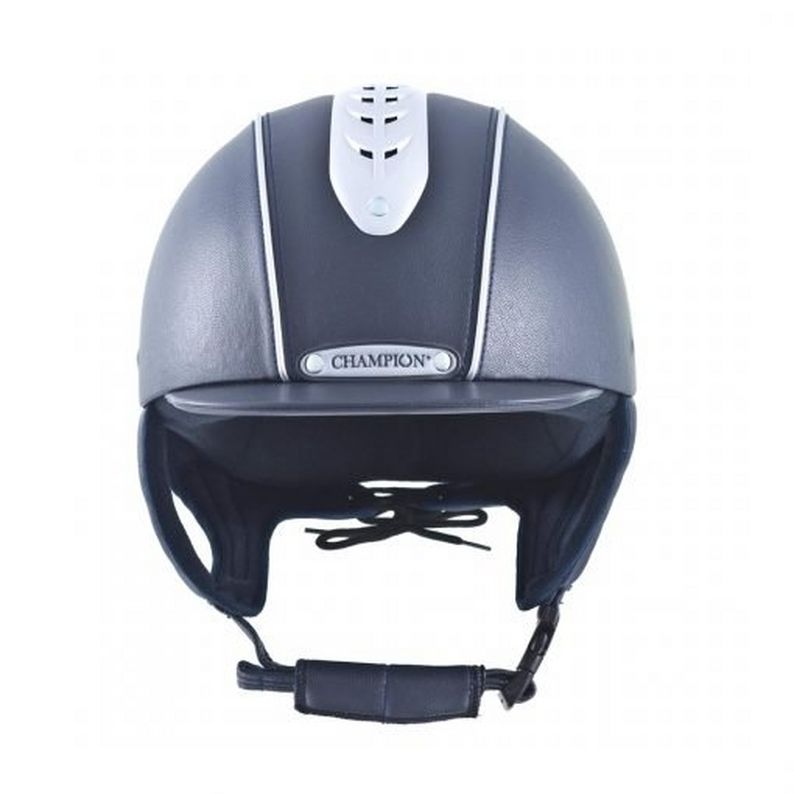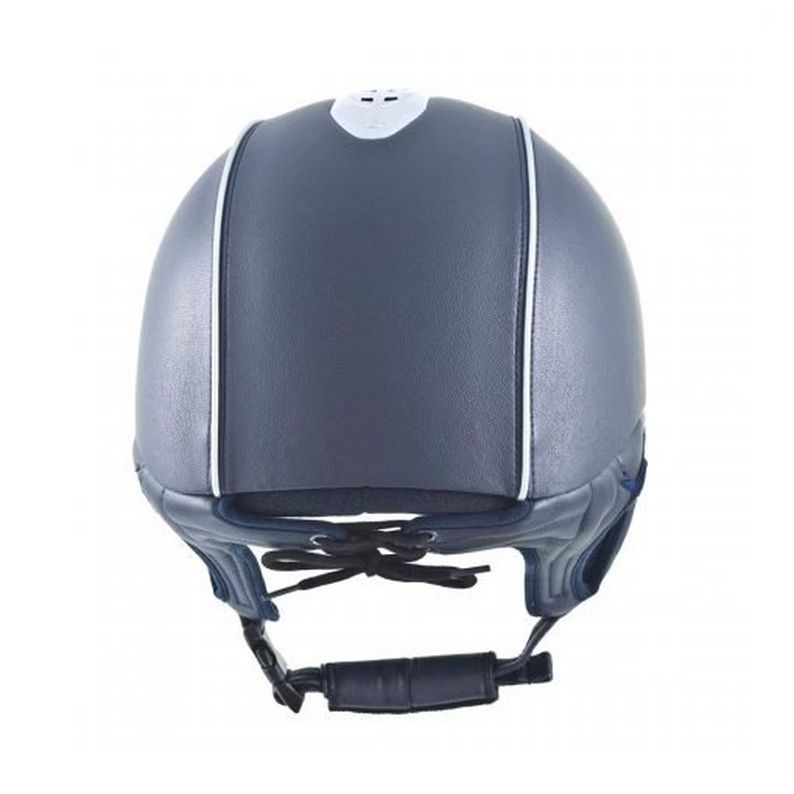 Pearly protection. Pretty and practical the Champion Evolution peaked riding hat is a real tack room treat! Featuring microfibre crown comfort padding, a shock absorbing expanded polystyrene inner, a lightweight fibreglass shell, a synthetic leather outer, pearlized patient piping, a four point synthetic harness with rear lacing and a quick release buckle, what more could you need? Available for adults and children.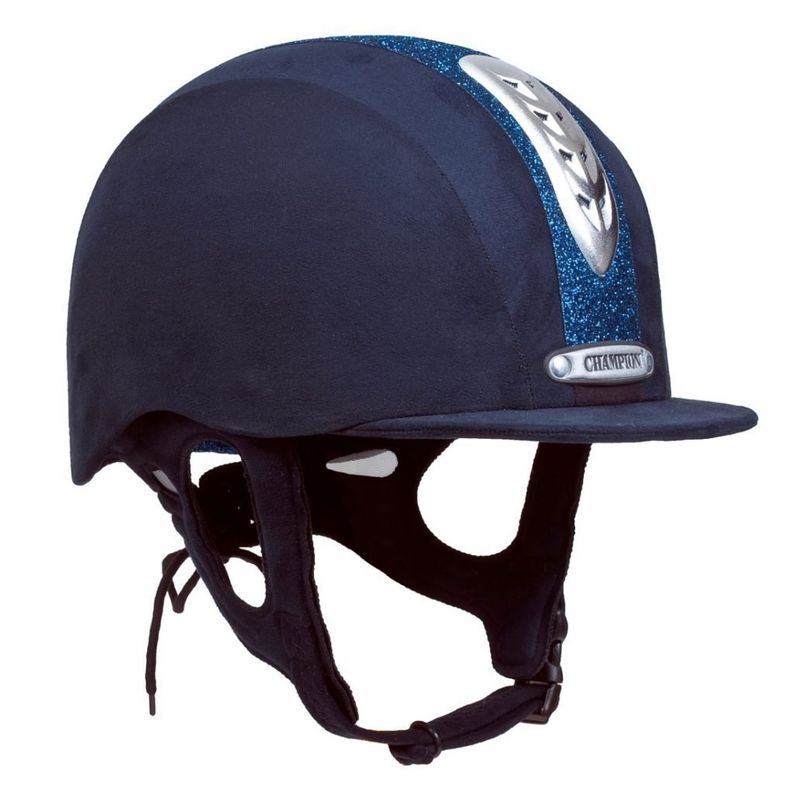 Champion X-Air Dazzle Plus Riding Hat
RRP £89.00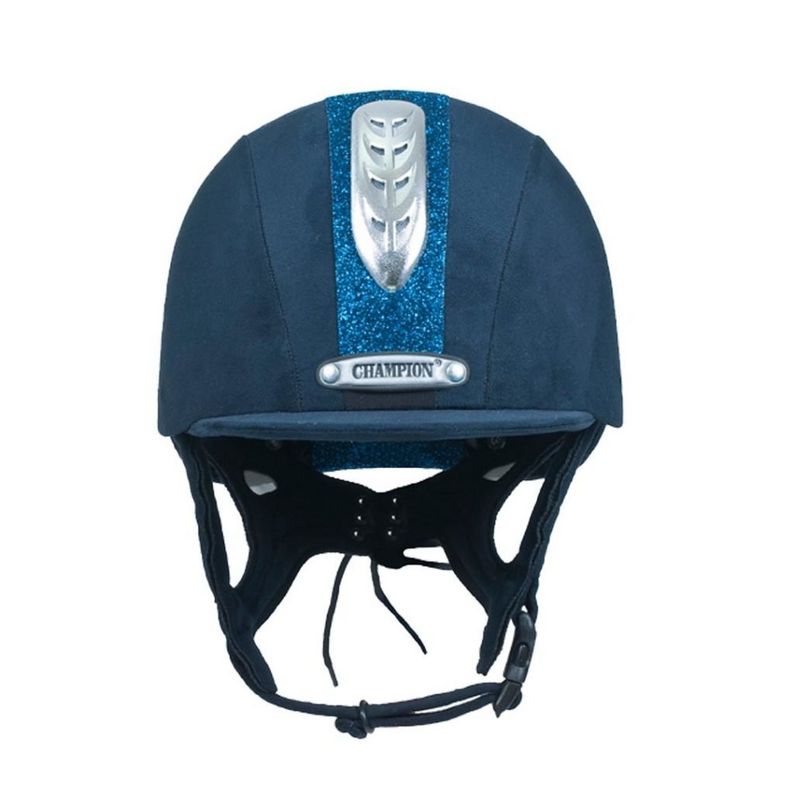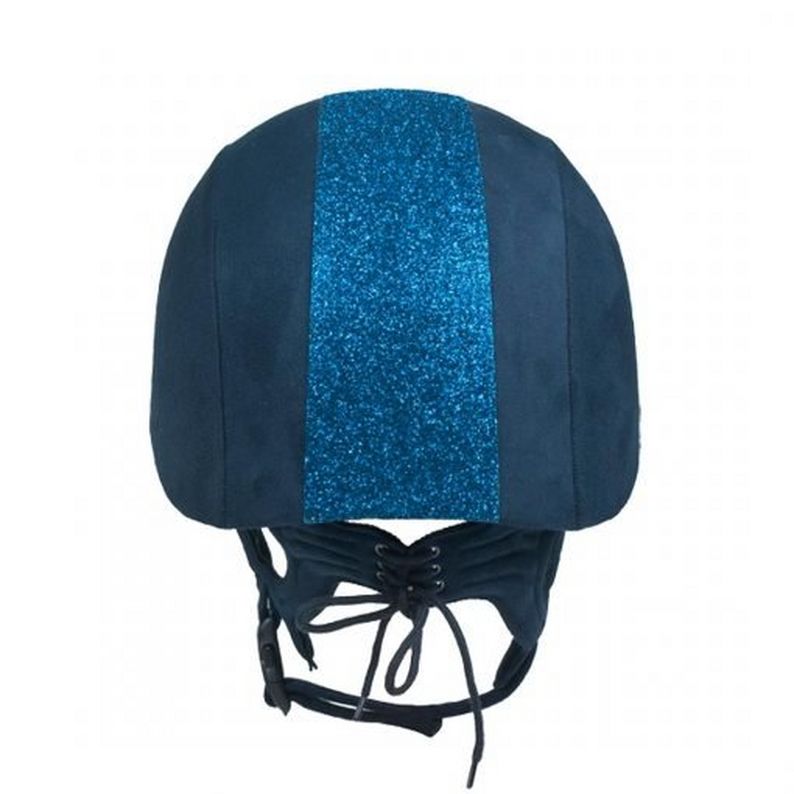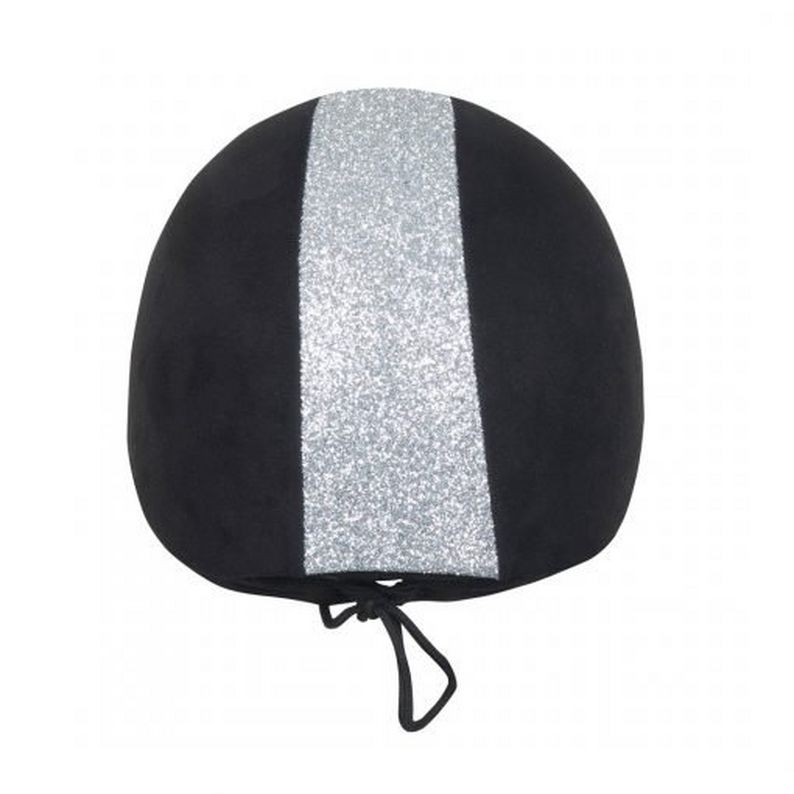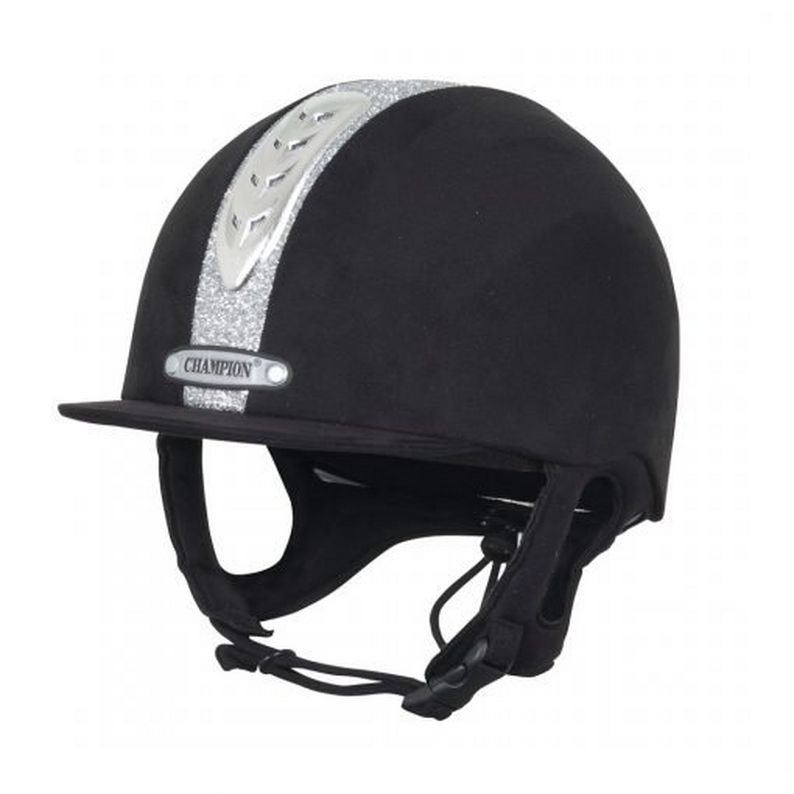 Dare to dazzle! Stand out this season with the eye catching sparkly X-Air Plus Riding Hat! Style and substance combined, it offers crown comfort padding, a lightweight injection moulded shell, an incorporated air flow system, a shock absorbing expanded polystyrene inner, a durable synthetic suede outer and a soft 4 point padded harness with rear laces. Available in Navy and Silver.
For more information or advice when choosing a new riding hat or body protector do not hesitate to take a trip down to one of our stores or contact our trained customer service team on 01706 507 555 for expert advice.