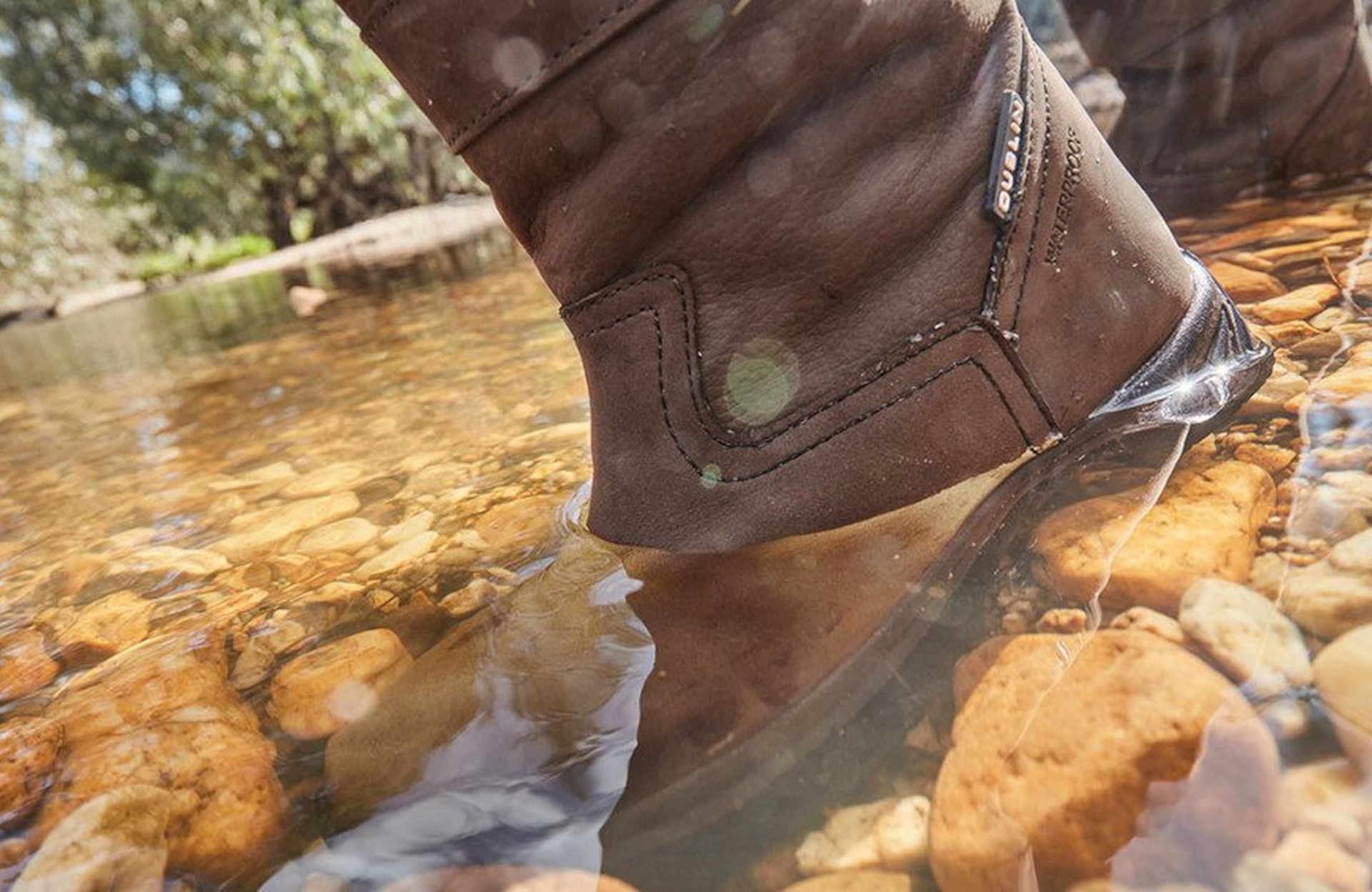 The British weather, there's nothing quite like it, right? Unpredictable at best, it's forever keeping us on our toes. The question is, are you ready for what's in store this season? Come rain or shine, you soon will be! A countryside classic, Dublin River Boots are a smart, stylish staple. Don't just take our word for it though! Take a look at our top 5 reasons you need Dublin River Boots.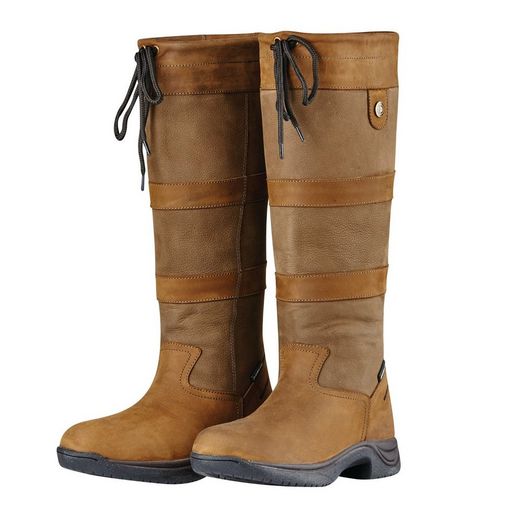 Dublin River Boots Dark Brown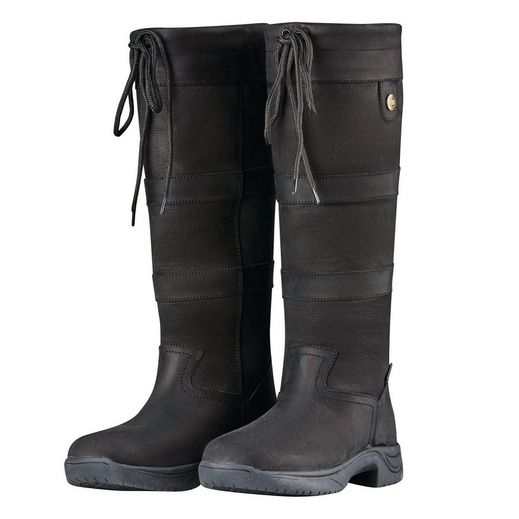 Dublin River Boots Black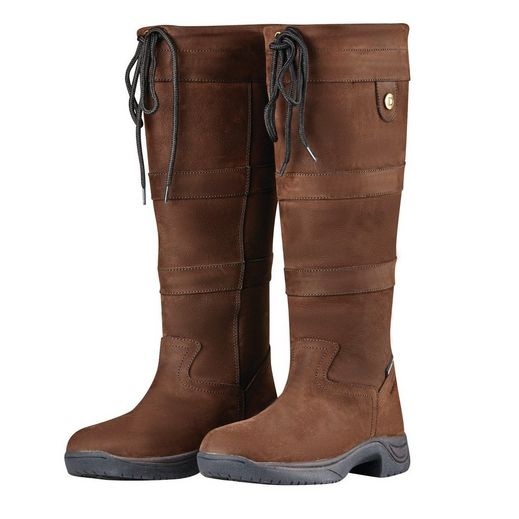 Dublin River Boots Chocolate
1. All Day Comfort
Always on the go? Wouldn't it be nice if your feet felt as comfortable at the end of the day as they did at the start! Designed to offer exactly that, we've got just the boots for you! Crafted for all day comfort, River Boots feature a RCS+ footbed. Unique to Dublin, this is the end product of three years of global research. Made up of four layers to guarantee fantastic performance, it's what's on the inside that counts. Take a look at the construction...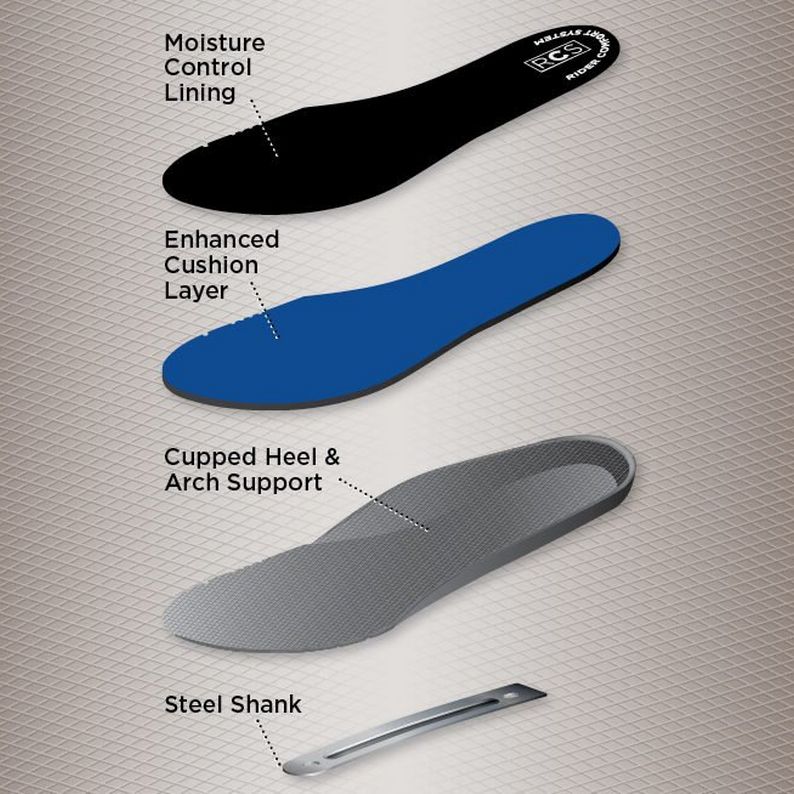 A sweat control lining, which wicks away moisture to keep your feet dry.
An enhanced cushioning layer for optimum comfort.
A cupped heel and arch support to prevent fatigue and give a secure feeling inside the boot.
A steel arch foundation to offer maximum stability and help to avoid any twisting motion of the sole.
2. Full Leather Upper
Known for it's durability, practicality and waterproof qualities, Dublin River Boots are manufactured using a full leather upper. When cared for properly, these boots are sure to stand the test of time for many years to come. Here's how to maximise the life of yours:
Clean – Spray your boots with Dublin Pre Wash, then wipe away dirt and debris with a damp cloth.
Dry - Allow your boots to dry naturally. Top Tip: Don't ever be tempted to use a direct heat source such as a radiator or hair drier, this can cause the leather to become brittle.
Condition - To replenish the natural oils found in leather, apply Dublin Proof & Conditioner Suede Spray with a sponge. This will add moisture, in turn preventing cracking. Leave the product to absorb for approximately 5 minutes, then wipe away any excess with a clean cloth.
Weatherproof - Once you've cleaned and conditioned the leather, use Dublin Fast Dry Proof Spray to restore their external barrier.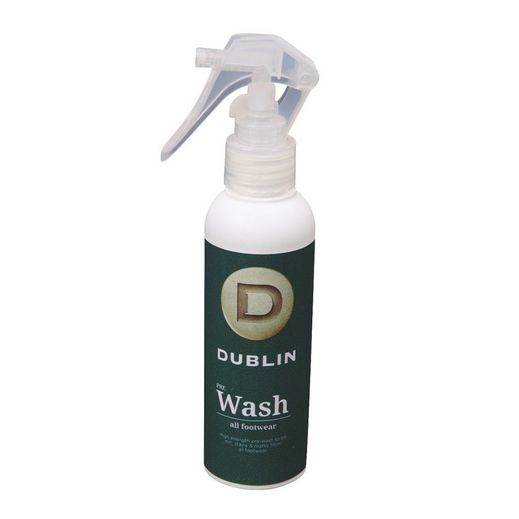 Dublin Pre Wash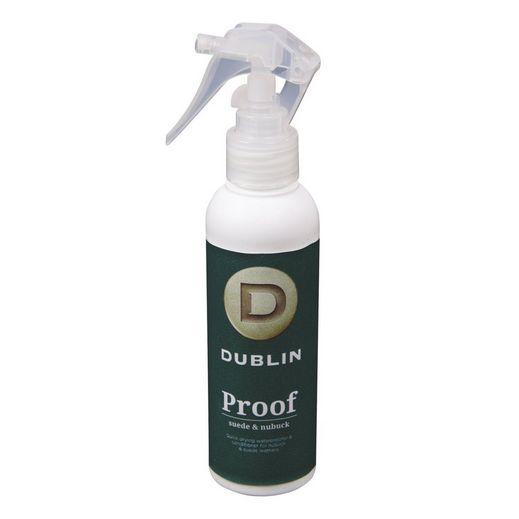 Dublin Condition and Proof Suede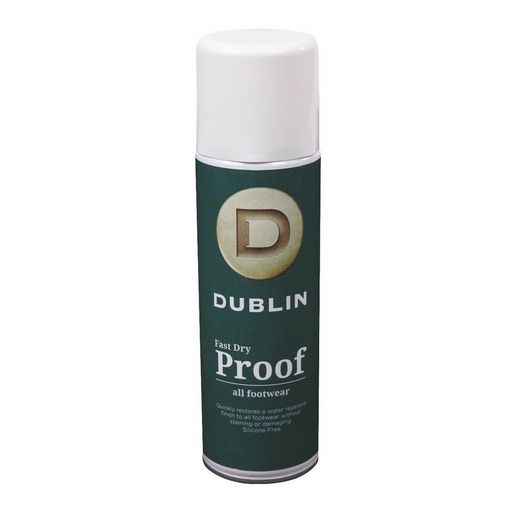 Dublin Fast Dry Proof Spray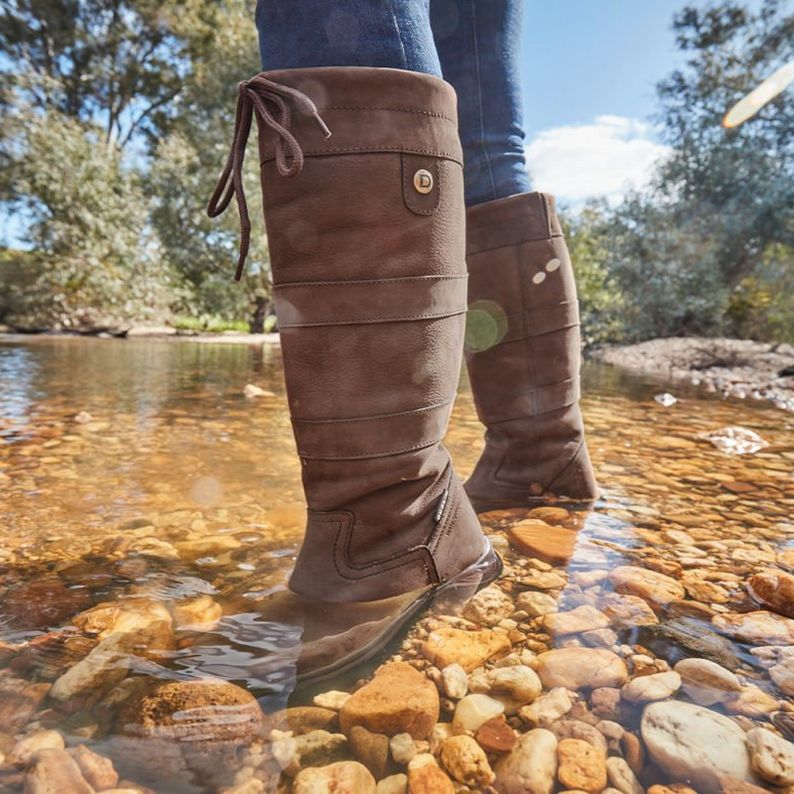 It's not just the leather outer which defends against the elements! Inside these boots there's a hidden secret, an ankle height waterproof membrane. Extending about 1/3rd of the way up the boots, this ensures that any water able to penetrate through the seams is stopped in its tracks, before it soaks in to your socks. An extra level of defence, this gives you the confidence to tackle any puddle, big or small!
4. Tough Tec Rubber Outsole
Fed up of slipping and sliding around? From mud and ice to steep hills and pulling ponies, good traction is a key feature of any quality country boots. That's why Dublin River Boots feature a Tough Tec Rubber Outsole with a stability enhancing steel shank. Grippy, durable and stirrup safe for riding, what's not to love!
5. The Perfect Fit
Lets be honest, finding country boots that fit perfectly can feel like a completely impossible task. Thankfully though, Dublin River Boots are proof that it can be easy. Don't settle for too wide, too long, too short or too tight! These are available in a range of fits including regular, wide and extra wide. They also offer an elasticated top gusset and an adjustable lace top.
Top Tip: Great for adjusting the height, add Dublin Heel Lift Insoles to prevent pinching against the back of the knee where needed.
To find the best option for you, take a look at the size guide.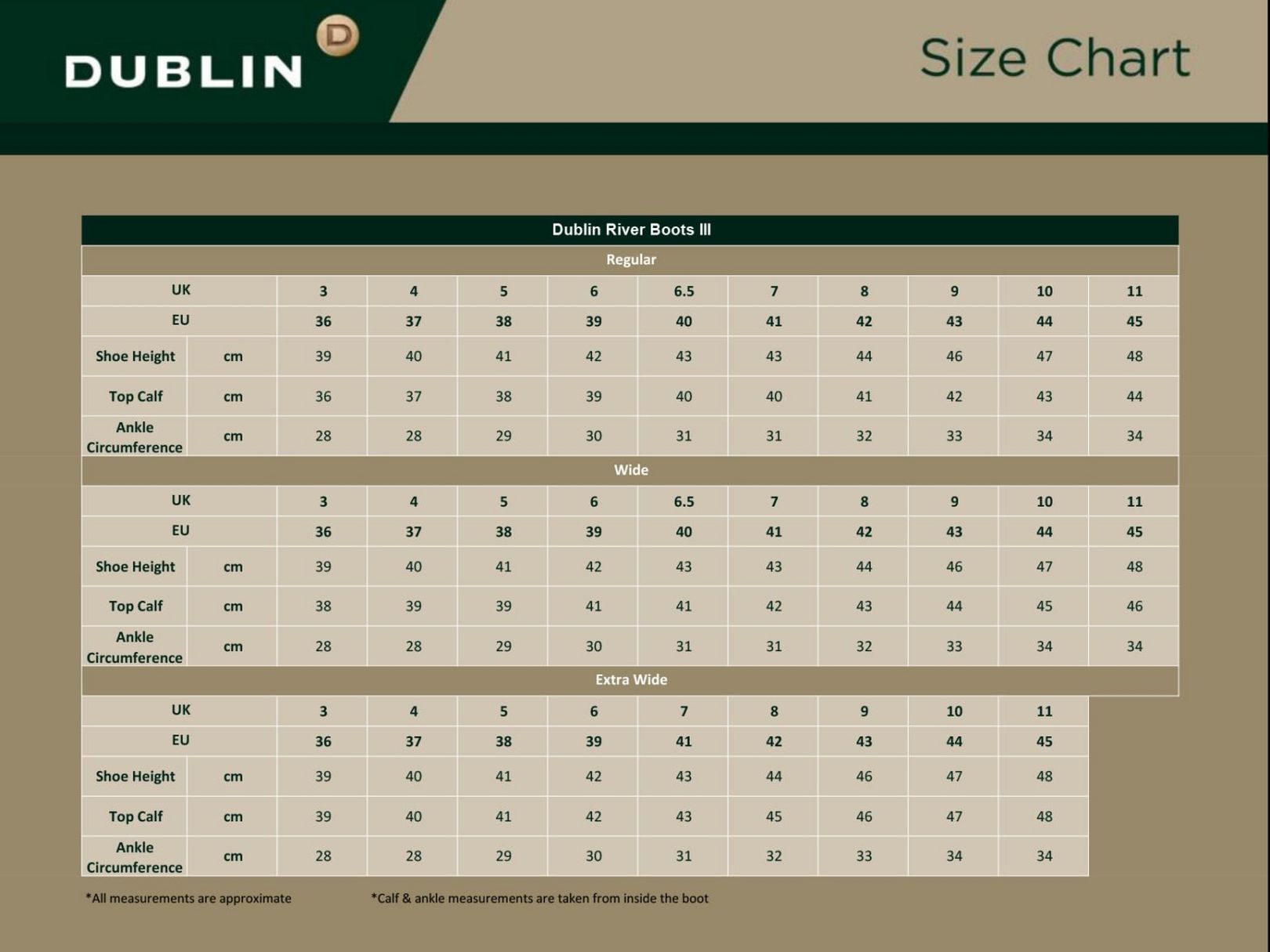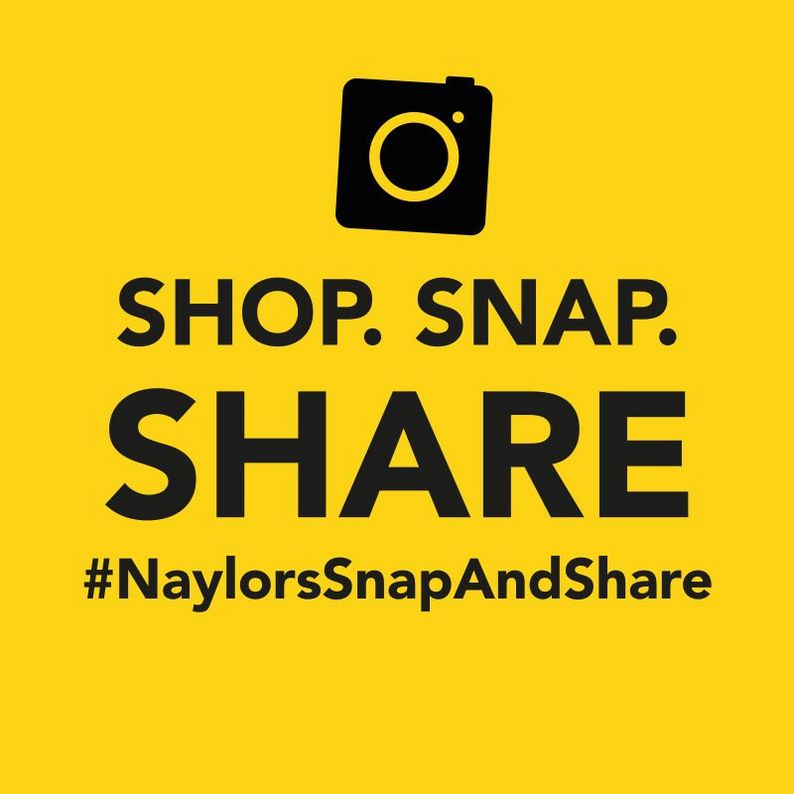 You can shop all of the products in this blog and many more at www.naylors.com or in-store. Don't forget, if you make a purchase share your pictures with us in the comments or include #NaylorsSnapAndShare on your social posts for the chance to win a Naylors gift card!