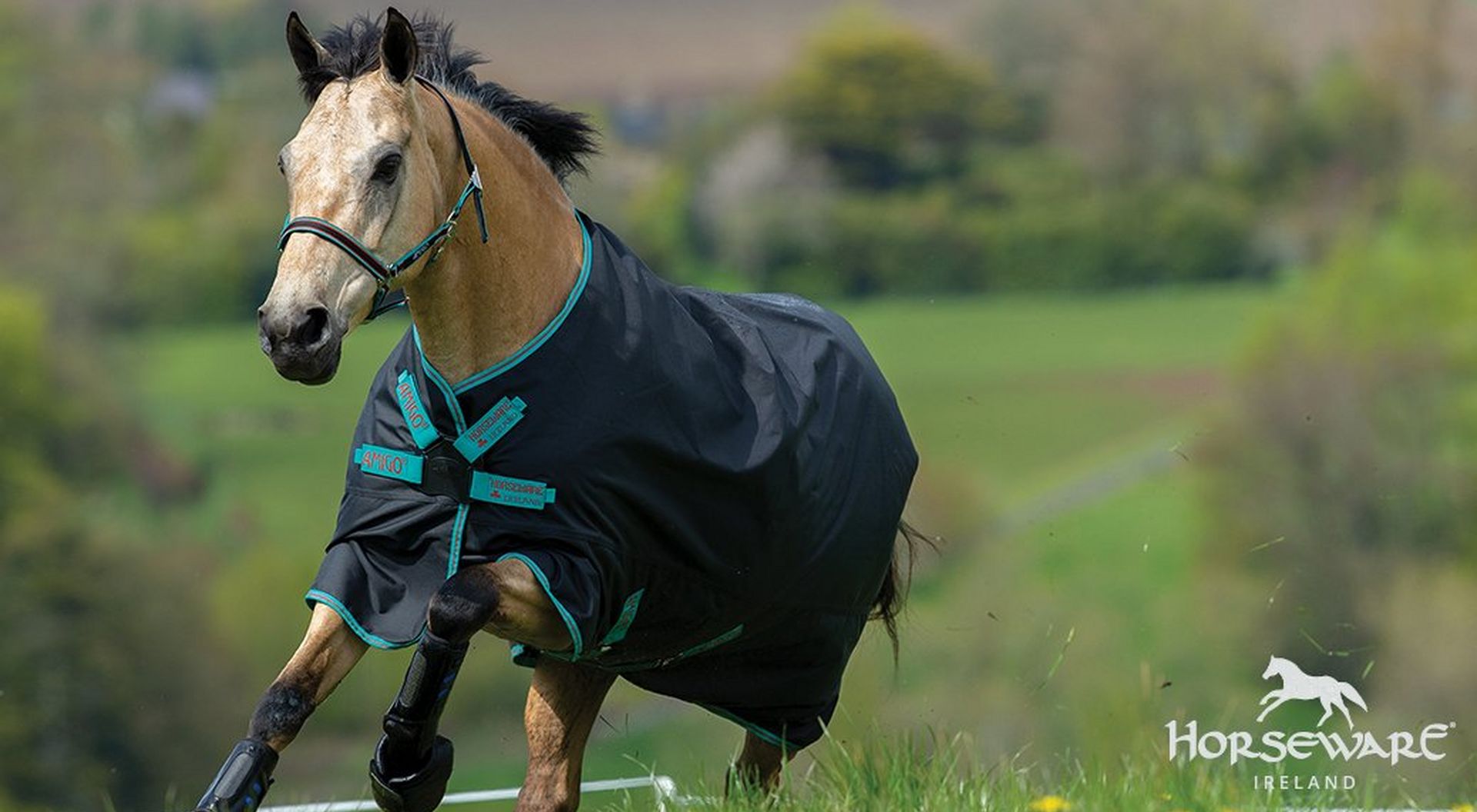 Who are Horseware Ireland?
It all started in Dundalk, Ireland with Tom and Carol MacGuinness. Avid equestrians, they were determined to produce a turnout rug that didn't leak, make the horse sweat or slip. After months of research and hand stitching a prototype was completed. This was the birth of the Horseware rugs. Since this time, they have continued to show the same drive and passion. Their products are always evolving to meet the needs of horses and their owners.
Why choose Horseware Ireland?
Horseware Ireland are one of the worlds most trusted suppliers of horse rugs. They make enough rugs every day to cover 300 football pitches a year. The question is, why? Horsware Ireland rugs are thoroughly tested. Best of all they aren't just tested in the factory, they're tested in the field. Testing takes place for between one and three years. They are tested on at least 20 horses of all shapes, sizes and types before they are launched. Have a look at what their most important customers thought!
Horseware Rug Features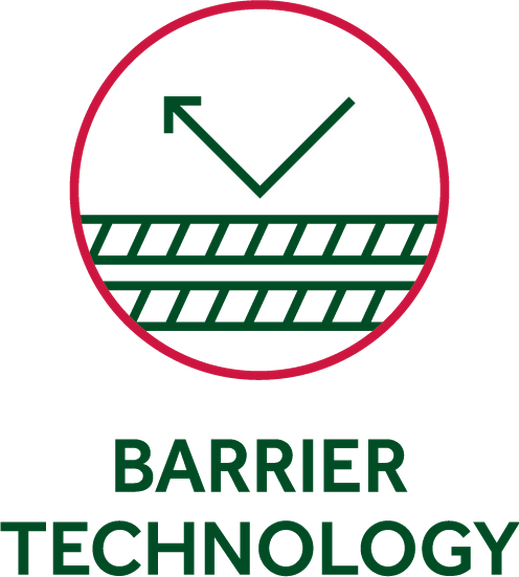 Barrier Technology - Unique barrier technology has a 1000D polypropylene outer, which is between 50-100% stronger than coated polyester. This protects the waterproof and breathable barrier layer underneath. Below the waterproof layer is thermobonded fibre fill. This traps in warm air. In contact with your horses skin is the polyester lining, this is anti-static and anti-bacterial. These properties keep your horse's coat shiny and smooth.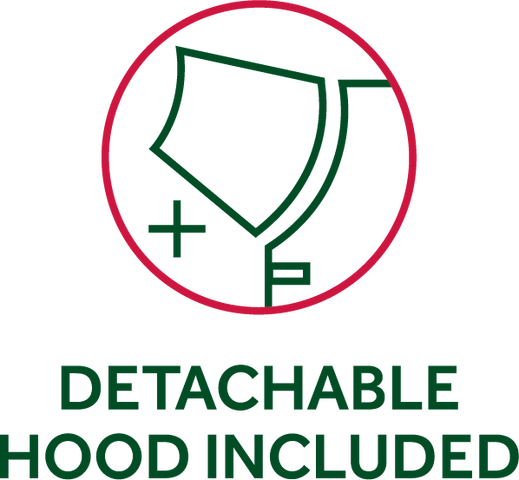 Detachable Hood - Rugs that display this icon come with a neck that can be removed. This makes your rug more versatile.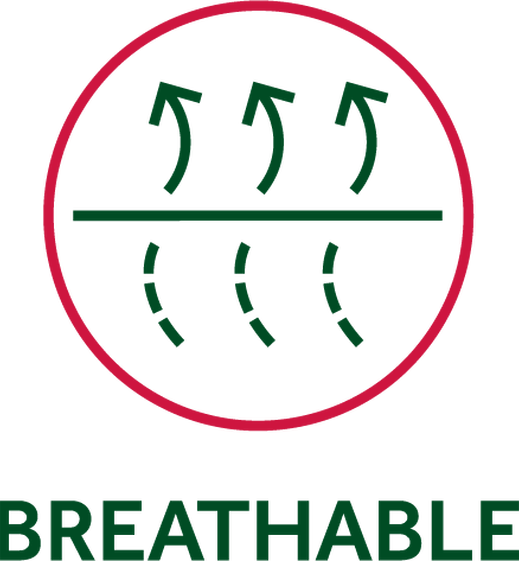 Breathable - Rugs display this icon are breathable. This helps to prevent your horse sweating and overheating.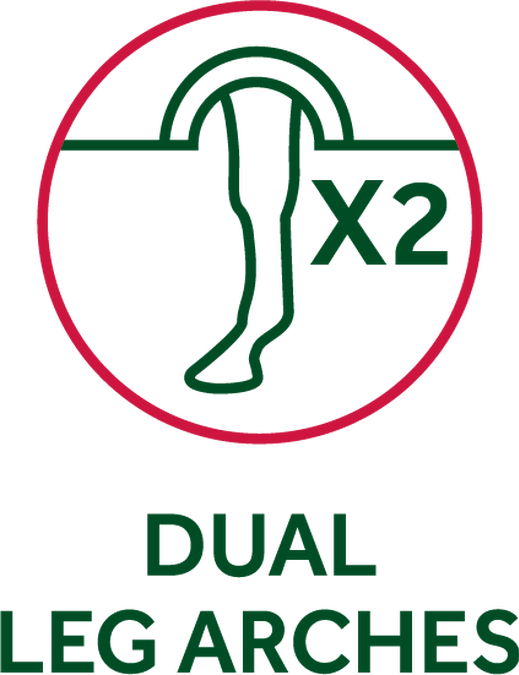 Leg Arches - The patented leg arches allow the rug to fold like an envelope around the belly. This provides protection and gives more freedom.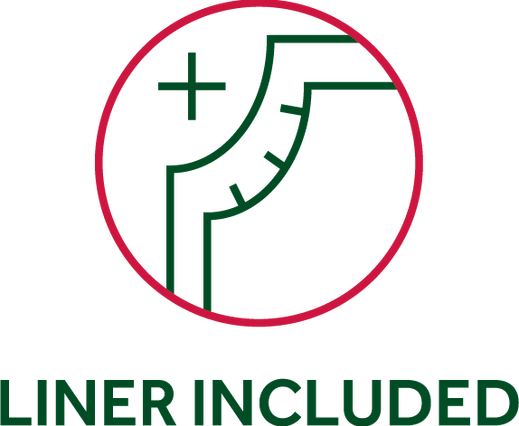 Liner Included - Selected rugs come with a removable liner. This can be added to keep your horse toasty and warm when the temperatures fall.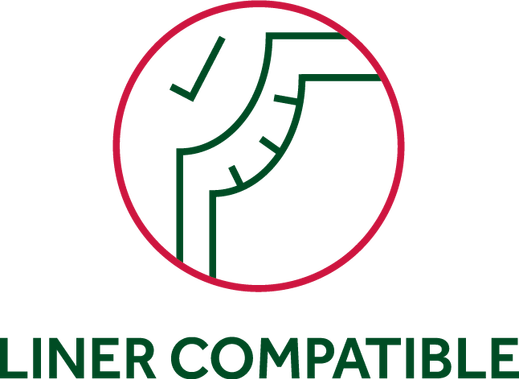 Liner System - Rugs that have a liner system feature a 300g shine enhancing polyester liner. This stays securely in place with a liner loop system.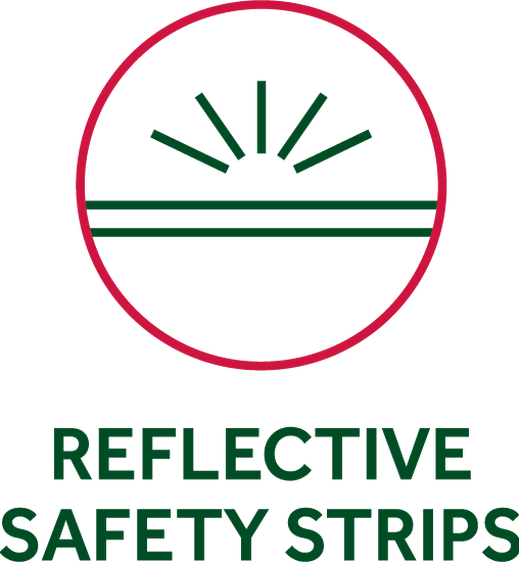 Reflective Strips - Reflective strips help to ensure that your horse is seen. This is a great feature for catching horse's that are out in the dark.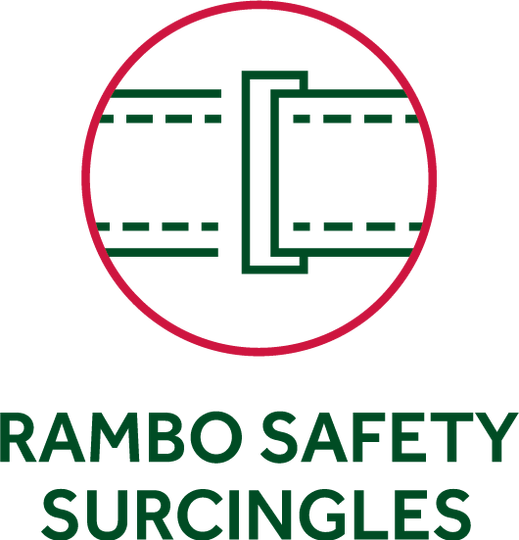 Safety Surcingle System - This is a quick release safety system that gives under extreme pressure.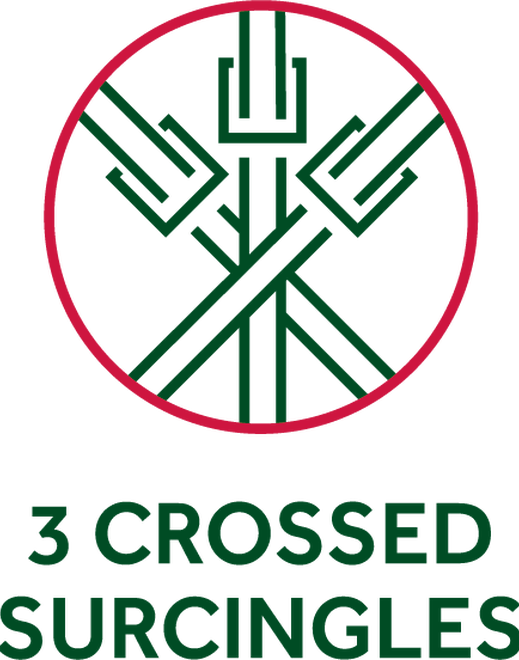 Three Secure Cross Surcingle - This keeps the rug secure, it's a great feature for horses that are good at removing their rugs.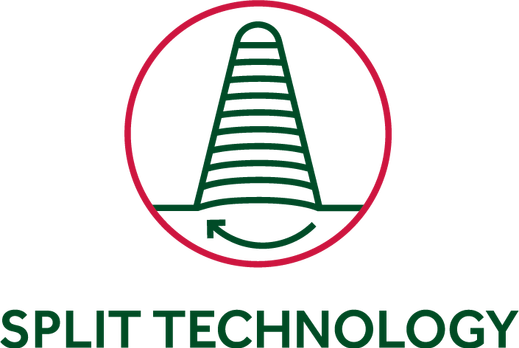 Split Technology - Rugs with this feature are designed to give bigger built horses greater freedom of movement.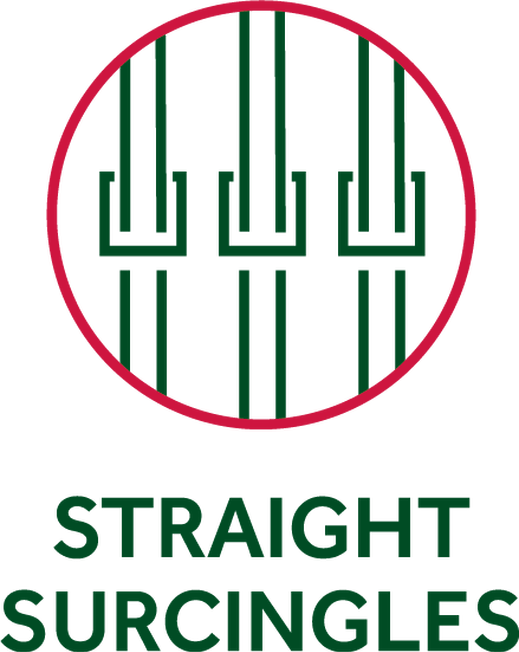 Straight Surcingles - This helps to provide maximum belly coverage.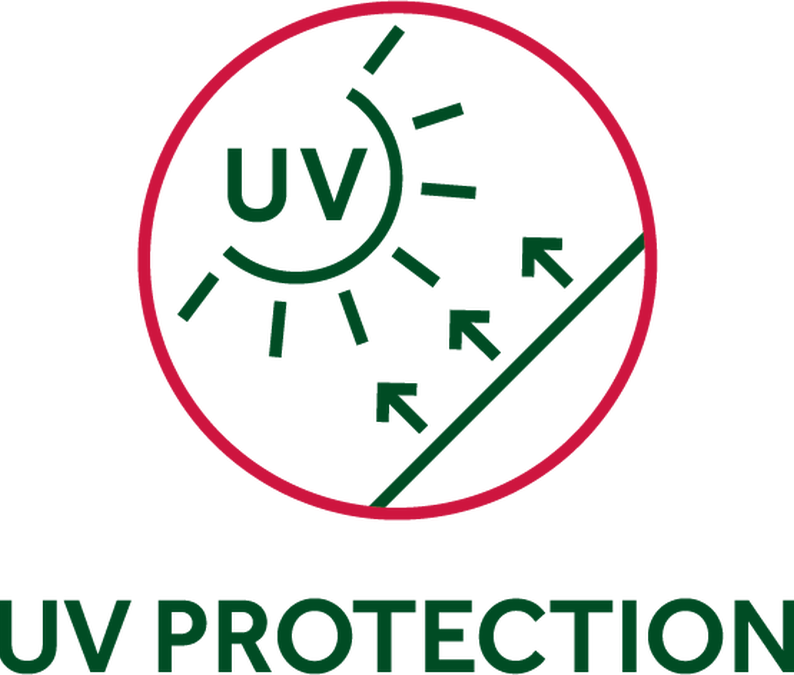 UV Protection - This can help to prevent your horse's coat from UV damage and bleaching.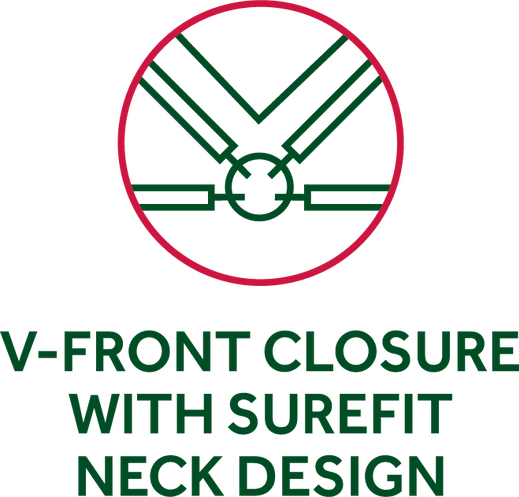 V-Front Closure - This patent closure system lifts the rug up off the shoulder so it doesn't rub. This helps to make it more comfortable for grazing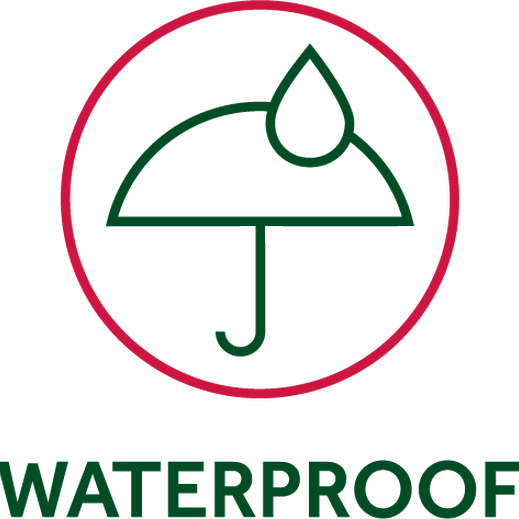 Waterproof - Horseware's waterproof rugs are designed to keep your horse dry during rainy weather.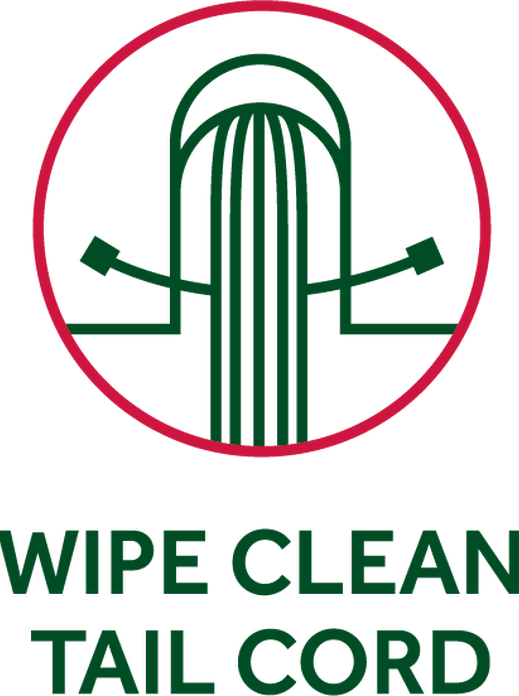 Wipe Clean Tail Cord - This handy feature ensures that you can keep your rug clean and tidy. Just give the cord a wipe with warm water after use.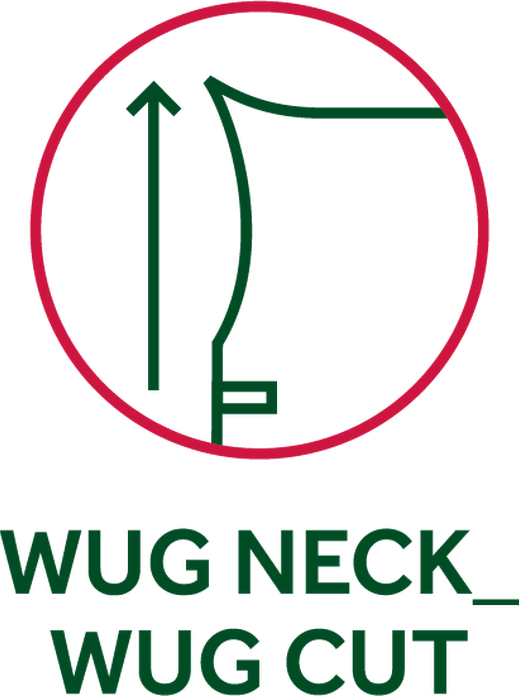 High Neck Design - This neck shape is designed to give offer your horse a snug fit while eliminating wither pressure.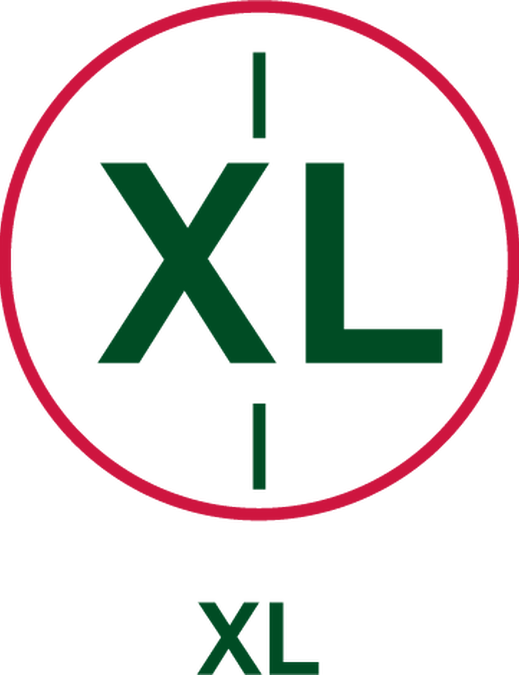 XL Sizing - Rugs which display the XL sizing badge are designed to accommodate larger builds. They have a more generous neck drop, with optimum dart placement. This helps to make your horse more comfortable.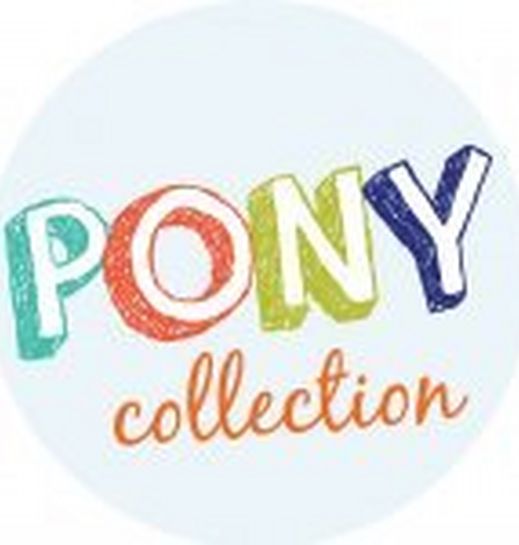 Pony Collection - Horseware cater to equines of all shapes and sizes. Pony collection rug sizes range from 3'6 to 5'9.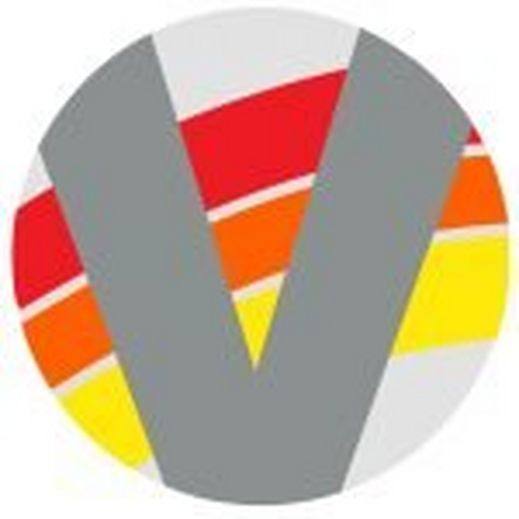 Vari Layer Technology - Vari-layer® technology uses additional layers of thermobonded fibre across the back and hip. This provides your horse with the ultimate in heat retention and comfort, with less weight.
Help from Horseware, straight to your phone!
Horseware Turnout Guide
The Horseware Turnout Guide App is a real game changer! Just input a few details and it will change the way you rug your horse forever! You'll soon wonder how you coped without it.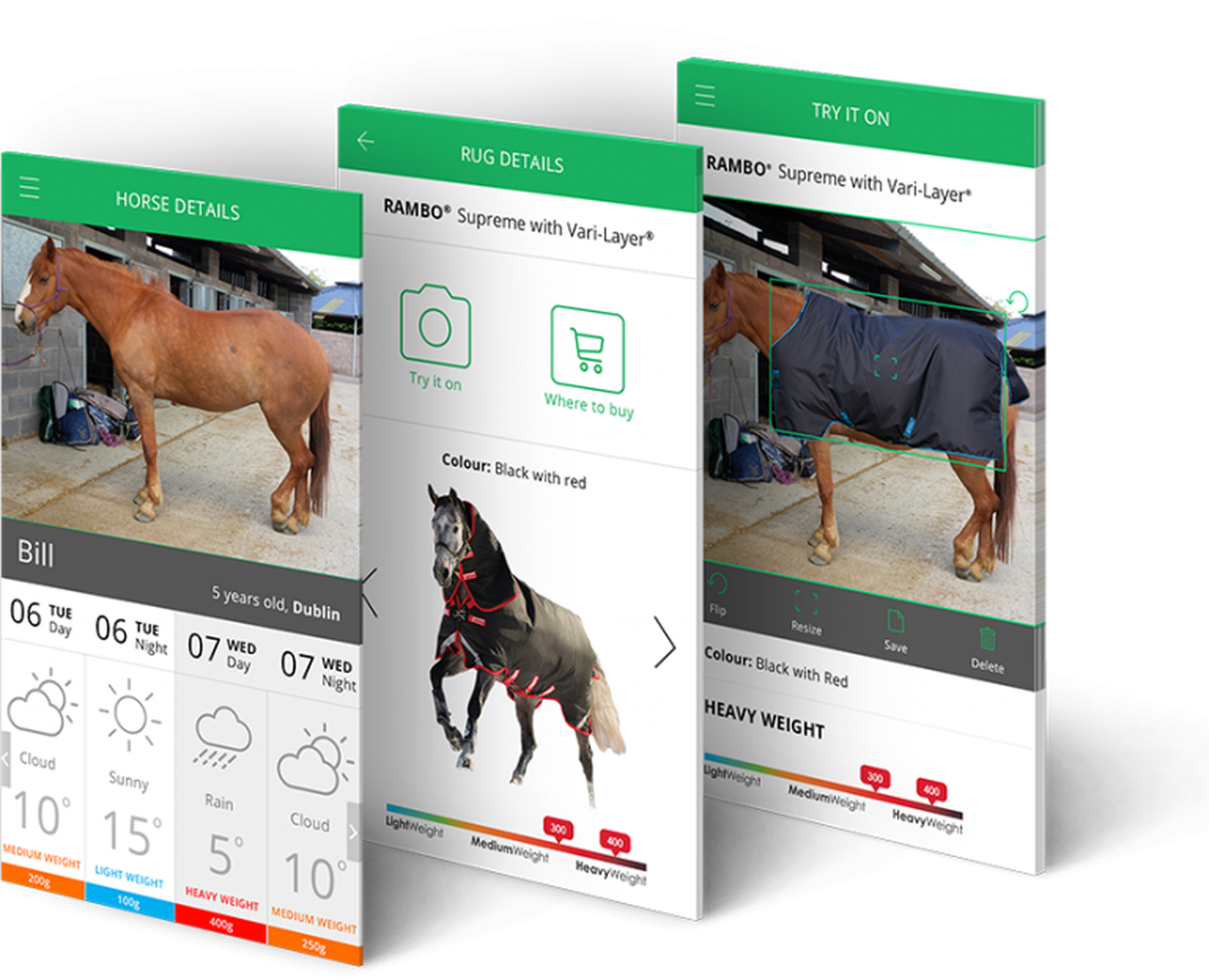 1. Download the Horseware Turnout Guide App. The App is available form the app store and google play.
2. Add your horse. To do this add a picture of your horse and enter their location, age, coat type, condition and size.
3. Check out the weather in your horses location and select day or night turnout to see the recommended turnout rug weight.
4. The Horeware Turnout App will provide useful recommendations.Browse a list of appropriate turnout rugs for your horse.
Horsewear Horsepal
The Horseware Horsepal app works with a small sensor that you place under your horses rug. The sensor closely monitors your horses temperature and humidity levels. This information is traceable through an app, which you can download for free from the Google Store and Apple App Store. This handy piece of kit is a real must-have, helping you to make sure that your horse isn't getting too hot or too cold.
Fitting a Horseware Rug
We hope that you have found this information helpful. We'd love to see your horses in their horseware rugs! If you have any other questions please leave a comment or call our customer service team.