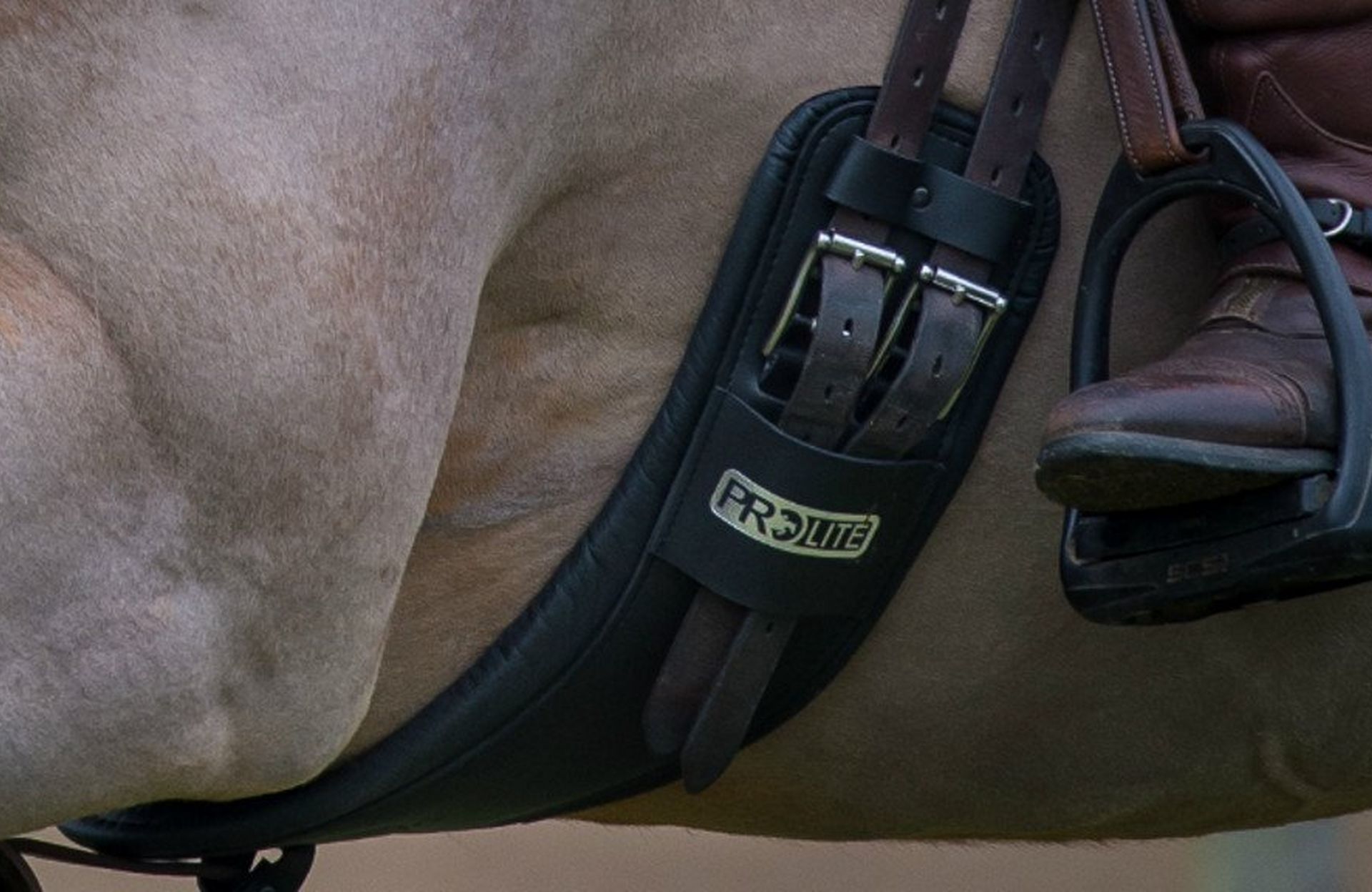 There are many factors to consider when it comes to girths, so we've put together a girth guide to help you choose the best suited one for you and your horse.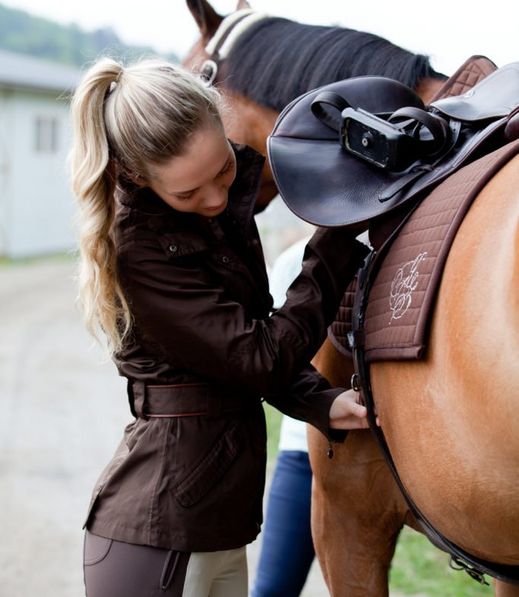 Like most things when it comes to choosing something for our horse, we'll either ask for recommendations, Google it or simply just 'wing-it'. But when it comes to girths, and saddlery in general, it's important we're making the right choice for our horse. This is because ill-fitted tack can have a detrimental effect on our horse, whether that's physically or mentally. And a piece that plays a large part in our horse's tack is the girth.
Signs You're Using The Wrong Girth
When it comes to incorrectly fitting tack it can be difficult to pinpoint what element of the tack is effecting your horse. When it comes to girths, your horse may respond in a negative way when you do the girth up, but this may also be an issue reflecting from the saddle. And so we recommend contacting your vet or saddler for advice.
Here are signs you may be in need of a new girth!
Your horse puts their ears back when doing the girth up
Your horse swishes their tail or tenses up when you do their girth
Your girth is fastened on the 4th, or higher, hole on each side
Your horse is tight and restrictive in their front legs when exercised
They have girth galls, sores or pinches
Your girth is worn-and-torn
Choosing The Size
The size of your girth will depend on two main factors: the type of saddle and the stomach width of your horse.
If you own a dressage saddle, your girth straps will typically lie much lower down against the horses side and so will require a shorter length girth. Alternatively, if you own a jumping saddle, you may find your girth straps sit much higher and so will require a longer length girth.
How To Measure Your Horse's Girth Size
When you're looking to purchase a new girth, it is best to re-measure your horse to ensure you're getting the correct size. This is because your horse's weight may have changed, the girth may have stretched or the numnah is/was affecting the measurements.
Step 1 - Place your saddle and numnah in the correct place on your horse's back.
Step 2 - With your horse standing square, ask somebody to kindly hold your saddle in place with slight pressure on the back.
Step 3 - With them standing on the right-hand side of the horse, ask them to hold the end of the tape up against the second hole on the girth strap.
Step 4 - Then taking the rest of the tape, lay in down and around your horse's stomach with it sitting about a hands width away from your horse's armpit.
Step 5 - Ensure the tape is sitting snug around your horse's stomach. (If you're unsure on how much pressure to use, simply pull/hold tightly and slip two fingers down the side of the string where you would when checking your girth. This will then give you an indication of the tightness and fit.)
Step 6 - Simply bring the tape up to the second hole on the adjacent side of the saddle and make a note of the inch/cm size.
Top tip - if you don't have any tape, you can simply use some bailing twine and follow the same steps as above. Then simply make a mark on the twine/string. You can then either re-measure the length of twine or take the twine to your local saddlers/equestrian store to use as a guide.
Elasticated Girths
If you choose a girth with elasticated buckle straps, we recommend sizing down a couple of inches. This is because you want the girth still sit on/around the 2nd-3rd hole on the girth strap. Elasticated girths are a convenient choice for horses who tend to fluctuate in weight.
Girth Styles
Girths are now offered with a variety of options; from synthetic to leather, to cotton to neoprene. Here are the different types of girths we offer here at Naylors. Whatever your colour preference, style, discipline or taste - we'll have just the girth for your horse!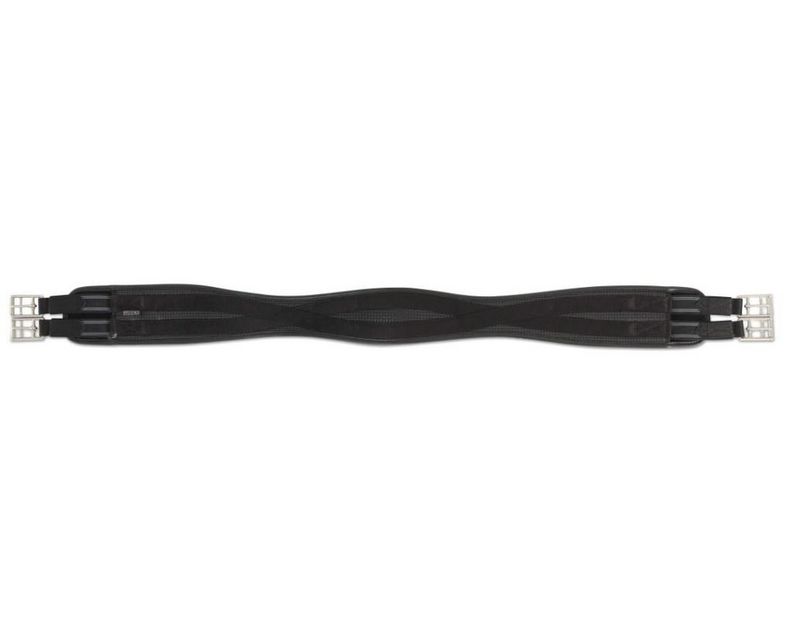 Shires Anti-Chafe Contour Girth with Elastic
The Shires Anti-Chafe Contour Girth is a great girth for the everyday horse. Offering an anti-chafe cushion fabric, it ensures both comfort and breathability. With a contour shape, it promotes freedom of movement and prevents excessive sweating being trapped under the girth. The anatomical shape follows the horse's natural shape and movement for comfort.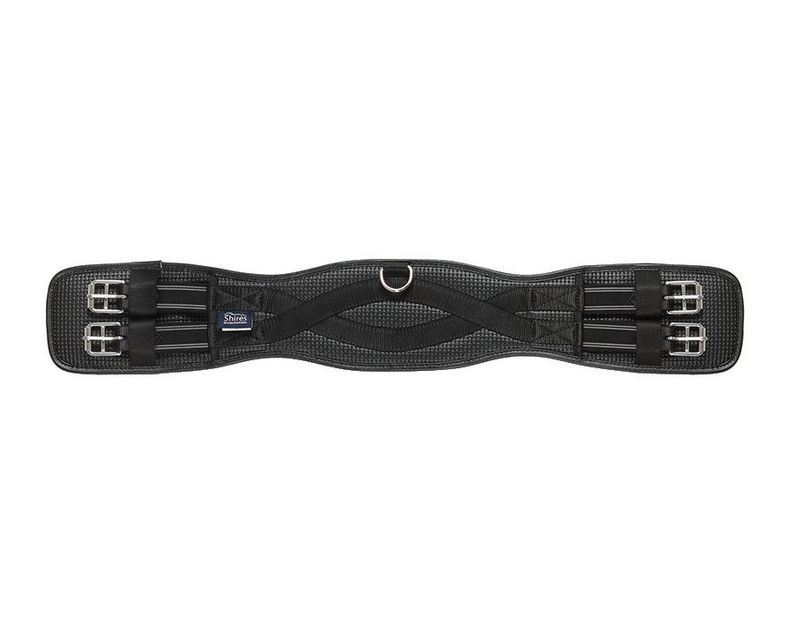 Shires Anti-Chafe Dressage Girth
The Shires Anti-Chafe Dressage Girth is those with a dressage saddle for everyday use or competition use. Offering an easy to clean fabric, the Dressage girth provides maximum comfort with a padded, anti-chafe cushion. With an anatomically shape, the girth encourages airflow and the ultimate freedom of movement for any horse. This girth also offers clip-rings for training aids.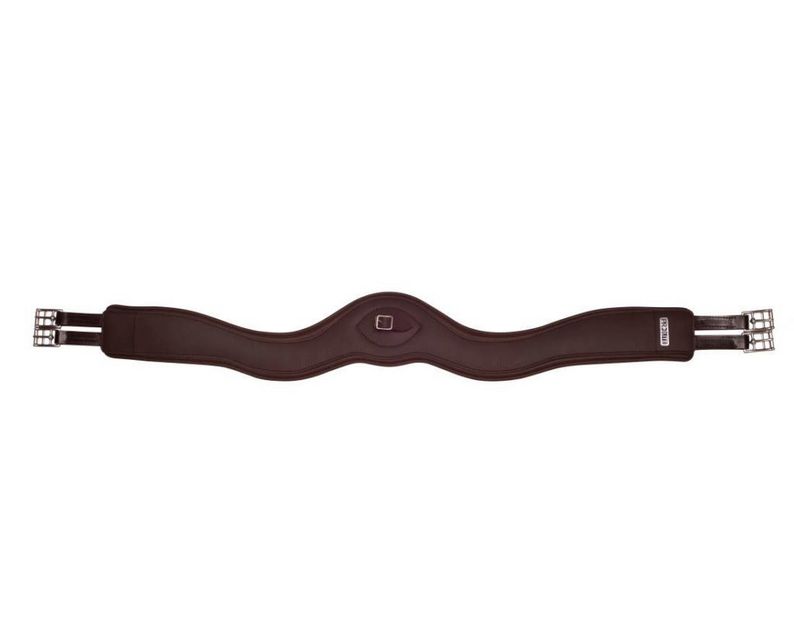 Prolite GP Girth
For everyday use or competitions, the Prolite GP Girth is anatomically designed to follow the movement of your horse. Designed to reduce pressure and increase freedom of movement. the Prolite Girth is four times more resistant to abrasion than leather whilst helping to wick away moisture, regulates temperature and promotes breathability to ensure your horse is always comfortable. Not only is the girth soft and pliable to touch, the Prolite Girth is also antibacterial and hypoallergenic.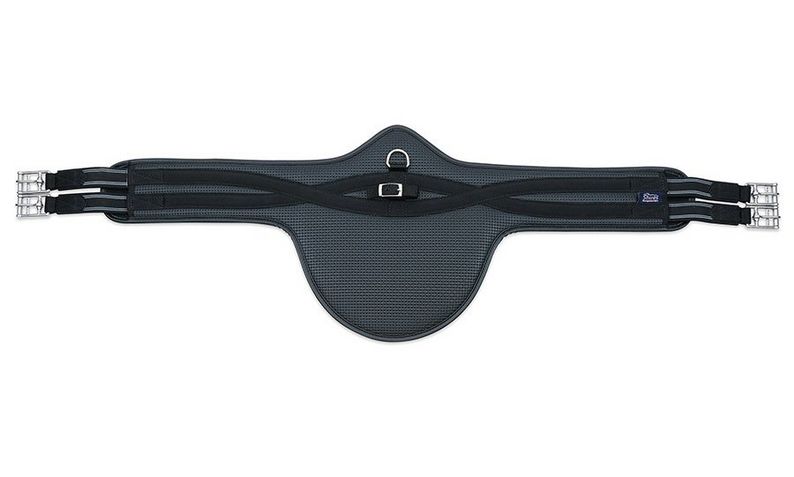 Shires Anti-Chafe Stud Guard Girth Long
The Shires Anti-Chafe Stud Guard Girth is ideal for show jumping, leisurely jumping, cross-country or eventing. Designed with a thicker belly pad, this style of girth prevents horse's hooves or studs hitting their stomachs when jumping a fence. Also with an anti-chafe function, the girth offers comfort, breathability and safety.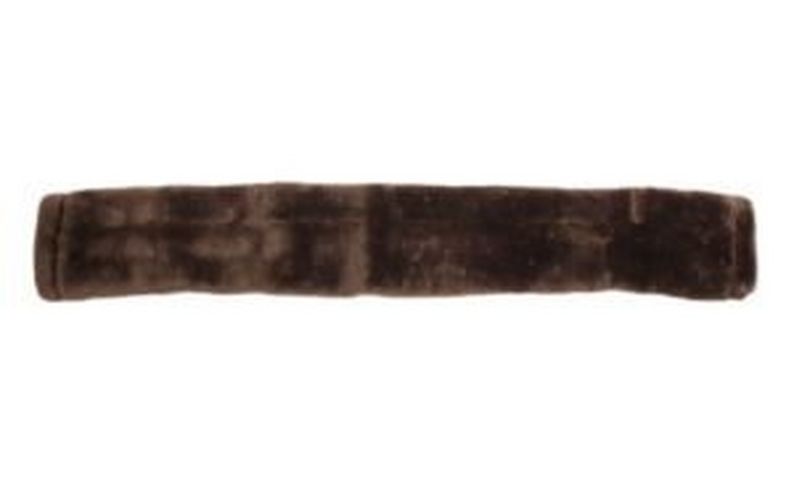 If your horse is young, eldery, sensitive or has a skin ailment; a girth sleeve may be a good option! Designed to offer comfort and avoid chaffing, girth galls, soreness, pinching and rubbing.
Keep your horse comfortable and encourage freedom of movement with a girth sleeve for everyday use. Many girth sleeves are made of polyester fur - meaning they are also washable and quick-drying.
Testing Your New Girth
Noe you have your girth, it's time to have a play and test out your new tack addition! Before each ride, stretch your horse's legs forward. This helps the girth sit in the correct position and prevents pinching. Stretching their legs will get the girth to sit in the correct position on the horse's stomach.
It may take 1-2 weeks for your horse to fully adjust to the girth. They may not show any signs of discomfort straight away, so keep an eye on your horse's behaviour. If your horse does show any signs of discomfort, we suggest contacting your saddler for their advice.
Which type of girth do you currently use? We'd love to know! If you're on the look out for a new girth, we hope this article made your choice a little easier!