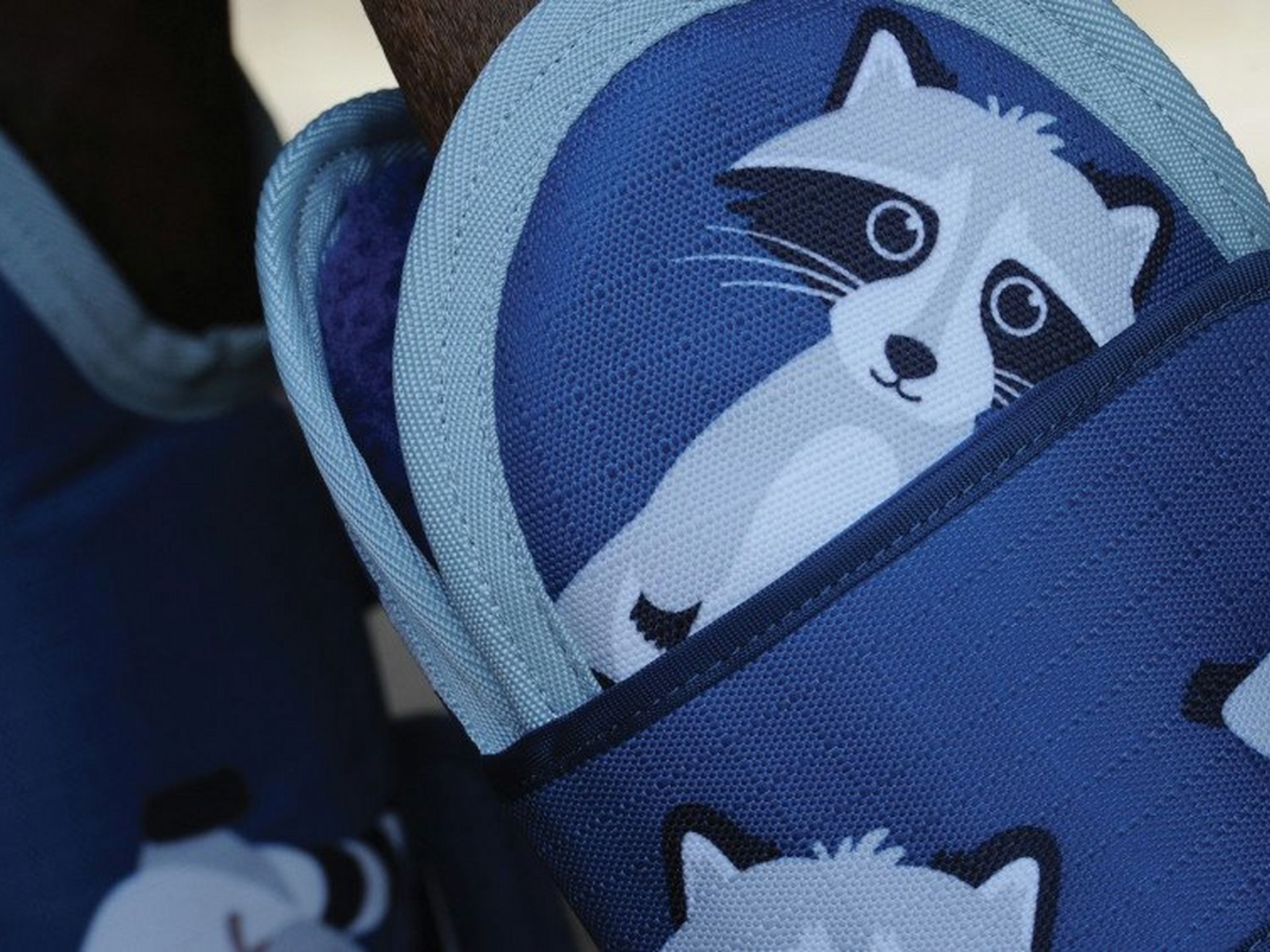 Giraffes… Gone! Otters… Outdated! Ducks… Ditched! Are you ready to get your hands on a brand new print rug this season? Silly question, of course you are! Let's be honest, as equestrians the list of things we like about the end of Summer is pretty short! In fact, it hardly constitutes a list. But there is one thing to celebrate… Of course we're talking about the release of new season prints from our favourite brands! So, without further ado, it's time we introduced you to the WeatherBeeta Raccoon Collection!
WeatherBeeta ComFiTec Essential 220g Combo Neck Raccoon Turnout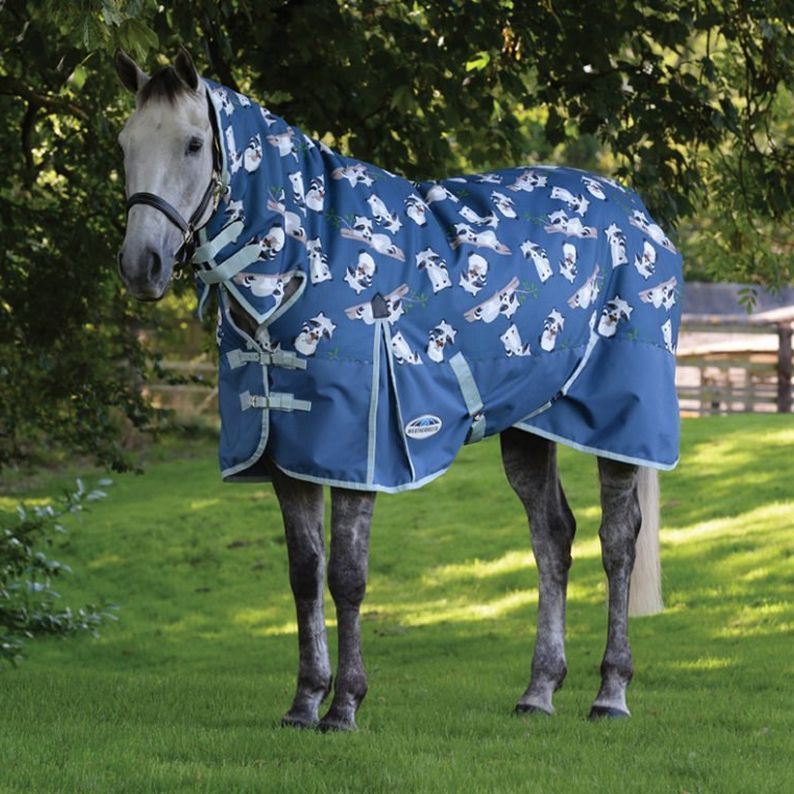 First and foremost, the WeatherBeeta ComFiTec Essential 220g Combo Neck Turnout Rug offers outstanding protection against the elements! As we head back towards winter, the waterproof outer and warming 220g poly fill inner make this a must-have. Built to stand its ground against even the most skilled rug wreckers, the 1200D outer with ripstop helps to prevent damage. As gentle as it is tough, the 210 Oxford Polyester liner prevents rubbing and polishes the coat for a sensational shine. Additional features include twin adjustable buckle front closures, adjustable and removable leg straps and a standard tail flap. Don't forget, more than just a novelty, it is also covered by the WeatherBeeta's 3-Year Turnout Warranty.
WeatherBeeta Fleece Standard Neck Raccoon Cooler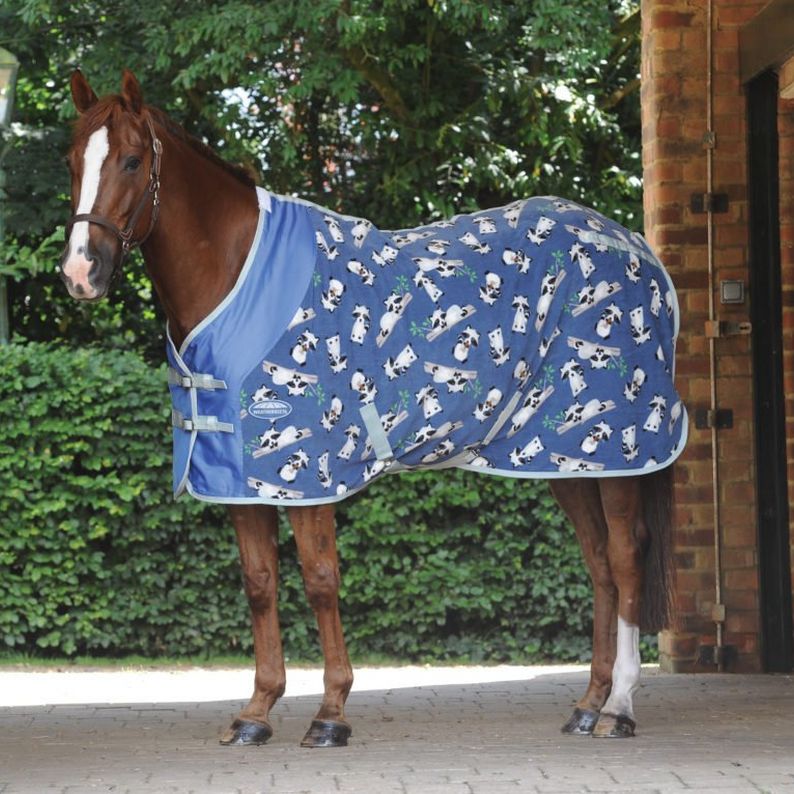 Cute, cosy and comfortable, what's not to love?! A true wardrobe staple the WeatherBeeta Fleece Standard Neck Cooler is both lightweight and warming, perfect for mild nights, traveling and after working. Manufactured using a high quality anti-pill material with a durable nylon shoulder overlay, they're specially designed to retain their shape and feel, keeping them looking as good as new use after use. Additional features include low cross surcingles, adjustable twin chest straps and a fillet string.
WeatherBeeta 1200D Wide Tab Raccoon Travel Boots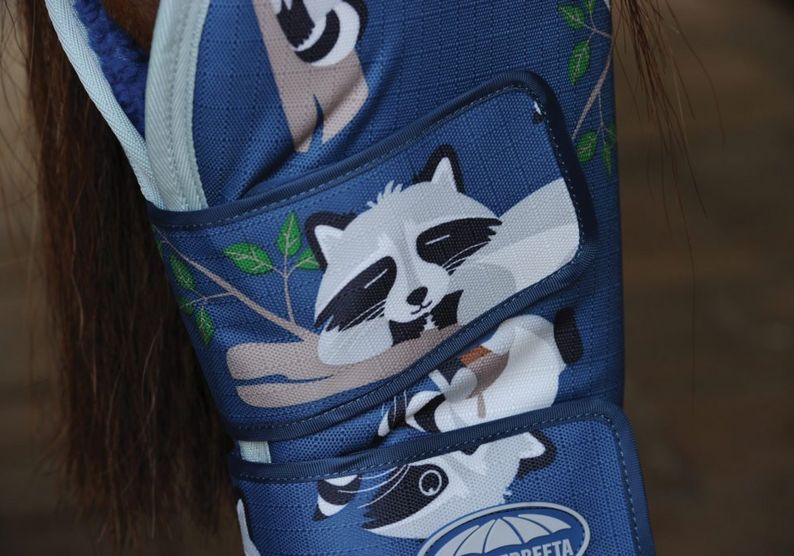 Ergonomically shaped, strategically padded and boa fleece lined, WeatherBeeta Travel Boots offer the very highest level of protection for your horse's lower legs during transit. Easy to use, they mold comfortably into place, fastening using 3 wide tab touch tape closures. Safe and secure, their unique design ensures unrivalled security, avoiding slipping and twisting.
WeatherBeeta Hay Bag Raccoon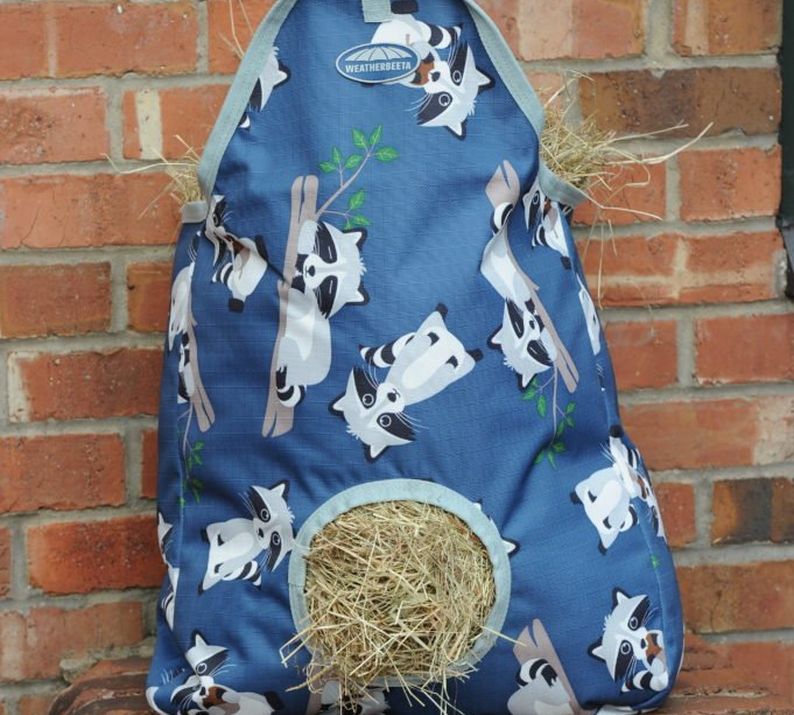 Complete the co-ordinating collection with a WeatherBeeta Hay Bag! Measuring 73cm high, 42cm wide and 15cm deep, they're ideal for small meals, snacking and traveling. Offering a strong 1200D outer and front grazing hole, not only do they look amazing they're also great at reducing mess and wastage.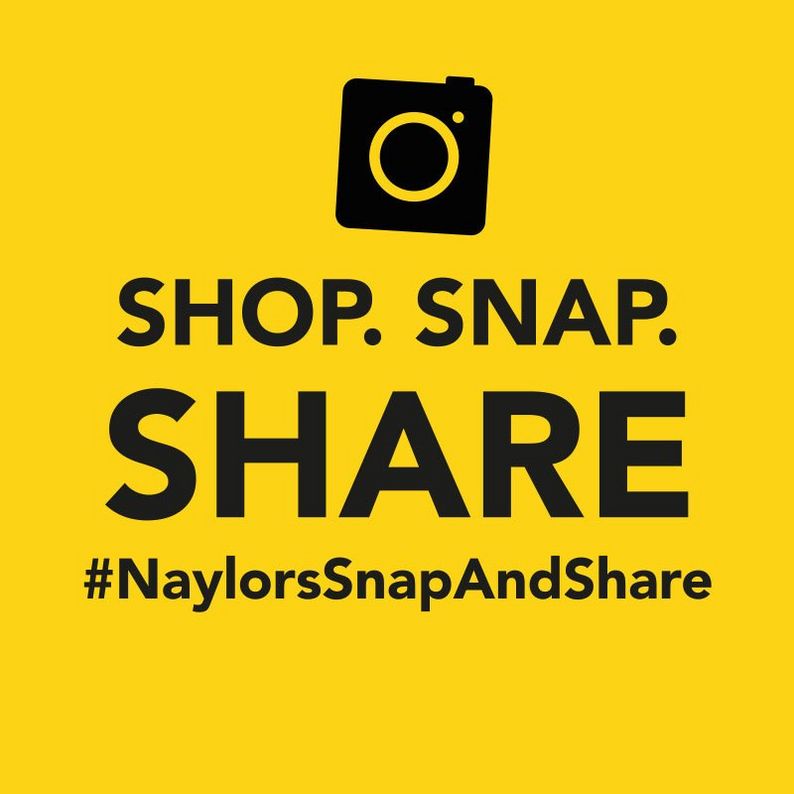 You can shop all of the products in this blog and many more at www.naylors.com or in-store. Don't forget, if you make a purchase share your pictures with us in the comments or include #NaylorsSnapAndShare on your social posts for the chance to win a Naylors gift card!