The Dubarry Galway Boots
The Galway boot is the classic signature boot from Dubarry. Combining comfort with style and durability, this boot is a force to be reckoned with.
Made from DryFast-DrySoft™ breathable leather with a GORE-TEX® waterproof lining, it makes an ideal boot for those who spend large amounts of time outdoors or in tough conditions. Fans of the classic Galway boot will be eager to hear that Autumn 2014 sees the release of two new colours; Moss and Oak.
The term 'colours' probably doesn't do the new boots on the block much justice however, given that there's new fabrics thrown in to the mix too. Moss and Oak Galway Boots feature a combination of Dubarry's trademark breathable leather with a Teflon® coated 100% pure new wool Tweed fabric panelling.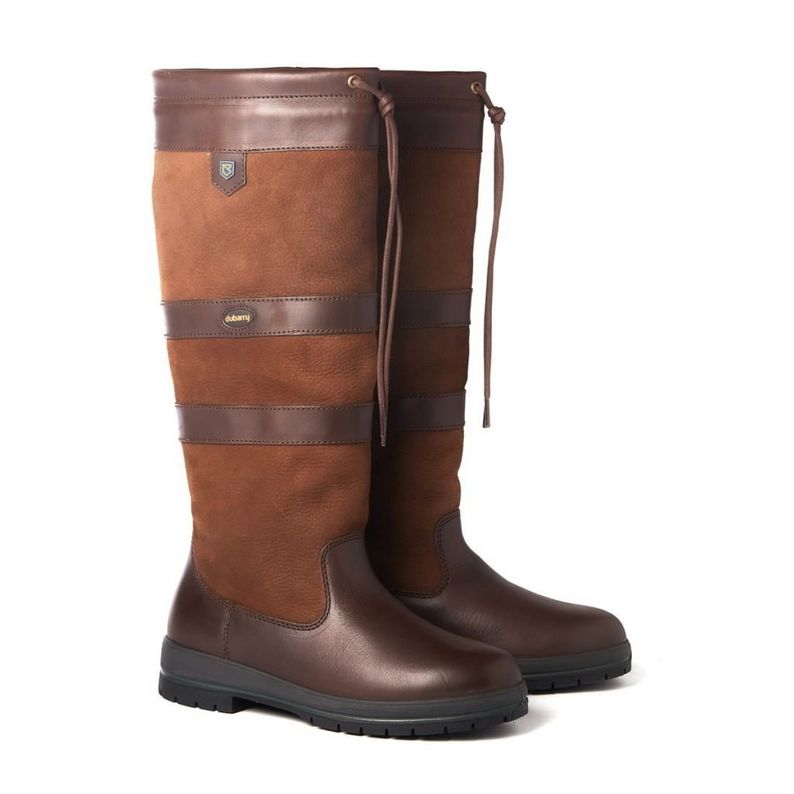 It's fair to say that Tweed has become somewhat of a fashion trend in recent years but what mustn't be overlooked or forgotten are its superb properties. Back in the day, Tweed was worn to protect "country folk" from the harsh realities of winter. A rough, unfinished woollen fabric yet soft, open and flexible. It is moisture resistant, durable and hardwearing making it the perfect accompaniment to this already robust boot.
One thing you can be absolutely sure of with these boots is that your feet are in very good hands, so to speak.
Tough as old boots
There are many boots available on the country fashion market but what other contenders fail to do is put up a fight as good as the Galway. It's all well and good looking the part but to stand out from the crowd, you have to bring something else to the table.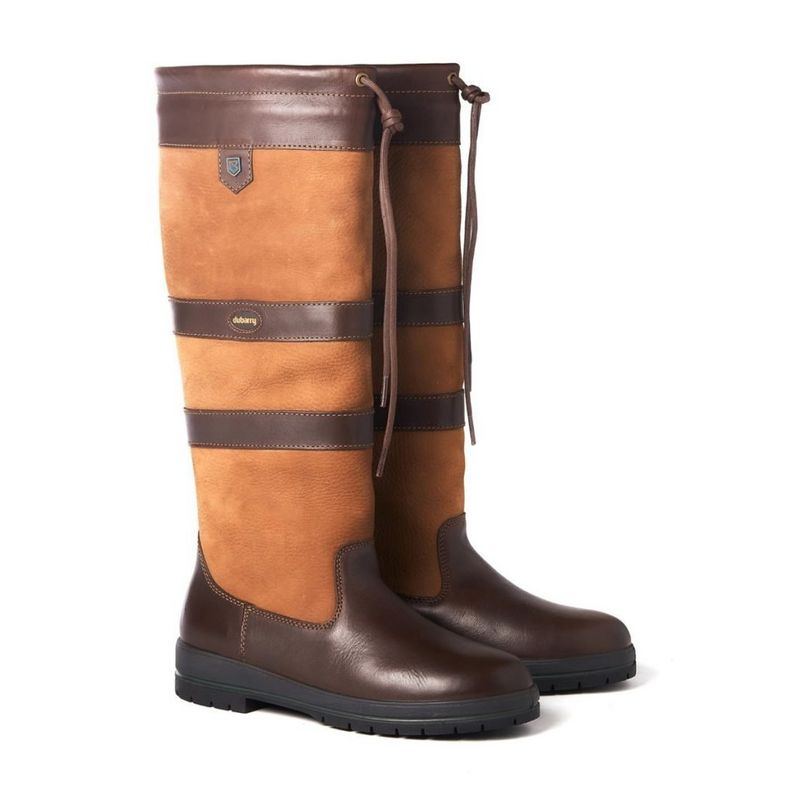 Not only is the Galway a vision of beauty but it also packs a punch too. Comfort, style and practicality all rolled in to one quality leather-bound, beautifully-stitched boot. Any keen rider or outdoors person should make the Galway a wardrobe staple. These will be the benchmark 'tough boots' that everything else will be compared to, as you can be sure that it will be there for many years to come.
The Dubarry Galway Boots in Walnut, Brown, Black / Brown and Black and new colours Moss and Oak are all available at Naylors.com.
To celebrate the launch of these beautiful tweed boots we would love to see you in all your tweed glory. Let's start a trend. Upload your pictures to our Facebook, Twitter or Instagram and #trendingintweed #naylors.