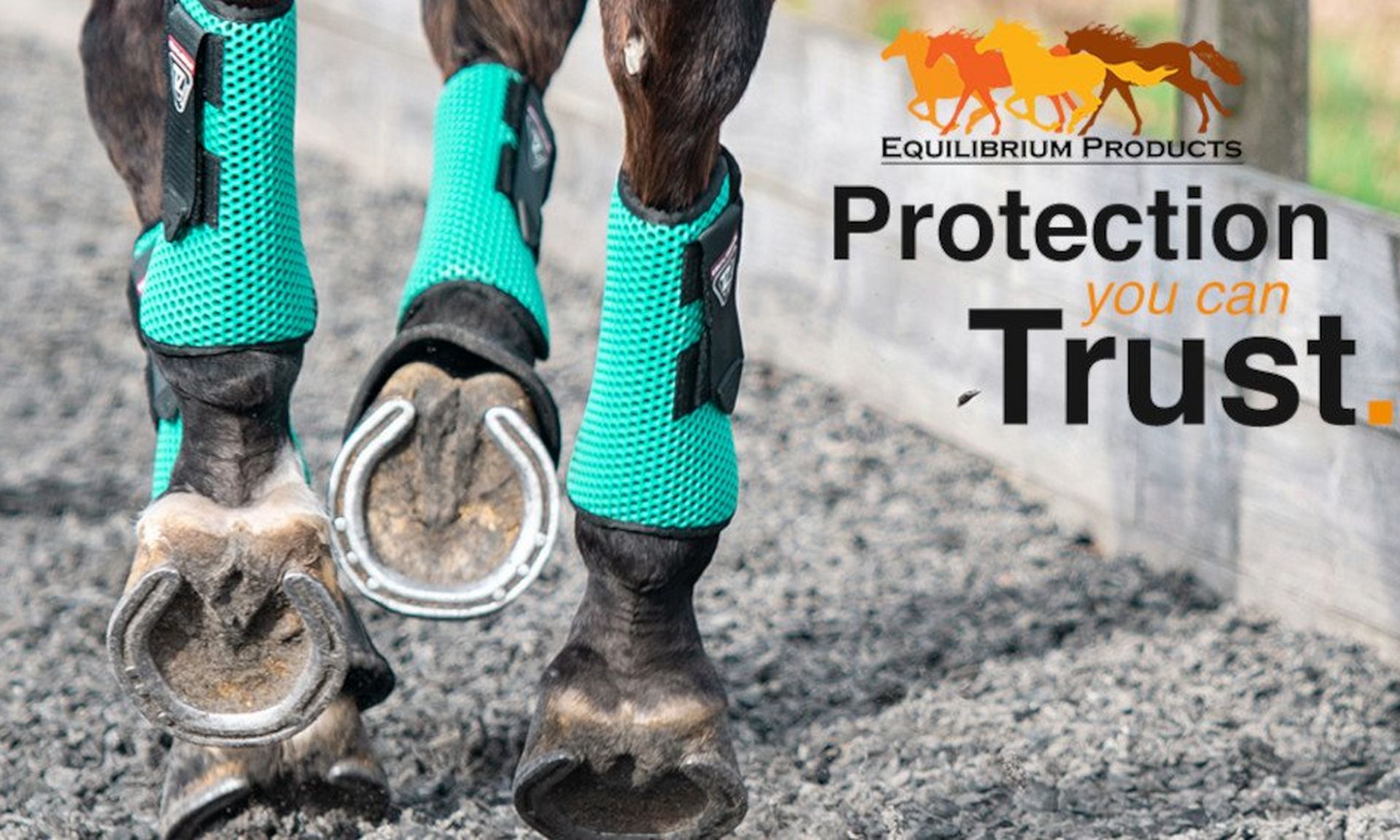 Whether you're a seasoned professional or an everyday leisure rider, we all have one thing in common… Our horses welfare comes first, above all else!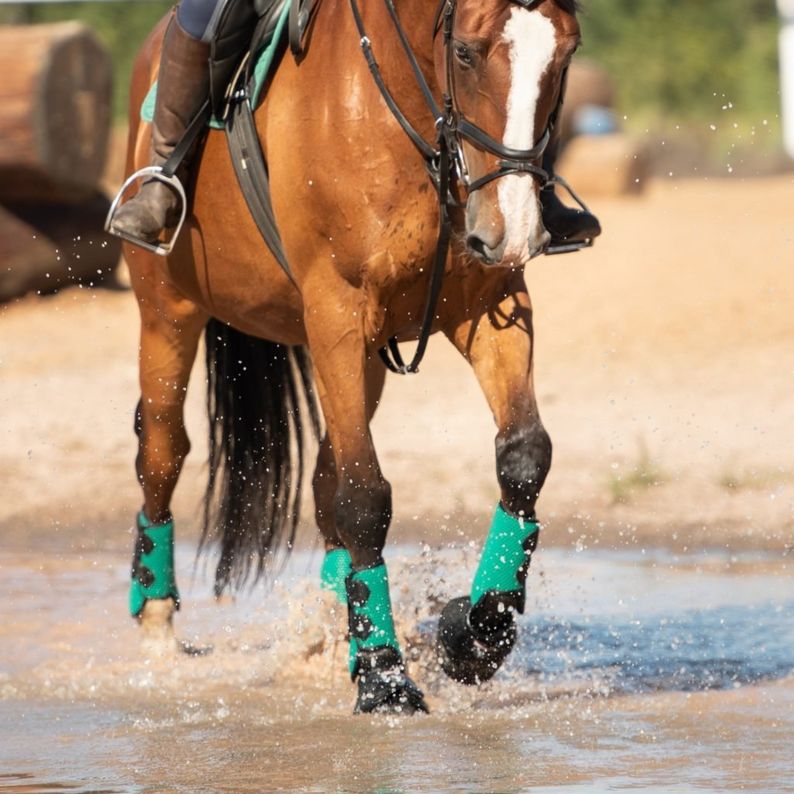 As riders, there's no way we'd trust a body protector or riding hat that hadn't been tested, right? Of course we wouldn't! After-all, we'd have no way of knowing if it would provide the protection we've come to expect. With this in mind, it begs the question, shouldn't our horses safety wear be tested too?
While rider equipment must pass numerous inspections to be considered fit for purpose, no such legislation exists to protect our horses from items unfit for use. Thankfully, that doesn't mean there aren't brands out there going the extra mile to ensure their products are properly tried and tested!
Why use boots?
The thought of our horse sustaining an injury to their lower leg is often enough to make our blood run cold. We all know that they're notoriously difficult to treat, recovery can be slow and in serious cases the prognosis is generally pretty poor, but why is that? There's a few reasons, the first being rest. Unlike us, our horses can't simply lay down and put there feet up for a few weeks to let injuries heal. Horses are heavy and it's not so easy to take their weight off the limb, allowing it a chance to recover. Another massive point deduction for their design, muscle. Horses have no muscles below the knee/hock. This means sensitive and easily damaged structures are left unprotected. So, any impact goes straight to the bone, joint, tendon or ligament.
Injuries to the lower leg during riding and turnout are fairly common. That's why lots of us choose to apply brushing boots to both the front and hind legs. There purpose, as the name suggests is to act as an added layer of protection, providing a physical barrier against knocks and bruises.
Equilibrium Tri-Zone All Sport Brushing Boots
The importance of protecting our horses legs is clear! But how much can we really rely on boots and bandages? The truth is, many options available to us are unproven, but that's not the case with Equilibrium Tri-Zone All Sport Boots!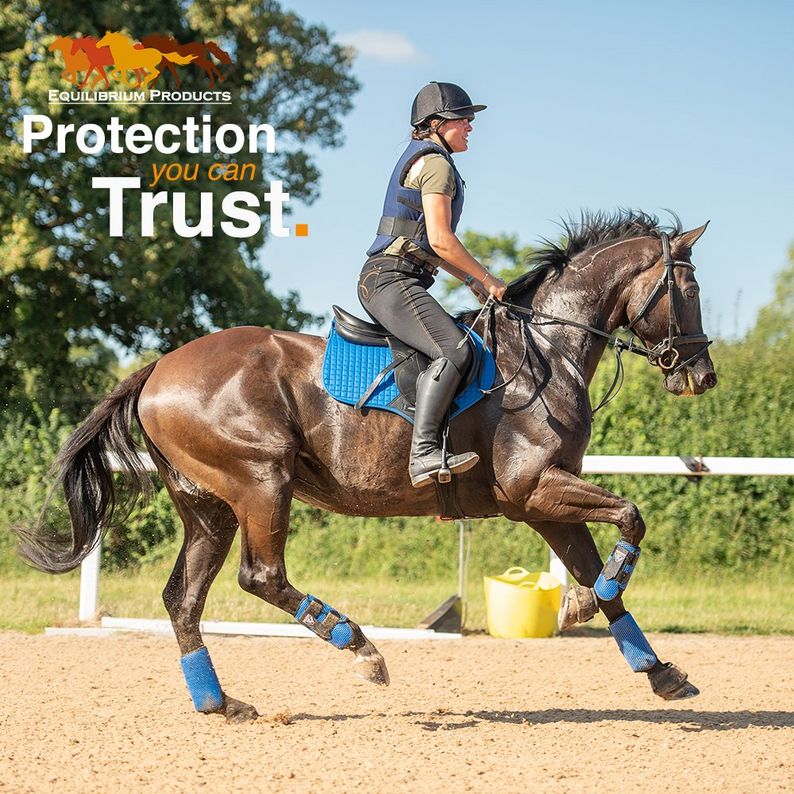 How Tri-Zone All Sport Boots Are Made
Equilibrium Tri-Zone All Sport Boots feature a four layer construction:
Liner: Sitting against your horses skin, the lining is perforated and cushioned providing optimum comfort.
Mesh: A strong layer of mesh adds an extra form of protection, while preventing dirt and debris entering the boot.
Internal Guard: This layer is found over the tendon, made using strips of material that mould to your horses leg. This provides protection and support, without being restrictive. Outer Mesh: The last layer is a tough, durable, attractive and easy to clean mesh.
Putting our horses health and well-being first the Equilibrium Tri-Zone All Sport boots have been thoroughly put through there paces with a three stage testing process! Here's how:
Stage One Protection
There's lots of things we look for when it comes to brushing boots but first and foremost they've got to keep our horses legs safe from harm. In the same laboratory that tests riding hats and body protectors, Tri-Zone boots are checked for their ability to withstand concussion and penetration. These tests are carried out using a unique custom rig with a tower. The boots are subjected to trauma from a blunt hammer and cutting blades. The forces applied range from 1.25 to 20 Joules, levels likely to occur in the horse during exercise, for example when catching a limb on an jump or over-reaching with the hind legs.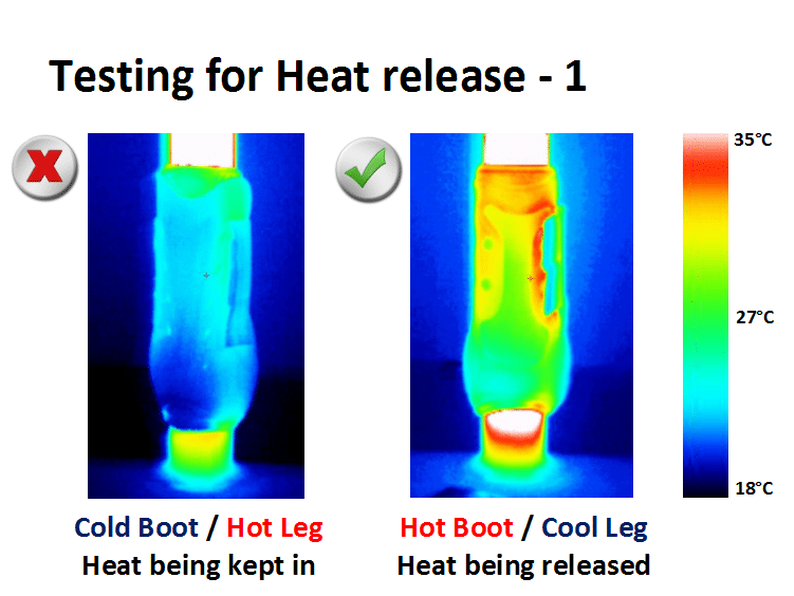 Heat and Breathability
Some boots out there do more harm than good, simply because they cause the leg to over-heat. Did you know that research has shown when tendon cells are heated to 48°C for as little as 10 minutes approximately 80% of them die! In order to prevent tissue damage, Tri-Zone All Sport Boots are lightweight and breathable, allowing excess heat to escape. This is tested by fitting the boots to a metal flask containing water at 45°C. The surface temperature of the boots is measured using a thermal camera. If the boot stays cool, then it shows the heat must still be trapped inside, great for keeping drinks warm but terrible for your horses legs!
Flexibility
The last thing we want to do by applying boots to our horses legs is restrict their movement, negatively impact their performance or alter their gait. So, it's really important that they're flexible! To test that they are able to bend, they were applied to a steel pipe with a 10kg downwards weight. The amount of give was then measured to check they weren't too stiff.
Weight
We all know that when we're out in the rain our clothing becomes heavy, making everything harder work. This is because the fabric soaks up water, horse boots are no different! To avoid weighing down your horses legs and impacting their performance, Tri-Zone All Sport Boots are made from a lightweight material, which absorbs minimal amounts of liquid. This means that they're suitable for riding in the rain and even through water.
Stage Two
It's all well and good knowing the boots are protective, but that's pretty pointless if no one wants to use them! So, the next phase is conducted by a tester panel of everyday riders like you and I. They provide feedback on everything from fit and comfort to ease of use and washing.
Stage Three
Only the very best for our horses! The last phase of testing ensures that they're not only good, they're great! They've got to meet the demands of busy professional yards and world class equestrians. Used all day everyday, they're tested at home or at competitions by Olympic riders, world champions and top producers!
Take a look at what Alex Bragg has to say...

The result....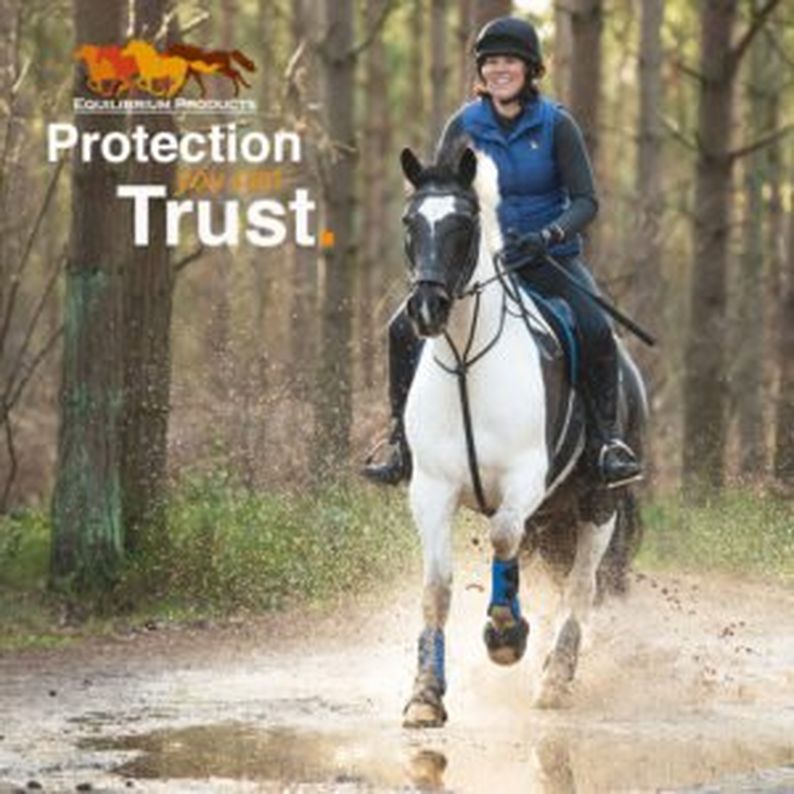 Extremely lightweight (they even float on water!).
Breathable and cool.
Tough and durable.
Flexible.
Easy to clean.
Quick drying.
Versatile – Suitable for every discipline from driving and hacking, to dressage and jumping.
Suitable for front and hind legs.
The Perfect Fit
For the boots to offer the very best in protection and comfort, they must fit properly. If you're unsure which size would best suit, take a look at this easy to use guide!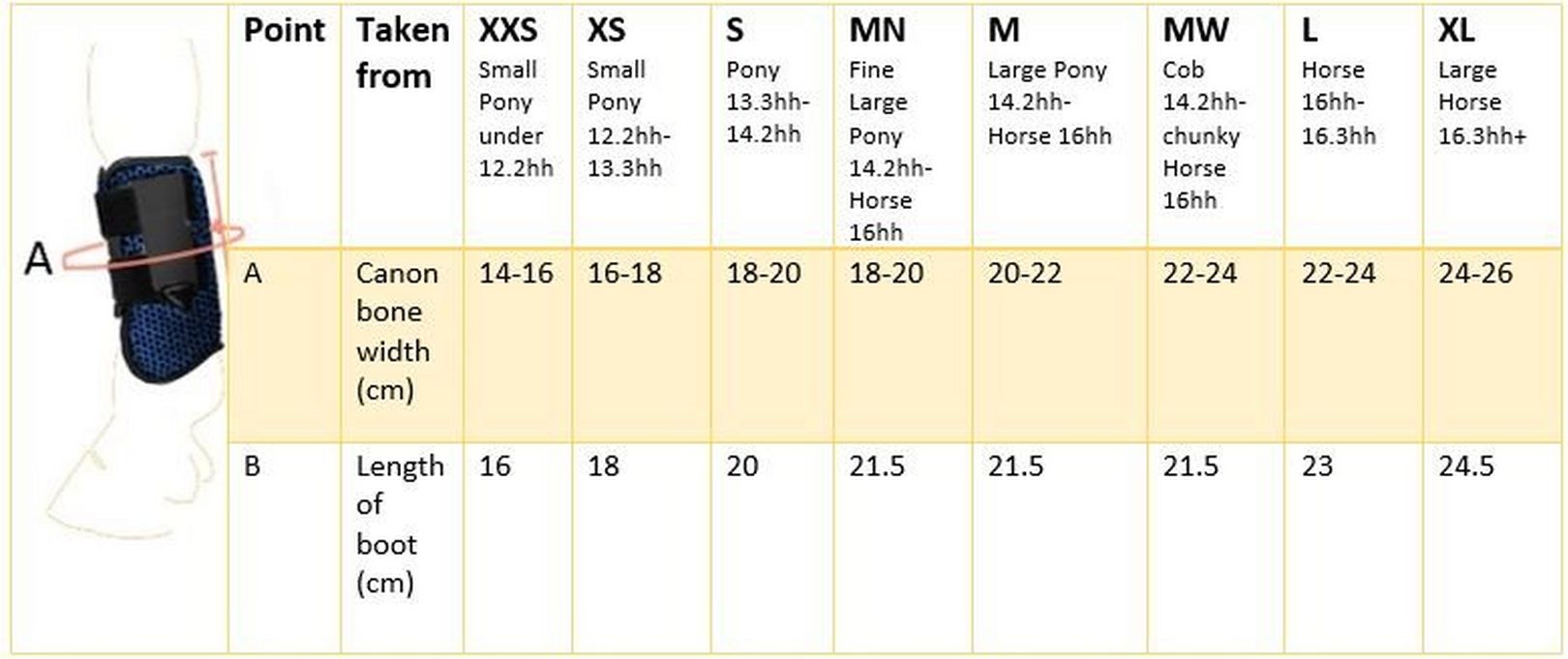 Get Your Equilibrium Tri-Zone All Sport Boots...
You can shop all of the products featured in this blog at Naylors.com or visit one of our stores in Rochdale, Cannock or Nantwich. Will your horse be showing off a brand new pair of Equilibrium Tri-Zone All Sport Boots? Share your photos in the comments or include #NaylorsSnapAndShare on your social posts.