We passionately believe that it is important to love the products that we stock here at Naylors, so that we can recommend and share our experiences of what we think would work for you. When it comes to shampoos and sprays, we equestrians tend to stick to what we know works, so trying a new brand or product might not be the top priority on your list, and that's why we decided we would do it for you.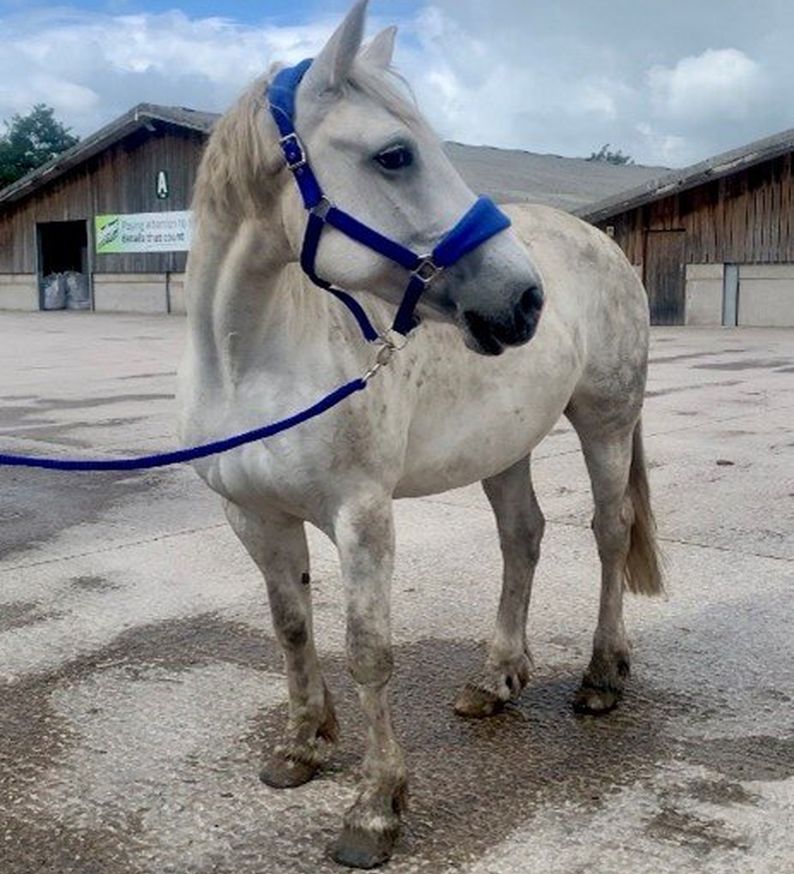 We were given the opportunity to try out some of the EZI-GROOM range and here's what we put to the test - the body wash brush, deep clean shampoo, mane and tail spray, and mane and tail brush. We put these products to the ultimate test of all tests, by bathing a filthy grey mare, say hello to Missy! If you want to see the video results head over to our Instagram page @naylorsonline for the full before and after. And the verdict on the products.... We honestly loved them all, so much so, that we wanted to share what's great about each of the products and why you and your horse should definitely give them a go.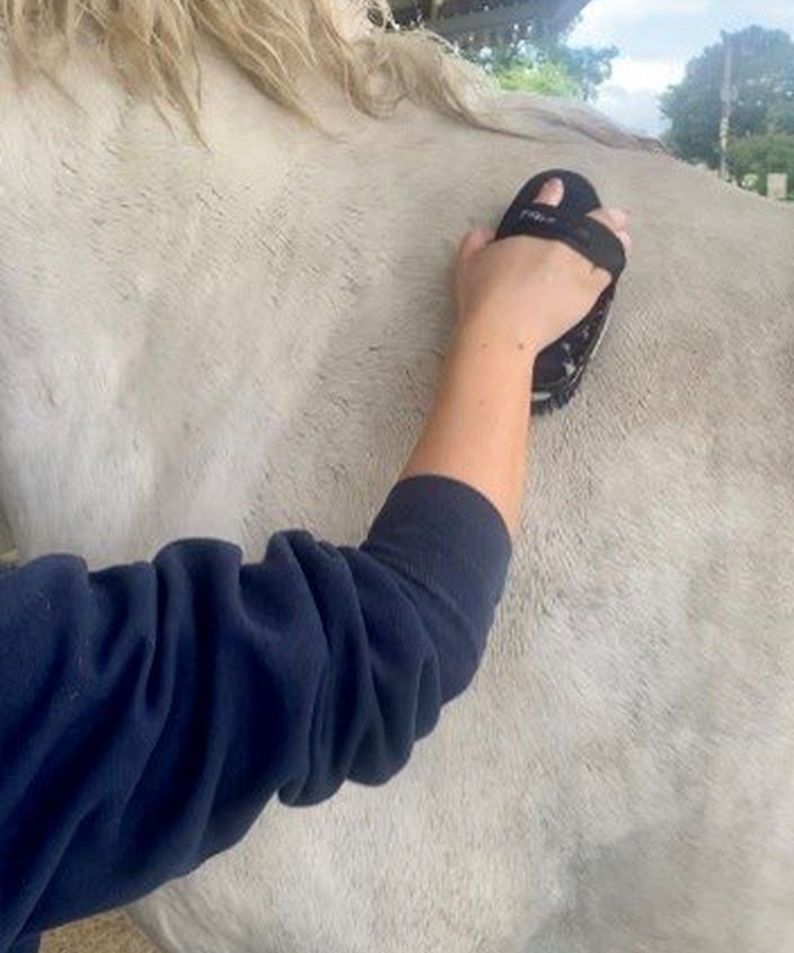 This product absolutely changes the bathing game, you no longer need to use a sponge on its own, or even your hands. This body wash brush allows you to cover a lot more surface area and helps you do a much more thorough job. As there is more structure to this brush than a normal sponge, it allows you to apply slightly more pressure without trying, making sure to softly scrub out those stains. We found that if you use it in circular motions, it brings more dirt and grime to the surface for you to wash off. We think our test subject, Missy, quite enjoyed this part of the bath; it must have provided a good scratch for her. We also found this product particularly good for washing legs and getting into the harder to reach areas. Overall, we think this is an absolute essential for bathing, it reduces the amount of time spent on scrubbing and makes your life easier. If you regularly bath for showing or competing, we highly recommend this product, we would rate this product a 10/10.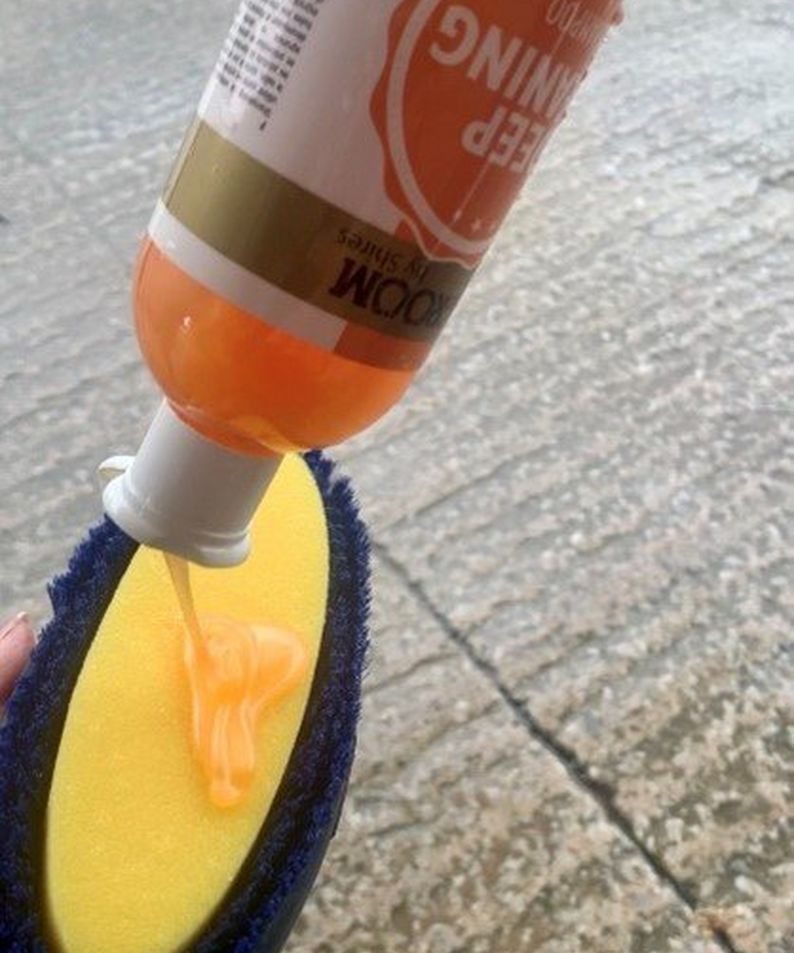 Before we even put any water or shampoo to our grey mare, we would just like to add she had been living out all summer (until she went to pony camp where she acquired a few stable stains) and she had also not had a bath over the summer season, so she really was the ultimate test for this shampoo. The first thing to mention is that this deep clean shampoo smells amazing. Secondly, we found that a little goes a long way, however as Missy was so dirty it took quite a bit of product to get her sparkling in one wash. The outcome after washing off all the shampoo proved that it really does do what it says on the tin, a deep clean, all the stable stains and dirt had been washed away. Something else we loved about this product is that it provided a beautiful shine to the coat, even on a grey. If we do say so ourselves, she looked fantastic and like a totally new horse. Although most shampoos would do the job when it comes to bathing your four-legged friend, we think this one stands out from the crowd, because of the shine it gives, pictures don't quite do it justice, as her legs were especially super shiny. Our rating for this shampoo would be a 9/10.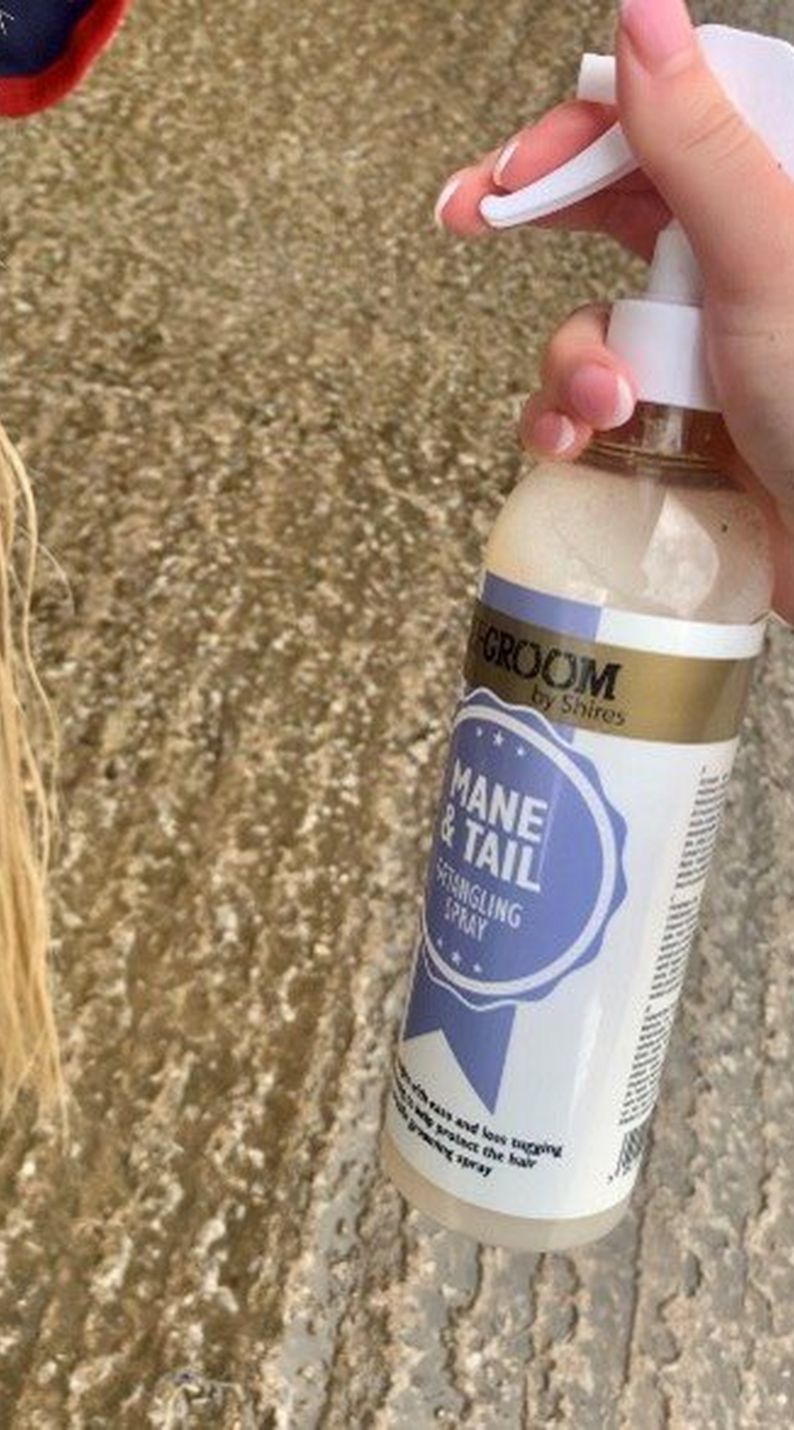 When testing this mane and tail spray, it is important to know that Missy's mane doesn't know which side of her neck it lives on, and her tail was rather bushy and tangled prior to using it. We tried this product on a wet mane and tail, and we found that it was really easy to brush through those tricky knots, in comparison to when we tried to brush through the tail without. On top of this, we also found that as Missy's mane dried it did so onto just one side of her neck, an absolute miracle! This product has a fine mist with a pleasant scent, there's genuinely nothing not to like and therefore our rating for the mane and tail spray is a 10/10.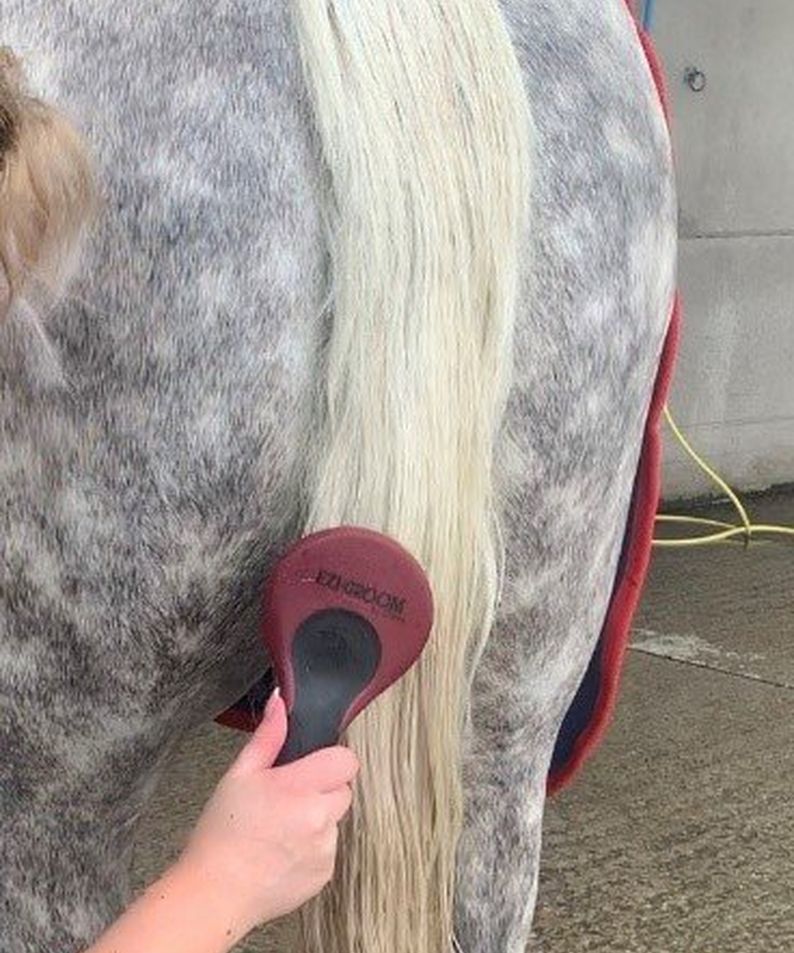 In general, one of our favourite parts of grooming a horse has to be it's tail, right? We find it so satisfying, but there are only so many variations of a mane and tail brush that there can be. What we like about this brush is its value for money, although it doesn't look super fancy it does the job extremely well for the price. It has a soft touch handle which provides good grip, and the plastic bristles are firm enough to get through and detangle knots in the mane and tail. With our review in mind, we would rate this product a 9/10.
Overall, we love the EZI-GROOM range, and we can rely on their products for a squeaky clean and fresh finish. If you fancy trying these products or are looking for a reliable and affordable brand to go to when it comes to grooming or bathing, we recommend you try something from the EZI-GROOM range. You can shop the range using this link. Happy grooming!