When it comes to horse riding, there is no more serious consideration than getting a horse riding hat
It should be the number one priority of any rider to get a riding hat that fits correctly and offers excellent protection.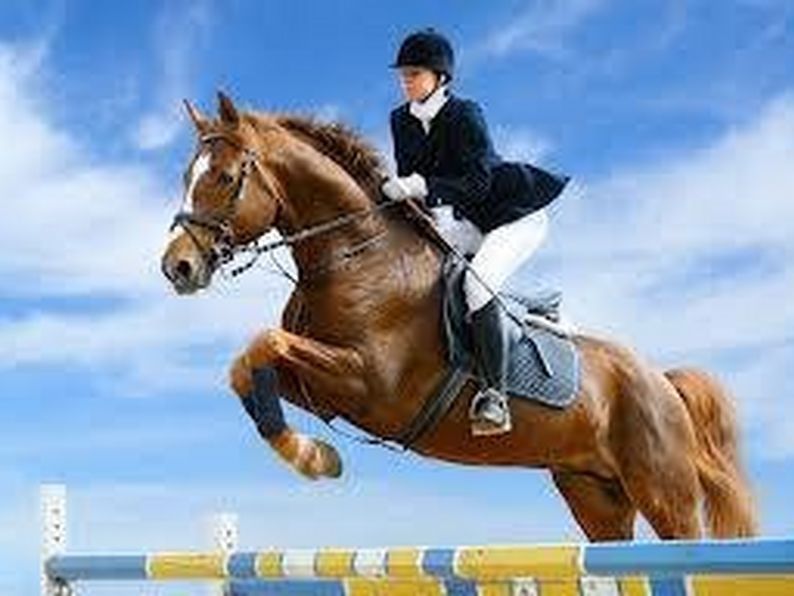 Safety is the ultimate reason for wearing a riding hat. It's for your protection and you should never be tempted to ride without one, ever. Whilst many have an undeniable fashionable charm when worn, they are a serious purchase. Many people don't realise that the safety features of riding hats deteriorate with age and use. It's recommended that you replace your hat at least every five years but more often under high usage. If you drop your hat or it swings into action and saves your head, you should replace it immediately.
Below are the 5 things we think you should consider when you're buying a new riding hat to ensure you get the safest, most suitable hat for you and the activity you love.
1 – Riding hat size and fit
It may seem obvious, but the sizing of your hat is crucial for it to be effective at protecting your head. The wrong fit will not only diminish the safety of the hat, it may also affect your vision when riding if it slips forward.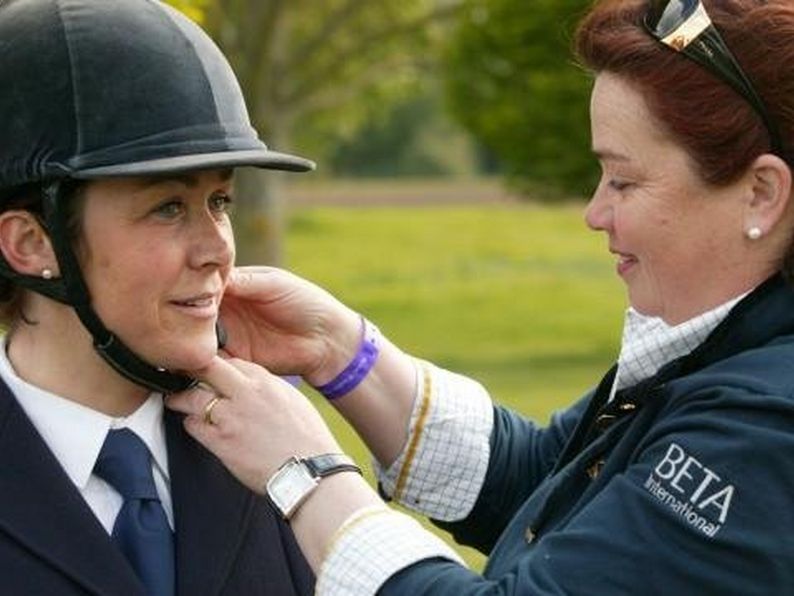 It may be tempting to make a compromise based on cost or even the look of the hat but this is something you really have to remain firm on. If you wear a hat and it doesn't feel comfortably snug on the head, then it is not the right hat for you. We always recommend having your riding hat fitted by a trained member of our staff in store. They know the signs of a well fitted hat and the techniques for getting it right as they've been trained by BETA.
If you order from our website, we'll be happy to check the fit for you if you bring it into store.
2 – Type of riding hat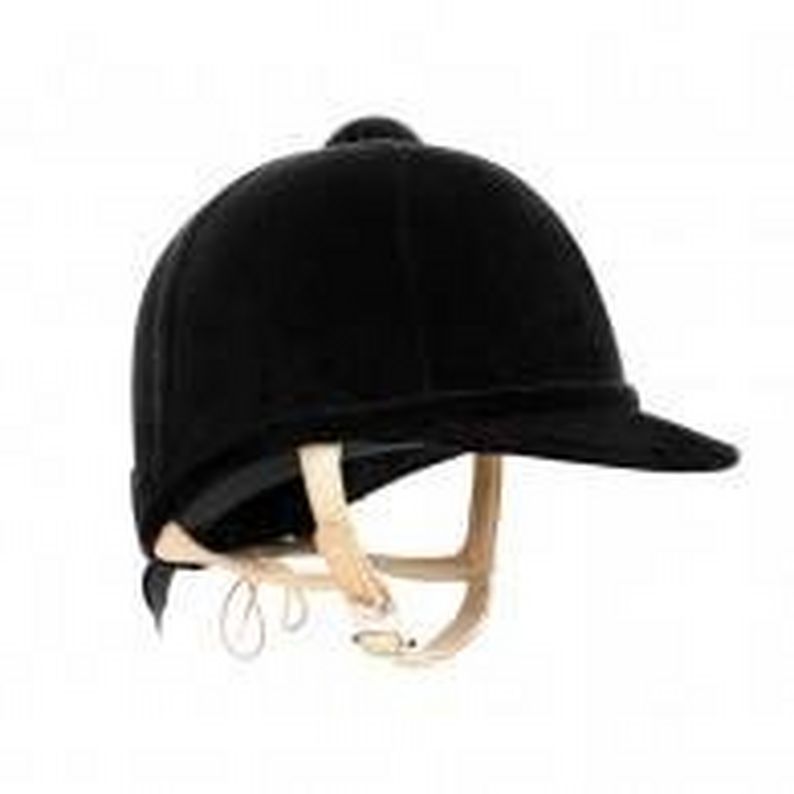 Velvet riding hats
The crème-de-la-crème of riding hats has to be the traditional, smart velvet hat. These are most suited to competition use such as showing, dressage and show jumping. They look great when taking part in a hunt too.
Look out for leather and nylon harnesses on these hats. It's personal preference on whether you prefer the look and feel of one over the other.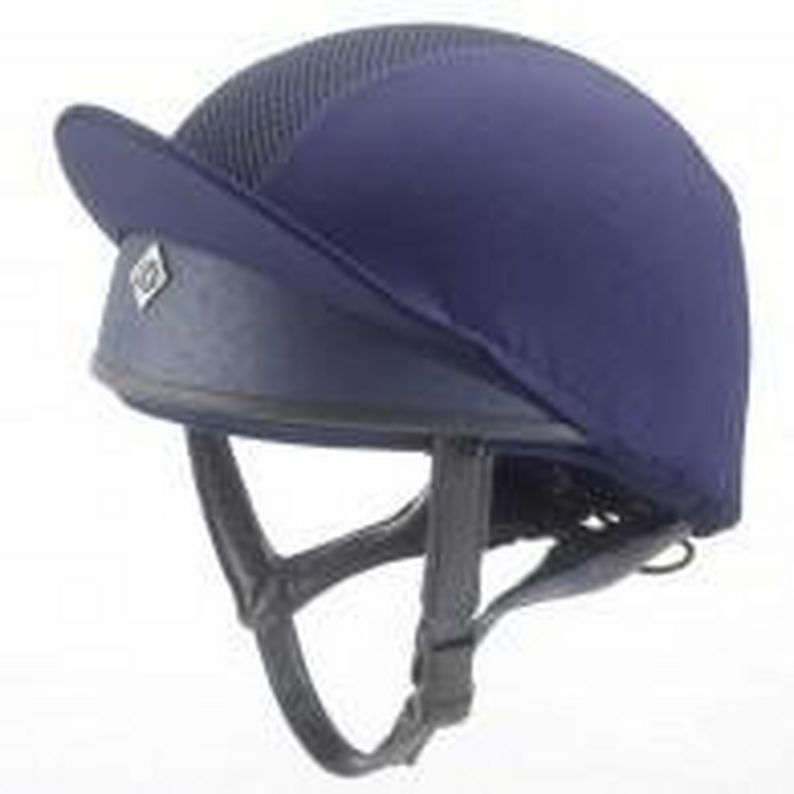 Skull riding hats
Skull riding hats are perfect for cross country use as they have no fixed peak. This is a safety requirement enforced by British Eventing and FEI so that if a rider takes a fall during a high-speed element of the cross-country phase, they do not unduly damage their head if they land on the peak. The extra protection built into the materials and the design of skull hats promotes safety over looks.
Skull riding hats are usually fitted with a hat cover which is usually sold separately in a wide variety of colours and designs. Unknowingly losing the cover on a cross-country track leaves the rider with the famous bullet head look! Always worth a chuckle.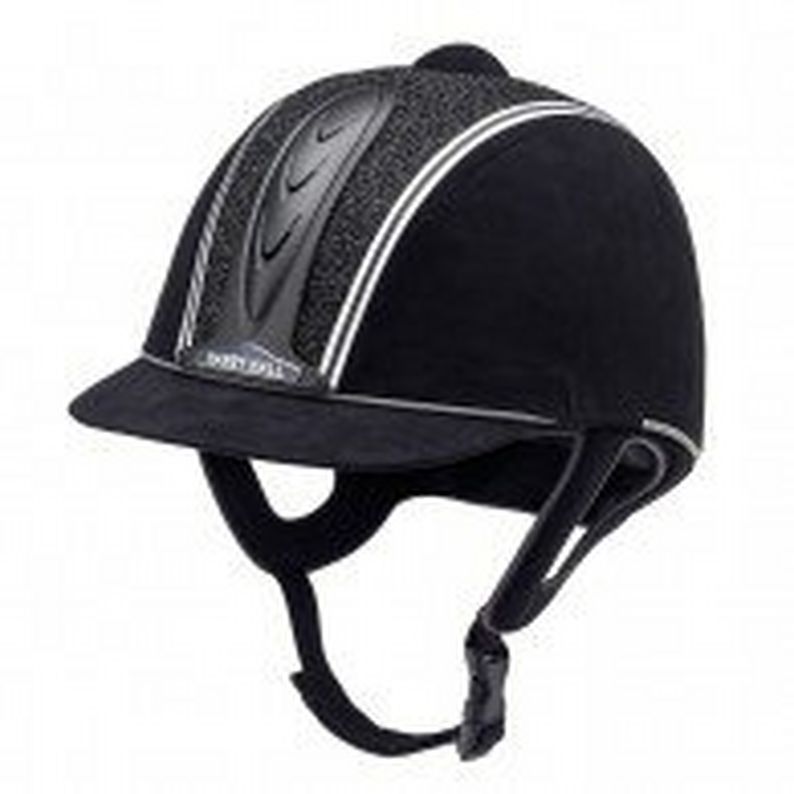 Standard riding hats
The most common riding hat owned by every rider is functional but it can also be stylish and show off your personal taste. It's what you'd normally wear for hacking out or training in the ménage. There are loads of brands to choose from and it's best just to have a browse through our riding hats pages or pop in to see the range in store.
3 – Ventilated riding hats
Some brands make riding hats in both vented and unvented variations. Some riders prefer to have an unvented hat because of the way they look, which is perceived to be cleaner and most fashionable.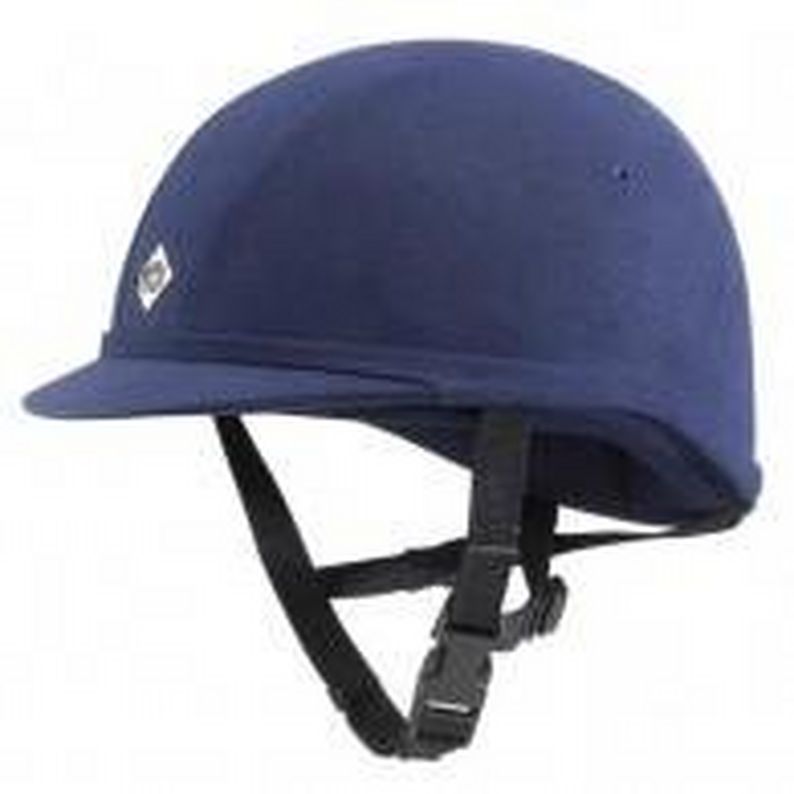 Others prefer to have a vented hat because it will keep their head cooler when they are riding, especially in hot weather. The vents do give a modern look to the hats too which we like.
Some styles are specifically designed in a vented style such as the Ventair Champion Riding Hat which is available for adults and children.
4 – Safety standards
How do you know if your riding hat is up to standard? Did you know that officials at some competitions will check your riding hat to ensure that it complies with their minimum requirements and that they will stop you from competing if it's not up to scratch?
In Britain, you should make sure your riding hat complies with either the EN 1387 standard or the PAS 015 standard. A product with a British Standards Institute's Kitemark must also comply with one of these standards but the Kitemark assures you that the manufacturer also undergoes rigorous scrutiny by BSI to ensure compliance and proper testing. Full details about safety standards can be found in this BETA document.
5 – Competition regulations
As with skull hats being compulsory for cross-country competition, you must check with the authority overseeing your particular discipline as to which types of hat are permitted. British Dressage, the British Show Jumping Association, British Eventing and the Pony Club will all have information on this and their regulations may change from time to time.
Summary
Once you have taken the time to understand the safety aspects of your next riding hat, it comes down to the activities that you will be doing.
If you're someone who spends most of your time hacking out, then a standard riding hat is most suitable and you'll have plenty of choice. If you are a rider who does a lot of cross-country riding, then you will need the added protection that comes from a skull hat, whilst velvet hats are ideal for competing and hunting.
And don't forget, if you drop your hat or sustain a fall and hit your hat then you should replace it immediately.