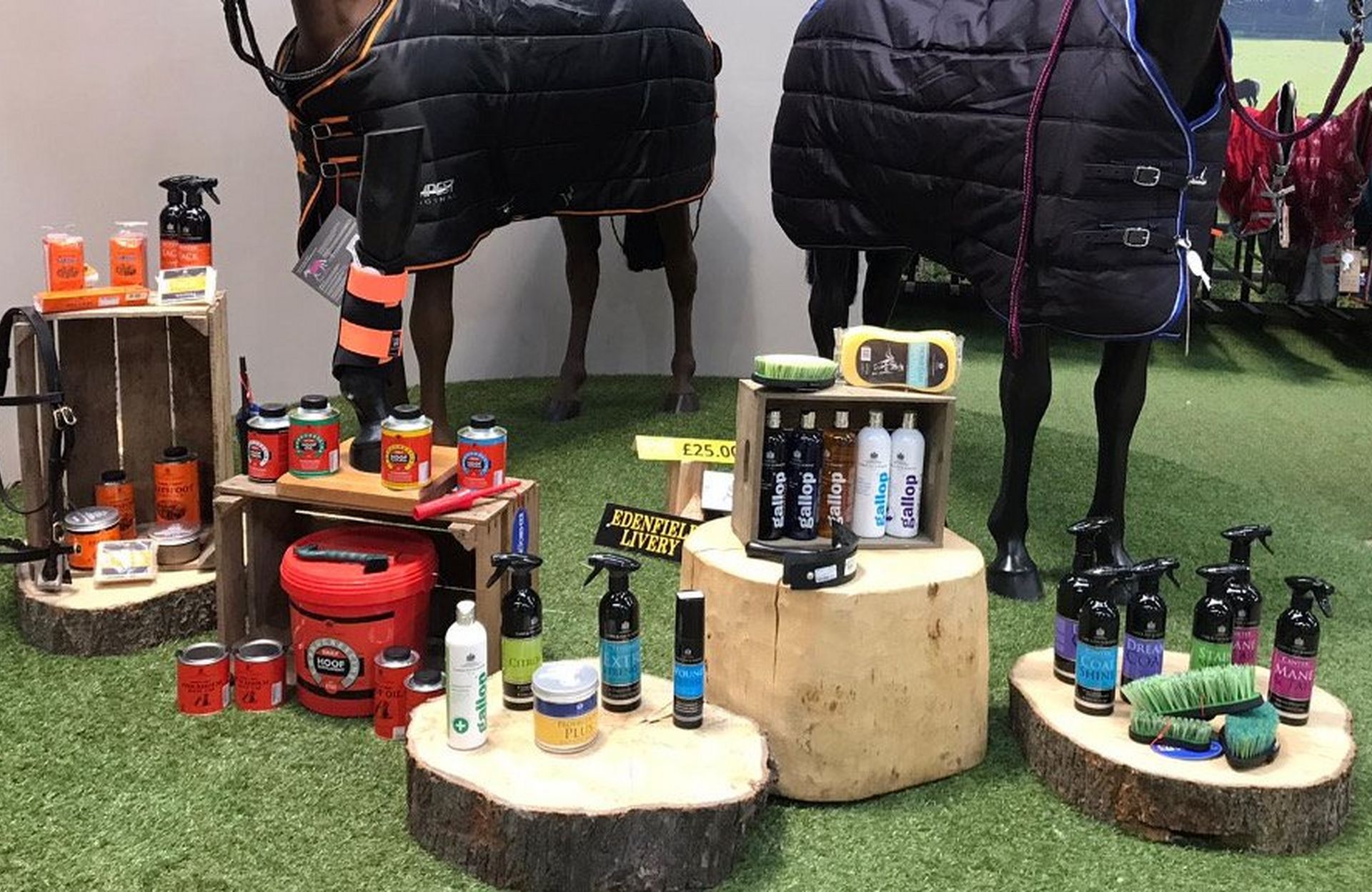 Carr & Day & Martin is a renowned brand and loved by equestrians all over the world. Are you looking to prep your horse for show season? Get your tack in top-tip condition? Or maintain their health? From hoof-care, leather-care, coat care and health care - they really do have it all! There is no doubt you may have heard, or seen, these products should you own a horse yourself. However, if you're unfamiliar with this incredible brand and their innovative products... you're about to have your horse-care game shaken!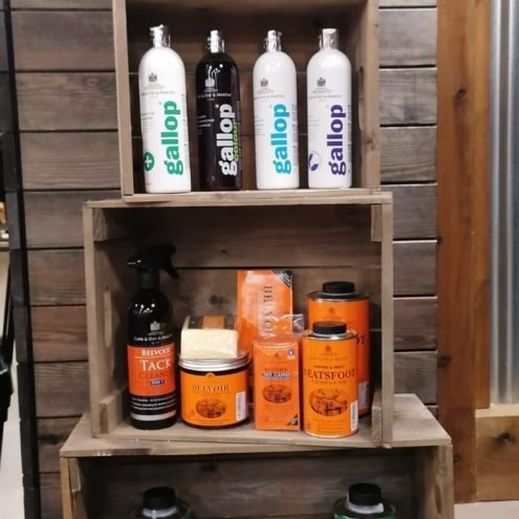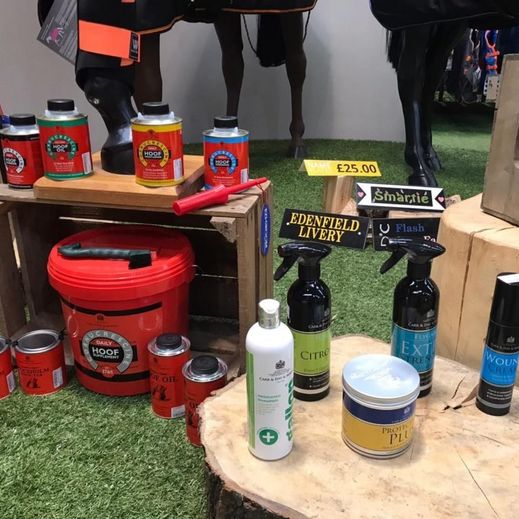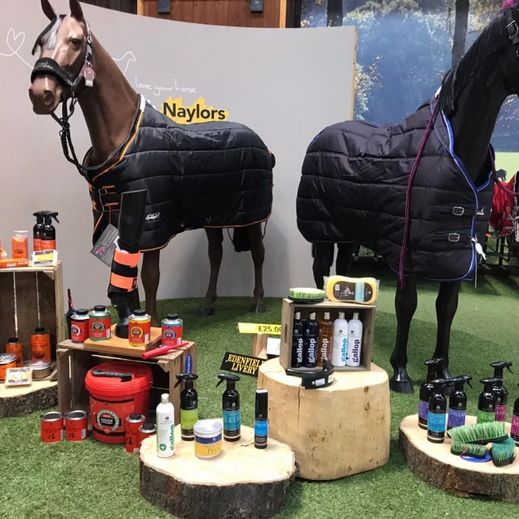 Their History
Carr & Day & Martin are the UK's oldest manufacturer for horse care products, paving the way for equine products since 1765. They are prolific market leaders dedicated to producing premium equine products to offer your horse the best possible care.
Whether you're a newbie, a professional rider or a discerning horse owner - their products offer that 'one-stop-shop' for all your horse care needs!
Coat Care Best-Sellers
We as horse owners are always striving for the ultimate glossy, clean and gleaming coat, right? Well, lo and behold Carr & Day & Martin's incredible coat care products! Here are their most-loved coat-care products loved by you!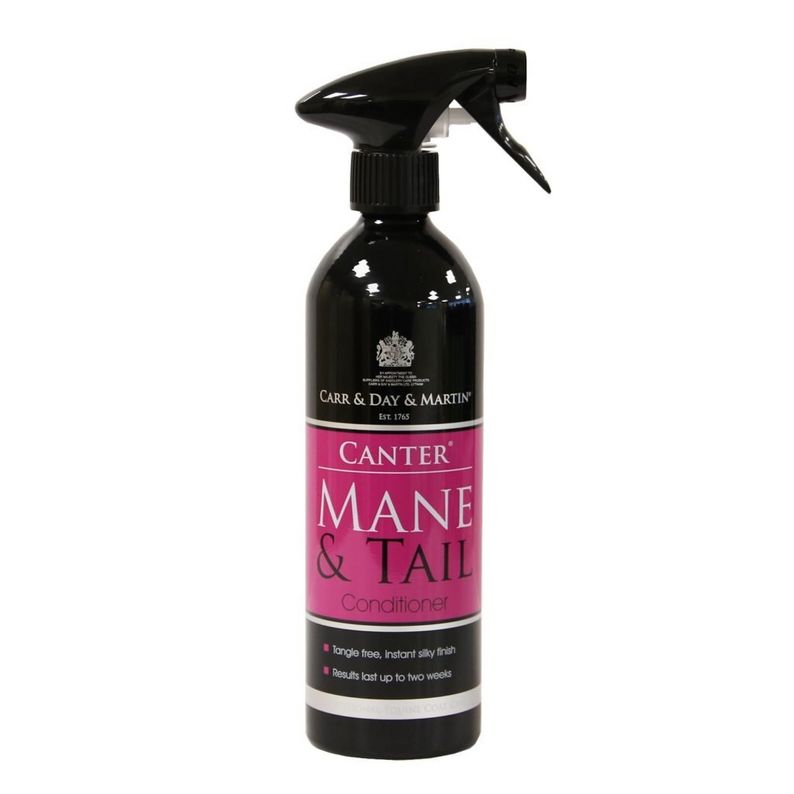 This is Carr & Day & Martins number one selling product - and we know exactly why!
Perfect for keeping hair sleek, soft and tangle free, Canter Mane & Tail acts as a powerful dentangler and ensures grooming is made quick and easy while reducing hair breakage and ensuring a long lasting, oil free shine.
Equimist 360 from Carr & Day & Martin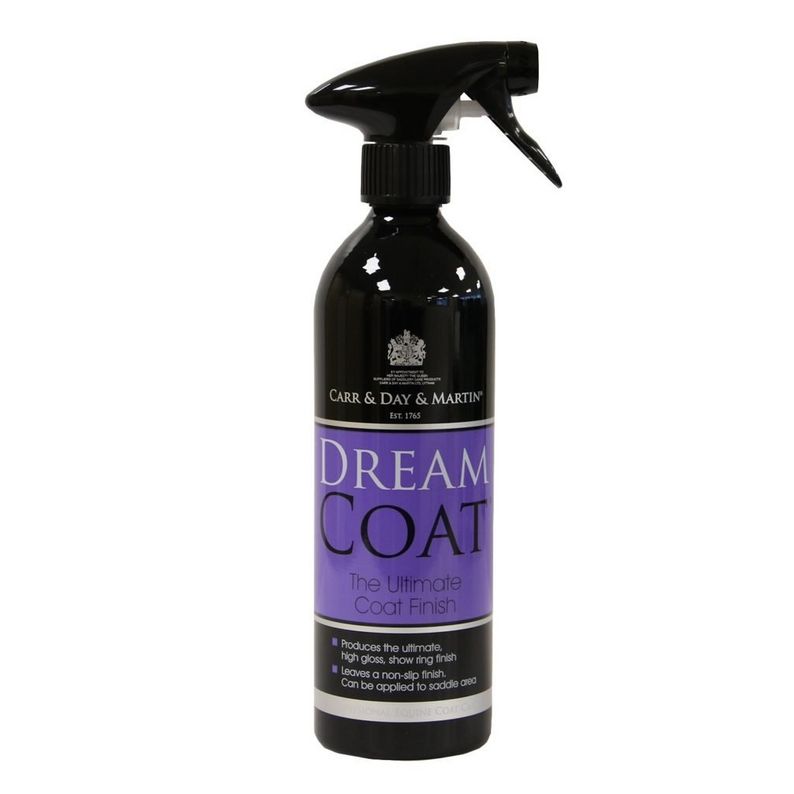 A coat spray designed to help your horse stand out from the show crowd!
Offering the perfect high gloss finish, the Ultimate Coat Finish provided a unique non-slip formula which helps to highlight muscle definition for the ultimate look. Dreamcoat Ultimate Coat Finish can also be used on the saddle area without it becoming too slippy and leaves no residue or grease.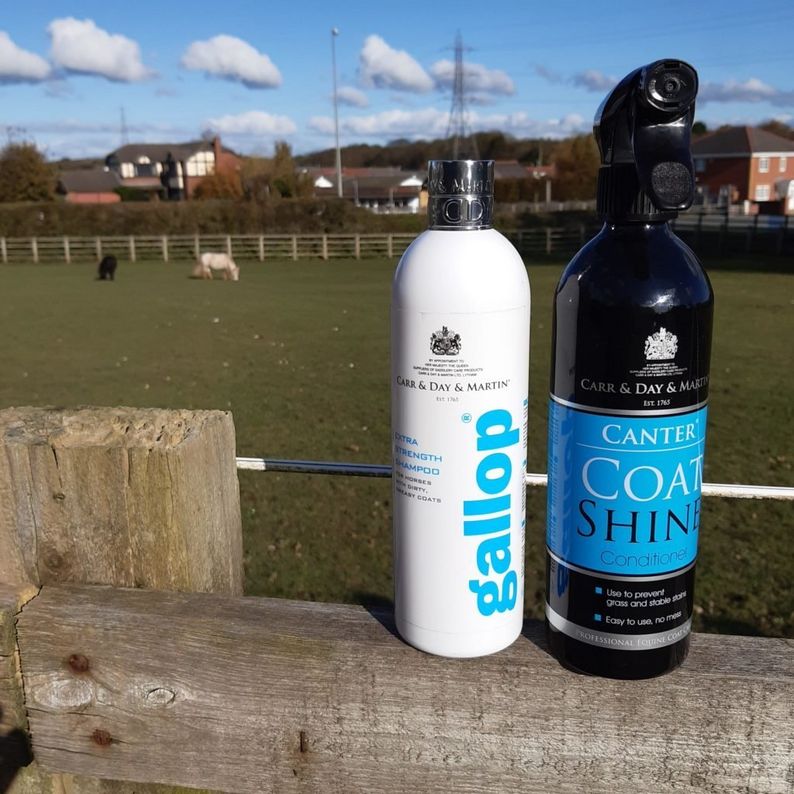 Gallop® Extra Strength Shampoo Spring and Summer are vastly approaching, which only means one things! We can finally bath our horse! This is an extra thick shampoo with double the level of active ingredients. Designed to effectively removes dirt, grease and dust from the horse's coat.
Canter Coat Shine Perfect for repelling stains from grass, mud and manure, Canter Coat Shine provides an oil free, non-greasy shine. Canter Coat Shine is a multi-use coat conditioner which can also be used to create the perfect quarter marking as well as helping to prevent rugs from rubbing if applied to the chest and shoulders.
Hoof Care Best-Sellers
Maintaining healthy hooves is vital to keep our horse's happy & healthy and to keep those vet bills away! Carr & Day & Martin offer an extensive range of fantastic hoof care products to promote healthy hooves all year round.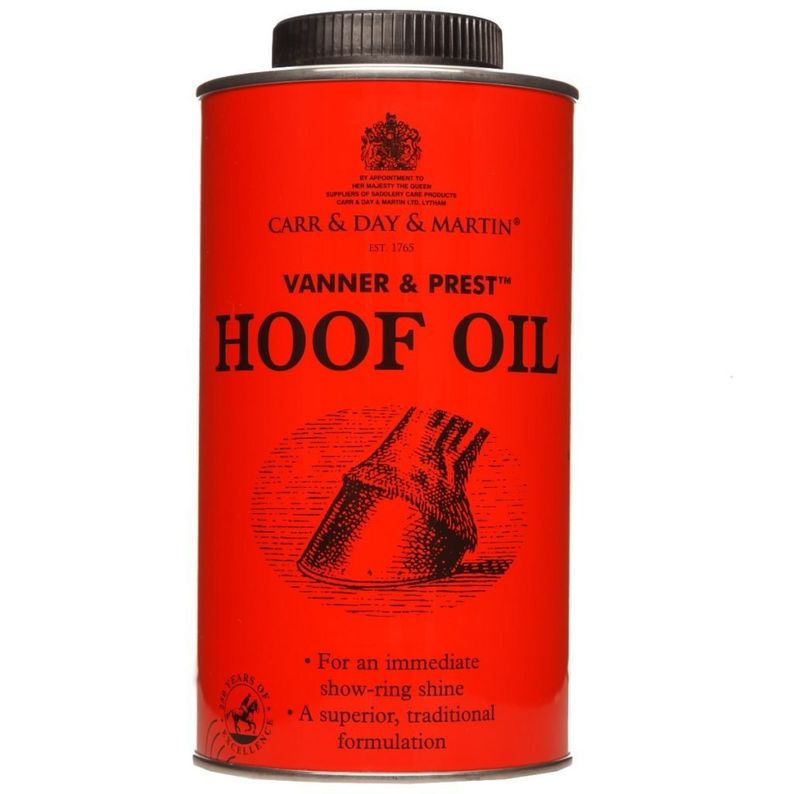 Carr & Day & Martin® Vanner & Prest™ Hoof Oil provides a show quality shine and helps maintain healthy hooves. Vanner & Prest™ Hoof Oil is a traditional formula containing pine tar oil and mineral oil that offers mild antibacterial properties.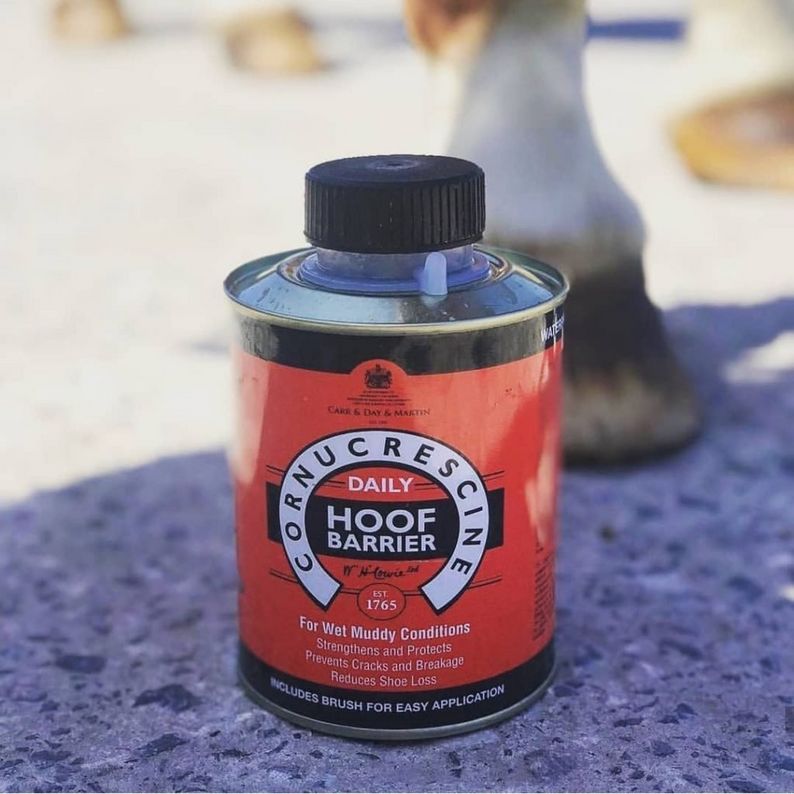 Carr & Day & Martin® Cornucrescine Hoof Barrier strengthens and supports hoof structure to help improve health and shoe retention.
It creates a 'one way barrier' to protect the hoof from excessive absorption of water and urine. It also waterproofs the hoof but also allows it to breathe naturally. Designed to repel moisture with an anti-bacterial agents to help protect against infection.
Cornucrescine Hoof Barrier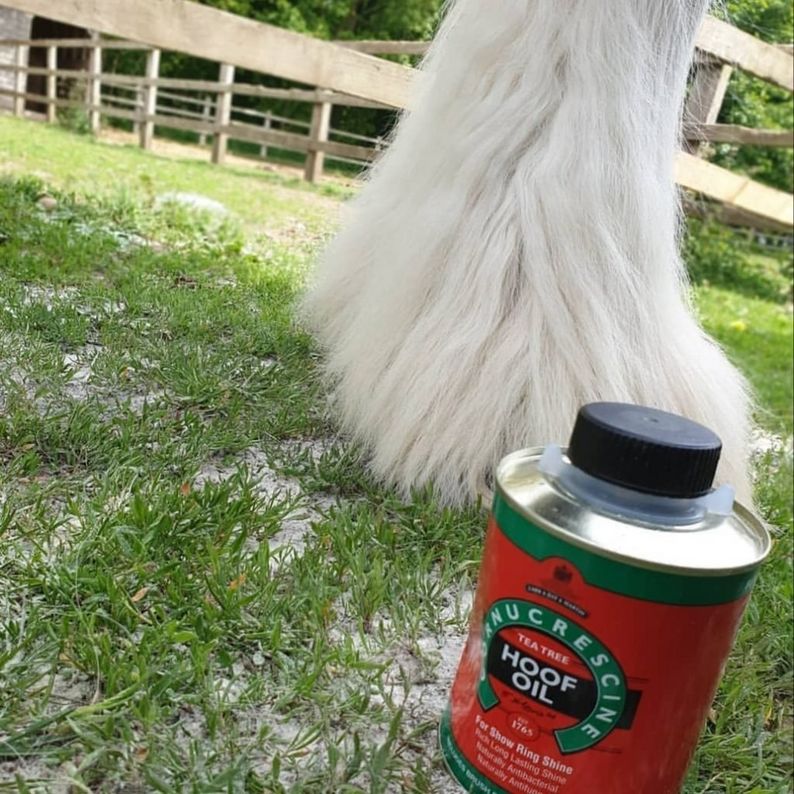 Carr & Day & Martin® Cornucrescine Teatree Oil Hoof Oil maintains and protects the hoof while leaving a long-lasting show ring shine. Cornucrescine Teatree Oil Hoof Oil is a rich, translucent oil known for its antibacterial and antifungal properties. Integral brush for easy application.
Cornucrescine Tea Tree Hoof Oil
Health-Care Best-Sellers
From flysprays, to sweet itch solutions to leg cooling gel - Carr & Day & Martin offer incredibly effective products for a healthy horse. Whatever skin, health or ailment your horse may endure or suffer, you'll find a product that will help battle the problem!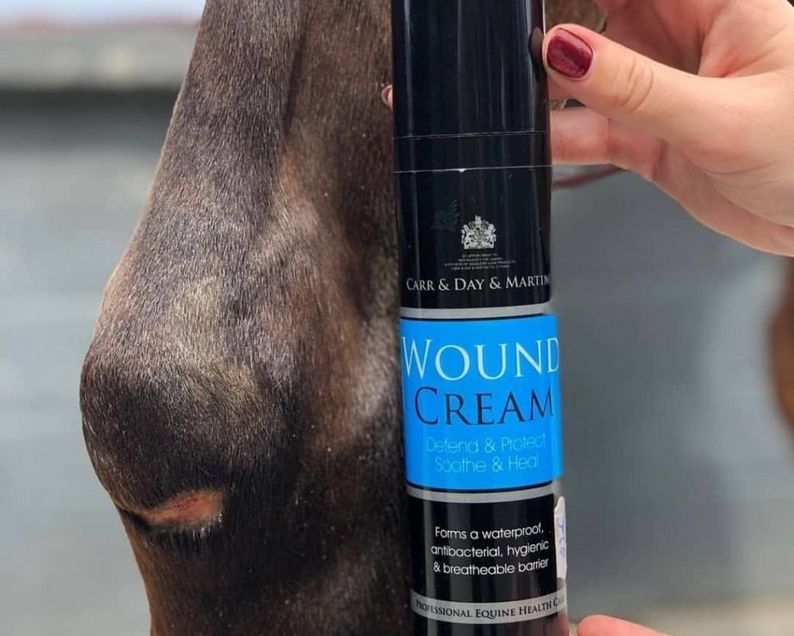 This is an antibacterial cream that aids the natural healing process - ideal for minor wounds, cuts and abrasions. It is also useful in the treatment of mud fever. It forms a water resistant barrier and allows the skin to breathe freely and heal correctly.
Leather-Care Best-Sellers
After these gruelling Winter months our tack can feel the raft of the cold and damp weather and storms! From mould, to cracks to stiffness - our tack is something that may need some TLC before Spring and Summer arrives. Carr & Day & Martin have a range of leather-care products and treatments to restore your tack to brand new!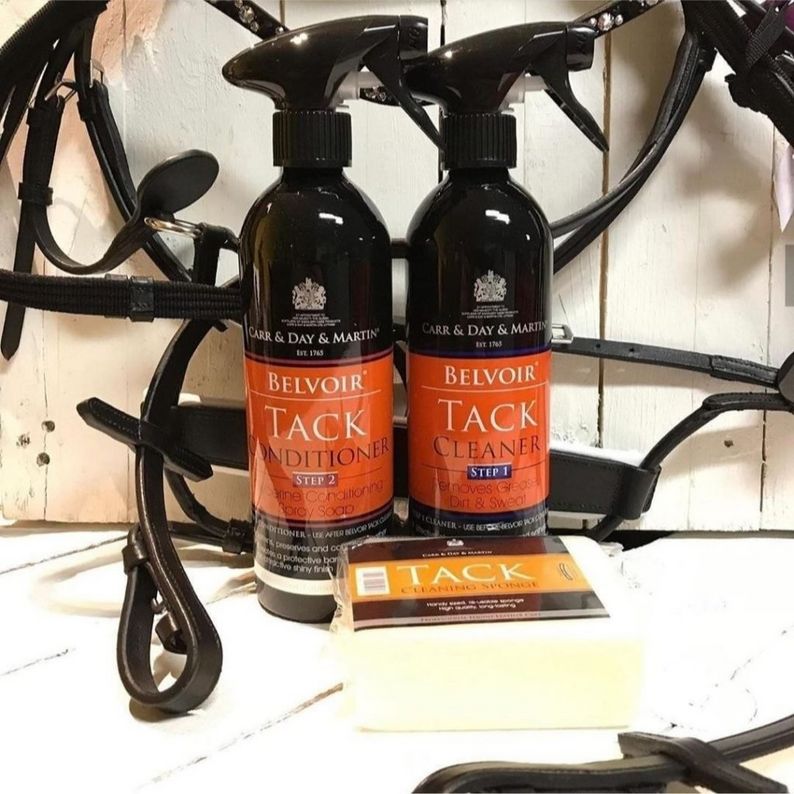 Featuring a effective tack cleaner which requires no scrubbing before conditioning, the Tack Cleaner helps to gently lift ingrained grease, sweat and dirt and is easily wiped away.
The neutral pH formula will not rot the stitching or overly dry the leather whilst the antifungal properties prevents the growth of mould or mildew. The Tack Cleaner can be used to help remove existing mould from tack leaving a perfect canvas for the immediate application of a conditioning soap or oil.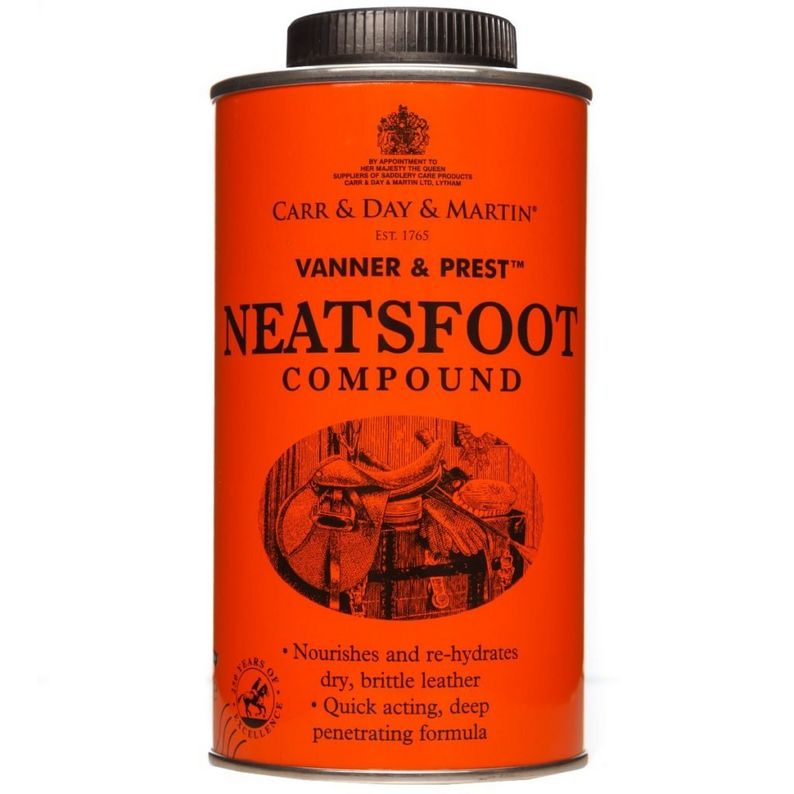 The Vanner & Prest™ Neatsfoot Oil Compound is a deep penetrating oil compound that nourishes and restores old and new leather. Vanner & Prest™ Neatsfoot Oil Compound is ideal for regular use to prevent leather becoming dry and brittle and can also restore leather after storage or for after prolonged use in the rain.
The Vanner & Prest™ Neatsfoot Oil is a rich formula that contains pure neatsfoot oil and mineral oil. Apply thinly to the flesh side of clean leather.
Vanner & Prest Neatsfoot Compound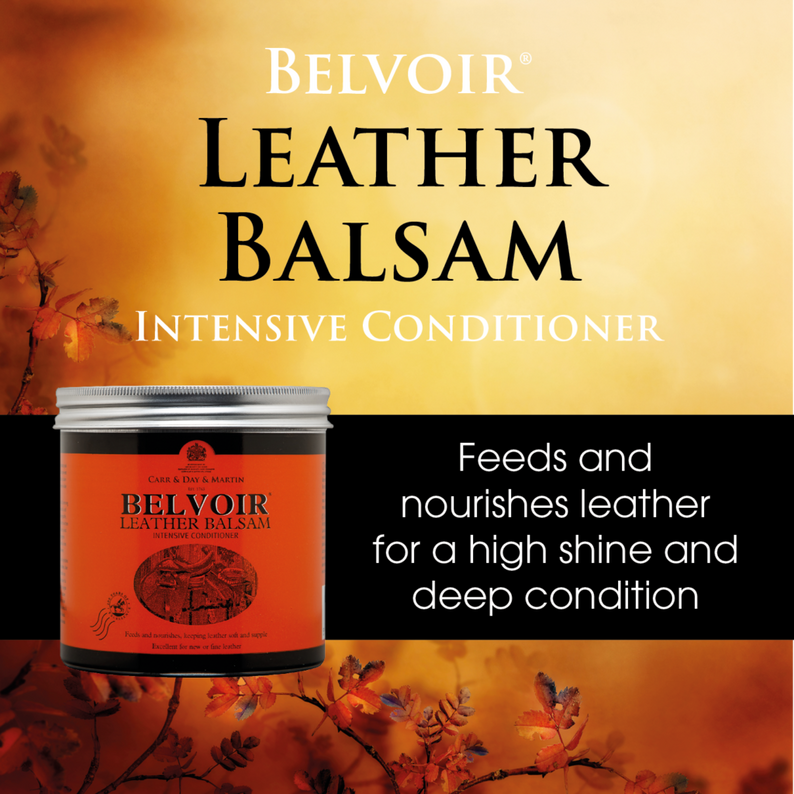 Carr & Day & Martin® Belvoir® Leather Balsam feeds and nourishes leather and is ideal for new, fine or saturated leather. Belvoir® Leather Balsam offers a soft wax formula that is easy to use and deeply penetrates the leather. The Belvoir® Leather Balsam contains beeswax and lanolin both known for their moisturising properties.
We hope this article gave you an insight into the incredible brand, Carr & Day & Martin! Have you tried and tested any of their products before? Let us know in the comments your thoughts and recommendations!