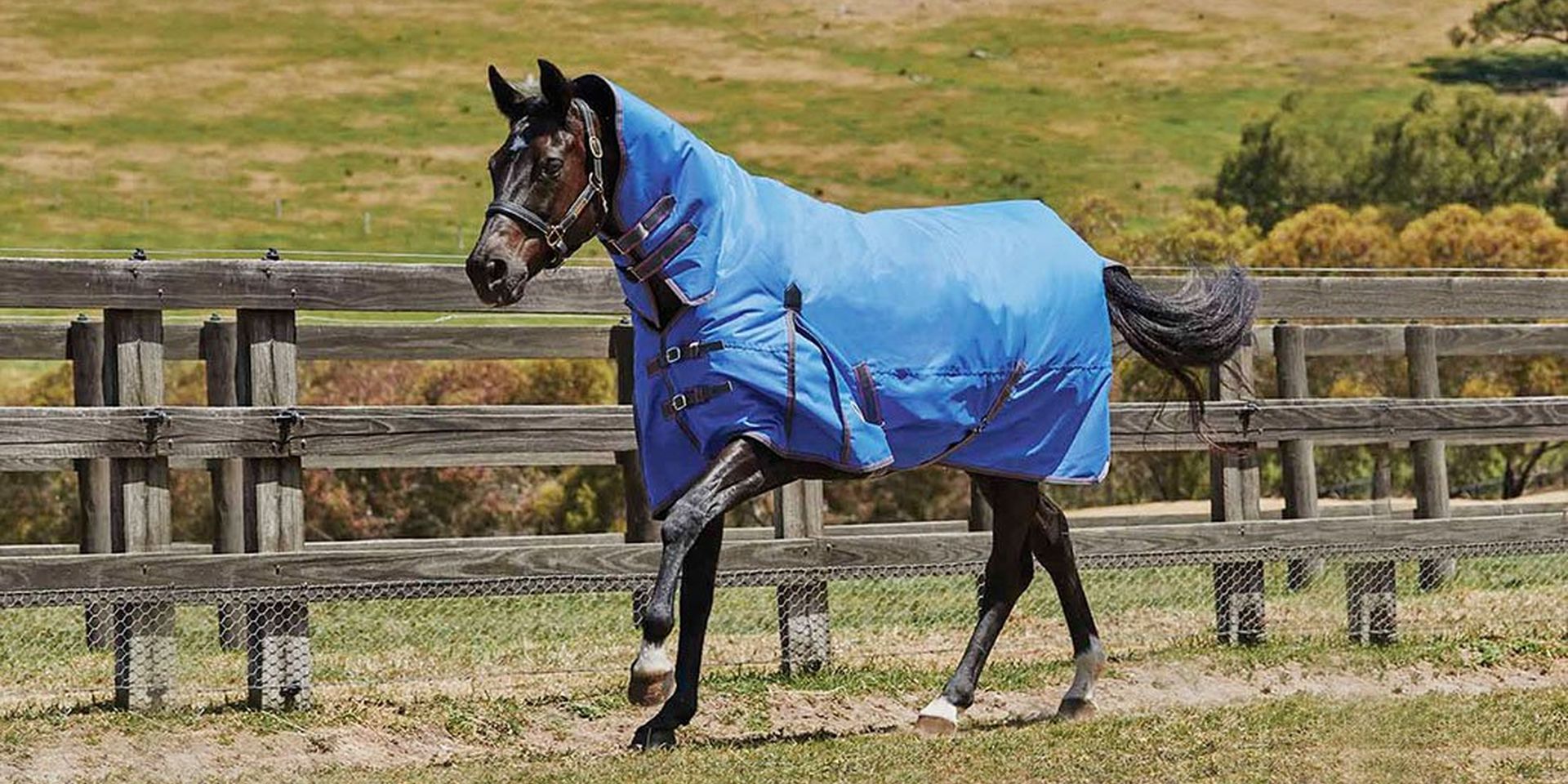 Autumn days when the grass is jewelled. The colder weather means it is now time to re-consider your horse rug wardrobe for day and at night. Every horse is different just like people some are always warm and others are more susceptible to the cold.
With the vast array of rugs on the market we know it can be difficult to choose the right rug for your horses so we've put together a rug guide to help you choose the most suitable rug for your horse this winter.
We stock a wide range of rugs at Naylors from top brands including WeatherBeeta, Horseware and Masta. We have every rug you could possibly need from a fleece to a standard neck stable rug right up to a heavyweight combo turnout rug. Every year brands take it to the next level when it comes to manufacturing products which are filled with technology and offer the optimum comfort and style for your horse. This year WeatherBeeta have launched their ComFiTec range and there's exciting products from Masta and Horseware too.
What should you consider when choosing a horse rug?
Rug weight
Style
Purpose
Cost
Rug Weight
First of all it is important to know what weight rug your horse requires. The various weights of rugs determine the thickness and warmth for your horse. The most common rug weights are lightweight, medium weight and heavyweight.
Lightweight rugs (less than 100g) usually have very little fill and are designed for the wet summer month to help keep your horse dry and they are also useful for the Summer to Autumn transition.
Medium weight rugs (approx. 200g) provide a good level of warmth for your horse and are ideal for horses that are not clipped.
Heavyweight rugs (upwards of 300g) are the most warming and they are perfect for winter weather, horses that are sensitive to the cold and those which are clipped.
Under rugs are useful as they are so as not only do they provide additional warmth they are thin and close fitting meaning they help to keep your horse's coat flat.
Fleeces, sheets and coolers are an essential for your horse's wardrobe due to their versatility. They help to prevent your horse getting a chill after being worked as the wicking properties allow moisture to be wicked away leaving your horse dry and warm. They are ideal for use when travelling or as a layer. If you use a fleece as a layer it is important to ensure it is fastened correctly to prevent slipping and discomfort for your horse. Sometimes a surcingle can be a good addition to improve the fit.
Rug style
There are several different styles of rugs from standard neck to combos as well as detach-a-necks.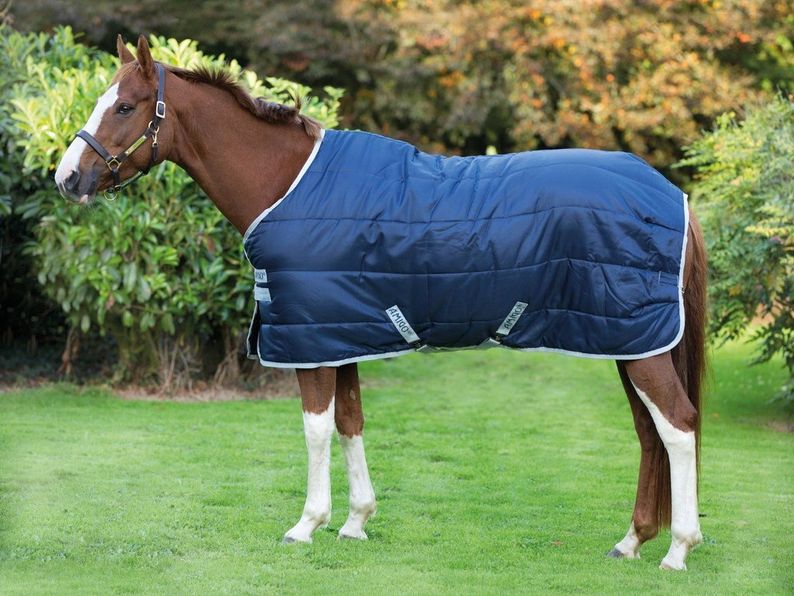 Standard neck rugs are the traditional style rug with a neck that ends at the withers
Combo neck rugs have a full length neck cover built in to the rug which stops behind the ears.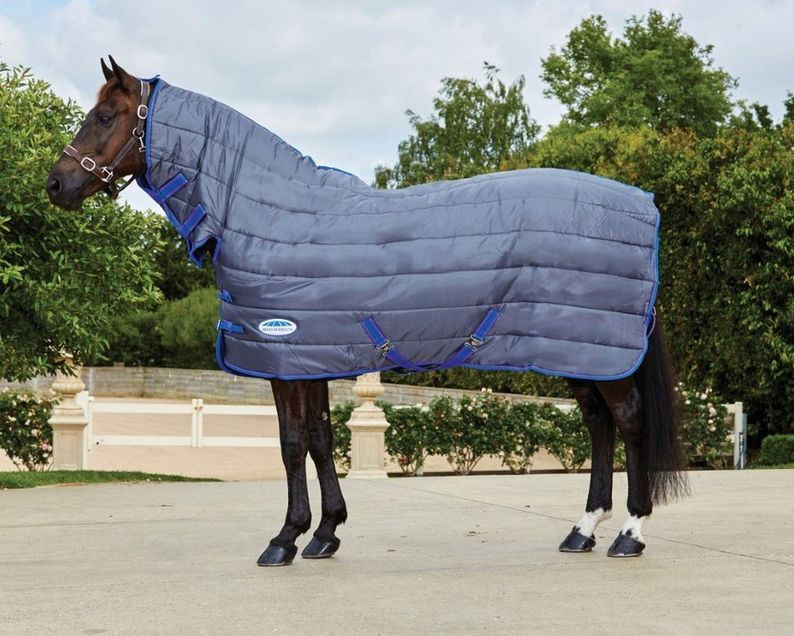 Detach-a-neck rugs provide the option of a standard neck rug or a full neck and are ideal if you want to use the same rug on your horse but would prefer a standard neck on warmer or dry days. The detach-a-neck rugs are usually connected by clips or velcro.
Designed to be worn in the field, turnout rugs have a waterproof outer. They are sometimes worn by stabled horses who are notorious for lying in their muck and getting both themselves and their rug stained.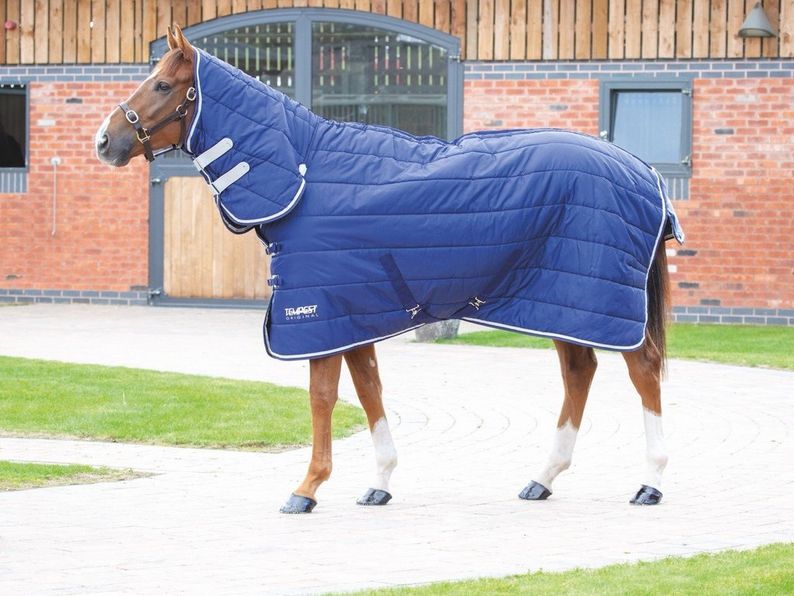 Designed for the stable, these rugs do not have a waterproof outer shell. They often are made from water-repelling material to help prevent absorption of any muck.
Purpose
Choosing whether to rug or not can depend on a few things including your horse's breed, their lifestyle, what you plan to do with your horse over winter and the severity of the weather.
Horses that live out
For horses that live out through the winter a suitable rug may need to be worn. Horses are much tougher than people think and when we're cold we can want to rug our horses up but sometimes it really isn't necessary. Think of wild horses, they develop fur coats to keep them warm over the winter months. More often than not a medium weight rug will be sufficient to keep a native or cob warm and dry without the risk of overheating.
Horses that go out for a few hours during the day
For horses that only go out for a day or even a few hours a day rug choice is still important. More often than not winter grazing is restricted which means your horse will spend more time in a warm stable than outside in the elements. With this in mind it is important to choose a rug which will keep your horse warm and dry whilst preventing him from getting too hot and sweaty (they do sometimes like a good buck and gallop when they are let out in winter). In very cold weather a heavyweight rug would be suitable however if your horse is likely to spend more time having fun in the field rather than standing around or attempting to graze then a medium weight could suffice. This all depends on your horse's behaviour when they are out in the field in the colder weather.
Horses that are clipped or competing
Horses and ponies are often clipped to help prevent them getting sweaty when being ridden in the winter months. Finer horses and those which are clipped for competing are more likely to feel the cold so a heavyweight rug should be used to help to keep them warm and sometimes an under rug may be essential. It is very important to ensure the rugs are securely fastened if layered to prevent accidents.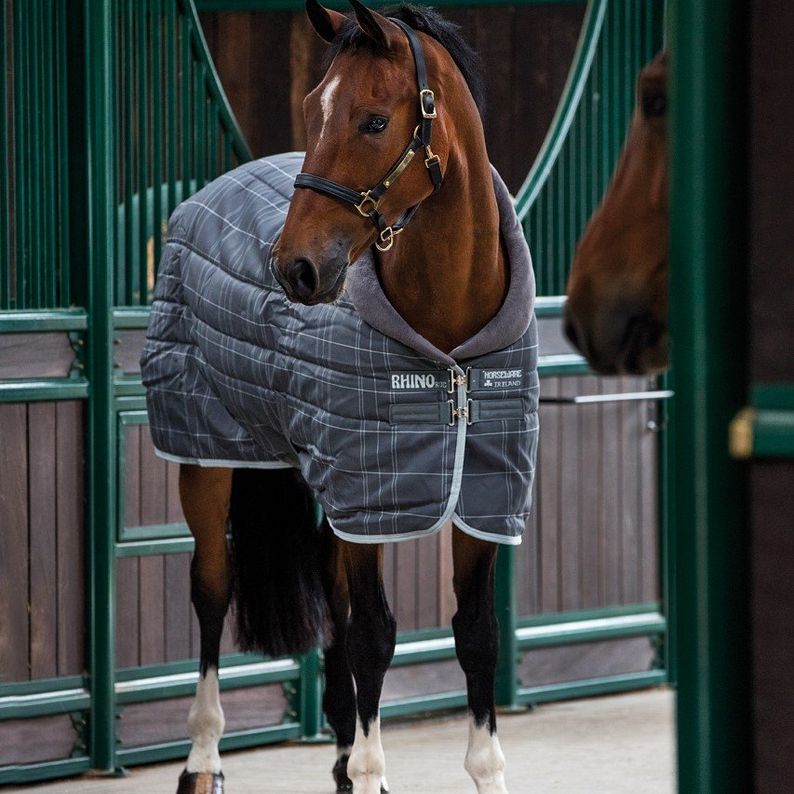 Stabled Horses
Horses and ponies who spend the majority of their time in a stable will need an appropriate rug to help prevent them from getting a chill. The weight of rug you choose will depend on the style of your stables. If they are outdoor stables with open windows a thicker rug will be required as the horse is more exposed where as those in a barn will be warmer as they will get the heat from other horses and their will be less air circulation when the main doors are closed.
Cost
At Naylors we stock a wide range of rugs with a style and budget to suit everyone. When it comes to buying a rug you can be stuck for choice and it is important to know how the pricing works. As with any item, the more expensive products are often made from better quality materials and will have additional features. Sometimes a cheaper rug is the most suitable particularly if the horse is prone to destroying its rugs. Investing in a good quality rug could save you money in the long run if you have a horse which respects its rug as the quality means it will last. WeatherBeeta are confident that the rugs they make are designed to last and therefore have introduced a 3 year warranty on the WeatherBeeta Turnout Rug range. Horseware Rambo Rugs also have a 3 year guarantee. This is reassurance that in the unfortunate event that your rug was not waterproof or breathable a replacement could be issued. *Terms apply (see manufacturer warranty information).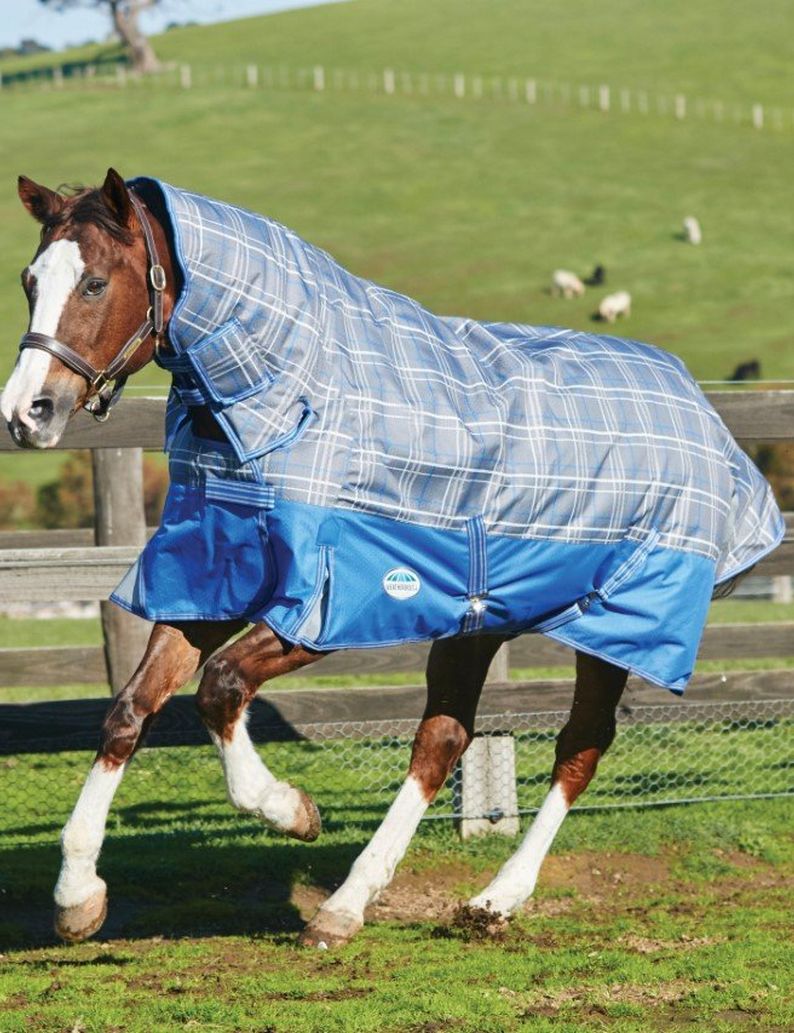 Key points to look for when choosing a rug?
• Ripstop – Stronger material than those with non-ripstop outer is designed to reduce the size of a tear due to the diamond weave which means it will rip to a point and stop rather than ripping across a whole side. This is much easier and cheaper to repair than having to buy a completely new rug.
• Denier – Also referred to as 'D' the denier refers to the strength of the outer shell and does not have any connection to the weight or warmth of the rug. The greater the denier the stronger the rug. If your horse is known for ripping his rug then it's best to choose a rug with a stronger outer. The 600D is the lowest strength rug and the greatest is the Masta Turnoutmasta with a strong 2500D outer.
• Polyfill – The inner filling which is used in most horse rugs. It offers excellent warmth without too much weight. The greater the fill the warmer the rug.
• Gussets – Gussets offer a greater amount of comfort for the horse as they provide room around the chest and shoulder.
Remember: you will never find a rug that is guaranteed not to rip as any rug that did not rip at all would not be safe for your horse to wear. A ripped rug is much better than an injured horse in the event of an emergency.