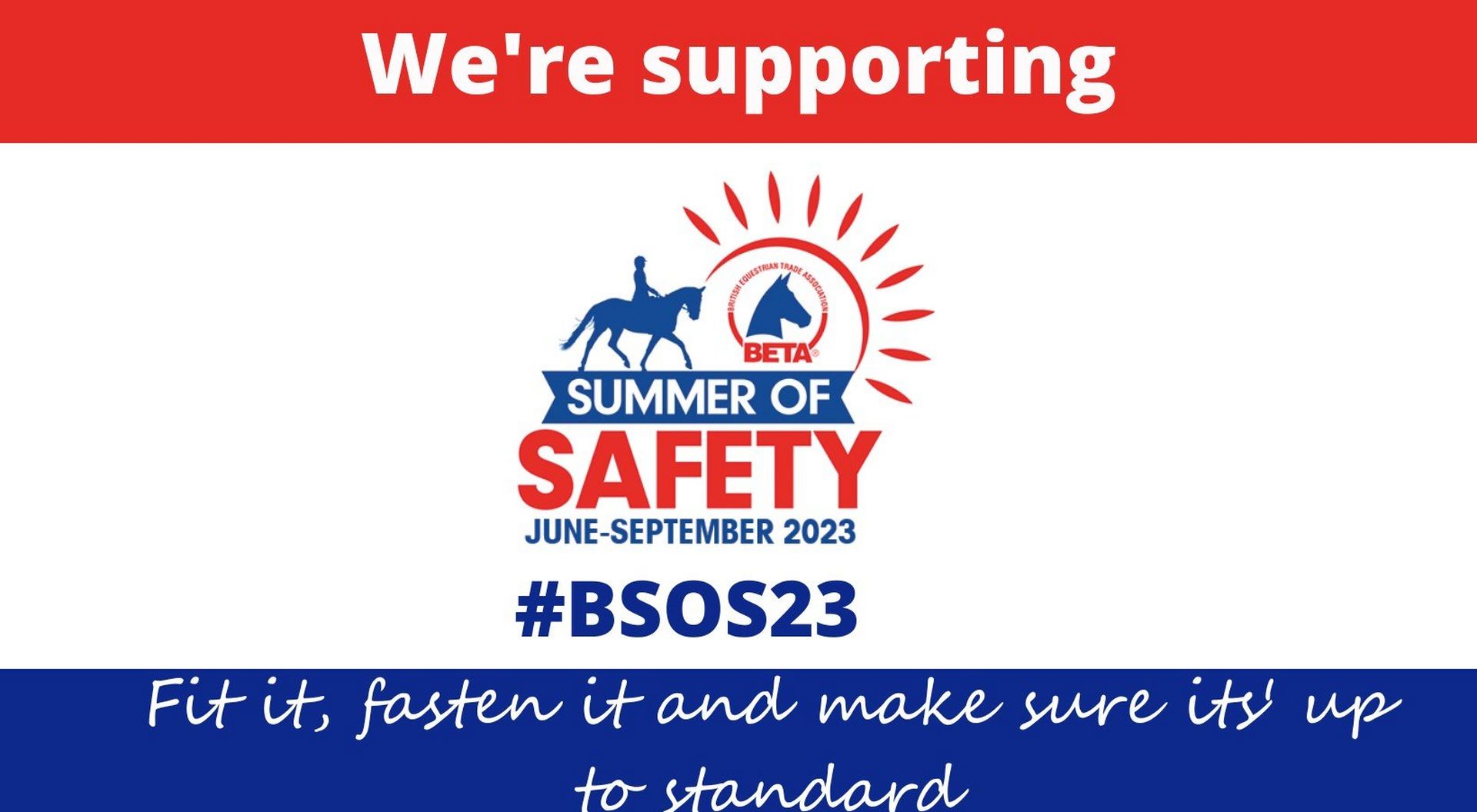 As summer is here and we are all getting out in the saddle more than ever, we thought you'd love to hear about BETA's Summer of Safety which will run from June to September. This season we'll be supporting the campaign, covering a range of safety topics to inspire, educate and ensure you enjoy a fun filled and safe summer for both you and your horse.
Here's what we'll be covering throughout the Summer - Hi-Viz, riding hats, body protectors, tack, feed room security, biosecurity and yard safety tips. So, before you next hop in the saddle, or go to the yard, have a quick read below, to check out our top tips and essential information to know about all things equestrian safety.
You may think as it's summer and its light outside you can be seen so you don't need to bother with Hi-Viz, however this is not the case. It is recommended that you should always wear Hi-Viz when hacking whether you're going out on the roads, off the roads or whether it's light or dark.
Wearing Hi-Viz allows you and your horse to be seen easier by motorists, dog walkers, pedestrians, cyclists, runners or even by pilots of low flying aircraft or helicopters. It also means that if you have an unfortunate fall, you can be seen much easier.
As an absolute minimum it is recommended that riders wear a Hi-Vis jacket or tabard, and the horse has Hi-Vis leg bands. It is also recommended that where possible LED lights are worn that make the widest points of you and your horse obvious to others.
Many Hi-Vis garments now reach BSI approved standards. These standards are BSEN1150 or EN1150, which are aimed at leisure riders. For more professional use, such as when kit provided for staff from their employers for when they go out, the standard should be EN ISO 20471 (2013).  It is always recommended that you choose clothing that has a recognised standard where possible.
You could also choose to wear Hi-Viz accessories such as, hat bands, or any other items designed to be worn by the rider or handler. These items should be certified to BSEN 13356 (2001) standard.
Riding Hats, Body Protectors & Riding Safety Equipment
When riding whether you're hacking, schooling, or competing etc you should always wear an up to standard riding hat riding hat and body protector and a suitable pair of sturdy well-fitting riding boots.
Your riding hat should be up to the correct standard to ensure optimum safety when in the saddle or when handling a horse. Riding hat standards were updated on the 1st of January 2023 where PAS015:1998 and SNELL 2001 were abolished. Your riding hat should now have the standard, PAS 015:2011, SNELL 2016, VG1 01.040 2014-12 with either a BSI Kitemark or a Inspec IC Mark, ASTM F1163 2004a or 04a onwards which must have a SEI mark or AS/NZS 3838 2006 onwards which must have a SAI Global Mark.
Body protectors should have the standard 2009 or above, however keep in mind when buying a new body protector that from the 01st January 2024, 2009 body protectors will be abolished, and you should only ride in a body protector with a BETA 2018 label in.
Other things to think about wearing when in the saddle or handling horses are gloves, to prevent blisters and rope burn, suitable legwear whether these be riding tights, jodhpurs or breeches and a long sleeved top or base layer to keep your arms protected.
Saddlery is not something we always associate with safety; however, it is hugely important to ensure ourselves as riders and our horses are safe.
To ensure our tack is safe, in the best condition and fit for purpose, you should check and clean it regularly. A good idea is to check your tack thoroughly whilst cleaning, that way you know you are checking it on a regular basis. You should check for any stretched holes as they are more likely to drop or break, rusting, loose or bent buckles, stitching to ensure its not coming away and for any lumps or bumps which could be uncomfortable for your horse.
Another way to help tack safe is by having your saddle stamped which means your saddle has an embossed metal plate on the panel under the saddle flap which you can stamp with your postal code or any other alpha/numerical mark to show who the saddle belongs to. This is very handy to have in case your saddle is stolen as it can be easily identified from others, especially if it ends up with the police as it helps them track the owner.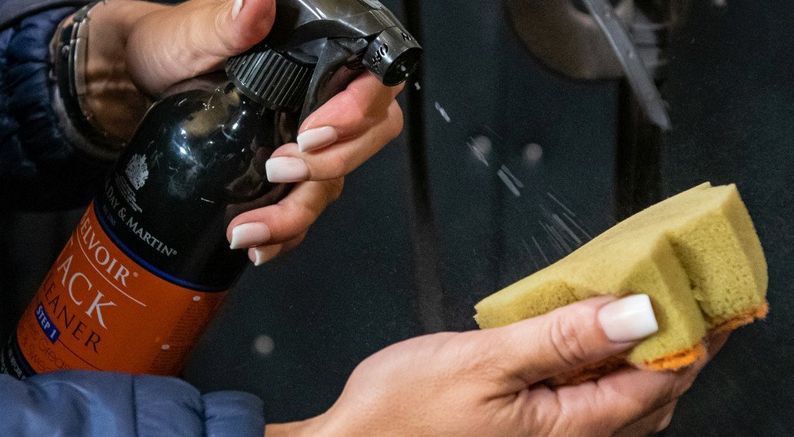 Tack Care, Cleaning & Storage – Naylors Top Tips
Read Now
Keeping your horse's belly happy and healthy will mean you have a happy horse!
It is essential to feed your horse a feed which is right for them and in the correct quantities, to ensure they receive all the nutrients they require to assist with growth, performance, digestion and energy. We always recommend speaking to a feed expert for advice on what feed is the best fit for your horse.
It's also important to ensure your horse feed is kept in a clean and safe environment. Feed should always be kept in a container with a well-fitting lid, to stop it being open to the elements and to prevent any rodents getting inside. If for whatever reason you need to keep unopened feed bags out of a container, it is recommended that you store these off the floor and on top of something such as a pallet.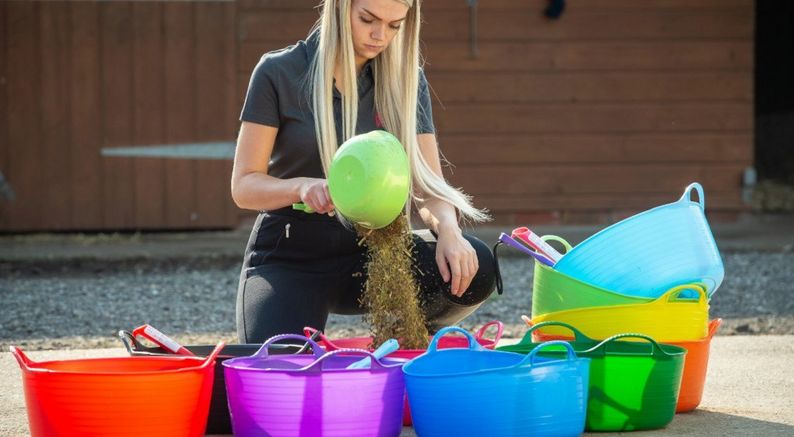 Horse Feed Rooms – The Do's & Don'ts
Read Now
Biosecurity & Health For Horses
Biosecurity is a set of preventative actions that are designed to reduce the risk of disease transmission between horses. By following correct biosecurity actions, you'll reduce the likelihood of your horse catching a disease or passing it on to others. To reduce the risk of disease, you should take your horses temperature often and find what is normal for them, keep new horses to the yard in isolation – ideally for three weeks, make sure your horse is up to date with their vaccinations and avoid sharing hay nets and water buckets between horses, to avoid any cross-contamination.
In order to keep your horse's general health good, you should ensure you check over them regularly for any lumps, bumps, cuts or new wounds which you can do when grooming. Don't forget to keep on top of their dentistry visits to ensure they have good teeth health and regularly have the farrier to keep their hoof care in good condition. You should also have your horse registered with a vet to ensure they can get the quick care and attention they need, should they ever be unwell, but also for regular vaccinations. Always ensure the dentist and farrier you choose are registered and qualified to do the job.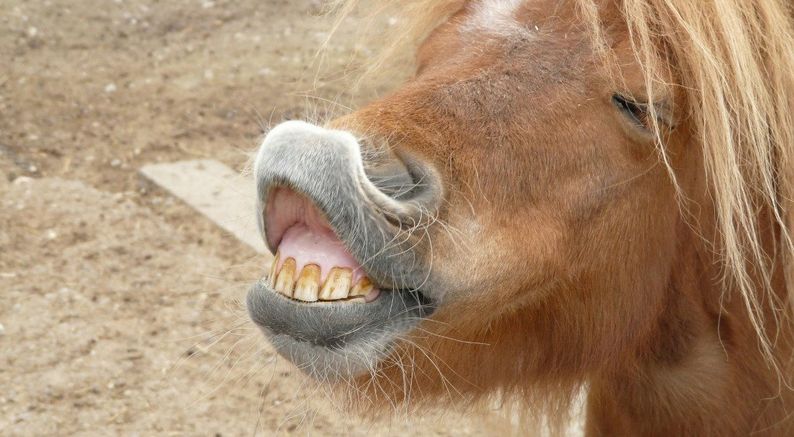 Equine Dentist – Does Your Horse Need A Checkup?
Read Now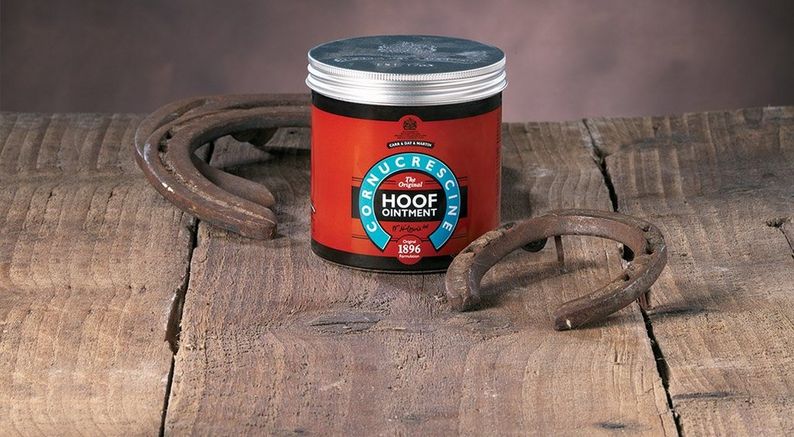 Common Horse Hoof Problems – Our Guide
Read Now
Here are some top tips we recommend you keep in mind when on and around the yard –
• Wear appropriate clothing and footwear.
• No smoking.
• Keep a well-maintained muck heap.
• Make sure all rubbish goes in a bin and the bin lid is closed.
• Make sure all tack, grooming and other equipment is put away in the correct place so it cannot be tripped over or damaged and can be found again easily.
• Put yard tools such as brushes, forks, and wheelbarrows away immediately after use to stop horses and people potentially hurting themselves on them.
• Hang headcollars and leadropes up when not in use.
• Keep the yard well swept and tidy.
• Skip out droppings regularly to help keep flies away.
• Disinfect the stables often.
• When tying horses up tie them in a suitable place, making sure you have tied the leadrope correctly, the headcollar is fitted correctly to the horse's head and the leadrope is tied to something that can be broken in an emergency such as bailing twine.
As we enter the summer season of equine adventures, the BETA's Summer of Safety Campaign reminds us to think about the well-being of ourselves as riders and our horses. By equipping ourselves with the correct equipment and knowledge, we need will ensure that this summer is jam packed with lots of fun experiences with our horses, whilst also being committed to safety.
To keep up to date with all things Summer of Safety, be sure to check out @betaequestrian and #BSOS23 on Facebook and @beta_equestrian and #BSOS23 on Instagram.
So, saddle up and have a super safe summer!