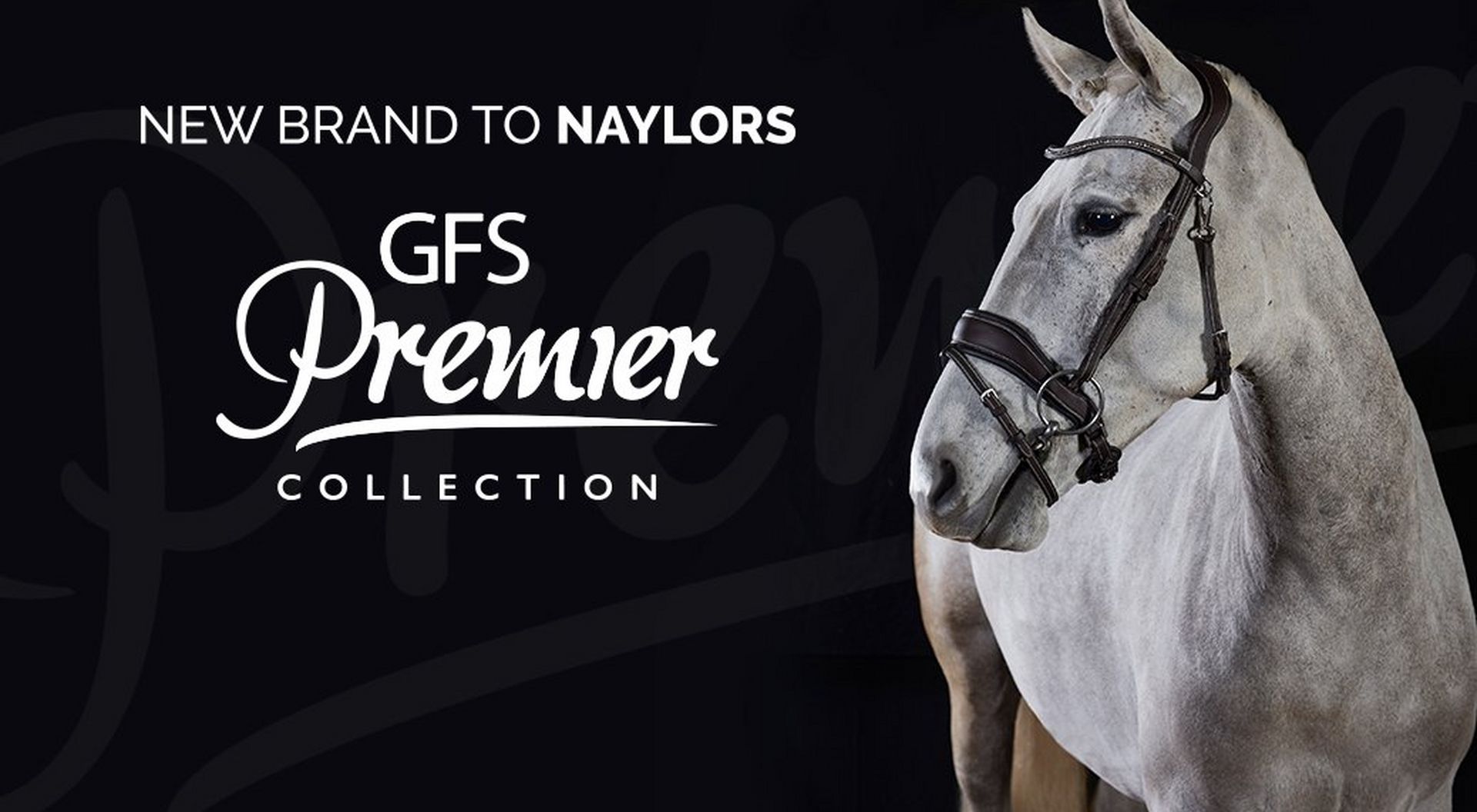 Discover Our New GFS Bridles Collection
We're very excited to welcome a new brand to Naylors. GFS have been designing horse tack for years and pride themselves on using quality leather to create bridles for a whole range of disciplines. We are very happy to now be stocking a selection of GFS bridles, specifically their new Premier range. In this blog we'll take a look at some of the bridles available from the Premier range and take a look at their key features that make them so comfortable for your horse.
Meet The New GFS Bridles
There are some key features that run through all of the new GFS bridles in the Premier range. They are all anatomically shaped for the most comfortable fit for your horse. A comfortable horse is more likely to perform to the best of their ability so the design of a bridle is hugely important.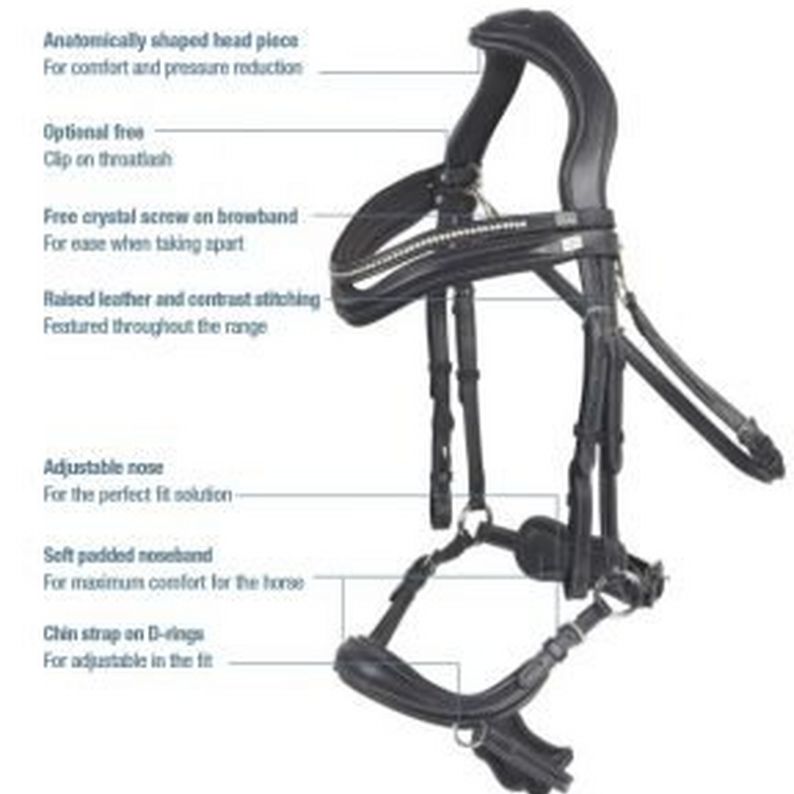 They are crafted to contour around the cheek bones and minimise the risk of the cheek pieces going too close to the eye. You'll also find plenty of padding on each of the bridles on the headpieces, nosebands and chin straps. The headpieces are all anatomically designed to offer even pressure and to reduce rubbing behind the ears. Each of the new GFS Bridles has an optional throat lash. This means you can go without and the bridle should stay in place but you can still attach it if you prefer or if required for competitions. The clip system on the throat lash makes it really easy to do up and undo, quicker than having to undo a buckle each time. And if all of that wasn't enough, they each come with two browbands so you can choose between a plain or a crystal one depending on the day.
Let's take a look at the range: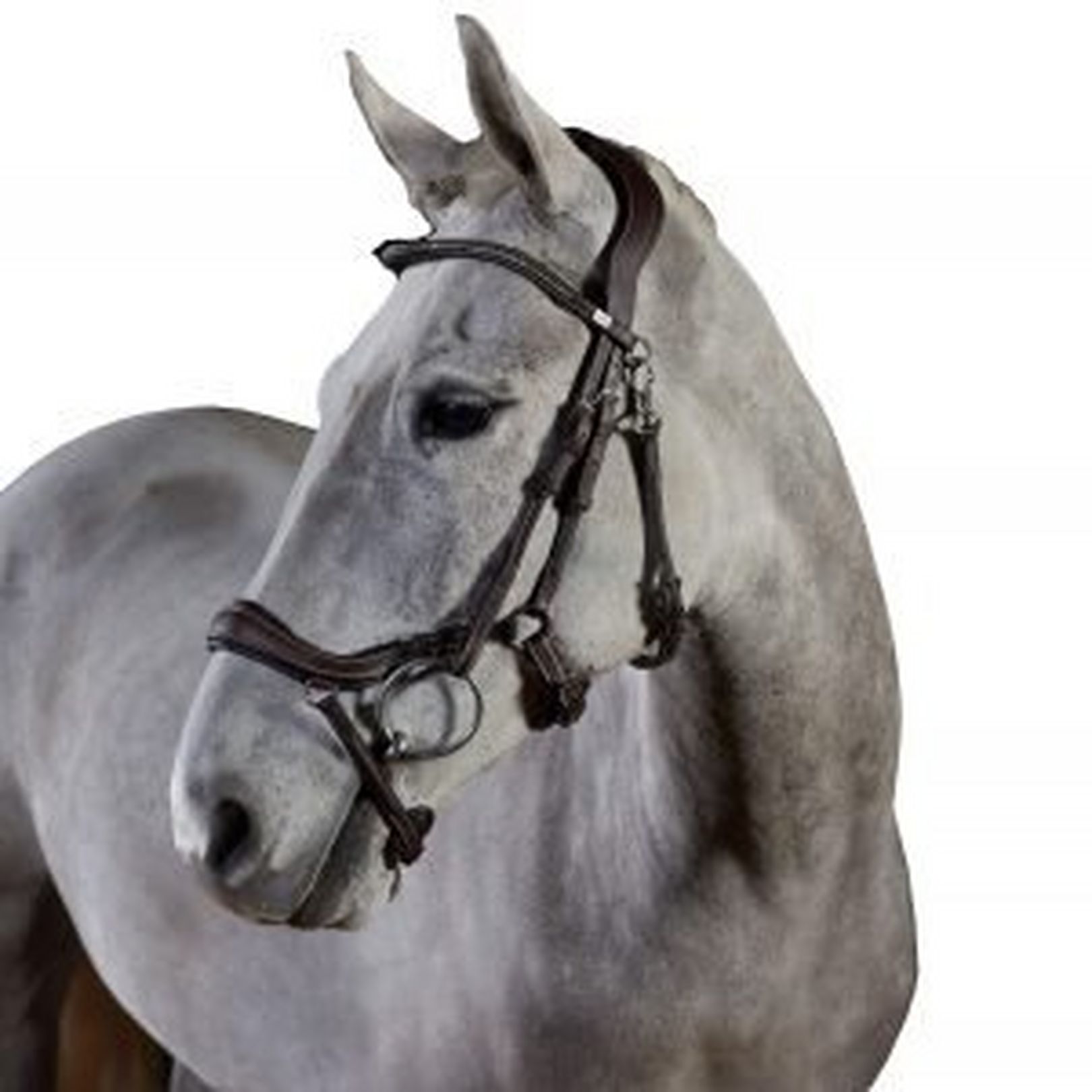 Perfect for a range of disciplines and for general day to day riding.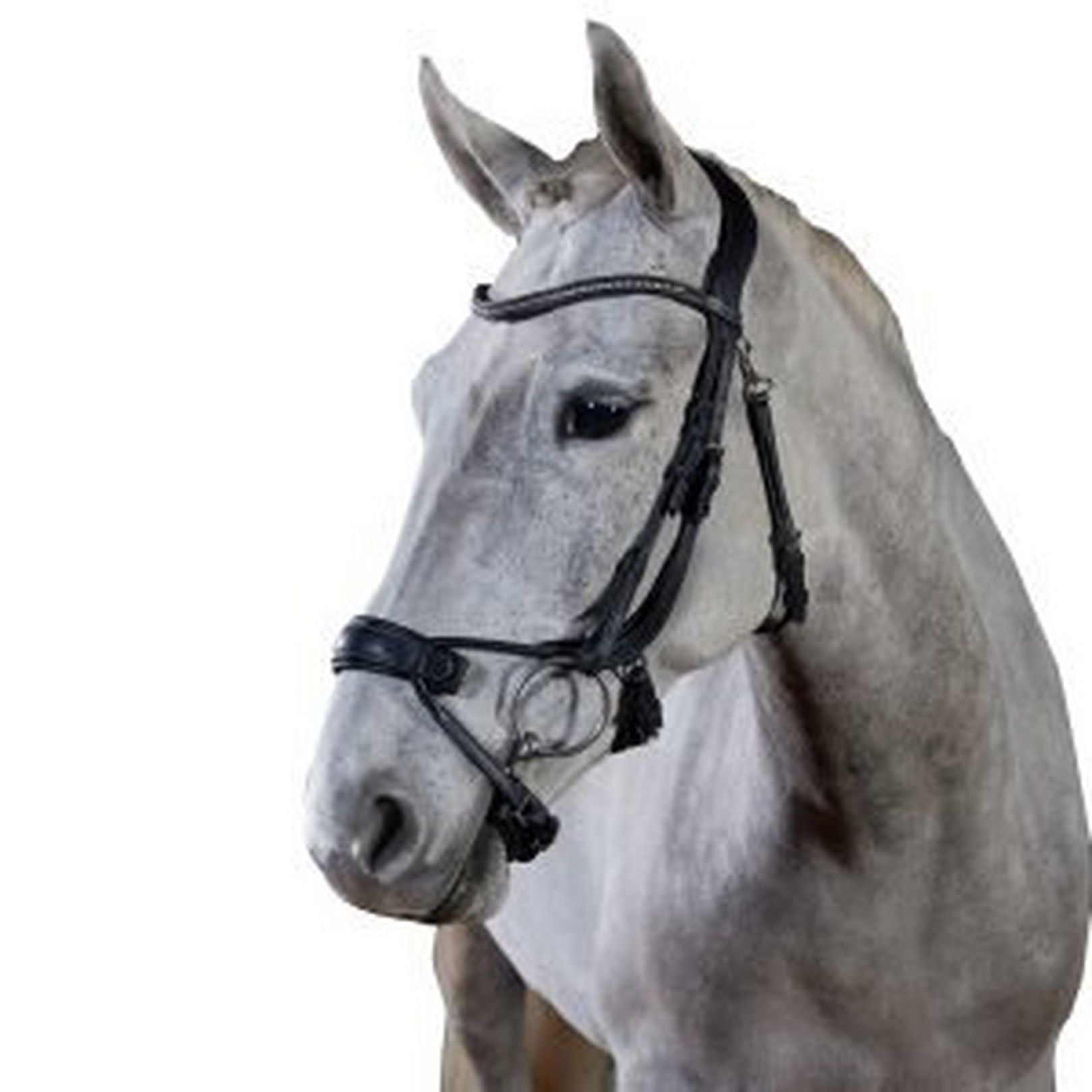 Brilliant for show jumping and cross country or general schooling.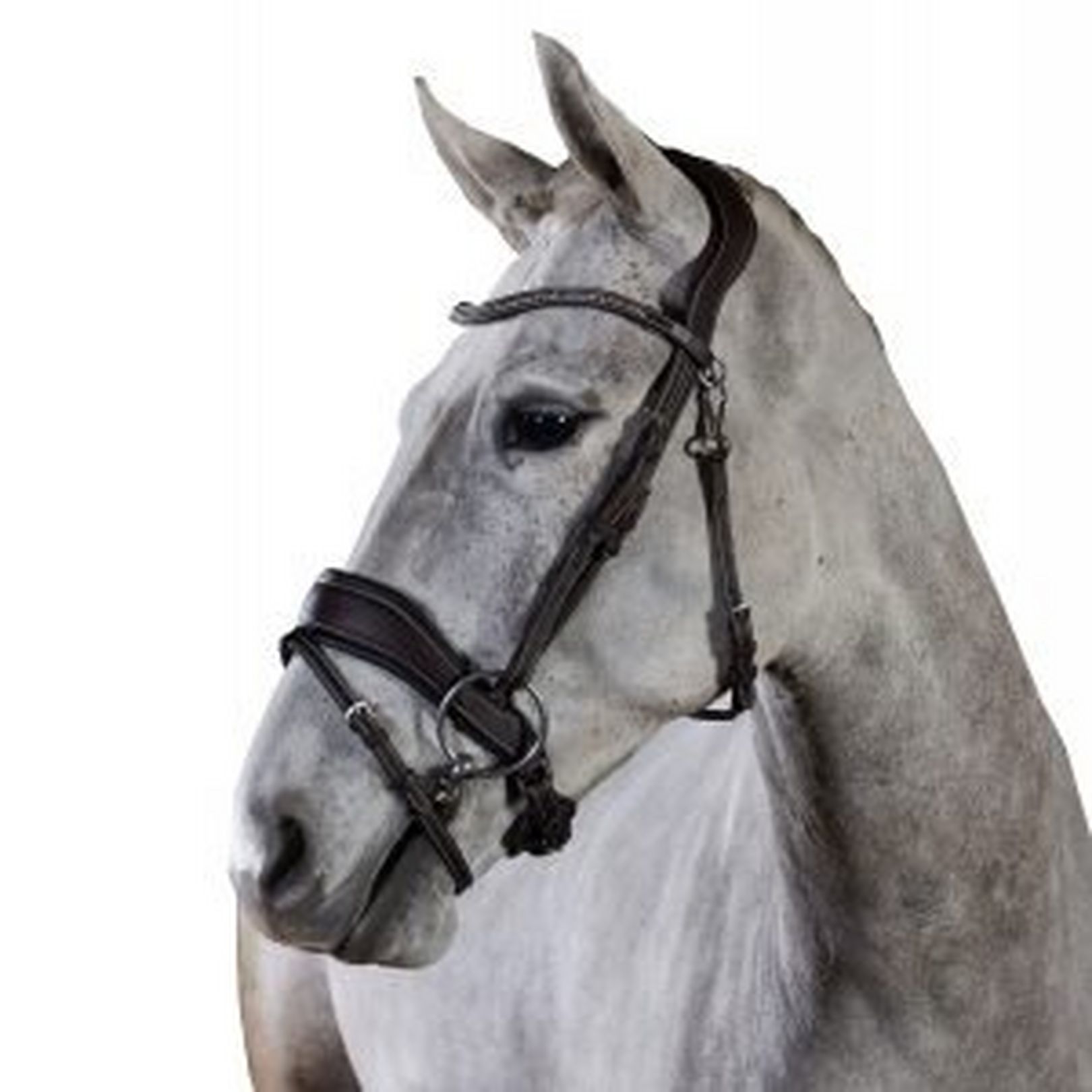 Great for various disciplines and for day to day ridden work.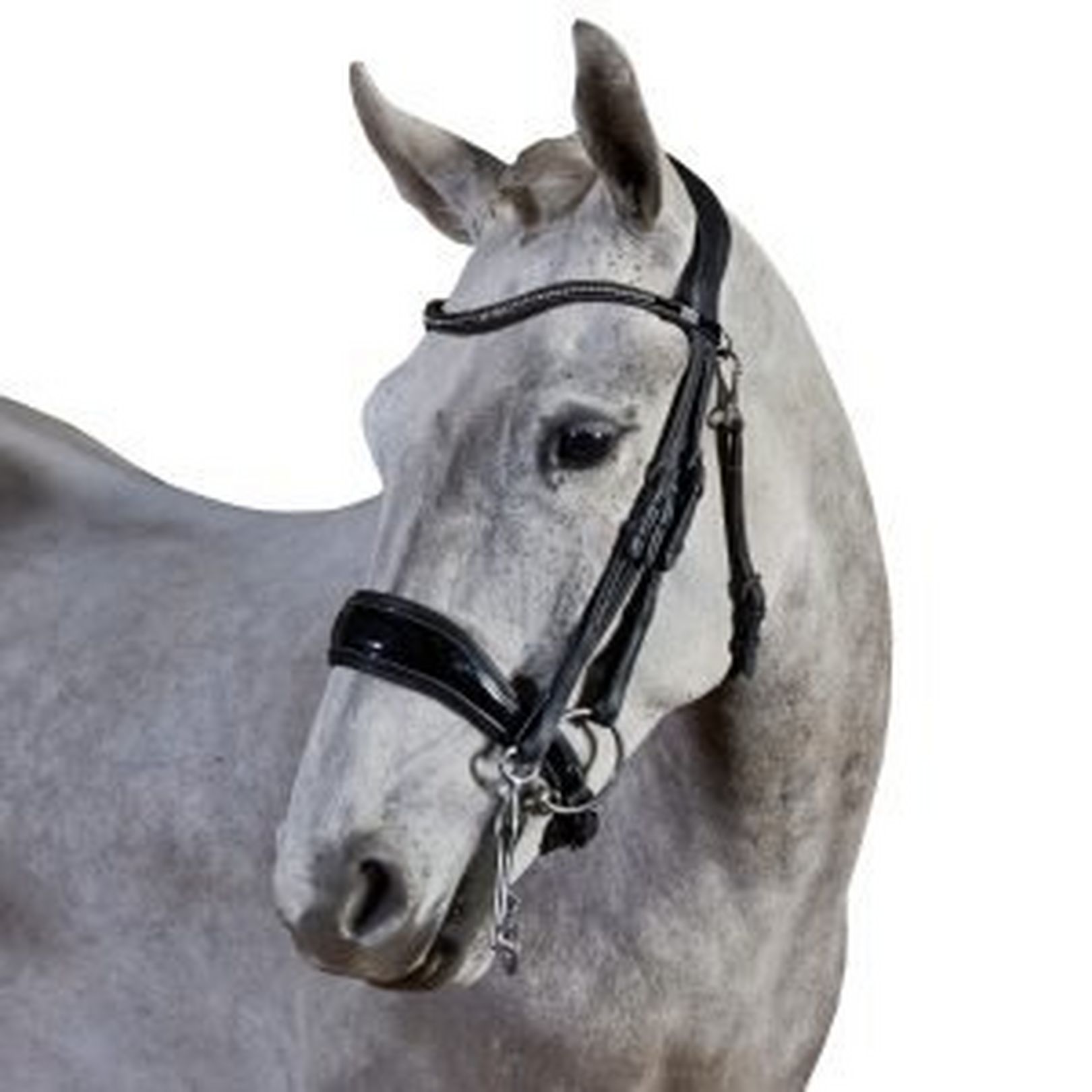 A stunning dressage bridle available in patent or plain leather.
Which one will you choose? One thing's for sure you'll have a comfortable and happy horse who will also look fantastic too.