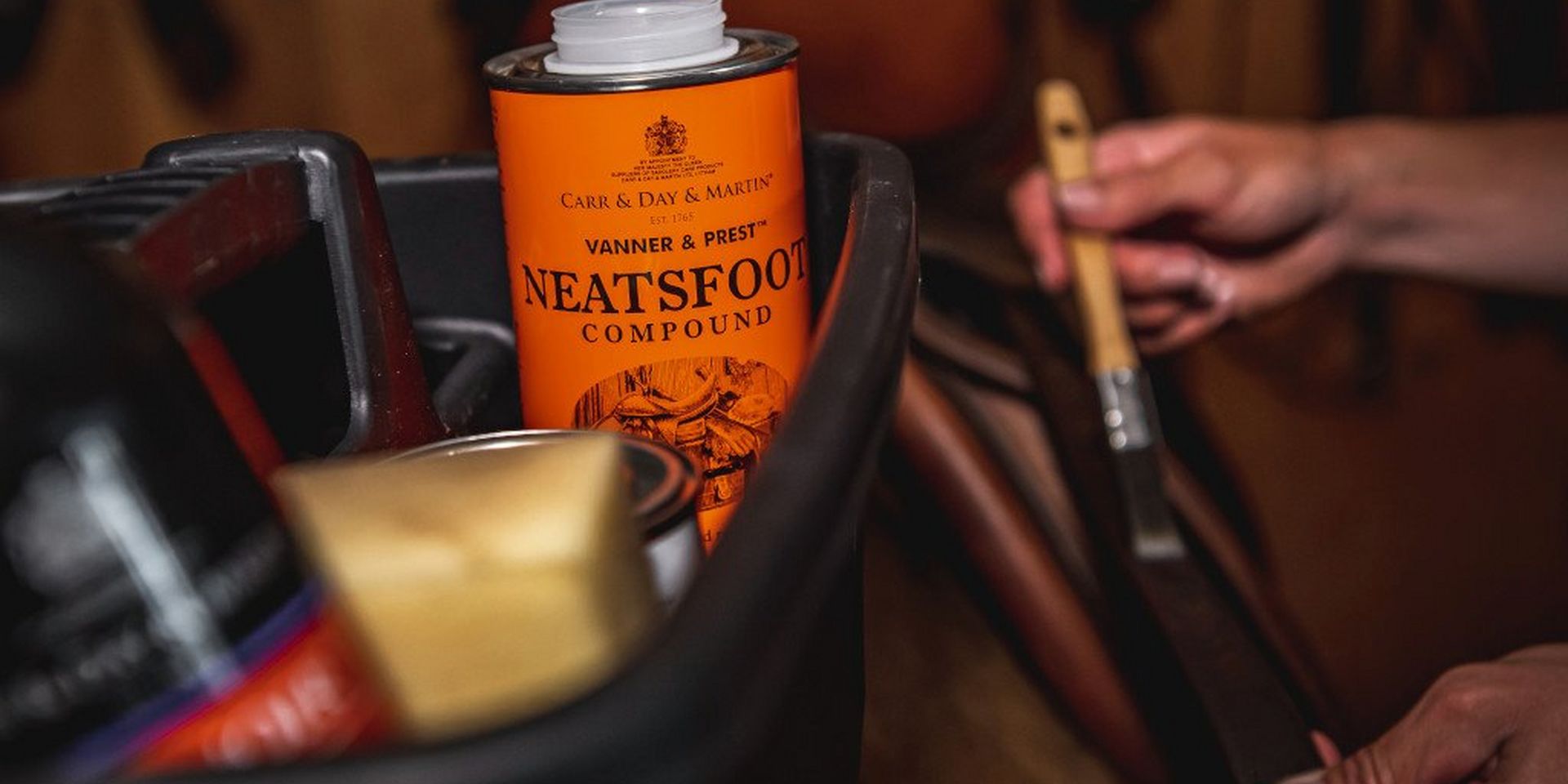 From bridles and saddles to stirrups and girths, the cost of our horse's tack soon amounts to a pretty hefty sum! That being said though, when we choose the right items and look after them properly they can last a life time. Over on our Facebook and Instagram pages we've been asking you about how you look after your tack to keep it looking and performing at its very best. Keep reading as we take a look at your answers.
How often do you clean your tack... Regularly or hardly ever?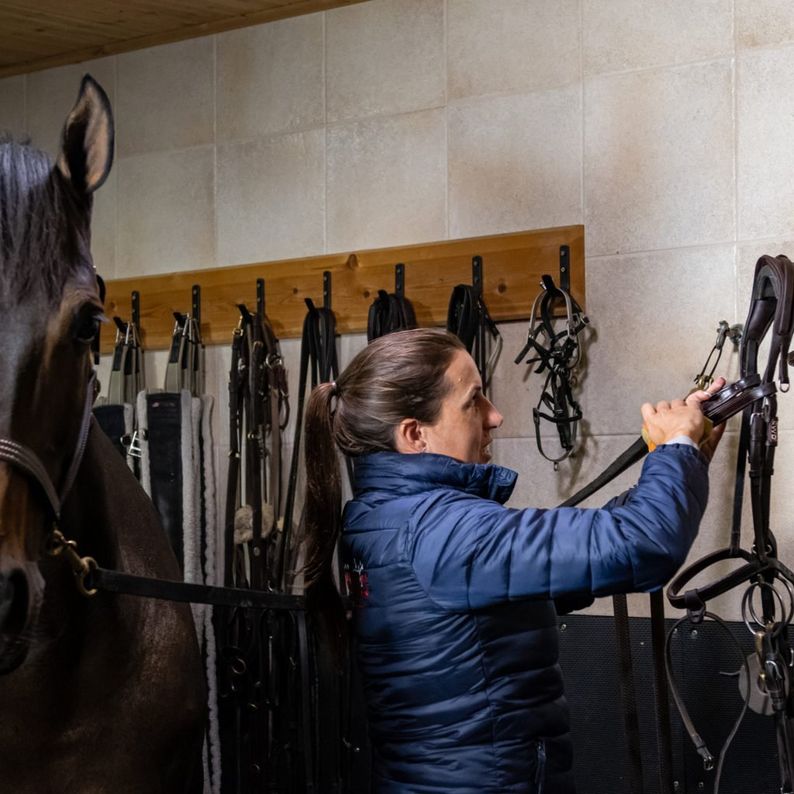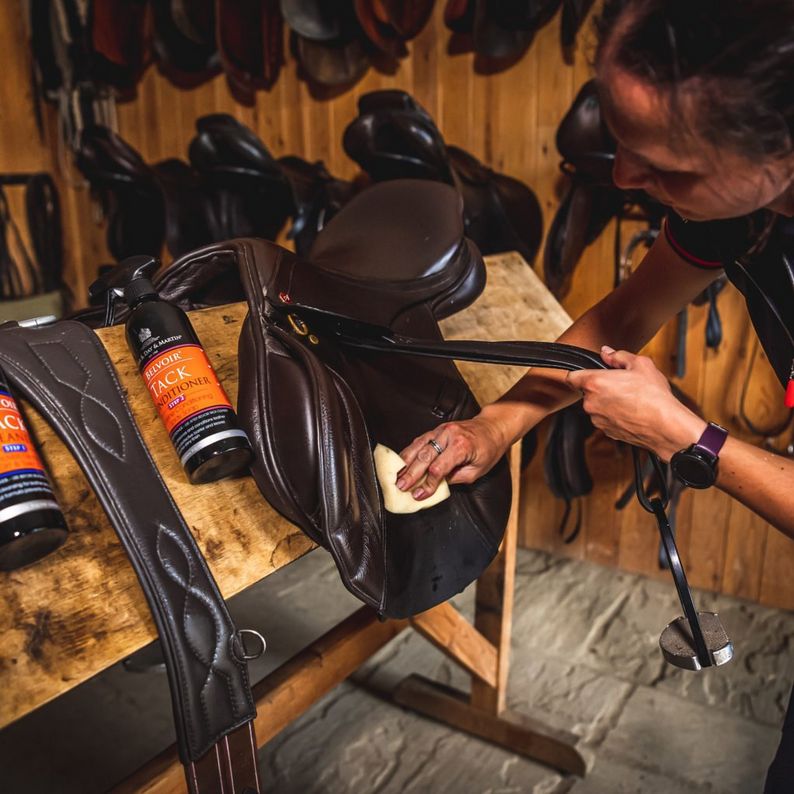 Regularly 270 | Hardly Ever 234
If you're one of the 270 people who clean their tack regularly, you're doing it right! By wiping away dirt after every use and undertaking a monthly deep cleaning you'll be keeping your tack in great condition. If not, here's what you need to know. When used but not cared for, leather can become dry, cracked and split. This causes ridges in the surface which harbour dirt, grease, water and sweat. Penetrating deep into the leather, this compromises the collagen and protein fibres, causing irreparable damage. For more information about how to clean your tack correctly head over to our blog: Tack Care, Cleaning & Storage – Naylors Top Tips
Leather or Synthetic?
492 Leather | 52 Synthetic
This one is sure to divide opinions! In truth though, both are great options. Synthetic tack is generally cheaper, lighter and lower maintenance. Unlike leather, it isn't made using an organic substance, so it doesn't need regular cleaning, oiling or conditioning. These days, synthetic materials are much more advanced, sometimes you wouldn't believe they're not the real thing! That being said though, it's not for everyone. As a general rule, leather tack is much better quality, smarter and more comfortable, for both you and your horse. When looked after properly, leather ages better and lasts much longer. It does have its flaws though: It's heavy, expensive, easy to damage and of course, it requires lots of TLC!
Bags or Racks?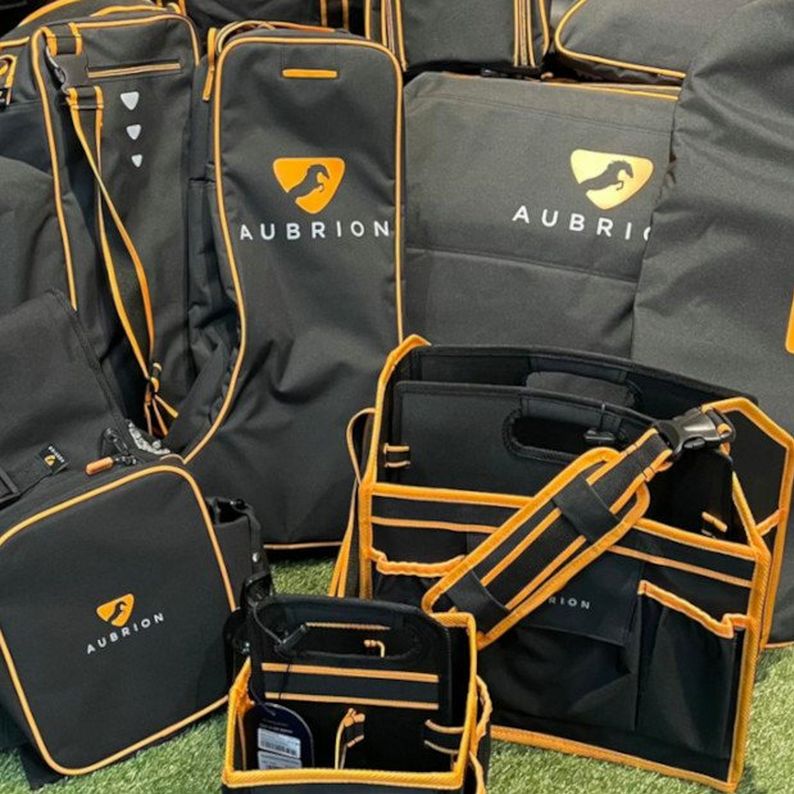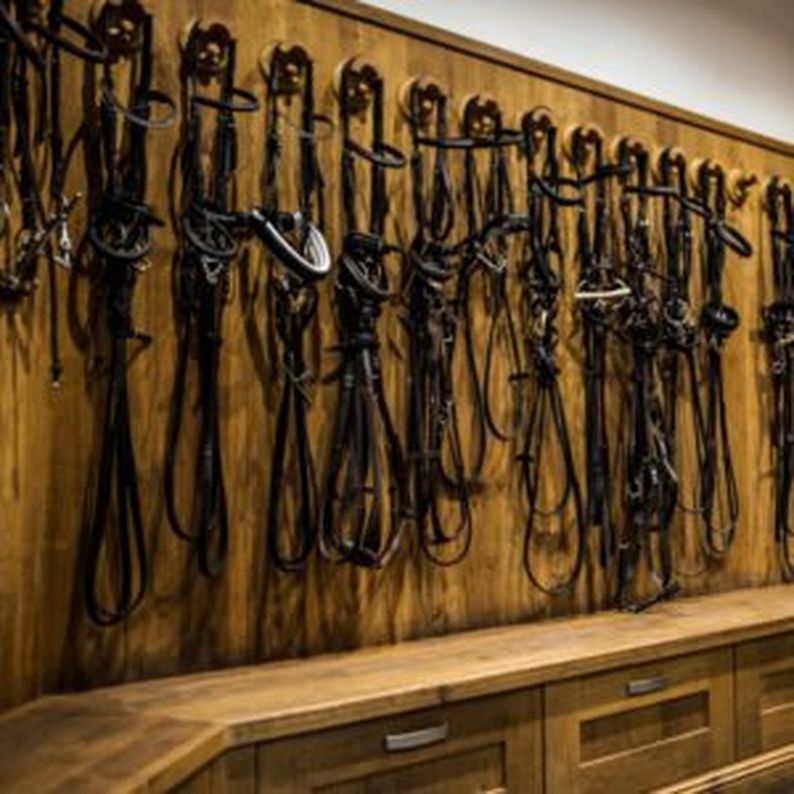 Racks 489 | Bags 62
Looking after our bridles and saddles doesn't just mean using them properly and cleaning them. Although many of us would love to spend all day every day riding, this simply isn't how it goes. So, more often than not our tack is in storage waiting to be used. It makes sense then that this is actually when damage is most likely to be sustained. At some point or another, we've all been guilty of piling our tack up in the boot or throwing it on the tack room floor. Far from ideal, this can result in water damage, mould, chewed leather, torn stitching, scratches or scuffs, compressed flocking and even a damaged tree, highlighting just how important it is to store tack correctly. The most frequently used options are bags and racks, but which would you pick?
Your Top Tips
1. Use a damp sponge to remove dirt
Much like rinsing plates before putting them in the dish washer, always remove any debris from your tack using a damp sponge, before applying any product.
2. Lay everything out
Before you get started, lay your tack out in pieces. There's nothing worse than trying to unfasten fiddly buckles with soapy fingers! By having it all ready, you'll save time and avoid irritation, it's a win-win!
3. Use circular motions
Where possible, always work soaps and conditioners into your tack using circular motions. This is especially important with leather. Leather is porous, so doing this will help the products to penetrate through the layers.
4. Clean regularly
While it's rarely a fun and enjoyable task, if you clean your tack after every use it will save you time in the long run. Not only this, it will also keep your tack in better condition, helping it to last a lot longer.
5. Use a toothbrush
Ok, this might sound odd if you've never done it before. But for those of us who were once Pony Club members, we're no stranger to this life hack! Tooth brushes are fantastic for scrubbing bits, buckles and stirrups, so they're a must have in any tack cleaning kit.
6. Condition
You wouldn't wash your hair without conditioning, so don't do it to leather! Though saddle soaps are specially formulated, the cleaning process can remove some of leathers natural oils. It's really important that these are replaced in order to prevent it drying out and cracking.
Last but by no means least, we couldn't miss out our favourite suggestion: Get someone else to do it!
What's your holy grail tack care product?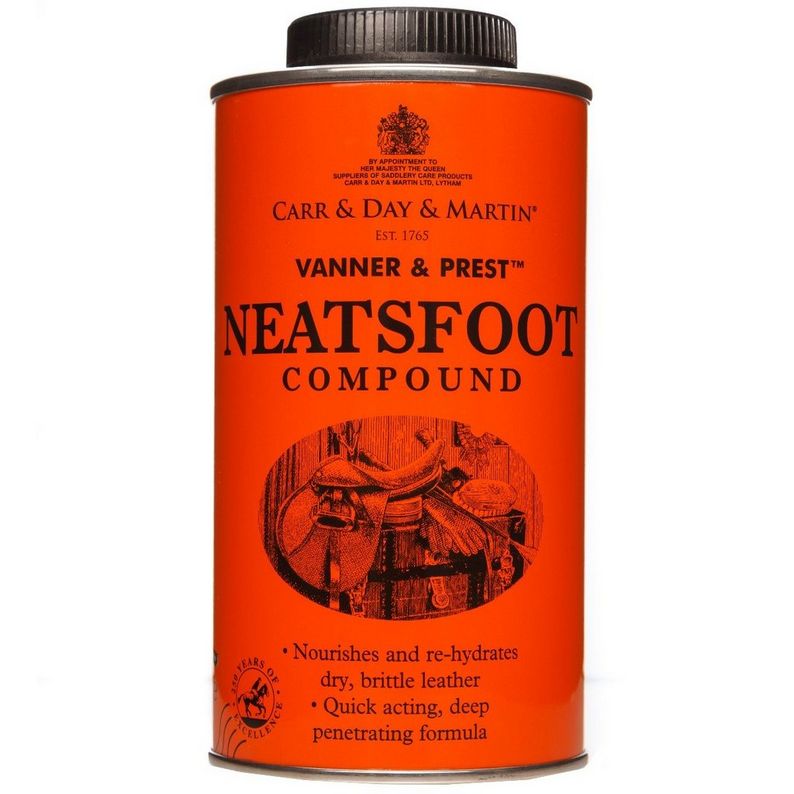 Neatsfoot Oil
A classic care product, Neatsfoot Oil is used to soften and preserve new leather items. It can also be used to nourish and re-hydrate old, dry or brittle leather. This should be applied to the textured flesh side, after cleaning and conditioning. You can do this using a clean dry sponge or a hoof oil brush. Always remember to wipe away excess as it can be slippy.
Shop Leather Oil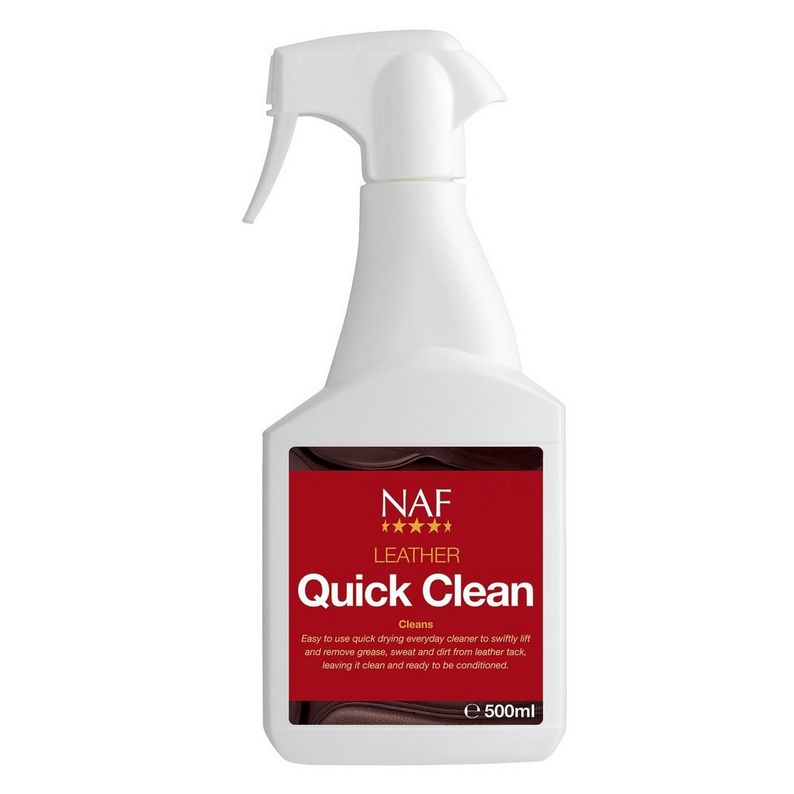 NAF Leather Quick Clean
Spray. Wipe. Done! Ideal for everyday tack care, NAF Quick Clean Spray does exactly what it says on the bottle: Quickly lifts and removes grease, sweat and dirt from leather items.
Shop Now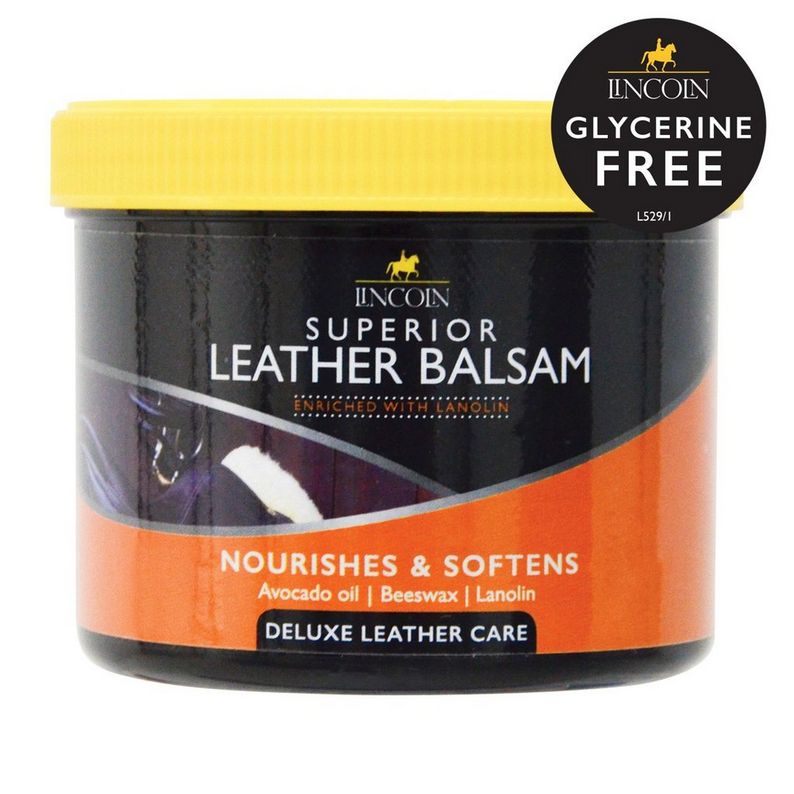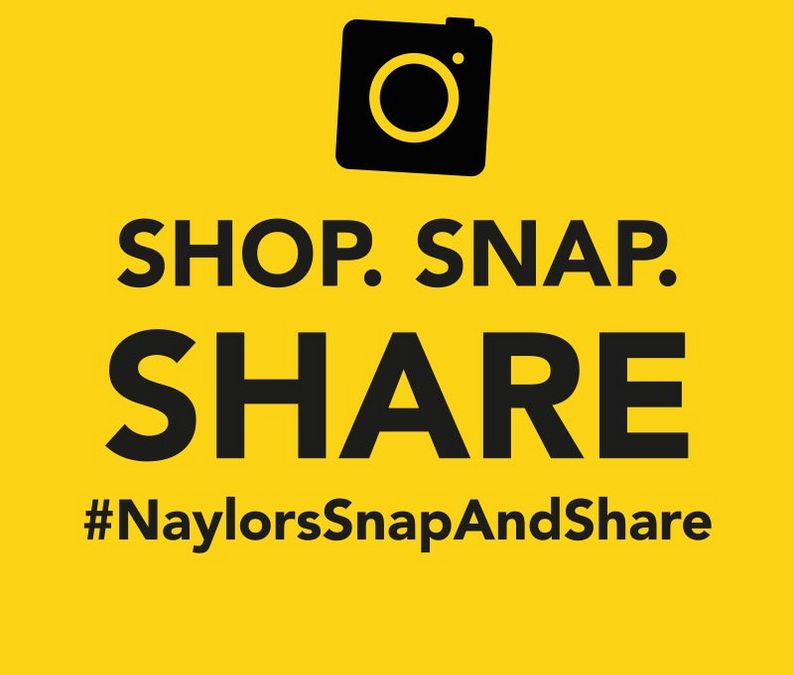 You can shop our full range of products online at www.naylors.com or in-store.
Don't forget, if you make a purchase share your pictures with us in the comments or include #NaylorsSnapAndShare on your social posts for the chance to win a Naylors gift card!