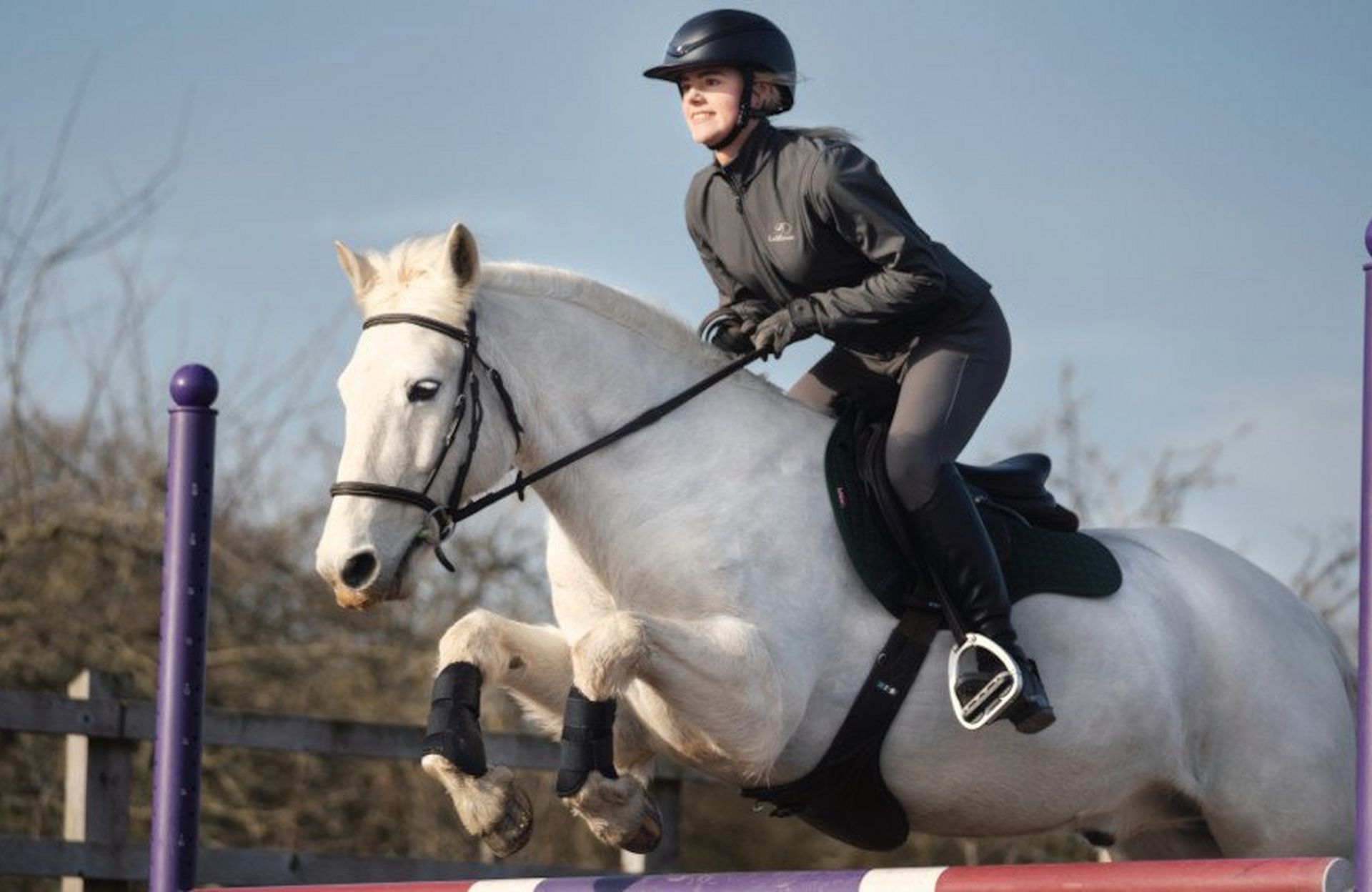 If we were to ask you "Which is the most valuable item in your tack room?" what would you say: Bridle? Saddle? Rugs? The truth is we often jump to the things that had the biggest price tag. It's easy to forget that value isn't about money, rather the importance you place on something. The one thing that is without a doubt the most critical piece of kit any equestrian owns almost certainly wasn't the most expensive to buy. We are of course talking about riding hats! When all is said and done, staying safe in the saddle should always be your top priority. After all there's only one of you!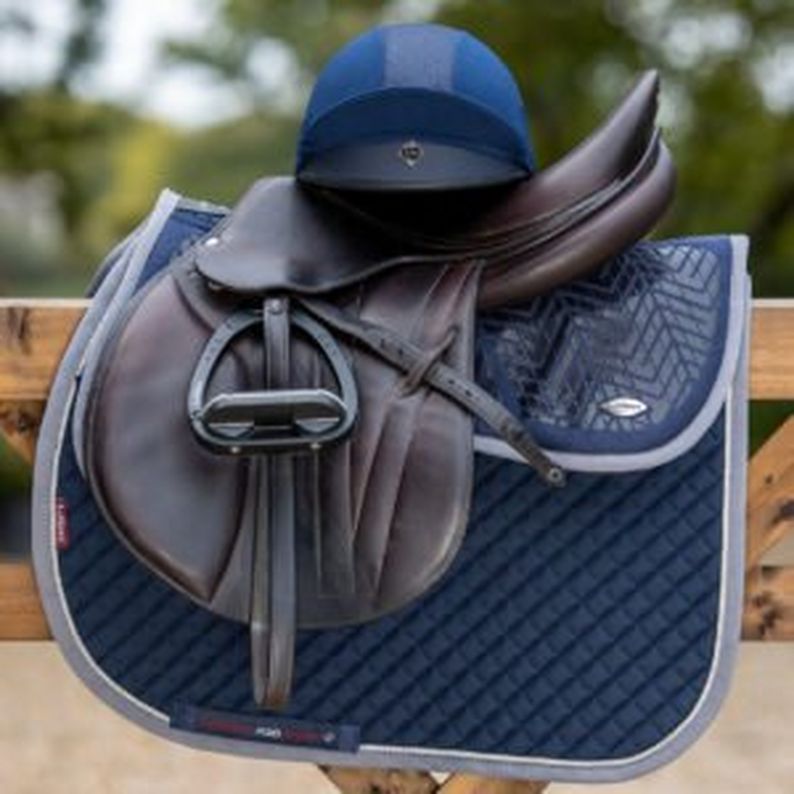 Purchasing a new riding hat can be a substantial investment, so no doubt there's one question at the forefront of your mind... "Do I really need one?". Unfortunately, when it comes to riding hats it's not easy to assess their condition from looks alone. A hat that looks fine on the outside can still fail to provide protection in the event of an accident. So, to help you answer that all important question, here's a few things to think about: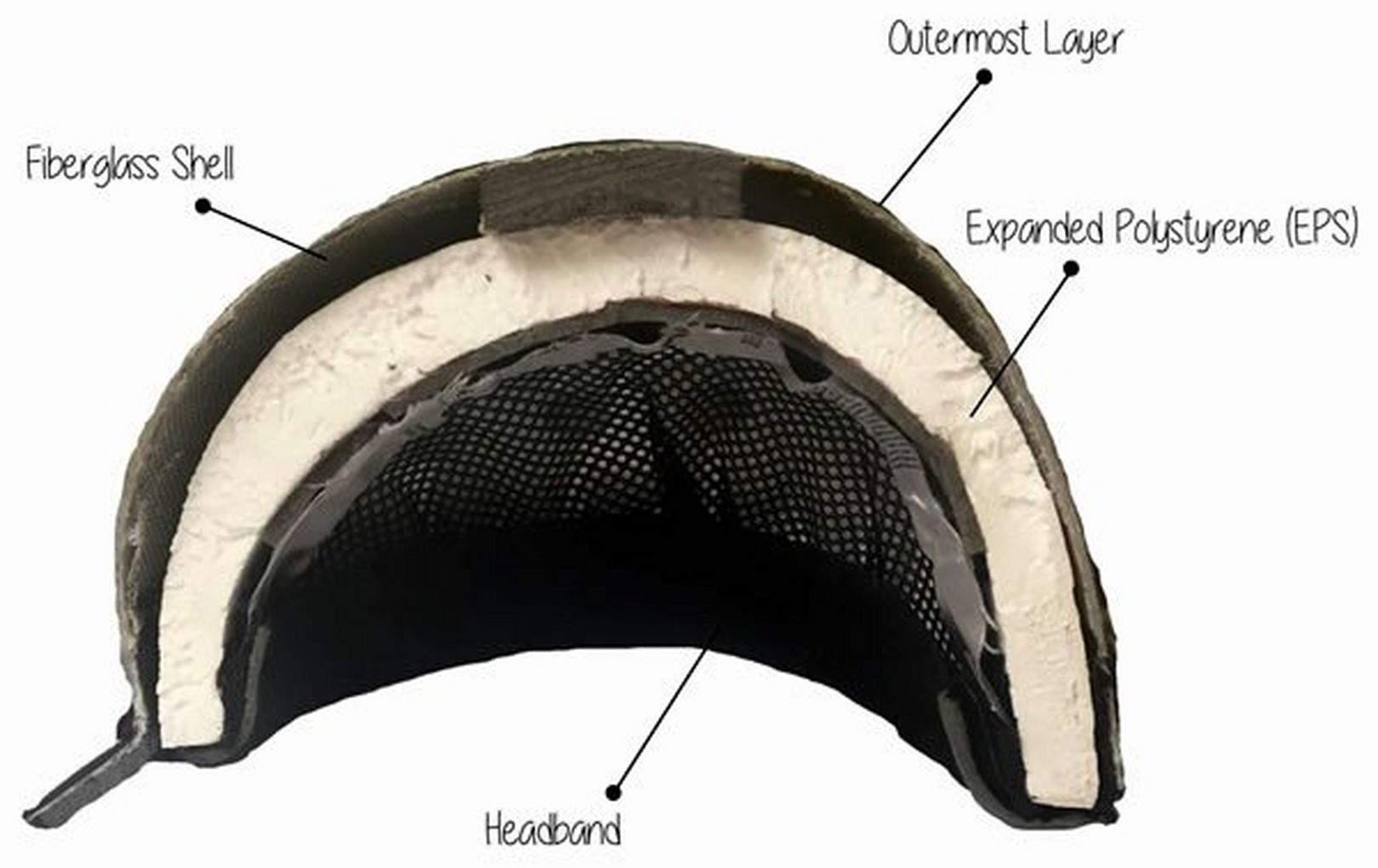 Drop or fall - Confession time... hands up if you've been guilty of trying to carry your riding hat, saddle and bridle from one end of the yard to the other? Inevitably, your riding hat will end up getting dropped. At the time, it's easy to pick it up and carry on, but there's a really good reason you shouldn't! A riding hat is a little like bubble wrap, it's job is to protect the item inside from an impact. Once the bubbles have been popped, it's done the job it was intended for. Would you risk placing used bubble wrap around your mobile and dropping it out of your car window onto tar mac? It just wouldn't be worth it!
Visible Damage - Be safe, not sorry! The hard outer of a riding hat makes it really tough to spot internal damage. Every part of your riding hat serves a purpose, from the shell and harness to the lining and vents. If you spot any form of visible damage, it's unlikely to be just cosmetic. Ripped linings, frayed straps and broken peeks are all a sure fire signs it's time to trade up.
Heat Damage - You might be surprised to learn that riding hats are heat sensitive! The protestive inner layer of polystyrene traps air to create a shock absorbing cushion. If you place your hat on a direct heat source the air can actually expand and escape. This causes the polystyrene to shrink, greatly reducing protection. Not to mention it can actually melt! Likewise, temperatures below -20oC can cause damage. To avoid heat related issues, always store your riding hat correctly and in a bag.
4 years or 2000 Riding Hours - Riding hats have a shelf life, even if they're sat in your tack room and have never been used (let alone damaged). When your riding hat left the factory it offered the maximum level of protection. Over time the materials unavoidably degrade and weaken.
Fit - Even the worlds best riding hat won't be able to protect your head if it doesn't fit. It's easy to think that if it fit when you bought it, it'll be fine. It's important to remember though, even something a simple as a new hair style could change the shape of your head. If you're unsure, don't take the risk. Head into your local Naylors store for a FREE hat fitting to find out if it'll need replacing.
Why Hat Standards Matter
Checking the type and number of standards your riding hat meets before purchasing is really important. Not all hats are created equal, some are undeniably much cheaper but there's a reason. The number of standards a hat meets gives you a really good indication of how well it's been tested. No one test can possibly cover every situation a rider may find themselves in. The more standards a hat meets the more comprehensive the protection, proven to guard against a much larger range of incidents.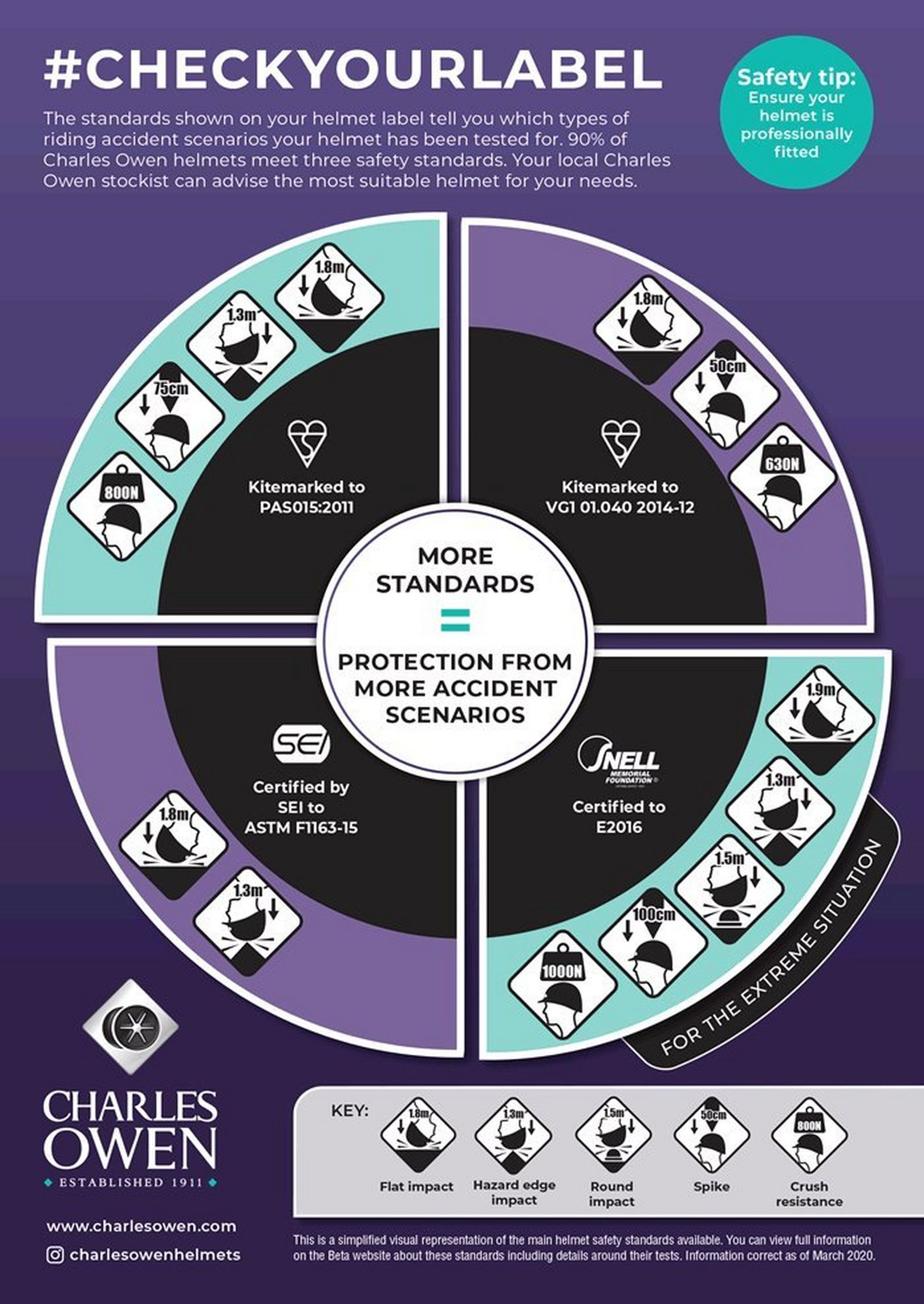 New Arrivals
Charles Owen Luna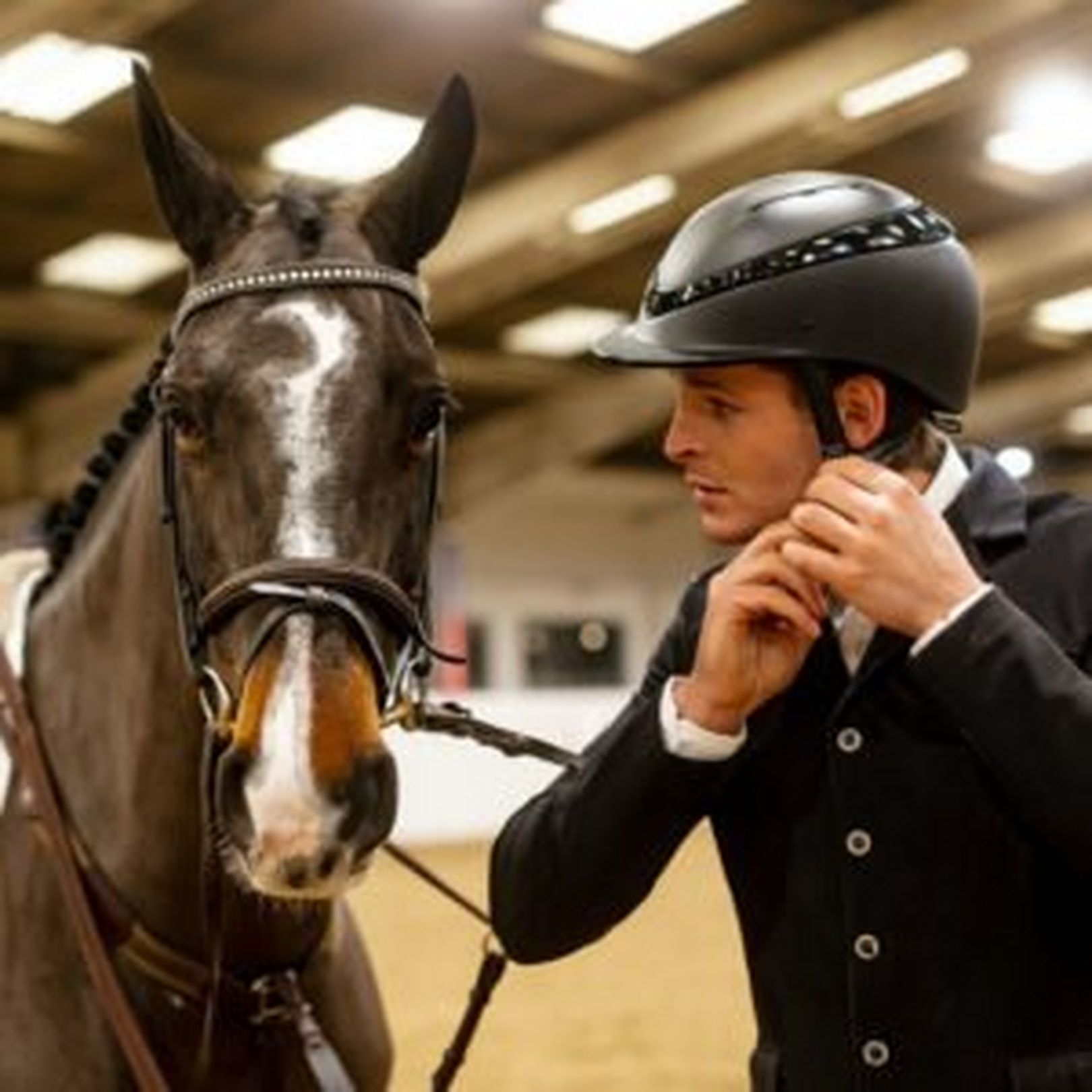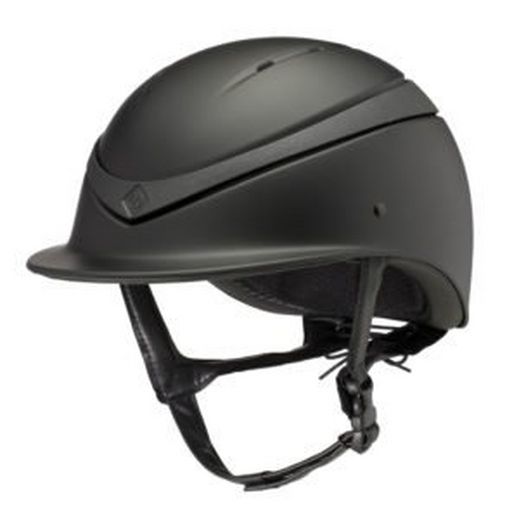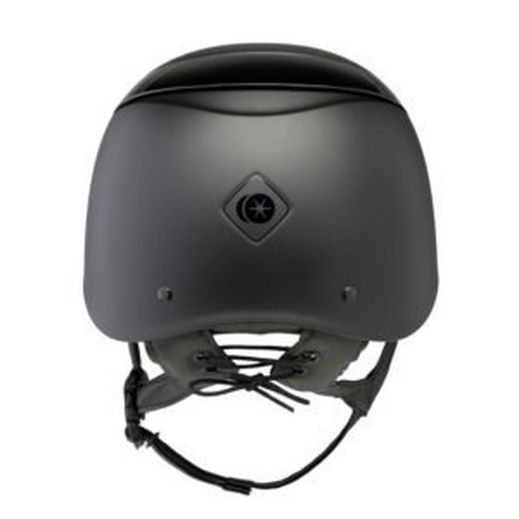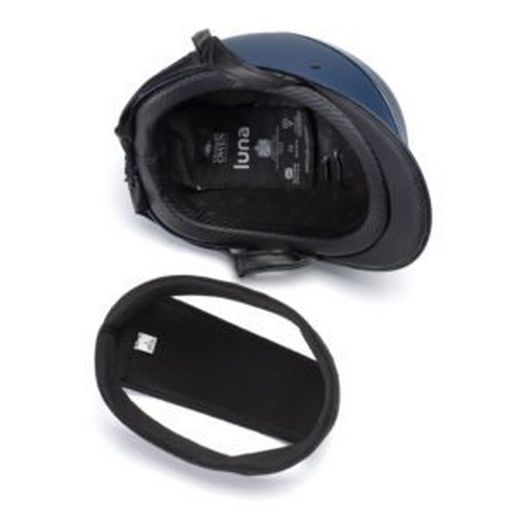 The latest arrival from Charles Owen is completely out of this world! Combining all the key things we look for as leisure riders it's safe, stylish and sophisticated. Features include a 360° ventilation system, a comfortable padded headband, slim and low-profile styling, a flexzone peak and a leather look harness. This hat offers comprehensive protection, adhering to a whopping three safety standards, ASTM F1163-15, PAS015:2011 and VG1 01-040 2014-12!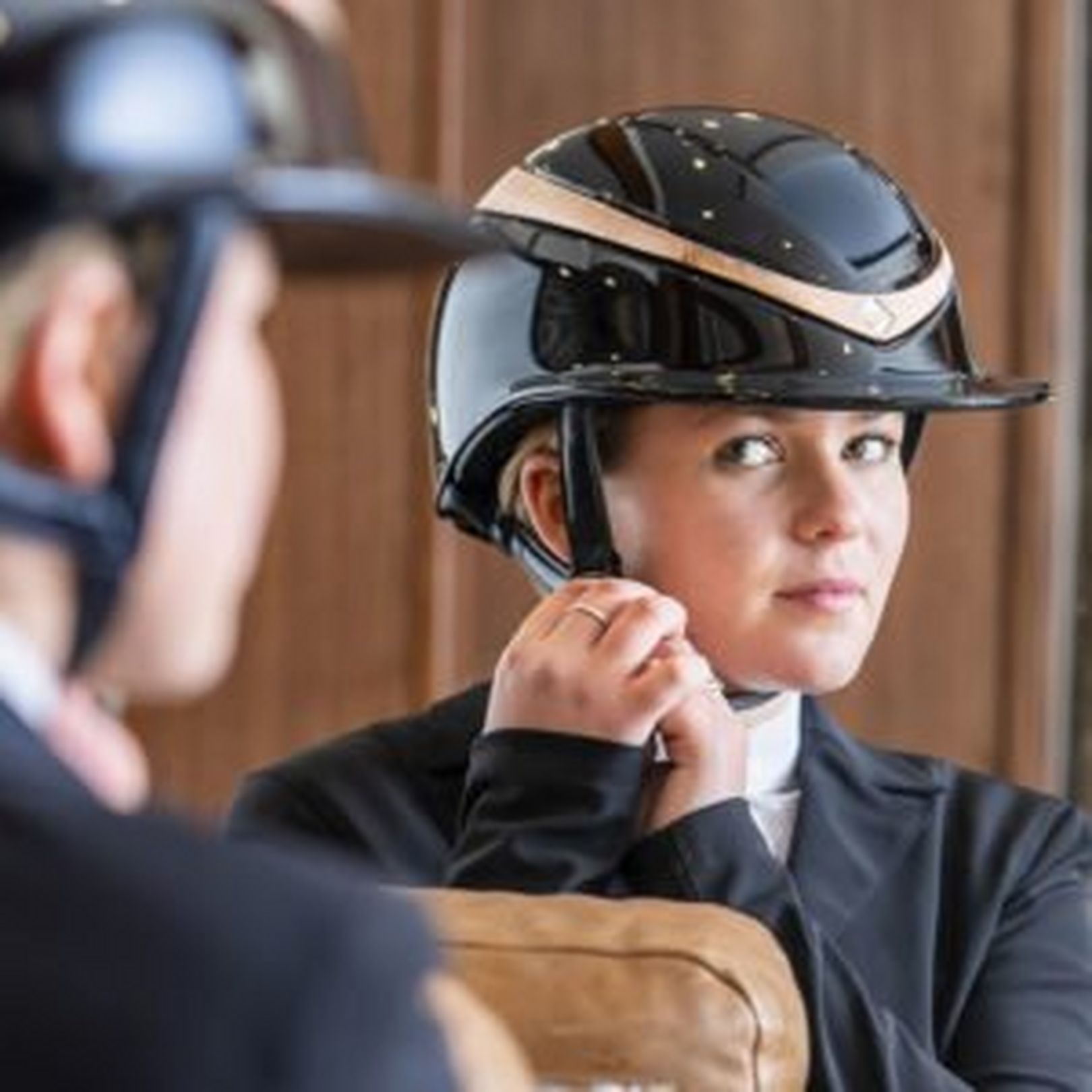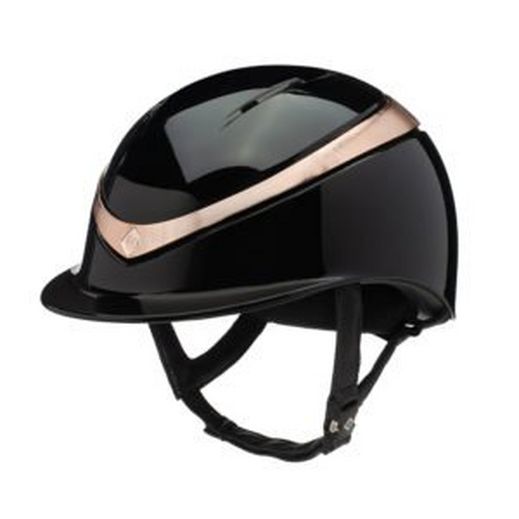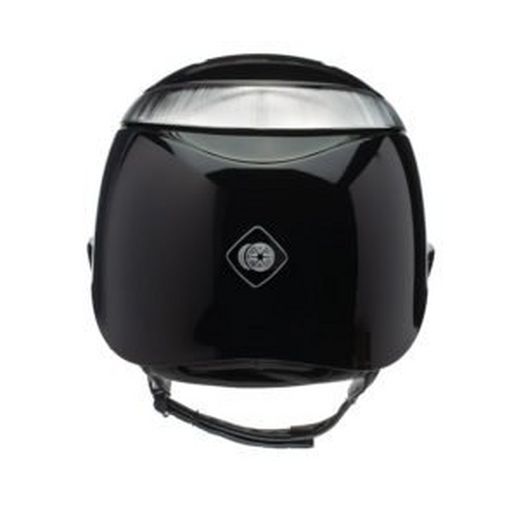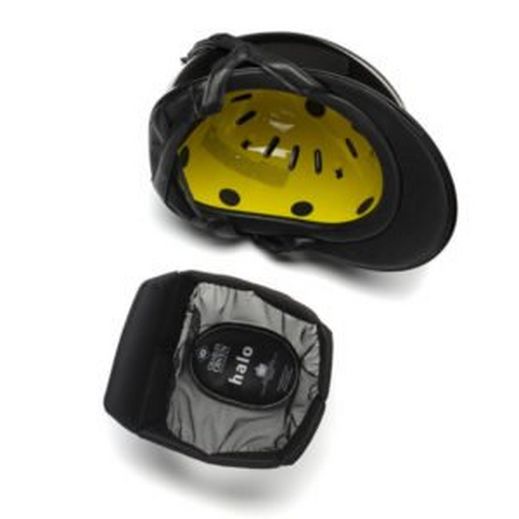 We could all use a guardian angel in times of trouble, right? Meet the next generation performance riding helmet - The Halo! Created to celebrate 110 years of Charles Owen it displays everything we love about the brand, combining safety and style. Make a statement in the show ring with the smooth outer and exclusive brushed metallic ring. Prioritising comfort it features a 360° ventilation system, slim and low-profile styling, a flexzone peak, a washable headband, padded neck support, an antimicrobial lining with silver ions and a leather harness. Perfect for competitive use it meets three safety standards ASTM F1163-15, PAS015:2011 and VG1 01-040 2014-12.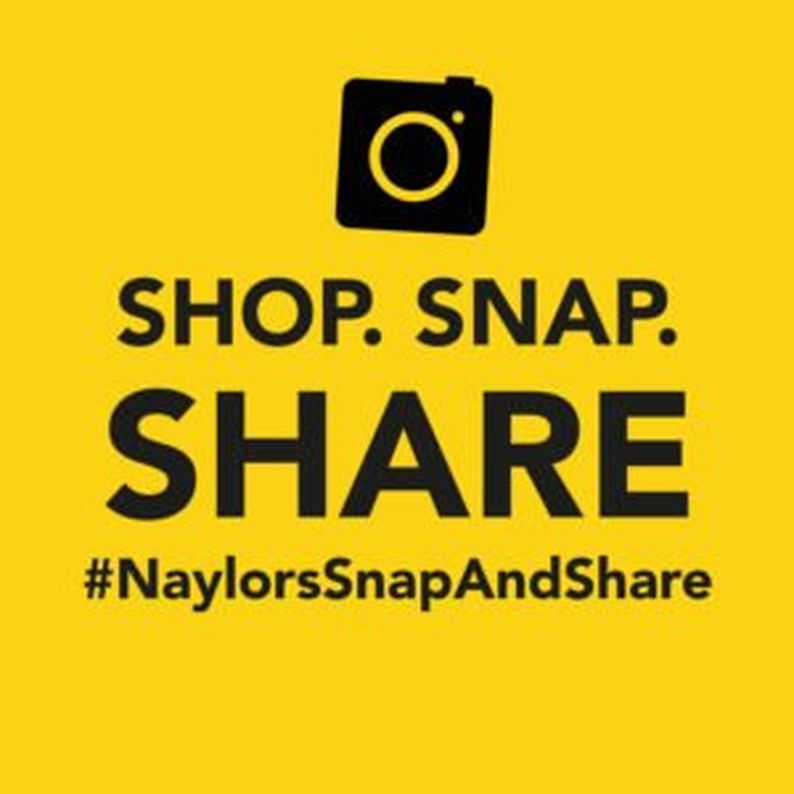 For more information or advice when choosing a new riding hat or body protector please take a trip down to one of our stores for a free fitting or contact our customer service team on 01706 507 555. Don't forget, if you make a purchase share your pictures with us in the comments or include #NaylorsSnapAndShare on your social posts for the chance to win a Naylors gift card!