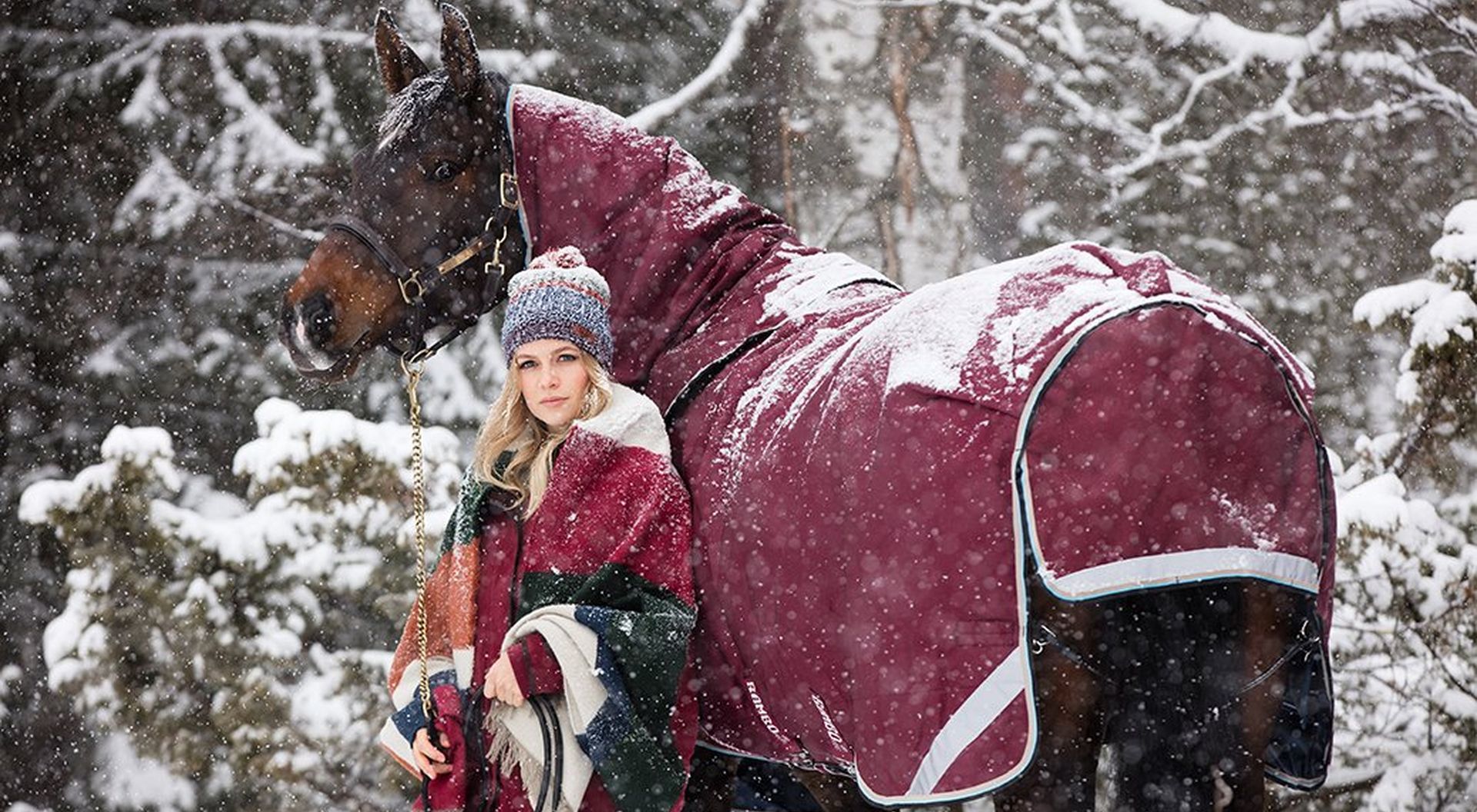 Have Yourself A Merry Mare With Our Christmas Gifts For Horses
Your horse really comes to feel like a member of the family and a close friend. So this year give them an extra special treat with one of our Christmas gifts for horses. We've pulled together some ideas of things you could get your horse this Christmas that are sure to make them smile (or at least prick their ears).
Giving your horse some treats or a new toy is a great way to celebrate Christmas. Everyone knows that horses love to eat, a lot! So give them something a bit different and special and they'll be sure to give you an appreciative look (before diving straight back to their hay net for yet more food). There are so many different horse treats on the market so you could get a range this festive period to find their favourite. Or if you're feeling savvy you might think about buying a larger bag of treats like the KM Elite Ultimate Treats 4kg bag to make their Christmas present last much longer.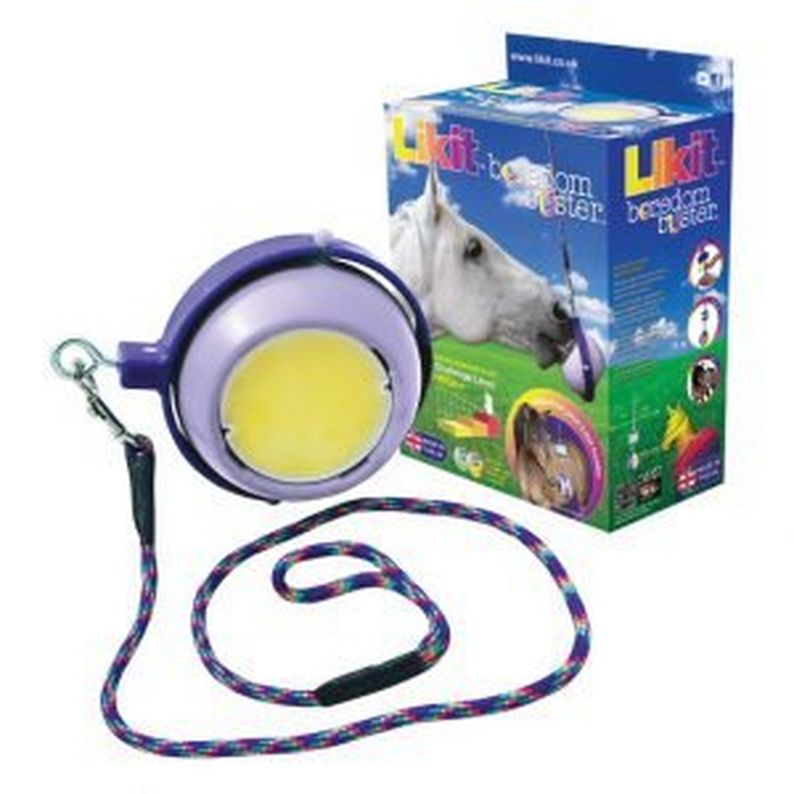 Horses also love having something to keep their minds busy, especially when in the stable. That's why horse toys can be a great present. The Likit Boredom Buster combines both food and fun. The ball swings and spins so your horse has to work to get the Likit inside. There are of course toys that don't involve food, the Horsemen's Pride Inc Jolly Ball is made from a hard wearing material that won't deflate when kicked and bitten. The various bright colours available all reflect a different scent that will attract your horse to start playing with it. For example, this green one is apple scented.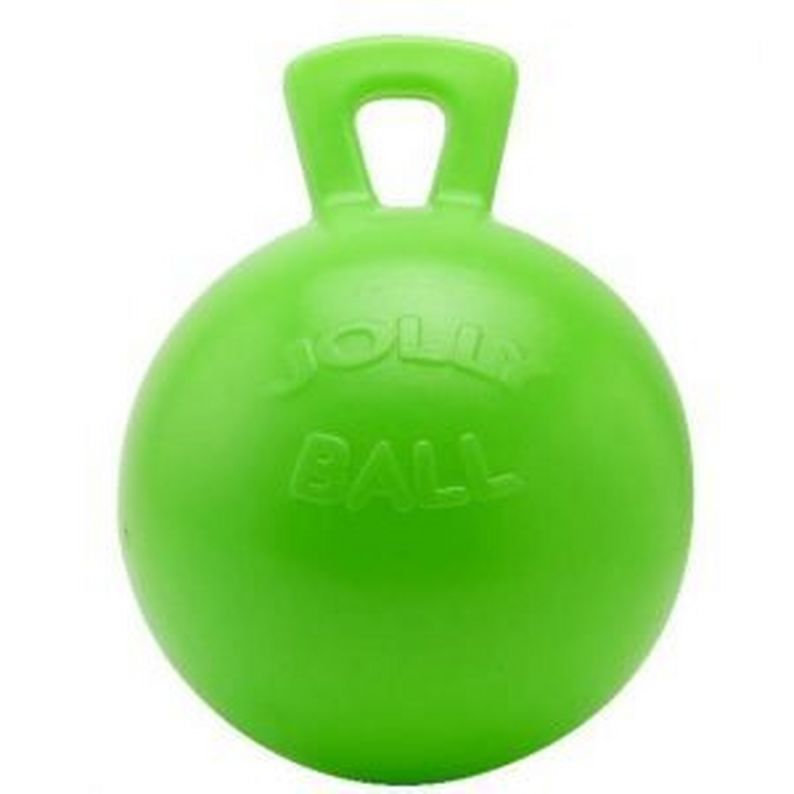 A headcollar is something you'll likely use everyday and so you want one that is functional, comfortable and of course looks great. There are so many different styles and colours that there is literally something to suit every horse and owner combo. If you and your horse like to shine out with a bit of sparkle you'll love the HY Dazzle Head Collar. Your horse will love the soft faux fur padding while you'll love the practicality of the adjustable head piece and nose band and the simple clip fastening of the throat latch. You'll both of course love the glitter!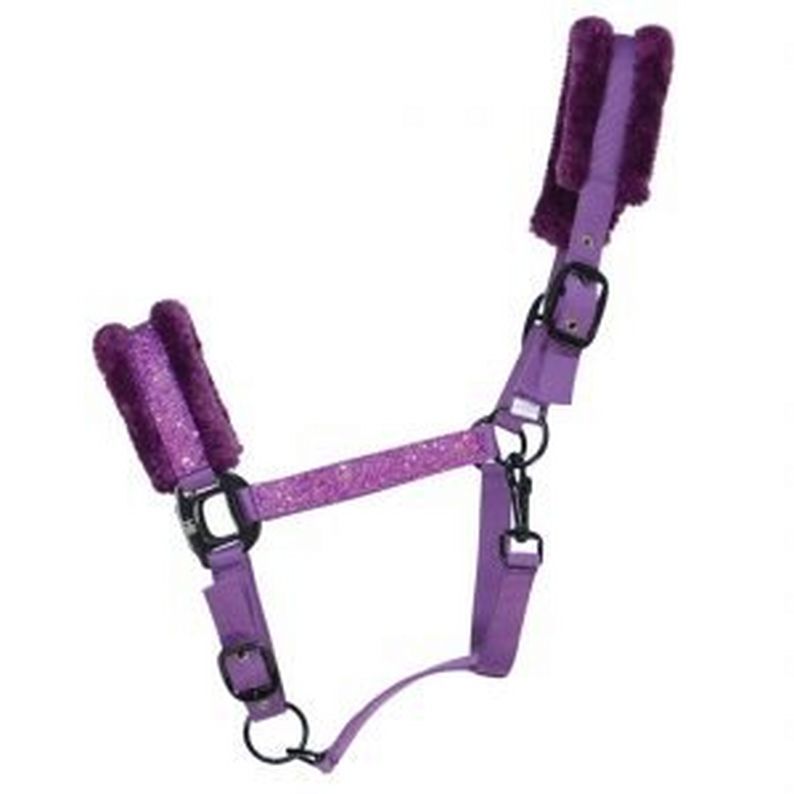 If you want a more reserved look this really sophisticated Shires Blenheim Leather Travel Headcollar is perfect for you. The generous padding will keep your horse happy be it in the stable or out travelling. A leather headcollar is of course a great option for travelling in as it will break under a strong enough force during an emergency. The stunning brass fittings complete this gorgeous design.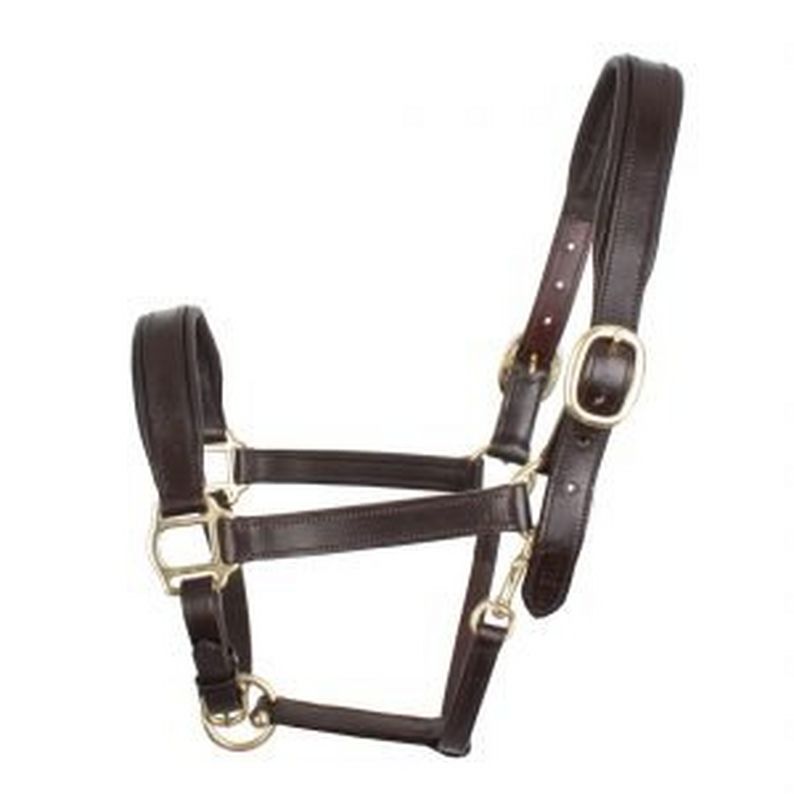 Another thing that a ridden horse is wearing on a regular basis is a saddle pad. If you want them to feel as comfortable as possible when they're being ridden you should try to get a good quality saddle pad that you should keep clean and replace if they become worn. This is why they make such great Christmas gifts for horses like this clever hi-vis one from LeMieux. It is perfect for riding out as it reflects when lights shine on it and has a fluorescent colour trim. When not having lights shining on it remains a nice grey base colour. Comfort is obviously important too and so it features a super soft bamboo lining. This is breathable and moisture wicking and has anti bacterial properties too. It also goes perfectly with the LeMieux hi-vis fly hoods too. There are so many amazing saddle pads available and literally a colour to suit everyone. If you're a big fan of the LeMieux saddle pads take a look at our recent blog about how you can shop by colour to find your perfect matching set.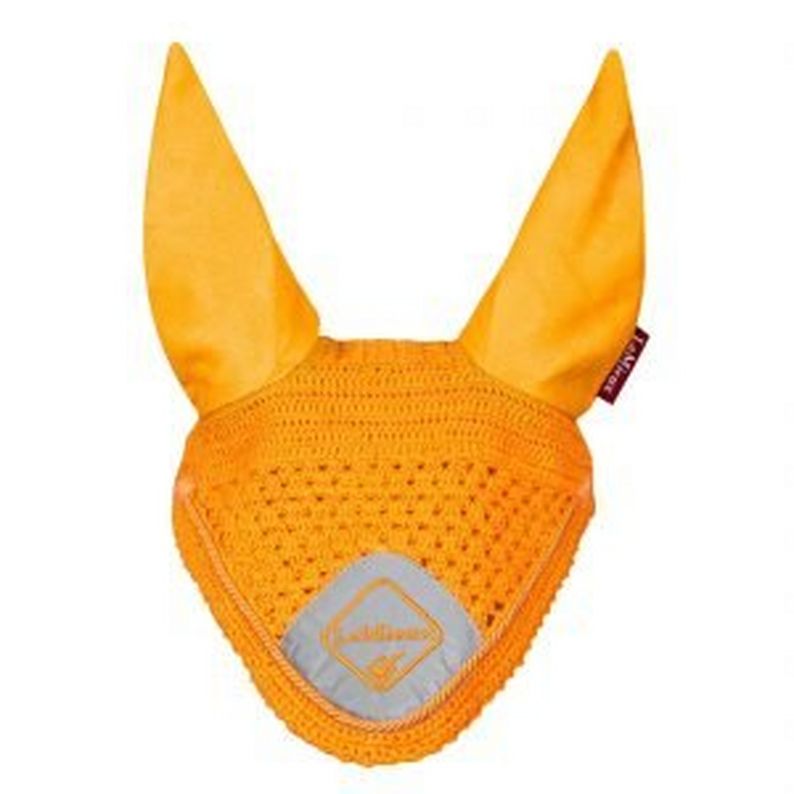 Not everyone can afford to buy their horse a new saddle for Christmas but if you can we think that Bates and Wintec saddles would be a great way to turn. They are adjustable so you can find the perfect width for your horse and don't have to worry about buying a whole new saddle if they change shape. If your budget won't stretch to a saddle then have you considered getting a new bridle. Maybe yours is looking a little worse for wear these days or you're considering a different shape/noseband to suit your horse's needs better. If so there are some beautiful yet really practical designs so be sure to have a good browse.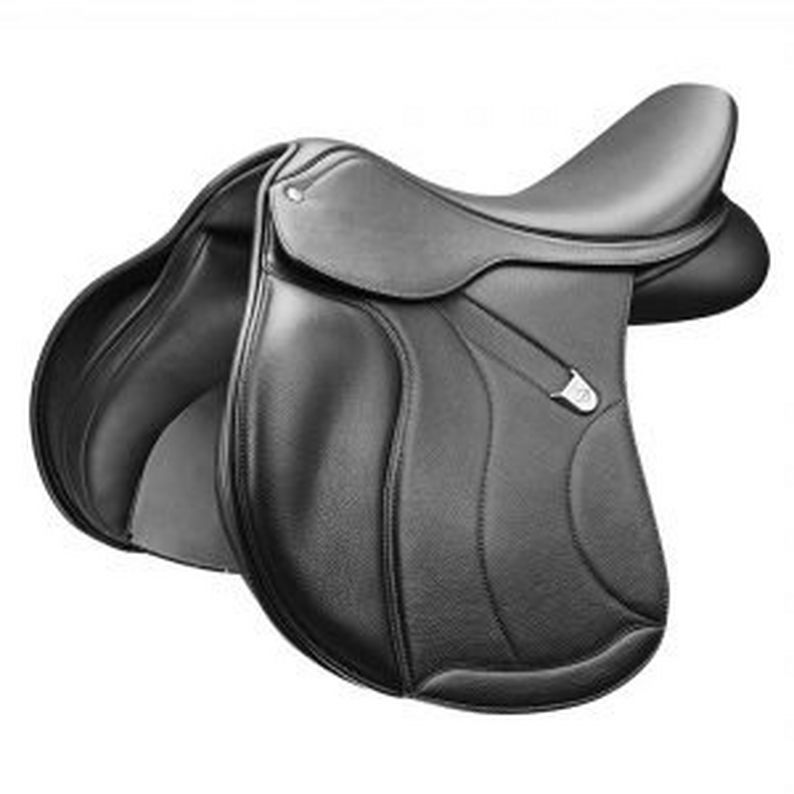 A great gift to your horse is a comfortable girth. They will really appreciate this and you may even see a difference in their work temperament. Any rubbing or uneven pressure can be really uncomfortable for a horse and if it occurs on a regular basis they may become grumpy when it comes to tacking up time. The Prolite GP Girth offers plenty of comfort to your horse. It is anatomically shaped to avoid rubs and unwanted pressure and is made from a really high tech fabric. This wicks moisture away from the skin to keep it dry, is thermo regulating to help keep your horse cool and is also breathable, antibacterial and hypoallergenic too.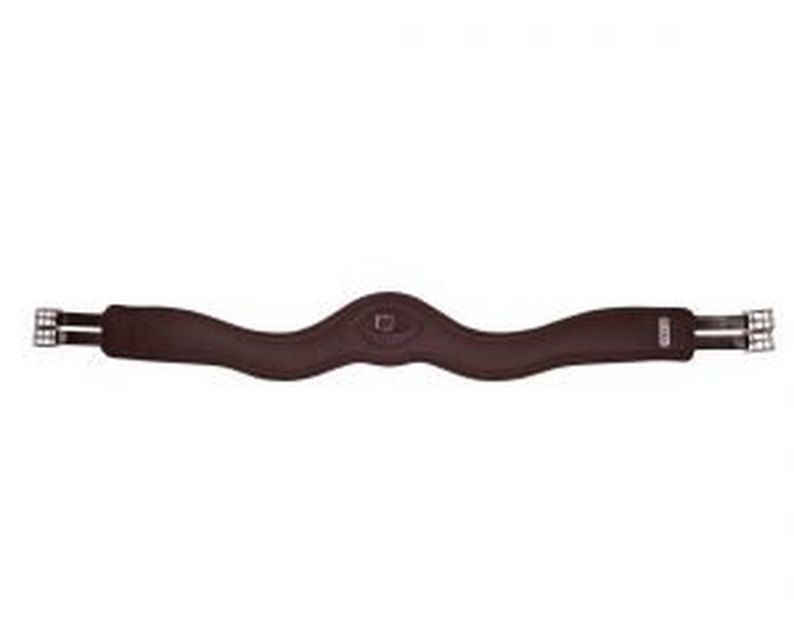 If you want to go all out with the festive cheer this year you've got to take a look at the fantastic Christmas range from Horze. One thing's for sure you'll be feeling very festive when you break these out. The Christmas themed products allow you to dress your horse in a festive fashion but by using things they used to wearing. Pop on the Santa inspired headcollar or the Christmas exercise sheet and you'll be the talk of the yard.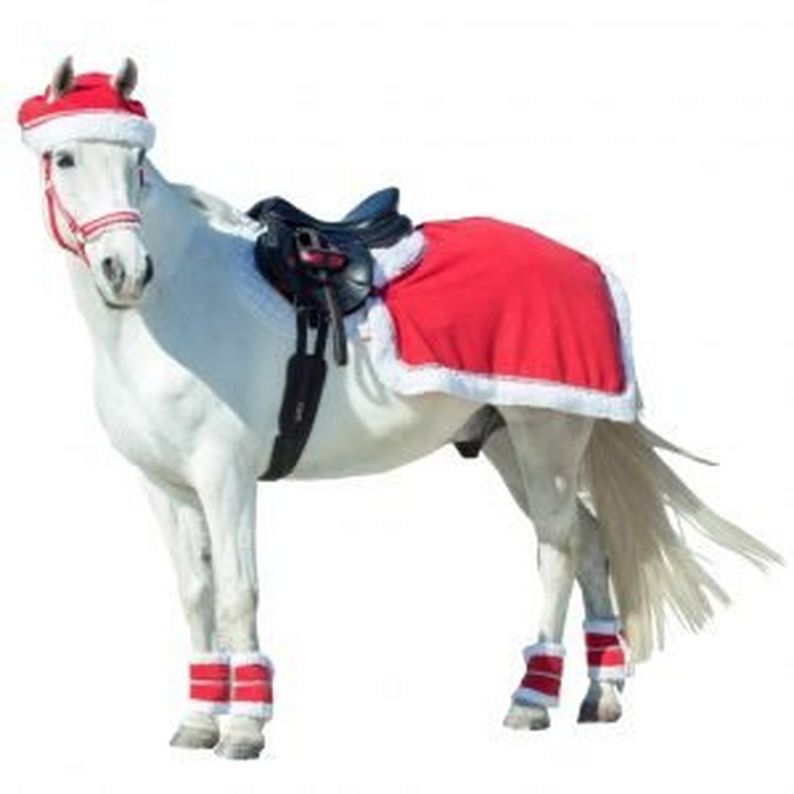 This is just the tip of the iceberg when it comes to the amazing Christmas gifts for horses that are available this year. Have a good browse of all of our festive gifts for horses and we also have a range of products for other pets too such as dogs and cats.