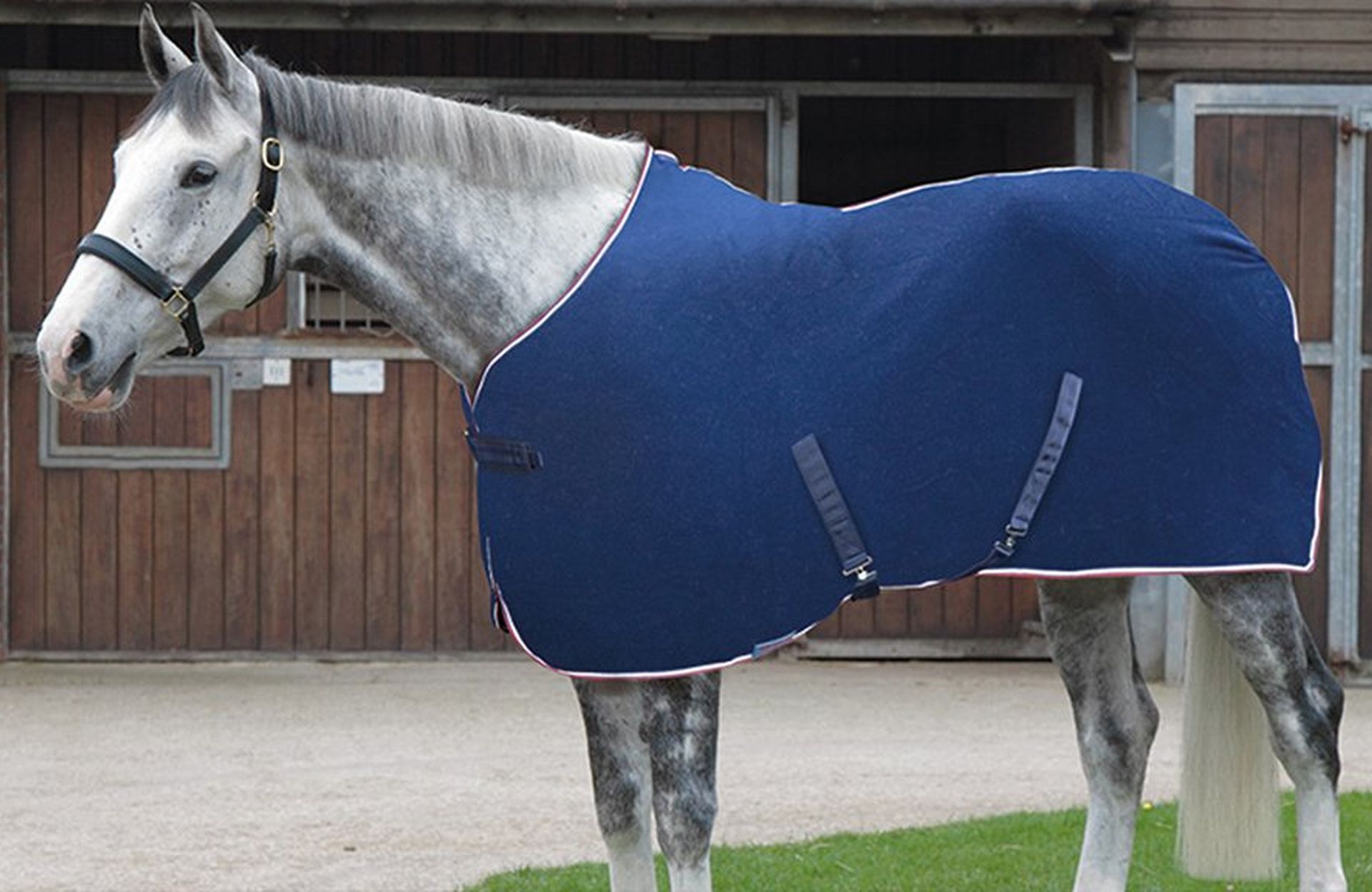 Cleaning Grey Horses is a full time job. The best way to keep a grey clean is to… Never buy a grey! Joking aside, grey horses are notoriously difficult to keep clean and looking like their actual registered colour. Being the owner of a grey horse myself, I have acquired many tips to combat the unpleasant 'swamp monster' look.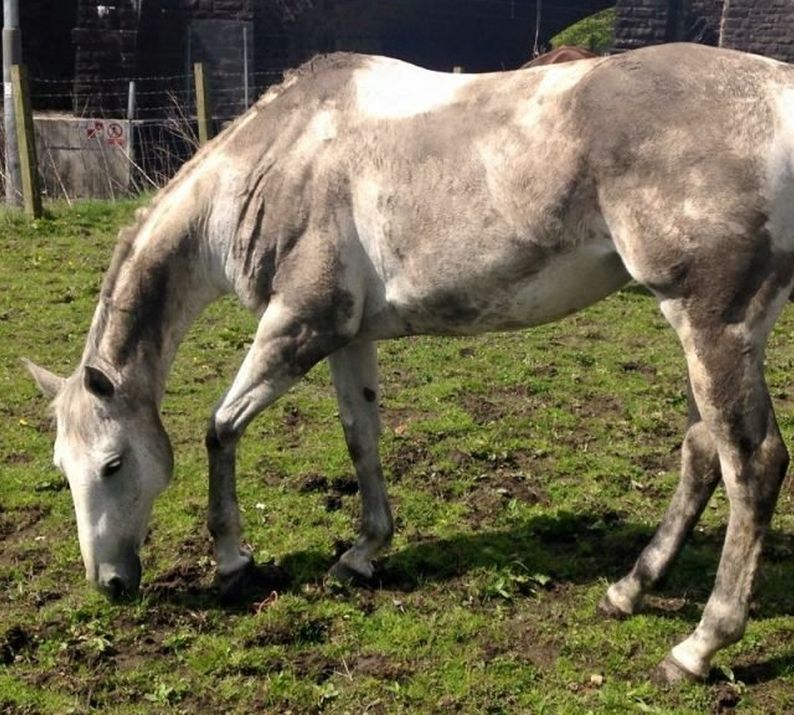 Best Practices for Cleaning Grey Horses
When owning a grey horse, particularly those who enjoy a good roll in the muddiest of all clay fields, elbow grease and stain removing products are your best friend. As it may not always be practical to bath your horse at the slightest sign of mud, you should alternate between using a curry comb and a massage grooming mitt with little rubber nibs that really get into the coat to lift up dirt, then flick the dirt off the horse using a long dandy brush. I'm sure your horse won't mind the massage either!
Regarding stable stains, it is usually best to nip things in the bud. If your horse does have particularly bad muck or grass stains, it's best to tackle them as soon as possible! The longer stains are left, the harder they are to get rid of. You should carry out the same practices with a white/grey tail. If you leave a yellow tail, it will get harder to remove the longer you leave it. This is particularly common with mares, as they have a tendency to urinate on the bottom of their tail!
It may also seem like common sense, but ensuring that your horse is well mucked out then skipped out throughout the day (if stabled) can also make a huge difference. The more poo left in the horse's bed, the more likely it is to be laid/rolled in, therefore you must try to keep it as clean as possible at all times.
Best Products for Cleaning Grey Horses
The best shampoo types to use on grey horses are those with a blue/purple tint. This is because the violet tones help to bring the whitest colour out of your horse's coat, neutralise stains and reflect light to make whites even brighter.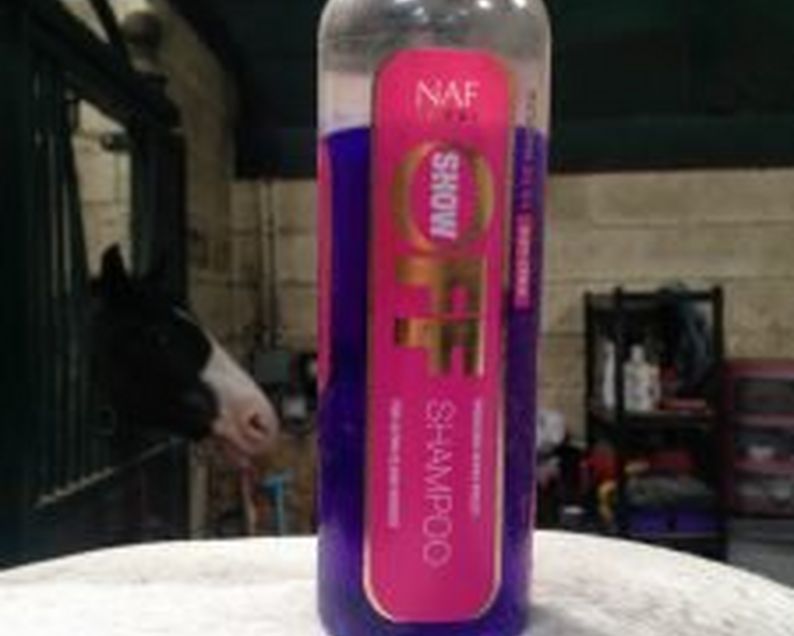 NAF Five Star Show Off Shampoo is a staff tried and tested product (used on the grey in question) which is excellent for removing stable stains. A little certainly goes a long way, and I particularly like the fact that you can use the concentrated shampoo alone on stubborn stains to lift them further. The violet tones are particularly good at neutralising yellow in tails and green grass stains on the body, and it smells delicious too!
Wahl Showman Diamond White Shampoo is another tried and tested product that is effective at removing dirt and stains. The violet tones again help to revitalise the coat and it makes it a vibrant, bright white.
Absorbine ShowClean Mane & Tail Whitener is a product specifically for dirty manes and tails which contains UV brighteners to enhance the colour white, and can even be used on the coat or legs. Firstly, let this soak on the muddiest parts of your horses' body whilst you bathe the rest. Then when you come to rinse off, everything will be lovely and sparkling white.
For a show-ready grey horse, the best way to combat a stained tail would be to use a tail bag. The Shires Tail Guard with Detachable Tail Bag can effectively be used as both a stain preventer and as protection when travelling or stabled.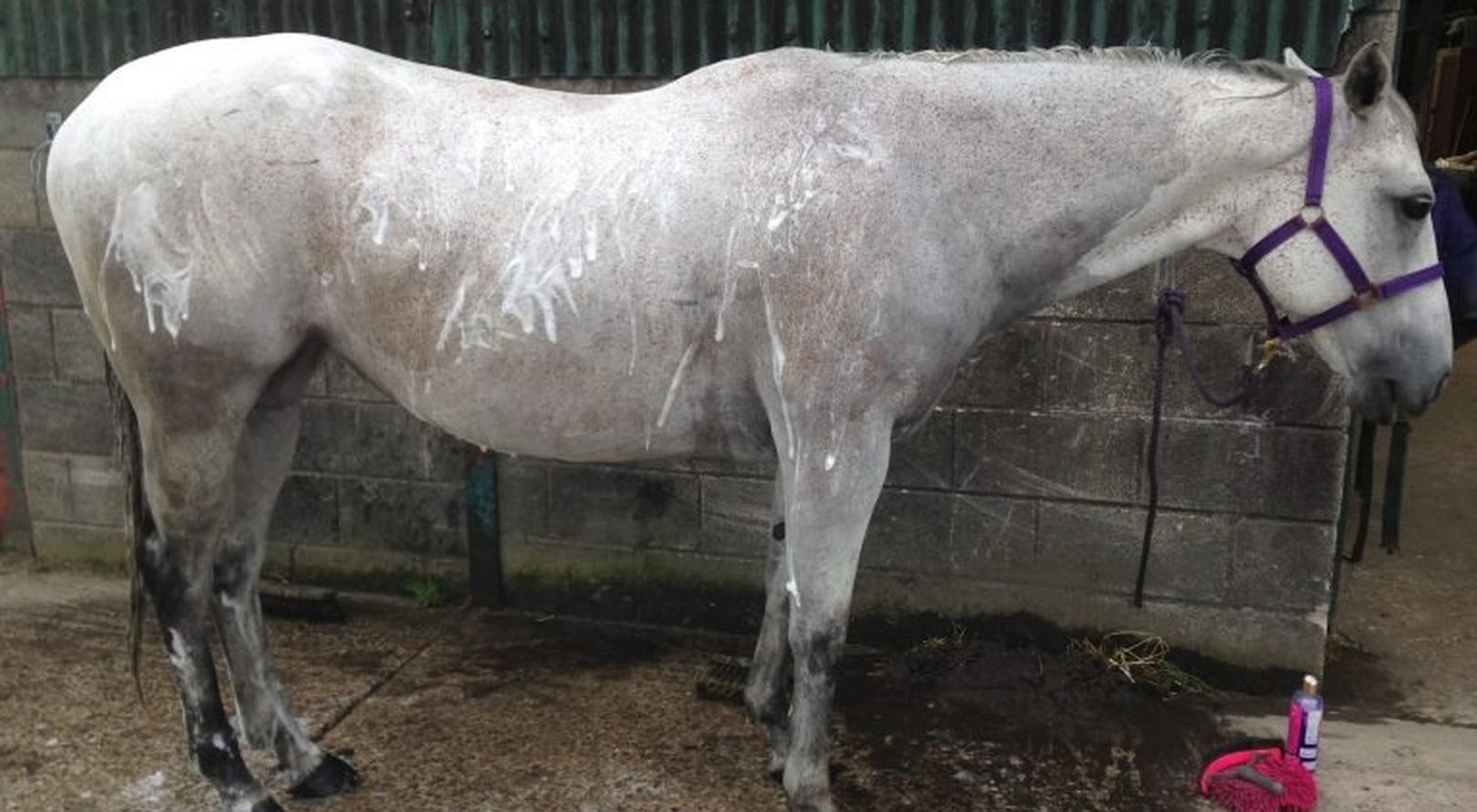 You WILL be grey!
Spot Stain Removers
When the weather is too bad to bathe my horse, I will use alternative methods instead! Products such as the Absorbine Miracle Groom and Cowboy Magic Greenspot Remover are fantastic no-rinse products that are literally a 'shower in a bottle'. You can spray these all over your horse or directly onto the stains, massage into the hair then brush off. They contain ingredients which specifically target and lift stains out of the coat.
Show Days – Cleaning Grey Horses
For show day, or even that extra special pamper day, the Absorbine Stain Remover & Whitener Spray is a powerful stain remover for when your grey has taken the 'coloured' look to the extreme, as it contains oxi-eraser stain lifters for a deep clean as well as whitening properties to help make the coat brighter.
Supreme Products Leg & Body Whitener is a useful product for applying the day before a show in paste form, particularly on legs under bandages. It acts as almost a tint to make legs, and all over the body whiter – win, win!
Hot clothing is a traditional grooming method used to get horses sparkling and shiny, particularly in the winter. You should use a product such as the Supreme Products Hot Oil in your hot water bucket, rubbing this mixture vigorously onto your horse's coat. Oil molecules are attracted to oil (the grease on your horse's hair follicles). And so the hot oil will remove dirt and grease, lift stains and bring out the most shine possible.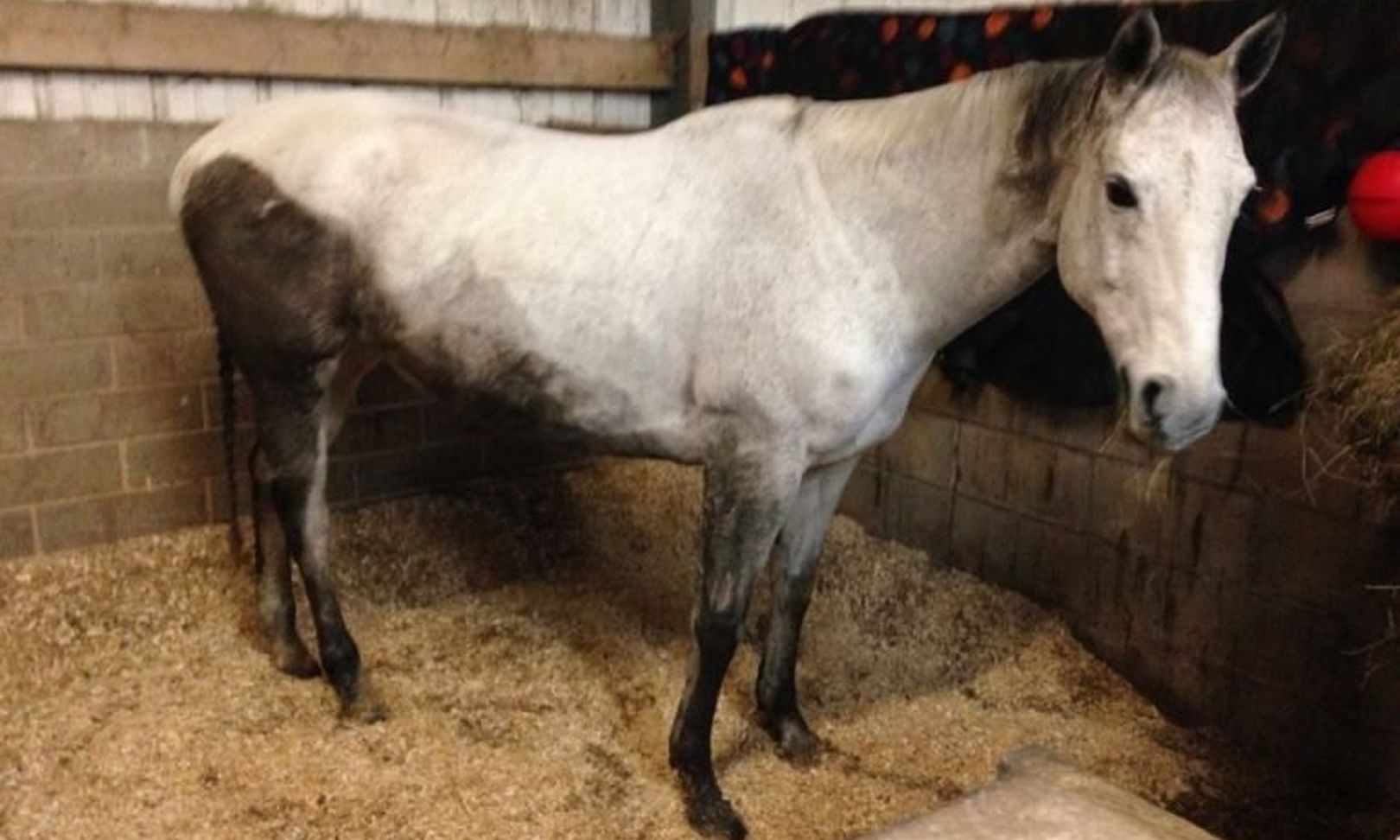 "I thought you knew I was a coloured?"
Other Considerations
Whilst some owners regularly use household products when bathing their horses, you have to be careful about what you use. Our horse's have sensitive skin, so we have to avoid harsh chemicals when bathing. Detergents are designed to get stains out of clothing and grease off dishes, not to remove stains from delicate skin. You particularly don't want to strip the coat of it's natural oils which may make your grey look dull. There are more than enough safe and effective equine specific products so you don't have to use any harmful products.
I am also wary of using products like baby oil which is a popular product for showing. This is because baby oil can increase the likeliness of my horse burning in the sun. Products such as the Carr & Day & Martin Dreamcoat Spray do the trick just as well if not better, and are specifically designed for the purpose.
An important factor in keeping greys clean is the selective use of horse clothing. Appropriate rugs and summer sheets or horse hoods in winter can help protect your horse from stains. In summer, I cannot rug my own grey as she is a very 'hot' horse. So instead I resort to various lotions and potions to keep her white!
If your grey tends to look dull even after bathing them, try supplements! When a horse feels good on the inside it will shine through their coat! Look into feeding oil such as NAF's Linseed Oil or an oil-based supplement like the Super Codlivine for shine and condition, and always aim to feed a low starch diet to avoid itchy or reactive coats.
Don't forget, your horse's health and comfort should always take priority over making them sparkle for the horse show. But there are products made specifically for our mud-loving horses, so there is hope for our greys to stay grey!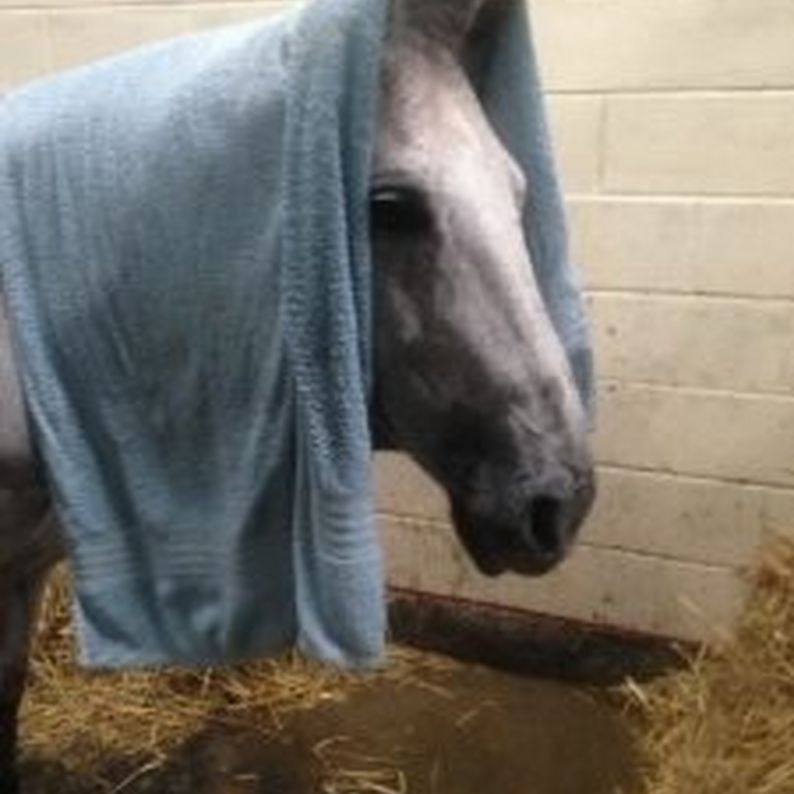 Ellie says "Don't forget to towel dry!"