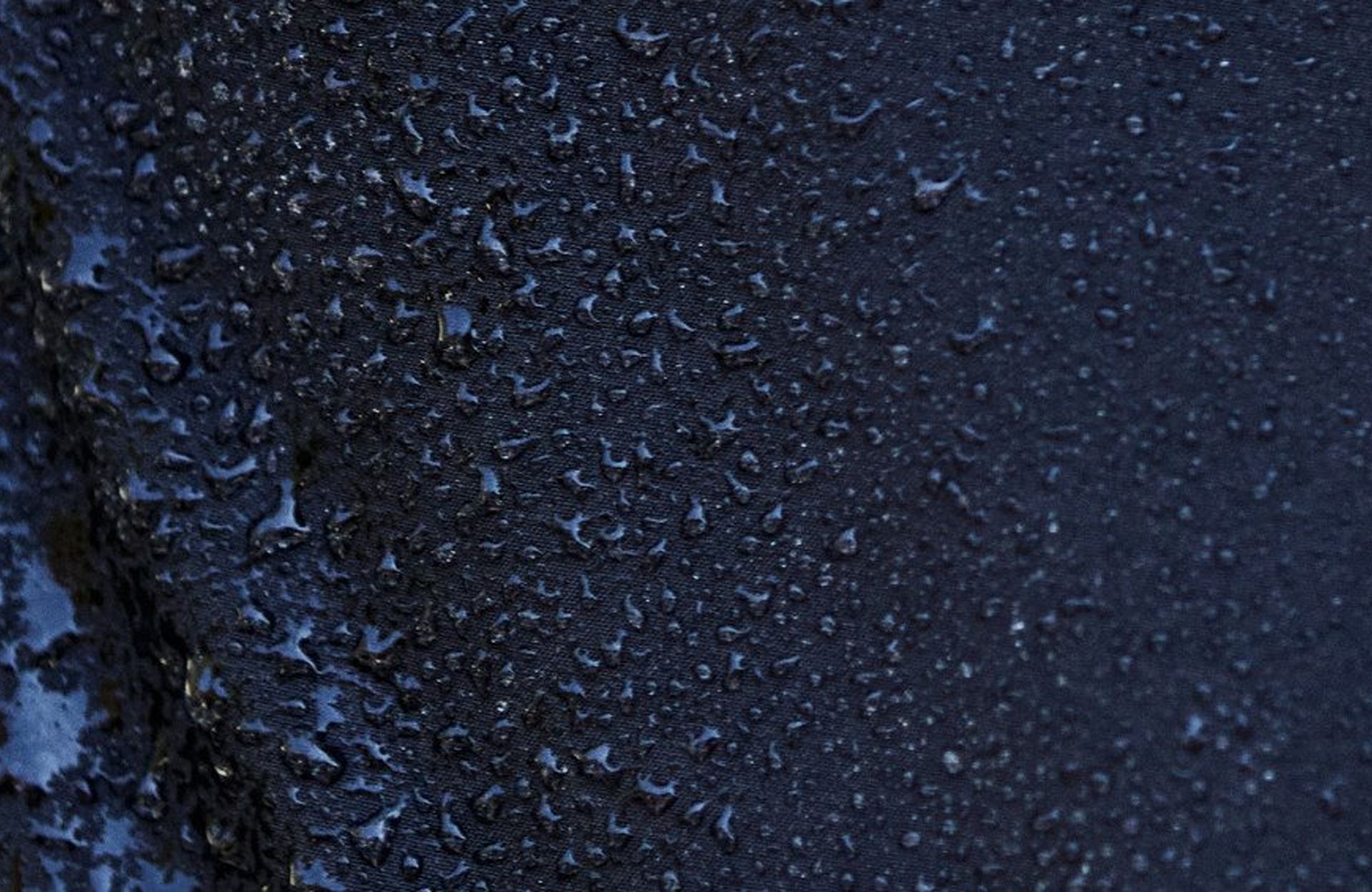 Think back to the very first time you wore your waterproof jacket in the rain. There's nothing quite like the satisfaction of making it home dry, right? Sadly though, this feeling rarely last very long! All too soon we're back to cursing the weather while peeling our soggy jacket off in the hallway. More often than not, this is because we're not looking after them correctly. So, here we're going to be taking a look at how Nikwax can help you keep your coats looking and performing at their very best.
How Does A Waterproof Jacket Work
Most waterproof clothing comes with what's called a Durable Water Repellent (DWR) finish. This makes the outer fabric hydrophobic, stopping water soaking in. Instead, it forms beads on the surface and runs off. Thankfully though, unlike other waterproof fabrics such as rubber or plastic it still allows water vapour out. This prevents sweat and condensation collecting under our clothes. So, why exactly do they stop working? Over time, bodily oils, dirt and constant exposure to the elements can cause the coating to become less effective, leaving you exposed to the elements. When this happens, many of us head out to the shops for a replacement but it doesn't have to be that way. Rather than replacing your jacket, revive it!
Washing Your Jacket
Preparation
There's nothing worse than opening your washing machine expecting to see a nice clean jacket, only to find it's covered in disintegrated paper or tissue! To avoid this, be sure to turn all the pockets inside out and remove their contents. Once you've done this, ensure that all zips, velcro strips and poppers are fastened. This will help to prevent any damage to the drum of your washing machine.
Choosing A Detergent
Did you know that many household detergents contain harsh chemicals, bleaching agents and strong fragrances? While these keep our clothes looking clean and smelling fresh, they're not suitable for outerwear! Tempted to give it a go anyway? You might think you've gotten away with it in the past but there's a really good chance that the damage done was completely invisible. If you use your usual laundry products your coat may never offer the same level of defence again. This is because most cleaning products cause the weatherproof coating to harden and peel away. They can also leave behind a water-attracting residue. To avoid this, we'd recommend using Nikwax Tech Wash specially developed for waterproof textiles.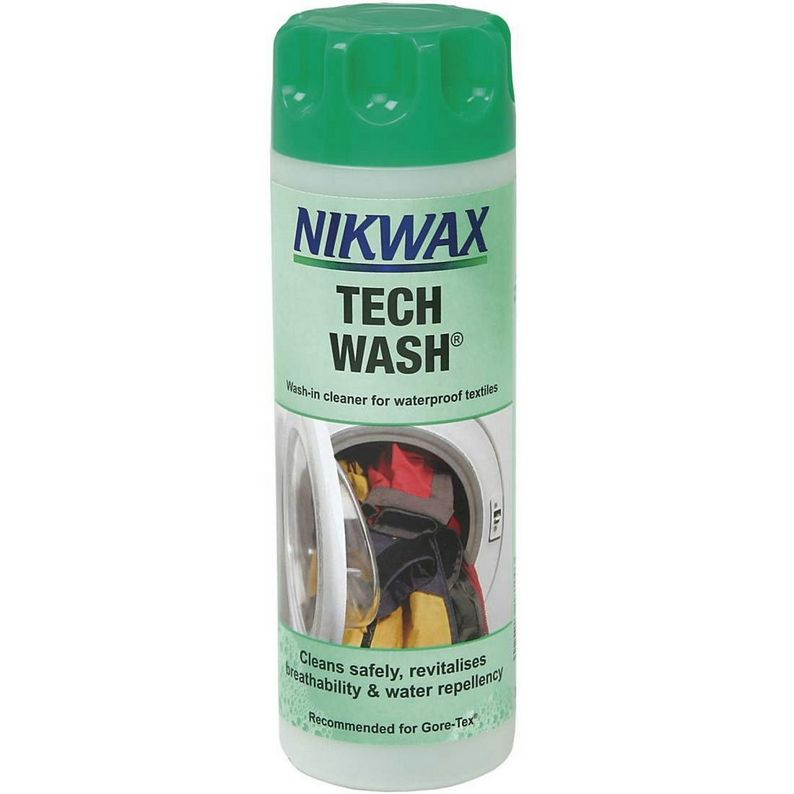 Nikwax Tech Wash
RRP £4.50
The first step to restoring your jacket to it's former glory, Nikwax Tech Wash removes dirt and residue while restoring its breathability and waterproof properties. Versatile and easy to use, simply add it to your washing machine instead of detergent or apply it by hand with a sponge.
Shop Now
Choosing A Cycle
Most jackets and coats can be machine washed. However, it's better to be safe than sorry, so always be sure to check the manufacturers instructions on the label! This should also tell you the appropriate cycle type, temperature and spin speed for your garment. Once you've selected your settings, place 2 full caps Nikwax Tech Wash into the dispenser draw (for 1-2 items). If required or preferred, you can choose to hand wash. To do this, pour the solution into a large container or bath of warm water. Submerge your garment into the mix and agitate it. Leave your garment to soak for 10-15 minutes. Once soaked, rinse thoroughly until the water runs clear. When doing this, be sure to wear gloves.
Water Proofing Your Coat
Does your coat need re-proofing? While it's always a good idea to do this after washing, there's an easy way to tell! Place your jacket on a hanger outside. Pour a small amount of water over the jacket. If the water beads and runs off, the coating is intact. If the fabric darkens and the water vanishes, it's been absorbed and it's time for a re-proof!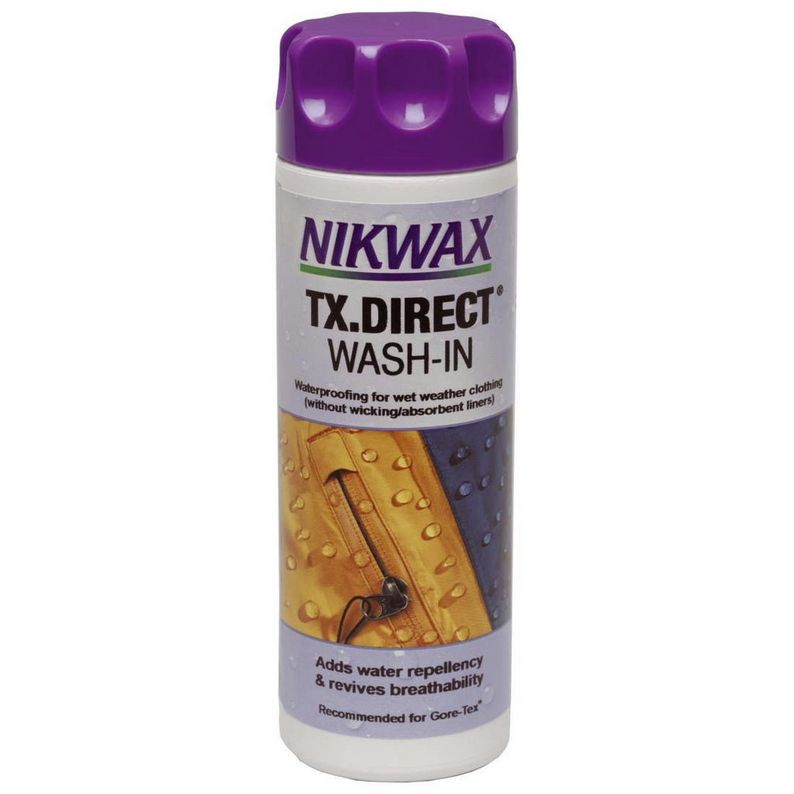 Nikwax TX.Direct Wash-In
RRP £7.99
Nikwax TX.Direct Wash-In is an easy to use waterproofing product specifically developed for wet weather clothing. To reproof your jacket after the cleaning cycle is complete, leave it in the washing machine and pour Nikwax TX.Direct Wash-In into the detergent tray. You can then run the same cycle to reproof.
Shop Now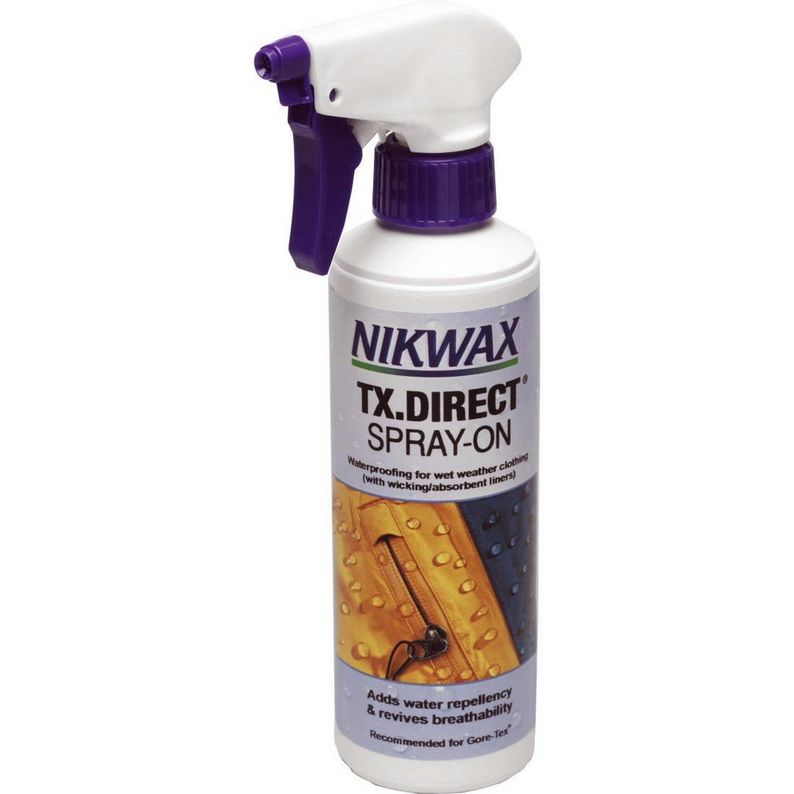 Nikwax TX.Direct Spray-On
RRP £7.99
Alternatively, lay your clean, damp garment out flat. Spray the surface with Nikwax TX.Direct Spray-On, holding it around 15cm away for even distribution. Leave the product to work its magic for approximately 2 minutes, then wipe away any excess with a cloth.
Shop Now
Drying Your Coat
Unlike other brands, Nikwax is not heat activated. This means that it doesn't require ironing or tumble drying for the formula to work. To determine the best way to dry your jacket, be sure to read the label. Most coats require natural air drying. Sadly, the British weather rarely grants us a few sunny days while our coats are drying out but don't go digging out your hair dryer! Using harsh heat to speed up the process can cause irreversible damage to the DWR finish and the fabric.
Why choose Nikwax?
There's loads of products out there for washing and waterproofing outdoor gear and garments. So, what makes Nikwax different? Nikwax pride themselves on creating high performance, great value products with the lowest environmental impact. All about allowing us to venture outside and enjoy the great outdoors in all of it's glory, they're the only aftercare company in the world that have never used harmful fluorocarbons in their products. Instead, they've opted for non-flammable, water-based formulas without harmful solvents or volatile organic compounds. Going above and beyond, they're the only outdoor company to date to achieve the Queen's Award for Enterprise in Sustainable Development.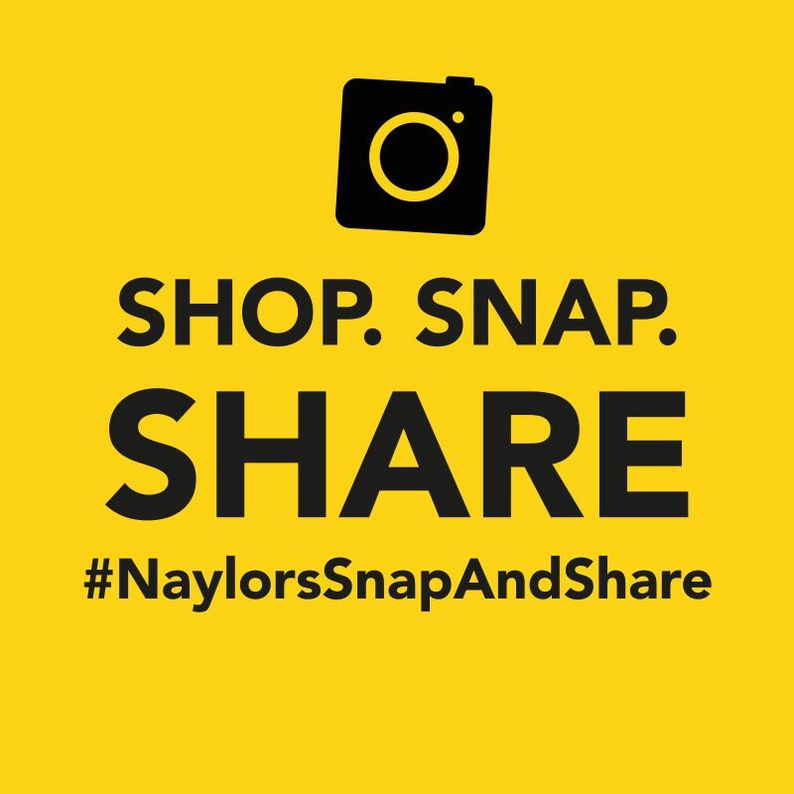 You can shop all the products in this blog and many more at www.naylors.com or in-store. Don't forget to share your before and after coat cleaning pictures with us in the comments or include #NaylorsSnapAndShare on your social posts for your chance to win a £50 Naylors Gift Card!