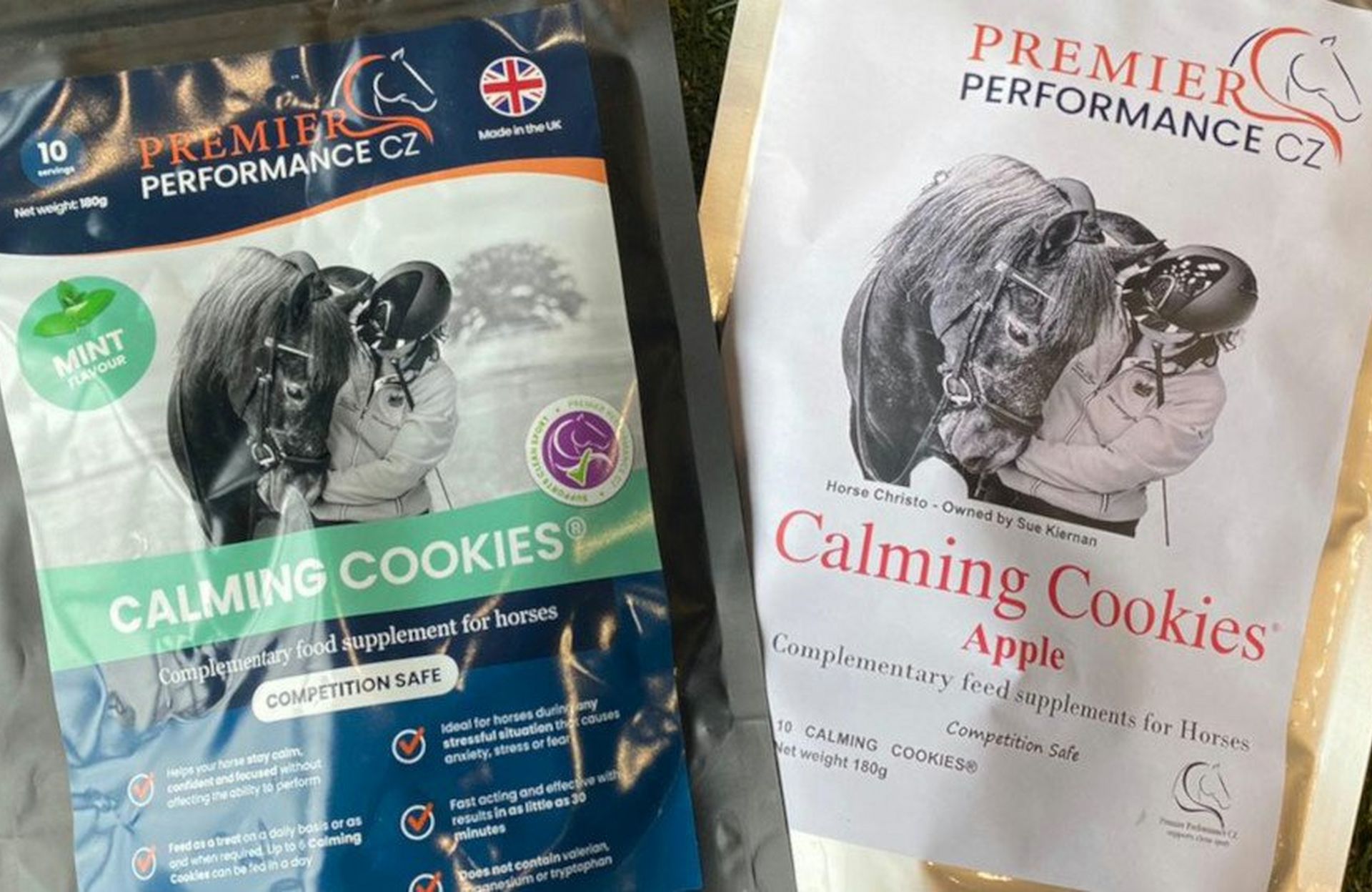 Does competing take its toll on your horse?
From travelling and strange arenas to new horses and spectators, there's no escaping the fact that it can be demanding. As equestrians, it's our job to identify the causes of stress and minimise them. After-all, our number one priority is keeping our horses happy, healthy and performing at their very best. So, take a look at our guide to spotting the symptoms and using calmers correctly, while staying competition ready!
What are calmers?
Firstly, calmers and sedatives are not the same thing. Sedatives are given by your vet, usually for veterinary, farriery or dentistry procedures. By definition, they "produce a state of calm or sleep". On the other hand, calmers simply give your horse's brain chance to act before their hooves! They work by helping to manage their responses to stimuli.
Spotting Stress
By nature, horses are highly reactive to their environments. As prey animals, the slower their responses, the more likely they are to become lunch! When something is upsetting them or causing discomfort, the adrenal glands release a hormone called cortisol. Also known as the 'stress hormone', this prepares your horse's body to react, resulting in behaviour changes like:
Vocalisation
Pawing
Sweating
Snorting
Shaking
Yawning
Restlessness
Spooking
Bucking & Rearing
Weaving
Box/Fence Walking
Cribbing
Bolting
Decreased Appetite
Flared Nostrils
Elevated Heart Rate
Diarrhea
This sequence of events is pretty handy for wild horses. However, it's the last thing we want in competition. Not only is it unpleasant and potentially dangerous, it can hinder their ability to concentrate and perform. Just one of the things we can do to help them manage their behaviour is to provide a natural calmer.
Competition Safe Calmers
First things first, what exactly does 'competition safe' or 'legal' mean? It's easy to think that 'doping' only ever happens on purpose. Unfortunately, this simply isn't true. It can easily happen by accident, as a result of a naturally occurring prohibited substance. By definition NOPS are "any substances that can exert an effect on a horse". So, that's pretty broad! Common banned culprits that can appear in horse calmers, feeds and supplements include Caffeine, Theobromine, Theophylline, Morphine, Hyoscine, Atropine and Cannabinoids.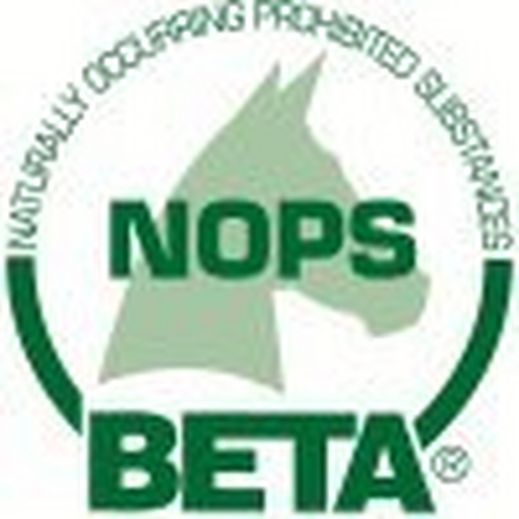 To ensure the products you're using aren't prohibited, keep an eye out for the BETA NOPS assurance mark. Alternatively, check with the manufacturer that their products are competition legal.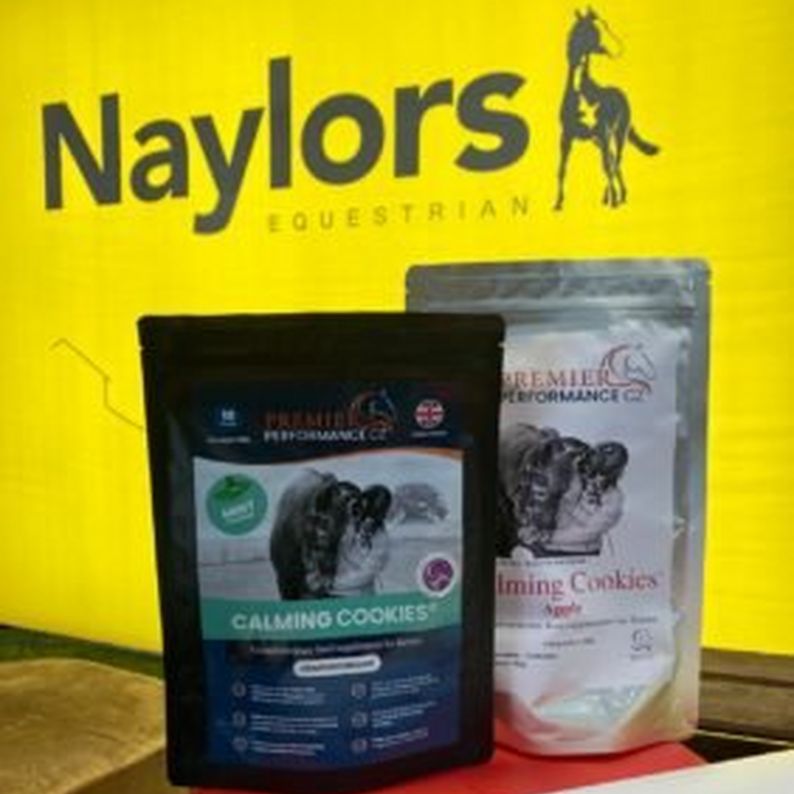 Calming Cookies
Every horse no matter how calm they usually are, can become a little excitable or stressed. Especially in situations such as clinics, competitions, clipping, hunting, loading, traveling or hacking. This doesn't mean we want to be giving them a calmer every single day though. Not only is it expensive, it's unnecessary. That's where Calming Cookies come in! These are all natural without any fillers. They contain two active ingredients:
L-Tyrosine: This helps in the production of serotonin, a natural mood stabilizer. Potential benefits include improved confidence and focus.
L- Arginine: This is converted into nitric oxide, relaxing the blood vessels and improving blood flow.
Calming Cookies are available in a range of flavours, palatable to even the fussiest horses and ponies.
Quality Assurance
Competition Safe
Developed with Vets & Equine Nutritional Experts
Feeding Guidance
Calming Cookies require 30 to 45 minutes to take effect. They usually last 3 to 4 hours. Up to 4 Calming Cookies can be given per day, with a minimum of 3 hours between each.
Five Star Magic
Your horse, just more trainable! Sounds good, right? When all else fails, add a little magic to their meals! NAF Five Star Magic is formulated to help your horse cope with the unexpected. It improves trainability and manages stress responses. From cold weather and clipping to traveling and new places, it can make a real difference. A BETA Innovation Award Winner in 2019, it contains a unique combination of herbs and magnesium, known to promote calming, concentration and learning. Take a look at the video to find out more!
Quality Assurance
BETA NOPS
Universal Feed Assurance Scheme
BETA Innovation Award Winner, 2019
Independently Trialled
Feeding Guidance
Loading Rate: 50g - 75g per day (2-3 scoops) for 7 days.
Maintenance: 25g - 50g per day (1-2 scoops).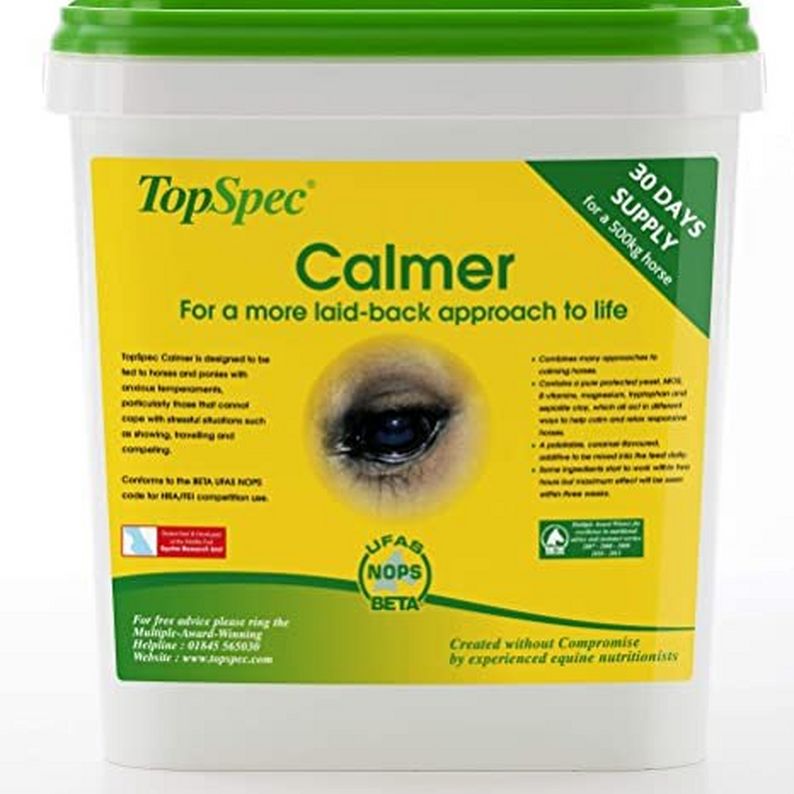 TopSpec Calm
TopSpec Calm is designed to promote a more laid back approach to life, specifically formulated for anxious types. It reduces stress and improves focus, helping them cope with travelling, competitions and showing. Formulated using natural ingredients without herbs, it contains yeast, MOS, B vitamins, magnesium, tryptophan and sepiolite clay. The effects of feeding TopSpec Calm will gradually build over time. Some of the ingredients take as little as 1.5 hours to act and others up to 3 weeks. Great for fussy feeders, it has a palatable caramel flavour and mixes easily with damp feed.
Quality Assurance
BETA NOPS
Universal Feed Assurance Scheme
Feeding Guidance
Average sized horses (500kg) will require 2 x 25g scoops, twice daily. One 3kg tub will last approximately 30 days.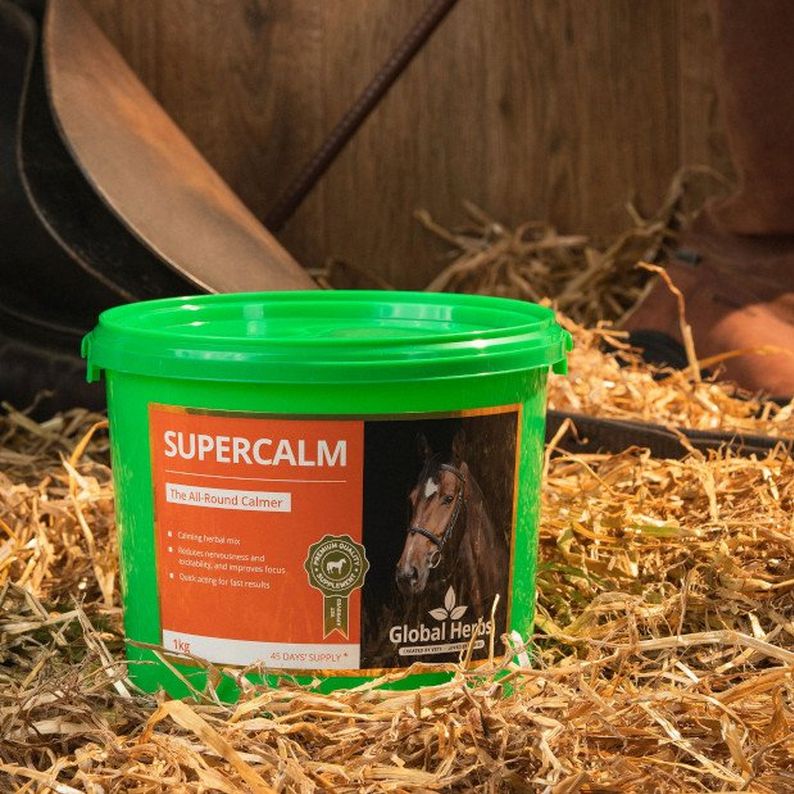 SuperCalm
SuperCalm is a herbal mix. It's formulated to reduce nervousness and excitability, while improving focus and concentration. The key ingredients include holy basil, winter cherry and magnesium. Results should become apparent in as little as 2-3 days. So, there's no need to use it year-round if it's not required. Great for competition horses, simply add the supplement into their usual diet starting a week before it's likely to be needed.
Quality Assurance
BETA NOPS
Universal Feed Assurance Scheme
Feed Materials Assurance Scheme
Feeding Guidance
Small Ponies: 1 x 25ml, twice daily.
Average Horses: 2 x 25ml scoops, twice daily.
Large Horses: 3 x 25ml, twice daily.
Maintenance: Half the loading rate.
We hope that you found this information helpful. If you have any questions or require further advice please leave a comment below or call our customer service team on 01706 507555. You can shop all of the products featured in this blog at Naylors.com or why not visit one of our stores?