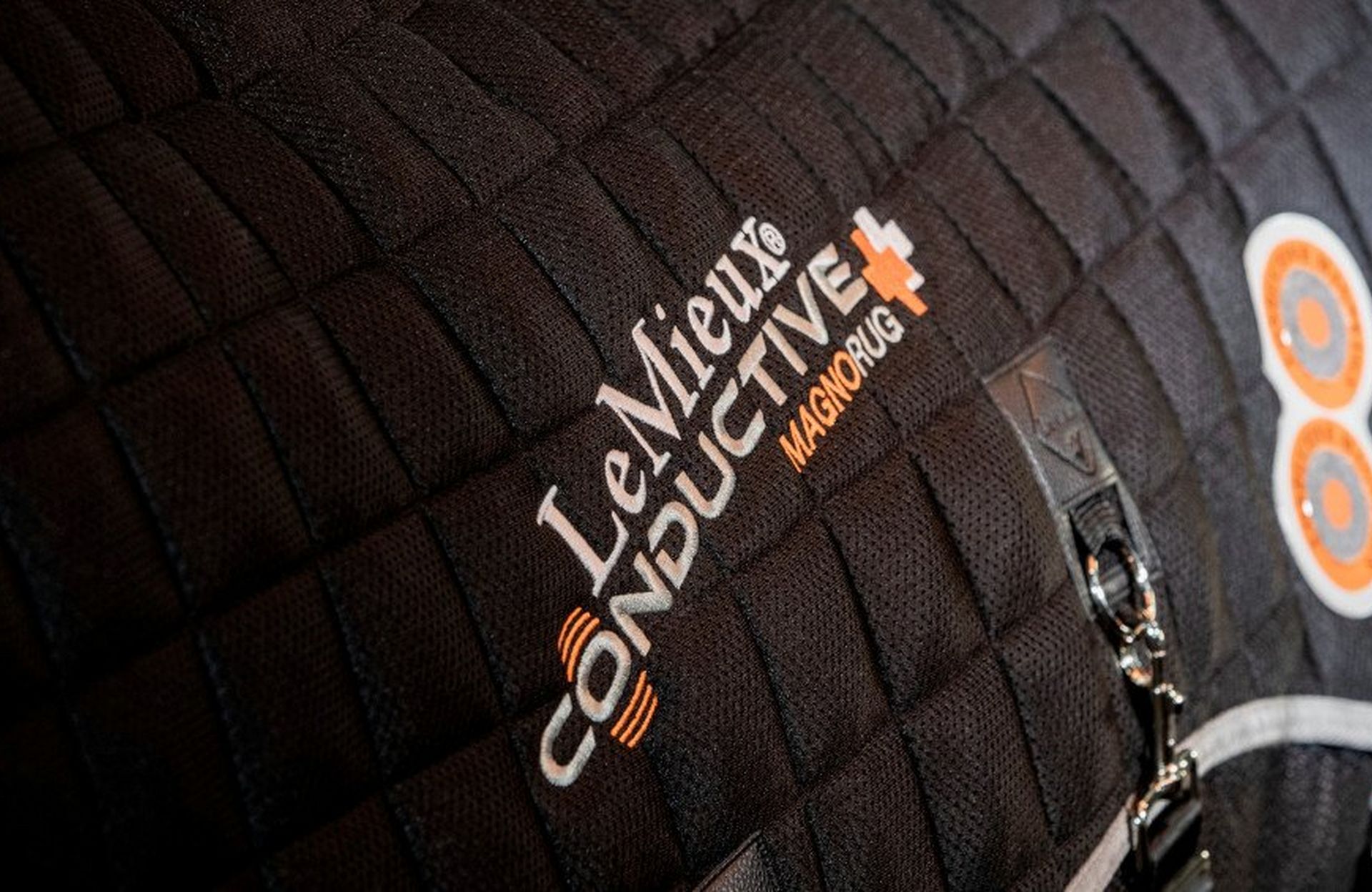 So, magnetic therapy is just for performance horses, right? Wrong! It's no secret that we all want to keep our horses and ponies in tip top condition. Whether they're a million pound dressage horse or a retired happy hacker, they're all priceless to us! Once upon a time magnetic therapy was something that was insanely expensive and inaccessible to the average horse owner like me and you. But not any more! LeMieux have been hard at work revolutionising therapy products with their new Conductive Magno collection! Created with the aim of keeping our horses happy and healthy, these are not to be missed!
What is magnetic therapy?
Honestly, the majority of us aren't that clued up when it comes to equine therapy. Injuries and problems should always be seen by the appropriate professional, but wouldn't it be nice to be able to prevent them occurring in the first place? You bet it would! Now for the science…
In essence, magnets work by influencing the iron found in your horses bloodstream. Negatively charged magnets attract positively charged oxygenated blood. By manipulating the blood stream magnets are able to:
Help increase the blood supply to tendons, joints and muscles.
Aid recovery and reduce fatigue.
Encourage the production of elastin and collagen.
Help reduce the effects of concussion from hard ground.
Help relax your horse and ease sores/aches and tension.
Meet The Range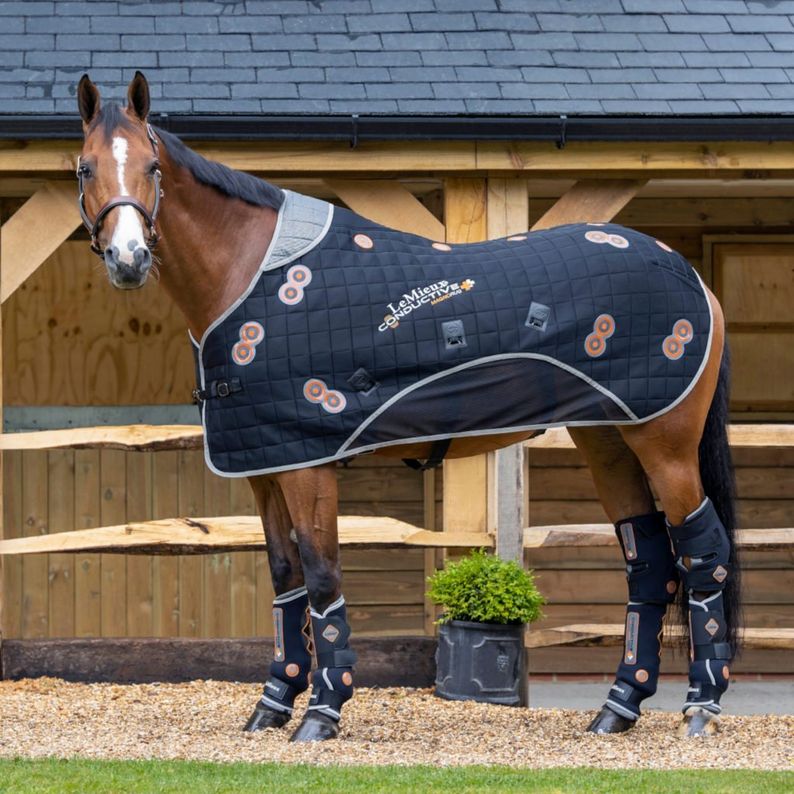 Conductive Magno Rug
RRP £279.95
Target Areas:
The whole upper body, including;
Shoulders
Elbows
Hips
Stifles
Second thighs
Shop Now
Very different to products made by their competitors, LeMieux Conductive Magno Rugs feature an innovative and unique inner liner. While traditional options are only able to target areas precisely below the magnets, this rug contains a woven layer of steel fibres directly under powerful 2600 gauss magnets. The interwoven conductors allow magnetic waves to spread evenly around the rug. This ensures that your horses whole upper body is within the magnetic field, avoiding hot spots for a far more comprehensive approach. Designed for the comfort of your horse, it offers a breathable 3D Mesh top side to release any heat build up from the magnets and a lightweight mesh lower section to encourage the air flow upwards.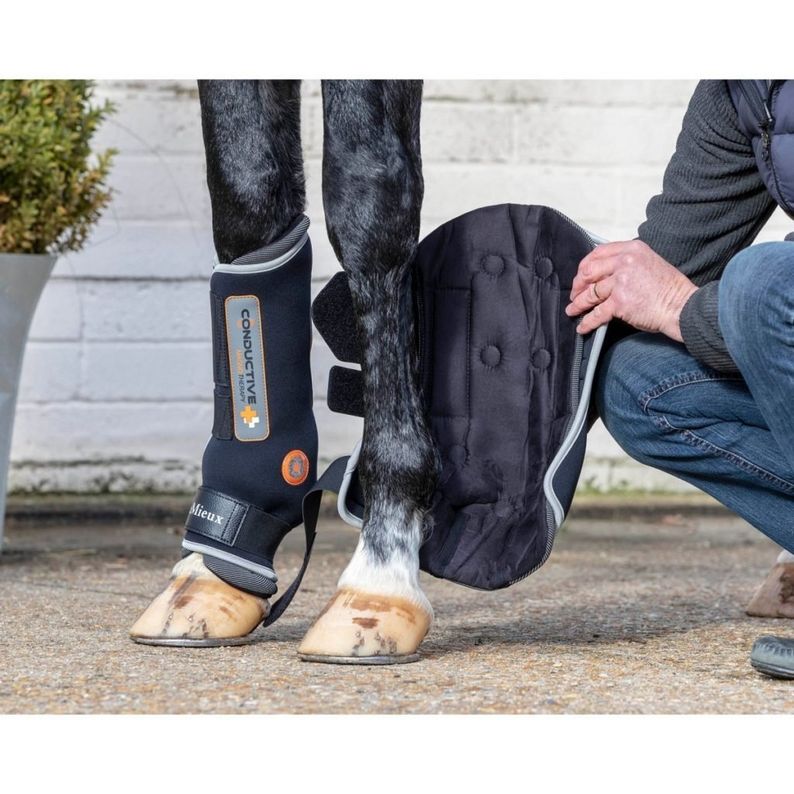 Conductive Magno Boots
RRP £99.95
Target Areas:
Front and Hind Lower Legs
Upper tendon
Suspensory area
Flexor tendon
Splint area
Sesamoid
Fetlock
Windgall area
Sold In Pairs
Shop Now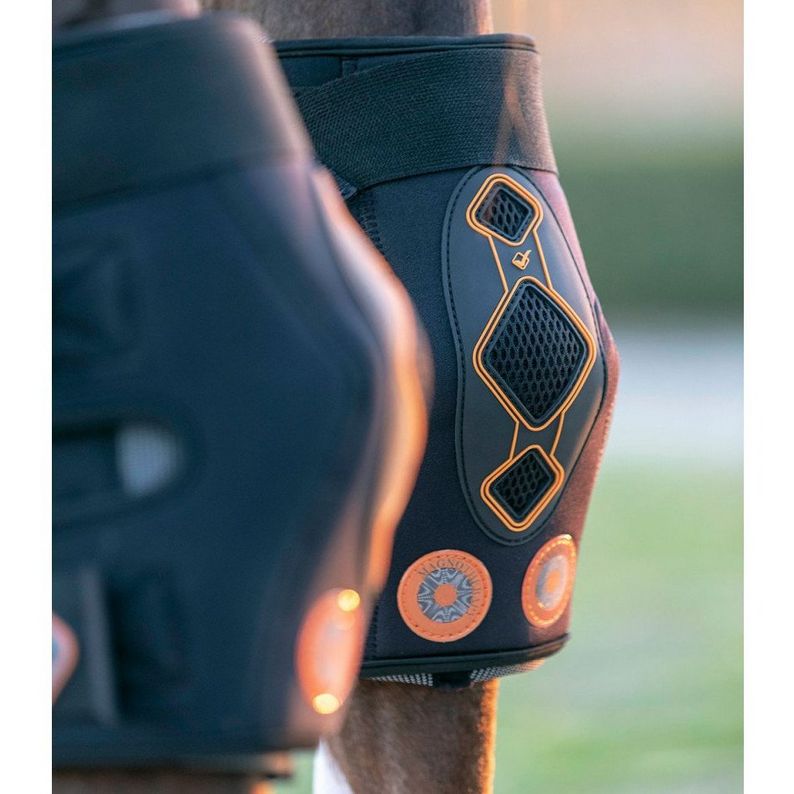 Conductive Magno Hock Boots
RRP £89.95 - £85.50
Target Areas:
Sold In Pairs
Shop Now
Created to specifically target your horses legs steel fibres in the lining conduct magnetic waves produced by 9 (per boot) powerful 2600 gauss neodymium magnets. Improving overall effectiveness, this allows the whole covered area to be treated equally, while avoiding any unwanted hot spots from the magnets. This also means they can be used safely for longer periods of time.
Mesh vents at the rear of the boots release any excess heat and the outer layer of bamboo ensures good wicking to remove any sweat. Comfortable and soothing, they offer a brushed cotton inner finish and memory foam padding for protection.
Always slowly build up the length of time that you use any magnetic products on your horse. These items can be used for up to 4 hours.
You can shop the products in this blog and many more at www.naylors.com or why not visit one of our stores. Found this blog helpful? We'd love to hear your thoughts!