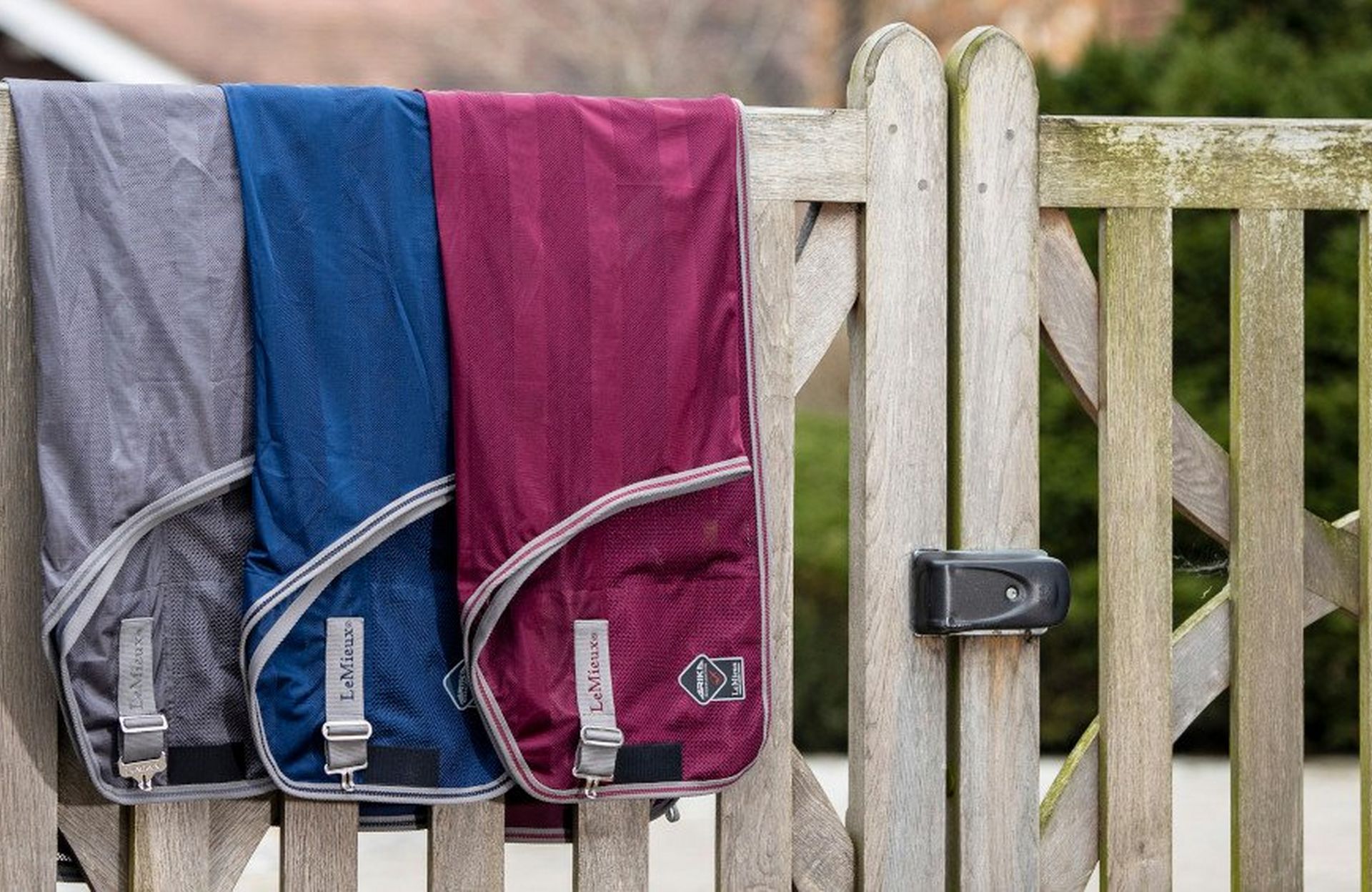 Coolers are one of those things, we've all got one buried in the back of our tack room somewhere, right? First thing's first, what exactly are they for? When we think about turnout rugs, stable rugs or even fly rugs, their purpose is very clear. On the other hand, fleeces, coolers and sheets are generally considered much more versatile, used for layering, traveling, drying off and so much more.
We're all guilty of using them interchangeably. However, it means that we're not always using the right rug for the job. So, here we're going to be exploring what to use, when and why!
Summer
Mesh & Scrim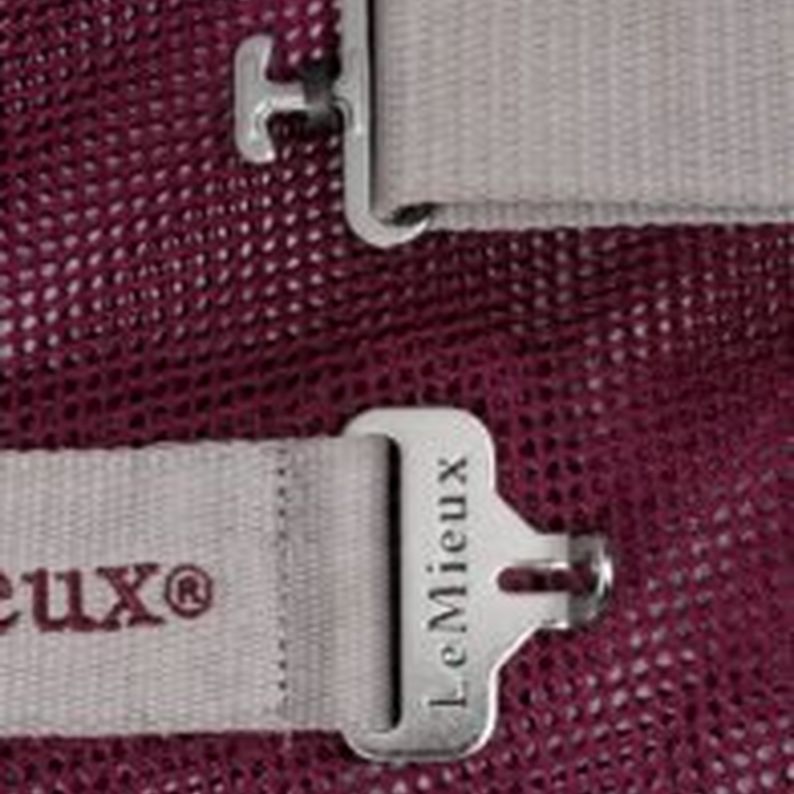 Just like we do, our horses sweat during exercise. Here's how it works:
Sweating happens because their core body temperature is rising. To prevent and manage this, blood rushes to their skin. This directs excess heat to the surface, which is then absorbed by the liquid. As the sweat becomes hot it evaporates, expelling heat. This reduces your horses internal temperature.
During the warmer months, it can be tempting to leave our horses to dry off naturally after they've been worked or bathed. After-all, sweating is the bodies natural cooling mechanism. In a way, that's true! It is best to avoid heavier coolers, as we don't want to hinder this process. However, net and mesh rugs are a great option. These don't contain the heat, they simply wick sweat or water away from the skin helping your horse to dry off more efficiently. An added bonus, they're also great for protecting your horse from biting insects at the time when they're most appealing!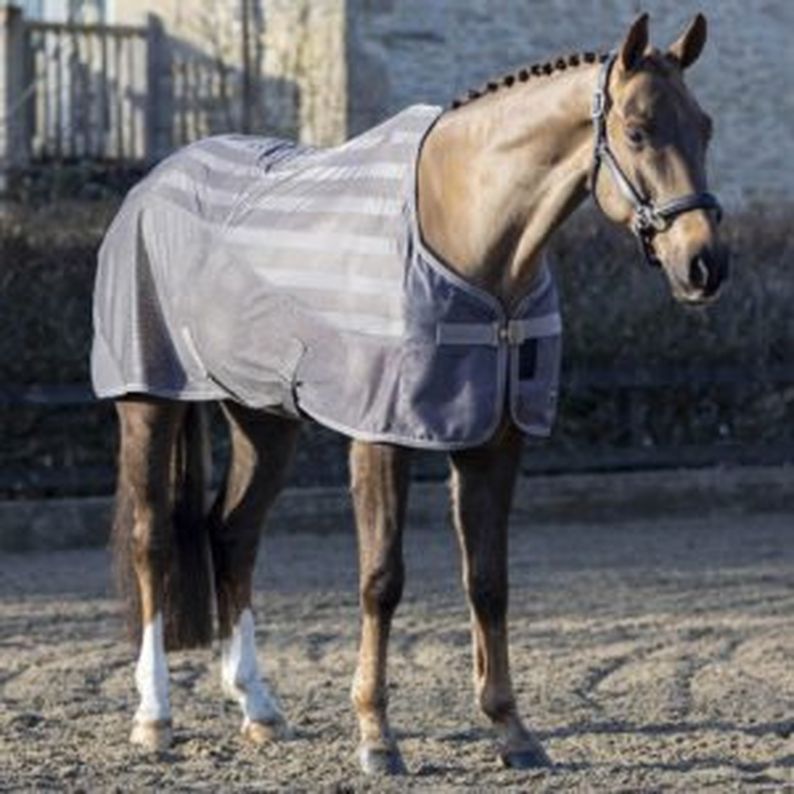 LeMieux Arika Air-Tek
RRP £42.95
Ultra lightweight, breathable & wicking mesh.
Cooling strips for maximum airflow.
Anti-rub chest lining.
Adjustable front fastenings.
Twin cross surcingles.
Shop Now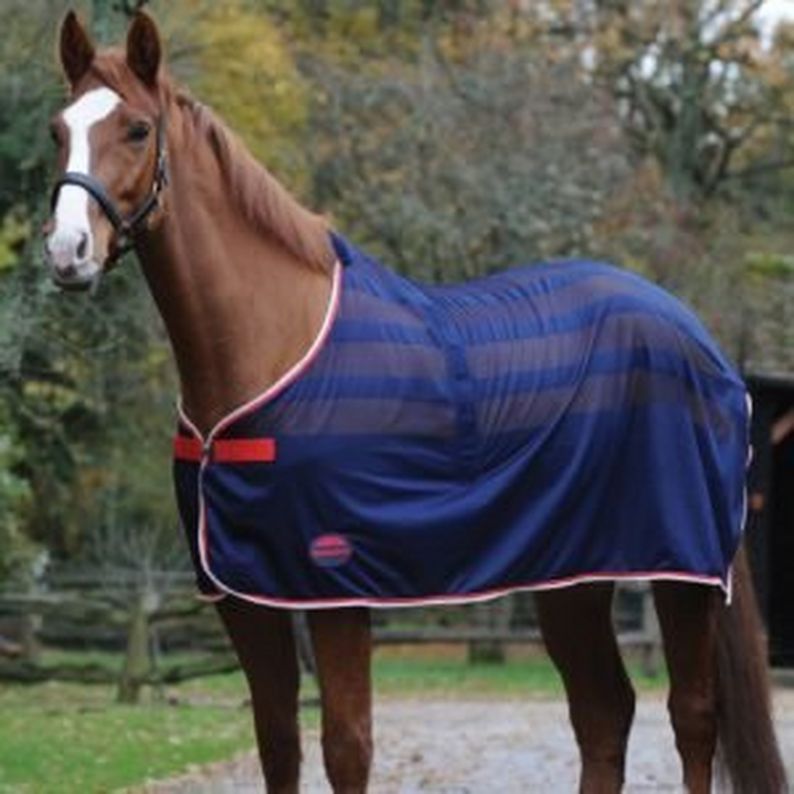 WeatherBeeta Scrim Cooler
RRP £26.99
Lightweight, breathable & moisture wicking mesh outer.
Single surcingle chest closure.
Fillet string.
Fleece wither pad.
Shop Now
Summer Sheets
Over recent years, summer sheets have started to become more popular. If you've never owned one before, you may be wondering what they are and what the point of them is. Firstly, they aren't the same as a turnout rug or a stable rug, even though they can be used as both! The best way to describe summer sheets is as hybrids. Generally, they're designed for hot weather so they aren't waterproof or warming. Their purpose is to provide UV protection and keep your horse cool by reflecting heat. They can also help defend against insects, dust and dirt.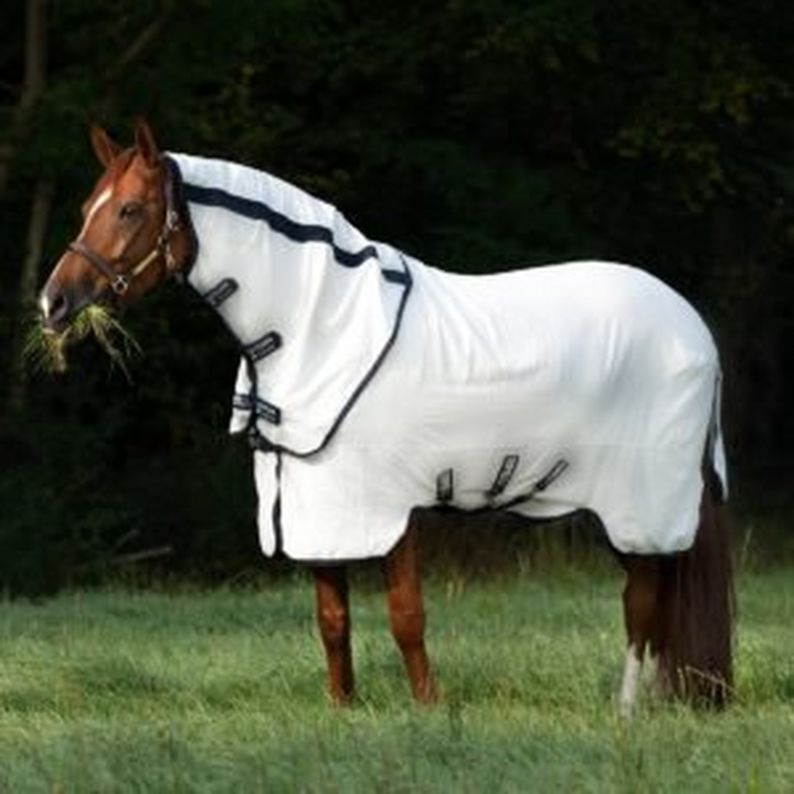 Horseware Rambo Natura Summer Sheet
RRP £154.95 - £139.95
Lightweight & breathable.
Biodegradable hemp/cotton fabric.
90% UV protection.
Detachable neck.
Disc front chest strap.
3 cross belly surcingles.
Shop Now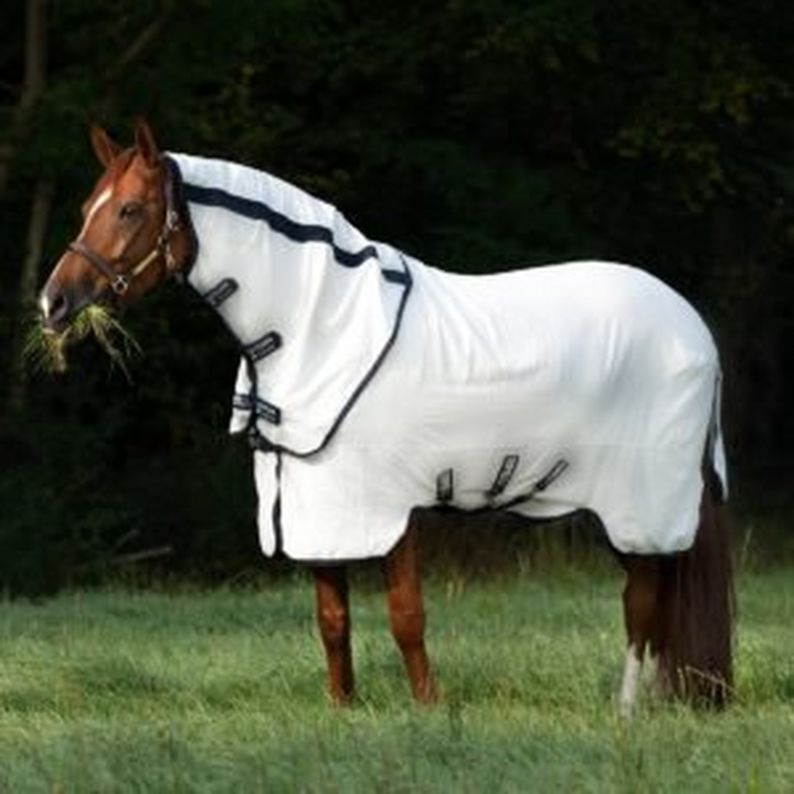 WeatherBeeta Kool Coat Classic III Rug
RRP £49.99 - £44.99
Lightweight, breathable & strong.
270g polyester outer.
Lined shoulders to reduce rubbing.
90%+ UV protection.
Adjustable buckle front closures.
Twin low cross surcingles.
Removable webbing leg straps.
Shop Now
Winter
Jersey & Fleece
Warming fleeces and jersey rugs are best for cold weather. Essentially, these are more versatile, suitable for use as light stable rugs, under rugs and winter coolers. Their function is to control the rate at which heat is able to escape. By containing body heat they warm the air around your horses skin, reducing the temperature difference between their body and their environment. This prevents your horse cooling too quickly and catching a chill. Best of all, they're often wicking, meaning moisture is transported from the inside to the outside of the fabric. This prevents condensation, allowing water vapor and sweat to evaporate and dissipate, keeping your horse dry and comfortable.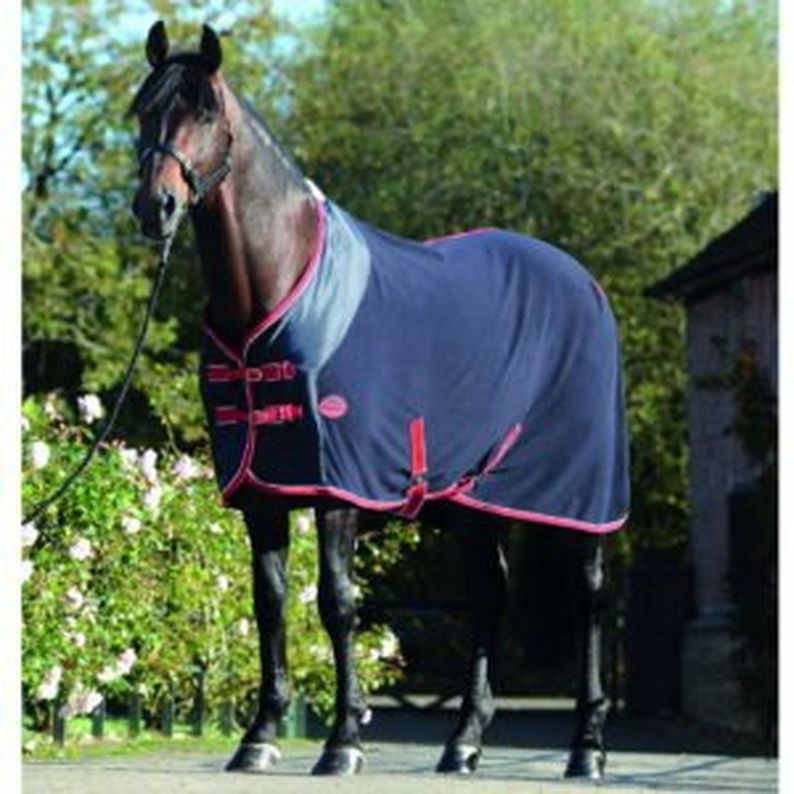 WeatherBeeta Polar Fleece
RRP £49.99 - £44.99
Breathable, wicking, anti-pill fleece.
Nylon lined shoulders to prevent rubbing & stretching.
Twin chest straps.
Two low cross surcingles.
Customer Review
"Love this rug, does what it's meant to."
Shop Now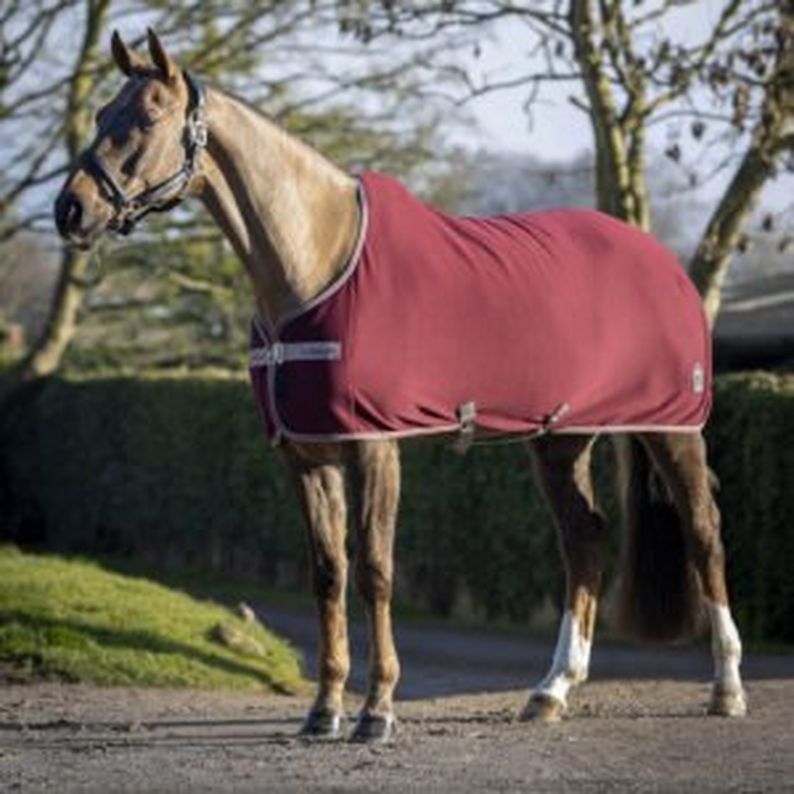 LeMieux Arika Jersey-Tek Rug
RRP £44.95
Smart, stylish & luxurious.
Super soft touch feel.
Smooth outer to repel dust.
Breathable & wicking.
Pressure relief wither.
Single adjustable chest surcingle fastening with touch tape.
Twin low cross surcingles.
Shop Now
Now you know! We hope you found this rug guide helpful. You can shop all of the products featured in this blog at Naylors.com or why not visit one of our stores? Don't forget, if you make a purchase with us share your photos on social media. Be sure to include the #NaylorsSnapAndShare to be in with a chance of winning a gift card.