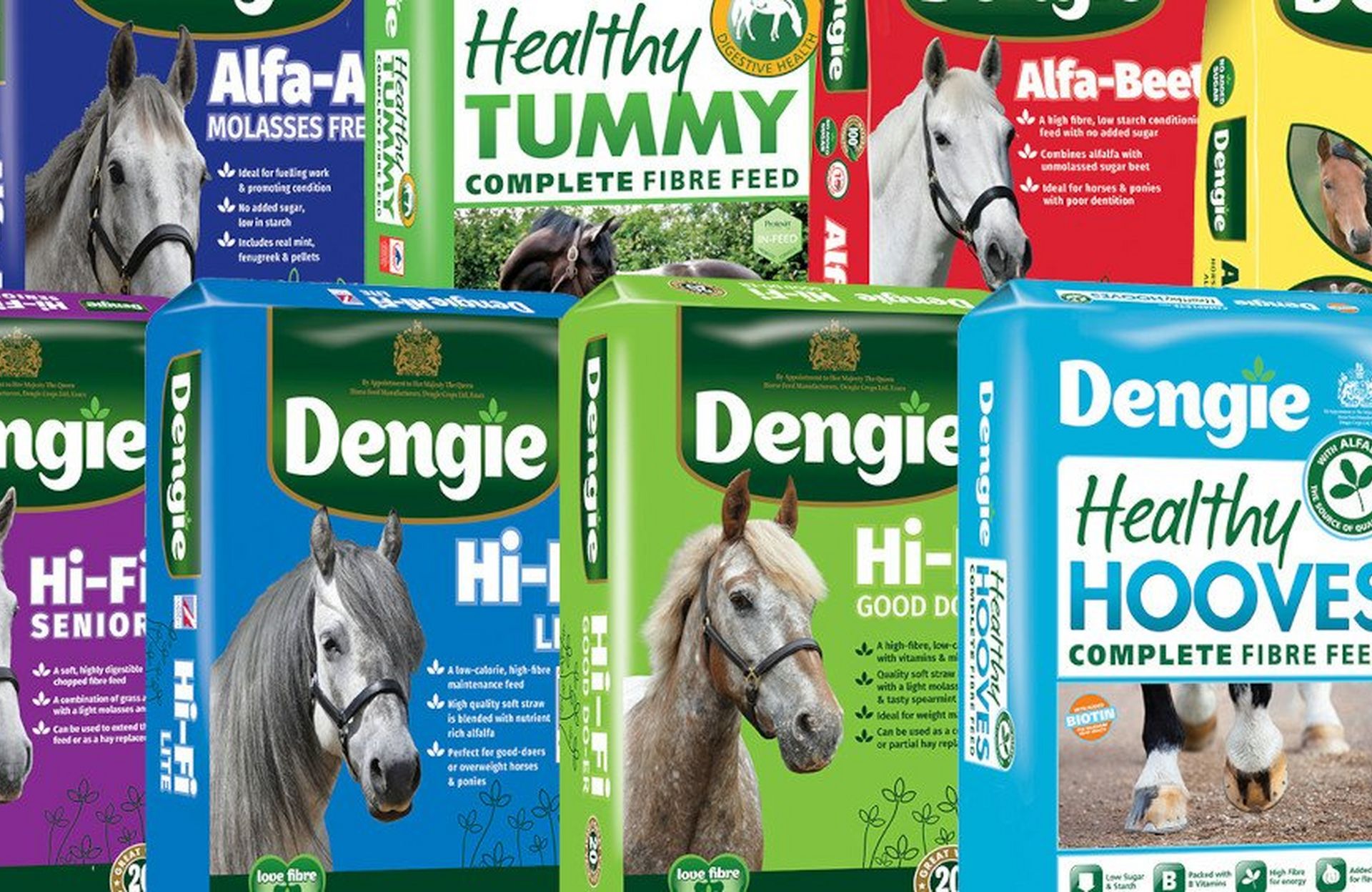 Who are Dengie?
Founded in 1968, Dengie have always remained true to their original goal: Create the best and healthiest horse feeds possible, while supporting farming communities here in the UK.
From start to finish, their feeds are a cut above the rest! Knowledge is power, right? Employing a team of highly qualified equine nutritionists, they're actively involved in research projects with respected institutions around the world to create the best possible formulas. Influencing their feed right from the seed, Dengie work hard to grow as many of their own ingredients as possible. Not only does this reduce 'feed miles' but it means that every bag can be traced all the way back to the field where it was grown.
Meet The Range
The Leading Manufacturer Of Based Horse Feeds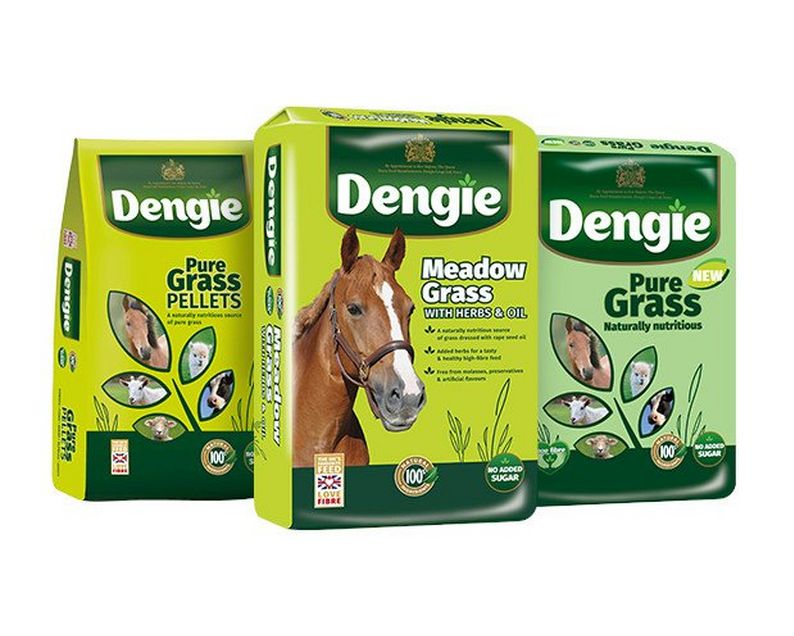 Dengie Grass
Nature knows best! What have horses evolved to eat? You guessed it… Grass! So, why is it we rarely add it to our horses feed bucket?!
Whether you're looking for a hay replacer, calorie booster or a tempting treat, the Dengie grass range is a great option.
Throughout the year it's inevitable that there'll be times when turnout isn't an option. Designed to sustain fussy feeders and poor doers during these periods, the Dengie Grass Range is made using all natural ingredients grown by British Farmers.
Using only meadow grasses as the base ingredient, the entire range is naturally sweet and palatable, free from any unnecessary ingredients such as cereals and cereal by-products.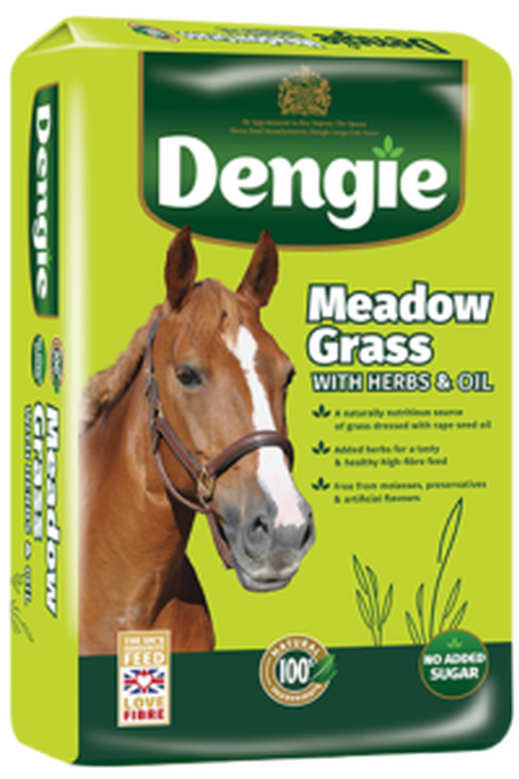 Lincolnshire's finest grass lightly dressed with rapeseed oil.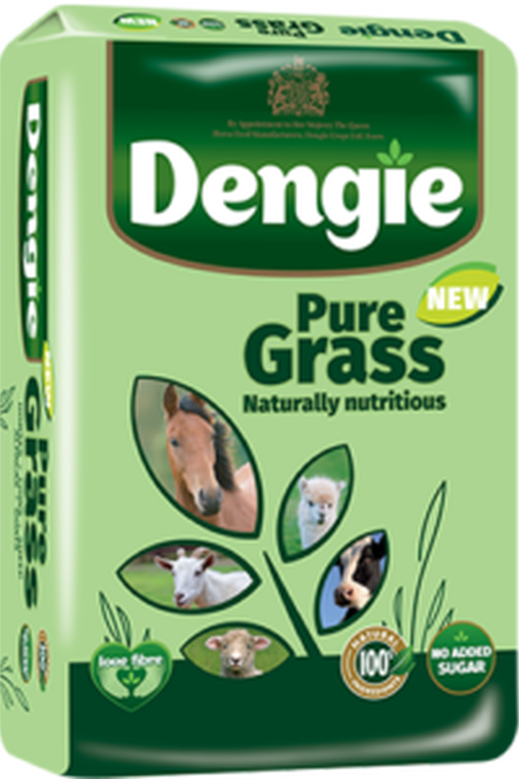 100% chopped grass with nothing else added.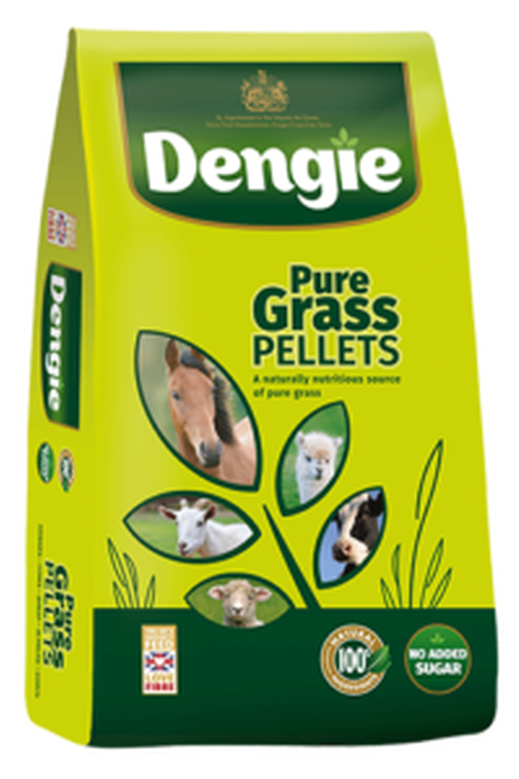 100% meadow grass with no added sugar.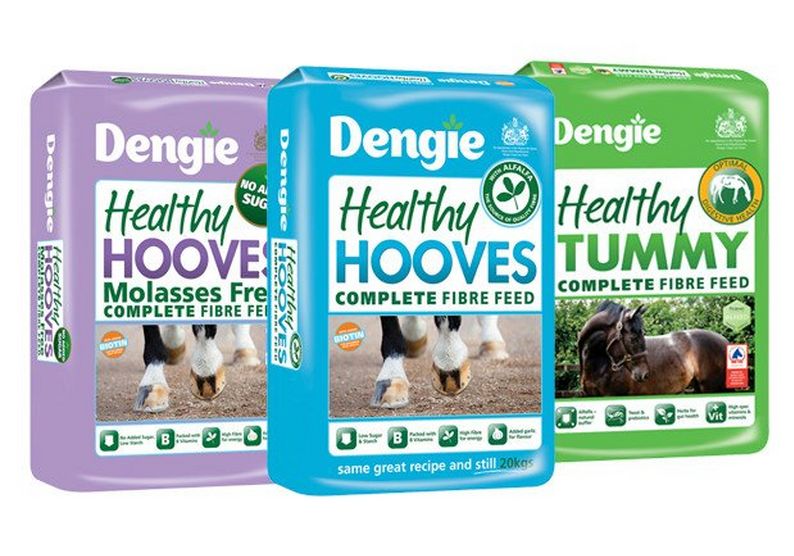 Dengie Healthy
We all want our horses happy and healthy. It'd be nice if one product could give your horse everything he needed, right? Designed by Dengie's team of qualified nutritionists these balanced, high fibre feeds offer exactly that!
They all include a variety of essential vitamins and minerals, so there's no need to add a mix, cube, balancer or supplement. Did we mention, they're each packed with specially selected ingredients chosen for their ability to target specific, common problems?!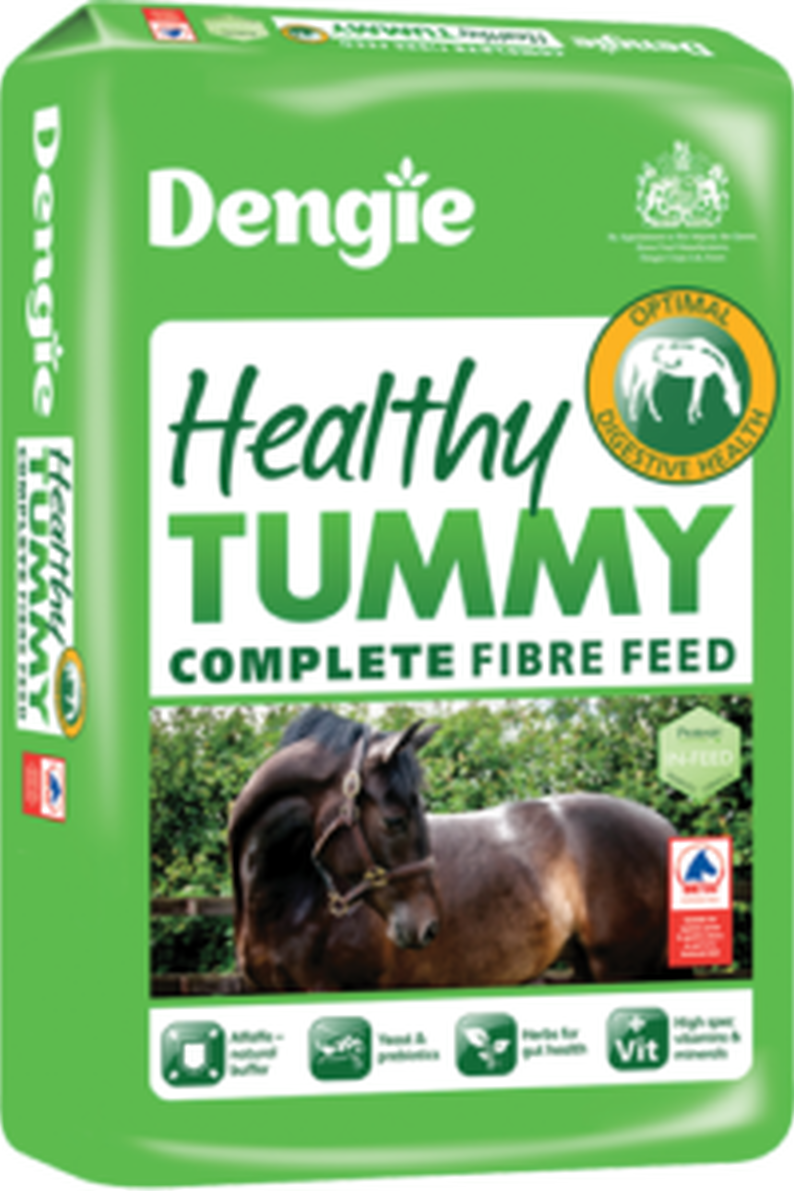 RRP £12.25
Alfalfa, alfalfa pellets, rape seed oil, vitamin and mineral premix, ADM protexin in-feed formula, yeast and prebiotics, herbs.
Pure alfalfa, a natural acid buffer.
Low sugar & starch.
Prebiotics & yeast for gut health.
B vitamins, magnesium & calcium.
Antioxidant rich oregano, cinnamon, ginger & thyme.
Light oil for slow release energy & coat shine.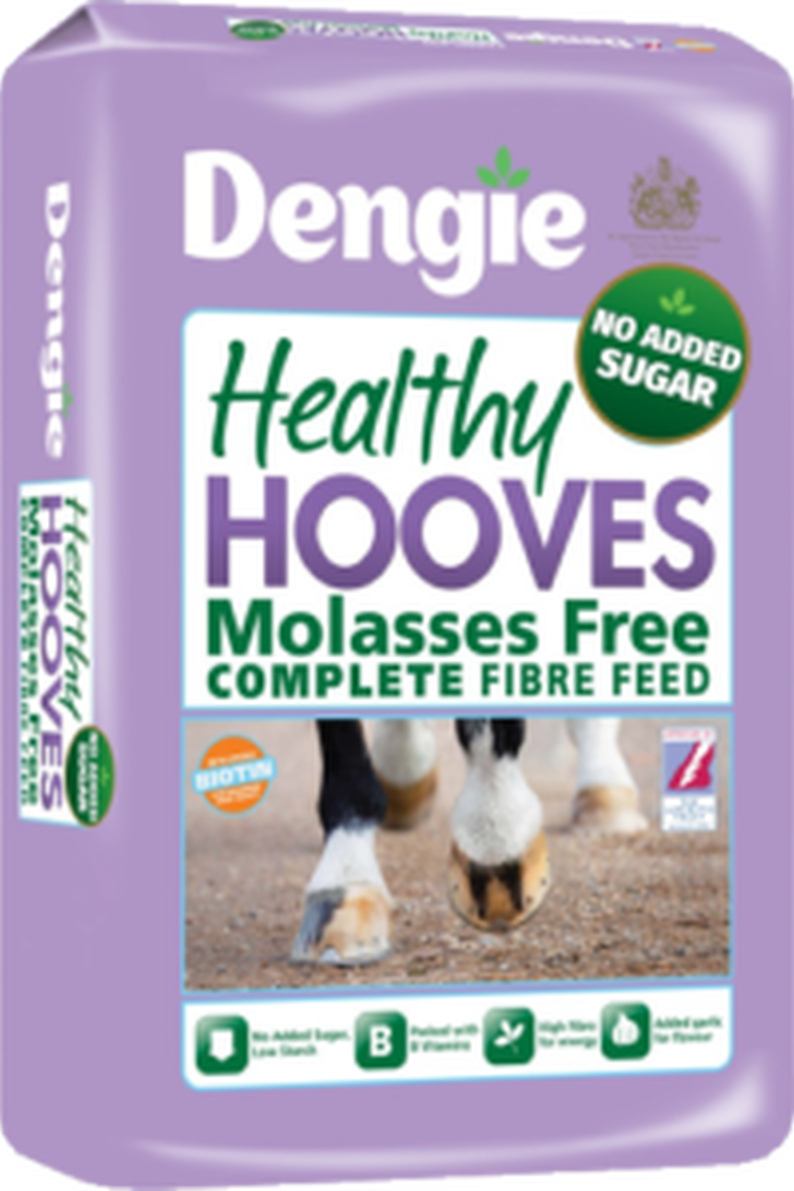 RRP £13.43
Oat straw, alfalfa pellets, dried alfalfa, rape seed oil, garlic, vitamin and mineral premix.
Only 2.5 per cent sugar.
Low starch.
Approved by The Laminitis Trust.
Range of B vitamins including biotin.
Easily absorbed chelated trace minerals.
High fibre.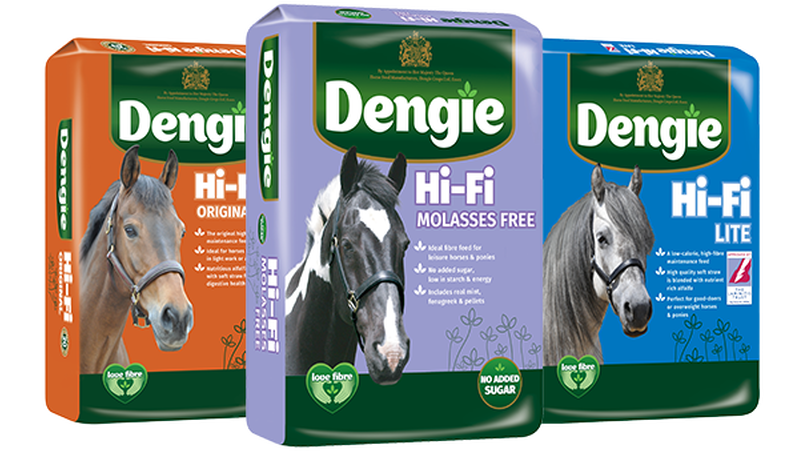 Dengie Hi-Fi
Hands up if your four legged friend could gain weight just looking at grass! Unfortunately, it's an issue many of us have to tackle. Some horses and ponies, especially natives and 'hardy' breeds need very few calories. That's why Dengie's team of nutritional experts sympathetically formulated the Hi-Fi Range.
If you know the struggle, this collection was designed to help you! Tailored specifically for horses and ponies which are 'good doers', in light work (hacking/schooling 3 times a week), are at rest or that require a low calorie diet, this 'straight feed' means you can provide as much or as little as needed based on their workload or body condition. Simply provide a suitable vitamin and mineral supplement (or balancer) to prevent deficiencies.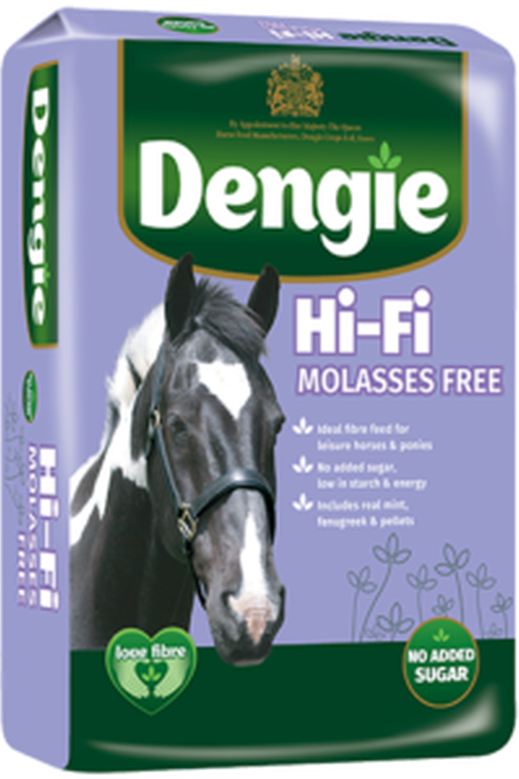 RRP £14.50
Oat straw, alfalfa, alfalfa pellets, rape seed oil, mint and fenugreek.
Low calorie, sugar & starch.
High fibre.
Herbs for a palatable taste.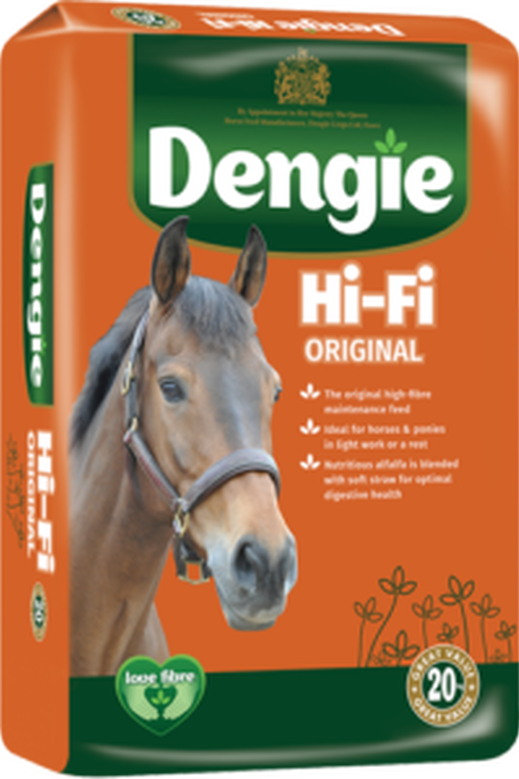 RRP £13.00
Oat straw, alfalfa, molasses, mould inhibitor.
Slow release energy.
High fibre.
Low dust content.
RRP £13.00
Oat straw, alfalfa, molasses, mould inhibitor.
Designed for overweight horses & ponies.
Low sugar & starch.
High fibre.
Approved by The Laminitis Trust.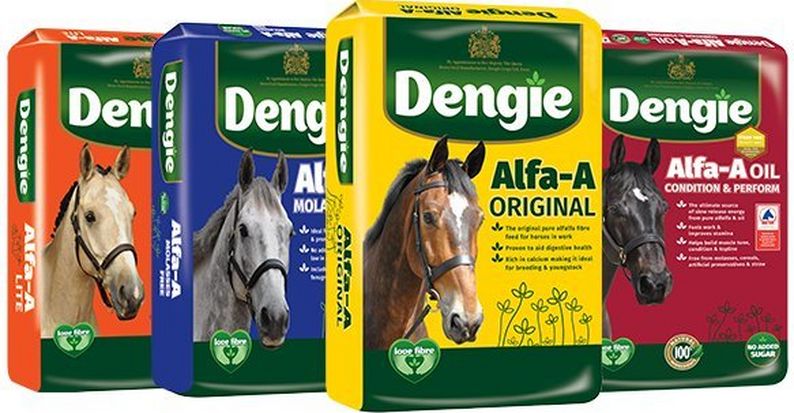 Dengie Alfa-A
So, you might have read about Hi-Fi and wished you had that problem! Not all horses are good doers. Some have increased energy requirements, including performance horses, breeding stock and poor doers. Don't worry though, carefully formulated to meet the nutritional and dietary requirements of such horses, the Alfa-A collection is just what you're looking for!
As the name suggests the primary ingredient is alfalfa. We're all very aware that feeding huge amounts of sugary, high starch, low fibre feeds can leave our horses at risk of gastric issues. That's why Alfa-A uses high quality fibre to provide energy, protein and nutrients that are sympathetic to your horse's digestive system.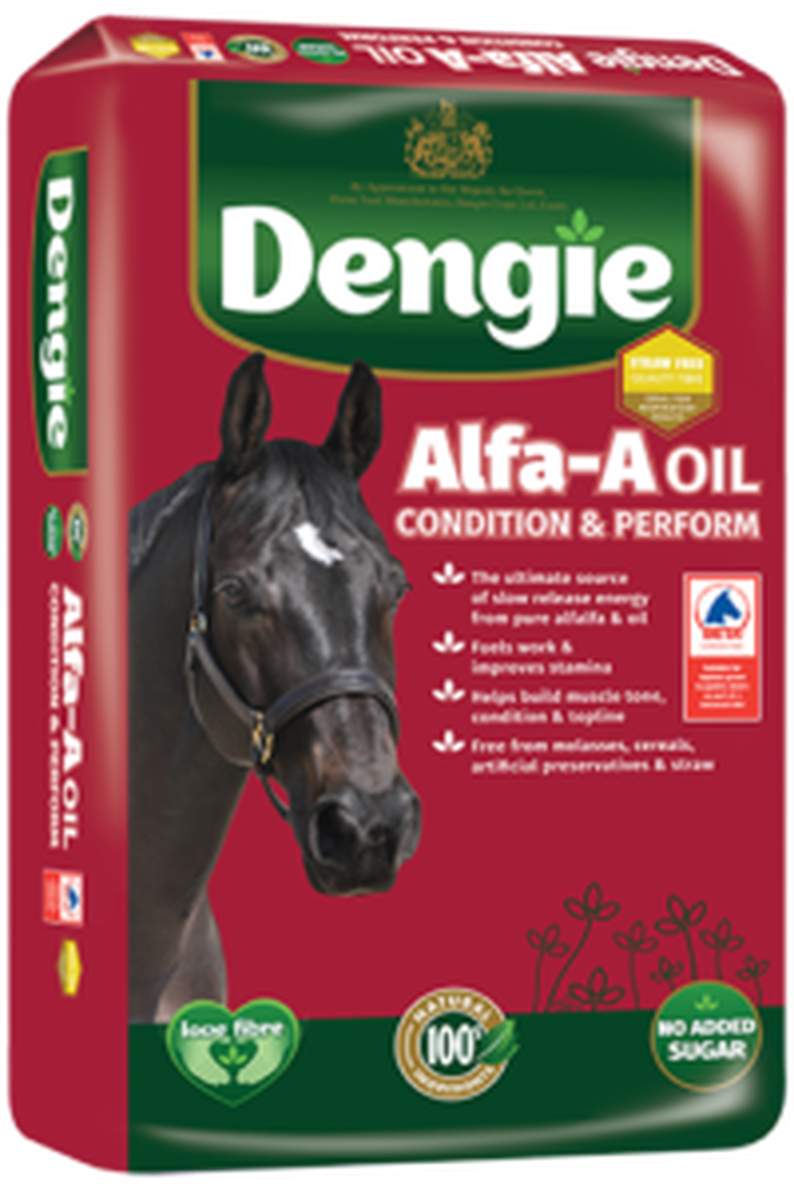 RRP £16.00
Alfalfa, rape seed oil.
Energy levels comparable to a conditioning or competition mix, but with 10x less starch.
High oil content for healthy skin & coat.
High fibre.
No added sugar.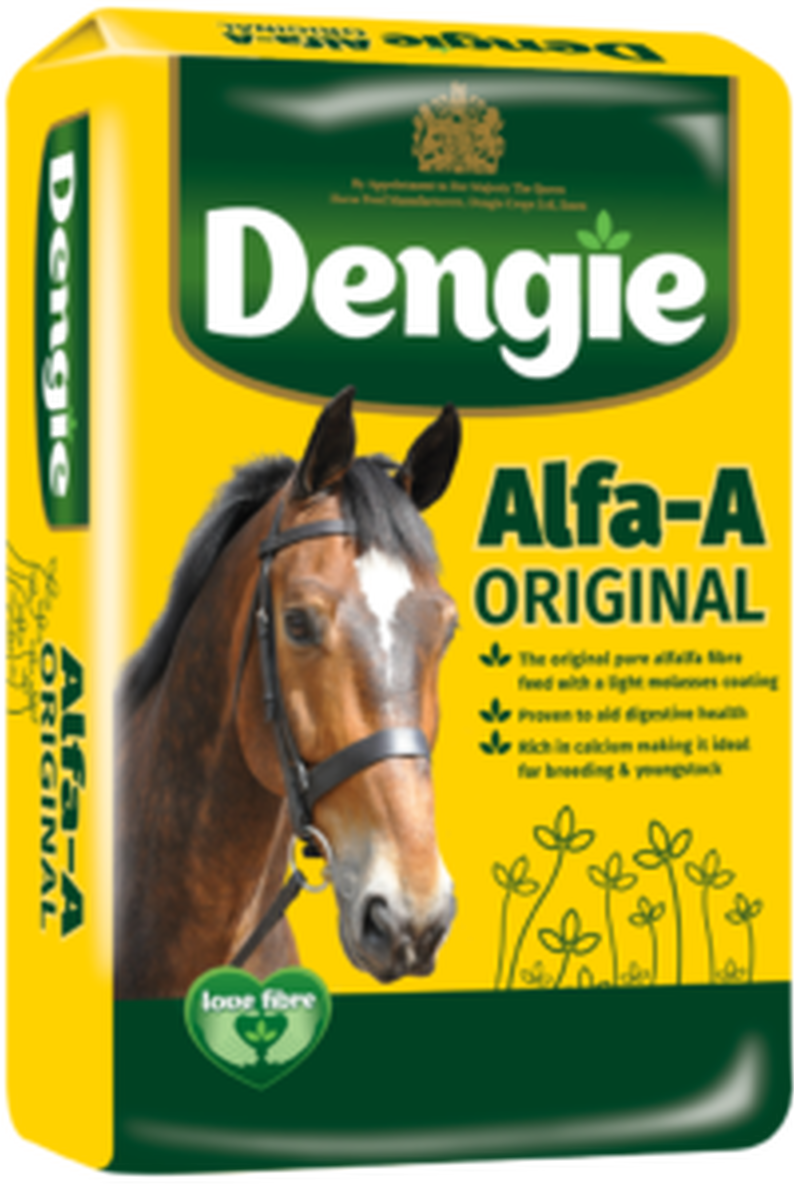 RRP £13.50
Alfalfa, molasses.
High fibre.
Pure alfalfa proven to aid digestive health.
Naturally occurring vitamins & minerals.
Low dust.
Finding the perfect feed is no easy task! If you have any questions please don't hesitate to get in touch via the comments or give our customer service team a call on 01706 507555. You can shop our full range of products at www.naylors.com or why not visit one of our stores.