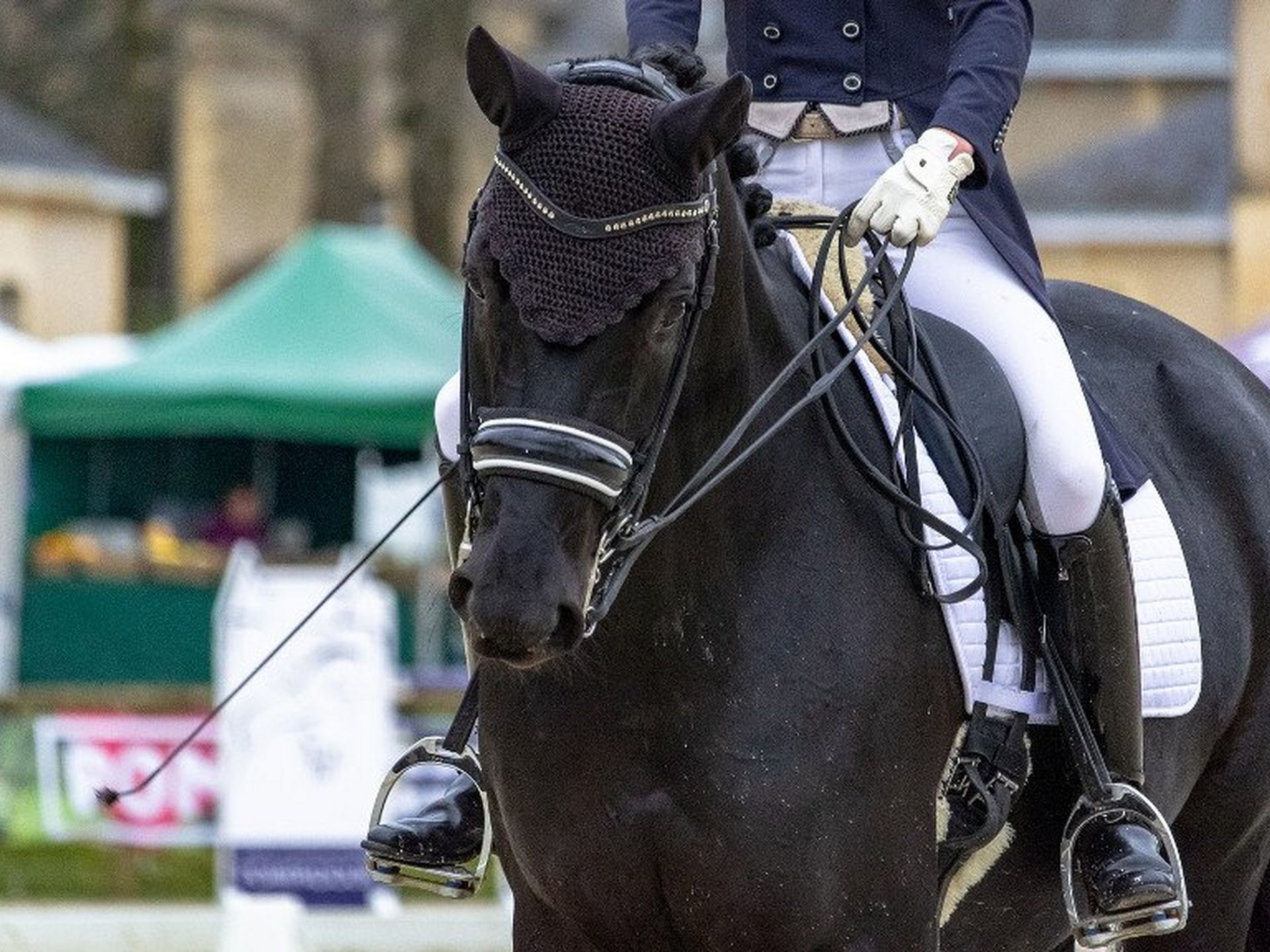 At this point you have read our Dressage Competition Attire Part 1 – The Rider, so you should be all set and ready for your competition! So now it's time to get your horse dressage competition ready too!
Just like any other discipline, it is all down to your performance once you enter the ring/arena. However, looking your absolute best does play a big part in wowing the judges and stands you apart from your competition! From bridles to girths, to saddle pads to fly veils; there are many elements to your horse's attire too!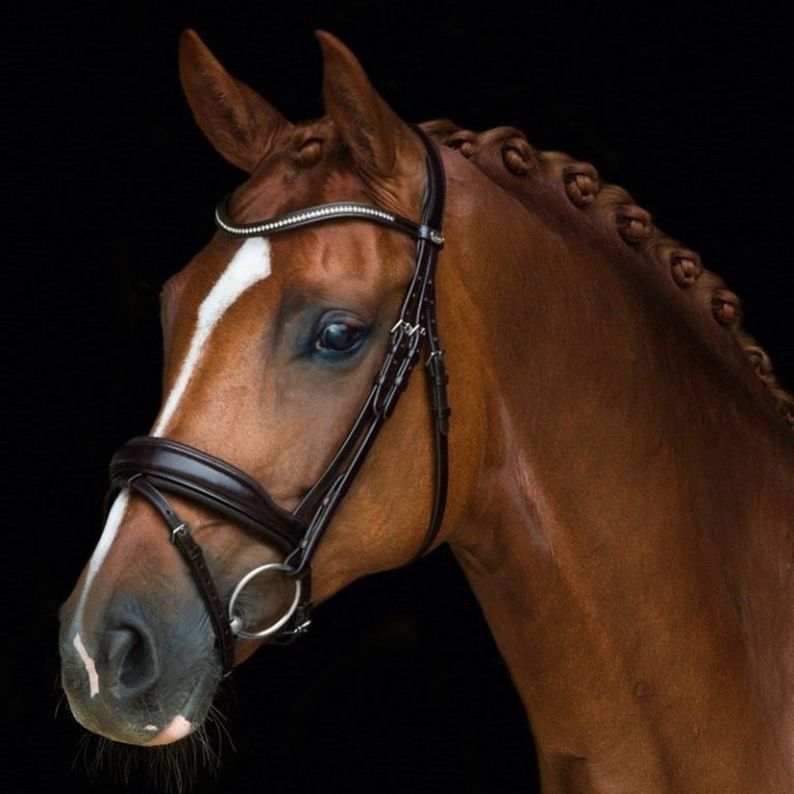 Bridle & Browbands
When it comes to choosing a bridle for your horse, it is usually down to your style and preference. The only rule you have to follow is ensuring your noseband is a cavesson and not a grackle. Like most things when it comes to dressage, the colour advised to be either black or dark brown.
Your choice of browband can be something plain and simple, or something with diamante's on for that extra sparkle in the arena!
Ride with class with the Schockemohle Stanford Flash Bridle (£197). The Stanford Flash Bridle comes equipped with 2 brow bands: 1 simple leather brow band and a slim diamonte browband. Designed to give you a smart yet sporty look, the Stanford Bridle features an anatomical design to ensure utmost comfort for your horse. The Stanford Flash Bridle offers a range of anatomical features from a wide padded head piece to help reduce pressure on the poll and allow the ears to move without restriction.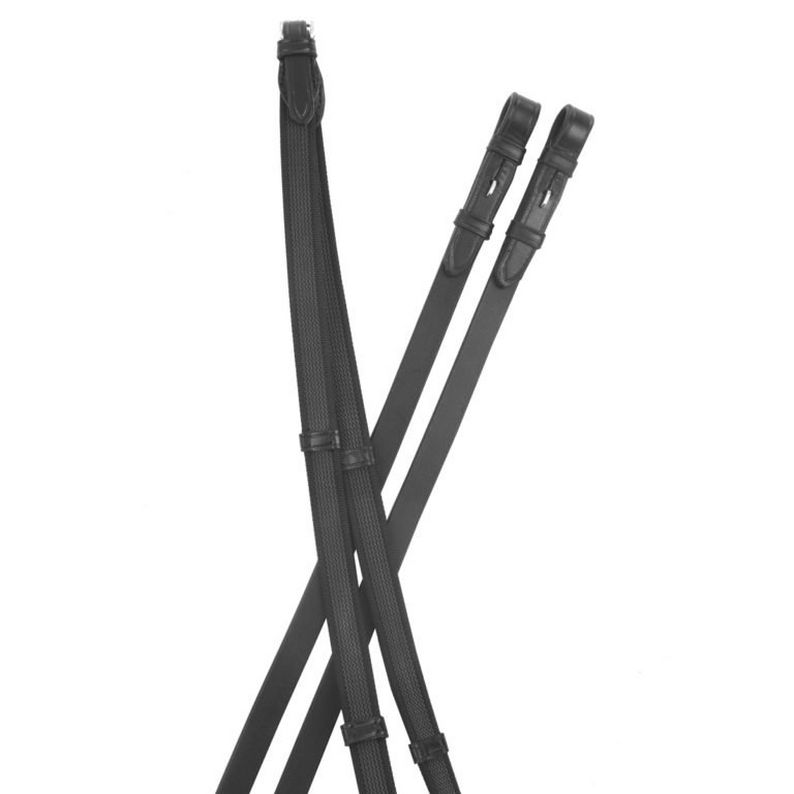 Reins
When it comes to dressage, you want to try and keep your hands as still and 'tidy' as you can. With this, ensures you have great balance and grip with your gloves and reins. Choose a pair of reins, (or 2 pairs of reins for a double bridle) that will provide you with a firm grip.
With a combination of rubber and webbing with spaced leather inserts, the Collegiate Suregrip Reins Black (£22.49) reins provide a secure grip no matter the conditions. Alongside buckle fastenings and a central buckle, the Suregrip Reins are a tack room essential.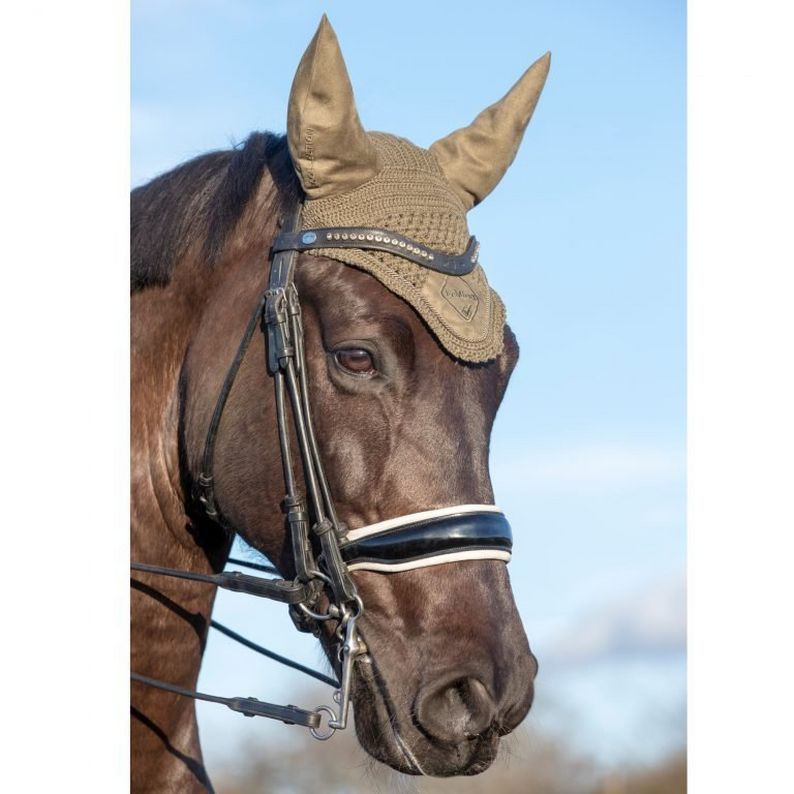 Dressage Bits
For Preliminary and novice level a snaffle bridle must be worn. For Elementary right up to Grand Prix level, a snaffle or double bridle can be worn. To find out which bit can be worn for a dressage competition, read the British Dressage Handbook here. To find the right bit for your horse - whether that'll be a snaffle or double bridle - read our blog 'Which Bit For My Horse | Our Guide'.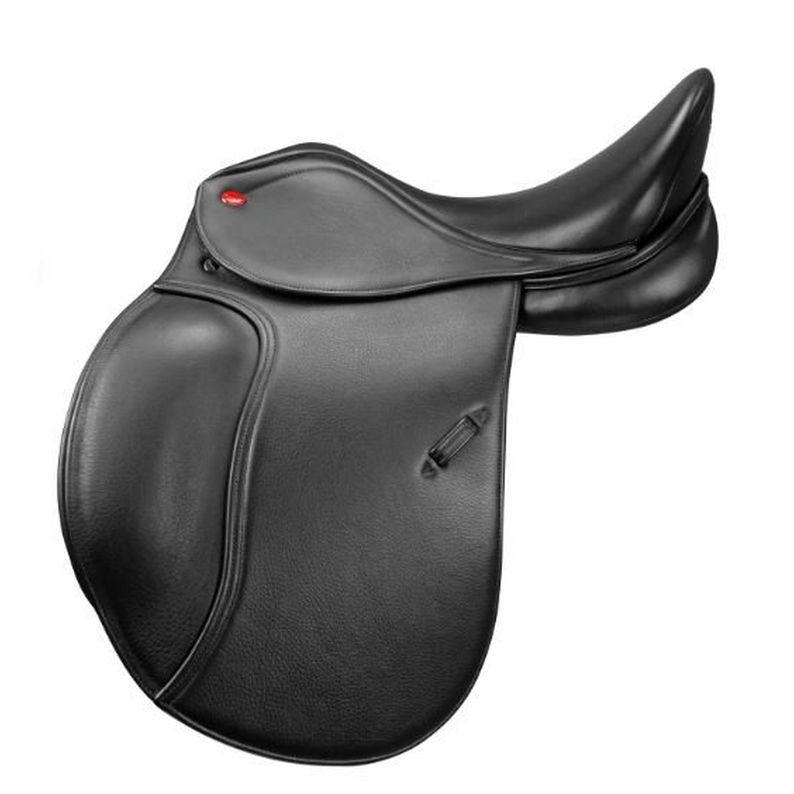 Dressage Saddles
Dressage saddles have a very distinct look compared to other saddles. Usually, they have much longer and straighter saddle flats. The purpose of this is to help the rider be attached to as much as the saddle as possible - as dressage is usually performed in sitting trot. If you're competing in a lower level dressage competition, it is not a necessity to use a dressage saddle. However, for higher-level dressage competitions, it is a must (Although side-saddles are allowed).
Offering a straight cut, mono panelled saddle, the Whitaker Harrogate Dressage Saddle (£945) is ideal for providing you with the correct support whilst ensuring you look smart whilst in the ring.
Designed to meet strict dressage regulations, the Harrogate Dressage saddle offers classic styled panels with smart tonal stitching and piping throughout. With a large knee rolls and deep seat to encourage correct seat and posture, the Harrogate Saddle also features elongated panels to take up your leg nicely.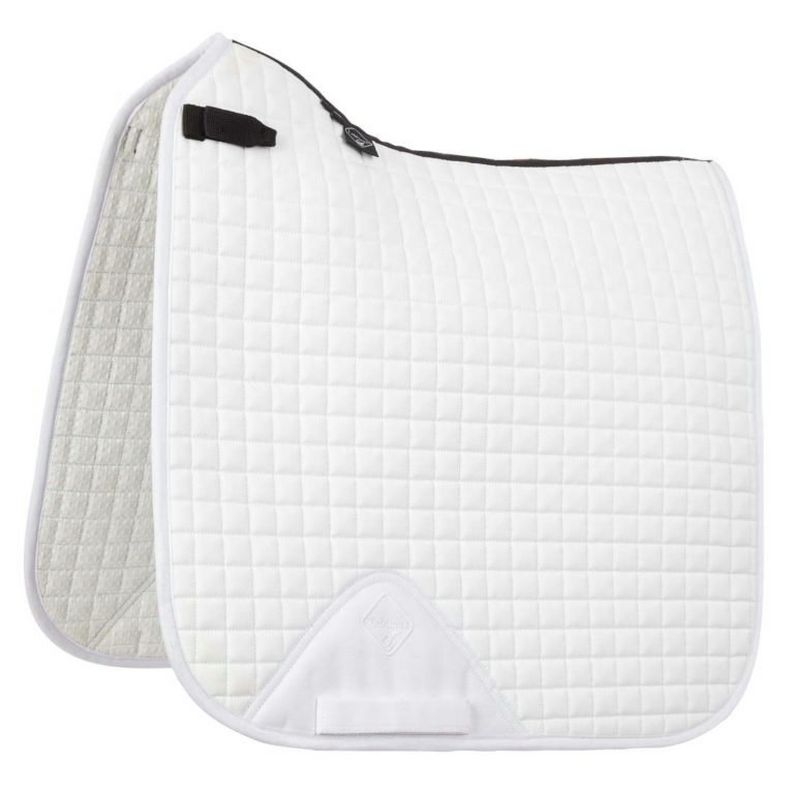 Saddle Pad
It is common practice to wear a simple, white, square dressage saddle pad for dressage competitions. Although any neutral coloured saddle pad/numnah is permitted at lower levels.
The LeMieux ProSport Dressage Saddle Pad (£40.50) offers a durable cotton pad with added wick-easy lining to ensure your horse stays cool, dry and comfortable. The Pad features a high wither design to prevent excess pressure of the horses withers whilst the breathable mesh spine allows for extra airflow over the horses back to give the horse optimum comfort.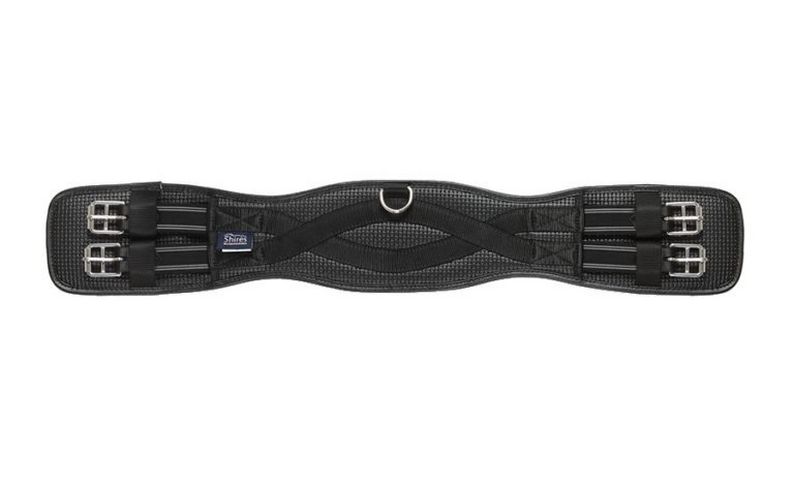 Girth
For higher level dressage competitions, dressage saddles and girths are mandatory. However, for lower level it doesn't necessarily have to be a true to style dressage saddle. However, it is best if you want to take dressage competitions seriously. With a dressage style saddle comes longer girth straps, which then requires a shorter style dressage girth.
Provide comfort for your horse whilst keeping your saddle in check with the Shires Anti-Chafe Dressage Girth (£26.99). Made with an easy to clean synthetic material, the Anti-Chafe Dressage Girth is made up of a cushioned material to provide optimum comfort for your horse. The textured surface allows for increased airflow to prevent the build up of excessive sweating to reduce the risk of chafing.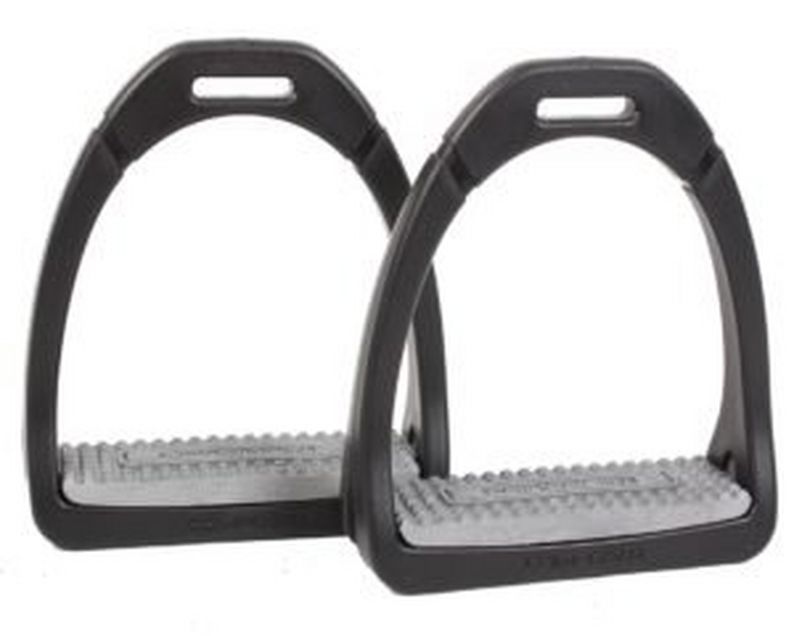 Stirrup Irons
Like most things in dressage, you want to minimise attention to certain elements. For higher level competitions, it is best to choose stirrup irons that are dark and matte in colour. This will ensure there are little, to no, distractions from reflections that can occur when using metal stirrup irons.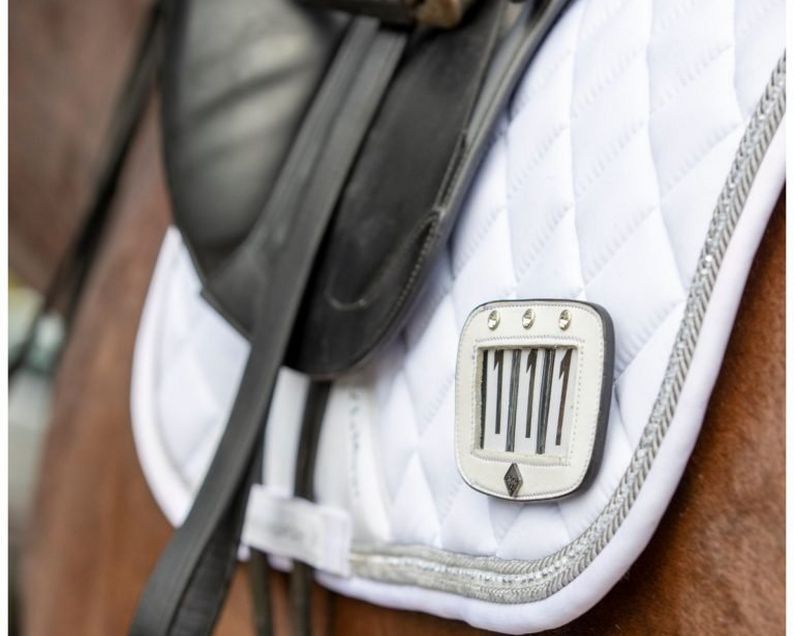 Number Holder
When entering/registering for your dressage competition, you will typically be given a unique competition number. This is so the judges can score you and set you apart from the other competitors. A great way to display your competition number is on your horses bridle or saddle pad using a number holder.
The LeMieux Diamante Saddle Pad Number Holder (£24.95) is a sophisticated number holder designed with diamantes to give a luxurious feel to your overall look. The Diamante Saddle Pad is made from premium quality leather and secured with a strong fixing pin to display to your saddle pad.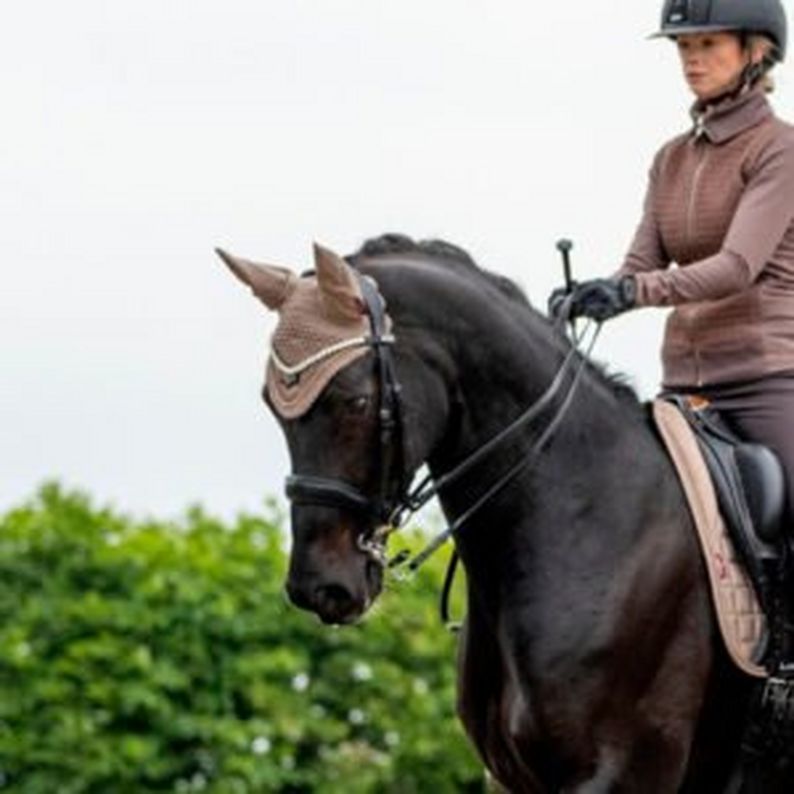 Fly Veils
Fly veils and hoods are permitted at all levels of dressage competitions. Typically, they are preferred by the judges to be a neutral colour such as navy, black, white or beige. Fly veils are designed to keep bugs-away, reduce noise for your horse and keep them calm and concentrated.
Wrapping sophistication and class all into one, the LeMieux Loire Fly Hood (£29.95) offers a luxurious close knit crochet with a beautiful satin fabric and is complete with an gorgeous embossed metal motif on the front for a smart appearance.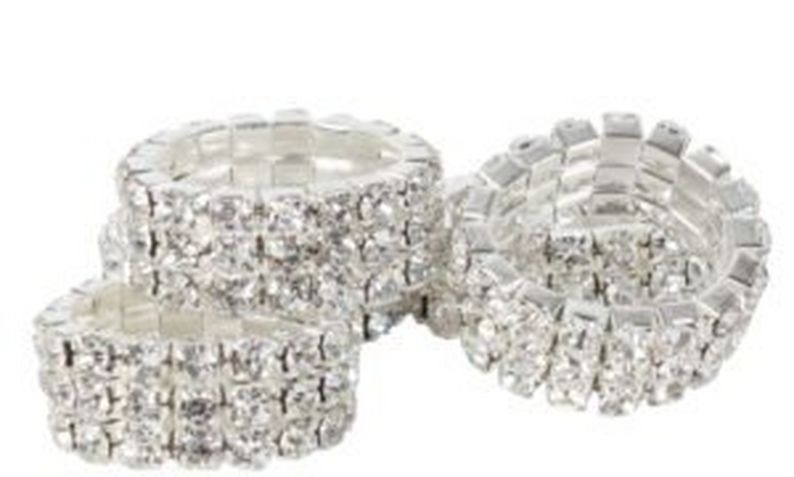 Final Touches
Once you have all the necessities to look your best for your competition, it is time for the finishing touches! Add some bling to your plaits with the Lincoln Diamante Plaiting Bands (£7.50).
So now you and your horse should be show-stopping ready! Catch the eyes of the judges and your competitors in these lovely dressage competition attire/accessories and tack! Have your own way of standing out from the competition? Let us know in the comments!