Dublin Pinnacle Grain Boots
We are very excited to be stockists of the Dublin Pinnacle Grain Boots, read on to find out why.
Dublin first began over 30 years ago and its style is developed by riders for riders which means they have a very good idea of what is required from a product whether it's for riding or wearing for yard duties. Dublin say "It's the little things that make a big difference when it comes to riding". So Dublin rigorously test their products to ensure they are stylish and practical.
When can they be worn?
The Dublin Pinnacle Grain Boots are ideal for riding in or wearing around the yard and out and about in the country basically you can where them whenever and wherever!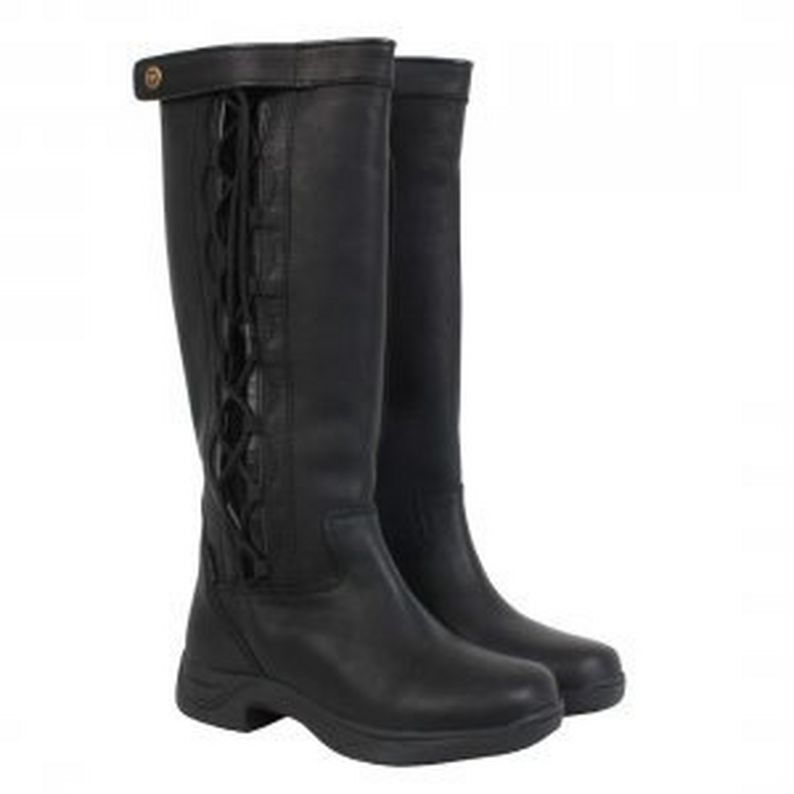 What are they like?
The Dublin Pinnacle Grain Boots are a black waterproof boot which have a breathable nylon lining and a riding sole. These boots are very similar to the Dublin Pinnacle Boots however, they feature a full grain leather upper rather than the redskin leather upper. They are suitable for the larger calf due to the lace adjustment on the outside and can also be tightened to suit the slimmer calf. Available in sizes 4-8.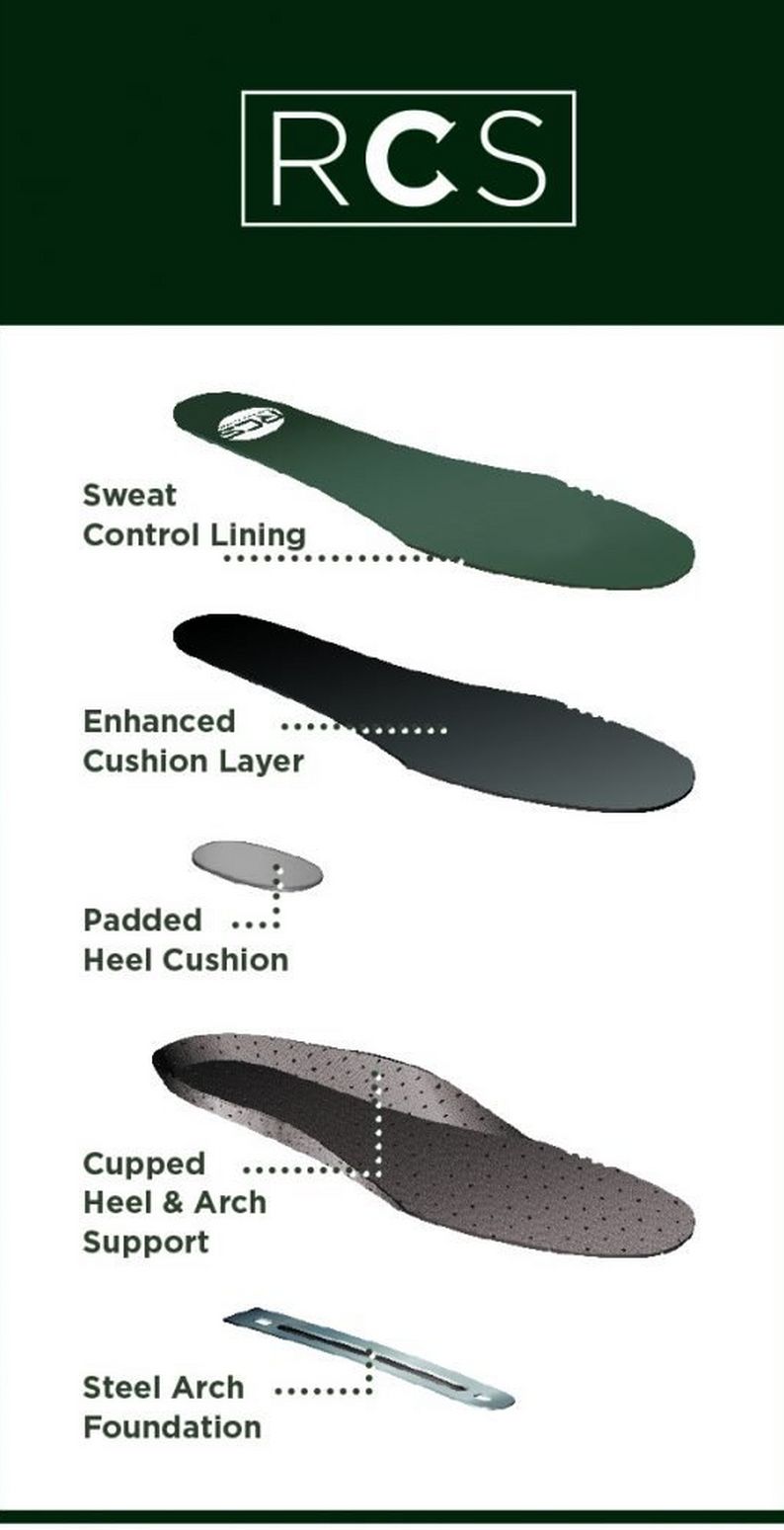 Technology
Dublin know that horse riders spend lots of time on their feet and therefore they invest a considerable amount of time in to researching and developing technology for their products. The Dublin Pinnacle Full Grain Boots feature:
• RCS technology which stands for Rider Comfort System. This is a triple density footbed system which offers padded heel cushions, cupped heel & arch supports to provide comfort and stability and a sweat control lining to keep your feet cool and dry.
• HBR technology for waterproof protection and this also provides breathability to make sure your feet stay dry.
• A Tough Tech durable rubber sole which provides lightweight flexibility and Traction Control Grip.
Caring for Dublin Boots
Whether you wear your boots everyday or save them for special occasions its important to take good care of them to keep them in good condition so that they last longer and are more comfortable to wear. To protect and care for your leather boots Dublin Recommend 5 steps:
1. Clean – wipe your boots with a damp cloth after each use to remove dust, dirt or any liquids they may have been exposed to whilst being worn.
2. Dry – once cleaned always leave your boots to dry naturally away from direct heat
3. Condition – use a sponge and apply a leather conditioner to soften and moisturise your boots. After a few minutes the leather will have absorbed what it can, and you can wipe any remaining conditioner off.
4. Polish – Use a beeswax or boot polish (check the colour is right first) and rub into the boots with a soft cloth and leave to dry thoroughly. Once dry, buff shine.
5. Weatherproof – use a weatherproofing spray to help protect against future dirt and water stains.
Remember to always test products in a hidden area to ensure that it is suitable prior to treating the whole boot as some cleaners can alter the appearance of the boots.
If you like the look and sound of these boots why not pop down to your local Naylors store to try them on or order them online and make use of our 28 day return policy if they aren't quite right.
To browse the full range of Dublin Country Boots for Women click here.
We also stock a selection of Dublin Country Boots for Men.