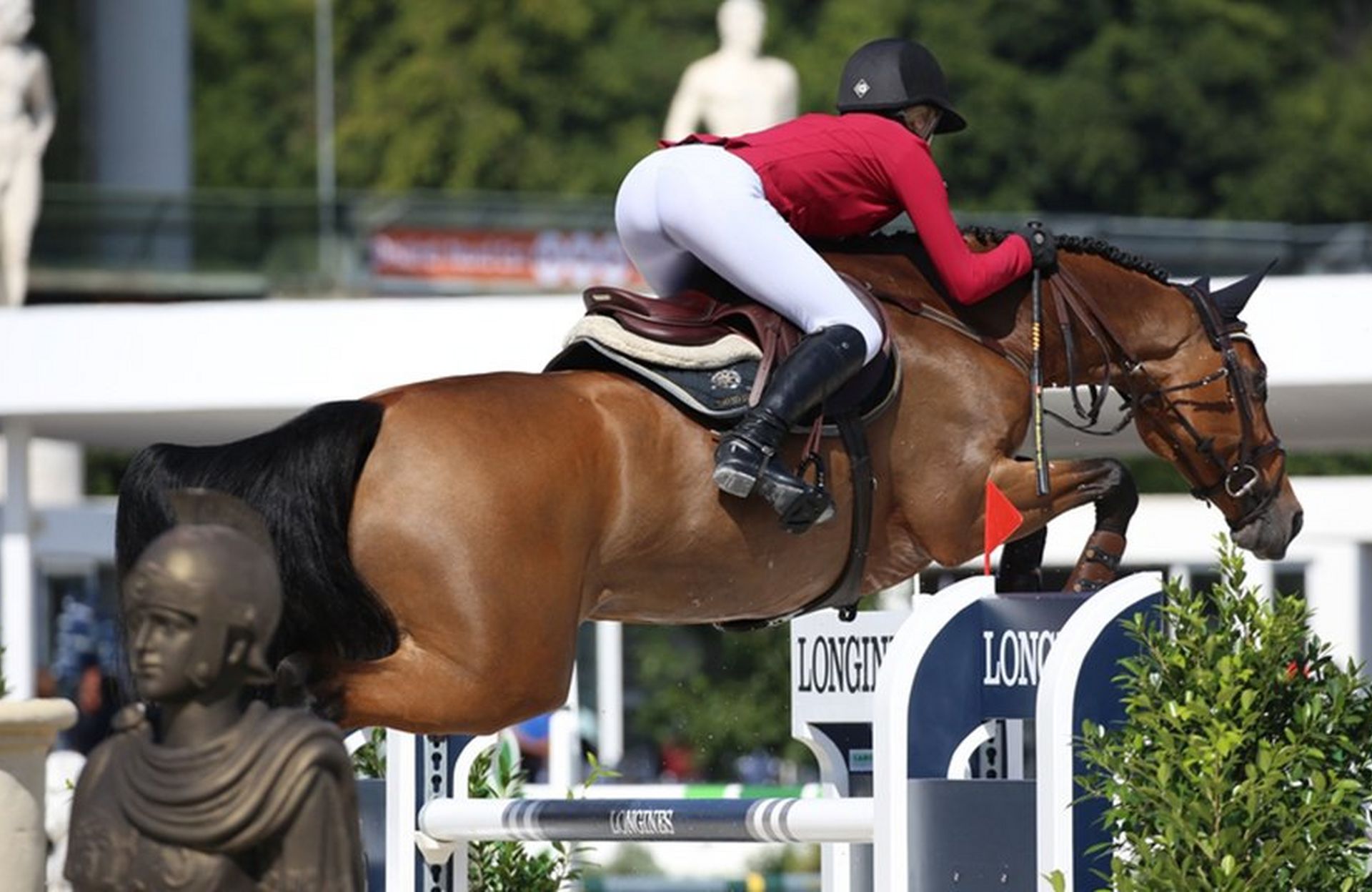 Get To Know Naylors Sponsored Rider Ellen Whitaker
Naylors are delighted to announce their sponsorship of Ellen Whitaker and team Marinas Whitaker Equestrian. We've been asking Ellen some questions about herself and her career so read on to learn all about what we have found out.
About Ellen Whitaker:
Ellen was born in Huddersfield, Yorkshire, to Carole and Steven Whitaker. She is part of the world famous Whitaker family and so she was destined for success in the equestrian world. She first started competing at the age of 5. She worked extremely hard to make her way up the ranks and soon became a very popular figure with followers of the sport.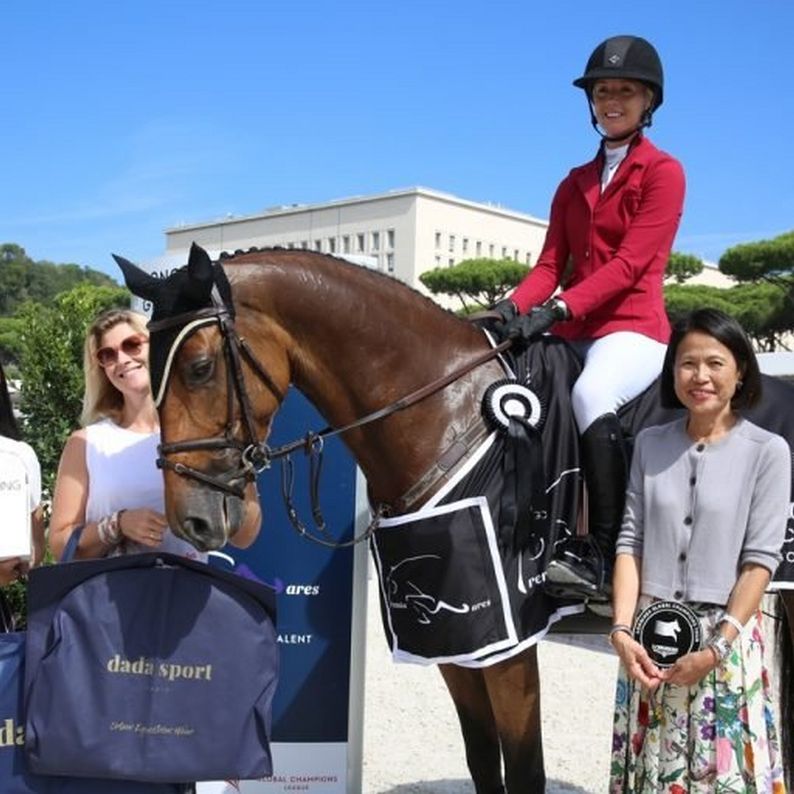 Ellen has already had a very successful career with numerous achievements to her name. She is a very versatile jumper and has not only had successes in Grands Prix, Nations Cups and Derby's but in Puissances too. She has 6 European Championships and 3 Championship medals under her belt.
Ellen also helped team GB qualify for the Beijing 2008 Olympics alongside her two uncles. Her fantastic triple clear on Locarno 62 at the European champs helped to secure their place. Unfortunately they were then unable to compete at the Olympics after all of their hard work due to Locarno 62 being lame.
Ellen took a short break from international competitions to start her family with partner Antonio Marinas (also a showjumper). Together they have two children. With her family by her side, Ellen is now as focused and determined as ever. Alongside Antonio she works to buy, produce, sell and compete some fantastic horses for team Marinas Whitaker.
Q&A With Ellen Whitaker:
What would you say is your biggest riding achievement to date?
Two really stand out for me for completely different reasons. First, jumping 3 out of 3 clears on Locarno 62 in the European championships in Mannheim. Qualifying Team GB for the Beijing Olympics and winning team bronze with my uncles John and Michael on the same team. Secondly, jumping a clear round in the Hickstead Derby to finish second to my uncle John when I was 18. On my then 8 year old horse Locarno 62. A class I grew up watching my heroes battle year after year. That was my first attempt and I literally couldn't believe I had jumped clear. It made my grandparents very proud and it's a feeling I'll never forget.
What are your goals for the future?
The Olympics. To win medal would be a dream come true. And also to be the best I can be and go as far as I can go in my career. I want to hang up my boots knowing I have no regrets and there was nothing more I could have done to enable me to be and do my best.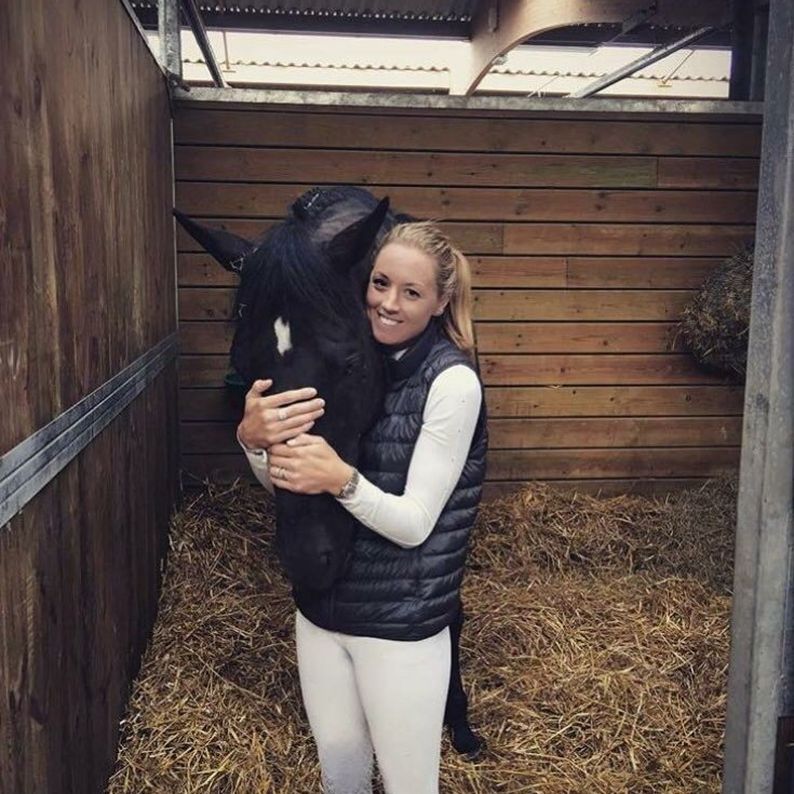 What advice would you give budding show jumpers dreaming of working their way to the top?
To apply yourself completely to what you are trying to achieve. Be prepared to work very hard. Following an ambition or a dream can be challenging and not always how you expected it to be. Take on each challenge as it comes and keep going. Learn as much as you can from everybody. Look after your horses.
Do you have any pre competition superstitions?
No. Magpies can be challenging but I try to ignore!
If you weren't a showjumper, which other discipline would you choose to do?
In horses, probably eventing. But I used to play a lot of tennis. I think I would have pursued that if I wasn't a horse girl!
Who are your idols inside or out of equestrianism?
My idols are.... Roger Federer, Rafael Nadal, Novak Djokovic. All have amazing stories behind their success. Beezie Madden has always been a big inspiration to me. And my family, all of them - starting with John and Michael, their journey to the top has always inspired and amazed me.
Tell us about one of your current horses.
Winston is a 9 year old Irish Sport Horse but he has German bloodlines. He is very cheeky, happy and playful. He loves carrots and apples and he eats the apples like a human with lots of small bites! I've had him since he was 4 years old and he's always had a very vibrant personality. He likes to let it be known that he is here!
Be sure to keep up to date with the Naylors sponsored riders by following us on Facebook, Twitter and Instagram.