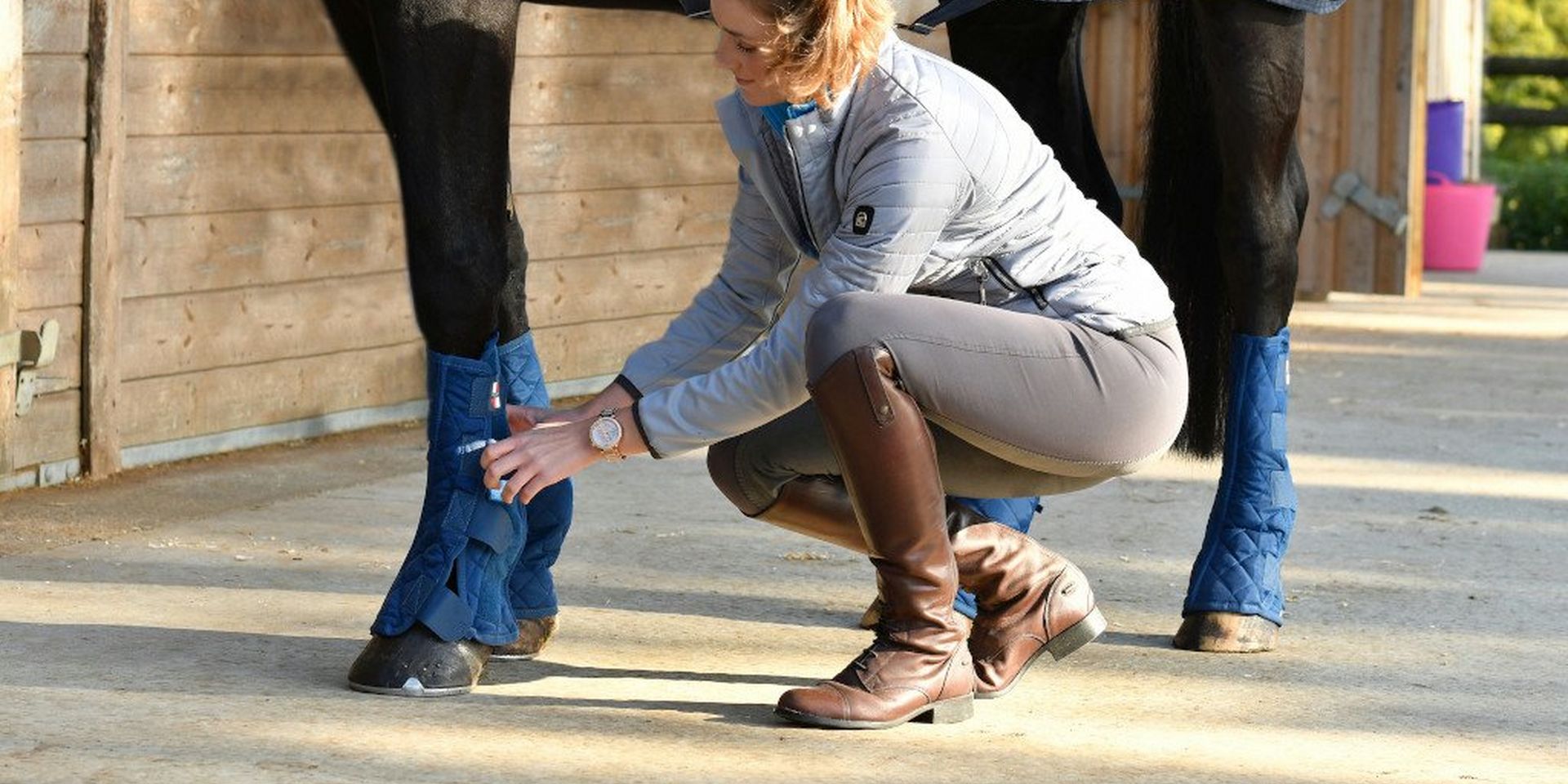 Brushing boots, over-reach boots and tendon boots, we've got them all. Let's face it, horses can be a walking vet bill! So, when it comes to groundwork and riding, we're quick to make sure they're all booted up. But, does your horse wear leg protection in their stable or even the field? For many of us, it's not something we really think about, right? So, when and why else should we be using them? Here we're going to be taking a look at two seasonal essentials, the Equi-Chaps Stable and the Equi-Chaps Close Contact.
In The Field
When To Use Turnout Boots
Mud Fever
Is your horse prone to mud fever? This irritating, uncomfortable and unfortunately really common condition can effect any horse! Most prevalent in those turned out over the winter months, it's caused by the bacteria Dermatophilus congolensis, found in soil. As wet weather and mud take hold, our horses spend longer periods with wet, dirty legs. This causes the skin to soften, leading to tiny abrasions. Bacteria uses these to enter our horses bodies, allowing an infection to take hold.
This results in painful lesions, scabs, swelling and some cases even lameness. But, you know what they say… Prevention is better than cure! The only true way to fully eliminate the risk of mud fever is to stable all winter and let's face it, that's not exactly ideal! So, how can we prevent it? One of the best methods is to use a physical barrier.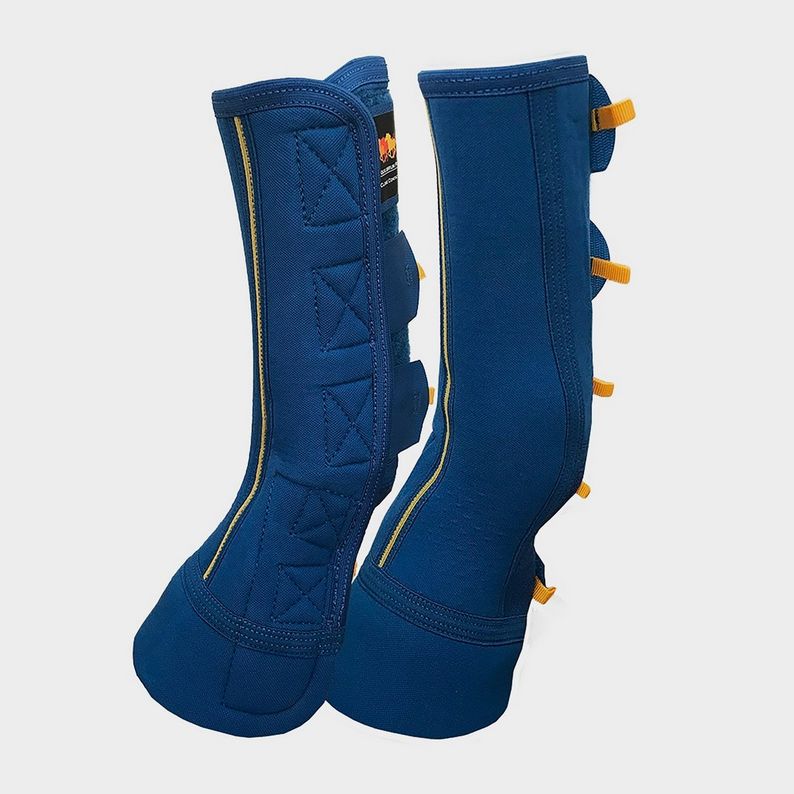 Equilibrium Equi-Chaps Close Contact Chap Navy
£66.99 £74.95
Breathable, soft and comfortable Equilibrium Equi-Chaps Close Contact are made using perforated neoprene. Offering four way stretch, these fit like a second skin. Unlike other boots, they cover the whole lower leg right from the coronet band to the bottom of their knee, providing comprehensive defence. Perfect for horses that alternate between field and stable, they can be worn for up to 12 hours a day. Practical above all else, these boots can be rinsed off and dried quickly, ready for the next use.
Shop now
Sold? Before you get yours, be sure to pick the right size. You may have found yourself wondering 'doesn't mud become trapped in the boots?', and it's a good question! The answer is: Not if they fit! The effectiveness of these boots relies upon them sitting snug against the skin. Because of this, most horses require a size down from their usual boots. With a size to suit everything from a section A to a Shire horse, the right option is out there! To be sure you select the right one, take a look at this handy guide...

In The stable
When To Use Stable Boots
For Filled Legs
Does your horse suffer from filled legs? This is a condition that's common in larger horses and those that are frequently stabled. Our horses are designed to be continuously moving around. The frog acts almost like a second heart, with each step it pushes blood and lymph back from their extremities. However, this means that when they're still their lower legs have relatively poor circulation. This causes a build-up of blood and lymph. Lymph is part of the immune system, it removes waste products from the cells and contains white blood cells, protecting our horses against disease and infection. This is usually moved away but when stagnant it enters the subcutaneous tissue, causing swelling. Filled legs can be prevented in many ways such as exercise and turnout, but what if your horse must be kept in? This is where many of us turn to bandages or stable boots.
For Mud Fever
While you may think mud fever can only be prevented when your horse is out in the field, there's more that we can do! Mud fever occurs because wet skin is easily damaged and allows bacteria to take hold. That being said, sometimes getting their legs wet is inevitable. When clean, it's really important to dry them quickly and gently. When doing this avoid using towels, these can be harsh against the skin causing damage. A much kinder alternative, it's better to opt for boots with a soft wicking liner.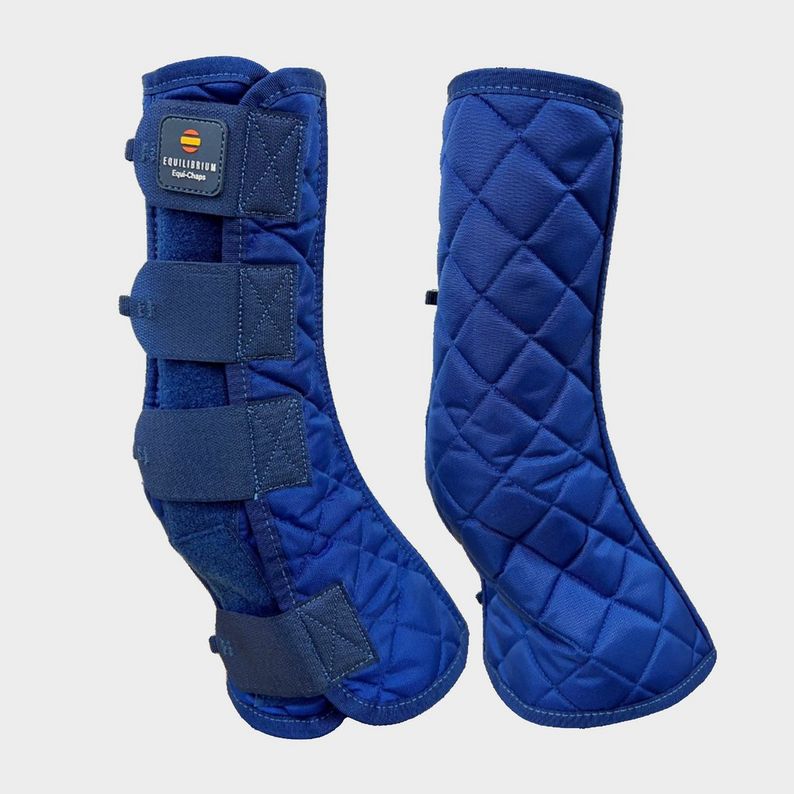 Equilibrium Equi-Chaps Stable Chaps Navy
£31.49 £34.99
Time to bid a not so fond farewell to traditional bandages? Equilibrium Equi-Chaps Stable feature a smooth, dirt repellent outer and a cosy lining. Like bandages, they help to keep joints warm. In doing this, they aid in effective circulation, which can help reduce filling in the legs. Thankfully, unlike bandages secure touch and close straps make them quick and easy to fit, reducing the risk of uneven pressure. Generously quilted, these can also be used to protect against scuffs and grazes, extending over the coronet band and heel.
Shop now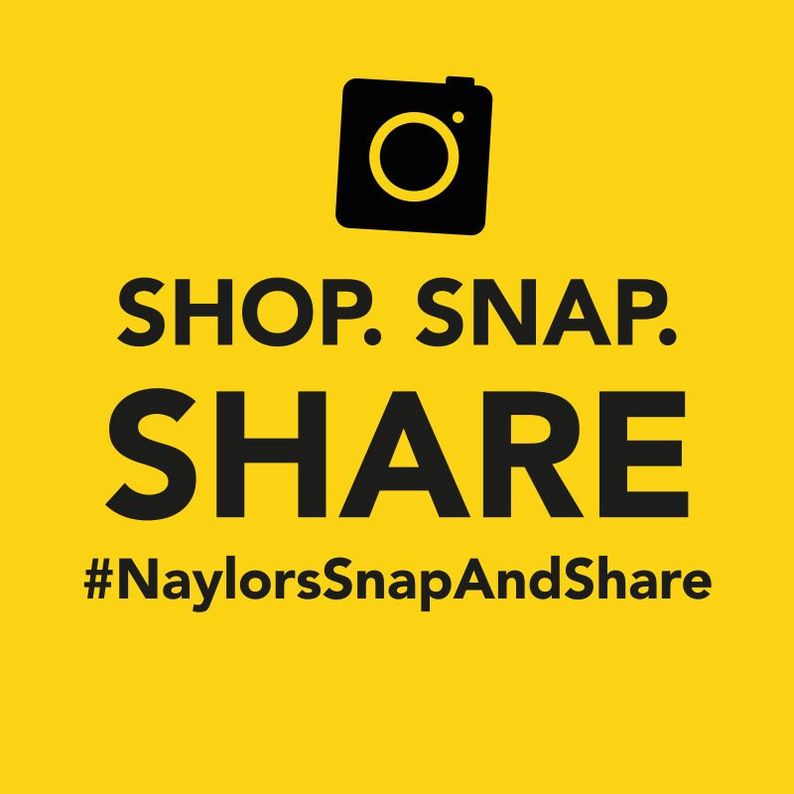 You can shop all of the products in this blog and many more at www.naylors.com or in-store. Don't forget, if you make a purchase share your pictures with us in the comments or include #NaylorsSnapAndShare on your social posts for the chance to win a Naylors gift card!