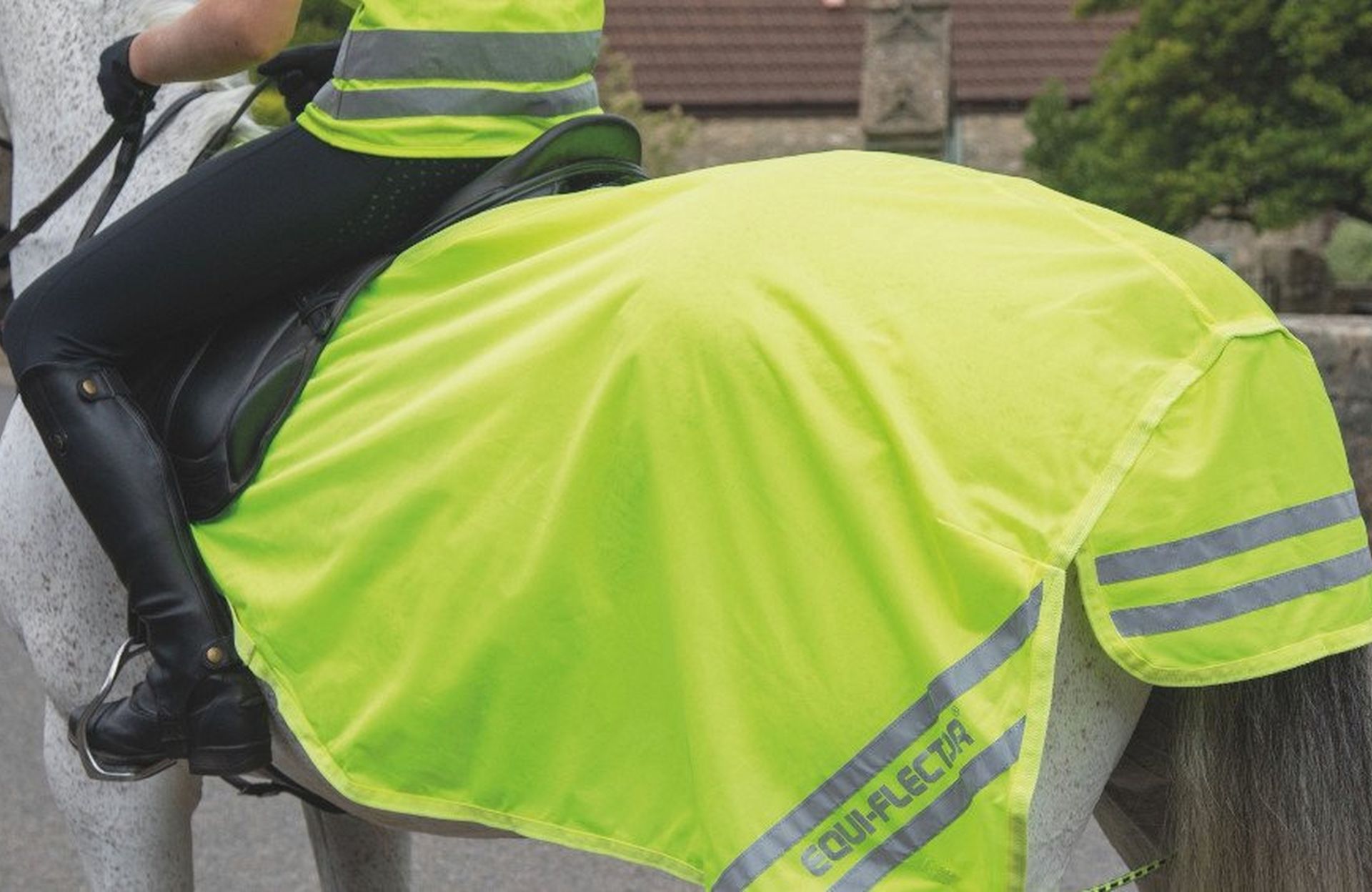 Here in the UK there are more than 31 million cars on the road, not to mention vans, lorries and cyclists! Unsurprisingly, these numbers are ever increasing. As riders, this means we're encountering more and more traffic while out hacking on our horses. With this in mind, it's really important that we take measures to stay safe! Any time we take our horses off their yard, the most important thing we can do is to make sure we can't be missed!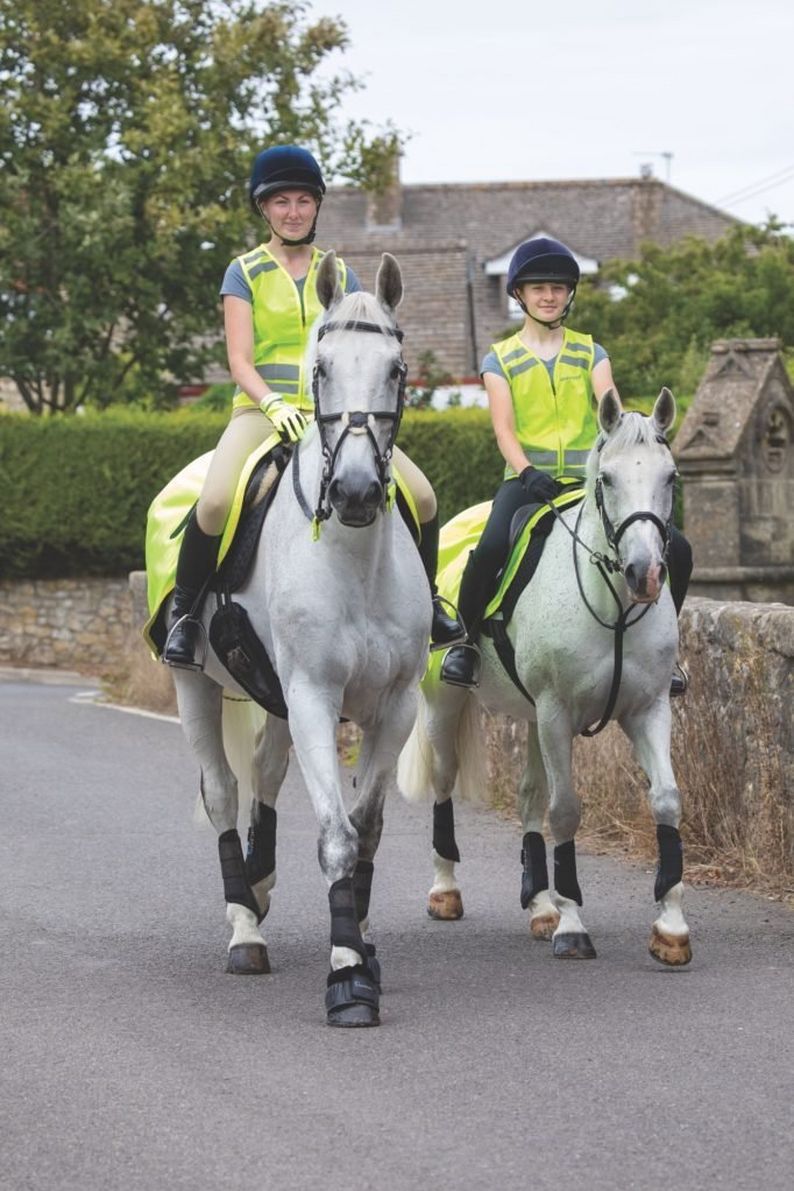 While it might sound almost impossible to miss a slow moving 500kg animal, it's not quite that simple! Low lights, bad weather, shadows and blind bends can all make it tricky. Whether we're being approached by a car, pedestrian or cyclist, they can't pass safely if they don't know we're there until it's too late! Sadly, there's not a lot any of us can do to improve the weather, roads or daylight hours. However, we can still take matters into our own hands with the specially designed Shires Equi-Flector Collection!
When it comes to hi-vis, it really is a case of the more the better! Each item is designed to highlight a different part of you or your horse. By covering all the key area's we make ourselves not only easy to spot but easy to identify, helping to distinguish us from dog walkers and cyclists. Offering head to hoof (and foot) protection, take a look at the full Equi-Flector range...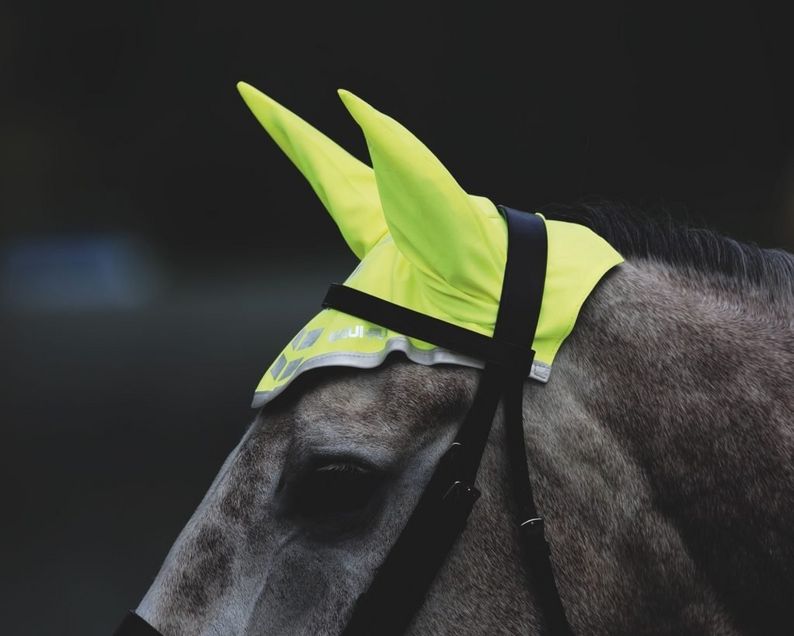 Shires Equi-Flector Fly Veil
RRP £9.50
Brightly coloured with strategically placed reflective strips, the Shires Equi-Flector Fly Veil is perfect for keeping your horse fly free and easy to see! With no fiddly straps to battle against, the generous cut behind the ears keeps it secure under a bridle. As comfortable as it is colourful, features include stretchy ears and fleece padding to prevent rubbing. Manufactured using 100% polyester, it can be machine washed at home when needed.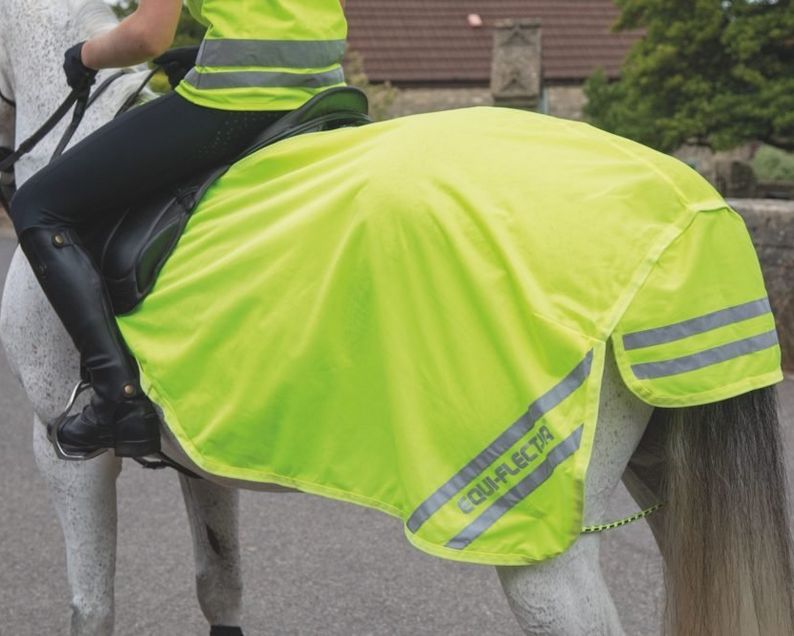 Shires Equi-Flector Mesh Sheet
RRP £20.99
No hi-vis collection is complete without a sheet! Deterring flies and improving visibility without causing your horse to overheat, the Shires Equi-Flector Exercise Sheet has been constructed using a lightweight and breathable mesh outer with reflective strips. Boasting a classic continental shape with girth loops, touch close fastenings and a fillet string, it sits neatly beneath your saddle to cover the quarters.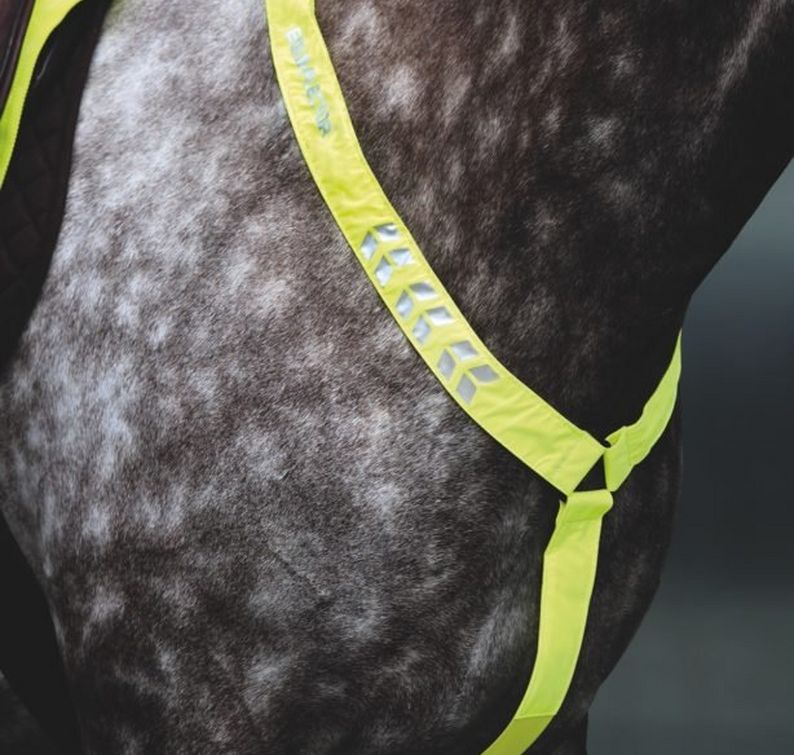 Shires Equi-Flector Breastplate
RRP £13.49
Looping around your horse's neck and feeding between their front legs the Shires Equi-Flector Breastplate enhances your visibility to oncoming traffic. We recommend this is used with an exercise sheet for maximum benefit, but it can be used without too! Designed to cater to most horses and ponies, this is available in two sizes and is easily adjustable.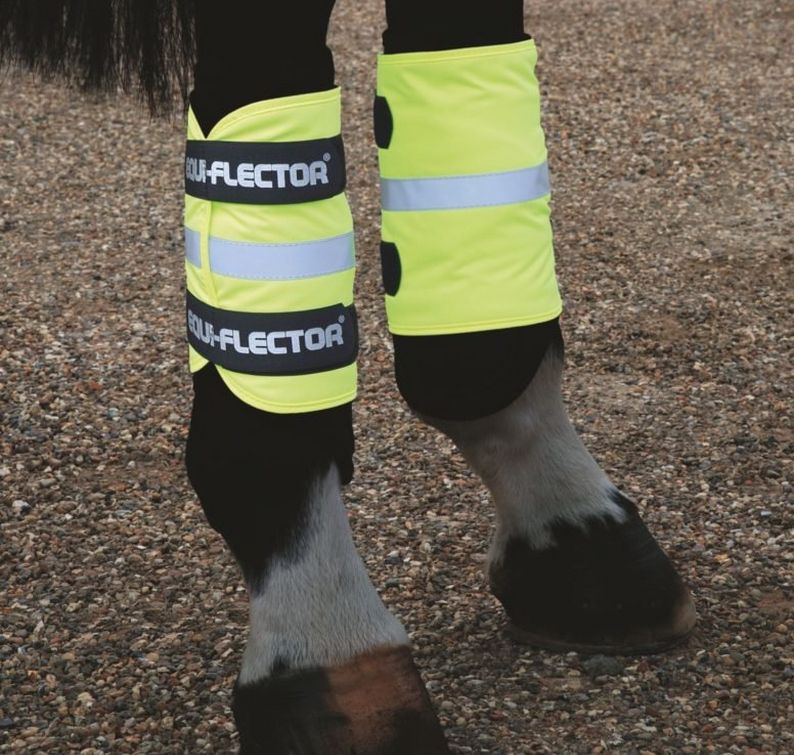 Shires Equi-Flector Leg Wraps
RRP £10.50
Light up their legs (or yours) with a pair of Shires Equi-Flector Wraps. Simple and effective, they feature a polyester outer, reflective tape, touch close fastenings and a soft fleece lining. Available in one size, they're completely adjustable for use over boots or on their own.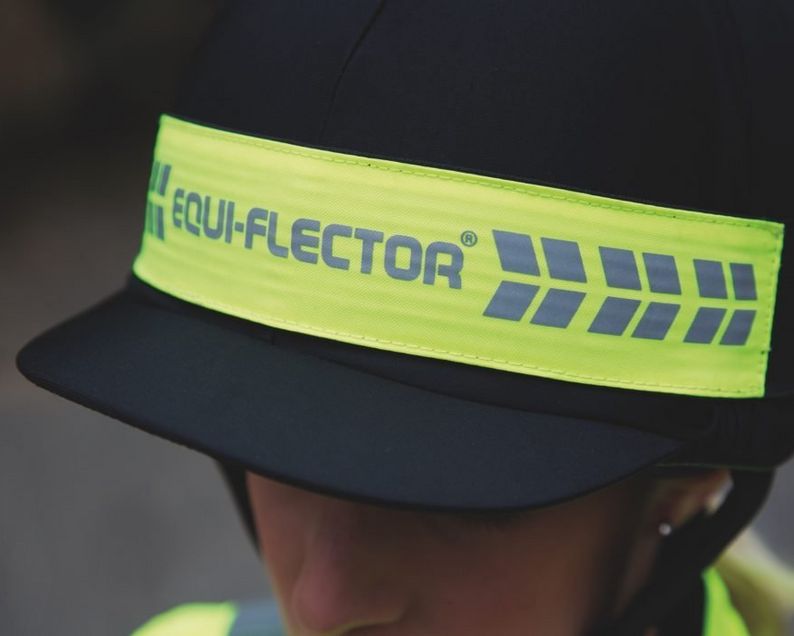 Shires Equi-Flector Hat Band
RRP £7.19
Allowing others to easily spot you over the top of vehicles, walls and hedges, don't forget a Shires Equi-Flector Hat Band! Designed for use with most hat types and sizes, they sit securely in place thanks to rubberised straps and stretchy elasticated inserts.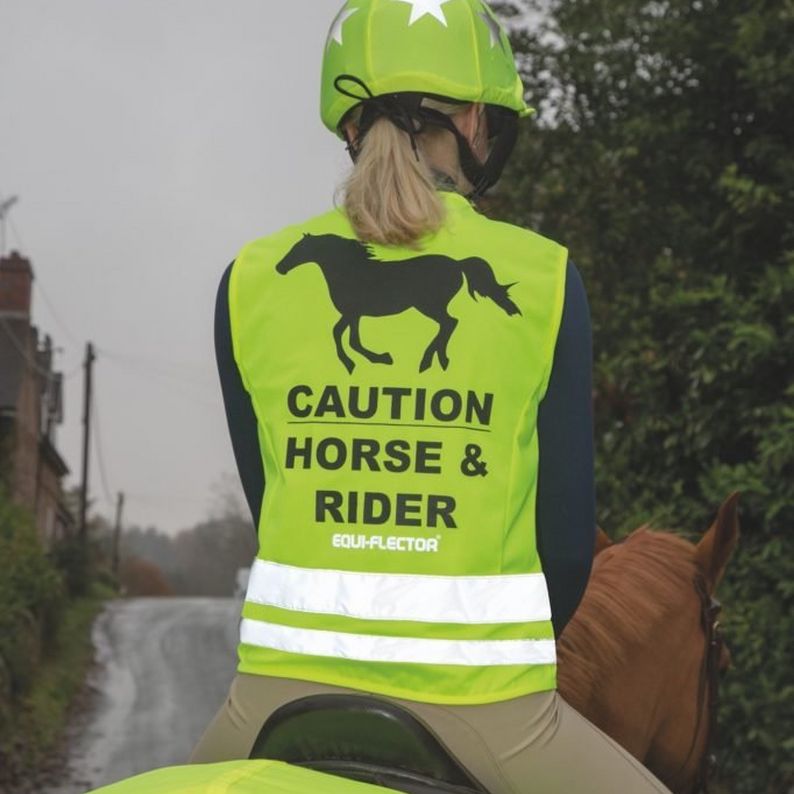 Shires Equi-Flector Vest
RRP £12.99
Great for slipping on over jackets, jumpers and tops the Shires Equi-Flector Vest is an everyday essential! Basic but brilliant, it offers a zip front fastening, inside pocket, reflective strips and a "Caution Horse & Rider" printed back.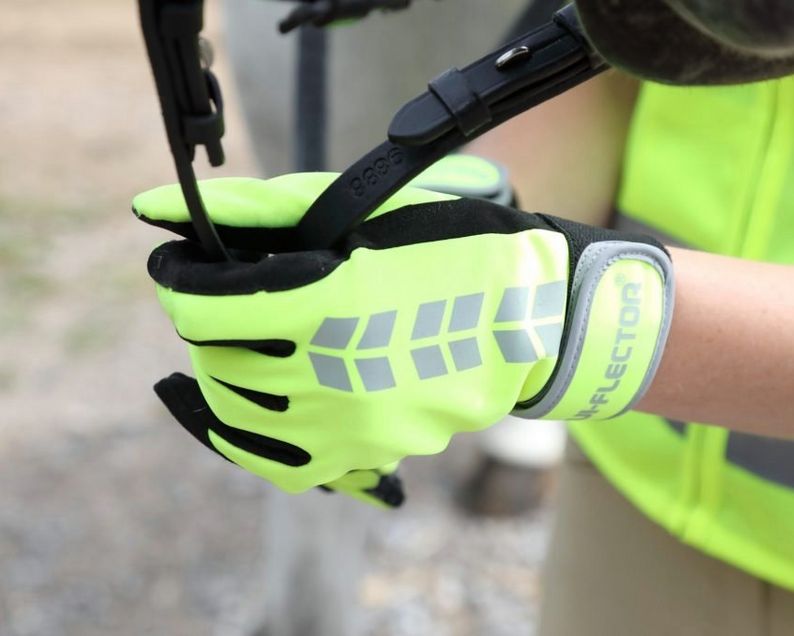 Shires Equi-Flector Riding Gloves
RRP £17.99
Bye bye black! A whole lot brighter than your usual pair, Shires Equi-Flector Riding Gloves are ideal for hacking. Manufactured using a bonded fleece fabric with a soft lining, printed silicone palms and an adjustable cuff, what's not to love?!
You can shop all of the products in this blog and many more at www.naylors.com or in-store. Don't forget, if you make a purchase share your pictures with us in the comments or include #NaylorsSnapAndShare on your social posts for the chance to win a Naylors gift card!