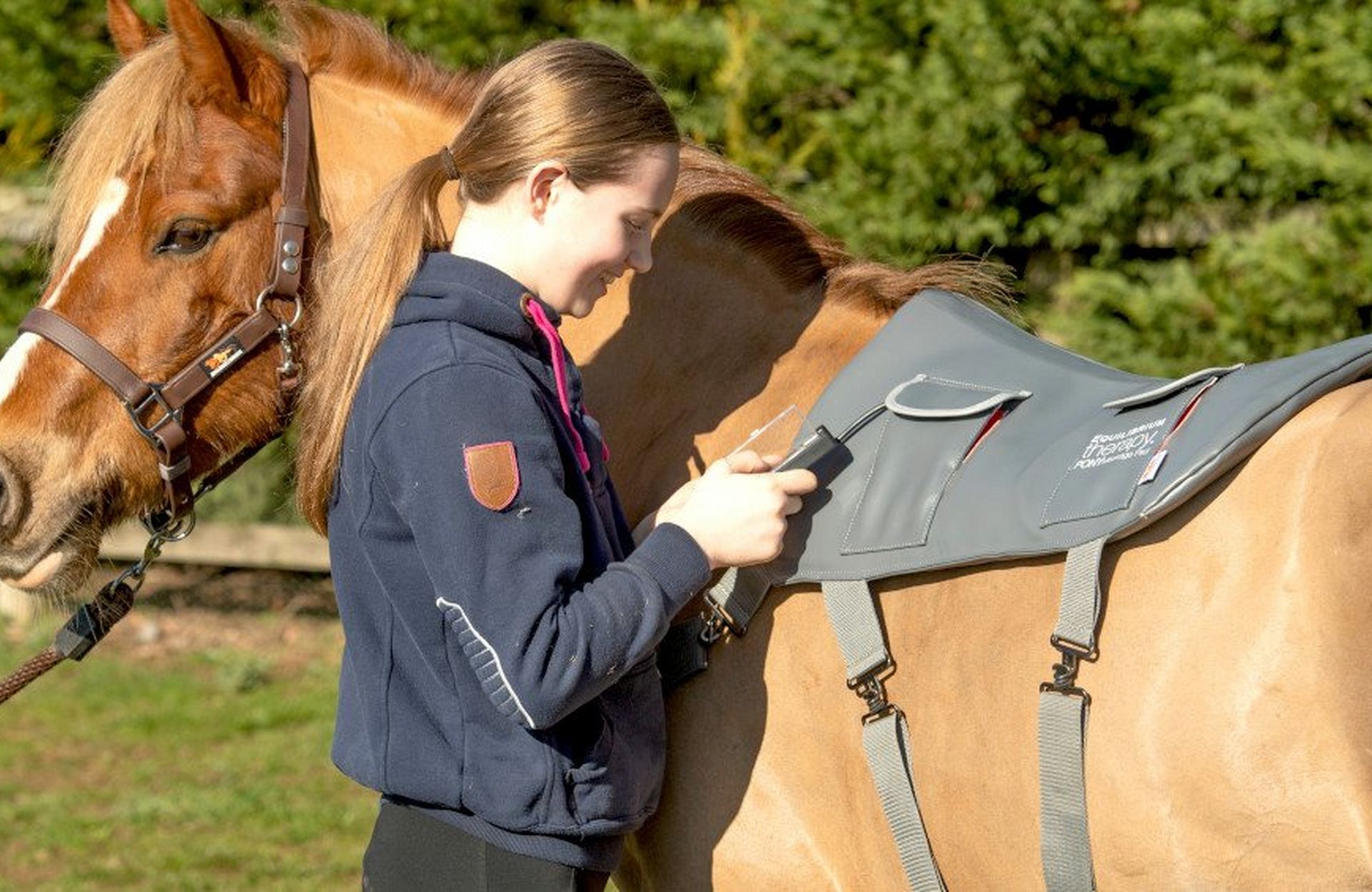 Looking for products to improve your horse's health and wellbeing? Aren't we all! Thing is though, deciding which best suits their needs is a total minefield. Not to mention, they're not exactly cheap. So, in this blog we're going to be taking a look at the Equilibrium magnetic and massage ranges. While both options offer great benefits and can be really useful, one may suit your horse better than the other. Keep reading to find out when, how and why they should be used.
Equilibrium Massage For Your Horse
Mental Wellbeing
Massage is a great way to help your horse relax. During a massage endorphins are released by the pituitary gland in the brain. These help your horse to feel good, acting as natural pain relief, reducing heart rate, encouraging deep breaths and supressing stress hormones like cortisol and adrenaline. This is really beneficial for horses who struggle with anxiety, stress and tension.
Physical Wellbeing
Massage plays a big role in improving circulation and preventing fluid build up, driving oxygen rich blood to the muscles and aiding lymphatic function. This not only improves their overall muscle tone but it's the perfect way to prepare them for exercise. Adding massage to their routine before tacking up can make a significant difference, enhancing their suppleness and range of motion under the saddle! Not just useful before work, it can be added after a ride to help reduce stiffness and soreness.
Massage may be right for your horse if:
They're box rest and you're aim is to maintain good blood flow.
Your horse works hard and your aim is to help support recovery.
They require a little extra help warming up before riding.
Your horse becomes stressed, tense or anxious and your aim is to help them relax.
You'd like to give your horse a reward.
The Products
When it comes to massage products there are generally two options:
Pads: Pads are designed to focus on the back muscles, providing coverage from the withers to the quarters. They fasten securely in place with elasticated, adjustable straps. Hands-free, you can pop them on your horse when they're tied up or in the stable, leaving you free to do jobs.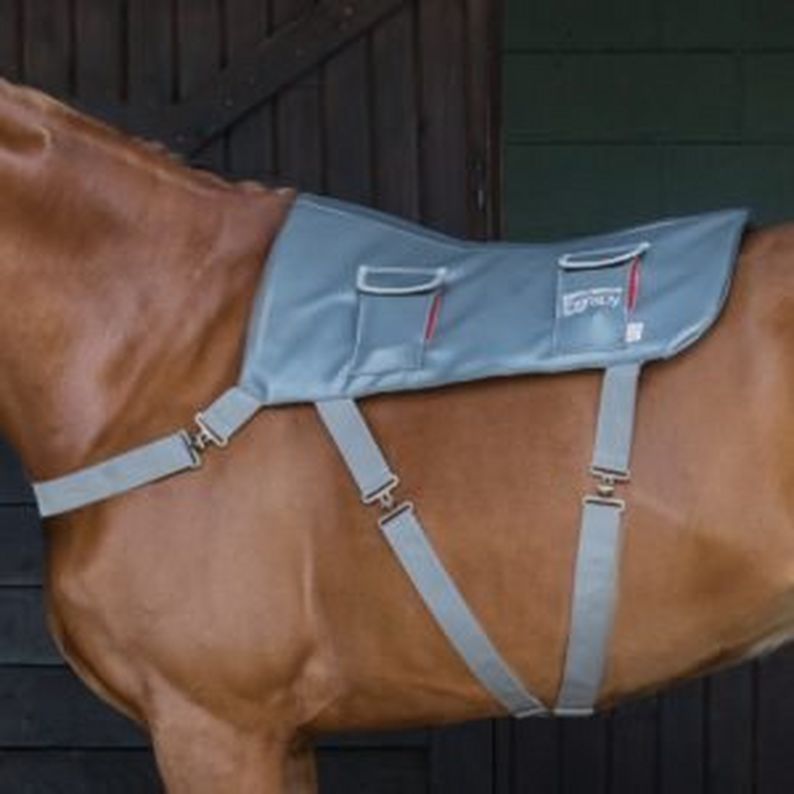 Equilibrium Massage Pad
From £299.00
Sizes: Pony (under 14hh), Standard (14hh – 16.2hh), XL (16.2hh+).
Contains: 1 x Massage Pad, 1 x Bag, 1 x Battery, 1 x International Charger.
Clinically proven to improve back flexibility & promote relaxation.
Anatomically shaped.
Battery operated.
Strokes, vibrates and pulses.
30-minute pre-programmed sessions.
Three different intensity setting.
Easy to fit, clean & store.
Mitts: Massage mitts are a great way to get hands on with your horse. While they may require a little more time and effort, they're also more versatile! Their small and portable design is perfect for targeting indervidual muscle groups, in the back, neck, quarters and hamstrings.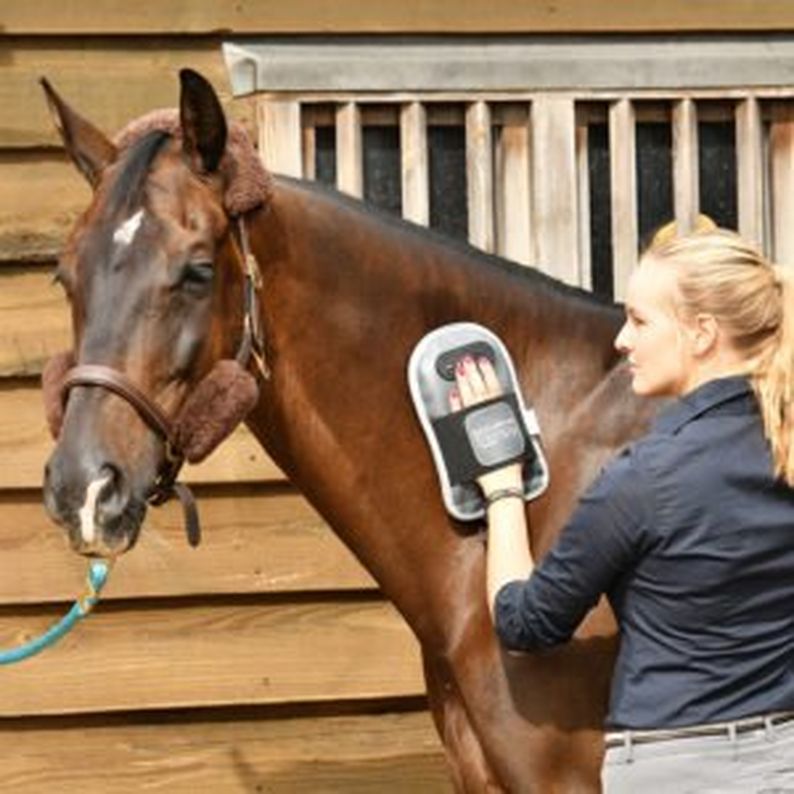 Equilibrium Massage Mitt
RRP £99
Contains: 1 x Massage Mitt, 1 x Storage Bag, 1 x Battery, 1 x Charger.
Promotes relaxation & flexibility.
Battery operated.
Strokes, vibrates and pulses.
10-minute pre-programmed sessions.
Three different intensity setting.
Easy to clean.
Equilibrium Magnets For Your Horse
Often preferable for sensitive types, older horses or those recovering from an injury, magnets are a much subtler, softer approach. The cells in your horses body are electromagnetic, meaning they can be energised by a magnetic field. This sounds complicated but really, it's quite simple. Equilibrium products use Vitaflex® magnets. Emitting strong, circular and permanent magnetic fields of alternating pole sequences, they penetrate into the body tissue. This allows them to manipulate the blood stream. As a result, they're said to help with circulation, support mobility, aid joint function and benefit tendons. Magnetic products may suit your horse if:
Your aim is to promote good leg health.
They're on box rest or spend prolonged periods of time without turnout or exercise.
Your horse is slow to warm up for work and requires a little help.
They've sustained a knock or bump.
Your horse suffers from aches and pains, a result of age or hard work.
The use of massage is quite an aggressive approach, meaning it can only be done for short periods of time. This isn't true of magnets. Most magnetic products can even be left on throughout the day or even overnight, gently working away without the need for supervision.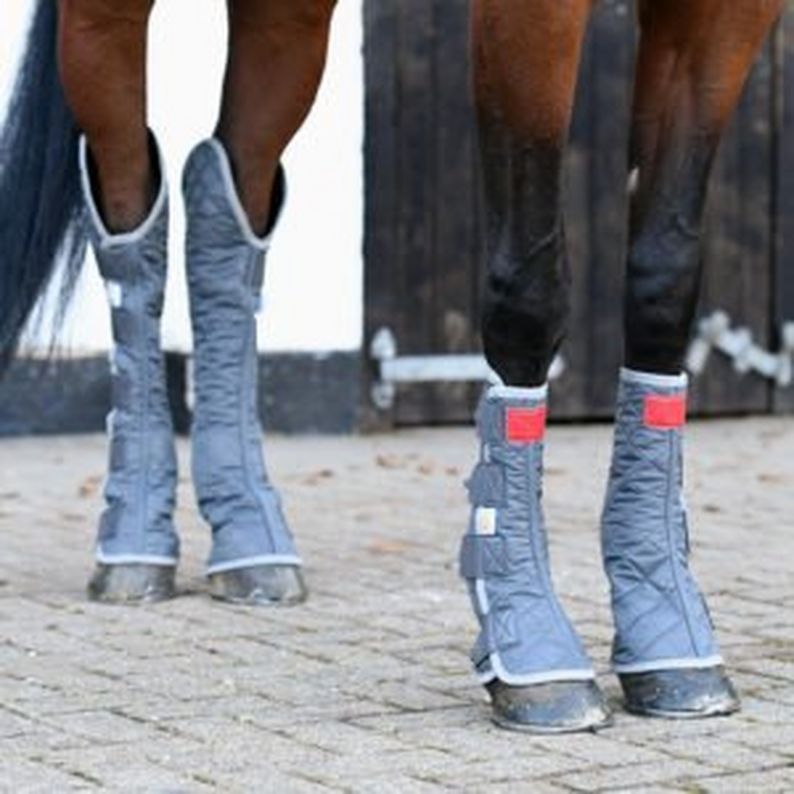 Equilibrium Magnetic Chaps
Front: RRP £75.99
Hind: RRP £99.95 - £89.99
4 moveable clinical grade Vitaflex® magnets.
Alternative to stable bandages.
Ergonomically shaped.
Soft liner.
Washable.
Top Tip: Equilibrium magnets come in a small pouch with a hook and loop attachment. This is a great feature because it means you're free to use the magnets anywhere within the boot lining! So, you can target specific problem areas if needed!
When all is said and done, every horse is different! As a general rule, if your horse tends to get tense or takes a long time to relax into work then massage therapy may be the best approach. However, if your horse gets sore or stiff, is recovering from injury or stuck on box rest we'd recommend opting for magnetic products.
Passionate about horses and ponies, keeping them happy and healthy is our No1 priority! If you have any questions you can comment below or give our customer service team a call on 01706 507555. You can shop the products in this blog at www.naylors.com or in-store. Don't forget, if you make a purchase you can share your pictures with us in the comments or include #NaylorsSnapAndShare on your social posts!