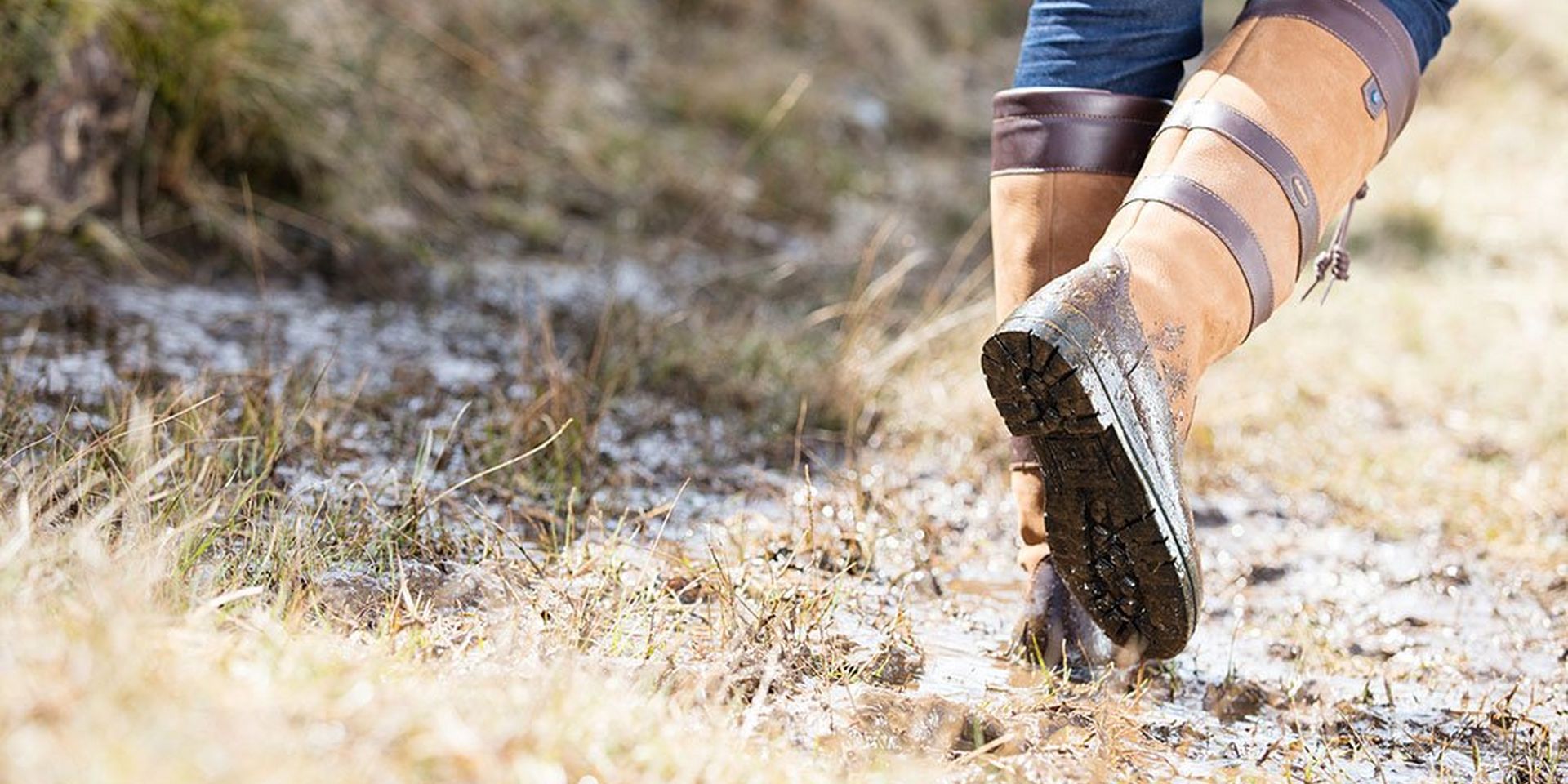 Why bother with Footwear Care?
New boots (or shoes)? In order to keep your new footwear in tip top condition, regular cleaning and treatment is required and if you treat them right they should last you for years. Read on to find our footwear care tips.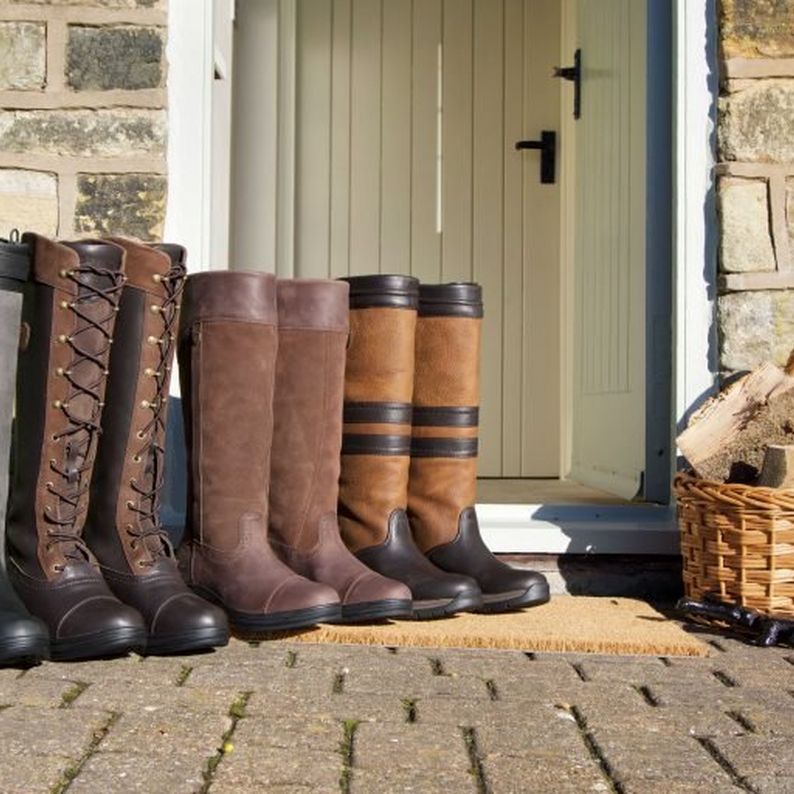 To prolong the life of your Ariat boots make sure you wipe them clean with a damp cloth after wear to prevent a build up of mud and grease. If your Ariat's have become scuffed or marked you can apply the Ariat Leather Cream Polish to help restore the appearance of the leather. Ariat also offer a Liquid Wax Leather Conditioner which conditions the leather and leaves a water repellent finish. This conditioner penetrates deep in to the leather and helps to maintain suppleness and add water repellency without effecting breathability.
Ariat Care Products available at Naylors.
Beautiful Barbour – Footwear Care

By using the correct products to clean your Barbour footwear, your boots or shoes will be smart for any occasion and with some care you should be able to wear them for many years.
Polishing
If you happen to mark or scuff your leather footwear it will need covering up. Barbour advise to use a matching colour or slightly darker boot polish.
Simply apply the polish with a soft cloth and then leave to stand to allow the leather to absorb the polish. Then, buff with a soft brush to create a shiny finish and finally wipe over with a cloth.
Suede Cleaning
Boots and shoes made from suede require a different style of treatment due to their different properties. Do not apply polish to suede otherwise you will ruin the texture and look of the footwear instead, use a suede brush to restore the suede texture. Once you have removed the scuffs and marks and the suede is restored use a specialist Suede cleaning spray such as 'Nikwax Nubuck and Suede Proof'
Leather Conditioning
To uphold the performance of your leather footwear apply a leather conditioning cream to reduce the risk of your footwear drying out and cracking.
Barbour Shoe Care Kit available at Naylors.
Delight your Dublin Boots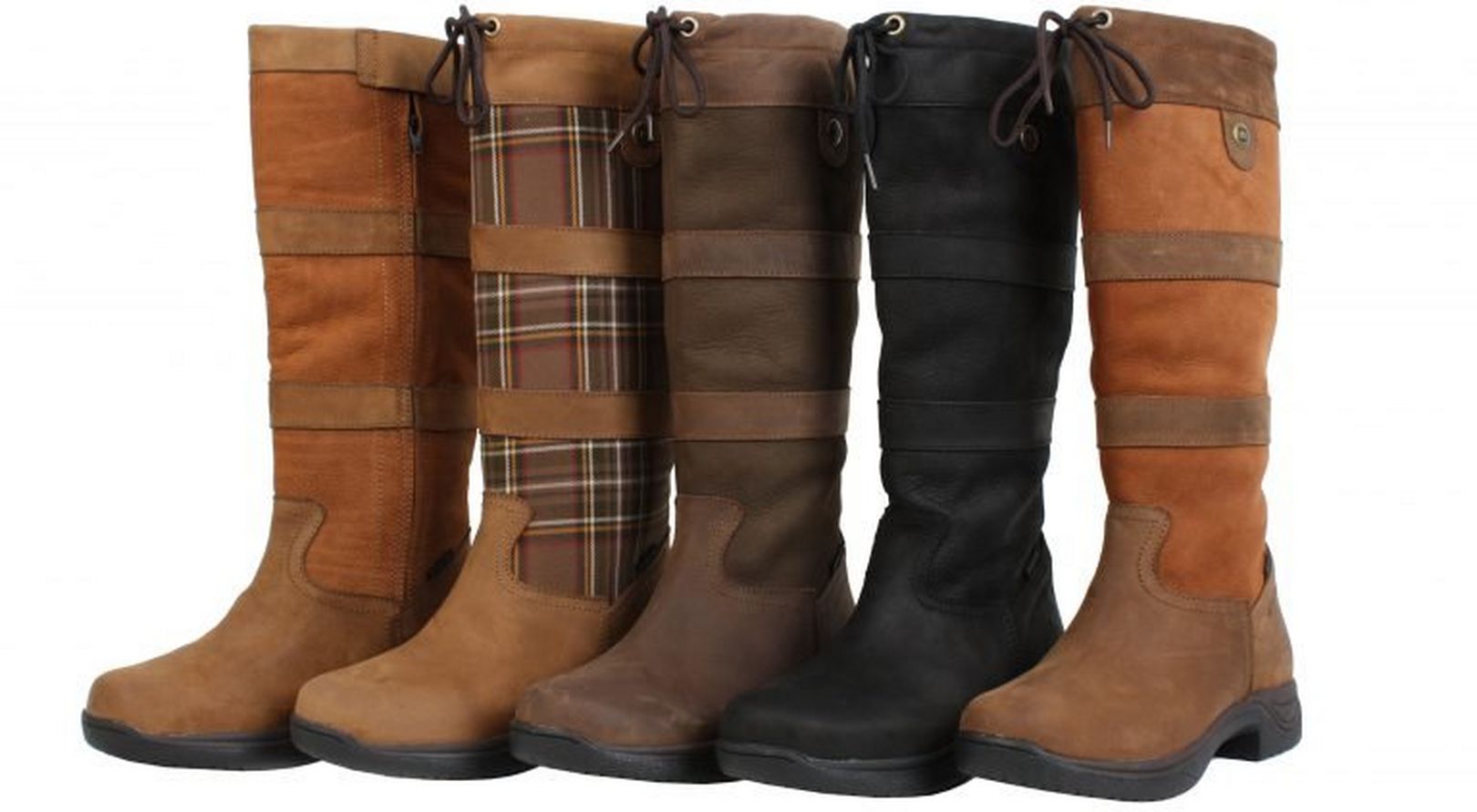 To protect and care for your leather boots Dublin Recommend 5 steps:
1. Clean – wipe your boots with a damp cloth after each use to remove dust, dirt or any liquids they may have been exposed to whilst being worn.
2. Dry – once cleaned always leave your boots to dry naturally away from direct heat
3. Condition – use a sponge and apply a leather conditioner to soften and moisturise your boots. After a few minutes the leather will have absorbed what it can, and you can wipe any remaining conditioner off.
4. Polish – Use a beeswax or boot polish (check the colour is right first) and rub into the boots with a soft cloth and leave to dry thoroughly. Once dry, buff shine.
5. Weatherproof – use a weatherproofing spray to help protect against future dirt and water stains.
Du good for your Dubarry's
You've invested in a quality pair of boots or deck shoes that are made to last so now it is time to make sure you care for them properly. See these short videos from Dubarry demonstrating how you should care for your footwear.
Cleaning Dubarry Boots
Cleaning Dubarry Deck Shoes
Dubarry Footwear Care Products available at Naylors
Help your Hunter's
To ensure your Hunter wellies are kept as good as new make sure you wipe them clean after use and leave to dry naturally, away from direct sunlight or artificial heat sources. You should only use cold, soapy water to clean your boots. Do not use solvents and do not store boots whilst damp, folded or creased.
Hunter advise that you may occasionally notice a white powdery "bloom" on your Hunter wellies. This is due to the wellies being made from natural rubber. In certain conditions, insoluble particles may rise to the surface. This is a common characteristic of high quality, natural rubber and nothing to worry about. It will not affect the performance or durability of your boots. A pristine finish and shine can be easily restored with regular use of Hunter Boot Buffer or Instant Boot Shine.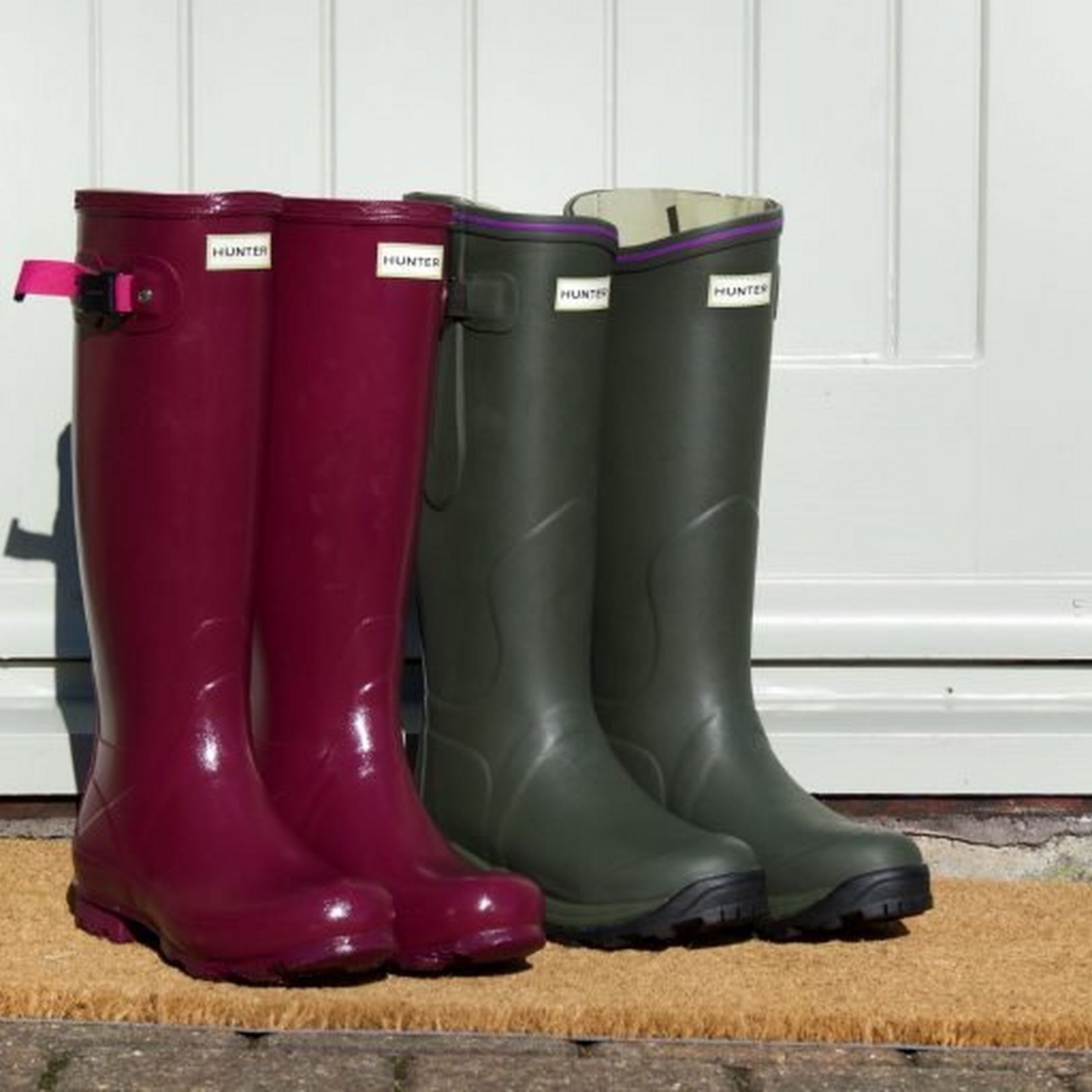 Love your Le Chameau's
Le Chameau boots are made of rubber, a natural product. To ensure your boots stay in good condition it's important that after use, they are cleaned with water and allowed to dry naturally away from heat sources.
You may occasionally notice a white powdery "bloom" on your wellies, this is caused by the natural properties of rubber and is removed by wiping with a damp cloth.
To add extra shine use the Le Chameau Quick Shine Sponge.
Remember!
Always test products in a hidden area to ensure that it is suitable prior to treating the whole boot or shoe as some cleaners can alter the appearance of the boots.
Browse the full range of products at Naylors.