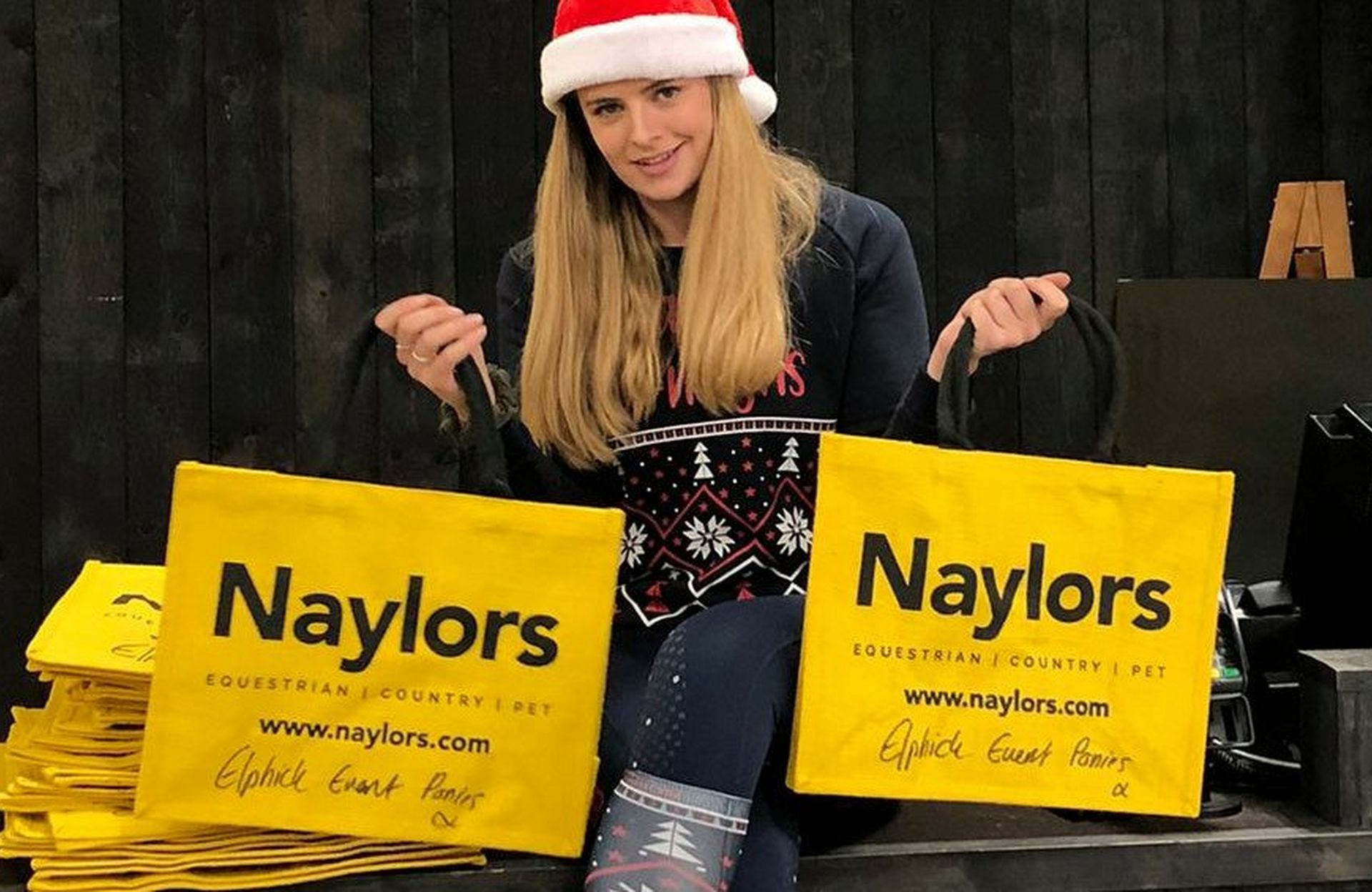 Time is ticking! With the countdown to Christmas well underway, have you got your gift shopping all wrapped up yet? Don't panic, there's still time! In fact, we've got just the thing to inspire all you last minute shoppers... This festive season we've teamed up with none other than Megan Elphick of Elphick.Event.Ponies! Just in time for the big day, she's popped in to take a look around our Naylors at GO Outdoors Kidderminster store.
Who is Megan Elphick?
Like so many of us avid equestrians, Megan's journey began when she borrowed a friends pony at just three years old. Safe to say, she caught the 'bug' and never looked back. As a young rider, she joined The Pony Club and fell in love with eventing! Just beginning her journey through the ranks, Megan now competes in British Eventing and has very big ambitions for the future.
Best known by her YouTube handle Elphick. Event. Ponies. be sure to head over to her channel, where she shares with us all the thrills and spills of her life as a producer, eventer and influencer. Funny, relatable and educational, we can't get enough of her videos and we know you'll love them too!
The Ultimate Equestrian Christmas Giveaway
Feeling competitive? We've teamed up with Megan to bring you a humongous giveaway. This Christmas we've got the ultimate prize for one lucky winner. While in-store, we set Megan a trolley dash challenge!
On her way around she hand-picked a selection of gifts that she'd love to receive this festive season. Don't miss out on your chance to win them. Take a look at what she chose...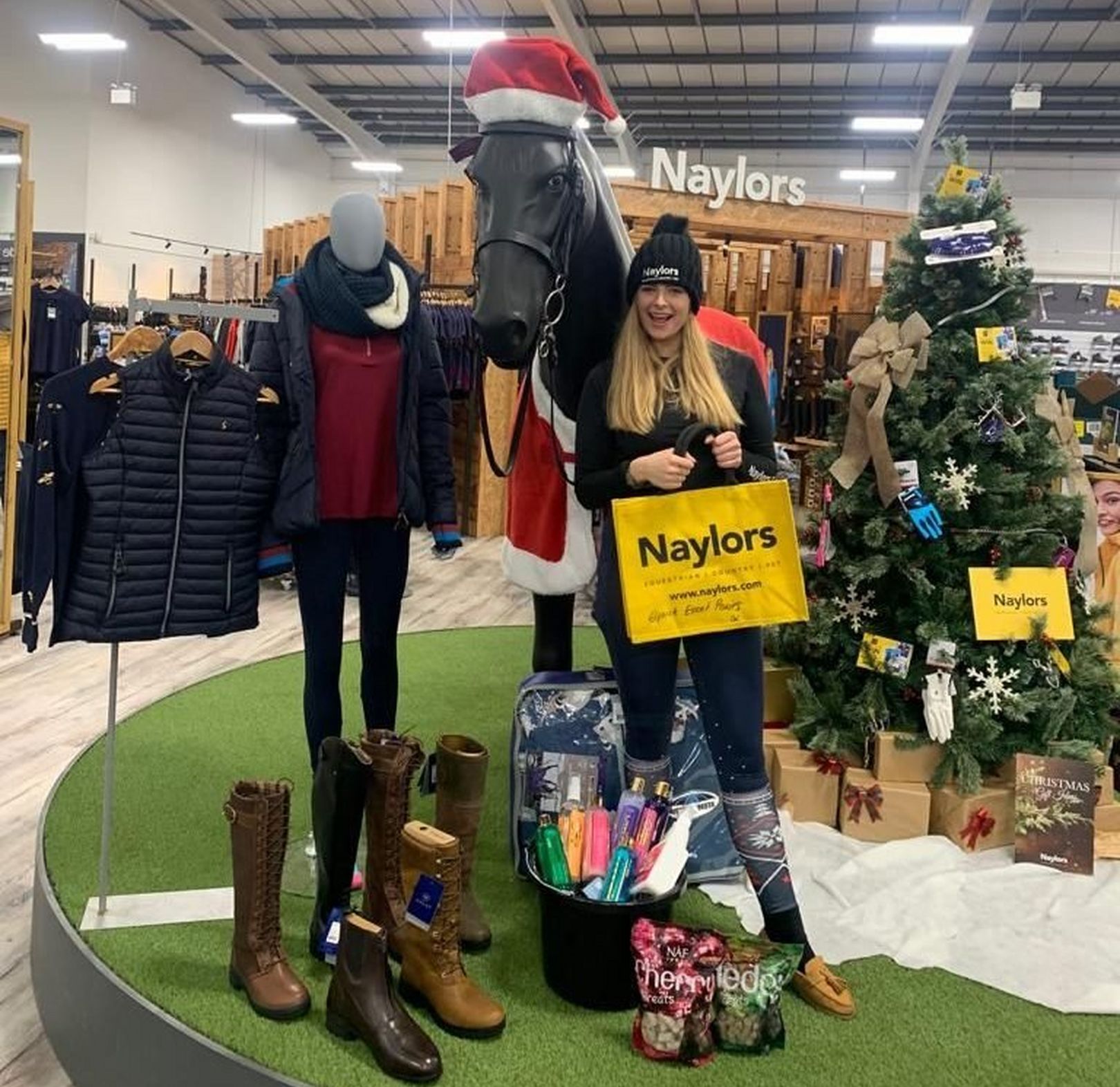 1 x WeatherBeeta Classic or Essential Combo Neck Horse Rug Of Your Choice*
Dublin Outfit: 1 x Gemma Jacket, 1 x Kylee Long Sleeve Top, 1 x Breeches or Riding Tights Of Your Choice*, 1 x Snood and 1 x Socks
1 x Pair Of Ariat Footwear Of Your Choice*
NAF Bundle: 1 x Cherry Treats 1kg, 1 x Hedgy Treats 1kg, 1 x Silky Mane and Tail D-Tangler Spray 750ml, 1 x Lavender Wash, 1 x Five Star Show Off Shampoo, 1 x Cooling Wash, 1 x TeaTree & Mint Shampoo, 1 x Five Star Muck Off Stain Remover and 1 x Five Star Pimp My Pony Shampoo
1 x Horze Christmas Matching Set - 1 x Christmas Horse Fleece and 1 x Riding Hat Cover
1 x Naylors Jute Bag Signed By Megan
1 x Joules Snug Water Resistant Gilet
1 x Joules Miranda Instarsia Crew Neck Jumper
*Any item chosen by the winner must be in-stock at Naylors.
You'll have to be quick, this competition will be open for just 24hrs. Entries open 5pm 3/12/21 and close 5pm 4/12/21. To enter, head over to @elphick.event.ponies or click the button below!
GO Outdoors Kiddermister
Have you visited Naylors at Go Outdoors Kidderminster yet? What are you waiting for! Come in and take a look around our dedicated 4,000 square feet store, packed with everything you need for horse and rider, from feed and bedding to rugs and saddlery. Don't forget to take a look around GO Camping, GO Caravanning, GO Climbing, GO Cycling, GO Running, GO Walking, GO Skiing, GO Travelling and Fishing Republic while you're visiting.
You can find us at 1 Frederick Road, Worcester Road, Kidderminster. Simply pop the postcode DY11 7RA into your sat nav for directions or take a look at the map below.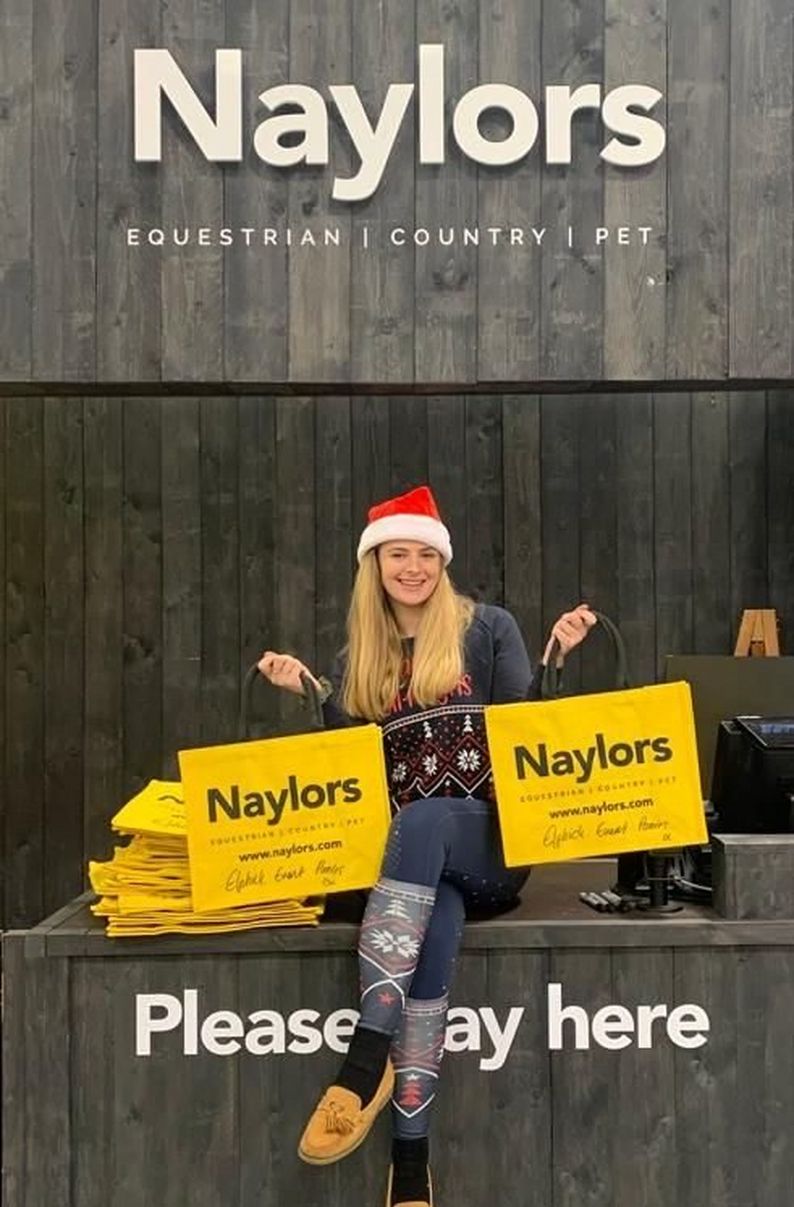 Would you like to get your hands on some exclusive merch? Whether you've just discovered Elphick. Event. Ponies. or you've been following her for years, we've got a little something just for you. While Megan was in-store at Kidderminster, we asked her to sign 20 Naylors Jute bags. To get yours, make a purchase and ask at the checkout*. You'll have to be quick though, once they're gone, they're gone. *One per person. Available at Kidderminster only.