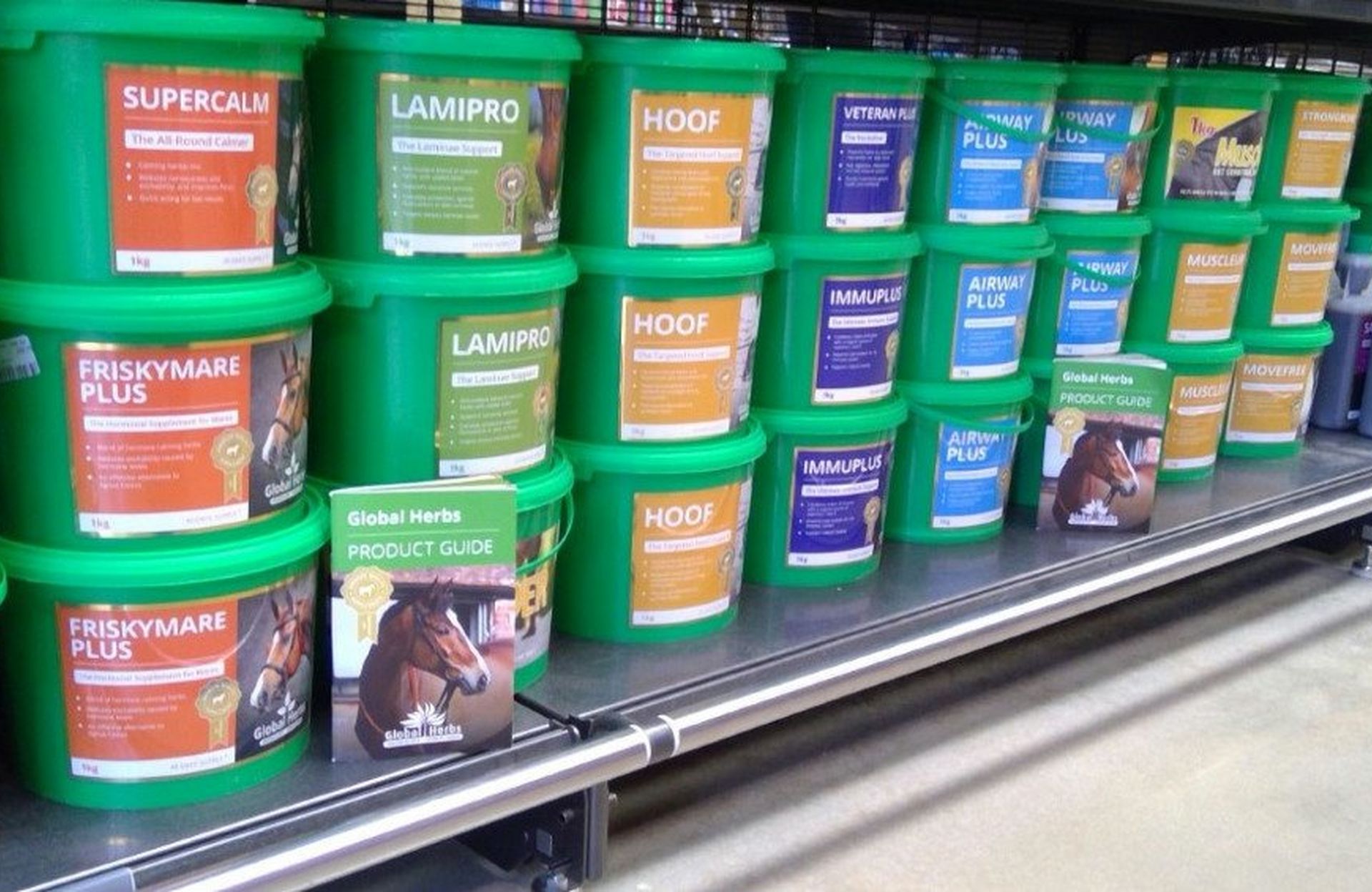 Once upon a time horses were given hay, bran… and not a whole lot else. But let's be honest, times have changed! We now know more about our horses than we ever have done before, but that doesn't mean we should turn our back on timeless traditions. What it does mean is that we can separate the wheat from the chaff. By using new and innovative approaches we're able to understand what works and why! This, is exactly why Global Herbs was created.
Powered By Passion
As equestrians we know the truth, horses are so much more than just animals! The bond between horse and riders is truly magical. Thankfully, the brilliant team at Global Herbs agree. That's why to them, formulating fantastic supplements to improve your horses health and wellbeing isn't just their job, it's their passion!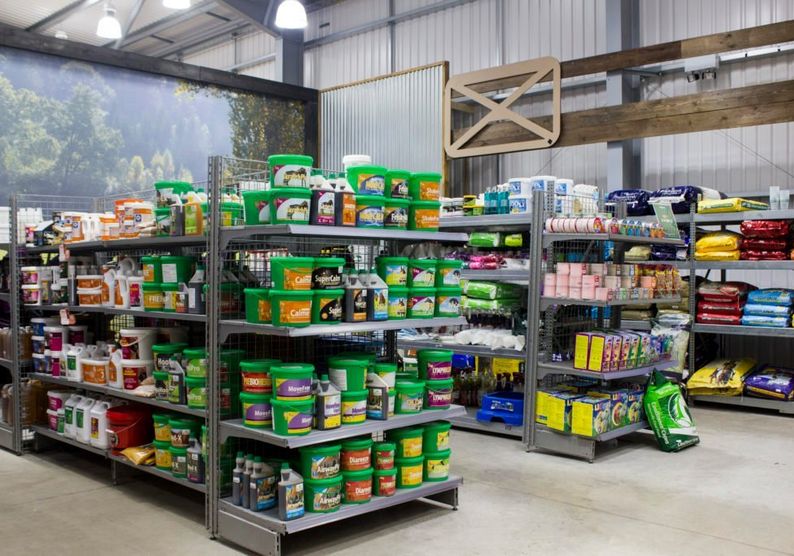 Who are Global Herbs?
If you haven't come across them before, we'd be a little surprised! Offering quality without compromise they've got an unbeatable track record. So, they're the UK's market leader for traditional equine supplements... But how did they get there?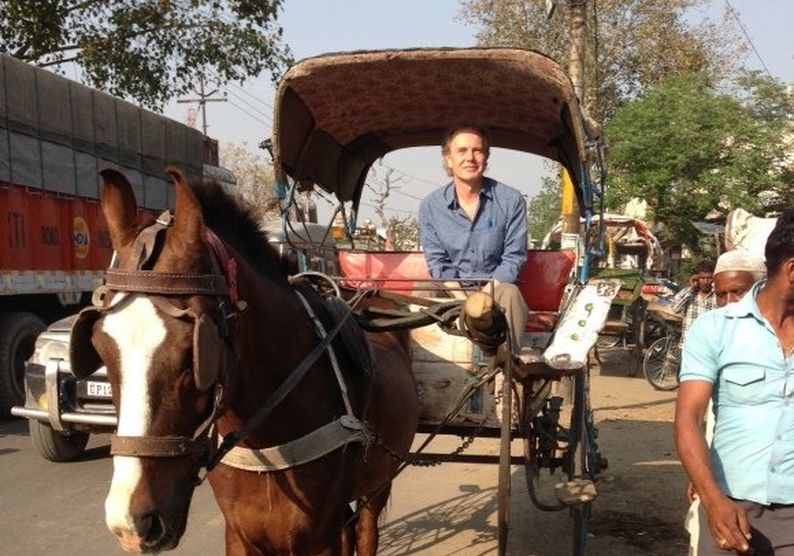 Global Herbs History
The idea of pumping our horses bodies full of chemicals doesn't really fill us with joy. We're not alone in this thought and that's what inspired Stephen Ashdown MRCVS to found Global Herbs.
The names a pretty good clue but did you know that Steven travelled to many countries around the world for inspiration? He was struck by the fact that people were utilising natural resources, much better than we were doing in the UK. Visiting Sudan, India and Indonesia sparked his drive to escape the chemical world and create supplements using naturally occurring ingredients.
Global Herds remedies have been available in the UK for the last 25 years, but internationally many of the same ingredients have been used for over 60! Does this mean their products are outdated and old fashioned? No! The origins of their supplements may come from well established traditional practices, but they're meticulously tested and backed by a modern scientific approach for proven results!
Global Herbs Is Quality Assured
Putting your horses safety above all else, all their products are made in a fully licensed premises, using quality assured ingredients, under strictly controlled production conditions. This ensures that they conform to EU and UK legislation.

An accredited company, you can rest easy knowing that all of the ingredients used are fully tracible, right back to where they were grown. Competition safe in most circumstances, their supplements also adhere to BETA NOPS (Naturally Occurring Prohibited Substances) requirements.
Popular Products from Global Herbs
From breathing and digestion to behaviour and skin care, Global Herbs produce a vast and comprehensive range of products. Each is designed to target either a specific issue or to promote general wellbeing, take a look at some of our best sellers!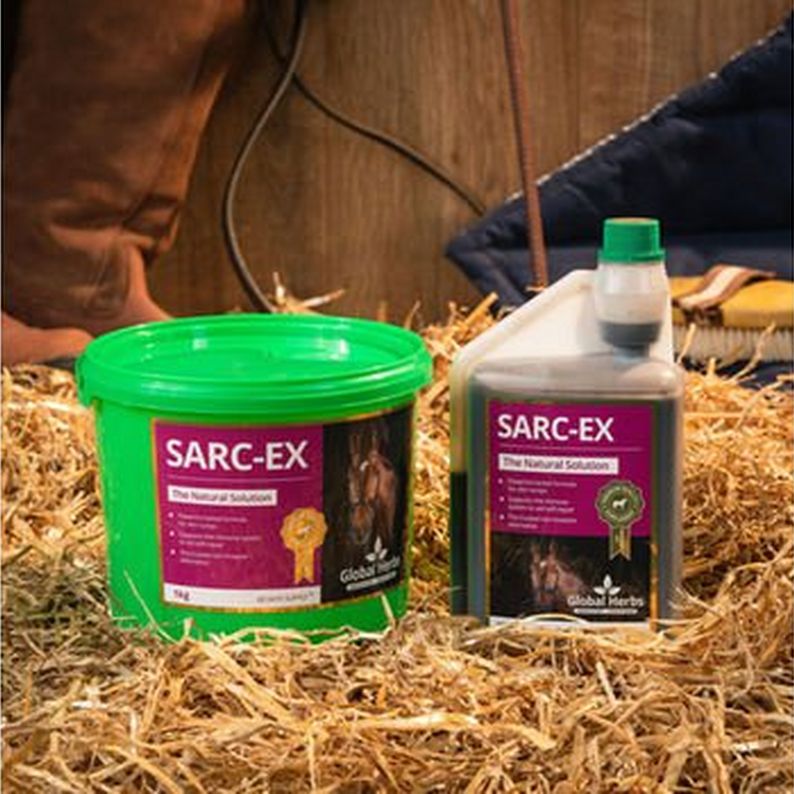 Global Herbs SARC-Ex
Powerful herbal formula with antioxidants to support the immune system and aid self-repair, while maintaining normal structure and function.
Key Ingredients
Holy Basil
Winter Cherry
Amla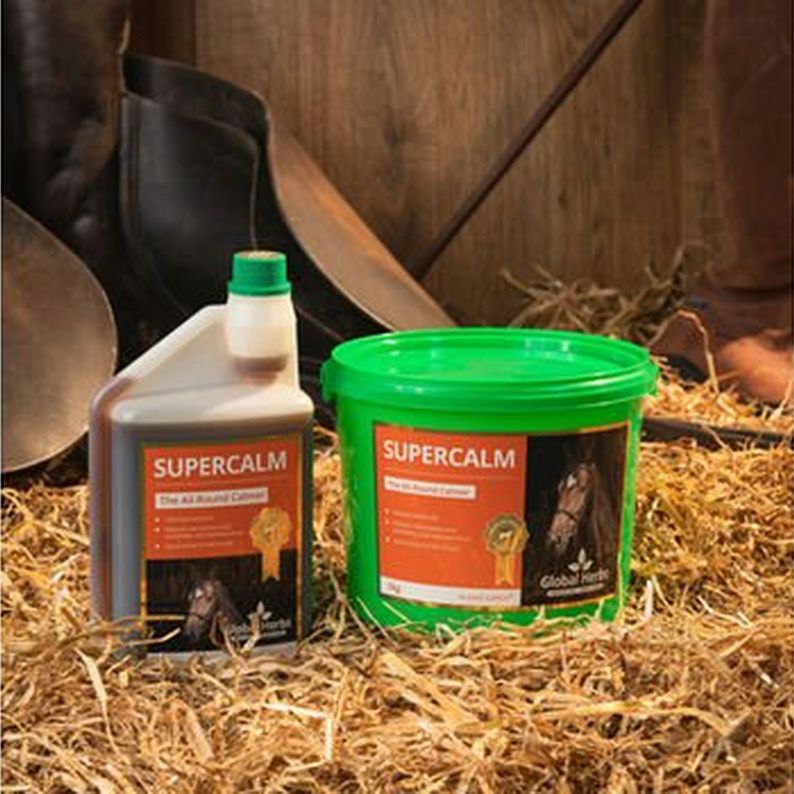 Global Herbs SuperCalm
A fast, complete and natural approach to calming. This specially formulated mix helps to calm worry and nervousness in any form and promotes relaxed behaviour.
Key Ingredients
Holy Basil
Winter Cherry
Magnesium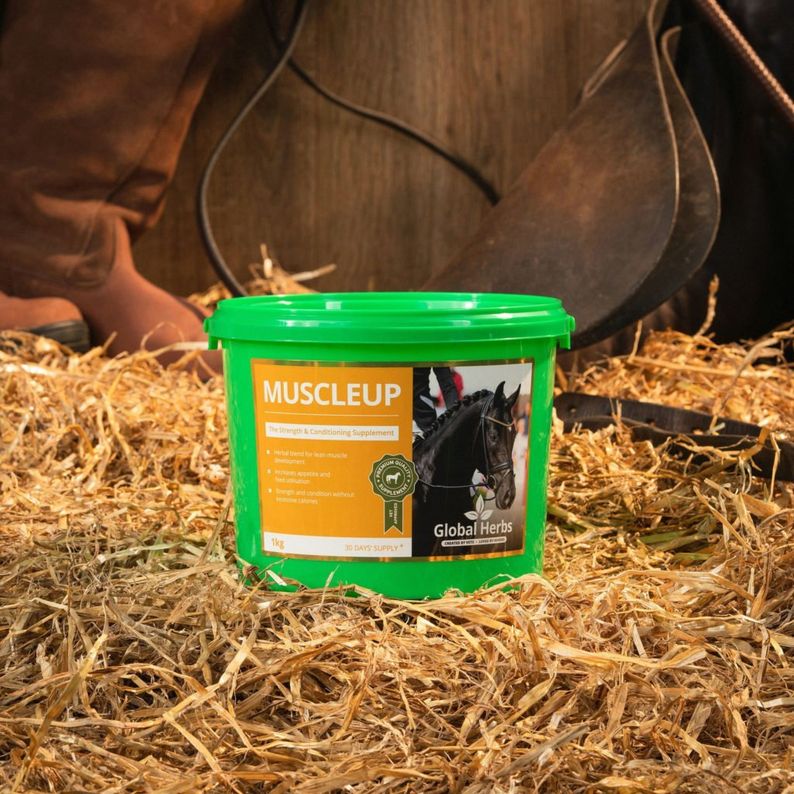 Global Herbs MuscleUp
The traditional formula helps horses gain muscle and topline quickly, safely and easily. Supporting digestion and increasing food utilisation, it helps encourage and maintain muscle development.
Key Ingredients
Fenugreek
Creat
Gale of the Wind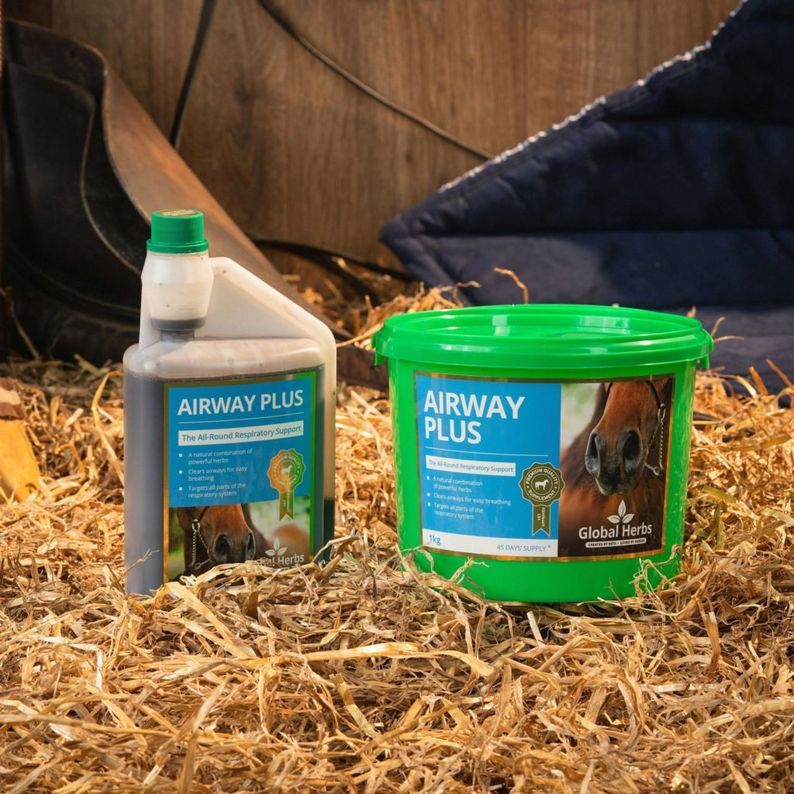 Global Herbs AirwayPlus
This premium breathing supplement maintains mucus levels and bacterial balance. AirwayPlus helps to keep chests clear, soothe throats and avoid irritation.
Key Ingredients
Malabar Nut
Cedar
Eucalyptus
Your Questions Answered
Generally, Global Herbs products are sold in 500g, 1kg, 5kg or 1L quantities.
The majority of scoops provided have a 25ml capacity.
Most products are formulated to be fed at a rate of two scoops, twice a day. This is only a guide and not always applicable to please always read the label for specific information.
A 1kg tub of a herbal product or 500g tub of concentrated product should last between three and six weeks. This will depend on your horse and the applicable feed rate.
Always follow the instructions on the label and please call the Global Herbs Advice Team on 01243 773363 if you need any advice.
If you have any further questions please don't hesitate to get in touch via the comments or give our customer service team a call on 01706 507555. You can shop our full range of products at www.naylors.com or why not visit one of our stores.