Where would we be without wellies? Whether you're an equestrian, farmer, dog owner, gardener, walker or young explorer, they're an every day essential, right? The problem is, they're also renowned for being breakable, uncomfortable and cold. Thankfully though, if you're ready to invest in better boots, we've got just the thing to put an end to your wellie woes. Here we're going to be finding out what separates the best from the rest, as we take a look at Grubs wellington boots!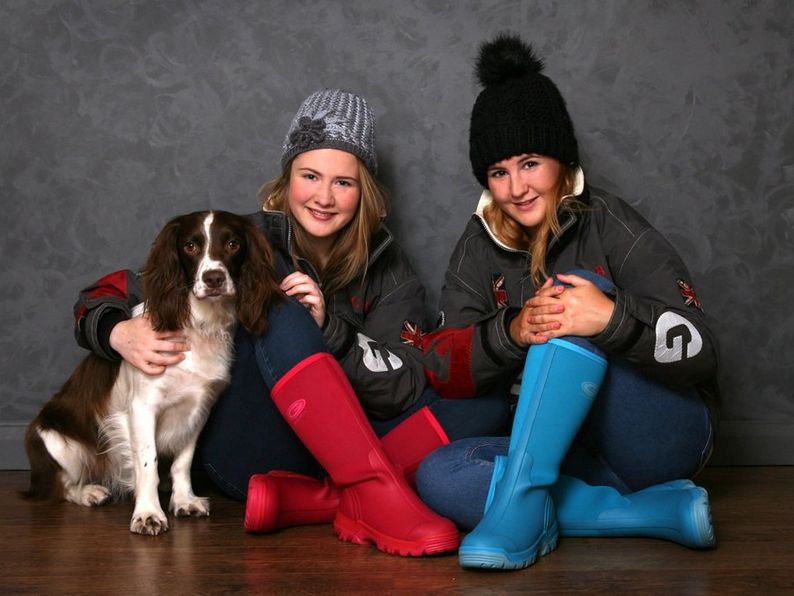 Founded way back in 1776, Grubs is a family business crafting high quality sports wear. Eight generations later, their experience and expertise are unrivalled. The team at grubs are all active sports men and women who truly understand what we want from their products. Did we mention, their products are used and tested by a whole load of big names including Ben Hobday, James Sommerville, Lisa Green and Claire Fielding?!
Grubs Technologies Explained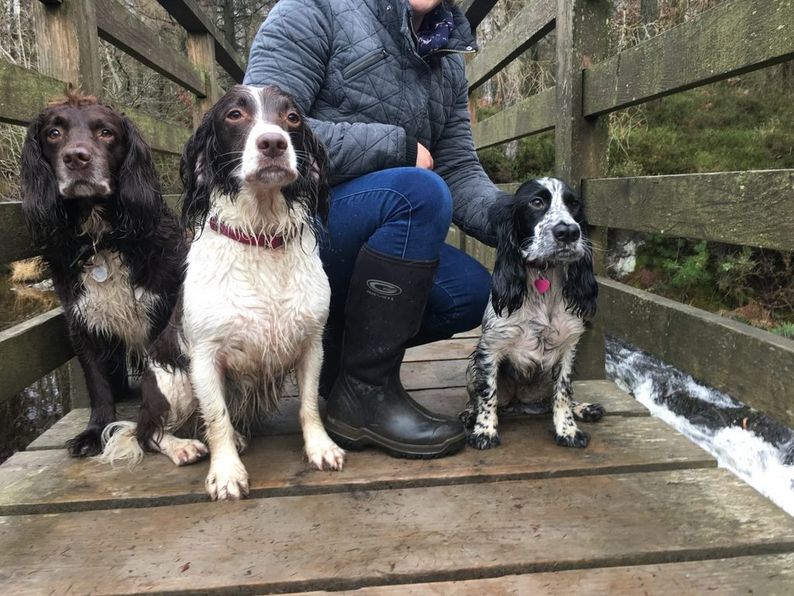 Putting basic boots to shame, get set for splashing season with Grubs. Using the most advanced materials and latest technologies, Grubs wellies offer the very best in comfort, warmth, waterproofing and grip. We all think of wellies as pretty simple boots. After all, how advanced can they really be! In truth, things have come a long way over recent years. Thanks to tireless research and relentless testing, these boots are packed with new and unique features to ensure they're always up to the challenges ahead!

DPA™ (Distal Phalange Accommodation)
Ok, so this sounds posh, but it essentially means there's plenty of room for your big toe! Also known as the hallux, your big toe has lots of important jobs such as propulsion, shock absorption and stability. Grubs boots with DPA are designed so that the big toe has lateral space. This allows it to function correctly, for a more natural and comfortable feel.
FOOTFORM™
Everyone's feet are different, but no ones are completely flat! While most footwear doesn't take this into account, Grubs boots are anatomically contoured under the arch of your foot, with a shaped shell inspired by the sole of the foot for maximum support.
BIOFIT™
Foot fatigue is never nice. Often worsened by poorly designed footwear, it can be caused by lateral torsion. Designed to prevent this, the shaped instep pad which is built into the shell is contoured over the top of the your foot, relieving pressure on the instep.
DMA™ (Differential Malleolar Accommodation)
Supporting the ankle is no easy task because the bone shapes are complicated and offset. Thankfully though, unlike the notoriously unsupportive wellies of old, some Grubs boots have DMA™ technology. This anatomically positions the tibia and fibula, providing a snug fit and soft support.
INSU-FOAM ULTRA™
The upper calf proportion of some Grubs boots is manufactured using INSU-FOAM ULTRA™. Unlike Gore-Tex, this material is not only insulating but completely waterproof too. More flexible than traditional rubber, this allows them to stretch to fit almost any calf size comfortably.
TRAX™ & TRAIL-GRIP™ Outsoles
Falling over in public... Sounds like the source of many nightmares! Designed to ensure this doesn't happen, TRAX™ and TRAIL-GRIP™ outsoles have been specifically designed to offer improved grip, no matter what the surface! They've been manufactured with a thread design, which works with the action of your foot to keep you stable and supported.
TRAK™ Sole Pattern
Ever wondered how tractors cope with deep mud and adverse terrain? It's all down to their tyres! Boasting a similar tread, Grubs boots with a TRAK™ Sole Pattern offer powerful traction on soft ground and a prominent heel for stability downhill.
HEXZORB™ Technology
Many of us dread walking in wellies. After-all, there's nothing worse than feeling every bump and every stone beneath your feet! Added to selected Grubs styles, HEXZORB™ Technology absorbs heel shock to help keep you comfortable all day long.
SUPERDRI™ Lining
Feet sweat... A lot! It sounds pretty gross, but we're all the same. Because of this our socks can get damp and our shoes sometimes begin to smell. Specially designed to prevent this, Grubs boots feature a SUPERDRI™ terry knit lining. This hardwearing fabric inner wicks moisture away from the skin to keep your feed dry. Best of all, it's fungus and rot proof.
NITROCELL™ & POLYOU™ Footbeds
Your running shoes are far more comfortable than your wellies, right? Not for long! With an in-sole to rival even the comfiest footwear, some Grubs boots feature a NITROCELL™ or POLYOU™ footbed. Not only do these provide super soft cushioning, they feature a million microscopic nitrogen bubbles that protect you from the cold.
SUPERLITE® Technology
No one likes bulky boots! If you're looking for something that's lighter and more streamlined, keep an eye out for SUPERLITE® Technology. Styles which feature this are a whopping 30% lighter than traditional boots, weighing as little as 1kg per pair!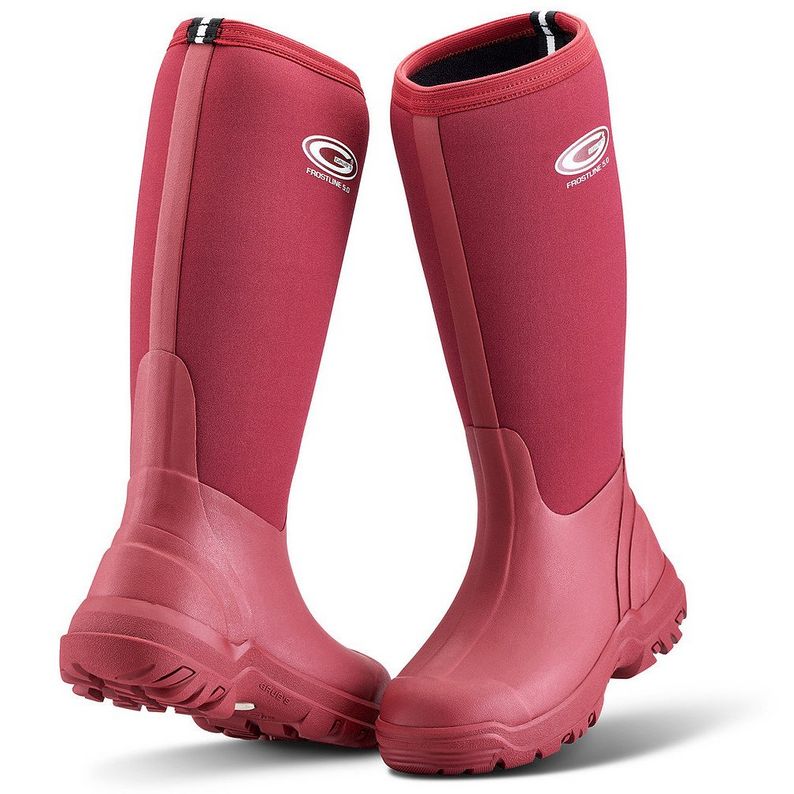 Frostline
Conquer the cold with the Frostline range! Designed to keep your toes toasty, no matter the weather, Frostlines are ideal for the winter months.
5mm INSU-FOAM ULTRA™ Technology
TRAX™ Outsole
HEXZORB™ Technology
SUPERDRI™ Lining
6mm NITROCELL™ Footbed
Comfort Rating: -20ºC to +20ºC.
Shop Now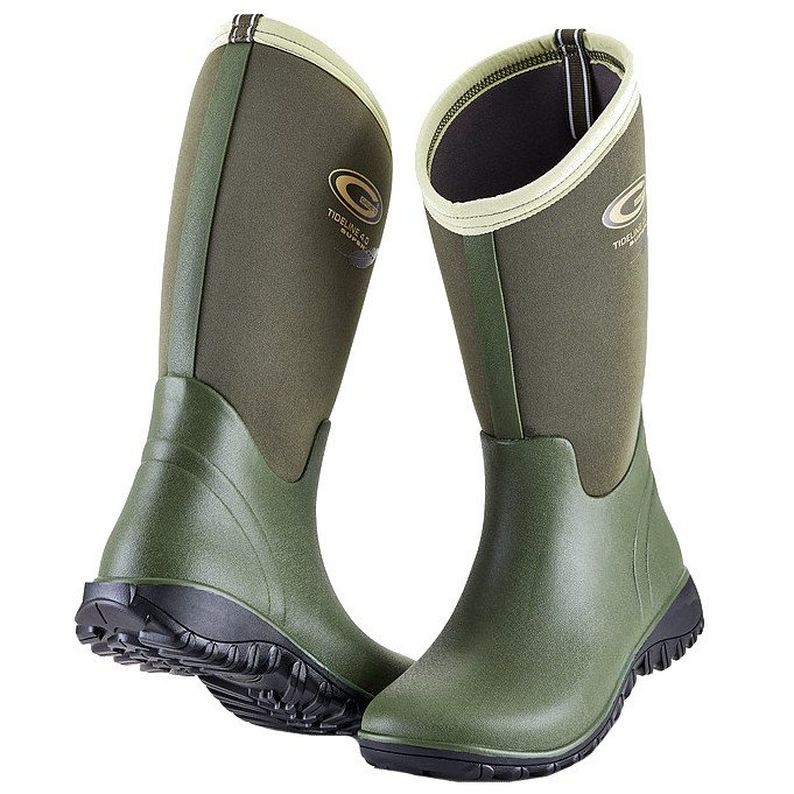 Tideline
Whether you're rushing off to the yard, being dragged to the park by the kids or getting pestered for walkies by the dog, this easy pull on style is perfect for those grab and go moments in life.
Features
4mm INSU-FOAM ULTRA™ Technology
5mm POLYOU™ Footbed
SUPERLITE® Technology
SUPERDRI™ Lining
TRAIL-GRIP™ Outsole
DPA™ Technology
FOOTFORM™ Technology
BIOFIT™ Technology
DMA™ Technology
Trialled by testers for 14,000 miles!
Comfort Rating: -20ºC and +20ºC
Shop Now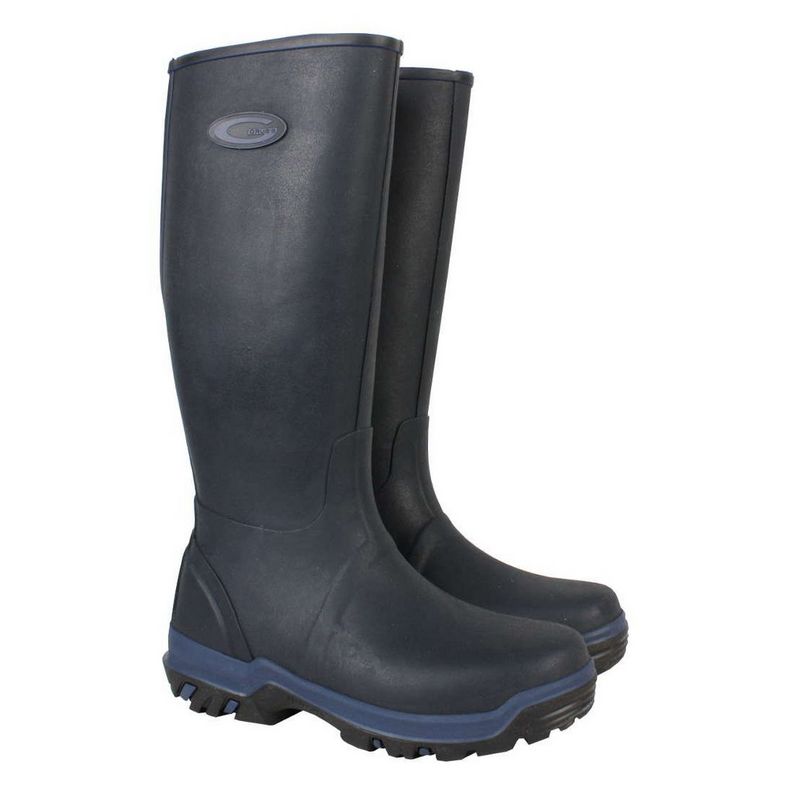 Rainline
Prepare for puddles with Grubs Rainline Boots! Made for mud, these lightweight wellies boast a full rubber upper, which is much easier to clean. What else is different about them? Take a look...
Features
TRAX™ Outsole
Neoprene upper calf insert for a better fit.
HEXZORB™ Technology
SUPERDRI™ Lining
NITROCELL™ Footbed
Comfort Rating: -10ºC to +20ºC
Shop Now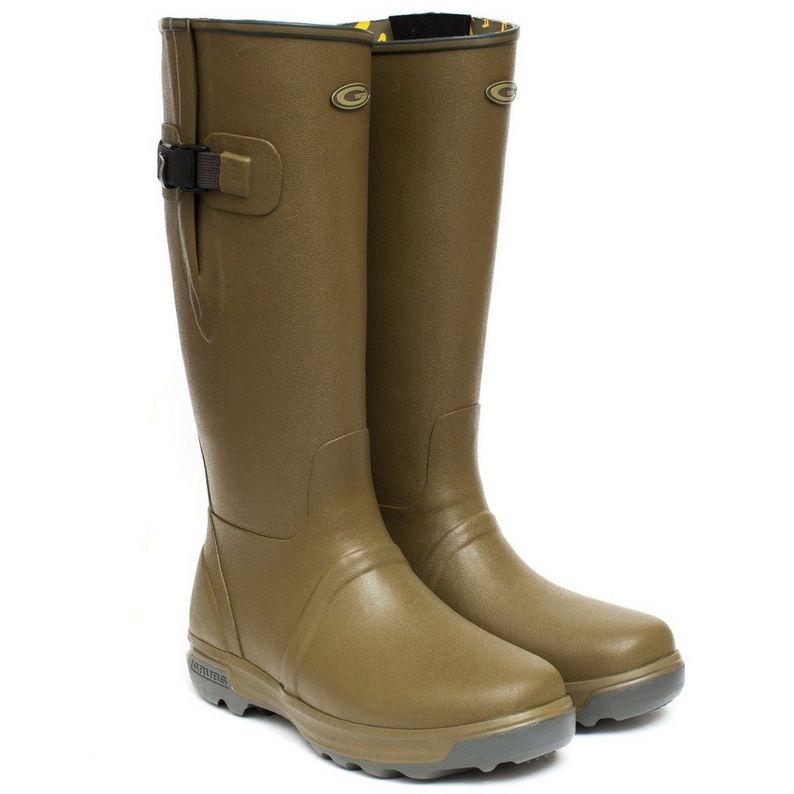 Highline
Prefer a classically styled rubber boot? While the Highline may look traditional, there's more to these wellies than first meets the eye!
Features
Highline™ classic styling with side bellows for an adjustable calf fit.
TRAK™ Sole Pattern
HEXZORB™ Technology
6mm NITROCELL™ Footbed
SUPER-DRI™ Lining
Comfort Rating: -10ºC to +20ºC
Shop Now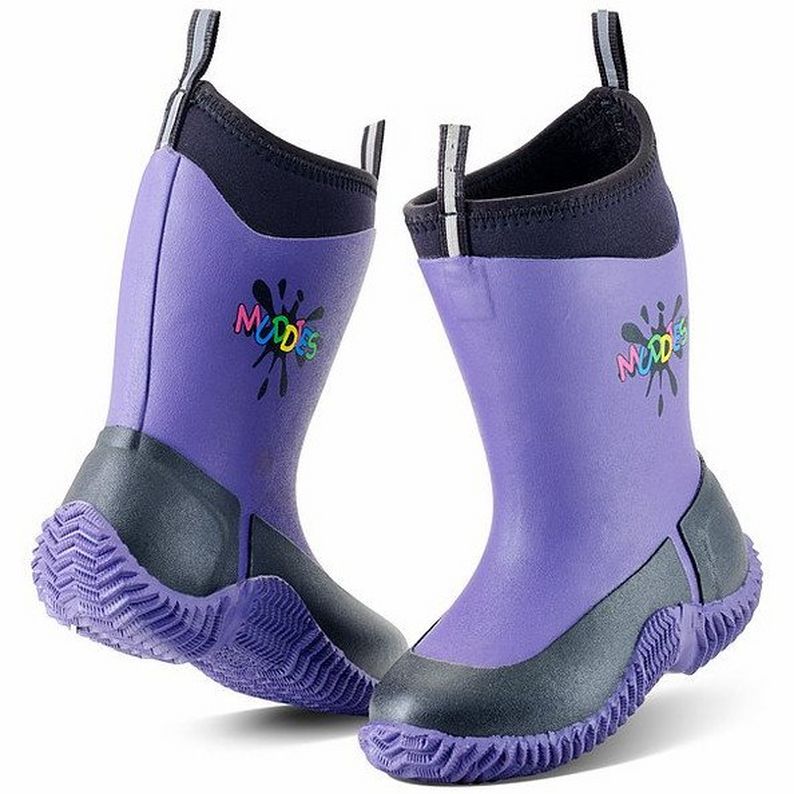 Muddies
Say yes to splashing! Great for keeping your little adventurers warm and dry, Muddies are specially designed just for children.
Features
Hard wearing rubber outsole.
5mm INSUFOAM-ULTRA™
Ankle height rubber for improved durability.
Comfort Rating: -20ºC to +20ºC
Shop Now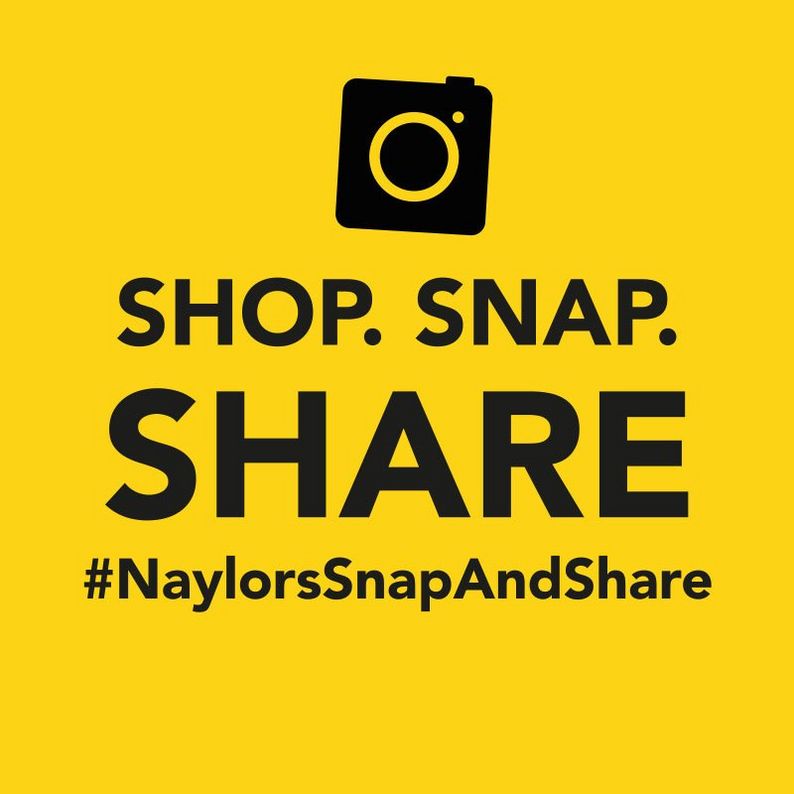 You can shop all of the products in this blog and many more at www.naylors.com or in-store. Don't forget, if you make a purchase share your pictures with us in the comments or include #NaylorsSnapAndShare on your social posts for the chance to win a Naylors gift card!