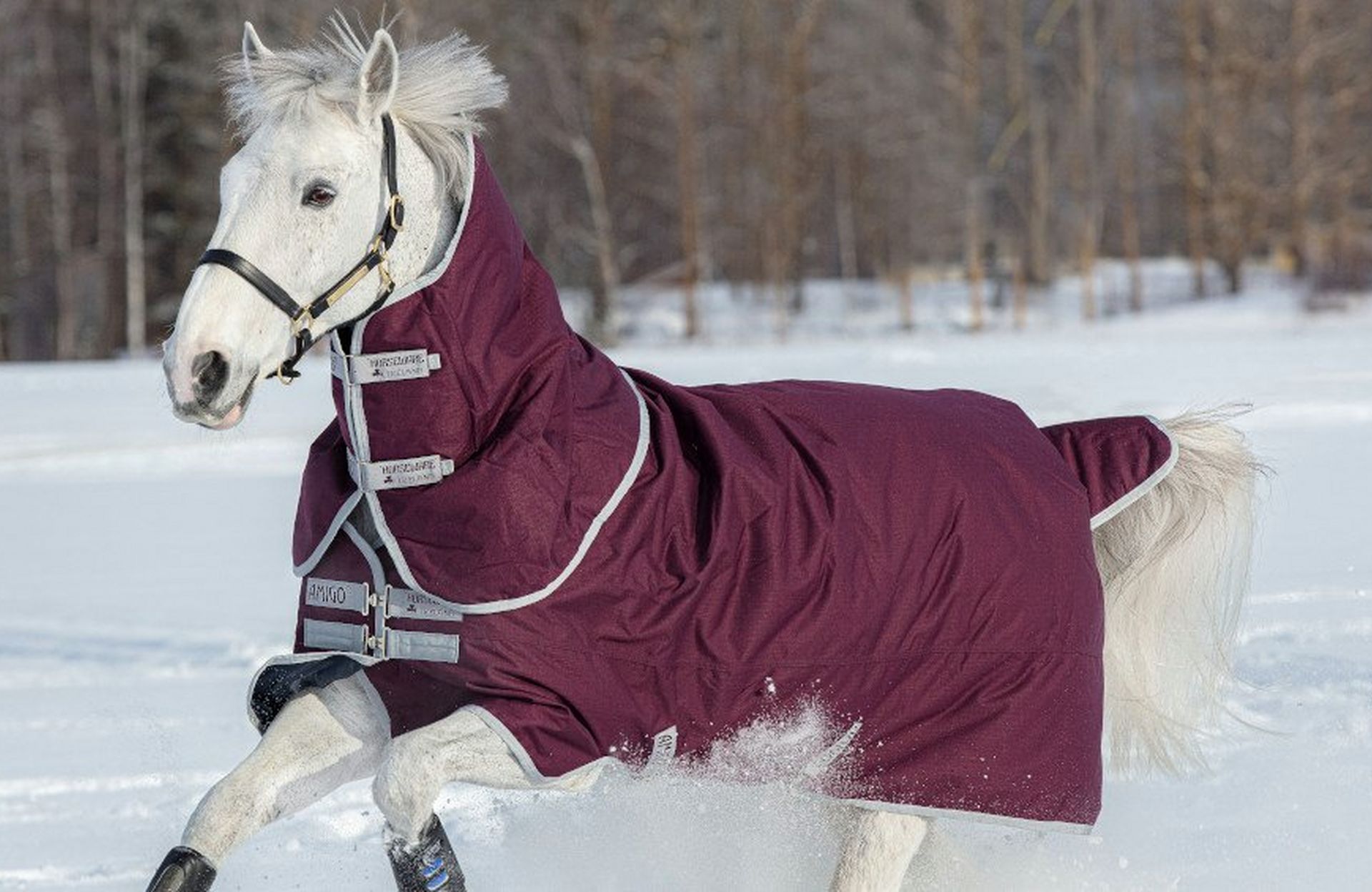 Winter... If the word alone doesn't send shivers down your spine, there's a good chance the weather will! As horse owners, it's a time of year that we all dread. Gone are the dry, grassy fields and long warm days, here to stay are seemingly endless dark nights and knee deep mud! With the worst still yet to come, we're all on a mission to get prepared for the months ahead. The question is, how can we make our lives as equestrians easier? When it comes to picking the perfect horse rugs, we've got a few ideas that might just save you time, hassle and even a little money! Keep reading to find out more.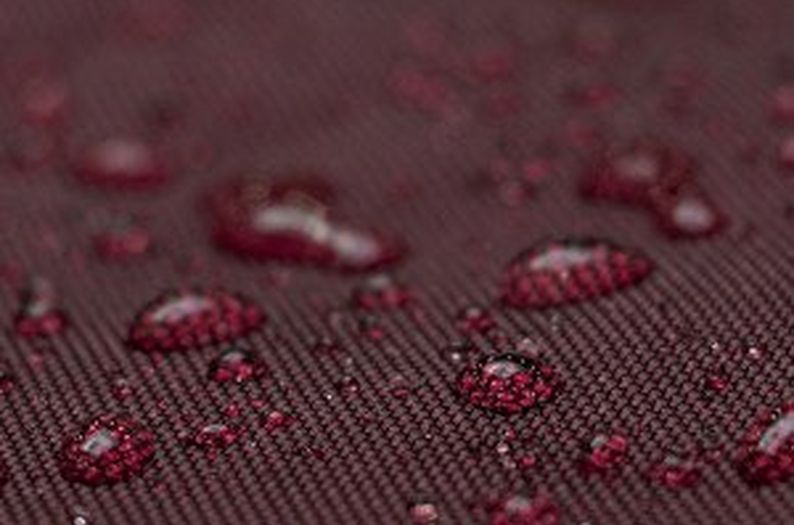 Topping our list of must-have horse rug features is a technology called ripstop. Despite the fairly descriptive name, there's a bit of confusion about what this actually means. Thankfully, we're here to clear it up! Sadly, no matter how much we wish they did, indestructible rugs just don't exists. So, this doesn't mean it's impossible for your horse to cause holes and rips. What it does mean is that the fabric doesn't tare. Ripstop fabrics are generally made using nylon, strengthened with thick, interwoven reinforcement threads. These help to contain any damage, meaning you can repair your rugs rather than replacing them. If you're looking for a super tough, durable rug built to last for years to come, keep an eye out for a high denier fabric with built in ripstop.
Our Top Pick: Shires Tempest Original 200g Combo Neck Turnout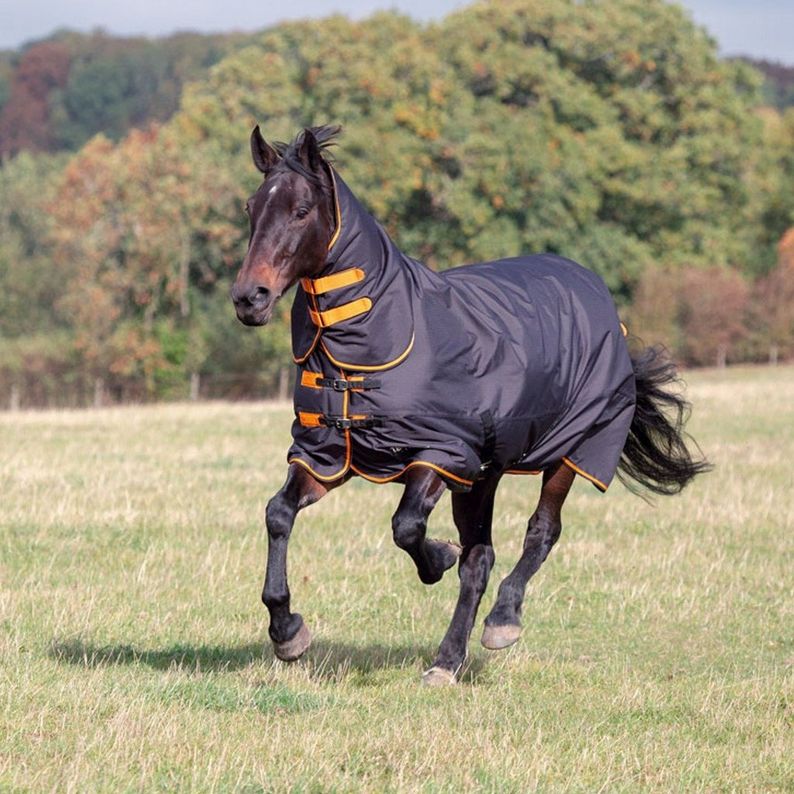 600D ripstop outer.
200g polyfill inner.
Taped seams.
Adjustable buckle chest.
Adjustable cross surcingles.
Fillet string.
Shop Now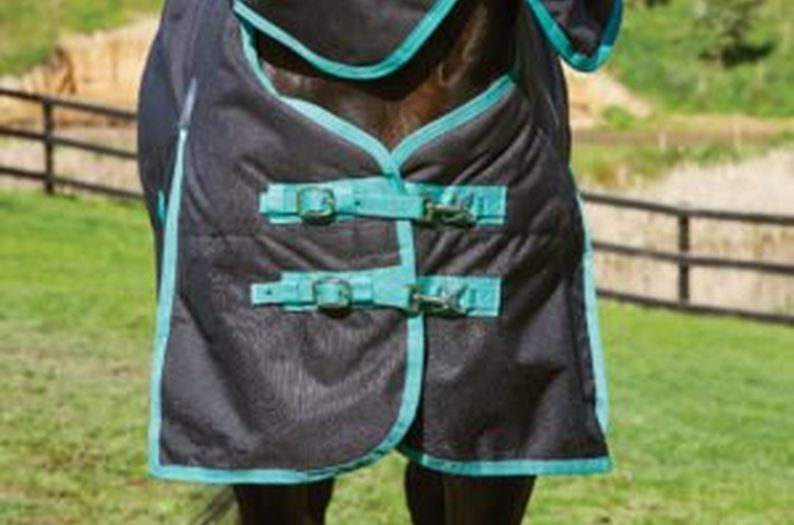 There's nothing worse than freezing fingers, right? During the winter months, warm and cosy gloves are a must-have when we're up at the yard. The problem is, they often impair our dexterity, making fiddly fastenings a total nightmare. In fact, more often than not we resort to holding our gloves between our thighs, fumbling around trying to swap our horse's rugs. Mercifully though, there's a better way! This winter keep an eye out for horse rugs with quick clip front fastenings. Easy to use, simply snap the closures onto the rings and they're all good to go!
Our Top Pick: WeatherBeeta Green-Tec Medium Weight Detach-A-Neck Turnout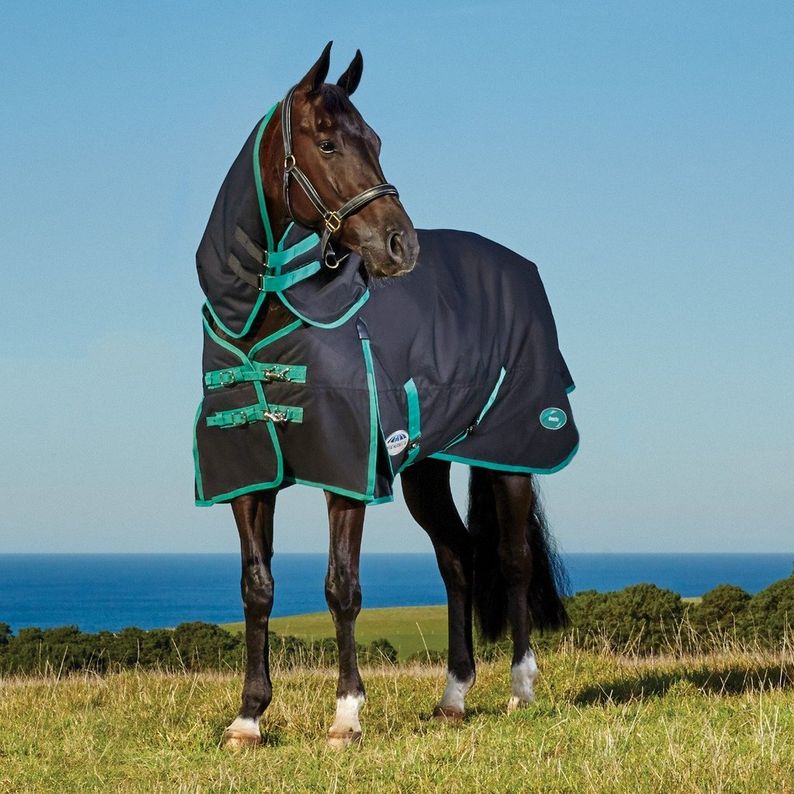 900D PCR outer.
220g polyfill inner.
150D diamond weave lining.
Detach-a-neck design.
Quick clip front closures.
Twin low cross surcingles.
Removable and adjustable leg straps.
Shop Now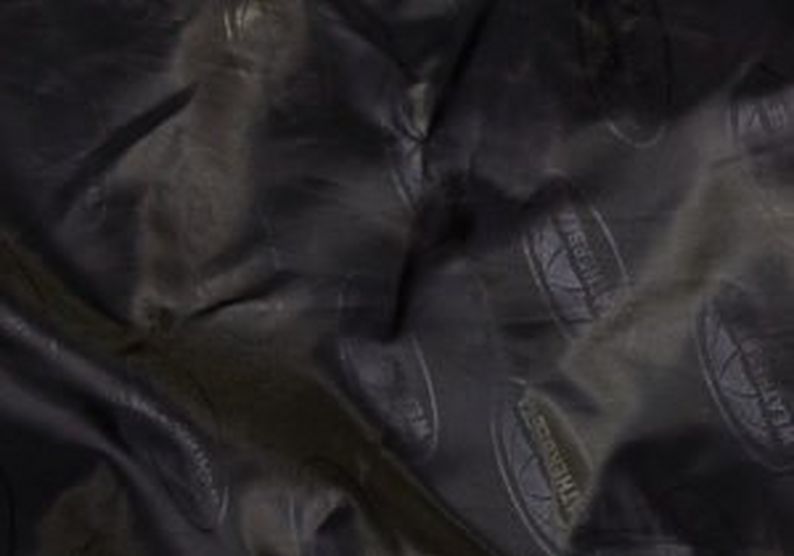 Whether you're trying to keep your horse's mane intact for the show season or simply hoping to avoid sores, anti-rub linings are a total blessing. If we're really honest with ourselves, we spend far more time worrying about the outside of our horse's rugs than what's on the inside. In truth though, this really is a big mistake. Sitting directly against our horses skin, the underside of a rug has a big impact on comfort. It's worth remembering that while cotton and fleece fabrics may be soft and cosy, they can cause friction. To avoid this, look for a smooth polyester lining. These may not retain heat in the same way, however they will allow the rug to glide with your horse's movements, without snagging on their coat. An added bonus, they also polish the hair, leaving it shiny and smooth with no effort on our part!
Top Tip: Always ensure your horse's rugs fit correctly to avoid pressure points. Wash them regularly to prevent dirt and grease collecting on the lining.
Our Top Pick: WeatherBeetaComFiTec 210D Heavy Weight Combo Stable Rug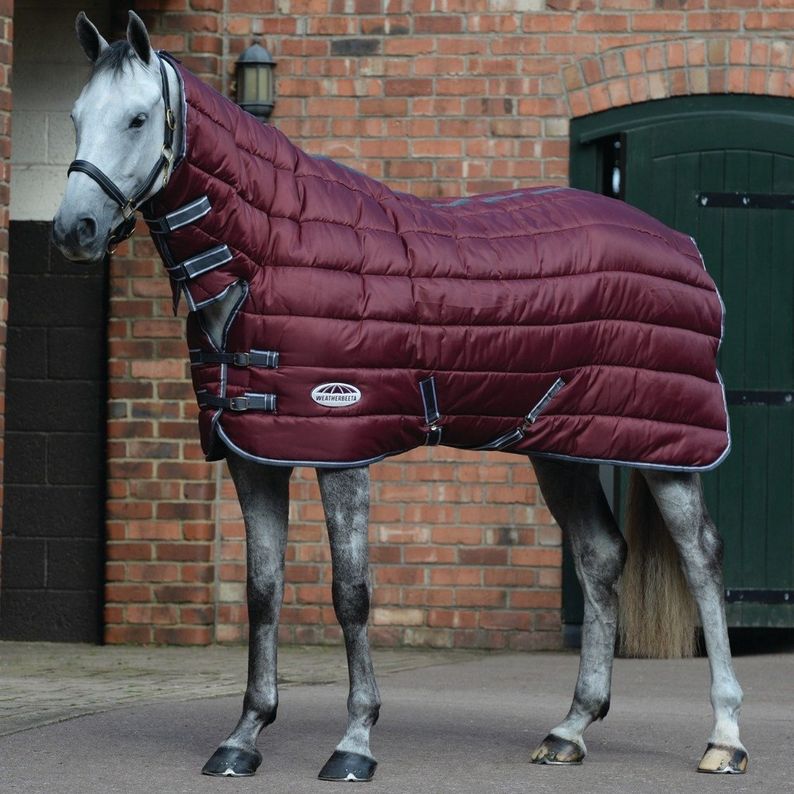 210D outer.
210T polyester lining.
400g polyfill inner.
Combo neck.
Front buckle closure.
Twin low cross surcingles.
Fillet string.
Shop Now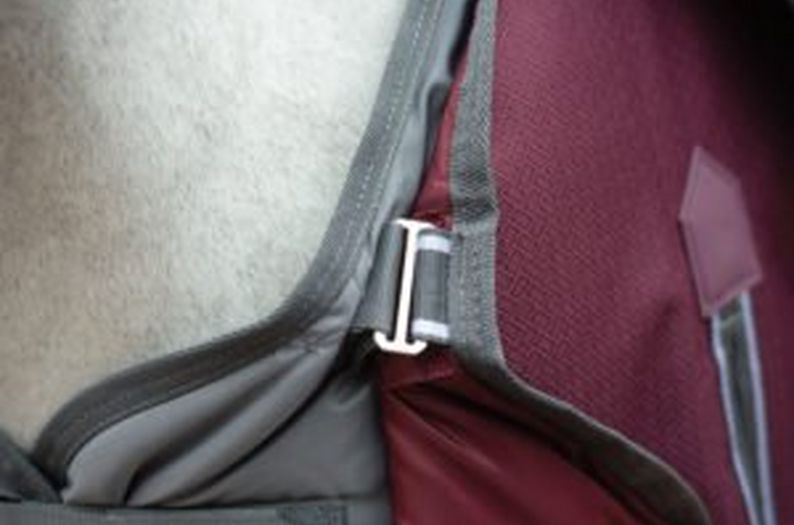 We all know at least one equestrian whose horse has a wardrobe more extensive than their own! From no fill and lightweight rugs to medium and heavy weight rugs they've got an option for every weather. Unfortunately though, there's a few drawbacks to this approach... Firstly, it cost a fortune! Secondly, where on earth do they all go? When it comes to making our lives easier over the winter months, less is more! Liner compatible rugs are a great way to save money, space and time, without compromising your horse's welfare. The ultimate winter capsule wardrobe, we'd recommend a 200g outer rug (medium), with a 100g or 200g liner that can be added on colder days.
Top Tip: If you opt for a lighter outer rug, you'll even be able to use it all year round!
Our Top Pick: Horseware®Amigo® Bravo 12 Plus 250g Detach-A-Neck Turnout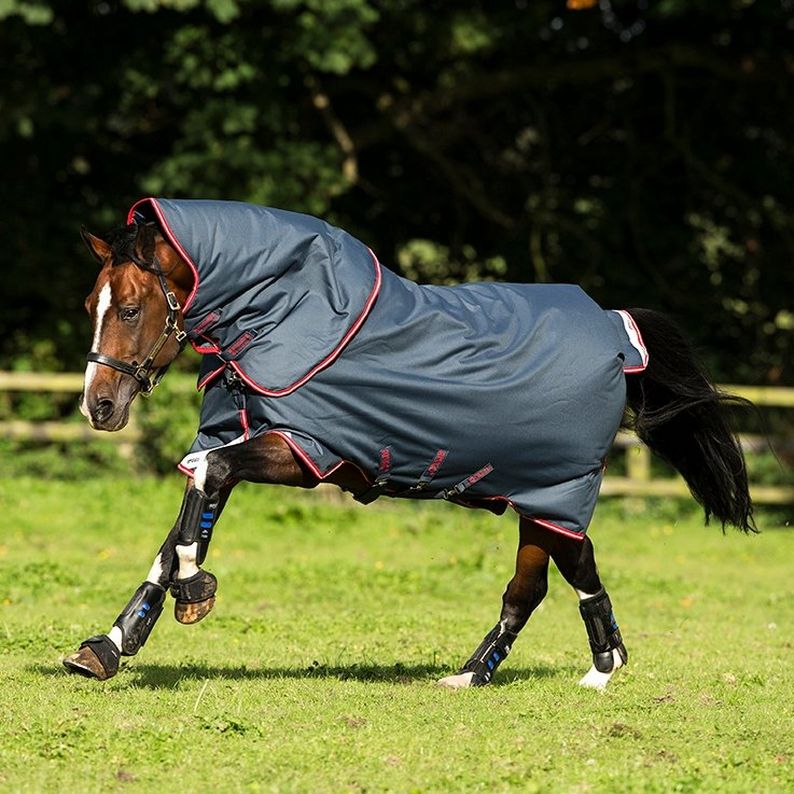 1200D polyester outer.
250g Thermobonded Fibrefill.
Anti-static, anti-bacterial polyester lining.
Disc front closure.
Three cross surcingles.
Detachable neck.
Liner system compatible.
Shop Now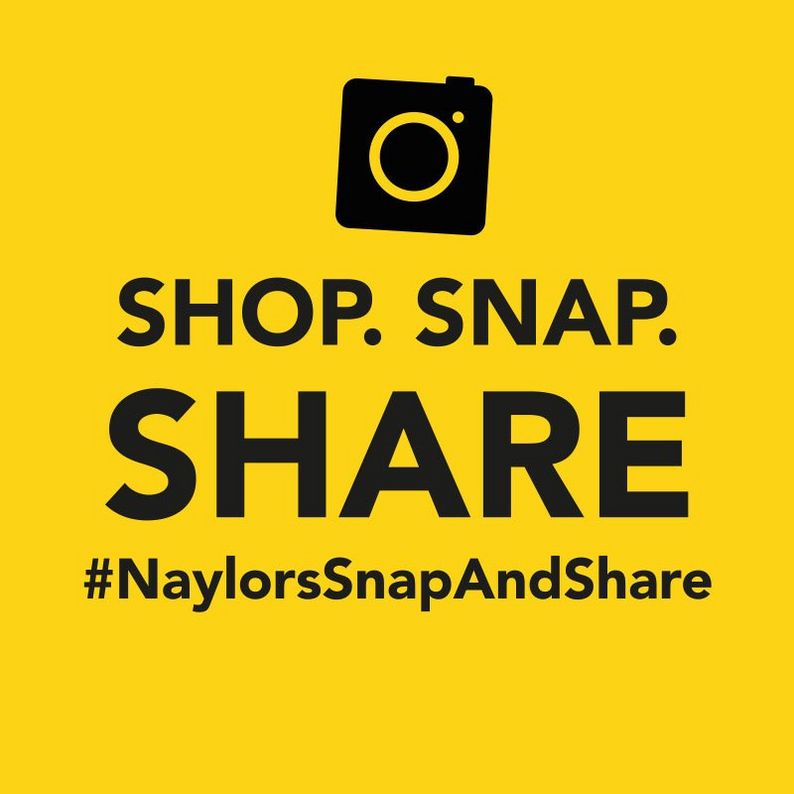 There you have it, 4 features for better horse rugs. You can shop all of the products in this blog and many more at www.naylors.com or in-store. Don't forget, if you make a purchase share your pictures with us in the comments or include #NaylorsSnapAndShare on your social posts for the chance to win a Naylors gift card!