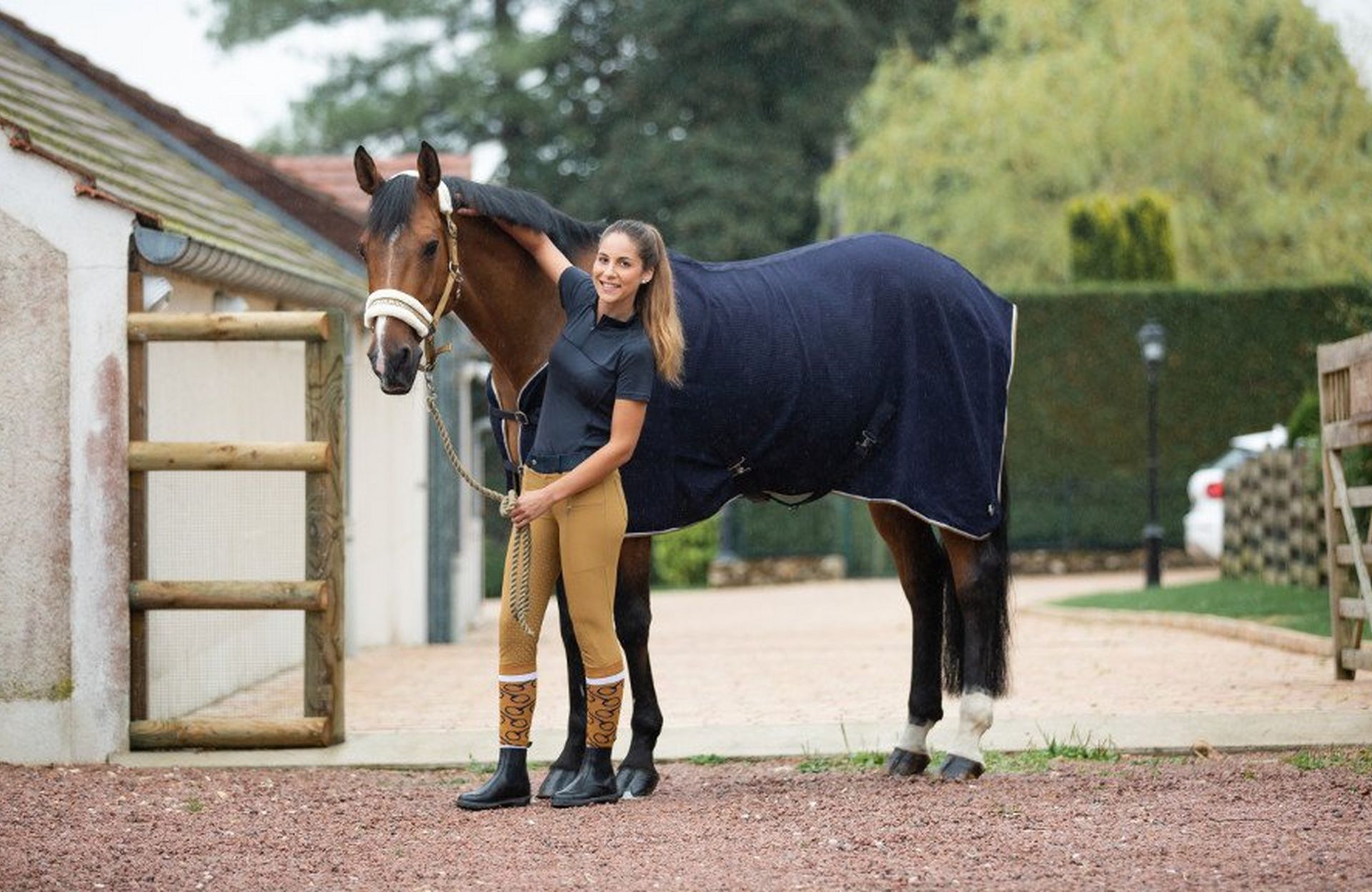 Rugging a horse is serious business, but we know it isn't always easy figuring out what size rug our horse actually needs, how to check it fits and how to correctly fit the rug. Here you'll find our guide on how to measure your horse rug correctly.
Horse rugs
A horse rug is a staple part of most horse's wardrobes and a correctly fitting rug is essential to provide the desired protection for your horse while keeping them comfortable and safe. An ill-fitting rug can be a danger to your horse and can often do more harm than good so, whether it's a rug to keep your horse warm and dry in the winter, fly-free in the summer or cool after exercise, here at Naylors Equestrian we have provided a general size and fitting guide to give you piece of mind that your horse is happy, comfortable and feeling fabulous in his rug!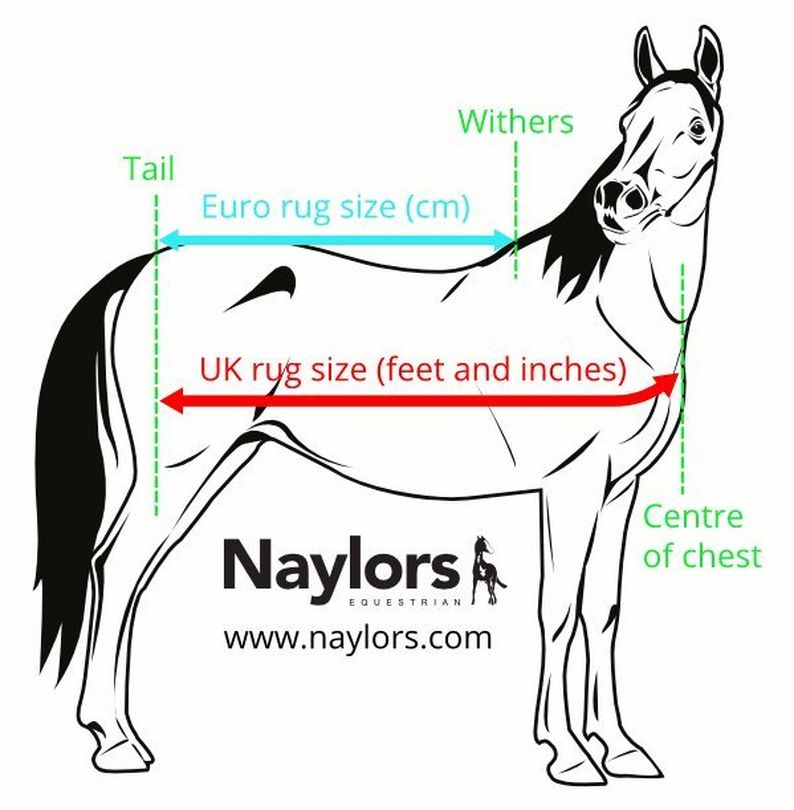 Measuring your horse
Horse rugs are sized in feet and inches with 3" increments. To measure your horse for a rug, use a soft tape measure and measure horizontally from the centre of the chest to the end of the rump. Alternatively, if you already have a good fitting rug, you could lay the rug out flat and measure from the centre of the chest to the end of the rug.
European sizing
To measure your horse for a rug with European sizing (cm) measure from the withers, across the back to the top of the tail.
To go up or go down a size?
If your horse is in between sizes it is generally better to go bigger rather than smaller unless your horse is particularly petite or narrow chested. When choosing a rug for your horse, the build and shape of the horse should be taken into consideration; a wide and chunky horse may need to go up a size in order to accommodate for their width, a very narrow and fine horse may need to go down a size and a horse with large shoulders may need a gusset for freedom of movement.
Fitting a horse rug
So, you've measured your horse, taken his build into consideration and bought a fabulous new rug...now you need to make sure it fits. When trying a new rug on your horse it is best to try on over a clean cotton sheet, this will prevent the rug getting dirty in case you need to return it and exchange it for a different size.
Step 1 - Check the front of the rug
The front of the rug should sit approximately 2-4 inches in front of the withers so it doesn't apply unnecessary pressure or rub and cause sores. You should also be able to fit your hand down the front of the rug; if not, it is too tight and will restrict your horse's movement.
Step 2 - Check the back of the rug
The rug should reach the top of the tail when the horse is in grazing position with his head down. If the rug doesn't reach the top of the tail it is too small and won't provide the necessary protection for you horse; this is especially important with a turnout rug as horses turn their backs to bad weather and you don't want your horse getting a cold and wet rump! If the rug hangs down beyond your horse's tail then it is too big and could cause injury.
Step 3 - Check the surcingles and straps
Belly surcingles should be adjusted to allow a hand's width between your horse's belly and the straps. If the straps are too long your horse could get his legs trapped and cause an injury to himself or damage the rug. If the straps are too short they could rub his belly and restrict his ability to lie down and roll.
Step 4 - Check leg straps
Leg straps should be adjusted to allow a hand's width between the straps and your horse's thigh. To correctly fasten leg straps you should fasten one around the horse's leg. Then take your second strap; wrap this around the other leg whilst looping inside the first strap. This should then slightly separate each strap and form a figure of eight. This keeps both straps tight and out of the way. If the straps are too long your horse could get his legs caught and cause himself an injury. If they are too short they may rub and restrict movement.
Step 5 - Check filet strings
Some horse rugs offer a filet string rather than leg straps. It's important that this is fastened securely to keep the rug in place should your horse roll or lie down. These will also prevent the rug from blowing up over his back in the wind.
We stock a wide range of horse rugs online and in-store. Please contact us if you need any advice.
Watch out for our next feature on horse rugs coming soon!