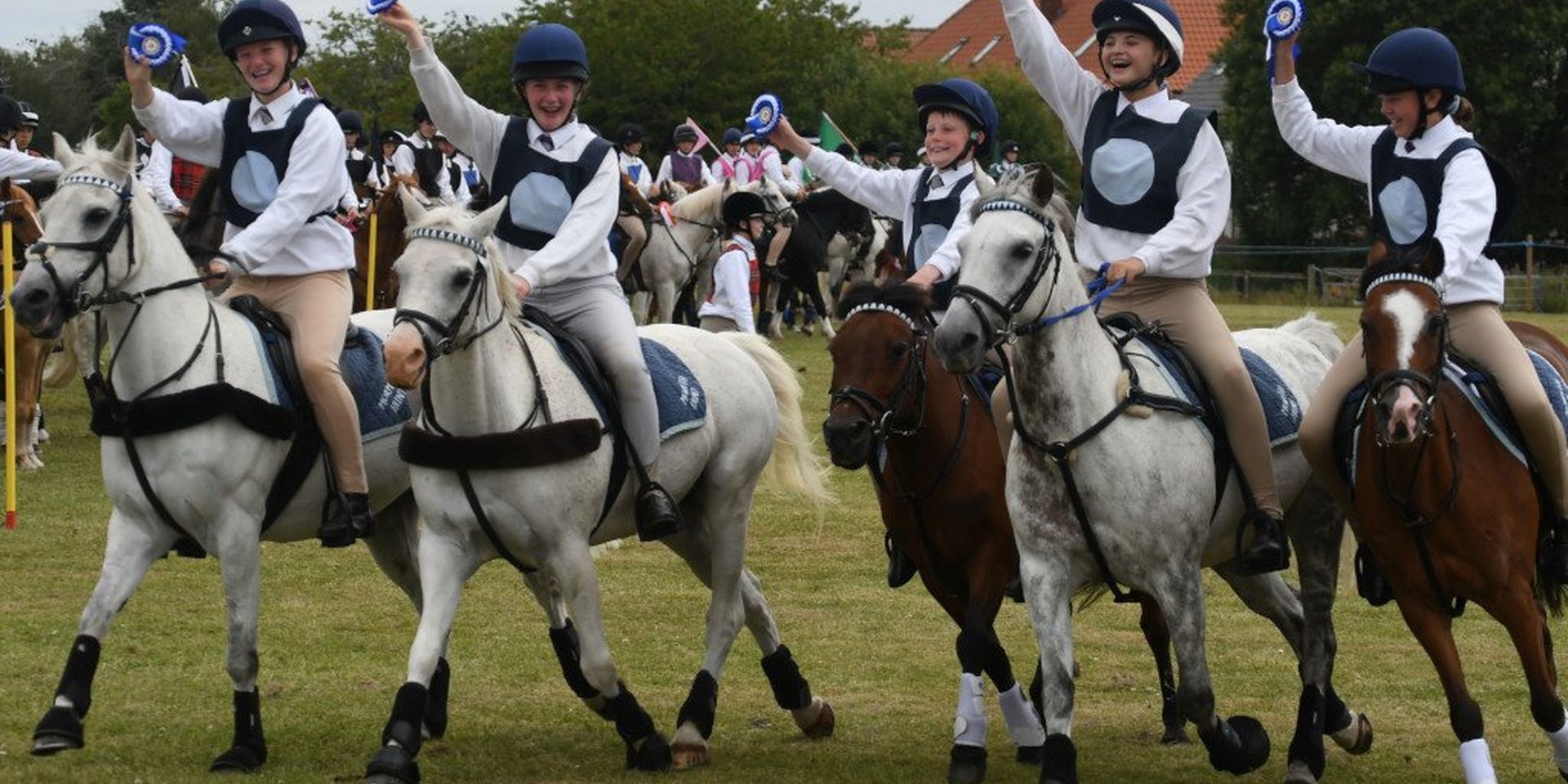 The countdown to HOYS is officially on! Taking place from 5th - 9th October 2022, there's not long left for this year's qualifying riders to get ready for their time to shine under the spotlights! Join us as we meet the teams preparing to take part in this year's Naylors Pony Club Mounted Games…
Morpeth Hunt Pony Club
The first qualifying branch we'd like to introduce you to is Morpeth Hunt Pony Club (MHPC), from Northumberland, founded way back in 1937. With 105 active members, they participate in everything from Show Jumping and Dressage to Polocrosse and Eventing.
Morpeth Hunt Pony Club Mounted Games Team
This year's mounted games team earned their ticket for HOYS just a few short weeks ago on the 16th July, winning at the Northern Zone qualifier in Lanark. This will be the branches third visit to HOYS, but a first for each and every rider on the team! Find out a little bit more about Alice, Gracie, Jess, Olivia, Elliott and Florence...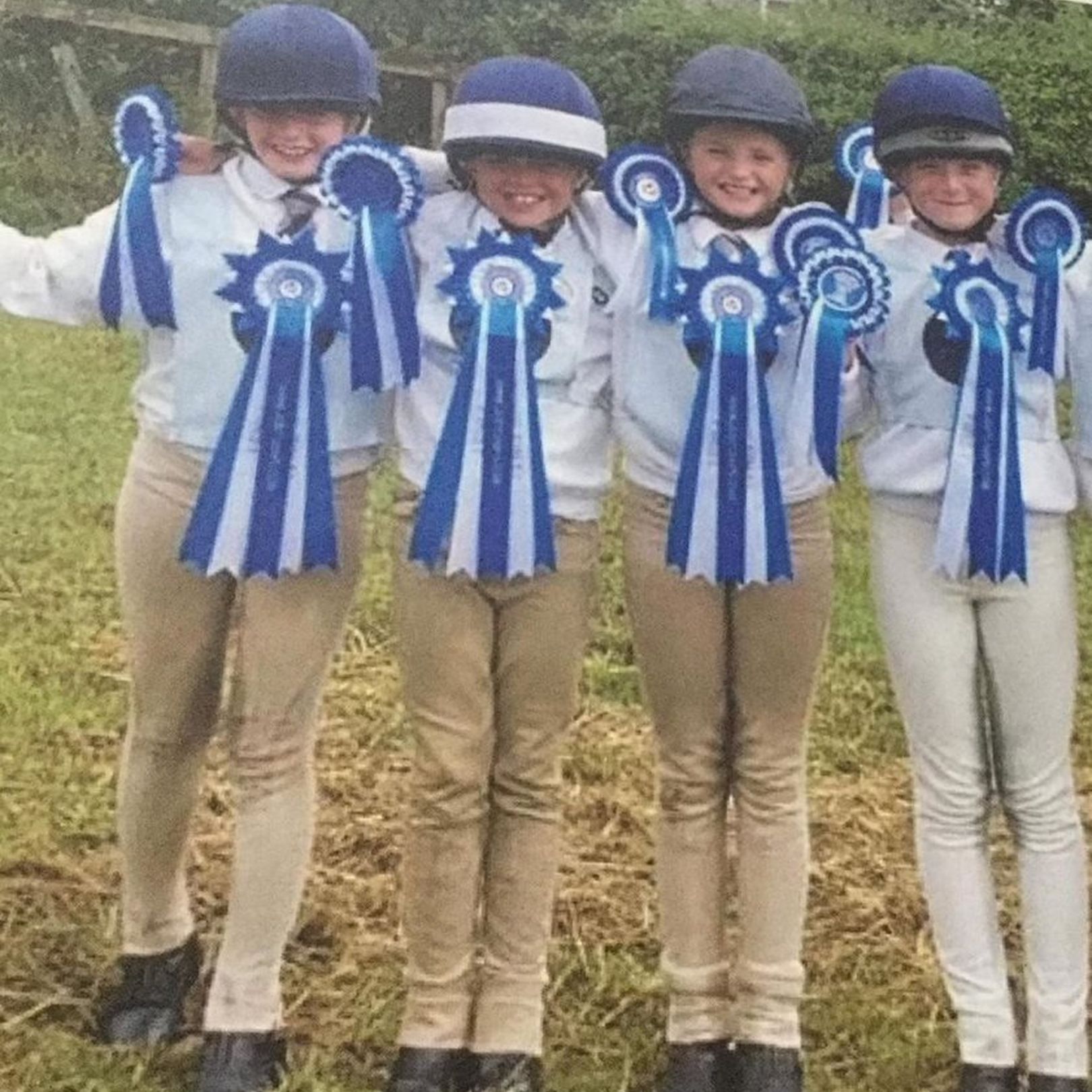 If you'll be supporting Morpeth Hunt Pony Club at HOYS 2022, look out for them in their assigned HOYS team colour: Blue.
Alice: At 15 years old, Alice is a busy bee! This year she was selected for the England Team 2022 with Beauty, riding at Royal Windsor Horse Show in May. Saddling back up for HOYS in October, we can't wait to watch the pair in action.
Jess: Returning with her mount from last season, 14-year-old Jess will be riding her lovely pony topaz, competing alongside her fellow final year seniors Alice, Jess, and Olivia.
Grace: Riding a new pony, Jem, and returning from an ankle injury in January, 15-year-old Grace had to work super hard to be back in the saddle and competing before the area qualifiers. Thankfully though, she made it, and there's just no stopping her now!
Olivia: 15 year-old Olivia also has a new pony this year, Lucca, and has been working super hard, training none-stop to be ready for HOYS.
Elliott: At only 10 years old, Elliott has just joined the senior team, riding Denny. Following in his family's footsteps, his brother Max was the youngest member of the MHPC mounted games team at HOYS in 2018, his mum Louise also competed for the team at HOYS, back in 1994!
Florence: The team's 6th and final member is Olivia's little sister, Florence, the youngest at just 9 years old!
"The four older girls were little juniors in 2018 and came to watch their team compete. Since then, it has been their dream to come back and ride on the team at HOYS They have been together since they were tiny juniors and are best of friends. They have worked and trained so hard for this over the last 4 years and I am over the moon for them, that, in this, their last year as seniors, their dream has finally come true."
What it would mean to win at HOYS?
"We are all incredibly excited to be going to HOYS. It is every child who competes at PC games's dream. Very few children are lucky enough to make it their reality! Talent alone won't get you there, it requires years of training, practise, travelling the length and breadth of the country to competitions – and of course, totally committed and supportive parents who pretty much put their lives on hold to achieve this. I'm over the moon for the parents as well, they have done so much and given up so much to make this happen. To win HOYS would undoubtedly be the icing on the cake for all of us – but for the moment we are thrilled just to have got there. But there will be no let-up in training now, to make sure we do as well as we possibly can when competing! And undoubtedly, we will have the noisiest supporters!! There are bus loads booked from Northumberland already!"
- Charlotte Robson
Have you got your tickets for HOYS 2022? Join us at the NEC in Birmingham this October to support Morpeth Hunt Pony Club, they'll be the team in blue! See you there soon.