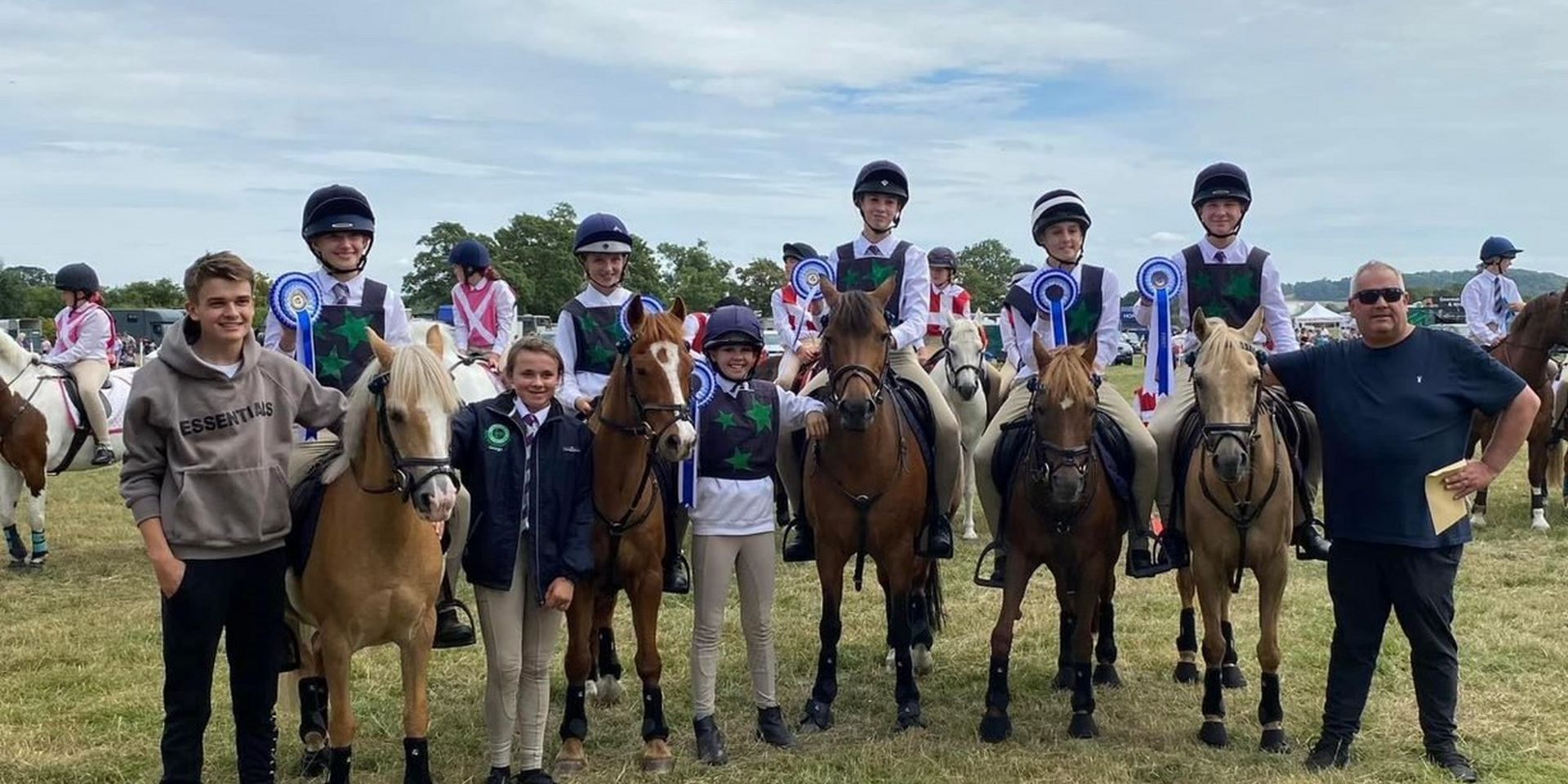 The countdown to HOYS is officially on! Taking place from 5th - 9th October 2022, there's not long left for this year's qualifying riders to get ready for their time to shine under the spotlights! Join us as we meet the teams preparing to take part in this year's Naylors Pony Club Mounted Games…
North Herefordshire Pony Club
The next Pony Club branch with a team taking part in this year's Naylors Mounted Games at HOYS is North Herefordshire. A fun and friendly group, they have around 80 members, ranging in ages from 4 to 24! With something for every rider, their activities include Show Jumping, Dressage, Pony Racing and Cross Country.
North Herefordshire Pony Club Mounted Games Team
Relatively new to the sport, North Herefordshire Pony Club only started mounted games in 2012! Over the last 10 years they've qualified for HOYS just once before, in 2017. So, it goes without saying that they're super excited to be heading back this year! Winning the Central Zone Area competition at Stamford Hall in Leicestershire, the team qualified on the 23rd July. Going right down to the wire, they were neck and neck with Oakley Pony Club, right up until the very last moments. Fuelled by sheer grit and determination, they nailed the sack race, earning their ticket to HOYS 2022!
"It was insane - it is what dreams are made of!!! All the children have dreamed, worked and hoped that one day they might be lucky enough to qualify!!! Last year, we nearly did, but this year we have DONE IT!!! At our zone competition it was the last race that decided who qualified and we all burst into tears as we realised that they had done it! Words really can't express how it felt - it was just incredible and very exciting!"
Caroline Queen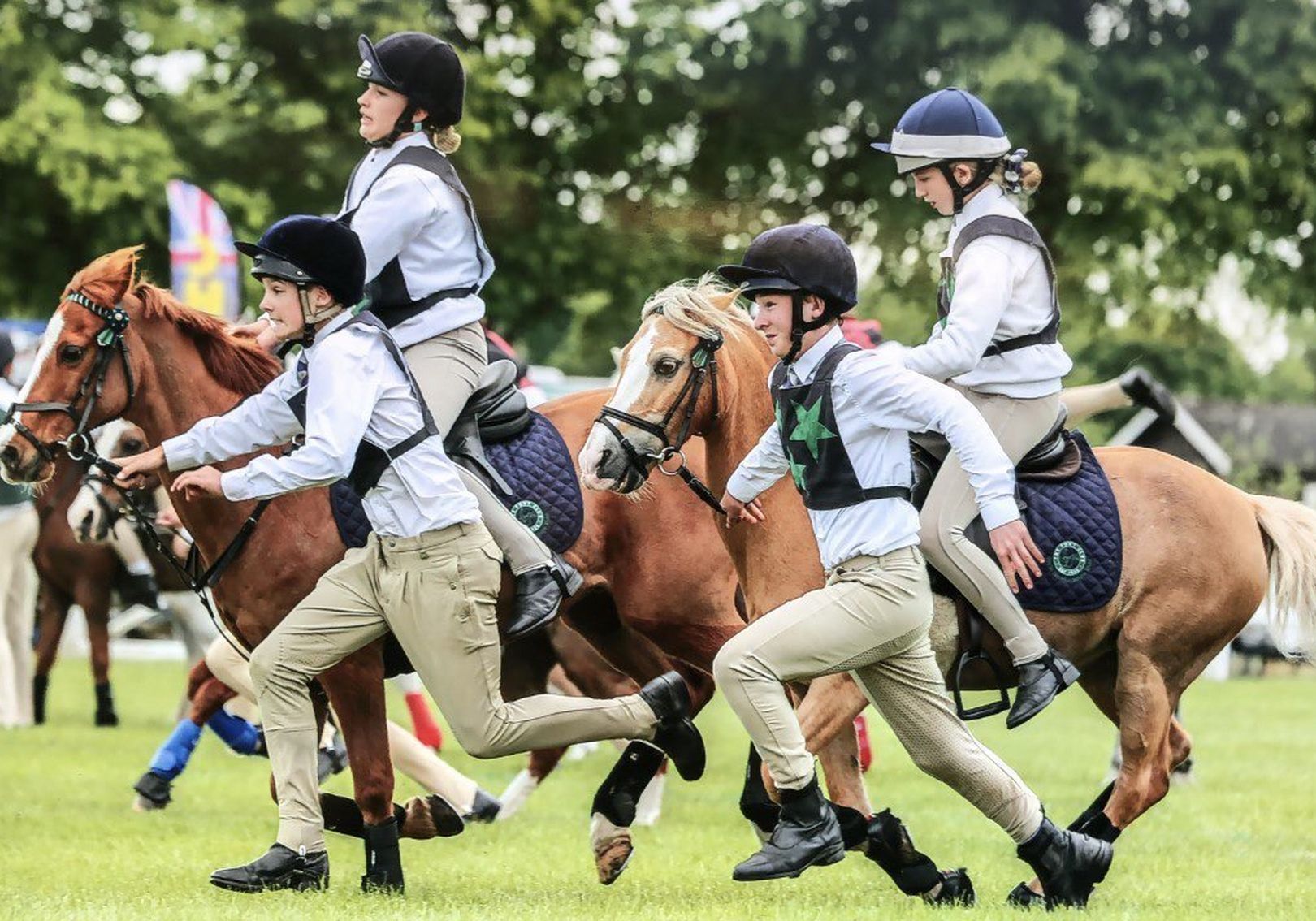 If you'll be supporting North Herefordshire Pony Club at HOYS 2022, look out for them in their assigned HOYS team colour: Red.
Find out more about the riders, Scarlet, Heidi, Codie, Jas, Ed and Lottie!
Ed, Scarlet, Jas and Heidi have all been members of the North Herefordshire Pony Club Branch since they were just four years old! They began riding together on mounted games teams four years later - and have since won a whole host of competitions including Bath and West Show, The West Haddon Show, Osberton Show, Gatcombe and Areas and many more. Joining them in 2020, this is Codie's first season out competing with the team, accompanied by his little sister, the 6th (non-riding) member, Lottie.
The Ponies
Scarlet: Scarlet will be riding Honey, who she's owned and competed for the last 5 years.
Heidi: Heidi will be riding Cuba, her pony for the last 3 years.
Codie: Codie's got a brand new pony, Drummer, who he's had only 2 months!
Ed: Just like Codie, Ed will also be taking a pony he got just 2 months ago, Rory.
Jas: Jas will be riding Merlin, her pony for 9 months.
What it would mean to win at HOYS?
"It is a dream too far!! It would be the icing on the cake, as just getting there is awesome in itself. We are so proud of our children and ponies to have achieve the ultimate achievement of qualifying for the biggest show in the world, that taking part, having fun as a team and enjoying it is our priority! Winning would of course be incredible!!"
- Caroline Queen
Have you got your tickets for HOYS 2022? Join us at the NEC in Birmingham this October to support North Herefordshire Pony Club, they'll be the team in red! See you there soon.