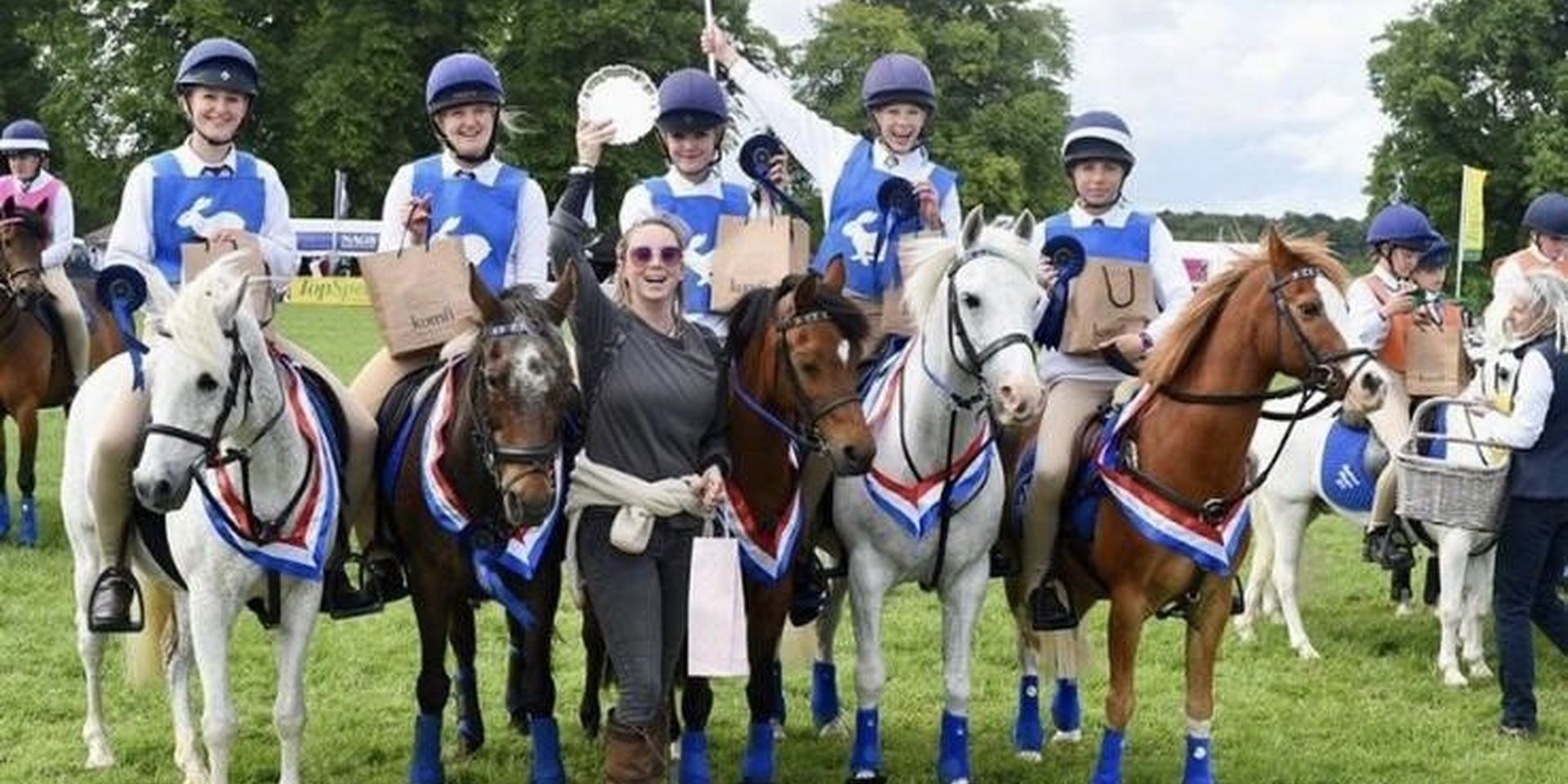 The countdown to HOYS is officially on! Taking place from 5th - 9th October 2022, there's not long left for this year's qualifying riders to get ready for their time to shine under the spotlights! Join us as we meet the teams preparing to take part in this year's Naylors Pony Club Mounted Games…
Rockwood Harriers Pony Club
The Rockwood Harriers Pony club branch was established back in the 1930's. They have approximately 90 members, between 3 and 25 years old. With a long list of legends on their graduate list, Oliver Townsend and many Whitakers began their journeys as members of the Rockwood Harriers! Renowned for shaping the careers of some of the world's most successful equestrian athletes - lets meet their current class…
Rockwood Harriers Pony Club Mounted Games Team
Cleo, Amelia, Polly and Ruby have been competing together as a team since 2014. In 2018, they we're joined by Phoebe. More than just a group of great friends, Cleo and Ruby are sisters, as are Amelia and Ellie (6th non-riding member). The two pairs of siblings are also cousins!
Extremely talented young riders, besides mounted games, they also compete in Eventing and Show Jumping, with Cleo, Amelia, Phoebe and Polly qualifying for the Pony Club Team Show Jumping at this year's Championships. Phoebe also recently represented Great Britain at the European Pony Eventing Championships in Poland!
A long 11 years after their last appearance at HOYS, The Rockwood Harriers Team gained their ticket by winning the Central Zone qualifier at Stanford Hall on the 24th July.
"It's a dream come true for the girls to qualify for HOYS. It's been their joint goal for many years and they are thrilled to be representing Rockwood and Yorkshire."
Alma Brambles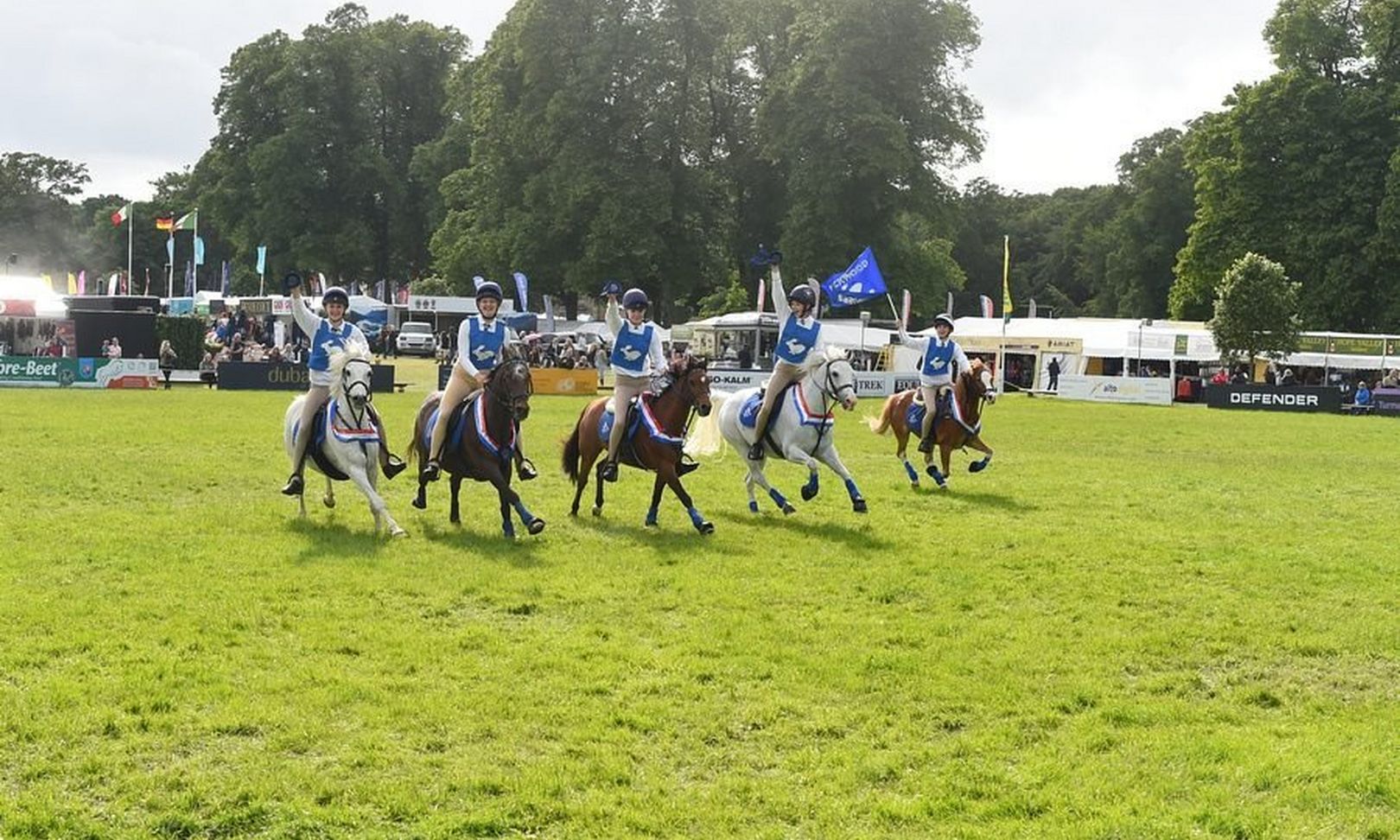 If you'll be supporting Rockwood Harriers Pony Club at HOYS 2022, look out for them in their assigned HOYS team colour: White.
Holly & Cleo have been together since 2019. Holly is 25, with over 20 years of competitive experience. No stranger to HOYS, she previously qualified with Pendle & Craven in 2019.
Max has been competing with the Rockwood games squad for a number of years now. At 23 years old, he has a wealth of experience. So, although Amelia qualified on her other pony, Wizard - she felt Max was the one for HOYS!
Partnered since 2018, Phoebe and Barclay are a formidable combination. Barclay is 16 years old, and a real super star. Not only is he a brilliant games pony - he's also competed at the Pony Club Championships in both Eventing and show jumping.
Polly and Xanthe have been together for three years. An old hand, Xanthe is 26, and has been to HOYS twice before, in 2011 with Rockwood and 2013 with North Cheshire.
Last up are Ruby and Foxy. Foxy is 19, and has been competing with Ruby since 2021. This isn't her first visit to HOYS, she appeared in the Cheshire East Musical Ride demonstration in 2018. 
What would it mean to win at HOYS?
"Just to be at HOYS is a dream come true, to win would be the icing on the cake!"
Alma Brambles
Have you got your tickets for HOYS 2022? Join us at the NEC in Birmingham this October to support Rockwood Harriers Pony Club, they'll be the team in White! See you there soon.