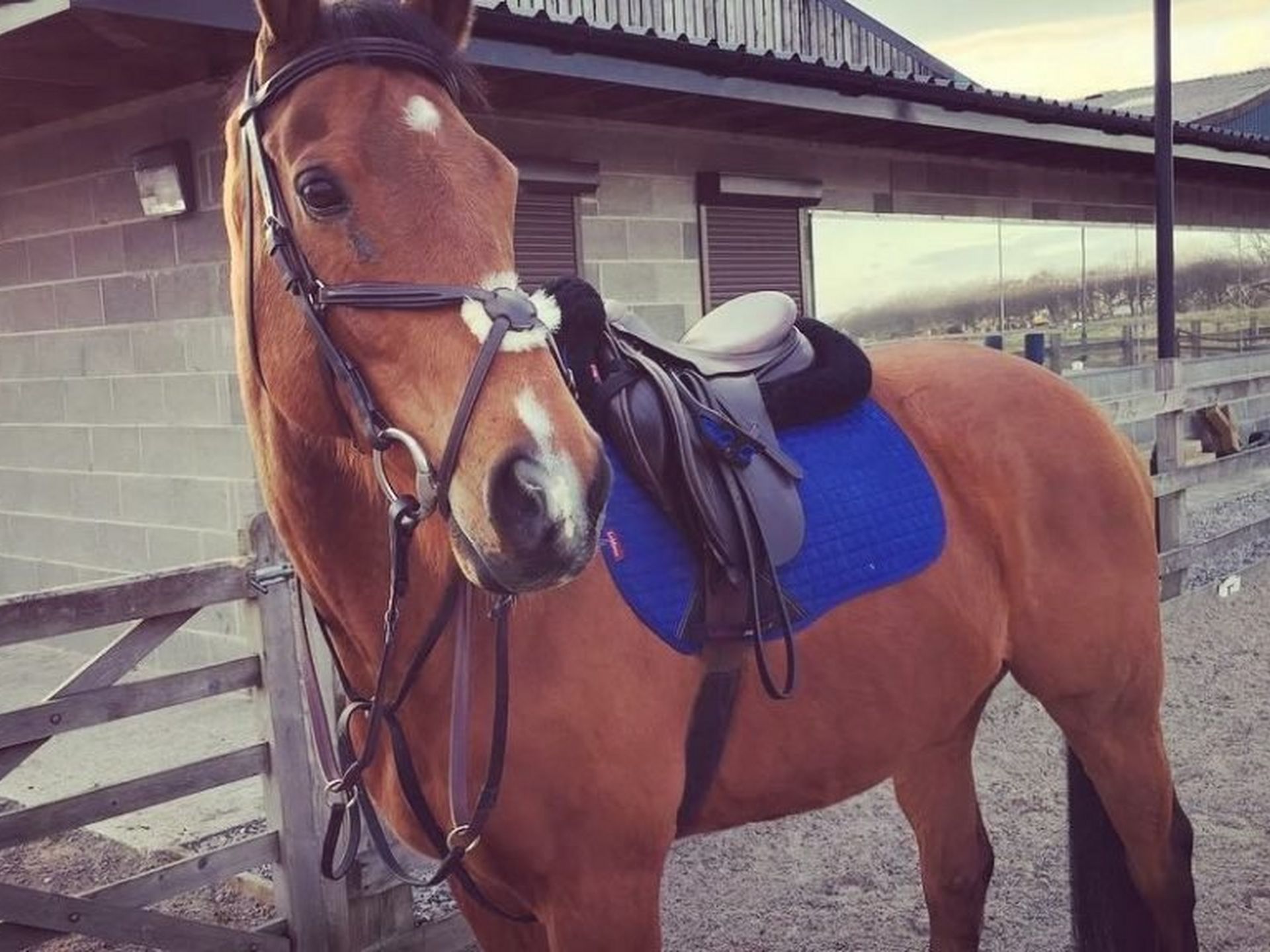 Katie & Herbie Put The Horseware Ice-Vibe Boots To The Test
Naylors Merchandising Assistant Katie and her horse Herbie have been trying the Horseware Ice-Vibe boots to help Herbie recover from an injury. Herbie is an ex-racer, though not your typical thoroughbred! He is generally very chilled and easy to do in all ways. That being said, he likes to be kept busy and can get a little stressy in his stable if he's not kept in work.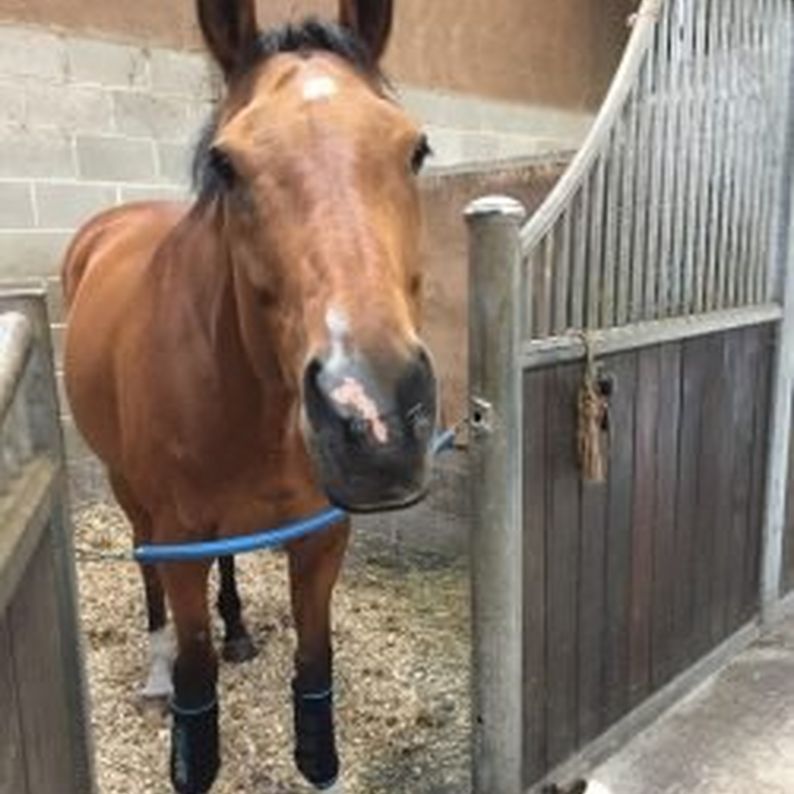 He loves to play out in the field but unfortunately his field-mates aren't so keen. Unfortunately, Herbie got a kick to the leg whilst out playing (though Katie admits he was most likely being a nuisance). Poor Herbie had a quite a deep cut above his knee on his right leg. The next day the swelling started, not only around his knee but also moving down into his tendon too. As you can imagine this was a worry for a horse who doesn't like to be stood in without work! So Katie decided to try the Ice-Vibe boots.
"I was a little worried as it was a more technical item than I had used before so I made sure to read all the instructions before starting!"
Within a couple of days of using the boots, Katie could see a massive improvement in the swelling. You can see the difference around the tendon area in the pictures below. Katie admits that at first she was a little concerned as to how he would react to the vibrating panels. As the panels are removable, she turned one on and introduced it slowly by showing it to him and then pressing it against his shoulder and moving it down his leg, he didn't flinch at all and seemed pretty happy with it so she then popped the boots onto him and turned on the panel.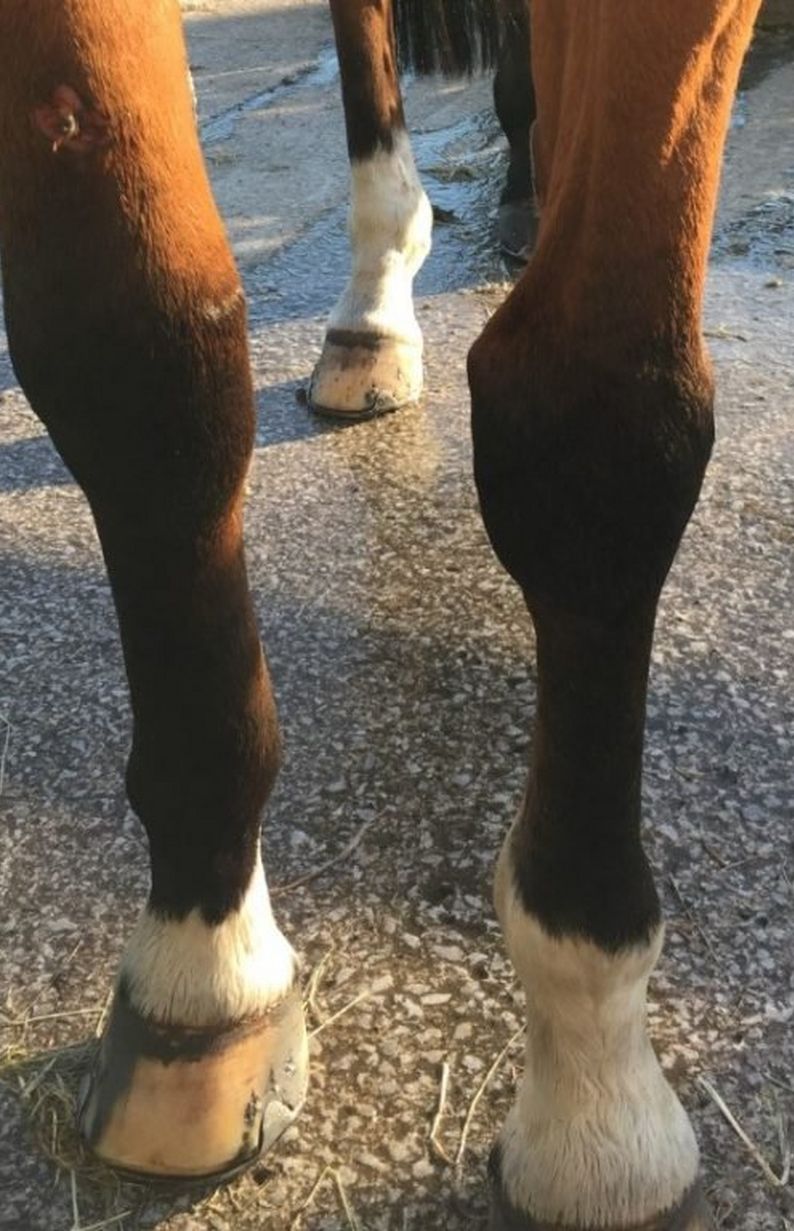 Before Using The Ice-Vibe Boots.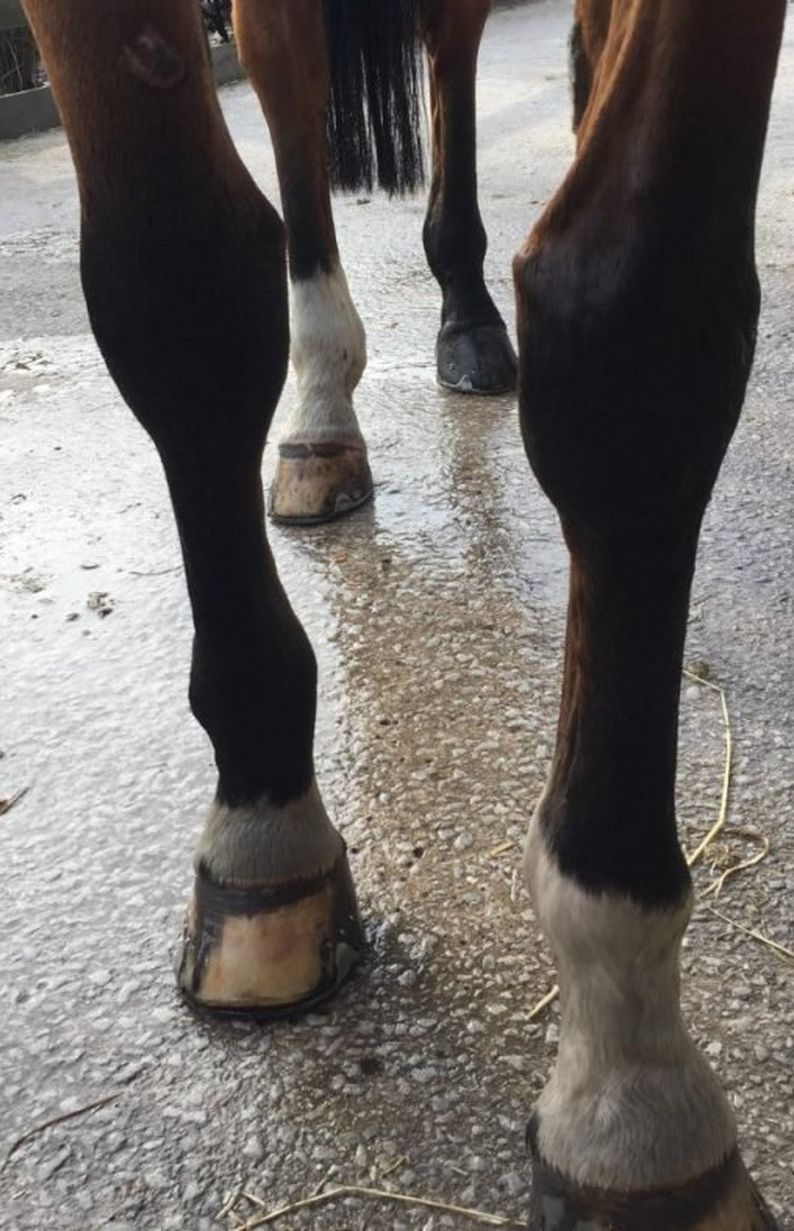 After Using The Ice-Vibe Boots.
The vibrating panels only stay on for 15 minutes at a time. Katie found this really handy as she could put the boots on and leave him in the stable or tied up outside while she got her jobs done. She didn't have to worry about constantly checking the time to see how long they'd been on for. Once the 15 minutes was up, she would leave the boots on until she had finished her jobs to allow the cool packs to keep working.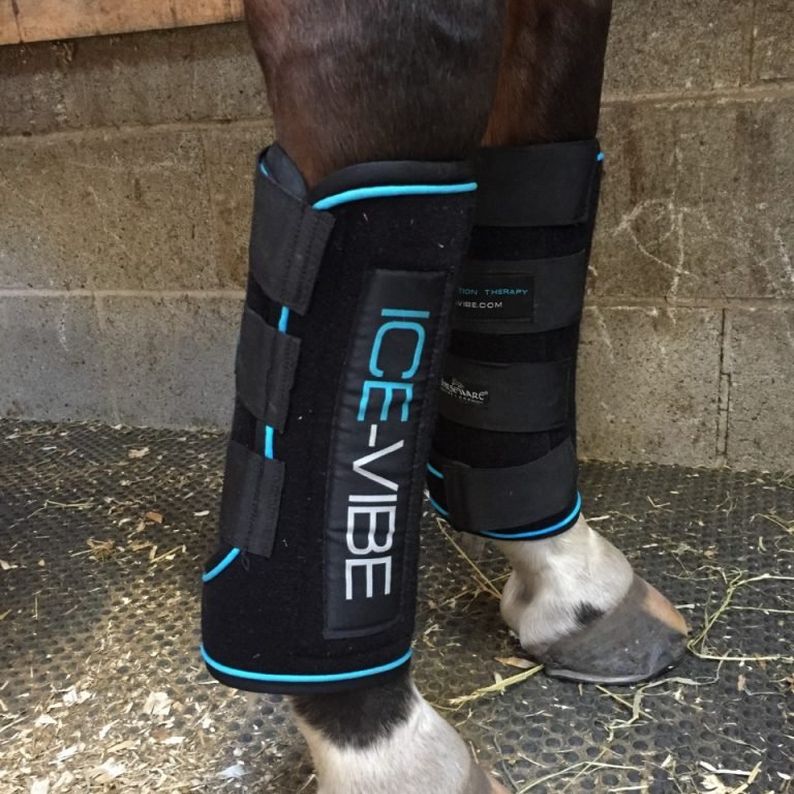 To make the most of the cool packs that come with the Ice-Vibe boots, Katie left them in the freezer overnight so they were ready for the next morning. She would then give them half an hour before using to ensure Herbie didn't get any freeze burns. You could, however, pop them in the freezer for a shorter period of time if you needed to use them straight away.
We asked Katie a few questions about what she thought of the Horseware Ice-Vibe boots:
What were your first impressions of the product?
I really liked the look of the product, the Black/Blue colour scheme is very smart. I was a little worried as it was a more technical item than I had used before so I made sure to read all the instructions before starting. The instructions were very straight forward and it was really easy to use.
What is your favourite feature of the product? Does it have any unique features?
The Vibrating panels are my favourite feature! With other therapy products you can get the hot/cold boots, but the vibrations seem to be what really help with circulation and really helped with bringing the swelling down in Herbie's tendon. I also really like the shape on the boots and how they fit snug around his fetlock.
Is there anything you'd change about the product?
I don't think there is anything I would change about the product, it looks great and does a great job. It is a quite lot of money to spend, but it is a great product that I will get a lot of use out of and I really think that due to its great quality they will really last.
Rate the product out of 5 based on the following characteristics:
Quality: 5/5
Value For Money: 4/5
Fit: 5/5
Style: 5/5

Do you think the Horseware Ice-Vibe Boots could help your horse? Take a look at the whole Ice-Vibe boot collection using the button below. The range also includes knee wraps and hock wraps.