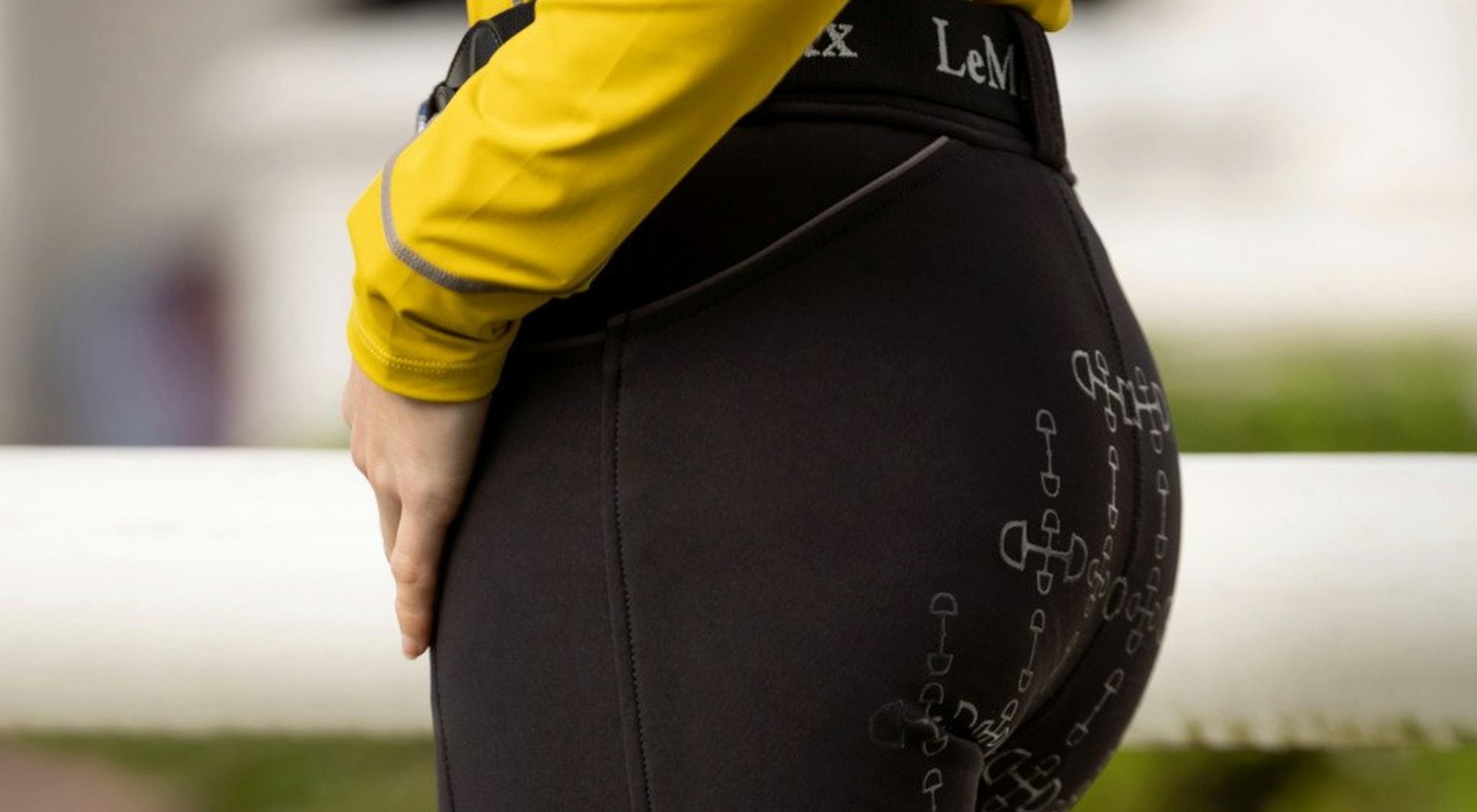 Is your legwear lacking? Let's be honest, most of us wear our favourite pair of riding pants until they're completely threadbare! Sadly though, with forgiving weather a thing of the past, holey and worn out pants simply aren't up to the challenges ahead! With this in mind, it's time for them to have a well deserved rest and take their rightful place at the back of your wardrobe. The question is, with 'big shoes to fill', what will take their place? Here to put riding back on the cards, take a look at our top autumn/winter breeches, jodhpurs and riding tights!
Jodhpurs, breeches or tights?
Lets start right at the beginning, what type of legwear meets your needs? Have a read to find out!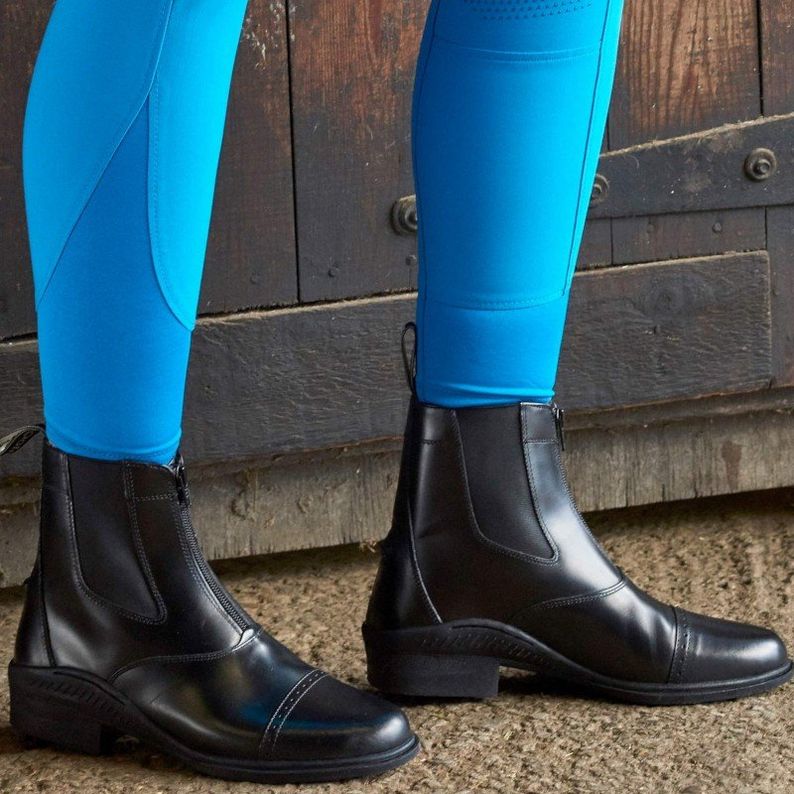 Jodhpurs
Jodhpurs are full length pants, which require rolling up by a few inches at the bottom. Primarily, these are the pants of choice for happy hackers, leisure riders and beginners. Generally lower in cost, they're great for everyday wear. While jodhpurs can be worn all year round, the excess material means they're better paired with short riding boots. Excess bulk causes them to be uncomfortable under country boots, tall boots and wellies, so they're not ideal for wet weather riding.
Shop Jodhpurs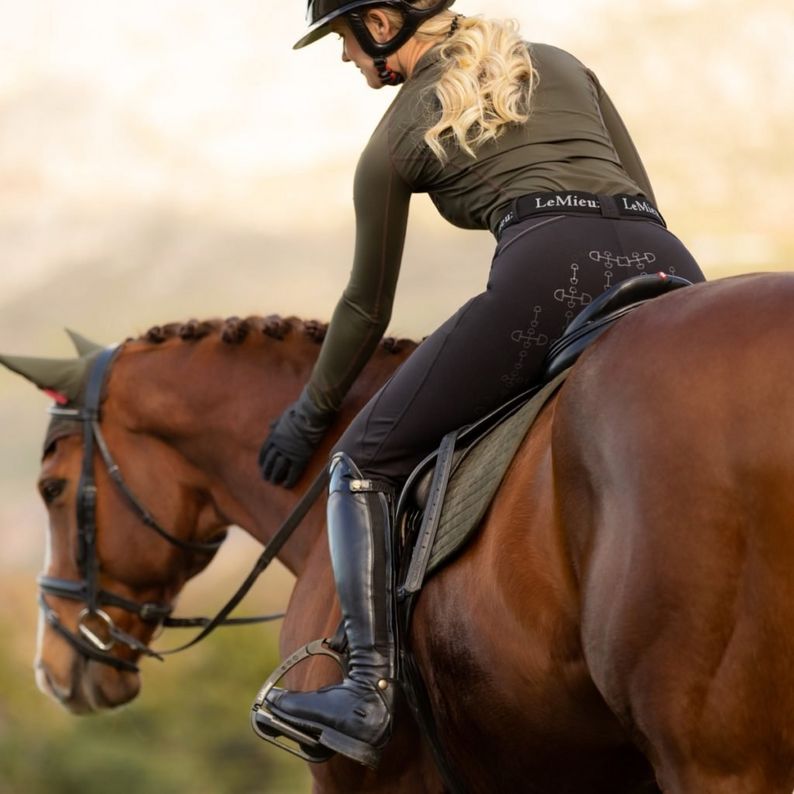 Breeches
If you're a more experienced rider, competitive rider or prefer the added support and protection of long boots then breeches are best for you! Similar in length to ankle grazer pants, breeches are not designed to be full length. Sitting flat to your calf, they're ideal for winter riding, pairing seamlessly with any type of long boots.
Shop Breeches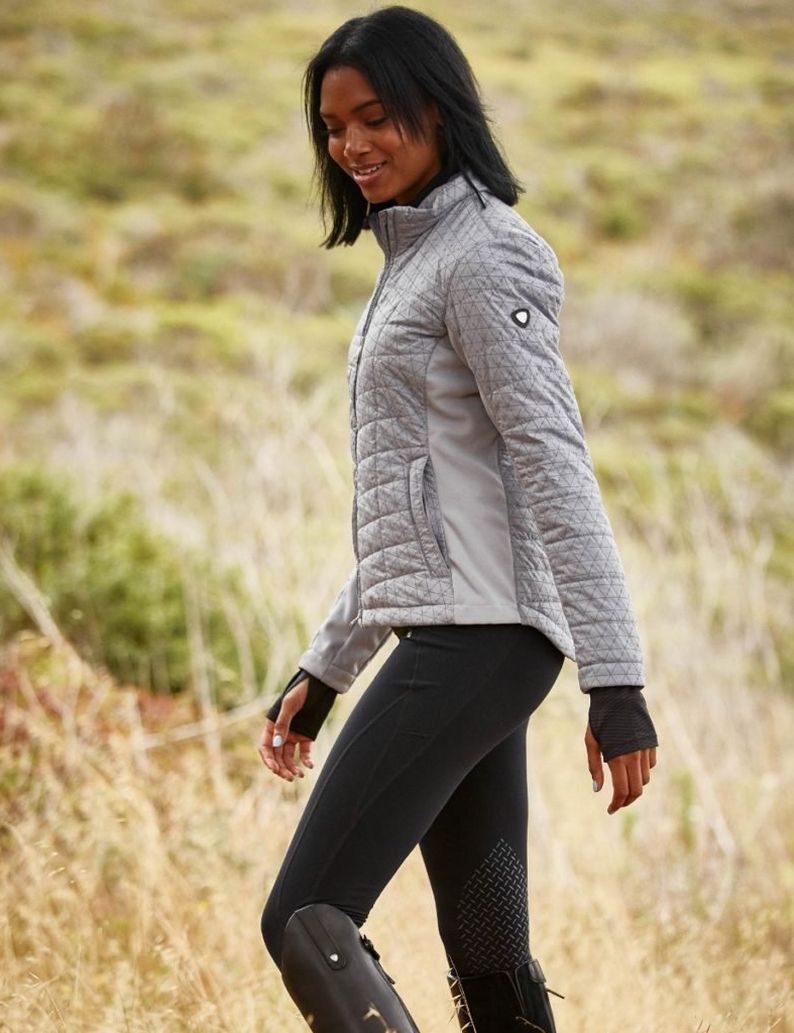 Riding Tights
Riding tights can be perfectly summed up with just one word... Versatility! Often falling into the 'athleisurewear' category, they're generally sportier than the alternatives. Though they're usually full length, the skin tight fit lets them sit snugly. This means they can be worn with long boots or short boots. Great for so much more than just riding, they can be used for workouts, walking, shopping and anything else you can think of! Don't forget, during the colder months, opt for an insulated or winter style. These are likely to be thicker, thus better suited to cold temperatures.
Shop Tights
Our Top Picks
LeMieux Freya Breeches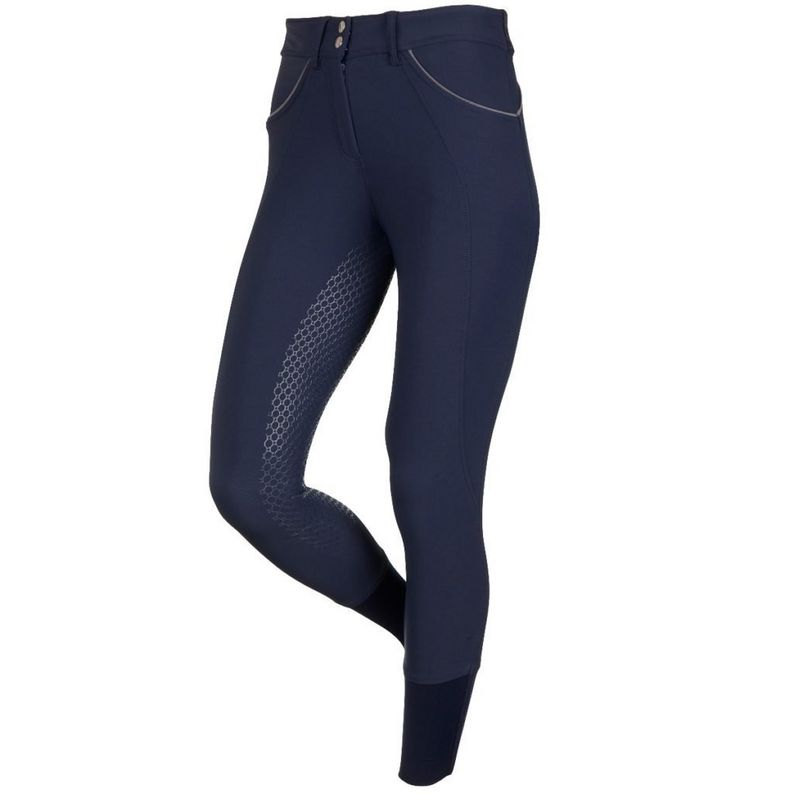 Smart, stylish and seamless, what's not to love! A firm favourite, LeMieux Freya Breeches are a wardrobe staple! Manufactured using a 4-way stretch fabric with a high waisted cut, they're the perfect blend of supportive and unrestrictive. With signature swing pockets, a full silicone seat and lycra leg sleeves, they've got it all! Available in Navy and Grey.
RRP £79.95
Shop Now
Ariat Prevail Insulated Winter Tights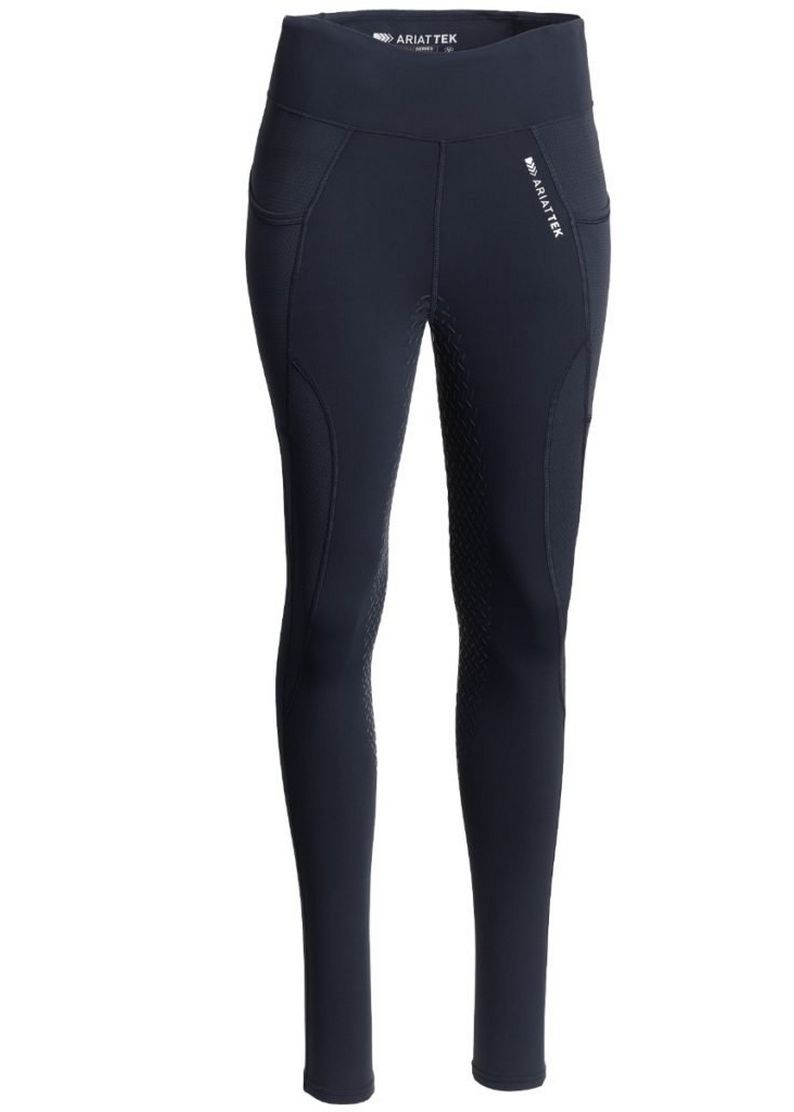 New for this season, say hello to the Ariat Prevail Insulated Full Seat Tights! Crafted to keep you comfortable and cosy, they're manufactured using compressive tek fleece for a sleek, streamlined outer and a soft and insulating inner. The latest addition to the AriatTEK Cold Series, they're designed to keep you warm when the temperatures plummet. Up to the challenges posed by even the toughest rides, the Moisture Movement Technology wicks sweat away from your skin to help prevent you catching a chill. Additional features include dual hip pockets, an Ariat® Grip full seat and reflective panelling to increase visibility.
RRP £95.00
Shop Now
Aubrion Thompson Breeches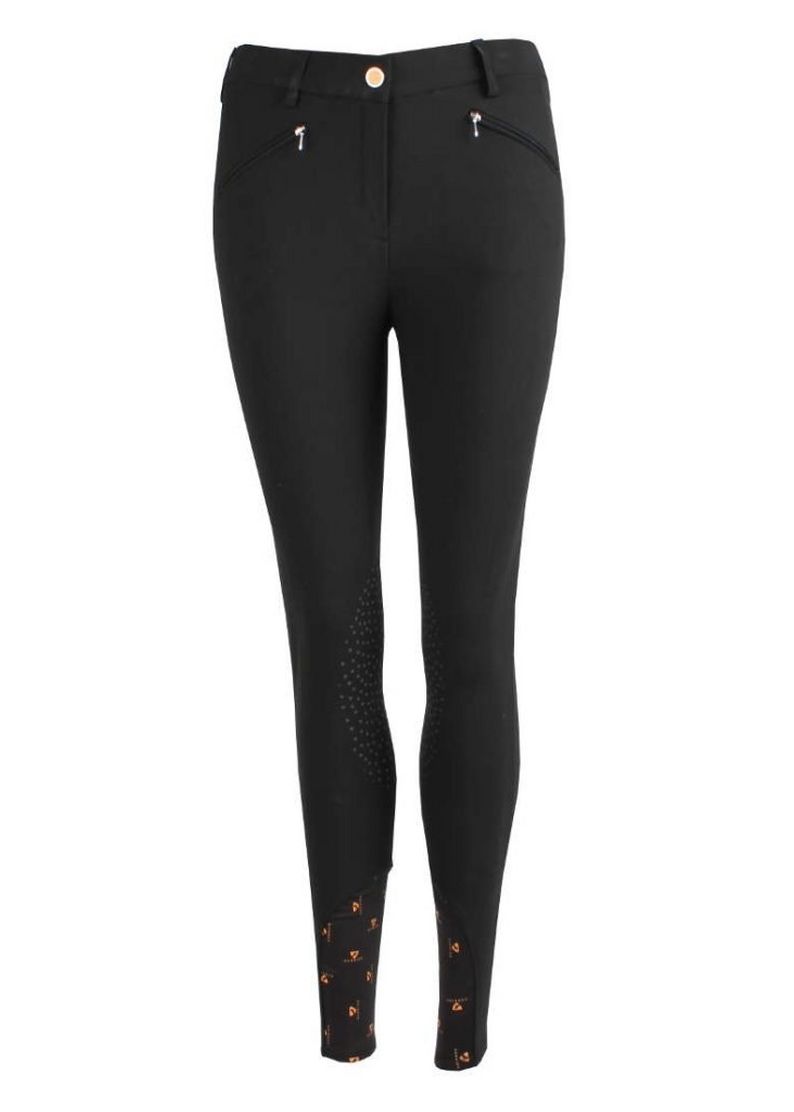 You can't beat a classic with a twist! A traditional looking pair of breeches, the Aubrion Thompson is simple, stylish and sophisticated with a whole host of modern benefits. Lightweight and contouring, they're made using a stretchy performance fabric. Additional features include printed matte silicone knee grips, zip hip pockets and belt loops. Designed specifically to avoid rubbing and bunching around the ankles, they feature a durable, stretchy lower cuff for a more comfortable fit. Available in Black, White, Beige and Navy.
RRP £55.99 - £49.99
Shop Now
Whitaker Clayton Breeches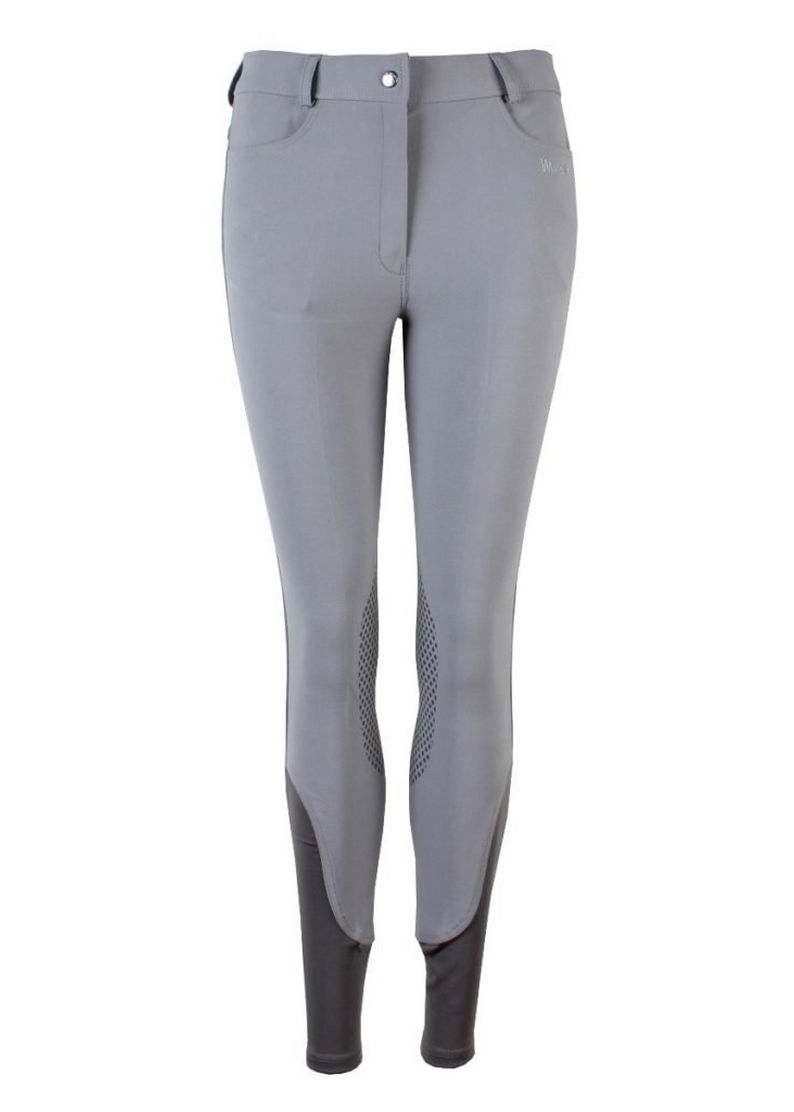 Show, stable or saddle Whitaker Clayton Breeches have got all the bases covered! Crafted using a quality soft touch, high performance fabric, they're both fashionable and functional. Offering the best of both worlds, the stretch fabric is unrestrictive allowing you to move freely, whilst giving plenty of support to enhance and flatter your figure. Providing extra stability in the saddle, they have seamless silicone knees for a close contact feel. Ideal for teaming with long boots, the extended lycra ankles reduce bulk. Added features include two open front pockets, belt loops and a hook and bar fastening. Available in Black, Grey and Navy.
RRP £50.00
Shop Now
Dublin Shona Denim Breeches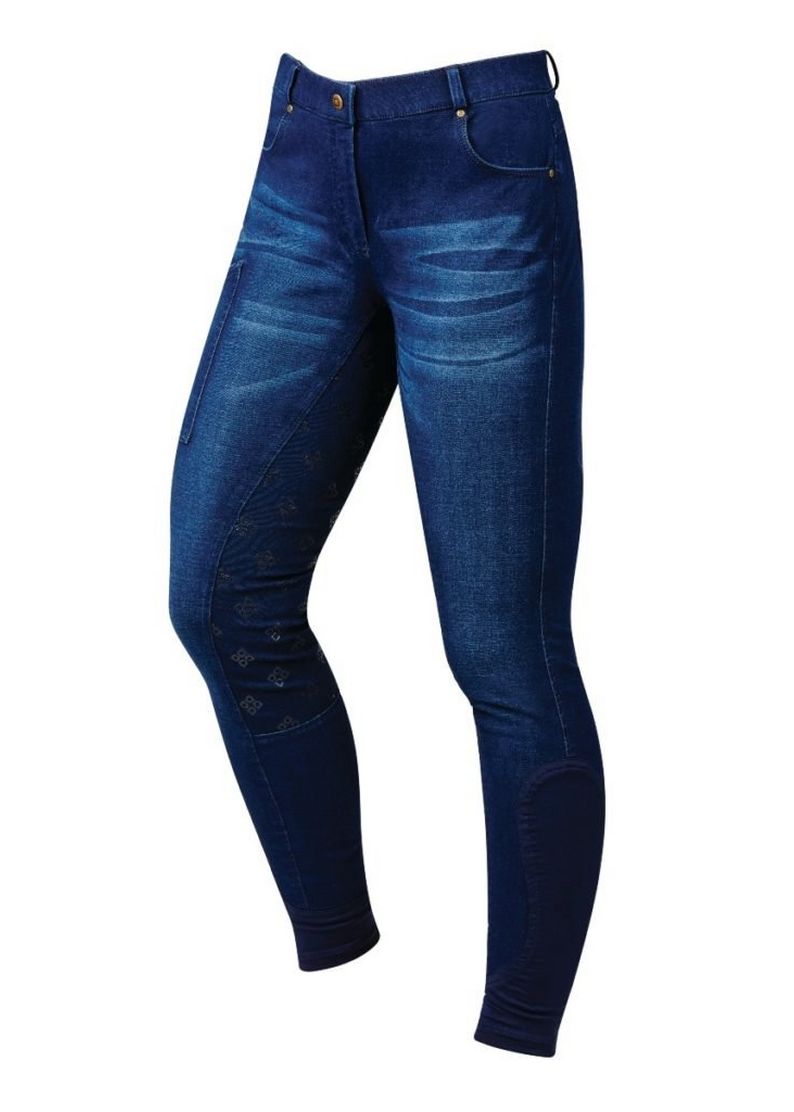 Are they jeans? Are they jeggings? Nope... They're Dublin Ladies Shona Full Grip Silicone Print Denim Breeches! Designed with a gorgeous vintage wash denim-look fabric, they're the perfect blend of pretty and practical. Unbeatable for everyday wear, the bi-stretch fabric combines 60% Cotton, 24% Polyester, 10% Viscose and 6% Elastane for a comfortable, flexible feel. With an appearance just like everyday jeans, they're mid-rise with front pockets, back pockets and a phone pocket, belt loops and a front zip snap closure. Don't be fooled by there appearance! Truly riding wear, they offer a gel full seat for additional security in the saddle.
RRP £71.99 - £64.79
Shop Now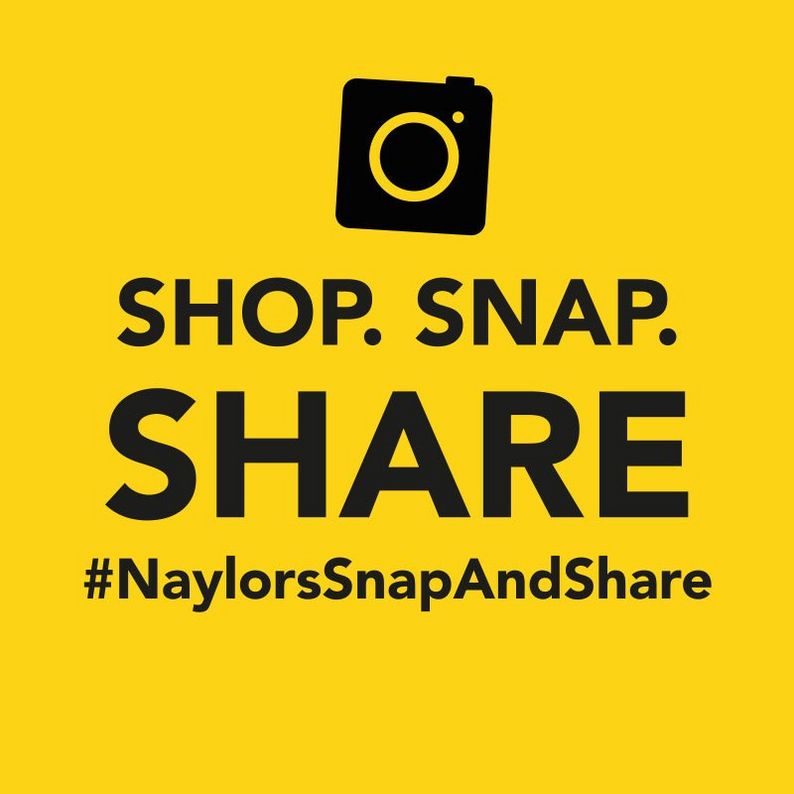 So, there you have it, our top 5 legwear picks for Autumn/Winter 2021! Did we miss your favourites? Be sure to leave a comment and let us know which breeches, tights or jodhpurs you couldn't be without. You can shop all of the products in this blog and many more at www.naylors.com or in-store. Don't forget, if you make a purchase share your pictures with us in the comments or include #NaylorsSnapAndShare on your social posts for the chance to win a Naylors gift card!