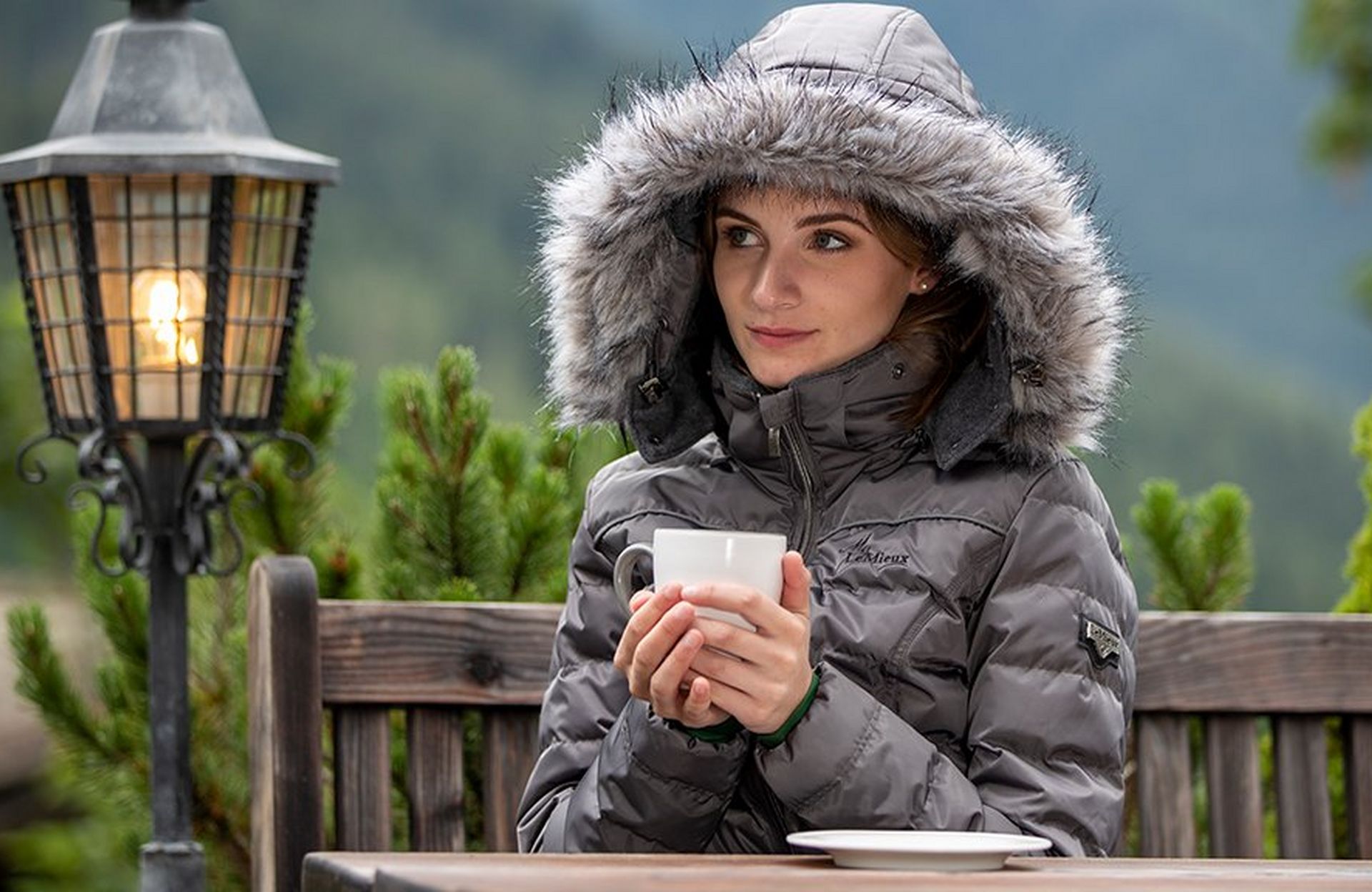 Loving the layering
Most of us can agree that fresh, cool Winter mornings make a pleasant change from the mugginess of the warm Summer months. But we think there's something we can all agree on... From shirts and sweaters to base layers and gilets, we all love layering! It does have to be said though, layering can be a tricky business. So, take a look at our top tips and best layered outfits to help you create the perfect fashionable and functional Winter wardrobe!
Why Layer?
As equestrians our activity levels and environmental conditions are constantly changing, one minute we're mucking out in the barn and the next we're out in the field catching our horse. For many of us this means going from too hot to too cold in a matter of minutes. There is a solution though: Layering! The idea of layering is that items of clothing can easily be added or removed to help you stay comfortable, no matter what your doing.
How To Layer
In order to stay comfortable your layers should get progressively heavier. Here's an idea of how to use layers to create the perfect outdoor outfit:
Base Layer - Acting as a second skin base layers provide warmth and moisture control. Ideally base layers should be breathable and wicking to prevent perspiration. Don't forget, this will be your first of many layers so, it should be close fitting and nonrestrictive.
Mid layer - The mid layer is about ensuring maximum warmth and comfort with minimum bulk. The purpose of a mid layer is to trap in your body heat. Examples of good mid layers include fleeces, lightweight down jackets and gilets.
Outer Layer - The should be considered as your weather protection. The ideal outer layer is waterproof and windproof.
Outfits For The Equestrian
Base layers & Gilets
Aubrion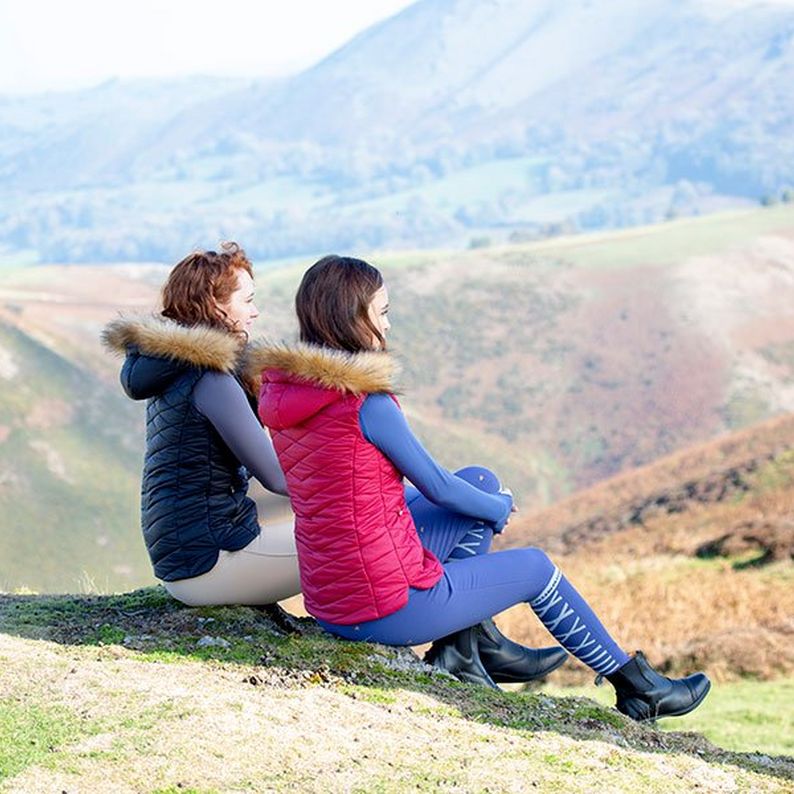 Aubrion Tipton Base layer - Manufactured using a quick drying performance fabric the Aubrion Tipton Base Layer is ideal for layering. Designed for active individuals the long sleeves feature thumb holes, preventing them riding up while your riding or mucking out. Available in Red, Blue and Black.
Aubrion Ladies Cinder Gilet - When the weather takes a chilly turn the Aubrion Ladies Cinder Gilet is the perfect addition to your outfit. With a contoured and quilted bodice it is both pretty and practical. Available in Red and Black.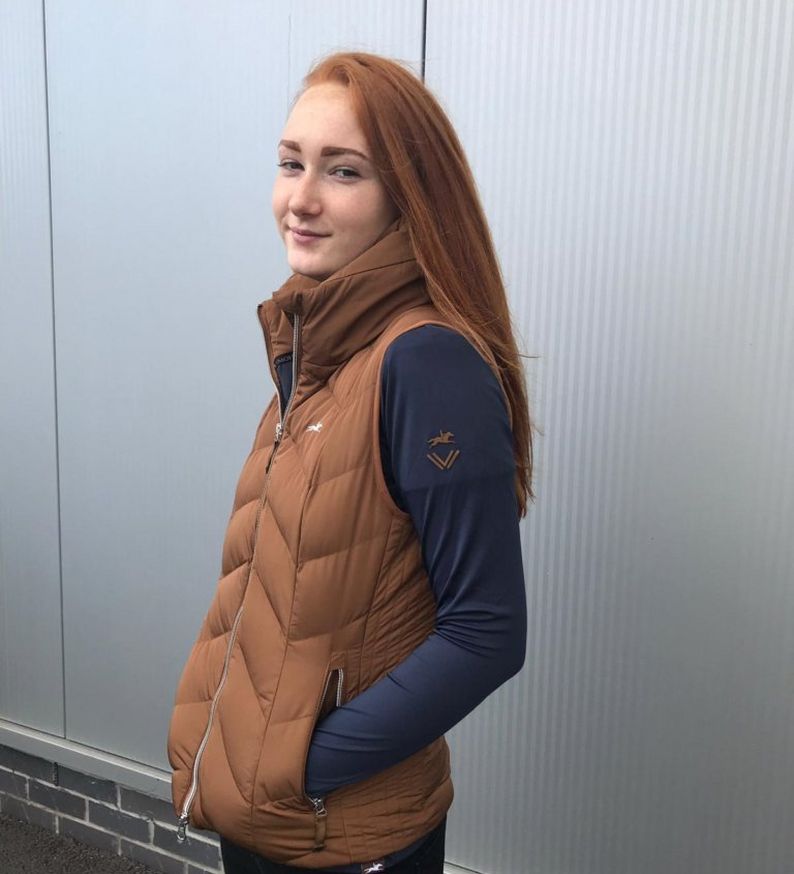 Schockemohle Ladies Page Functional Shirt - For those surprising days when the Winter sun makes an appearance this is just the top! Not only does it look smart, the features are smart too. UV resistant, quick drying, antibacterial and breathable it's perfect for Winter riding. Available in Amber and Blue Nights.
Schockemohle Ladies Martha Gilet - Ward off the wind with the Schockemohle Ladies Martha Gilet. Featuring a high neck collar, water repellent outer and quilted bodice this gilet is perfect for even the most extreme weather conditions! Available in Amber and Ivy Green.
T-Shirts & Jumpers
Horse Couture
Horse Couture Corsa Small Logo Polo Shirt - Manufactured using a soft and lightweight blend of cotton and polyester the Horse Couture Corsa Small Logo Polo Shirt is comfortable and durable, perfect for around the yard and in the saddle.
Chill in the air? Layer up with a Horse Couture Hoodie! Cosy and comfortable they feature a large spacious hood, relaxed fit and ribbed cuffs. Manufactured using a soft and durable outer fabric they;re ideal for everyday wear. Available in Navy, Grey and Pink.
Aubrion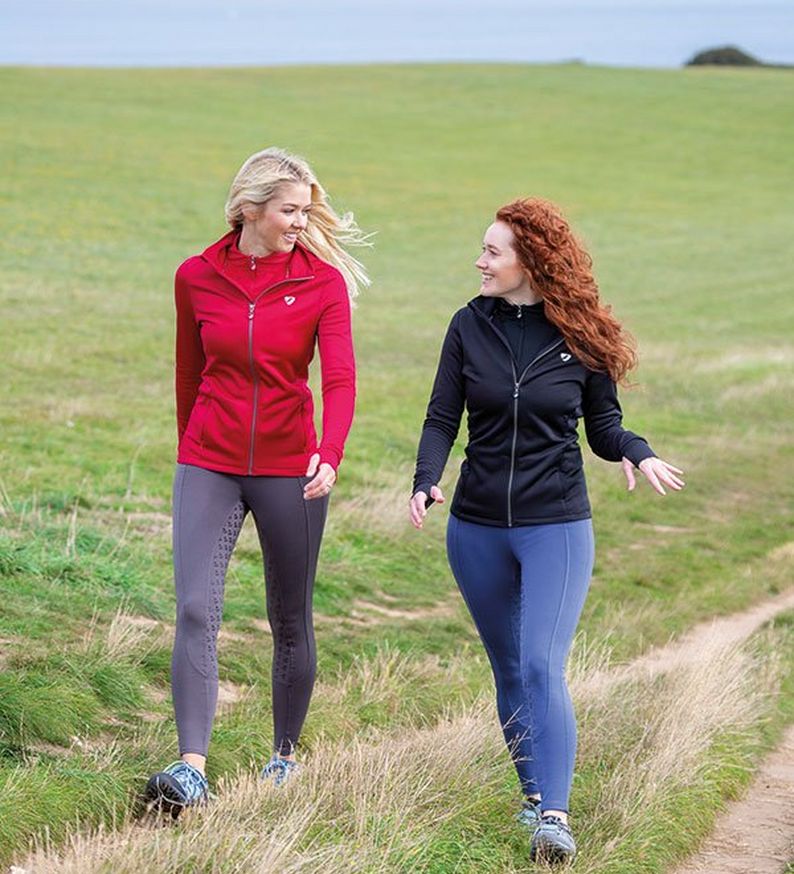 Aubrion Ladies Tipton Base layer - Hoody, gilet, coat... the list is endless! The Aubrion Tipton Base Layer is a true layering essential. Manufactured using a quick drying performance fabric it's designed for active individuals. The long sleeves feature thumb holes, preventing them riding up while your out and about. Available in Red, Blue and Black.
Aubrion Ladies Hayford Tech Hoodie - Whether you're getting cosy at home, adding an extra layer down at the stables or need something to keep the chill off when you're out for a stroll, the Aubrion Ladies Hayford Tech Hoodie is a true wardrobe staple.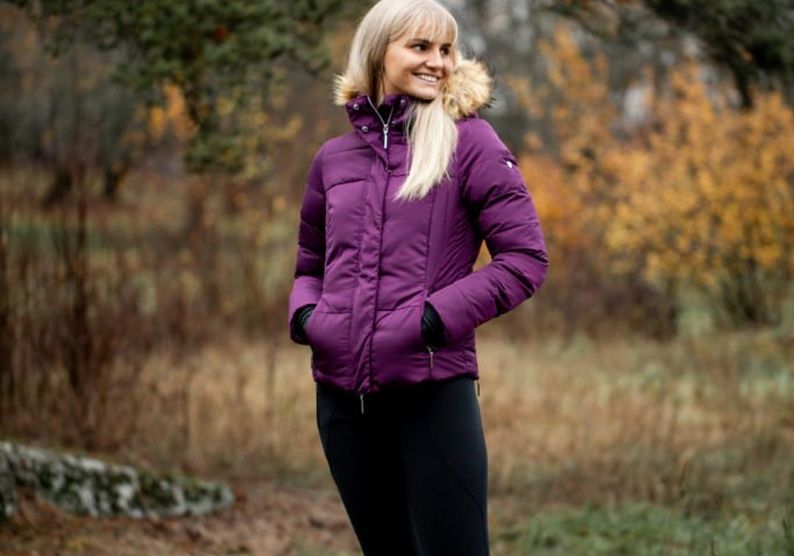 Horze Camilla Jacket
Comfortable and cosy the Horze Ladies Camilla Jacket is the ideal way to complete any outfit. Featuring a windproof and breathable outer and warm, padded inner, it's perfect for cold weather layering. Available in Prune Purple and Dark Navy.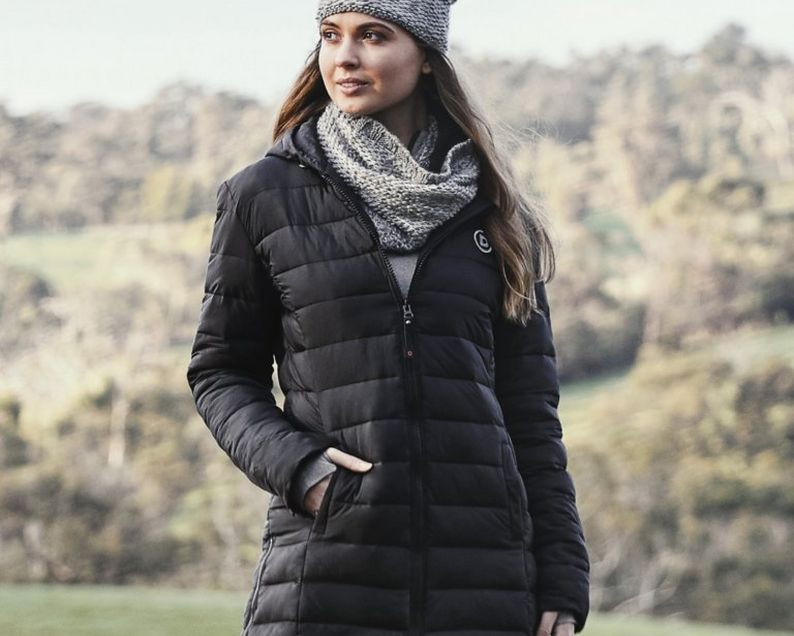 Dublin Nica Puffer
When the temperatures plummet the Dublin Nica Mid Line Puffer Jacket is a real must have! Designed to lock in the heat it has a nylon outer and heavy weight faux down fill. Sporty and stylish the A line cut means that this jacket is suitable for riding.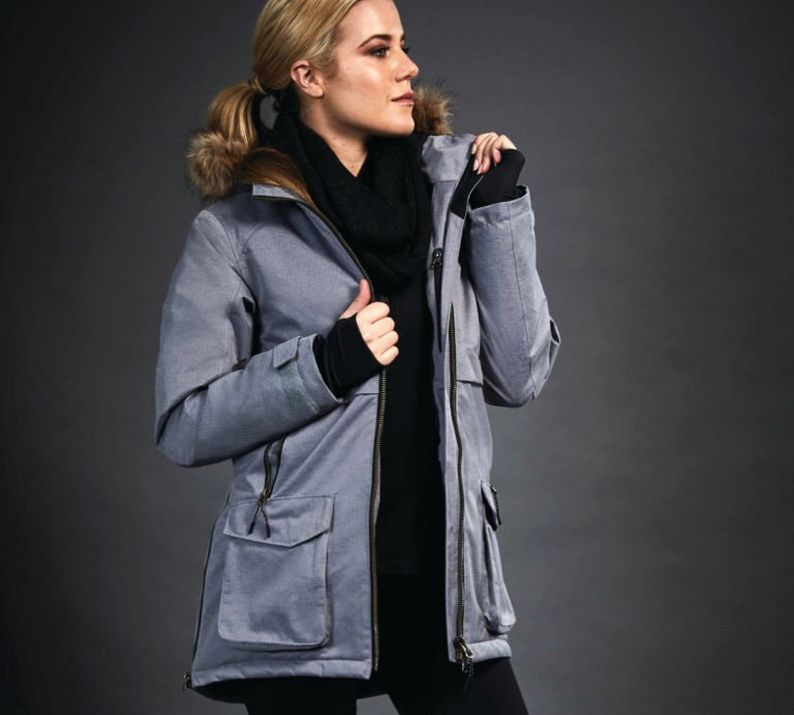 Dublin Black Wendy Waterproof
The Dublin Black Wendy Waterproof Jacket is a technical, waterproof, windproof and breathable Winter jacket with full inner quilting for additional warmth. Seam sealed and double lined, this jacket offers you the ultimate protection from the elements. Features include a waterproof front zip, hand warmer welt pockets, quilted storage pockets, under armhole zip vents and side zips for freedom of movement while riding.
We hope you've found this article helpful. Don't forget to let us know your favourite layering combinations. If you have any questions please leave a comment or give our customer service team a call.