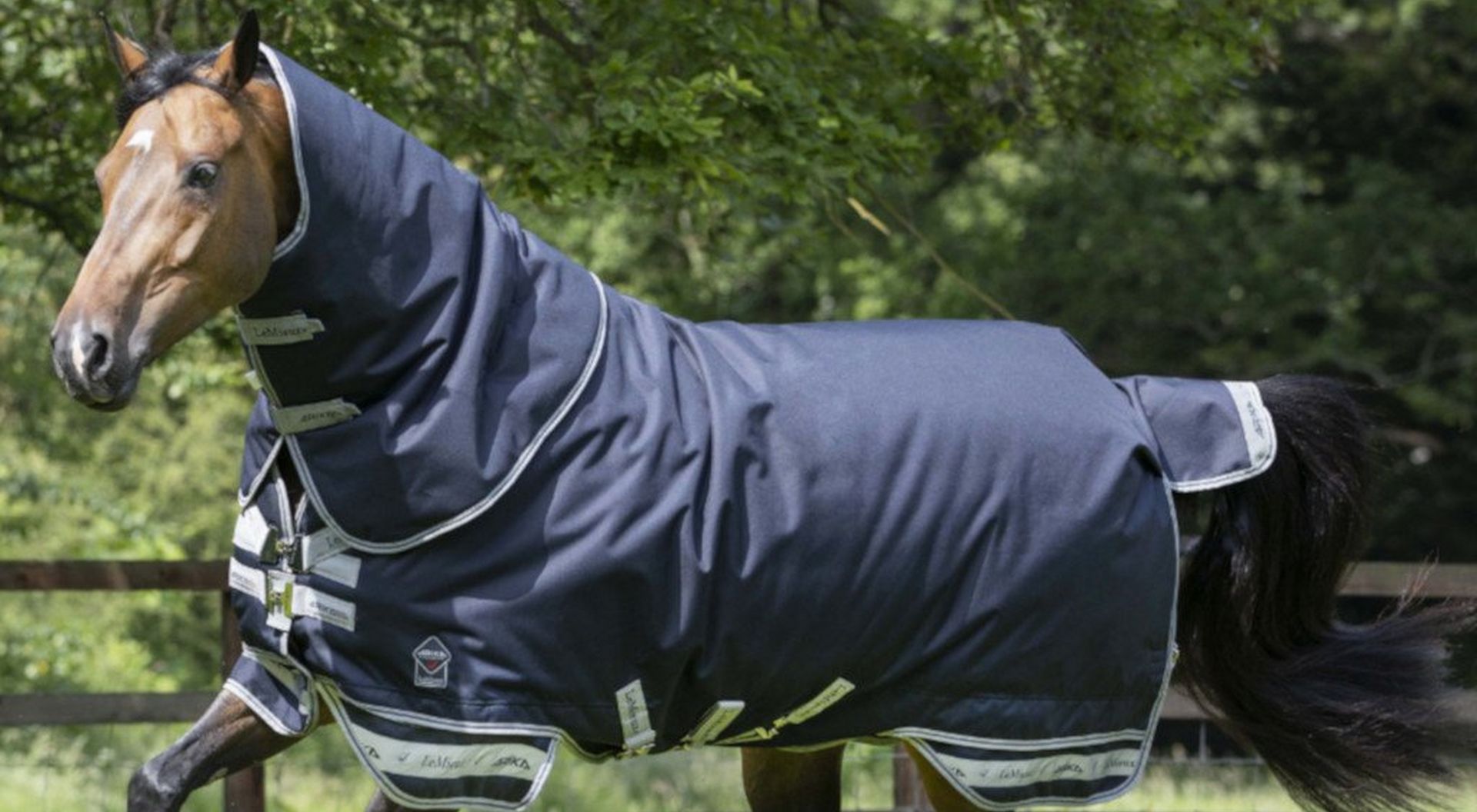 Over recent years, we've all fallen madly in love with LeMieux, right? Making all of our matchy-matchy dreams a reality, we simply can't get enough of their colourful saddle pads, bandages and fly veils, not to mention the co-ordinating riding wear. The thing is though, LeMieux products aren't just pretty, countless hours of research and development happen behind the scenes to ensure that they're practical too. This is clear to see when using any of their products, but perhaps never more so than in their brand new rug… The LeMieux Arika Storm-Tek Turnout.
LeMieux Arika Storm-Tek Turnout
The Design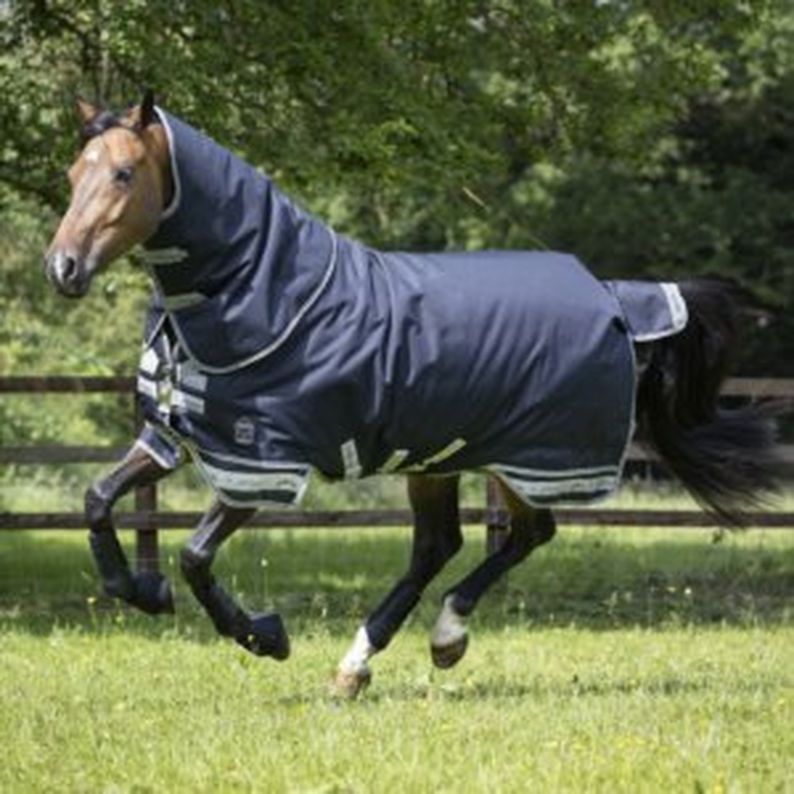 Revolutionising rug design, the LeMieux Arika Storm-Tek Turnout Rug has been developed using a unique two-part patented system. The lower proportion of the rug features an independent skirt with a break in the hemline. Eradicating the need for leg gussets, this relieves tension allowing your horse greater freedom to move comfortably and naturally. The central panel also features a dropped hem. This acts as a belly flap, helping to keep the rug securely in place while providing added protection against the elements for your horse.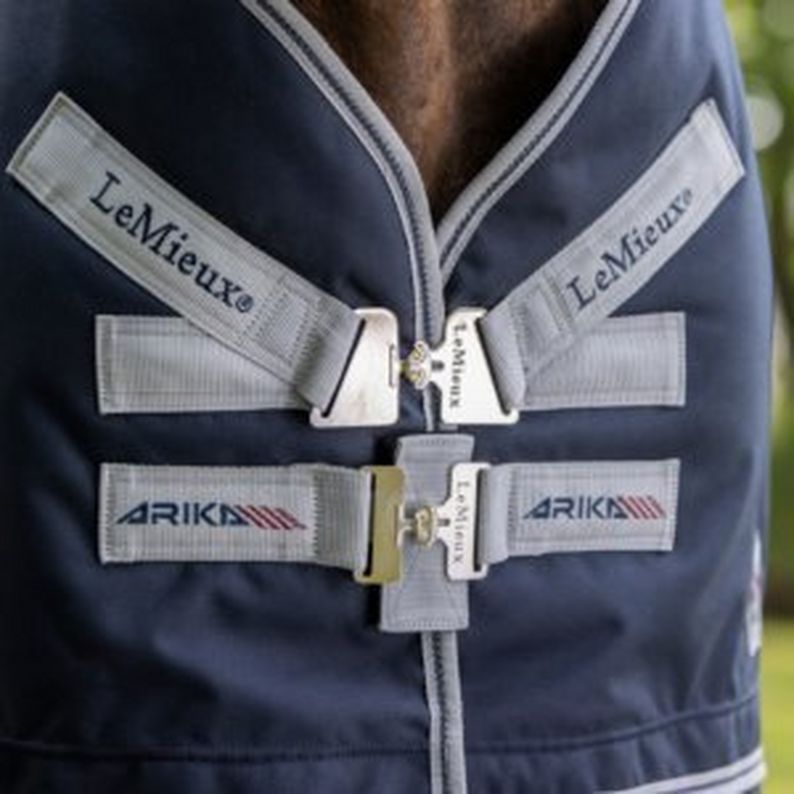 Great for those of us with chunky cobs and wide chested horses', the neckline has been anatomically shaped, with a curve to prevent rubbing. That's not all though, going for a total overhaul they've gone back to the drawing board with the buckles too. Created to prevent rubbing and discomfort, their registered design is evenly balanced to direct pressure away from the front of the chest, allowing it to be distributed across the shoulder.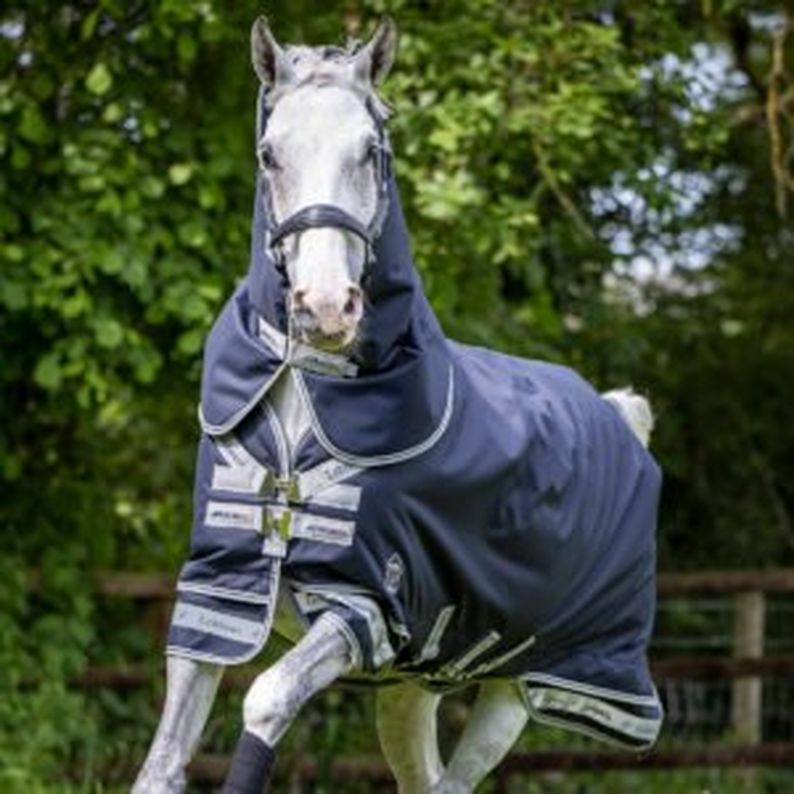 Hardwearing and durable, the outer of the rug features a super tough 1200D oxford weave waterproof fabric. Designed to minimise the number of seams needed, LeMieux have used a custom width fabric. This is wide enough to remove the centre join, without losing the depth of the rug. This helps to reduce the risk of leaking, keeping your horse warm and dry no matter what the weather. Inside the rug, the liner is both antibacterial and anti-static for improved comfort. It also features traditional quilting to keep your horse cosy.
Additional Features...
With this rug, they really have thought of everything! Take a look at some of the additional features:
Detachable neck included.
Generous tail flap.
Compatible with LeMieux under rugs.
Reflective panels for improved visibility.
Silicone covered flexible fillet strap.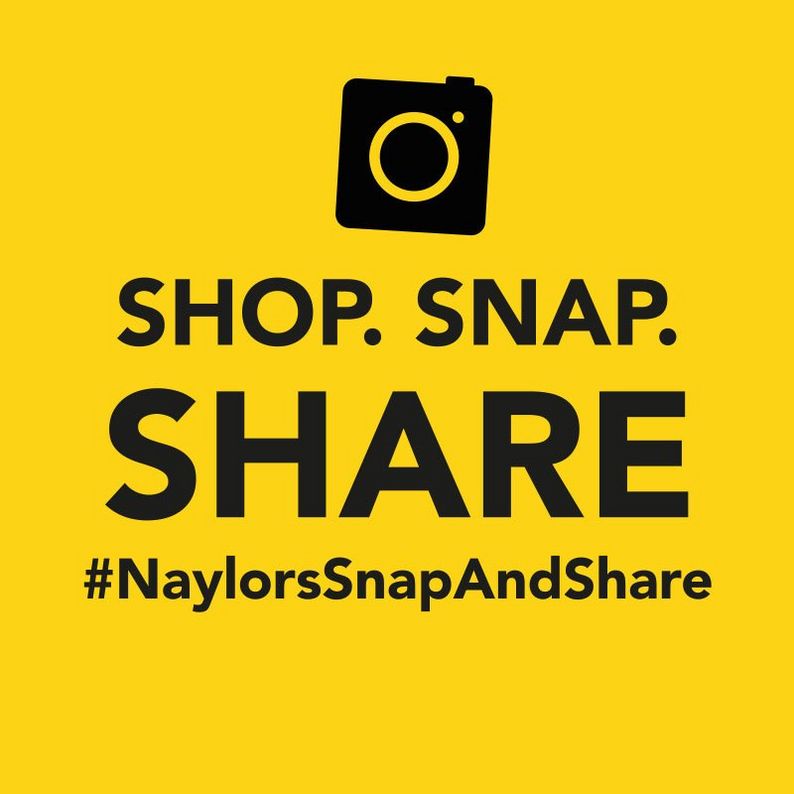 You can shop all of the products in this blog and many more at www.naylors.com or in-store. Don't forget, if you make a purchase share your pictures with us in the comments or include #NaylorsSnapAndShare on your social posts for the chance to win a Naylors gift card!